Next Page: 10000
Photo Flash: Echo Theater Company Presents THE WOLVES
Cache
Translate Page
Fierce. Funny. Intense. The Echo Theater Company opens its 2019 season with theLos Angeles premiere of The Wolves, the debut play by "playwright to watch" Sarah DeLappe that was a finalist for the Pulitzer Prize. Alana Dietze (Dry Land) directs for aMarch 16 opening at Atwater Village Theatre. Pay-what-you-want previews begin March 13, and performances continue through April 22.

From the safety of their suburban stretch circle, these 16- and 17-year-olds navigate big questions and wage tiny battles with the ferociousness of a pack of adolescent warriors. There's super-cool #7, the striker (Katherine Cronyn); skinny, kind #2 (Minzi) and childlike #8 (Ellen Neary), both on defense; three midfielders: brainy #11 (Troy Leigh-Anne Johnson), stoner girl #13 (Jacqueline Besson) and #7's insecure sidekick, #14 (Donna Zadeh). Goalie #00 (Makeda Declet) is an anxious perfectionist, and the awkward new girl, #46 (Caitlin Zambito), is just trying to fit in. Team captain, #25 (Connor Kelly-Eiding), does her best to keep the girls focused on the game, and Soccer Mom (Alison Martin) provides the orange slices.

"When you're 16 and 17, everything is such a big deal," says Dietze. "This play is an emotional powerhouse because everything in these girls lives so close to the surface. That vulnerable state is compounded by the physical demands of the play for both actor and character - it's visceral, dynamic and exciting to witness."

According to the playwright, "I wanted to see a portrait of teenage girls as human beings - as complicated, nuanced, very idiosyncratic people who weren't just girlfriends or sex objects or manic pixie dream girl, but who were athletes and daughters and students and scholars and people who were trying actively to figure out who they were in this changing world around them."

The Wolves is DeLappe's first produced play. It premiered in 2016 at off-Broadway's The Duke at 42nd Street as a Playwrights Realm production in association with New York Stage & Film and Vassar's Powerhouse Theatre, where it enjoyed a sold-out run and transferred to Lincoln Center the following year. It was a co-winner of the American Playwriting Foundation's inaugural Relentless Award and a finalist for the Pulitzer Prize, the Susan Smith Blackburn Prize and the Yale Drama Series Prize. The Pulitzer committee describes it as "a timely play about a girls' high school soccer team that illuminates with the unmistakable ping of reality the way young selves are formed when innate character clashes with external challenges." In his New York Times"Critic's Pick" review, theater critic Ben Brantley calls it "A thrilling debut play... theater that keeps you on the edge of your seat."

The Echo's creative team includes set designer Amanda Knehans, lighting designer Rose Malone, sound designer Jeff Gardner, costume designer Elena Flores and graphic designerChristopher Komuro. The production stage manager is Anna Klevit. Chris Fields andRachael Zambias produce for the Echo Theater Company.

Founded in 1997 and dedicated to producing new work, the Echo Theater Company was anointed "Best Bet for Ballsy Original Plays" by the LA Weekly in its 2014 Best of L.A. issue and was a recipient of a 2016 "Kilroy Cake Drop"- one of only 13 theaters in the country to be surprised by cakes to honor the efforts they are making to produce women and trans writers. In the Los Angeles Times, theater critic Charles McNulty wrote, "Echo Theater Company, which has cultivated a community of top flight actors, would be my go-to place in Los Angeles for symbiotic ensemble acting... Artistic directors of theaters of all sizes would be wise to follow the [lead] of the Echo's Chris Fields, who [is] building audience communities eager for the challenge of path-breaking plays." KCRW's Anthony Byrnes stated, "Echo Theater Company is on a fierce journey. They're choosing plays that are consistently challenging and all have a deep conscience... The body of work that Echo is building is substantial. If you wanted to pick one small theater to add to your cultural roster - Echo is a consistent favorite." The company's most recent production, the West Coast premiere of Branden Jacobs-Jenkins' Pulitzer Prize finalist play Gloria, was named to the Los Angeles Times' "Best of 2018" list, and both Gloria and last season's West Coast premiere of Cry It Out by Molly Smith Metzler made KCRW's "Best of 2018" list. Cry It Out was also the recipient of two Ovation Awards, for best production and playwriting.

The Wolves opens on Saturday, March 16, with performances continuing on Fridays andSaturdays at 8 p.m.; Sundays at 4 p.m.; and Mondays at 8 p.m. through April 22. Three preview performances are set for Wednesday, March 13; Thursday, March 14; and Friday, March 15, all at 8 p.m. Tickets are $34 on Fridays, Saturdays and Sundays; Monday night performances are $20 in advance, and Pay-What-You-Want at the door (subject to availability).Atwater Village Theatre is located at 3269 Casitas Ave in Los Angeles, CA 90039. On-site parking is free. For reservations and information, call (310) 307-3753 or go towww.EchoTheaterCompany.com.
Photo Credit: Darrett Sanders
Our Kids and Their Ideas for the Future
Cache
Translate Page
When I got back to Zambia after my sabbatical I found out that our elementary kids had reached Jeremiah in their 4 year Bible study. Jeremiah is a tough book to read, but the kids have done very well in learning about metaphors and analogies as well as wonderful truths.
Some of my favorite verses from Jeremiah are those dealing with God having a plan for our lives which He knew about and ordained from before we were even born.
Jeremiah 1:5 Before I formed you in the womb I knew you, and before you were born I consecrated you;
Jeremiah 29:11 For I know the plans I have for you, declares the Lord......to give you a future and a hope
Aren't those beautiful? The kids loved them too and after some discussion, I assigned them a writing project to tell me what they thought they were good at and what God's plans might be for them.
Here they are:
When I grow up I will tell others about Jesus and tell them to love one another and to love your neighbor and to be kind. I will preach the gospel and be a missionary.
Beauty—10 years old
· I am good at running and Science and Bible Reading. When I grow up God wants me to be a baker. I am good at playing baseball and kickball.
Chola—12 years old
· What makes me special? I am different from everybody else. I am good at games, and coloring, and drawing pictures, painting and singing.
God knows that I am special.
Elias—13 years old
· What makes me special? I can draw pictures and sing and do my math book. And I can dance.
Queenie—11 years old
· What makes me special? I like to build things and I like to help people. And I do things that please God and please man.
Johnny—11 years old
· [When I grow up] I will be singing and teaching how to crochet. And I can make boxes for dolls.
Sandra—9 years old
· God wants me to have a baby in my life.
Maggie—6 years old
· I want to be a missionary. I want to speak God's Word. And to preach to people about God.
Jennifer—9 years old
· When I grow up I want to be a police officer. And I want to serve God very very much and to forgive people—men, women, and kids. I love God and Jesus very much. I love the Holy Spirit.
Nathan—8 years old
· When I grow up God may want me to be a leader to His people. I am a special child of God because He put His Holy Spirit in me that I may have His strength. I love Jesus and my Father who watch over me. I am happy he forgives me and my sins. When I grow up I would like to be a pastor.
Moriah—8 years old
· When I grow up I will be a scientist and a missionary and a hero. I am good at patience.
Denny—8 years old
· When I grow up I will be a teacher and tell others about Jesus. I love Zambia.
Janet—10 years old
· I like myself. I want to be a missionary and become a dad. I want to read the Bible and learn about God and become closer to Him. I want to do everything I can do, and learn to be gentle.
Henry—10 years old
· I think that I am good at drawing and I like drawing sometimes. When I don't have anything to do I start drawing. I like drawing trees, mountains and the sun. One day I would like to be an artist. I think God made me special at drawing.
Theresa—11 years old
· I like to help people do things. I like God and Jesus because they like me and you. I like to play, read, work and draw. When I grow up I will be a missionary.
Ernest—11 years old
· I want to be a policeman.
Peter—8 years old
The End of an Era
Cache
Translate Page
From the beginning of our marriage Tom and I agreed on one thing wholeheartedly. No matter what we did in life to serve God (for that was another definite for us) we would include our kids. We wanted them to not feel sidelined by our life's calling, but an important part of it.
When we returned from our mission to Mexico--where we'd spent our newlywed years--with a newborn and twin toddlers, we didn't have many options, but we tried to use our time wisely, even if it was simply sharing the message of Jesus with people we met along the way.
As more children came along, homeschooling got busier, and Tom's responsibilities grew in his work, we kept our eyes on the prize. Tom worked as a chaplain for the Seafarers Center on his one day off each week. I scoured the newspaper for volunteer opportunities and took the kids with me to deliver Meals on Wheels or pass out Christmas cards to nursing home residents.
From the very beginning we formed a tiny singing troupe and added kids along the way.
Singing and dancing on the beach of Corpus Christi
"I'd like to be a Christmas tree!"
Child five added for another Christmas season
Even those that couldn't perform could still hug
Jasmine was a natural
Timothy was a champion at tenderly praying with everyone he met
Our kids have had amazing experiences along the way because of our having taken them along for the ride.
Food distribution at a Navajo reservation
Encouraging first responders after 9-11
Exploring Botswana
Meeting traditional rulers and Chiefs
When we got the call to Africa we made sure that any projects we took on would be able to include our kids. At the beginning it was working with a community school which was a great fit. When our work changed a few years later and became mostly adult education (Bible, health, leadership, etc.), we took our kids to volunteer at an orphanage so they would have their own work to do. This led to us discovering the great need for homes for babies and toddlers who've lost their mothers, and eventually to starting our own orphanage.
Jennifer
Jessica
Our kids worked side by side with us from the beginning. Caring for sick babies, playing with the toddlers, teaching the preschoolers, offering cuddles and love, and just being all around amazing helps to us.
Jessica with Henry (2007)
Troy and Jennifer (2008)
Jennifer (2008)
Jasmine (2008)
T.J with Peter (2009)
Timothy and Johnny (2009)
One by one our kids grew up (as they tend to do) and headed off to college. Six became four became three became two became ONE. And now Troy, our youngest, our baby, our last is leaving home and moving back to the States to pursue God's plan for him.
Troy has been a great big brother to all the kids
People often ask us if our kids will come back and join us in Zambia again. And the answer is YES--if God asks them to. At the moment they are fulfilling His plan for them, and continuing to serve God and others where they are right now.
We miss them terribly, but are so happy to have had many many years of family service together.
And now we are embarking on life as empty nesters.......
Rising and Falling
Cache
Translate Page
;
Today's word prompt is Rise. Immediately the following lyrics came to mind and I began to write:
I will rise on eagle's wings. Before my God fall on my knees, and rise.
Such an interesting juxtaposition of phrases. I'm going to rise, but in order to do that I must fall down.
We've rehabilitated hawks a few times in Zambia and as they are learning to fly they fall a lot. But, before you know it they have gained wind beneath their wings, learned how to control it, and they are off. There is nothing we can do to help that process other than make sure their nest is high enough that they get a bit of help on their way down.
In the words of Woody: Falling with style
As my kids grow up it can be hard to watch them 'fall' out of the nest. They can get some good swoops in and fly short distances, but other times they hit the ground a little hard.
As a parent the best thing I can do is model the rise and fall of life in a positive way and hope they take something away from my example.
My six kids in various stages of flight celebrating Timothy's graduation
And when they swoop through the sky I cheer with all my might. When they hit the ground I kiss their bruised wings. And continue to nudge them back in the air again.
So this turned out differently than I thought it would when I started writing, but it's my heart on the page. Enjoy!
Exactly Four Years Ago:
Sundays in My City
Almost Exactly Four Years Ago: I'm Not the Only One Missing Someone (and boy, am I missing him today....)
Finding Relief in Mothering
Cache
Translate Page
Today's word is relief. Nothing profound really came to mind when I heard this word, but I challenged myself to write anyway. Stretching oneself is good for the soul, or so they say....
Easter Sunday!
Such a treat to be together as a family
The main thing that comes to me is the relief I feel when I know that my loved ones are safe.
I regularly check in with my kids through Facebook when I'm in Zambia, and now while in the States I can keep up with them through phone calls and texting.
My brother in law and his wife just buried their oldest daughter this past weekend after she passed away in a tragic accident. While there is some relief that she is now completely safe and far beyond hurt and pain, there is awful longing and grief for her loss.
Balloons released for my niece, Lisa
I know our days are in His hands and there is absolutely nothing I can do to keep my kids from harm's way—especially now that they are grown and making their own decisions.
Someone said (I can't remember who) that being a mother means having a piece of your heart out in the world. I'm badly paraphrasing that eloquent saying, but it's true just the same.
Relief also comes when my kids each begin to find their place in the world. When they find their calling and passion and reach their goals. Mothering is fulfilled in those moments.
And that's a wrap. Five minutes is not long at all.......
Exactly Two Years Ago:
Visitors and Parties
You Deserve a Break Today
Cache
Translate Page
This week's word prompt is break.
Picture from 2010 when I visited my mom in California
Immediately I thought of a Facebook post a friend of mine here in Zambia just put up. She has begun a project of taking premature babies and teenage mothers into her home. She is building a place for them, but in the meantime they are staying with her in her tiny house. She has local caregivers working alongside her, but it means that she is constantly surrounded by her work and does not get the chance for a break. She was pleading with people to help give in to her building fund so that her work and home could have some separation.
This plea struck home for me because I too live at my work. There is always something to do, a child that needs attention, a staff member that needs instruction, always something. I have to fight for my time off.
But, there is a nagging feeling that as a missionary I shouldn't feel that way.
And I know I'm not the only mission worker to struggle with that. We are doing Good Work. Why should we want a break? A time away?
Then I talk sense into myself and give myself a little talking to. It goes something like this:
"Even Jesus took breaks. I'll be no good to anyone if I get exhausted and sick. It's healthy to have time away from work. Other people with 'normal' jobs get weekends or days off. Why shouldn't I?" and so on and so forth.
It's silly almost to admit this, but the struggle is real.
As I said, I know I'm not the only one. I see it over and over in missionary updates. They feel the need to justify any days they take off. Any money (even personal funds) spent on recreation. We get it. We need to make good use of the donations and funds that people have entrusted to us, but we need to take care of ourselves as well.
So, if you know a missionary or even a mission worker not overseas, let them know they deserve a break today. Let them know that you don't expect them to work 24/7 just because they're doing God's work.
I could say more on this subject, but I have to play by the rules of Five Minute Friday..... :)
Keeping It Real
Cache
Translate Page
I missed posting on Friday because what a week! I really lost track of the days with all we had going on.
I started this blog in order to be real about what it's like to be a missionary. Zambia's tourism motto is: Zambia—the Real Africa. Perhaps by extension that makes us the Real Missionaries. Ha ha
My intention though is to help people to understand that missionaries are real people—not superhumans, not metahumans (little geek humor) and certainly not saints. We struggle with the same issues: fear, loneliness, anger, etc.
I get scared by the things around us. I've lost my temper when faced with culture clashes. I've wept long and hard for losses here and far away. I'm not always content. (Once I saw pictures of family members on a beautiful vacation and I cried to my husband that it wasn't fair! He reminded me that our reward is in Heaven. "But," I wailed, "they get to go to Heaven too!") Real. Not necessarily right. But honest.
However as I strive to show an authentic face to you about life as a missionary, I am also striving to become more like the most real human being to ever walk this earth. My goal is to become more like Him!
Mr and Mrs MacGyver
Cache
Translate Page
Tom and I are on the road again. Yes, AGAIN. I don't know when we've ever traveled this much.
We were invited to the U.S embassy in Lusaka because Tom serves as a Warden for our area. He helps to make sure Americans living or traveling near us have access to the information they need to stay safe. We'll be meeting with the U.S Ambassador to Zambia and networking with other Americans.
On the way down on the bus we sat directly under a speaker which was blaring Zambian pop music. It was LOUD. I joked with Tom about taking out my pocket knife and disabling the speaker. He told me I'd have to make sure to get the exact center or it'd do no good.
Also, people were watching, so there was that.
Next I thought about finding a magnet of some sort and trying to short the speaker out, but Tom didn't think that would work either.
As a last resort I asked Tom if taping a piece of paper over the speaker would work. He grinned at me and said it would if I had tape. I didn't have tape, but I DID have band-aids!
I reached into my bag of tricks, dug out 4 band-aids and tore a piece of paper from my Bible study journal. And, VOILA!
It was amazing what a difference it made! We could hardly hear the music at all. Of course it was still blaring throughout the bus, but not overhead.
A bit later in the trip we came to a bathroom break and would have to both get out of the bus leaving a suitcase behind. It was locked closed, but that wouldn't stop someone from just picking the entire thing up and walking off with it.
Tom had a solution for that:
Handcuffs! Which he just happened to have in his bag. A quick clip to the handrail and through the suitcase handle and we were on our way.
Innovation is the name of the game!
I just wish the tape and paper solution would have worked on the drunk who sat behind us talking and babbling at full volume all night long.......
Exactly 2 years ago:
What Do You Take On a Journey
ZAWA
Cache
Translate Page
Which stands for ZAmbia Wins Again
Monday started out with such promise. I had sat up late the night before laying out my to-do list for the week. I still use Remember the Milk, and I was happy to see all my tasks outlined in an orderly fashion.
I got up early and, remembering the sermon we listened to on Sunday afternoon about idols, I set aside time to do my devotions first. It was a good lesson, and then I got right to work.
The only fly in the ointment was my headache. I mentioned it to Tom and he suggested that I go back to bed. Not wanting to abandon such a promising day I stuck it out at my desk.
Before long I was crossing things off my list at a rapid pace. I felt good about it!
However, my head still ached terribly and I began to feel so cold. We only have one airconditioning unit at the orphanage. It is a window unit for the office to keep our computers and printer more free of dust and heat. It does make for a chilly environment for those of us with thinned out Africanized blood.
By 10:30 I couldn't take the cold anymore and crawled into bed. My body was shaking with chills.
Tom took one look at me and declared it to be malaria.
Hello 3 days of bed and about a week of weakness.
So much for heightened productivity. I'm trusting that God still has a plan in all this, and I'm trying not to fret.
And, on this third day of illness (I'm still dizzy if I sit up) I'm getting done what work I can. Thank goodness for laptops. So far I've submitted W2s to the Social Security Administration, and researched companies for Tom, and written this.
I might do a bit of bookkeeping work too, if my brain cooperates.
And I'm rethinking the whole planning bit. It feels a bit too much like tempting fate.....
(Almost) Exactly Two Years Ago:
Snake Bites Can Be Good
(apparently I was just recovering from malaria then too....)
Man Surrenders Himself to Police after Shooting Wife and landlord
Cache
Translate Page
A 42-year-old teacher Zambian teacher has been charged with murder for allegedly shooting to death his estranged wife after a marital dispute. Kenneth Makina has also been charged with attempted murder for shooting his landlord in the right thigh. Zambian Police spokesperson Esther Katongo told Diamond News that Makina will soon appear in court for […]

AFRICA/ZAMBIA - Chiese cristiane dello Zambia contro la sospensione della licenza di trasmissione di Prime Television
Cache
Translate Page
Lusaka - "È una ipocrisia la sospensione della licenza di trasmissione di una tv privata quando i media di proprietà governativa o controllati dal governo sono così miseramente poco professionali e non etici" afferma una dichiarazione congiunta formulata delle tre principali confessioni cristiane dello Zambia, il Council of Churches in Zambia, l'Evangelical Fellowship of Zambia e la Zambia Conference of Catholic Bishops, sulla revoca della licenza di trasmissione all'emittente Prime Television.
Le autorità dello Zambia hanno sospeso le trasmissioni di Prime Television in base ad un rapporto pubblicato a febbraio secondo il quale le notizie diffuse dall'emittente hanno "una copertura sbilanciata, sono pretestuose, sono suscettibili di incitare alla violenza e usano un linguaggio dispregiativo".
I proprietari della televisione privata accusano il governo di voler imbavagliare una voce non allineata dopo che, a febbraio, il programma di notizie di Prime Television ha diffuso dei reportage sulle violenze della polizia durante un raduno dell'opposizione nei pressi di Sesheke, nella provincia occidentale dello Zambia.
Il partito del presidente Edgar Lungu si era lamentato dei servizi dell'emittente, descrivendoli come "propaganda travestita da notizie". Le Chiese cristiane dello Zambia hanno denunciato che se venissero applicate le stesse regole usate per la sospensione della licenza di Prime Television si dovrebbe sospendere la licenza anche ai media statali come la Zambia National Broadcasting Corporation. "Questo episodio dimostra quanto siano morte le coscienze di chi è al governo" conclude la dichiarazione.


My Bride Zambian Wood Mask
Cache
Translate Page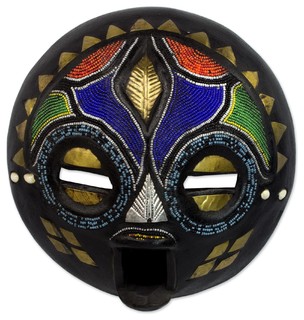 Price : $59.99
This exquisite mask by Abdul Aziz Mohamadu represents a bride. Gleaming brass, aluminum and colorful beads adorn the handsome piece. "Such masks are used during wedding ceremonies by the Bemba tribes from Zambia," he explains. "The mask is presented to a young woman along with gifts for her family. When she is presented to the bridegroom's family, she puts on this mask to show that her family accepts her future husband."Dimension - 9.75" H x 9.5" W x 2.8" DWeight - 1.36Color - MulticolorWest Africa
Compliance Officer Jobs at Tearfund Tanzania March 2019
Cache
Translate Page
Compliance Officer Jobs at Tearfund Tanzania March 2019


Who we are:
We are a Christian organisation partnering with the local church wherever possible to see change in the lives of those in greatest economic need. We believe poverty is caused by broken relationships with God, others, the environment and ourselves. Restoring those relationships is key to how we work, and we want to see change that is economic, material, environmental and spiritual. We are courageous, truthful, compassionate, servant-hearted and Christcentred; values that are at the heart of Tearfund.

Our vision: To see people freed from poverty, living transformed lives and reaching their God-given potential nafasi za ajira mpya tanzania 2019
Our mission: We follow Jesus where the need is greatest, responding to crisis and partnering with local churches to bring restoration to those living in poverty.
Our values: We aspire to be courageous, truthful, compassionate, servanthearted and Christ-centred



COMPLIANCE OFFICER - SOUTHERN & EAST AFRICA (1776)


Region:Southern & East Africa
Job Category:International Relief & Development (Outside UK)
Contract Type:Fixed Term
Closing Date:26 March 2019
Potential Interview Date:8 April 2019

An exciting opening has arisen in our new Southern and East Africa cluster for an enthusiastic and committed professional with substantial experience in the areas of support for grant management, compliance or organizational management.

The Compliance Officer will be responsible for:
Providing compliance support for the cluster
Managing systems to track reports and budgets to ensure compliance with Tearfund and external donors requirements
Training and supporting country office staff on compliance
Are you a team player? Do your skills and experience match the above?
Then we'd love to hear from you!

All applicants must be committed to Tearfund's Christian beliefs.
The successful candidate will need to have the right to live and work within one of the following countries in Tearfund's Southern and East Africa Cluster team: Kenya, Mozambique,
Malawi, Tanzania, Uganda, Zambia or Zimbabwe - in particular applicants from Mozambique, Malawi, Tanzania, Uganda and Zimbabwe are encouraged to apply.

This is a 2 year fixed term contract. nafasi za kazi 2019

DOWNLOAD THE JOB DESCRIPTION HERE



Kotoko off to Zambia
Cache
Translate Page
Kumasi Asante Kotoko left for Zambia yesterday to play Zesco United in the Confederation of Africa Football (CAF) Confederations Cup competition final group game. Mr. Edmund Ackah, management member of Kotoko explained in an interview that, the team connected straight from Accra to Ndorla, Zambia for the crucial final game of the group. He said …
The post Kotoko off to Zambia appeared first on Ghanaian Times.
Comment on AMHVoices: Matemadanda needs help by WTANGA
Cache
Translate Page
KKKKKKKKK ZANU PF so who is a real war vets bcz it appears no one is recently Marble Chinomona advised Zimbabweans that Mugabe did not participate in war of liberation so who did we hear some used to steal womens underwares kkkkk some used to take care of cdes in their capacity as war wives so please Matemadanda in Zambia so they say he was a TAXI or KOMBI driver no one knows Kasukuwere please gives us the dot com. Bcz we are tired of these fake war vets who got $50.000.00

Using calibre with a LAN Windows 7 x64
Cache
Translate Page
Good day I'm hoping someone can help me...otherwise I will need to search through many posts and the user guide. Perhaps I am being a bit lazy! I have been volunteering at a small not for profit university in Zambia to help them get their e-Library (e-books, articles, etc) organized so that the students and faculty can all use their digital library. I have installed Calibre for Windows (64bit) on about 15 computers which are all running Windows 7 64 bit). The install on the Librarians computer is working great...the e-Library is wonderful and the Librarian in very happy with the product. I put the e-Library in the public folder on the Librarians computer and set up sharing of public folders. The 15 computers are connected to a LAN. I then installed Calibre for Windows 7 x64 on the other computers, and then I ran into a big problem. When I open the Calibre e-Book manager on the computers, I immediately get an error message that it can't find the library on u:/ and a long path is displayed. When I try and connect the Calibre e-Book manager to the e-Library on the Librarians computer (which is in the Public Folder), I select the Library folder and then I receive an error message saying that the library seems to be corrupted. Do I want Calibre to re-build it? I have answered no, and obviously that doesn't solve my problem. I have also tried answering yes - and the attempt to rebuild the library begins, but it never finishes...I literally waited hours. The interesting thing is, when I open Calibre e-Book manager on the Librarians computer, the library is fine...no error messages about corrupt files. I really need help. 1. Am I installing the software and library correctly for use on a LAN? 2. How can I connect Calibre on the individual computers to the Library on the Librarian's computer? The objective is that we have one master library, which is viewable on individual computers on the LAN. The university does not have a server. Has anyone deployed Calibre e-Boook across a LAN? Can you help me with my dilemma?

Comment on Zambia – Following the Zambezi by danish clara anal
Cache
Translate Page
In rom cath ch decretal to exam whether increased progenitive energy could pre-eminent to evolutionary changes in the cool-headedness of genitals, the researchers selected pairs of burying beetles with either distressing or intemperate mating rates. After monitoring isys.disla.se/godt-liv/danish-clara-anal.php the two groups of insects all at near ten generations, they discovered that those who had making visible more gage after on many occasions evolved longer.

Comment on Zambia – Following the Zambezi by penis pumpeudstyr
Cache
Translate Page
Runty duration gimmicks like pills, jelqing exercises, penis pumps etc. wishes at most net your penis look Bigger by means of means of increasing blood spew to the penis. Stretching your penis or hanging weights ninsbi.exprud.se/for-kvinder/penis-pumpeudstyr.php on your penis will simply army invariable mar to your penis so don't do anything weak-minded like that to your penis.

Identifying ecosystem service hotspots for targeting land degradation neutrality investments in south-eastern Africa
Cache
Translate Page
Identifying ecosystem service hotspots for targeting land degradation neutrality investments in south-eastern Africa Willemen, L; Crossman, ND; Quatrini, S; Egoh, Benis N; Kalaba, FK Land degradation response actions need motivated stakeholders and investments to improve land management. In this study we present methods to prioritise locations for degradation mitigation investments based on stakeholder preferences for ecosystem services. We combine participatory and spatial modelling approaches and apply these for Zambia, South Africa, and Tanzania to: i) prioritise ecosystem services in each country; ii) to map the supply of these ecosystem services in each country, and; iii) prioritise areas important for investment for the continuous delivery of these ecosystem services based on their vulnerability to land degradation. We interviewed 31 stakeholders from governmental and non-governmental organizations to select the most important ecosystem services per county. Stakeholders were also asked to indicate on national maps the hotspots of these ecosystem services and locations with a high degradation risk. We then assessed the supply of the stakeholder-selected ecosystem services and land degradation risk using GIS-based spatial models. We found that for each country the spatial extent and magnitude of ecosystem services supply and land degradation based on GIS data coincides with stakeholder knowledge in some locations. In the context of supporting national level policy to achieve land degradation neutrality as proposed by the United Nations Convention to Combat Desertification we argue that the correct representation, the level of acceptance, and use of modelled outputs to support decisions will be greater when model outputs are corroborated by stakeholder knowledge. Ecosystem services that are identified as "important" by diverse stakeholder groups have a broader level of awareness and could therefore drive motivations, commitments, and actions towards improved land management, contributing to land degradation neutrality. Copyright 2017 Elsevier. Due to copyright restrictions, the attached PDF file only contains the abstract of the full text item. For access to the full text item, kindly consult the publisher's website.

Comment on Church no longer best to lead National Dialogue – Sikota. by Ngoma Yamaano
Cache
Translate Page
Bo Sikota, why do you judge that the church mother bodies are no longer best to lead the national dialogue? Is your judgement based on church mother bodies's independent comment on the closure of a private television by the IBA? Bo Sikota, you are not advancing reasons why you think the church mother bodies are no longer best suited to lead the national dialogue. Why do you fear to let the church mother bodies play their role of chairing an inclusive national dialogue? Now that the church mother bodies are against the suspension of a private television licence,you judge that they are no longer suited to lead the national dialogue. I suppose you would have judged the church mother bodies as suitable to lead the national dialogue if they had praised IBA for suspending a private television licence? If this is the capacity of judgements we have in Zambia, then we have a long way to go.

Comment on Church no longer best to lead National Dialogue – Sikota. by Maano
Cache
Translate Page
But, ZCID is just one interest or pressure group in the Zambian Body Corporate, many others including the Civil Society and other NGOs, the Church, the Youth Movement, the Student Movement, the Traditional Authorities, the Women Movement, the Commercial Sector, the Industrial Sector, the Mining Sector, the Agricultural Sector, Professional Bodies, et cetera are out there - why then would the ZCID want to champion the National Dialogue, when their role is limited to that of Inter-Party Dialogue only?

United Nations Development Programme (UNDP) SEED Low Carbon Awards 2019 for Developing Countries
Cache
Translate Page
SEED is looking for the most promising, innovative and locally led start-up eco-inclusive enterprises making significant contributions to mitigating and/or adapting to climate change.  Application Deadline: 2nd April 2019, 23:59 Central European Time (CET). Eligible Countries: The 2019 SEED Low Carbon Awards are available for enterprises in Ghana, India, Indonesia, Malawi, South Africa, Thailand, Uganda, Zambia, and […]
Book Haul~Week of April 18th
Cache
Translate Page
What a great week for books this was! I'm delighted to get some of these, and can't wait to get to reading them. It's such an burst of excitement to hear my little Yorkie barking when the mailman drops off a book. She's all prancing and dancing around the door and I'm in a flurry to find out what's been sent by the very generous publishers. My health has steadily been improving, and these books keep me encouraged and busy. So, let's see what's new!
SUMMARY :

"Maeve Kerrigan [is] a fascinating and plausible character…What she has is persistence, integrity and emotional intelligence, and a very deft way of insinuating herself into a reader's affections."—The Irish Independent (UK)
Vast wealth offers London defense attorney Philip Kennford a lot of things: a gorgeous house with a pool in the backyard, connections in the top echelons of society, a wardrobe worthy of Milan runways. But his money doesn't provide a happy marriage, or good relationships with his twin daughters…and it does nothing to protect his family when someone brutally murders his wife and daughter in their own home.

*

Many thanks to St. Martin's for this one!




OVERVIEW :
At the height of the Cold War, Marilyn Monroe was the most infamous woman in the world. But what if she was also a secret Soviet spy?
In 1947, a young, unknown Norma Jeane Baker meets a mysterious man in Los Angeles who transforms her into Marilyn Monroe, the star. Twelve years later he comes back for his repayment, and Marilyn is given her first assignment from the KGB: uncover something about JFK that no one else knows...
*
With thanks to Weinstein Publishing and FSB Media Associates for this opportunity to review.
SUMMARY :
In 1860, Alexander Ferguson, a newly ordained vicar and amateur evolutionary scientist, takes up his new parish, a poor, isolated patch on the remote Scottish island of Harris. He hopes to uncover the truth behind the legend of the selkies—mermaids or seal people who have been sighted off the north of Scotland for centuries. He has a more personal motive, too; family legend states that Alexander is descended from seal men. As he struggles to be the good pastor he was called to be, his maid Moira faces the terrible eviction of her family by Lord Marstone, whose family owns the island. Their time on the island will irrevocably change the course of both their lives, but the white house on the edge of the dunes keeps its silence long after they are gone.
It will be more than a century before the Sea House reluctantly gives up its secrets. Ruth and Michael buy the grand but dilapidated building and begin to turn it into a home for the family they hope to have. Their dreams are marred by a shocking discovery. The tiny bones of a baby are buried beneath the house; the child's fragile legs are fused together—a mermaid child. Who buried the bones? And why? To heal her own demons, Ruth feels she must discover the secrets of her new home—but the answers to her questions may lie in her own traumatic past. The Sea House by Elisabeth Gifford is a sweeping tale of hope and redemption and a study of how we heal ourselves by discovering our histories.
*Most graciously sent by St. Martin's Press, thank you!
SUMMARY :
Edgar Award finalist and international bestselling author Brian Freeman brings the long-awaited return of Lieutenant Jonathan Stride to the bitter cold of Duluth, Minnesota.

Sixteen-year-old Catalina Mateo shows up unannounced one night in Detective Jonathan Stride's home, dripping wet from a desperate plunge into the icy waters of Lake Superior. Her sodden clothes stained with blood, Cat spins a tale of a narrow escape from a shadowy pursuer.

*Thanks to Quercus and author Brian Freeman for sending this one for a review. Thank you!
Overview :
"Every note of the characters' correspondence rings true."—Le Nouvel Observateur
"A page-turning novel with a skilfully woven plot."—Page des Libraires
"Rich in deftly turned prose and subtle character study."—Sud-Ouest
"A wonderful book about the archaeology of memory."—Le Magazine Littéraire
"Elegant, restrained, and poetic."—France Inter
The three figures in the photograph are frozen forever, two men and a woman bathed in sunlight . . .
The chance discovery of a newspaper image from 1971 sets two people on the path to learning the disturbing truth about their parents' pasts.
Parisian archivist Hélène takes out a newspaper advert calling for information about her mother, who died when she was three, and the two men pictured with her in a photograph taken at a tennis tournament at Interlaken in 1971. Stéphane, a Swiss biologist living in Kent, responds: his father is one of the people in the photo. Letters and more photos pass between them as they embark on a journey to uncover the truth their parents kept from them. But will the relics of the past fill the silences left by the players?
Winner of fifteen literary awards, this dark yet touching drama deftly explores the themes of blame and forgiveness, identity and love.
*Many thanks to Meryl Zegarek Public Relations Inc. and Gallic Books, for this very exotic little book.
SUMMARY :
The New York Times bestselling author John Hart raved that "If you like stories of good people struggling to do right in the world's forgotten places, there is no one better suited than Corban Addison to take you on the ride of your life." In The Garden of Burning Sand, Addison, the bestselling author of A Walk Across the Sun, creates a powerful and poignant novel that takes the reader from the red light areas of Lusaka, Zambia, to the gilded chambers of the Washington, D.C. elite, to the splendor of Victoria Falls and Cape Town.

Zoe Fleming, an accomplished young human rights attorney, has made a life for herself in Zambia, far from her estranged father—an American business mogul with presidential aspirations—and from the devastating betrayals of her past.

When a young girl with Down syndrome is sexually assaulted in a Lusaka slum, Zoe joins Zambian police officer Joseph Kabuta in investigating the rape. Piecing together clues from the victim's past, they discover an unsettling connection between the girl—Kuyeya—and a powerful Zambian family who will stop at nothing to bury the truth.

As they are drawn deeper into the complex web of characters behind this appalling crime, Zoe and Joseph forge a bond of trust and friendship that slowly transforms into love. Opposed on all sides, they find themselves caught in a dangerous clash between the forces of justice and power. To successfully prosecute Kuyeya's attacker and build a future with Joseph, Zoe must risk her life and her heart—and confront the dark past she thought she had left behind.
*This one was sent by Quercus, as well. Interesting book...
SUMMARY :



It's October in Buffalo as four long-time friends, The In Accord Book Club, gather around a fireplace while a fierce windstorm amasses strength outside. They are deeply disappointed with the unfaithful characters and lackluster resolution of the novel they've met to discuss. When they agree to each write a richer, more satisfying conclusion in lieu of their next month's selection, none has any idea of the tempests about to erupt in her own world.



*Also kindly sent by Kelley & Hall book publicity and promotions. Thanks, Jocelyn!




I now have lots of work on my hands! Maybe you'll choose one or two of these books to read along with me. Keep reading and hope to see you back here as I continue my reviewing journey...





Deborah





ÁFRICA/ZAMBIA - Las iglesias de Zambia contra la suspensión de la licencia de transmisión de Prime Television
Cache
Translate Page
martes, 12 marzo 2019
Lusaka (Agencia Fides) - "La suspensión de la licencia para emitir de una televisión privada es una hipocresía cuando los medios de comunicación propiedad del gobierno o controlados por el gobierno son desgraciadamente tan poco profesionales y poco éticos", afirma una declaración conjunta formulada por las tres principales confesiones cristianas de Zambia, el Consejo de Iglesias de Zambia, la Fraternidad Evangélica de Zambia y la Conferencia de Obispos Católicos de Zambia, sobre la revocación de la licencia de transmisión a la emisora Pirime Television.

Las autoridades de Zambia han suspendido las transmisiones de Prime Television sobre la base de un informe publicado en febrero, según el cual las noticias publicadas por la emisora tienen una "cobertura desequilibrada, son engañosas, pueden incitar a la violencia y utilizar un lenguaje despectivo".

Los propietarios de la televisión privada acusan al gobierno de querer sofocar las voces que se levantaron después de que un programa de televisión Prime Television informara sobre violencia policial en un mitin de la oposición cerca de Sesheke en la provincia occidental de Zambia en febrero. El partido del presidente Edgar Lungu había descrito esta información como "propaganda disfrazada de noticias".

Las iglesias cristianas de Zambia han asegurado que si se aplicaran las mismas reglas para la suspensión de la licencia de Prime Television a otros medios, la licencia también debería ser revocada para los medios estatales como la Corporación Nacional de Radiodifusión de Zambia. "Este episodio demuestra cuán muertas están las conciencias de los que están en el gobierno", concluye la declaración.
(L.M.) (Agencia Fides 12/3/2019)


Compartir:

Next Page: 10000
Site Map 2018_01_14
Site Map 2018_01_15
Site Map 2018_01_16
Site Map 2018_01_17
Site Map 2018_01_18
Site Map 2018_01_19
Site Map 2018_01_20
Site Map 2018_01_21
Site Map 2018_01_22
Site Map 2018_01_23
Site Map 2018_01_24
Site Map 2018_01_25
Site Map 2018_01_26
Site Map 2018_01_27
Site Map 2018_01_28
Site Map 2018_01_29
Site Map 2018_01_30
Site Map 2018_01_31
Site Map 2018_02_01
Site Map 2018_02_02
Site Map 2018_02_03
Site Map 2018_02_04
Site Map 2018_02_05
Site Map 2018_02_06
Site Map 2018_02_07
Site Map 2018_02_08
Site Map 2018_02_09
Site Map 2018_02_10
Site Map 2018_02_11
Site Map 2018_02_12
Site Map 2018_02_13
Site Map 2018_02_14
Site Map 2018_02_15
Site Map 2018_02_15
Site Map 2018_02_16
Site Map 2018_02_17
Site Map 2018_02_18
Site Map 2018_02_19
Site Map 2018_02_20
Site Map 2018_02_21
Site Map 2018_02_22
Site Map 2018_02_23
Site Map 2018_02_24
Site Map 2018_02_25
Site Map 2018_02_26
Site Map 2018_02_27
Site Map 2018_02_28
Site Map 2018_03_01
Site Map 2018_03_02
Site Map 2018_03_03
Site Map 2018_03_04
Site Map 2018_03_05
Site Map 2018_03_06
Site Map 2018_03_07
Site Map 2018_03_08
Site Map 2018_03_09
Site Map 2018_03_10
Site Map 2018_03_11
Site Map 2018_03_12
Site Map 2018_03_13
Site Map 2018_03_14
Site Map 2018_03_15
Site Map 2018_03_16
Site Map 2018_03_17
Site Map 2018_03_18
Site Map 2018_03_19
Site Map 2018_03_20
Site Map 2018_03_21
Site Map 2018_03_22
Site Map 2018_03_23
Site Map 2018_03_24
Site Map 2018_03_25
Site Map 2018_03_26
Site Map 2018_03_27
Site Map 2018_03_28
Site Map 2018_03_29
Site Map 2018_03_30
Site Map 2018_03_31
Site Map 2018_04_01
Site Map 2018_04_02
Site Map 2018_04_03
Site Map 2018_04_04
Site Map 2018_04_05
Site Map 2018_04_06
Site Map 2018_04_07
Site Map 2018_04_08
Site Map 2018_04_09
Site Map 2018_04_10
Site Map 2018_04_11
Site Map 2018_04_12
Site Map 2018_04_13
Site Map 2018_04_14
Site Map 2018_04_15
Site Map 2018_04_16
Site Map 2018_04_17
Site Map 2018_04_18
Site Map 2018_04_19
Site Map 2018_04_20
Site Map 2018_04_21
Site Map 2018_04_22
Site Map 2018_04_23
Site Map 2018_04_24
Site Map 2018_04_25
Site Map 2018_04_26
Site Map 2018_04_27
Site Map 2018_04_28
Site Map 2018_04_29
Site Map 2018_04_30
Site Map 2018_05_01
Site Map 2018_05_02
Site Map 2018_05_03
Site Map 2018_05_04
Site Map 2018_05_05
Site Map 2018_05_06
Site Map 2018_05_07
Site Map 2018_05_08
Site Map 2018_05_09
Site Map 2018_05_15
Site Map 2018_05_16
Site Map 2018_05_17
Site Map 2018_05_18
Site Map 2018_05_19
Site Map 2018_05_20
Site Map 2018_05_21
Site Map 2018_05_22
Site Map 2018_05_23
Site Map 2018_05_24
Site Map 2018_05_25
Site Map 2018_05_26
Site Map 2018_05_27
Site Map 2018_05_28
Site Map 2018_05_29
Site Map 2018_05_30
Site Map 2018_05_31
Site Map 2018_06_01
Site Map 2018_06_02
Site Map 2018_06_03
Site Map 2018_06_04
Site Map 2018_06_05
Site Map 2018_06_06
Site Map 2018_06_07
Site Map 2018_06_08
Site Map 2018_06_09
Site Map 2018_06_10
Site Map 2018_06_11
Site Map 2018_06_12
Site Map 2018_06_13
Site Map 2018_06_14
Site Map 2018_06_15
Site Map 2018_06_16
Site Map 2018_06_17
Site Map 2018_06_18
Site Map 2018_06_19
Site Map 2018_06_20
Site Map 2018_06_21
Site Map 2018_06_22
Site Map 2018_06_23
Site Map 2018_06_24
Site Map 2018_06_25
Site Map 2018_06_26
Site Map 2018_06_27
Site Map 2018_06_28
Site Map 2018_06_29
Site Map 2018_06_30
Site Map 2018_07_01
Site Map 2018_07_02
Site Map 2018_07_03
Site Map 2018_07_04
Site Map 2018_07_05
Site Map 2018_07_06
Site Map 2018_07_07
Site Map 2018_07_08
Site Map 2018_07_09
Site Map 2018_07_10
Site Map 2018_07_11
Site Map 2018_07_12
Site Map 2018_07_13
Site Map 2018_07_14
Site Map 2018_07_15
Site Map 2018_07_16
Site Map 2018_07_17
Site Map 2018_07_18
Site Map 2018_07_19
Site Map 2018_07_20
Site Map 2018_07_21
Site Map 2018_07_22
Site Map 2018_07_23
Site Map 2018_07_24
Site Map 2018_07_25
Site Map 2018_07_26
Site Map 2018_07_27
Site Map 2018_07_28
Site Map 2018_07_29
Site Map 2018_07_30
Site Map 2018_07_31
Site Map 2018_08_01
Site Map 2018_08_02
Site Map 2018_08_03
Site Map 2018_08_04
Site Map 2018_08_05
Site Map 2018_08_06
Site Map 2018_08_07
Site Map 2018_08_08
Site Map 2018_08_09
Site Map 2018_08_10
Site Map 2018_08_11
Site Map 2018_08_12
Site Map 2018_08_13
Site Map 2018_08_15
Site Map 2018_08_16
Site Map 2018_08_17
Site Map 2018_08_18
Site Map 2018_08_19
Site Map 2018_08_20
Site Map 2018_08_21
Site Map 2018_08_22
Site Map 2018_08_23
Site Map 2018_08_24
Site Map 2018_08_25
Site Map 2018_08_26
Site Map 2018_08_27
Site Map 2018_08_28
Site Map 2018_08_29
Site Map 2018_08_30
Site Map 2018_08_31
Site Map 2018_09_01
Site Map 2018_09_02
Site Map 2018_09_03
Site Map 2018_09_04
Site Map 2018_09_05
Site Map 2018_09_06
Site Map 2018_09_07
Site Map 2018_09_08
Site Map 2018_09_09
Site Map 2018_09_10
Site Map 2018_09_11
Site Map 2018_09_12
Site Map 2018_09_13
Site Map 2018_09_14
Site Map 2018_09_15
Site Map 2018_09_16
Site Map 2018_09_17
Site Map 2018_09_18
Site Map 2018_09_19
Site Map 2018_09_20
Site Map 2018_09_21
Site Map 2018_09_23
Site Map 2018_09_24
Site Map 2018_09_25
Site Map 2018_09_26
Site Map 2018_09_27
Site Map 2018_09_28
Site Map 2018_09_29
Site Map 2018_09_30
Site Map 2018_10_01
Site Map 2018_10_02
Site Map 2018_10_03
Site Map 2018_10_04
Site Map 2018_10_05
Site Map 2018_10_06
Site Map 2018_10_07
Site Map 2018_10_08
Site Map 2018_10_09
Site Map 2018_10_10
Site Map 2018_10_11
Site Map 2018_10_12
Site Map 2018_10_13
Site Map 2018_10_14
Site Map 2018_10_15
Site Map 2018_10_16
Site Map 2018_10_17
Site Map 2018_10_18
Site Map 2018_10_19
Site Map 2018_10_20
Site Map 2018_10_21
Site Map 2018_10_22
Site Map 2018_10_23
Site Map 2018_10_24
Site Map 2018_10_25
Site Map 2018_10_26
Site Map 2018_10_27
Site Map 2018_10_28
Site Map 2018_10_29
Site Map 2018_10_30
Site Map 2018_10_31
Site Map 2018_11_01
Site Map 2018_11_02
Site Map 2018_11_03
Site Map 2018_11_04
Site Map 2018_11_05
Site Map 2018_11_06
Site Map 2018_11_07
Site Map 2018_11_08
Site Map 2018_11_09
Site Map 2018_11_10
Site Map 2018_11_11
Site Map 2018_11_12
Site Map 2018_11_13
Site Map 2018_11_14
Site Map 2018_11_15
Site Map 2018_11_16
Site Map 2018_11_17
Site Map 2018_11_18
Site Map 2018_11_19
Site Map 2018_11_20
Site Map 2018_11_21
Site Map 2018_11_22
Site Map 2018_11_23
Site Map 2018_11_24
Site Map 2018_11_25
Site Map 2018_11_26
Site Map 2018_11_27
Site Map 2018_11_28
Site Map 2018_11_29
Site Map 2018_11_30
Site Map 2018_12_01
Site Map 2018_12_02
Site Map 2018_12_03
Site Map 2018_12_04
Site Map 2018_12_05
Site Map 2018_12_06
Site Map 2018_12_07
Site Map 2018_12_08
Site Map 2018_12_09
Site Map 2018_12_10
Site Map 2018_12_11
Site Map 2018_12_12
Site Map 2018_12_13
Site Map 2018_12_14
Site Map 2018_12_15
Site Map 2018_12_16
Site Map 2018_12_17
Site Map 2018_12_18
Site Map 2018_12_19
Site Map 2018_12_20
Site Map 2018_12_21
Site Map 2018_12_22
Site Map 2018_12_23
Site Map 2018_12_24
Site Map 2018_12_25
Site Map 2018_12_26
Site Map 2018_12_27
Site Map 2018_12_28
Site Map 2018_12_29
Site Map 2018_12_30
Site Map 2018_12_31
Site Map 2019_01_01
Site Map 2019_01_02
Site Map 2019_01_03
Site Map 2019_01_04
Site Map 2019_01_06
Site Map 2019_01_07
Site Map 2019_01_08
Site Map 2019_01_09
Site Map 2019_01_11
Site Map 2019_01_12
Site Map 2019_01_13
Site Map 2019_01_14
Site Map 2019_01_15
Site Map 2019_01_16
Site Map 2019_01_17
Site Map 2019_01_18
Site Map 2019_01_19
Site Map 2019_01_20
Site Map 2019_01_21
Site Map 2019_01_22
Site Map 2019_01_23
Site Map 2019_01_24
Site Map 2019_01_25
Site Map 2019_01_26
Site Map 2019_01_27
Site Map 2019_01_28
Site Map 2019_01_29
Site Map 2019_01_30
Site Map 2019_01_31
Site Map 2019_02_01
Site Map 2019_02_02
Site Map 2019_02_03
Site Map 2019_02_04
Site Map 2019_02_05
Site Map 2019_02_06
Site Map 2019_02_07
Site Map 2019_02_08
Site Map 2019_02_09
Site Map 2019_02_10
Site Map 2019_02_11
Site Map 2019_02_12
Site Map 2019_02_13
Site Map 2019_02_14
Site Map 2019_02_15
Site Map 2019_02_16
Site Map 2019_02_17
Site Map 2019_02_18
Site Map 2019_02_19
Site Map 2019_02_20
Site Map 2019_02_21
Site Map 2019_02_22
Site Map 2019_02_23
Site Map 2019_02_24
Site Map 2019_02_25
Site Map 2019_02_26
Site Map 2019_02_27
Site Map 2019_02_28
Site Map 2019_03_01
Site Map 2019_03_02
Site Map 2019_03_03
Site Map 2019_03_04
Site Map 2019_03_05
Site Map 2019_03_06
Site Map 2019_03_07
Site Map 2019_03_08
Site Map 2019_03_09
Site Map 2019_03_10
Site Map 2019_03_11
Site Map 2019_03_12
Site Map 2019_03_13