Next Page: 10000
March Madness: Britain Leaving The EU
Cache
Translate Page
Britain's official deadline to leave the EU is on March 29. Tomorrow, there's another vote on Prime Minister Theresa May's plan to leave the EU. But if that doesn't pass, that puts the UK on a path for a "hard Brexit," where Britain leaves the EU with no special deal in place. In that case, Britain and the EU's trade would go back to the World Trade Organization's default rules governing all trade, without special agreements. Leaving the EU is unprecedented, but leaving a large trading bloc is not. Today on The Indicator, we look at what Brexit and the former state of Czechoslovakia have (or had) in common. Music by Drop Electric . Find us: Twitter / Facebook . Subscribe to our show on Apple Podcasts , PocketCasts and NPR One . Copyright 2019 NPR. To see more, visit https://www.npr.org.

Spectacular Heineken St Maarten Regatta
Cache
Translate Page

J/122 and J/105s Collect Lots of Silverware!
(Simpson Bay, St. Maarten)- The 37-square-mile island of St. Maarten was first settled by the Arawaks and was discovered by Christopher Columbus on behalf of Spain in 1493. Columbus sighted the island on November 11th, the holy day of St. Martin of Tours, and so named the island after him. For the next 150 years the island was passed between Holland, England, France and Spain. The old stone forts that guard many of the island's inlets are proof of the island's turbulent past. In 1648, St. Maarten was peacefully divided between The Netherlands and France, and today is the smallest landmass in the world to be shared by two sovereign nations.

Continuing in the traditions of its seafaring heritage, the leadership on the island concluded they should invite yachtsmen from the Caribbean to enjoy their fun-loving approach to life and created the first St Maarten Regatta in 1980. Now in its 39th year, the notion of having "Serious Fun" has evolved into the largest regatta on the winter Caribbean racing circuit- the wildly successful Heineken St. Maarten Regatta, sailed off Simpson Bay.


The 2019 edition may be remembered as the "best ever" by the 110 teams and 1,500+ sailors; with simply amazing weather conditions all four days of the regatta from February 28th to March 3rd, Thursday to Sunday. All four days were marked by blazing sun, 10-20 kt tradewinds, 3-6 ft seas, and temperatures hovering in the low 80s. Basically, postcard perfect, Chamber of Commerce sailing conditions.

Several J/Crews participated in this year's event. The J/105s trounced their CSA 4 Racing class while the J/122s also pushed everyone hard in CSA 3 Racing class to collect more silverware for their trophy rooms! Following are the daily reports that outline the Serious Fun and hot racing action each day.


Day 1- Almost Perfect Sailing?
With near perfect conditions, the start of the regatta saw the fleet streaming out through the bridge in time for the race starts. Boats set their sails as they headed towards the three separate start areas. The wind, which had been fairly steady at 14 knots, piped up, sending some 20 knot gusts through the fleet, making for some white knuckle excitement amongst the crews.

In Marigot Bay, the ORC Performance fleet, along with the CSA classes 1, 2 and 3 had been set a windward-leeward course, which led to some extremely close competitive racing. A unique feature of the St. Maarten Heineken Regatta is that all classes finish at the Heineken mark, close to the famous lifting bridge into the lagoon and the Port de Plaisance Marina where the majority of the boats are moored. By 3pm, the boats were lining up to get through the bridge, with the customary celebrations, dancing and fancy dress to entertain the crowds, many with a welcome cold Heineken in hand!

After recuperating from the RORC Caribbean 600 Race, the J/145 KATARA, skippered by Roger Gatewood from St Petersburg, FL, managed a solid performance on the opening day in the seven-boat CSA 2 Racing class. His largely Tampa Bay crew pulled off a 3rd and 4th to be sitting in third place.

Similarly, Pam Baldwin's J/122 LIQUID from Antigua started off somewhat emphatically with a bullet in their first race of the eight-boat CSA 3 Racing class. That opening gambit was followed up by a 4th in race two to close the day sitting in third position on the podium sitting just one point from first place.

The largest class in the regatta was the fifteen-boat CSA 4 Racing class. Having such a large group of boats that ranged from 30 to 44 feet on the starting line made for some interesting (and harrowing) moments. Reveling in the conditions was the classic J/30 BLUE PETER/ CARIBBEAN ALLIANCE INSURANCE, skippered by the Antiguan duo of Tanner & Shari; their 2-2 for just 4 pts. However, their points total was matched by the Barbados team on the J/105 WHISTLER, skippered by Peter Lewis; technically leading their fleet with a 3-1 for 4 pts, too.

Perhaps the craziest scenario that one could imagine took place on Jordan Mindich's J/105 SOLSTICE. After rounding the weather mark in 1st place boat-for-boat in the fleet, they set the spinnaker, started to plane down a few waves, then lost their steering. Consequently, after spinning out, broaching, and getting the spinnaker down, they discovered their steering cable broke. A quick "fix" was to insert the aluminum emergency tiller in place at the top of the rudder shaft and keep racing! Unfortunately, it is quite difficult to steer a J/105 with a 3 foot tiller on a poorly-balanced rudder in big seas and big breeze. SOLSTICE salvaged a 7th in the first race and, still sailing with the short tiller, could only manage an 8th in the second race when the winds were blowing into the low 20's.


Day 2- Best'est Day Ever?
Amazing, best day ever, champagne sailing, and wow, just wow, what a day! Those were just some of the words that were used to describe Friday's Round the Island Race. For some it was serious sailing, and for others "Serious Fun"; but every sailor coming ashore after this epic race had a different story to tell, an unforgettable experience to recount, and a memory to savor forever.

The Round the Island Race is one of the highlights of the four-day event. For many, this race offers the first time to see the whole island from the unique perspective of the sea. For those who have sailed the regatta many times before, they know the excitement of a reaching start, the long beat up the channel between St. Maarten and Anguilla, and the challenges of the big Atlantic swell and choppy seas past Pelikan Rocks at the far eastern end of the island before the final 6.0nm leg to the Heineken finish line off Simpson Bay.

It's a game of catch up, with the slowest boats starting first, while the super-fast Maxis and Ocean Racing class start last. With at least 25 nautical miles ahead, not counting the extra distance required as boats zig-zag up the beat, for many boats it was going to be an exhilarating, action packed ride, while for others it was a chance to relax, enjoy the sights and top up the tan.

Peter Lewis and his crew on the J/105 WHISTLER won CSA Class 4. "We got the best start, sped off, and never saw the others in our fleet again," said Lewis. Nevertheless, Lewis was chased hard by the re-energized team on the J/105 SOLSTICE; Mindich's crew produced a great performance, taking 2nd place for a J/105 sweep of the top two spots, finishing just 1 min 52 sec behind.

Meanwhile, the J/122s loved the Round Island Race, with Baldwin's LIQUID taking third place to hang onto their 3rd position overall; they were a scant 4 sec back on corrected time from second place! Their stablemate, the J/122 EL OCASO sailed by TEAM SLOVAKIA also sailed fast to take fourth place just 45 secs behind on corrected.

Gatewood's gorgeous J/145 KATARA again won the race on elapsed in CSA 2 Racing class, but could only manage a 4th on corrected. Despite soundly beating two XP44s and a First 47.7 by at least eight minutes elapsed, they could not correct out on handicap time over those boats optimized for the Caribbean circuit- all sailing with #3 jibs of 102% to 109% LPs. Later, the KATARA crew would lament that not getting rated with their 135% #2 cost them the series, e.g. an easy win!


Day 3- More Gorgeous Weather- Hallelujah!
Saturday's racing saw some exciting starts and closely fought first beats. With a more easterly breeze, the fleet again enjoyed 10-20 kt winds and big seas all day.

The CSA 2, CSA 3 and CSA 4 fleets had two short races, setting off from Simpson Bay to beat up to a windward mark set just off Fort Willem.

In the CSA 2 Class, the "pecking order" was beginning to manifest itself and continue, coincidentally, for the last three races of the regatta. Winning every race boat-for-boat by at least 9-10 minutes was Gatewood's J/145 KATARA. Having consigned themselves to on-the-water victory, the crew made the most of it and partied home to the Heineken finish line, collecting two more 4th places to end the day in 4th overall.

Loving the format for the two races and loving the conditions were the twin J/122s. The first race was shorter and took an hour elapsed, while the second was at least twice as long and took around two hours to complete. In the first race, the corrected time spread for the top four boats was a mere 54 secs. Taking third was Baldwin's LIQUID with a time of 54:54, while just 2 secs back was TEAM SLOVAKIA's EL CASO finishing with 54:56! In the second, much longer, race, Baldwin's LIQUID team launched themselves into a big lead and never looked back, winning the race by nearly 2 minutes corrected time. That result put them into third overall with just one race left. TEAM SLOVAKIA EL OCASO missed third by just 6 secs; they could be seen later mumbling in their Heineken pints about how they had left at least 30 secs on the race track due to boathandling errors!

In CSA 4 Class, there was a significant reshuffling of the leaderboard after two boats sailed the wrong course, most notably the regatta leader, the J/105 WHISTLER. Sailing "lights out" was Mindich's J/105 SOLSTICE, winning both races to vault up the ladder to second overall. Lewis' WHISTLER was DSQ'd in the 5th race for rounding the wrong mark.


Day 4- Thrilling, Sparkling Finale!
On Sunday, the competitors were again greeted with the unforgettable memory of sparkling azure blue seas, sandy white beaches and windswept ragged rocks.

For the final day's racing, Race Director Paul Miller and his team devised a format that would create a wall of sails as the boats streamed downwind to the Heineken finish marks. Using two different start areas, the slower boats set off first, with all the boats sailing to the same first windward mark, before heading different course lengths along the south coast and for the faster, classes, up the east coast of St. Maarten, then turning back past Pelikan Rocks on a long spinnaker leg to the finish.

"We set courses of differing lengths, which will get as many boats as possible spinnaker sailing together back towards the finish, creating an amazing and memorable visual image of boats heading back towards the airport and bridge," said Paul Miller.

For many classes, this final race would prove crucial to the overall results. For some, their results had already ensured a place on the podium. With the 15-18 knot trade winds, nearly all the boats chose to close tack up the shore, with the shifting wind and choppy seas approaching the famous Pointe Blanche, providing plenty of opportunities to win or lose places.


CSA 4 class was won by Lewis' J/105 WHISTLER who took the bullet in the final race to win the class overall. The skipper on SOLSTICE, Jordan Mindich commented, "it was a fun race against Peter's team on WHISTLER. We rounded the Heineken Gate in the lead, expecting to win the final race, but a few crew errors on our part, and one last huge surf down a wave right at the finish by WHISTLER gave them the win by just 2 sec corrected. Congratulations to them, it was a well-deserved win overall."

At the prize giving, Lewis' WHISTLER was presented with the "Most Worthy Performance Overall" Trophy by the Minister of Tourism- Stuart Johnson. Needless to say, the WHISTLER crew was jubilant, as it was the first time ever to win the honor.

In a similar fashion, CSA 3 Racing class had a very tense final race for the top three leading boats. Baldwin's J/122 LIQUID again stomped, crushing their class with an emphatic boat-for-boat win by 3 min 30 sec, believing they had won the final race as they savored their beers after the finish. However, that huge margin on elapsed time was not enough, as they later discovered they took second place by a mere 4 sec on corrected time. A bit frustrated they were! However, to add to their thrilling, anxious finale, that meant they were tied on points at 10 each with Scarlet Oyster; but won the tie-breaker to take the silver!

Meanwhile, Gatewood's J/145 KATARA again won their class by over 4 min elapsed and, yet again, settled for fourth place to take fourth for the regatta in CSA 2 Racing class.

The Heineken St. Maarten Regatta delivered on its promise of four days of serious sailing, with upwind legs dousing the crews hiking on the rails with warm water from the waves breaking over them. Spectacular champagne sailing with roller coaster downwind legs, with a myriad of colorful spinnaker kites flying in the trade winds.

For the sailors, the adrenalin of achieving the perfect start, the tension of getting the tactics right, the physical challenges of racing to the max, and the relief and jubilation as the boat crossed the famous Heineken finish line were all part of the serious sailing experience.

And, as the crew celebrated their day on the water, there was the fun of the boats jostling to get through the lifting bridge, with music, on-board dancing, outrageous dressing up, with the cheers and dousing from water pistols aimed at the boats from the crowds observing the procession from the Sint Maarten Yacht Club. In the lagoon's marinas, the crews cracked open ice cold Heineken and relaxed in the sun, chatted over the day's activities before getting ready for the final night of Serious Fun.

Crews, families and friends savored the tasty offerings from local restaurants in the regatta village, sharing the banter with old friends and new, before the Regatta Village turned, yet again, into the best festival venue ever, with the massive stage set up for an outstanding line up of artists playing serious funk, Caribbean jam, hip hop to reggae, and the final night's legendary sets from Shermanology, Orange Grove and The Jacksons.

It's the combined mass of all these elements that make the St. Maarten Heineken Regatta a unique event attracting more than 1,500 sailors from 22 countries. The event has seen widespread praise, enthusiasm and overwhelming support for everyone involved, especially in the wake of recovery from the devastation incurred by Hurricane Irma. The most frequently used phrases heard from sailors during the week included, "a great day sailing", "it's the best", "awesome" and "we've had an amazing time". In other words, "Serious Fun"! Sailing photo credits- SaltyColours/ Laurens Morel

Social Media links:
Facebook – www.facebook.com/StMaartenHeinekenRegatta
Twitter – www.twitter.com/sxmheineken
Instagram – www.instagram.com/stmaartenheinekenregatta
YouTube – www.youtube.com/heinekenregatta
For more Heineken St Maarten Regatta sailing informationAdd to Flipboard Magazine.


I don't know what/where to buy. Please advise
Cache
Translate Page
Good evening all, I just discovered this forum while I was trying to get more and more information about what shall I do. I am working and earning "average" in Bristol for about 3 years and I am thinking to buy a house/flat. The main problem is housing prices up to the sky in town. According to the statistics, property market went up 30% in the last 5 years. I am renting for 2 years (I sat 1 year sharing) and I am fed up paying 700+ for rent. I have an AIP where I can borrow up to 130k + 15% deposit (due to my circumstances) which I have it (22k savings). I am looking for more than a month right now on market and there is nothing I can afford/buy. I already viewed 3 small flats(140k+) but I cannot see myself in them being extremely small and far from where I work. I also went to Newport and seen a flat and a house (the market is lower but the city is quite ... you know what I mean). It seems everyone is living on benefits, bags thrown on streets and furniture in their gardens/driveways. If I buy something in Newport, I will travel to Bristol to work and do shopping almost daily (in long term it will be hell). *What shall I do guys?* To complicate more my situation, I must say I am from Slovakia and nobody knows (yet) what will be my faith in UK after 29th March. I am also thinking just to get used with the idea of renting here and with my savings and a loan to buy something home and renting (I see myself here for long term but I must do something while I am young). I also took in consideration Share ownership scheme but it will help for short term (IMO) just because mortgage + rent/service charges will be same as buying a property @120-140k. I can't see at the moment Share to buy a solution. Even if I live there 10 years, doing overpayments and finish the mortgage, I will take back x% of what I own and not what I paid. Of course, x% is better than 0 (by renting). I read a lot of info about share ownership and the "rules and responsabilities" are against you from the day one you moved in. I have no idea what to do....

Slovakia's ice church draws visitors closer to heavens
Cache
Translate Page
Hrebienok, Slovakia (AFP) March 11, 2019

A young nun breathes deeply as she peers up at a statue of an angel bathed in softly coloured light streaming through a church, and as she exhales, you can see her breath. Instead of wood or bricks and mortar, this chilly house of worship perched among the snowy peaks of Slovakia's High Tatra Mountains has been built from massive crystal-clear blocks of ice. At 1,285 metres (4,200 feet)

24. Uluslararası Bombura'nın Kılıncı Karikatür Yarışması 2019, Slovakya
Cache
Translate Page
HLP Grafik Ltd. ve haftalık mahalli MY HOREHRONIE gazetesi işbirliğinde Brezno kasabası tarafından düzenlenen bu karikatür yarışmasına herkes katılabilir.
Konu (Topic):

Robot - Modern Zamanlar

(Robot - Modern Era)
İki kategoride düzenleniyor:
Yetişkinler: 15 yaşın üstündeki çizerler (Ödüller: 200, 100, 50 Avro. Kazananlara ayrıca altın, gümüş ve bronz Bombura kılıcı replikası takdim edilecektir)
Gençler: 15 yaş ve altı genç çizerler (İlk üç dereceye ödül olarak çeşitli hediyeler verilecektir).
Sayı: En fazla 5 orijinal eser.
Teknik: Tüm grafik teknikler kullanılabilir. Siyah-beyaz veya Renkli.
Boyut: A4 (21 cm x 29,7 cm).
Her eserin arka yüzünde eser adı, çizer adı soyadı, yaşı, mesleği, tel no ve elmek (Name of the cartoon, name and surname, age, occupation, phone number, email) belirtilmelidir.


Jüri, ödülleri vermemeğe ya da başka özel ödüller vermeğe yetkilidir.
Seçilen karikatürler Mayıs ayındaki "Brezno Günleri 2019" şenliği süresince sergilenecektir.
Katılan eserler geri verilmez, organizasyon tarafından etkinlik tanıtımı amaçlı kullanılabilir, yayınlanabilir.

Sonuçlar 1 Haziran 2019 tarihinde Brezno Sinagogu'nda seçilen eserlerle düzenlenecek sergide açıklanacak ve kazanan sanatçıların katılımıyla ödül töreni yapılacaktır.


Kazanan çizer ödül törenine katılamazsa, ödül nakit tutarı tüm resmi masraflar düşülerek hesabına aktarılır.

Karikatürler, 03 Mayıs 2019 tarihine kadar şu yarışma adresine yollanmalıdır:


"O Bomburovu šabľu 2019"

Technické služby,

Rázusova 16,

97701 Brezno

SLOVAKIA

Ek bilgi için:
Veronika Cerovská
E-mail: veronia.cerovska@tsbrezno.sk
veya
Mr. Peter Zifčák
E-mail: zifo@brnet.sk
veya
HLP Grafik Ltd. Brezno
Mr. Ferdinand Hrablay
E-mail: ferdinandhrablay@gmail.com .

Intermediate IS
Cache
Translate Page
Joseph Stalin signed GKO decree #4043 "On the production of IS tanks" on September 4th, 1943. This was the end to a long process of the creation of a new Soviet heavy tank that could replace the KV-1 in production. While it was being developed, Chelyabinsk had time to master both the KV-1S and KV-85. However, such a long journey was not for nothing: the Red Army received a completely new tank, the combined characteristics of which put it among the best heavy tanks in the world at the time. The age of the IS-1 (IS-85) was not long. Very shortly it gave up its first place to its descendant, the IS-2, which became the best Soviet heavy tank of the Great Patriotic War.
The first step in putting the IS-85 into production was producing the KV-85. Both tanks used the same turrets. A number of issues that were unavoidable when putting a completely new design into production came up with the KV-85's turret and armament. It was clear that putting a whole new tank into production would be difficult. The deadlines set by decree #4043 were very lenient. The first 25 tanks were due in November of 1943, and 75 in December. The KV-85 would remain in production until November, and the SU-152 until December of 1943.
The hull of the IS-85 was similar to that of the Object 237, but with some improvements.
However, in practice these deadlines were harder to meet than it appeared. Many parts and assemblies were completely new, including the hull, which featured a large amount of cast components. Barring experimental fully cast hulls for the KV-1, this was the largest amount of cast parts used in a domestic tank to date.
The thickness of armour also increased compared to the KV-1S and KV-85. Factory #200, the producer of hulls and turrets, ran into this problem when casting turrets for the KV-85 and Object 237. You can see characteristic weld seams on some turrets that were used to repair cracks. To be safe, factory #200 began working on 5 IS-85 hulls in early October 1943, even though the quota was only two.
The turret underwent minimal changes compared to the KV-85 turret.
As a result of trials of the experimental IS tank, a number of comments and complaints were made, some of which had to be addressed before the tank went into production. For practical reasons, a number of modernizations had to be postponed. For instance, the engine. The commission considered that the V2-IS engine should be replaced with a 600 hp motor. The need for this improvement was also reflected in decree #4043. Changes to the driver's station had to be made to improve his working conditions, including raising the observation device.
The exhaust system was also to be changed. T-34 type exhause pipes were considered suboptimal, since the gases ended up in the air intakes. Elements of the transmission, cooling system, and a number of other systems also needed improvements. The IS-85 inherited a number of issues from the KV-85, especially issues with the aiming mechanisms.
Cutaway of the IS-85.
A meeting was held on September 13th where the improvements were prioritized. Instead of a horseshoe shaped copper radiator recommended by the commission, a steel finned radiator was developed. Turbocharging the V-2 engine to 600 hp was postponed to January 1st, 1944. Neither the IS-85 nor the IS-122 (IS-2) ever received such an engine, in the end.
Out of 19 changes, 2 were put into production immediately, and 12 more were to be tested until December 1st. It was decided to increase the number of spare track links to 10 and mount them on the front of the hull, but this change was not implemented until the summer of 1944. Rubber mudflaps, like the ones used on the Valentine tank, were considered for implementation, but this idea was dropped in mid-December, since the flaps were difficult to produce and there was still a shortage of rubber.
November 1943 production IS-85, serial number 31113, NIBT proving grounds, January 1944.
The replacement of half-link tracks with full tracks without a tooth was among the changes that would be introduced starting on December 1st, 1943. This eventually came to pass, but half-link tracks were still used on the IS-122, ISU-152, and ISU-122. Photos showed that tanks of one type could have several different tracks. For instance, an IS-85 produced in November 1943 tested at the NIBT proving grounds had tracks that alternated links with teeth and tracks without a tooth. At the same time, a tank tested in the summer had tracks composed entirely of links with teeth.
Work on improving the track links continued in parallel with production of the IS-85. Trials of the Object 237 #1 tank equipped with track links made from LVT steel took place between November 20th and November 30th. These tracks showed themselves poorly: 18 teeth broke over a 965 km march. Trials continued through December. Track links from LVT and 27 SGT steel were tested. Object 237 #1 was also used to test various components that would go into production.
Testers pointed out a number of shortcomings, chiefly dealing with production quality.
Preparation for mass production of the IS-85 followed the same pattern as with the KV-85. A number of blueprints still needed work, and changes to individual assemblies happened in parallel. There was a significant issue with preparing staff. ChKZ took the problem seriously. MKh-2 and MKh-3 assembly workshops were completely reorganized. An assembly line process was worked out. Keep in mind that the factory was still loaded with T-34 production. These tanks remained ChKZ's main priority. Starting with October 1943, the factory delivered 360-370 T-34s monthly. In total, 3593 T-34s were built at ChKZ in 1943. This was more than the number of heavy tanks and SPGs built in 1943 in total.
The situation only got better in the spring of 1943 when production of T-34 tanks at ChKZ ended.
The production IS-85 turret was the same as on the KV-85.
Despite all issues, the IS-85s were ready by the end of October of 1943, ahead of schedule. This was possible in many ways due to two backup sets of hull and turret armour. Externally, these tanks were similar to the Object 237, but it was easy to tell them apart. The production tank has the driver's observation device raised higher and new exhaust pipes: their design was simplified and they received special grooves that directed the gases to the side, so they wouldn't go into the air intakes. The upper rear plate was also simplified.
The driver's observation device allows us to tell this tank apart from the Object 237.
Thanks to a backlog of hulls, the first tank due in November was delivered on November 5th. However, an expected dip in production numbers took place right after. Only 3 tanks were delivered by November 16th, 7 by the 20th, 14 by the 25th, and 24 by the 30th. The last "November production" tank was delivered on the morning of December 1st.
The tanks were built in a very tense atmosphere. According to a report from ChKZ for 1943, most workers knew nothing of the IS-85 by the time it started production. The first 10 tanks were built with assistance from those who participated in the assembly of the experimental Object 237. Thanks to this, the first 10 tanks were of satisfactory quality. However, when mass production began the quality dropped noticeably. Many issues had to do with insufficient technical documentation. 200 mistakes were found in November alone. As a result, out of the 25 tanks that were delivered only 14 passed QA. The rest had to be worked on some more.
The first marches revealed a serious design defect: the right track hit the rim of the first suspension arm, which deformed the tracks. Issues with separators of ball bearings in the planetary turning mechanism also came up. This defect was discovered in late November. As a result, the QA process had to be stopped temporarily for the ball bearings to be changed.
The new exhaust pipes can be seen from above.
There were also plenty of issues with hull production. Only one hull and turret were delivered in the first third of November, 22 hulls and 13 turrets were ready by the 20th, and 58 sets in total were built in November. They were built from 42s type steel. On NKTP orders, 5 more hulls and turrets built from highly hardened 52s steel were started. 2 were delivered in November. 10 more were planned for December.
Many issues were revealed during the casting process. The amount of assembly and welding work needed was twice as much as on the KV-1S. There was a deficit of oxygen for welding. A second change in heavy tank production in the span of one year did not help matters, as the factory had to build 3 types of hulls simultaneously, and 4 types starting in October.
The D-5T gun did not entirely meet the requirements of modern war by the time the IS-85 went into production.
All things considered, the launch of the IS-85 was not as full of drama as the launch of the KV-85. This is especially notable considering the fact that the KV-85 was merely a modernization of the KV-1S, while the IS-85 was a brand new vehicle.
There was additional pressure on ChKZ and factory #200 due to the fact that the IS-85 was only an intermediate production. Decree #4043 stated that the IS-85 would soon be replaced with a brand new tank. This was the IS-122, later IS-2, accepted into service on October 31st, 1943. This was the same IS-85, but with a more powerful 122 mm D-25T gun and minor changes to the turret. The acceptance of the IS-122 meant that the IS-85 program was reduced in scope. Instead of 75 tanks, only 40 would be built, but this was not a reprieve for the factory. Instead of the 35 cancelled IS-85 tanks, 35 IS-122s had to be built in December.
IS-85 on a snowy winter road.
Factory #200 planned to produce 90 IS-85 hull and turret sets in December of 1943, but this plan was also corrected. Now 40 of the turrets had to be built to accommodate the D-25T gun. In total, factory #200 built 163 sets of hulls and turrets for IS tanks, of which 123 were for IS-85s.
The factory had new problems come December. A cavity was found inside of the large and complex front hull part, with a porous area in the bottom. A change to the production process solved this problem only partially. As a result, the management of workshop #1 lost its jobs. This defect was not the only cause. It was revealed that acceptance of hulls and turrets was done without finalized technical requirements until early 1944.
Visibility diagram from the fighting and driver's compartments.
Due to a large amount of existing hulls and turrets, the IS-85 remained in production for a little longer. ChKZ built 40 IS-85 and 35 IS-122 tanks in December, and 40 more IS-85s in January. In total, 107 IS-85 tanks were built. Due to a small production run, the IS-85 was not changed significantly. In addition to the alterations to tracks, a new turret traverse mechanism was introduced in January 1944. Around this time IS tanks received new TSh-15 sights, but it's likely that the IS-85 was still equipped with the earlier 10T-15 sight.
The quality increased through December and January, but there were still some complaints until the very end. The acceptance criteria were still not finalized up to the end of production. A number of required changes remained on paper.
Correction of defects on tanks assembled in November and December led to a delay in shipping the tanks out. The first large delivery of these tanks was made on December 23rd, 1943, to the 58th Guards Tank Regiment. 21 tanks were sent there. The same number went to Tula to equip the 8th regiment, and 17 more to the 13th regiment, also refilling in Tula. 61 tanks were issued in December.
The 13th Guards Tank Regiment received its missing 4 tanks in January. 21 tanks were sent to the 1st Guards Heavy Regiment. 15 more tanks were sent to Tula on January 27th. 4 regiments were fully equipped with IS-85 tanks, and at least one partially.
An IS-1 at the NIBT proving grounds, summer of 1944. As you can see, this tank is rather beaten up.
The structure of Guards Tank Regiments armed with the IS-85 tank was the same as the structure of other similar units. The regiment consisted of 4 companies of 5 tanks each and a commander's tank. In February of 1944, before the IS-85 saw combat, TO&E 010/460 was passed, renaming Guards Tank Regiments armed with heavy tanks to Guards Heavy Tank Regiments. In addition to 21 heavy tanks, each regiment contained 3 British Universal Carriers and 1 BA-64B armoured car for reconnaisance. Around this time the IS-85 was renamed to IS-1. However, there was also confusion, as these tanks were also called KV-85 in documents. The IS-2 received the same treatment. An unprepared researcher can be shocked by reading about orders to train KV-2 crews in the summer of 1944. The index KV-122 also applied to the IS-2.
All of this tank's tracks had teeth.
Since the tank was very new, the brass needed accurate information on the combat and driving experience with the IS-85. Engineer-Major A.I. Shamin, senior assistant to the Chief of the Experimental Department at the NIBT proving grounds, was attached to one of the regiments equipped with new tanks. This was not the first trip of this type, and the Major had no shortage of experience in this role. He was the author of the field repair instructions for KV-1 tanks. Shamin arrived at the 13th Guards Heavy Tank Regiment on February 5th, 1944.
By February 5th the tanks had already received their crews. Shamin read a lecture to notify the tankers of the differences between IS-85 and KV-1S tanks, as a number of the crews had experience with them, as well as the peculiarities of the new tanks. Exercises were also held with the regiment's repair crews. Repair master Moskalenko from ChKZ was also attached to the regiment. His presence was fortunate, as the tanks suffered from predictable growing pains. The gearboxes on two tanks had to be replaced.
The upper rear plates of the Object 237 and the production tank were very different.
The 13th Guards Heavy Tank Regiment went to the front on February 10th. On the 15th, the train with the tanks arrived at Fastov, where they were fuelled up. The tanks were offloaded at Belaya Tserkov station. By 7 am, the tanks were concentrated at the south outskirts of Dzhurdhzhentsy village. Not all of the tanks gathered here: 5 were late due to technical difficulties. Three had their engines stall from air entering the fuel system and two more had other engine issues. Even though these problems were not critical, the regiment was not fully equipped for its first battle.
The combat debut of the IS-85 took place on February 19th. 1st company (5 tanks) supported the attack of the 109th Tank Brigade towards Lisyanka. This debut was not great: Panthers in ambush allowed the IS-85 to close to 600-800 meters and opened fire. Two heavy tanks burned up, three more were disabled. The failure of the 1st company was due to the way the tanks were used. Instead of sending heavy tanks in the second echelon, they were used as a battering ram at the very front.
Map of the IS-85's first battle, February 19th, 1944.
The IS-85 was built with the expectation of taking frontal fire from the 88 mm KwK 36 gum used by the Tiger tank. The Panther turned out to be a more dangerous enemy. These tanks were faster, had better frontal armour, and were armed with the 75 mm KwK 42 gun that had higher penetration. The gun could penetrate the front of an IS-85 tank from 600-900 meters.
A number of penetrations were also due to the design of the hull and turret. Two tanks were hit into the driver's hatch, one of which had it knocked out by a ricocheting shell. In two more cases, the hull was penetrated in its right side. Shamin criticised the shape of the front hull in his notes.
A diagram of hits on an IS-85 tank from Panthers during the fighting for Lisyanka. #2 marks the shell that ricocheted and knocked out the driver's hatch.
A pause until March 2nd followed the unfortunate debut. Subsequent battles showed that the tanks were well protected against Tiger fire. 88 mm Flak 18 guns opened fire from an ambush from 600-800 meters. One of the tanks received 6 hits, but only one penetrated, the one that landed on the right side of the front hull. However, a crack formed on the side after one of the hits.
One tank also suffered a penetration of the lower front place from the exotic 2,8 cm s.Pz.B. 41.
5 running tanks remained in the 13th Guards Heavy Tank Regiment after the fighting for Uman. Two more tanks broke down during the march to Yampol. The remainder made it to Beltsy, where they also stopped due to technical issues.
T-34 and IS-1 tanks from the 3rd Guards Tank Corps enter Uman, March 1944.
Two tanks from the 13th Guards Heavy Tank Regiment wee total writeoffs. The remainder were either only knocked out or suffered breakdowns. One tank fell into the river while crossing a bridge near Polkovnichye. The crew died, but the tank was later pulled out. Shamin remained with the regiment until May 2nd, 1944, after which he returned to the NIBT proving grounds. He received an Order of the Red Star for his actions. The Engineer-Major composed a detailed report, and the conclusion was far from positive.
"1. The IS-85 heavy tank does not have sufficient advantages in combat with enemy heavy tanks. The combat qualities of the IS-85 are lowered by a number of design and production flaws:
The armament of the IS-85 is not appropriate for the enemy's heavy tanks.
The front of the hull and turret are insufficiently protected.
The engine cannot be started quickly. The electro-inertial started is unreliable.
The gearbox, running gear, and final drive bearing are insufficiently reliable.
The quality of welding seams is insufficient.
The cruising range over dirt roads or off-road is short.
The engine heater is unreliable.
The tank does not carry enough fuel.
2. To improve the IS-85 heavy tank, it is necessary to:
Install a more powerful gun than the D5-T-85.
Improve the front armour of the hull and turret by using a steeper slope and higher quality armour.
Increase the reliability of mechanisms and components of the tank by means of design and production changes.
Improve crew training."
This report came late. On March 10th, 1944, less than a month after the first IS-1was used in combat, the IS-2 made its debut. It turned out to be much more successful. Nevertheless, Shamin's report had an influence on the development of the IS tank family. The penetrations of the front armour indicated that it needed to be changed. Other NIBT proving grounds specialists wrote about this before Shamin returned from his trip.



Effect of fire from the 88 mm Flak 18.

The peak of the IS-85's combat career was in the winter and spring of 1944. The 8th Guards Heavy Tank Regiment was the neighbour of the 13th regiment, both subordinate to the 3rd Tank Corps. The regiment arrived on the front at around the same time, February 19th. 5 tanks remained in the regiment by March 5th. Like with the 13th regiment, a number of losses were due to technical reasons. The 58th and 1st Guards Heavy Tank Regiments fought within the 1st Guards Army in March of 1944.

An order was given on March 24th to pull out the regiments to be reformed. All surviving IS-85s were pooled into the 1st Guards Heavy Tank Regiment. Almost all regiments that were armed with the IS-1 were given IS-2 tanks. The IS-1 resurfaced as a commander's tank, for instance in the 71st Guards Heavy Tank Regiment.

The only regiment to retain IS-1 tanks for a long time was the 1st regiment. By April 2nd it still had 5 tanks of this type. As of May, the regiment had a rather mixed composition: 18 IS-1, 4 IS-2, 5 SU-76, 5 ISU-152, and even a T-70. Of those, 15 IS-1s needed major repairs, and were soon pulled out. In July 1944, at the start of the Lvov-Sandomierz offensive, the regiment had 12 IS and ISU vehicles, 3 T-34s, and 5 SU-76es. The regiment remained heterogeneous: on August 6th it contained 6 IS-1, 1 IS-2, 1 KV-85, and 1 ISU-152 running. One KV-1S, one IS-1, one IS-2, and two ISU-152s were in need of medium repairs.

The regiment took part in the East Carpathian Operation in this form. This was the last massed use of IS-1 tanks. In addition to the 1st Guards Heavy Tank Regiment, these tanks were used here by the 12th Guards Tank Brigade, which was refilled with 11 IS-1, 4 IS-2, and 30 T-34 tanks by October 18th, 1944.




Knocked out IS-85s, Slovakia, fall 1944. It's possible that these were tanks from the 12th Guards Tank Brigade.

Few IS-1s survived the war, but one of them managed to take part in a parade in the late 1940s. Not a single tank of this type survives to this day. It's unlikely that the tankers took to it kindly, as it was accompanied by too many technical issues. It also did not have as good a gun as the IS-2. However, the IS-1 was an important milestone in domestic tank building and the last step towards the IS-2, which became one of the best tanks of WWII.



Re: The Reference Frame: Nazi occupation of Czechia: 80th anniversary
Cache
Translate Page
Hi Lubos, I acknowledge the fact that me using an African quote, from the Zulus, might have sounded as if I derogarated the power of Czechoslovakia in 1939. In 1939 Czechoslovakia was one of the top economic powers in Europe, number 7 in the whole fucking world from what I read. We also know that it was mainly the Czechoslovakian armour that the Nazi looted from the the occupation that served the Nazis in their first phase of the Russian invasion. But come on, lets face it, she had no fighting chance against a beligerante and crazed infused Nazi regime directed by a beerhall anarcast. You were doomed to get trampled.
As the Portuguese general said: The war is won by the commander that has the last escudo. In 1939 the Germans had the deeper pockets and the result was that you lost, and your people suffered.
Re: The Reference Frame: Nazi occupation of Czechia: 80th anniversary
Cache
Translate Page
Dear Jolly, Germany was considered stronger which is why our leaders didn't doubt they had to surrender (in two waves) as rational folks once the allies fainted away. But the difference was in no way analogous to the ant-elephant difference and you sound rather illiterate if you use this language.
Here you have a table comparing the equipment of the Czechoslovak and German armies in September 1938:
https://www.fronta.cz/dotaz...
The ratio of the numbers was just about 2-to-1 in Germany's favor in pistols, rifles, light and heavy cannons, fighter aircraft, machine guns; there was a tie in mortars, tankettes, observing aircraft. Czechoslovakia had 7-to-1 edge in mountain cannons. Germany only had a clear advantage in automatic guns, marine aircraft, total dominance in infantry cannons, 5-to-1 or 7-to-1 in tanks and bombarding aircraft etc. And Czechoslovakia had the advantage of the mountains with a fortification system that made the defensive side much stronger. Despite some advantages for Germany, Czechoslovakia was a more militarized country per capita, although it may sound counterintuitive now. Since Hitler took over in particular, Czechoslovakia was responsibly arming itself and preparing to be a formidable member of the anti-Hitler alliance (our PM just promised 2% of GDP for army, as Trump wants from NATO, by 2024) - sadly, the only one that still believed in this role in Fall 1938. The populations of the countries were 70 million vs 15 million.
All of this was basically given to Nazi Germany for free between 1938 and 1939 - especially along with the production capacities that were making the Czechoslovak tanks destined to (help a very important role to) conquer France, Poland, and Soviet Union. See
https://www.quora.com/Why-d...
Only afterwards Germany became the formidable frontrunner that was smoothly winning everything up to 1942. It just wouldn't be the same without the Czechoslovak assets.
If Czechoslovaks had the Polish suicidal determination to fight, Germany would be served huge losses that would probably prevent it from occupying France etc. later. (Czechoslovakia could have lost millions of men to achieve that and no one would be grateful to us because they wouldn't know and they wouldn't believe that in the alternative history, Hitler would take most of Europe!) Hundreds of thousands of German troops would almost certainly die before we would lose. Incidentally, the same is true for the 1968 Soviet-led occupation. 500,000 troops invaded us in three waves - again, a clear brute force that left no doubt that our opportunist nation would surrender. However, if something were different and we decided to fight, the communist bastards would blood heavily because our army was quite a force in 1968, too (my father just served his years during the occupation, not that it matters LOL). You know, we were never a pacifist nation (although the mostly defensive character of the army was proven by the actual history), many of the approaches and strengths are similar to Switzerland which is also armed heavily. Switzerland's strong military - along with the mountains - was a reason why Hitler didn't take Switzerland, ever. We just had somewhat lower mountains, somewhat worse international support etc. in 1938, and we were a somewhat bigger problem for him than Switzerland LOL.
In Czechia, the Protectorate of Nazi Germany, as I hinted, "we" lived a relatively happy peaceful and prosperous life during most of the war, unless you belonged to some 50,000 heroes who were executed in various ways (or among 300,000 Jewish citizens who were eradicated).
Re: The Reference Frame: Nazi occupation of Czechia: 80th anniversary
Cache
Translate Page
The ants get trampled when the elephants fight.
You highlighted the movements of the big role players at the top, but did not talk about the day to day struggle of the general population to feed their families the people of Czechoslovakia faced. This was brought home to me by a Dutch Engineer I worked for. I asked him whether his father was a member of the Dutch underground. He replied, my father had his family to feed and spend all his free time scrounging for food in the countryside, cycling miles and miles just to buy a chicken. And a lot of Dutch died of starvation in WWII. The people of Europe suffered unimaginable trauma during the Nazi occupation. We should be so grateful we did not live through that hell.
SNP fogaskerékszivattyú - Jelenlegi ára: 77 438 Ft
Cache
Translate Page
SNP2NN/014RN01BA P1C7C3NNNN/NNNNN MADE IN SLOVAKIA … szivattyú jobbos
Új, raktárról.
Postai utánvéttel, vagy helyben átvétel.
Cégünk minden esetben ÁFÁ-s számlát ad.
Garancia: 12 hónap rendeltetés szerű használat mellett.



Jelenlegi ára: 77 438 Ft
Az aukció vége: 2019-04-03 09:51

Prediksi Iceland vs Austria 27 JULY 2017
Cache
Translate Page
Prediksi Iceland vs Austria 27 JULY 2017, Prediksi Iceland vs Austria , Prediksi Bola Iceland vs Austria , Prediksi bola jitu Iceland vs Austria , Prediksi Skor Iceland vs Austria dalam ajang pertandingan UEFA Women's Championship , pada tanggal 27 July 2017 , di Sparta – Stadion Het Kasteel ( Rotterdam ) , pukul 01:45 WIB. Pertandingan yang akan berlangsung dalam ajang UEFA Women's Championship yang akan diselenggarakan pada tanggal 27 July 2017 nanti,akan mempertemukan tuan rumah Iceland yang akan melawan team tamu Austria pertandingan ini merupakan pertandingan pertama antara sang tuan rumah Iceland melawan sang tamu Austria yang akan berlangsung di Cluj arena atau markas dari Iceland. Pada beberapa laga pertandingan terakhir dari ke 2 team ini, masing – masing memiliki koleksi yg berbeda,sang tuan rumah yang memiliki 1 kali kemenangan,2 kali kalah dan 2 kali seri selama 5 pertandingan terakhir mereka dan untuk sang tamu Austria mereka memiliki 4 kali kemenangan dan 1 kali kalah selama 5 laga terakhir nya. Pada pertandingan antara Iceland melawan Austria ini akan menjadi ajang pertandingan pertama mereka,karena pada ajang pertandingan – pertandingan sebelumnya ke 2 team ini belum pernah bertemu,pada pertandingan pertama mereka sang tuan rumah yang akan bermain dengan semaksimal mungkin pada laga pertama mereka melawan Austria untuk mendapatkan hasil yg baik, begitupun sang tamu Austria, salah satu team raksasa dari benua amerika ini akan bekerja keras pada pertandingan pertama mereka melawan Iceland, Austria yang pada pertandingan terakhir mereka menaklukan burkina faso ini dengan score 3-0 mereka akan berusaha pada pertandingan nanti untuk menaklukan sang tuan rumah Iceland. Head to head Iceland vs Austria : Belum Pernah Bertemu Hasil lima pertandingan Iceland : 06/04/17 Iceland 2 – 0 Slovakia 12/04/17 Iceland 0 – 4 Netherlands 09/06/17 Iceland 0 – 0 Republic of Ireland 14/06/17 Iceland 0 – 1 Brazil 19/07/17 Iceland 0 – 1 France Hasil lima pertandingan Austria : 08/03/17 Austria 1 – 2 Belgium 11/04/17 Austria 0 – 3 England 14/06/17 Austria 0 – 3 Netherlands 07/07/17 Austria 4 – 2 Denmark 18/07/17 Austria 1 – 0 Switzerland Prediksi susunan pemain Iceland vs Austria : Iceland :Gudbjorg Gunnarsdottir H. Gísladóttir S. Atladottir G. Viggosdottir F. Friðriksdóttir D. Brynjarsdóttir G. Jónsdóttir S. Gunnarsdottir S. Garðarsdóttir I. Sigurðardóttir A. Albertsdóttir Austria :M. Zinsberger C. Wenninger V. Kirchberger S. Puntigam V. Aschauer K. Schiechtl L. Feiersinger L. Makas N. Burger S. Zadrazil N. Billa Bursa taruhan bola asia Handicap Iceland vs Austria : 0 – 0 Bursa taruhan bola over / under : 2 1/4 Prediksi pertandingan Iceland vs Austria : 2 – 1

Grow your indie game with Google Play
Cache
Translate Page
Posted by Patricia Correa, Director, Platforms & Ecosystems Developer Marketing
Google Play empowers game developers of all sizes to engage and delight people everywhere, and build successful businesses too. We are inspired by the passion and creativity we see from the indie games community, and, over the past few years, we've invested in and nurtured indie games developers around the world, helping them express their unique voice and bring ideas to life.
This year, we've put together several initiatives to help the indie community.
Indie Games Showcase
For indie developers who are constantly pushing the boundaries of storytelling, visual excellence, and creativity in mobile we are announcing today the Indie Games Showcase, an international competition for games studios from Europe*, South Korea and Japan. Those of you who meet the eligibility criteria (as outlined below) can enter your game for a chance to win several prizes, including:
A paid trip and accommodation to the final event in your region to showcase your game.
Promotion on the Google Play Store.
Promotion on Android and Google Play marketing channels.
Dedicated consultations with the Google Play team.
Google hardware.
And more...
How to enter the competition
If you're over 18 years old, based in one of the eligible countries, have 30 or less full time employees, and have published a new game on Google Play after 1 January 2018, you can enter your game. If you're planning on publishing a new game soon, you can also enter by submitting a private beta. Submissions close on May 6 2019. Check out all the details in the terms and conditions for each region. Enter now!
Indie Games Accelerator
Last year we launched our first games accelerator for developers in Southeast Asia, India and Pakistan and saw great results. We are happy to announce that we are expanding the format to accept developers from select countries in the Middle East, Africa, and Latin America, with applications for the 2019 cohort opening soon. The Indie Games Accelerator is a 6 month intensive program for top games startups, powered by mentors from the gaming industry as well as Google experts, offering a comprehensive curriculum that covers all aspects of building a great game and company.
Mobile Developer Day at GDC
We will be hosting our annual Developer Day at the Game Developers Conference in San Francisco on Monday, March 18th. Join us for a full day of sessions covering tools and best practices to help build a successful mobile games business. We'll focus on game quality, effective monetization and growth strategies, and how to create, connect, and scale with Google. Sign up to stay up to date or join us via livestream.
Developer Days
We also want to engage with you in person with a series of events. We will be announcing them shortly, so please make sure to sign up to our newsletter to get notified about events and programs for indie developers.
Academy for App Success
Looking for tips on how to use various developer tools in the Play Console? Get free training through our e-learning program, the Academy for App Success. We even have a custom Play Console for game developers course to get a jump start on Google Play.
We look forward to seeing your amazing work and sharing your creativity with other developers, gamers and industry experts around the world. And don't forget to submit your game for a chance to get featured on Indie Corner on Google Play.
* The competition is open to developers from the following European countries: Austria, Belgium, Belarus, Czech Republic, Denmark, Finland, France, Germany, Israel, Italy, Netherlands, Norway, Poland, Romania, Russia, Slovakia, Spain, Sweden, Ukraine, and the United Kingdom (including Northern Ireland).
How useful did you find this blog post?
4 - izbový pekný rodinný dom v obci Vozokany
Cache
Translate Page
Cena: 125.000 EUR
RK Allrisk Slovakia Vám ponúka na predaj pekný, kvalitný 4 - izbový RD v obci Vozokany po rekonštrukcii. Rodinný dom na nachádza na 12,3 árovom pozemku so všetkými IS : elektrika, plyn, voda a kanalizácia. Od roku 2008 postupne prešiel rekonštrukciou a to : - r. 2008 výmena okien a vchodových dverí za plastové so žalúziami a sieťkami - r. 2013 nová strecha z pálenej škridle, rekonštrukcia kúpelní, WC - r. 2016 nové schodisko z dubového dreva Kolaudácia domu bola v r. 2003, Dom je napojený na obecnú vodu a v záhrade mú vlastnú studňu. Vykurovanie je prostredníctvom plynu. Mesačné náklady sú do 150 eur. Dispozičné riešenie RD: PRÍZEMIE - vchod do domu - predsieň - kúpeľňa so sprchovým kútom - WC - kuchyňa so špajzou - priestranná obývacia izba s výstupom na terasu - schodisko POSCHODIE - vstup na povalu s úložným priestorom - 3x izba, vstavané skrine - kúpeľňa s vaňou a WC SUTERÉN - garáž - technická miestnosť - skladovací priestor - hobby priestor - komora EXTERIÉR domu tvorí udržiavaná záhrada plná ovocných stromov a kríkov ( jablone, hrušky, nektarinky, marhuľa, slivka, ringlota, hrozno, ríbezle, egreše). Súčasťou exteriéru je zastrešená terasa, altánok, murovaný gril a jazierko, garáž na elektrické ovládanie. Odporúčam dohodnúť si osobnú obhliadku. Pri kúpe,predaji či prenájme nehnuteľnosti naša RK zabezpečuje klientovi kompletný servis a to : - kompletný právny servis - finančné poradenstvo, vybavenie hypotekárnych a spotrebných úverov, poistenie nehnuteľností - v prípade záujmu aj znalecké ohodnotenie pre potreby banky

The Prestige
Cache
Translate Page
基本资料
片名:
致命魔术
英文片名:
The Prestige
更多片名:
顶尖对决.....台湾译名

死亡魔法

魔高一丈

更多外文片名:

Dokonalý trik.....Czech Republic / Slovakia

Gran truco, El.....Argentina / Venezuela

Prestige, Le.....Canada (French title) / France

A Tökéletes trükk.....Hungary

Grande Truque, O.....Brazil

Lõppvaatus.....Estonia

Prestige.....Sweden

Prestige - Die Meister der Magie.....Germany

Prestij.....Turkey (Turkish title)

Prestiz.....Serbia

Puresutêji.....Japan

Truco final - El prestigio, El.....Spain

导演:
克里斯托弗•诺兰 Christopher Nolan
制片:
克里斯托弗•鲍尔 Chris..[更多]
编剧:
乔纳森•诺兰 Jonat..[更多]
主演:
休•杰克曼 Hugh Jac..[更多]
类型:
剧情,惊悚,犯罪,奇幻,科幻
级别:
地域:
欧美
国家:
美国,英国
片长:
128分钟
发行公司:
华纳兄弟影片公司 [美国]
出品年份:
2006
上映日期:
2006-10-17
精彩对白  Alfred Borden: We were two young men at the start of a great career. Two young men devoted to an illusion. Two young men who never intended to hurt anyone.
  阿尔弗雷德·波登:我们两都是年轻人,要将自己献身于伟大事业的开创,我们是天生的魔术师,但我们不会用自己的天赋去伤害任何人。
  Cutter: Every great magic trick consists of three acts. The first act is called The Pledge: the magician shows you something ordinary, but of course, it probably isn't. The second act is called The Turn. The magician makes his ordinary something do something extraordinary. Now, if you're looking for the secret…you won't find it. That's why there's a third act, called The Prestige. This is the part with the twists and turns, where lives hang in the balance, and you see something shocking you've never seen before.
  卡特:每一项伟大魔术的完成,都与三个过程密不可分:一为"验证",魔术师展示了看似平常、实则已经动过手脚的表演道具;二为"转移",魔术师手中看似普通的事物,瞬间变得与众不同,这个时候,如果你想找魔术背后的秘密……那几乎是不可能的,这也是为什么还会有第三步;三为"蒙蔽",这也是魔术中最关键的环节,是魔术师利用技巧进行掩饰的过程,一旦达成某种平衡,就会产生那种前所未见、让你无比震惊的现象--也就是魔术。
剧情介绍  有的时候,太过快速的变化也会带来至关重要的命运转折:世纪之交的伦敦,娱乐业才刚刚起步,于是,能够化腐朽为神奇的魔术师就成了那个时代最神秘莫测的大众偶像,享受着社会能够给予的最高赞誉,社会地位也高于其他从事表演的人。
  在魔术产生盛行的维多利亚时期,出现了两位极有天赋的年轻魔术师,最为难得的是,他们还是一起出道的同门:罗伯特·安吉尔性格复杂而且历练世故,是一名天生的表演家,他知道如何在舞台上将自己完美地展现给观众。而阿尔弗雷德·波登则与他完全相反,这位天赋极高且非常富有创造力的魔术天才因为不修边幅和天真的个性而显得有点格格不入,更不懂得如何使用华丽的手段去表现他的魔术想法。两个人在一场一场的表演中逐渐建立了自己的威望,将其他魔术师都甩在了身后,最终却变成了这对曾经的同门师兄弟的竞争……
  事情的导火线是波顿在一场表演中间接地意外害死了安吉尔的妻子,后来两个人因为互相嫉妒猜疑,而成了势不两立的对手,他们用勇敢取代了道德、技巧取代了科学、野心取代了友谊,为了战胜对方,以便能够证明自己才是这个时代的第一魔术师,他们寻找各种辅助材料来丰富自己的魔术表演,其中包括刚刚被尼古拉·特斯拉(Nikola Tesla)发明出来的科学奇迹--交流电。事态渐渐不受控制,两个人的忠诚与信仰都受到了最大限度的考验,直到引发了一场谋杀,这场世纪大战才以悲剧收场。幕后制作
   【穿着"魔术"外衣的惊悚故事】
  影片改编自克里斯多弗·皮瑞斯特(Christopher Priest)的同名小说,一开始,迈克尔·凯恩饰演的卡特(魔术师背后帮助其完善表演的导师)就缓缓地道出了完成魔术需要的三个步骤:"验证"、"转移"和"蒙蔽"……而导演克里斯托弗·诺兰在制作《致命魔术》时,也引用了相同的三个原则,以此来维系故事中两位主角罗伯特·安吉尔和阿尔弗雷德·波登之间复杂且矛盾、充满想象力的奇妙联系。首先,这是一部内容错综复杂的惊悚片,不过,却是建立在充满神秘与未知基础上,这里"魔术"无所不在,几乎渗入到每一个镜头之中。魔术表演的奇妙之处就在于表相与事实的强烈反差,除了必要的情感驱使,影片大部分时候讲述的都是两个控制欲极强的男人,因为地位上的对立所引发的激烈争执。
  不用说,克里斯托弗·诺兰早就已经证明了他在电影方面创造力极强的天赋,他的作品以制造神秘感和茫然感见长,是那种独立电影业和好莱坞主流通吃的全能导演。不过,如果你梳理一下电影历史,就会发生大多数电影人都在竭力避免在自己的作品中提到与魔术有关的一切,因为他们认为,观众会有一种先入为主的观念:在电影做假简直太容易了,就算里面真的是魔术,别人也不会这么认为……然而原著小说没了这层"魔术"的外衣,吸引力自然也会随之消失。如此高难度的改编素材,反而引起了诺兰"征服"的的欲望,因为他在魔术师与电影人之间找到了一个共同点:他们都必须想尽办法"糊弄"观众,用转移注意力的方式,去"愚弄"别人,虽然明知道自己被"骗",对于一场精彩的表演,恐怕你是不会吝啬自己的喝彩声吧?《致命魔术》将电影与魔术完美地结合在一起,当它们共同出现在观众的面前时,会不会得到双倍的效果呢?
   【魔术与电影的双向选择】
  电影与魔术不分家?即使是今时今日,这也是一种标新立异的观念。克里斯托弗·诺兰将自己对于原著小说的想法告诉给弟弟乔纳森·诺兰,希望他可以根据原著小说写出剧本的初稿……这并不是一个简单的工作,除去故事本身的复杂性,小说里面还有一部分是由带有忏悔情绪的日记组成的--将这一部分有效地融入到剧本中,就成了乔纳森·诺兰所面对的最大难题,他必须要让魔术为影片服务的同时,还要让影片看起来更像是一场盛大的魔术表演。
  乔纳森·诺兰花了整整18个月的时间,才下定决心对小说的内容进行了取舍,然后将素材整合,着手剧本。最终,他采用了魔术的"验证"、"转移"和"蒙蔽"作为影片的三个组成部分,这三点正好道出了人们对于魔术如此着迷的关键:谁愿意单纯地生活在这一个烦闷的世界里?我们喜欢时常为生活找点想象、来点刺激,而"魔术"能达成你的一切愿望,即使你事先知道这一切都不是真的,却也心甘情愿地被骗。
  在深入调查魔术师的历史的过程中,诺兰兄弟挖掘出这个伟大的文化遗产召如今为什么会沦为拉斯维加斯赌徒的小把戏……他们以为,现代生活中有许多不叫"魔术"的魔术,例如电视、电脑游戏和电影,你可以突然从画面中消失--就像维多利亚时期的魔术表演一样。而诺兰兄弟也通过影片探索了许多无法想象的领域,包括选择的两位主角克里斯蒂安·贝尔和休·杰克曼,让他们不断从正派变成反派,最终又变回到正派,就像是一枚硬币的正反面,一对不可分割的连体娃娃。
扩展阅读:

1.《致命魔术》在线高清观看:http://www.qdgqtv.cn/movieExplicit.aspx?ID=4245
2.魔术教学:http://www.mind98.cn
One in six Czech 30-somethings likely to remain childless
Cache
Translate Page
The number of childless women in the Czech Republic continues to increase. While in the 1970s and 80s, only five to seven percent of women living in then communist Czechoslovakia didn't have children, the Czech Statistics Office projects that every sixth woman who is now in her thirties will remain childless.

market resaerch
Cache
Translate Page
Hello, we are the part of Finnish company based in Poland which aimed at sales diet supplements via telemarketing. We are looking for partners in Slovakia and Czech Republic , as we plan to start our business in this country... (Budget: $250 - $750 USD, Jobs: Internet Marketing, Leads, Sales, Telemarketing, Voice Talent)

market resaerch
Cache
Translate Page
Hello, we are the part of Finnish company based in Poland which aimed at sales diet supplements via telemarketing. We are looking for partners in Slovakia and Czech Republic , as we plan to start our business in this country... (Budget: $250 - $750 USD, Jobs: Internet Marketing, Leads, Sales, Telemarketing, Voice Talent)

This map shows all the countries to ban the Boeing 737 Max 8, and where airlines have grounded their fleets, after Ethiopian Airlines crash that killed 157
Cache
Translate Page
A growing number of countries are banning the Boeing 737 Max 8 from their airspaces and airlines are grounding their planes.
The model has been involved in two fatal crashes in five months, the most recent over Ethiopia.
The US has not banned the plane. Many other countries have.
This map shows all the countries that have banned the Boeing 737 Max 8, and where airlines have taken their own action.
The mass grounding comes after the plane model was involved in two fatal crashes within five months. The latest, over Ethiopia, killed 157 people on Sunday.
The countries shown above in red are those where government agencies have banned the plane from its airports, and, in some cases, from its airspace altogether.
Orange countries are those where at least one of its airlines has decided to ground the planes voluntarily.
Read more: Germany, the UK, China, and other countries have grounded the Boeing 737 Max 8 after its 2 deadly crashes — here's who's taken action so far
Many other countries around the world do not have any Boeing 737 Max 8 aircrafts in its fleets or that fly into the country, including Kenya, which had the largest number of victims in the Ethiopian Airlines crash.
Here are the red countries, which have enforced some kind of ban:
China
Hong Kong
India
Indonesia
Kuwait
Bermuda
Malaysia
Mongolia
Oman
Egypt
Singapore
Mongolia
South Korea
United Arab Emirates
Vietnam
Australia
Fiji
New Zealand
And the European Union, which is made up of:
Austria

Belgium

Bulgaria

Croatia

Cyprus

Czechia

Denmark

Estonia

Finland

France

Germany

Greece

Hungary

Ireland

Italy

Latvia

Lithuania

Luxembourg

Malta

Netherlands

Poland

Portugal

Romania

Slovakia

Slovenia

Spain

Sweden

United Kingdom
These countries have airlines that grounded the plane model:
Mexico -

AeroMexico

Cayman Islands -

Cayman Airways

Ethiopia - Ethiopian Airlines
Norway - Norwegian Air
South Africa - Comair
Morocco - Royal Air Maroc
Russia - S7
Argentina -

Aerolineas

Argentinas
Iceland - Icelandair
Brazil - Gol
Canada - Sunwing
Join the conversation about this story »
NOW WATCH: Puerto Rico was named the No. 1 place to travel this year. Here are 9 of the best ways to see the island
Пятничные настроения
Cache
Translate Page
Каждую пятницу к вечеру хочется немного расслабиться, прийти в себя. А мир велик, и вариантов много. Давайте посмотрим на некоторые из них

Брусничная настойка, красиво смотрится, тяжеловато пьется, как и все литовские настойки
Никшичко пиво, неплохое, но не более. Но и выбора в Черногории нет. Или его, или вино.
Хофбройхаус. Второе по моей иерархии мюнхенское баварское. Первое — Koenig Ludwig. На последнее место ставлю Spaten, Paulaner — второе с конца. А так баварских сортов — много-много...
Мурауэр, мягкое, сладковатое, как и любое мне известное массовое австрийское пиво
Радегаст, хорошее чешское пиво, мягкое, годится и дамам
Гамбринус, так себе, самое дешевое в Праге, но с если плотностью 13 — очень даже ничего, но это видели всего один раз.
Куншперский Заец, великолепное мужское пиво
Матушка, малиновая
Будвайзер — настоящий, чешский, а не американская моча.
Пернштейн, портер, великолепен. Нарветесь случайно — не откажите себе в радости. Но не более одной кружки — иначе похмелье будет тяжелым )
Бернард, если в правильной пивнице, то будет несколько версий, от совсем слабого до прекрасного с плотностью 14, и есть темное.
Маэстро — единственное оставшееся из нам известных пиво, которое сначала при наливе дает полный стакан бурлящей живой пены, которая потом полностью переходит в полный стакан пива. ВКУСНОЕ!
Топвар, словацкое, обычное, есть и темное. Его стоит брать, если нет ничего другого. Вообще лично мне все словацкие сорта не особо нравятся.
Темное пиво из бутылки в весьма дорогом кафе в Вене, заурядное, названия не помню.

Далее все литовское.
Балтас, пшеничное нефильтрованное —очень недурное, могло тягаться с немецкими, когда появилось.
Хорн, вроде его уже не варят, отличное пиво.
Утенос, тоже вроде не варят уже.
ШвитурИс, неплохое, но не более того. Но приятнее, чем сладковатый Губерниос. Вообще на моих глазах практически умерли все аутентичнуе сорта великолепного в первооснове литовского пива. Глобализация, так ее...
Сидели с женой, свечка радовала
Игровые автоматы по-чешски и словацки — завершаю ими пятничное настроение )
Автор: Filberd

Debate: Who will be Slovakia's next president?
Cache
Translate Page
Thirteen candidates are running for office in the presidential elections in Slovakia. Polls put lawyer Zuzana Čaputová of the Progressive Slovakia party and the independent EU commissioner Maroš Šefčovič, from ex-prime minister Robert Fico's ruling party, in the lead. Commentators take a closer look at the candidates ahead of the vote on Saturday.

Commenti su Biathlon, Lisa Vittozzi mette le mani sulla Coppa del Mondo! Strappo quasi decisivo su Olsbu e Kuzmina, è duello azzurro con Wierer! di riax
Cache
Translate Page
Oggi è andata benissimo, sia per le prestazioni delle nostre 2 ( e straripeto DUE), che per la giornata infelice delle avversarie dirette ( BEN TRE!). Ma come ha titolato giustamente un precedente articolo pubblicato qui,,..." non bisogna sperare sempre negli errori delle avversarie". Perchè quello che è successo a loro oggi, potrebbe succedere a noi domani, ( come è capitato nella gara precedente). Quindi vediamo di essere più realisti del re. Staffette a parte, che non considero perché non abbiamo nessuna chance con gli zaini in spalla, in ogni caso priviligerei assolutamente le possibilità della conquista di un titolo MAI RAGGIUNTO DAL NOSTRO PAESE!, le cose stanno così: - per le donne ci sono ancora 2 Mass Start, 1 Sprinrt, 1 Pursuit 1) CLASSIFICA GENERALE CONSIDERANDO GLI SCARTI 1 VITTOZZI Lisa Italy ITALY 790 2 WIERER Dorothea Italy ITALY 756 3 KUZMINA Anastasiya Slovakia SLOVAKIA 713 4 ROEISELAND Marte Olsbu Norway NORWAY 706 ... buone chance per entrambe le nostre e che vinca la migliore ( delle nostre ovviamente :) :) ) 2) CLASSIFICA  COPPA DEL MONDO – SPRINT 1 KUZMINA Anastasiya Slovakia SLOVAKIA 311 2 VITTOZZI Lisa Italy ITALY 309 3 WIERER Dorothea Italy ITALY 300 4 ROEISELAND Marte Olsbu Norway NORWAY 288 5 MAKARAINEN Kaisa Finland FINLAND 271 … basta un pochino di fortuna e potremmo arraffare anche questa ( magari con doppietta) 3) CLASSIFICA GENERALE COPPA DEL MONDO – MASS START 1 FIALKOVA Paulina Slovakia SLOVAKIA 127 2 OEBERG Hanna Sweden SWEDEN 117 3 KUZMINA Anastasiya Slovakia SLOVAKIA 108 4 WIERER Dorothea Italy ITALY 105 5 HINZ Vanessa Germany GERMANY 104 6 BRORSSON Mona Sweden SWEDEN 103 7 TANDREVOLD Ingrid Landmark Norway NORWAY 102 8 KRYUKO Iryna Belarus BELARUS 100 .. qui è più complicato, sulla carta,...ma non si sa mai :) IO, quindi salvaguardei la condizione delle nostre a priori,..come? - tutte le gare individuali vanno fatte in ottica Classifica Generale, dove potrtemmo fare doppietta - staffette, schiererei le scarse nelle miste e diserterei quelle femminili ( in tutto o in parte) Quando ci capiterà ancora? Non si sa. Intanto prendiamo l' opportunità. Lo Staff potrà fregiarsi di risultati prestigiosi COMPLESSIVI del movimento. Ci vuole coraggio nel decidere e @@ per perseguirlo, sicuramente...però...

Save the date for annual Slovakia dinner at Prince of Peace Parish
Cache
Translate Page
Save the date and mark your calendar to experience a bit of Slovakia at Eastertime on Pittsburgh's South Side. On Saturday, April 13, 2019, Prince of Peace Parish will host the 29th Annual Slovak Mass and Easter Customs Breakfast. The celebration of Slovak religious culture begins at St. Adalbert Church, South 15th Street, with the recitation of the Holy Rosary at 10:45 a.m., followed by Mass...

EUslot Exclusive Sign up Bonus
Cache
Translate Page
EUslot - Exclusive Sign up Bonus
New players only - NO US!
Amount: 125% up to 100 EUR + 100 Free Spins on 'The Golden Owl of Athena'
How to claim the bonus: Players need to sign up from our LINK and enter the bonus code before making deposit. The bonus will be credited automatically.
Bonus code: LCB125
WR: 50x
Minimum deposit: 20 EUR
Max cashout: No max cashout
Restricted games: 300 Shields, Adventure Palace, Aliens, Avalon, Avalon II, Beautiful Bones, Big Bang, Bloodsuckers, Book of Dead, Castle Builder, Castle Builder II, Champion of the Track, Cool Buck, Dead or Alive, Devil's Delight, Dr. Jekyll & Mr. Hyde, Dragon Ship, Eggomatic, Forsaken Kingdom, Gems Odyssey, Gems Odyssey 92, Golden Legend, Guns N' Roses, Happy Halloween, High Society, Holiday Season, Hot Ink, Hugo 2, Immortal Romance, Jack Hammer, Jack Hammer 2, Jackpot 6000, Jimi Hendrix, Kings of Chicago, Loaded, Lucky Angler, Medusa, Medusa II, Mega Joker, Moon Princess, Multifruit 81, Ninja, Ozwin's Jackpots, Peek-a-Boo, Pimped, Pinocchio, Playboy, Pocket Dice, Queen of Gold, Ragnarok, Reactoonz, Riches of RA, Robin Hood: Shifting Riches, Royal Masquerade, Scarab Treasure, Scrooge, Sea Hunter, Secret of the Stones, Simsalabim, Spectacular Wheel of Wealth, Stardust, Super Nudge 6000, Terminator 2, The Dark Knight, The Dark Knight Rises, The Reel Steal, The Wish Master, Thunderstruck, Thunderstruck II, Tomb Raider, Tomb Raider Secret of the Sword, Tower Quest, Untamed Bengal Tiger, Untamed Crowned Eagle, Untamed Giant, Panda, Untamed Wolf Pack, Vikings Go Berzerk, Wheel of Wealth, Wheel of Wealth, Special Edition, Who SpunIt Plus, Zombies, All Jackpot slots
Cashable bonus: Yes
Available on mobile: Yes
Exclusive promo expires: 31st December 2019
Restricted countries from the bonus: Sweden
Restricted countries at the casino: Anguilla, Australia, Belgium, Czech Republic, Estonia, France, French Guiana, French Polynesia, Guadeloupe, Italy, Lithuania, Martinique, Mayotte, New Caledonia, Reunion, Slovakia, Spain, Turkey, United Kingdom, United States, United States Minor Outlying Islands, Wallis And Futuna
New players only. T&Cs apply. 18+
Babywearing through the ages
Cache
Translate Page
David and I went to the local Farmer's Market on Saturday, and as usual he was sitting pretty in the BabyHawk on my back. If you ever want to see babywearing in action, go to a farmer's market - I counted over a dozen other worn babies.

A random woman in line commented "Those things are all the rage". An old (80+) lady with a strong accent replied, "Eeet was da rage when I lived in Moscow too!" She went on to tell me about how she always wore her babies, and how it helped to keep them warm during the long Russian winters.

Babywearing's not trendy, it's normal. It's practical. It's beautiful! Below is a collection of beautiful babywearing pictures from around the world and through the ages, from a friend's presentation to her high school Spanish class. Enjoy!



Not sure where, but nice Mei Tai!
South Africa
Ancient Egypt
Bolivia
Bolivia
Bosnia
Brazil
Brazil
Burma
China
Congo (Way to get some work done, mama!)
Czech Republic - love the basket!
Czech Republic
Netherlands
Egypt
Eskimo
French Daddy on a bike (not recommended lol)
Ghana
Guatemala
Guatemala
More Guatemala! Beautiful pattern
Inuit - such a beautiful photo
Japan
Mary and Jesus
Dark ages? I think not!
Mexico, rockin the Rebozo Superman toss!
Morocco - babies wearing babies
Poland
Roma (Gypsy Mama anyone?)
Slovakia - what a happy baby.
Southern USA
Modern Day Texas
Wales
Namibia
Re: The Reference Frame: Nazi occupation of Czechia: 80th anniversary
Cache
Translate Page
LOL, Jolly, in 1929, Czechoslovakia was about this high, no longer so in 1939, not even 1938. Some top 20 at that time. Lots of countries across the world just grew more quickly in the 1930s. (The small rank of 1929 is partly due to fact that most of non-Europe belonged to a few imperial powers where it was counted. So one still had the British Empire which was obviously bigger than Czechoslovakia in all respects, a few more like that, and then you could already have - much smaller but still mostly competition-free - Czechoslovakia. Czechoslovakia just needed to trump all the other medium-size European countries, like Austria, Hungary, Denmark, ... and it did.)
Again, I agree with you it would be foolish to resist Germany. It was better for us to relax, collaborate for 6 years, let other nations sacrifice tens of millions of men because it was really the fucking other nations' fault that it had gotten this far, and wait to become winners in 1945. ;-)
When Czechoslovakia was in top 20 by GDP, it was still a different league than today when Czechia is 45th by PPP GDP and Czecho+Slovakia would be 35th if united:
https://en.wikipedia.org/wi...
That's still much better than at the end of communism when Czechoslovakia was about 75th world's country by the GDP! I think some people underestimate how much communism crippled our economy and not just economy - from 7th to 75th.
Cache
Translate Page
Dozens of Countries Mourn Those Killed in Ethiopian Airlines Plane Crash
SUNDAY MARCH 10 2019
Kenya Daily Nation
Family and friends in Nairobi mourn their loved ones who were involved in a plane crash in Ethiopia. PHOTO | SILA KIPLAGAT | NATION MEDIA GROUP
In Summary
The crash, which occurred shortly after the plane departed for Nairobi, Kenya, killed at least 150 people.
The dead included at least 32 Kenyans; 18 Canadians; nine Ethiopians; eight each from the United States, China and Italy; and seven each from France and Britain, the airline said.
World leaders and citizens from more than 30 countries mourned the loss of those aboard an Ethiopian Airlines flight that crashed on Sunday flying out of Addis Ababa, the Ethiopian capital.
The crash, which occurred shortly after the plane departed for Nairobi, Kenya, killed at least 150 people. The dead included at least 32 Kenyans; 18 Canadians; nine Ethiopians; eight each from the United States, China and Italy; and seven each from France and Britain, the airline said.
DISRAUGHT
At the Jomo Kenyatta International Airport in Nairobi, distraught family members and friends made their way to an emergency centre set up by the authorities at a nearby hotel.
Condolences poured in from around the world as details about those aboard gradually came to light.
The executive director of the World Food Program, a United Nations organization, said in a tweet that staff members from the group were among the dead. Aid workers from at least one other United Nations agency, Catholic Relief Services and other organizations were also aboard the plane.
A chief executive who oversaw the Tamarind Group, a company that operates restaurants and hospitality establishments in Kenya, was also among those killed, according to a Facebook post by the Tamarind Tree Hotel. The hotel announced the death of the chief executive, Jonathan Seex, with "immense shock and grief."
Chinese news websites said that the eight Chinese killed included tourists and businesspeople.
VICTIMS LIST
One was Zhou Yuan, a worker for the China Electronics Technology Group Corporation, which sells electronics, communications and security technology for civilian and military needs, The Beijing News reported, citing an official for the corporation.
A Nairobi-based staff member with the United Nations Environment Program and an employee of Aviation Industry Corporation of China were also among the dead, according to a list of victims provided by the Chinese embassy in Kenya, The Global Times reported.
The Russian Embassy confirmed the death of three Russian citizens: Yekaterina Polyakova, Aleksandr Polyakov and Sergei Vyalikov.
Anton Hrnko, a member of the Slovakian parliament, said on Facebook that his wife, Blanka; his son Martin; and his daughter Michala died in the crash.
United Nations officials were trying to confirm whether some of the passengers were heading to Nairobi for the United Nations Environment Assembly, described as the world's highest-level decision-making body on the environment. The event, scheduled to start on Monday, convenes representatives from United Nations member states to solve environmental problems.
Cache
Translate Page
Government Officials, Doctors Among Ethiopian Crash Victims
The crash of an Ethiopian Airlines jetliner shortly after takeoff from Addis Ababa shattered families and communities
In this image taken from video, rescuers search through wreckage at the scene of an Ethiopian Airlines flight that crashed shortly after takeoff at Hejere near Bishoftu, or Debre Zeit, some 50 kilometers (31 miles) south of Addis Ababa, in Ethiopia Sunday, March 10, 2019. The Ethiopian Airlines flight crashed shortly after takeoff from Ethiopia's capital on Sunday morning, killing all 157 on board, authorities said, as grieving families rushed to airports in Addis Ababa and the destination, Nairobi. (AP Photo/Yidnek Kirubel)
Associated Press
ADDIS ABABA, Ethiopia
Three Austrian physicians. The co-founder of an international aid organization. A career ambassador. The wife and children of a Slovak legislator. A Nigerian-born Canadian college professor, author and satirist. They were all among the 157 people from 35 countries who died Sunday morning when an Ethiopian Airlines Boeing 737 MAX 8 jetliner crashed shortly after takeoff from Addis Ababa en route to Nairobi, Kenya. Here are some of their stories.
———
Kenya: 32 victims
— Hussein Swaleh, the former secretary general of the Football Kenya Federation, was named as being among the dead by Sofapaka Football Club.
He was due to return home on the flight after working as the match commissioner in an African Champions League game in Egypt on Friday.
— Cedric Asiavugwa, a law student at Georgetown University in Washington, D.C., was on his way to Nairobi after the death of his fiancee's mother, the university said in a statement.
Asiavugwa, who was in his third year at the law school, was born and raised in Mombasa, Kenya. Before he came to Georgetown, he worked with groups helping refugees in Zimbabwe, Kenya, Uganda and Tanzania, the university said.
At Georgetown, Asiavugwa studied international business and economic law.
The university said Asiavugwa's family and friends "remembered him as a kind, compassionate and gentle soul, known for his beautifully warm and infectious smile."
———
Canada: 18 victims
—Pius Adesanmi, a Nigerian professor with Carleton University in Ottawa, Canada, was on his way to a meeting of the African Union's Economic, Social and Cultural Council in Nairobi, John O. Oba, Nigeria's representative to the panel, told The Associated Press.
The author of "Naija No Dey Carry Last," a collection of satirical essays, Adesanmi had degrees from Ilorin and Ibadan universities in Nigeria, and the University of British Columbia. He was director of Carleton's Institute of African Studies, according to the university's website. He was also a former assistant professor of comparative literature at Pennsylvania State University.
"Pius was a towering figure in African and post-colonial scholarship and his sudden loss is a tragedy," said Benoit-Antoine Bacon, Carleton's president and vice chancellor.
Adesanmi was the winner of the inaugural Penguin Prize for African non-fiction writing in 2010.
Mitchell Dick, a Carleton student who is finishing up a communications honors degree, said he took a first- and second-year African literature course with Adesanmi.
Adesanmi was "extremely nice and approachable," and stood out for his passion for the subject matter, Dick said.
—Mohamed Hassan Ali confirmed that he had lost his sister and niece.
Ali said his sister, Amina Ibrahim Odowaa, and her five-year-old daughter, Safiya, were on board the jet that went down six minutes after it took off from the Addis Ababa airport on the way to Nairobi, Kenya.
"(She was) a very nice person, very outgoing, very friendly. Had a lot of friends," he said of his sister, who lived in Edmonton and was travelling to Kenya to visit with relatives.
Amina Ibrahim Odowaa and her daughter Sofia Faisal Abdulkadir
The 33-year-old Edmonton woman and her five year-old daughter were travelling to Kenya to visit with relatives.
A family friend said Odowaa has lived in Edmonton since 2006.
— Derick Lwugi, an accountant with the City of Calgary, was also among the victims, his wife, Gladys Kivia, said. He leaves behind three children, aged 17, 19 and 20, Kivia said.
The couple had been in Calgary for 12 years, and Lwugi had been headed to Kenya to visit both of their parents.
———
Ethiopia: 9 victims
— The aid group Save the Children said an Ethiopian colleague died in the crash.
Tamirat Mulu Demessie had been a child protection in emergencies technical adviser and "worked tirelessly to ensure that vulnerable children are safe during humanitarian crises," the group said in a statement.
———
China: 8 victims
———
Italy: 8 victims
—Paolo Dieci, one of the founders of the International Committee for the Development of Peoples, was among the dead, the group said on its website.
"The world of international cooperation has lost one of its most brilliant advocates and Italian civil society has lost a precious point of reference," wrote the group, which partners with UNICEF in northern Africa.
UNICEF Italia sent a tweet of condolences over Dieci's death, noting that CISP, the group's Italian acronym, was a partner in Kenya, Libya and Algeria.
—Sebastiano Tusa, the Sicilian regional assessor to the Italian Culture Ministry, was en route to Nairobi when the plane crashed, according to Sicilian regional President Nello Musemeci. In a statement reported by the ANSA news agency, Musemeci said he received confirmation from the foreign ministry, which confirmed the news to The Associated Press.
In a tweet, Italian Premier Giuseppe Conte said it was a day of pain for everyone. He said: "We are united with the relatives of the victims and offer them our heartfelt thoughts."
Tusa was also a noted underwater archaeologist.
—The World Food Program confirmed that two of the Italian victims worked for the Rome-based U.N. agency.
A WFP spokeswoman identified the victims as Virginia Chimenti and Maria Pilar Buzzetti.
—Three other Italians worked for the Bergamo-based humanitarian agency, Africa Tremila: Carlo Spini, his wife, Gabriella Viggiani and the treasurer, Matteo Ravasio.
———
United States: 8 victims
———
France: 7 victims
—A group representing members of the African diaspora in Europe is mourning the loss of its co-chairperson and "foremost brother," Karim Saafi.
A French Tunisian, Saafi, 38, was on an official mission representing the African Diaspora Youth Forum in Europe, the group announced on its Facebook page.
"Karim's smile, his charming and generous personality, eternal positivity, and his noble contribution to Youth employment, diaspora engagement and Africa's socio-economic development will never be forgotten," the post read. "Brother Karim, we'll keep you in our prayers."
Saafi left behind a fiancée.
———
UK: 7 victims
— Joanna Toole, a 36-year-old from Exmouth, Devon, was heading to Nairobi to attend the United Nations Environment Assembly when she was killed.
Father Adrian described her as a "very soft and loving" woman whose "work was not a job — it was her vocation".
"Everybody was very proud of her and the work she did. We're still in a state of shock. Joanna was genuinely one of those people who you never heard a bad word about," he told the DevonLive website.
He also said she used to keep homing pigeons and pet rats and travelled to the remote Faroe Islands to prevent whaling.
Manuel Barange, the director of Food and Agriculture Organization of the United Nations fisheries and aquaculture department, tweeted saying he was "profoundly sad and lost for words" over the death of the "wonderful human being".
— Joseph Waithaka, a 55-year-old who lived in Hull for a decade before moving back to his native Kenya, also died in the crash, his son told the Hull Daily Mail.
Ben Kuria, who lives in London, said his father had worked for the Probation Service, adding: "He helped so many people in Hull who had found themselves on the wrong side of the law."
Waithaka had dual Kenyan and British citizenship, the BBC reported.
———
Egypt: 6 victims
———
Germany: 5 victims
———
India: 4 victims
———
Slovakia: 4 victims
—A lawmaker of Slovak Parliament said his wife, daughter and son were killed in the crash. Anton Hrnko, a legislator for the ultra-nationalist Slovak National Party, said he was "in deep grief" over the deaths of his wife, Blanka, son, Martin, and daughter, Michala. Their ages were not immediately available.
Martin Hrnko was working for the Bubo travel agency. The agency said he was traveling for his vacation in Kenya.
President Andrej Kiska offered his condolences to Hrnko.
———
Austria: 3 victims
—Austrian Foreign Ministry spokesman Peter Guschelbauer confirmed that three Austrian doctors in their early 30s were on board the flight. The men were on their way to Zanzibar, he said, but he could not confirm the purpose of their trip.
———
Russia: 3 victims
—The Russian Embassy in Ethiopia said that airline authorities had identified its deceased nationals as Yekaterina Polyakova, Alexander Polyakov and Sergei Vyalikov.
News reports identify the first two as husband and wife. State news agency RIA-Novosibirsk cites a consular official in Nairobi as saying all three were tourists.
———
Sweden: 3 victims
— Hospitality company Tamarind Group announced "with immense shock and grief" that its chief executive Jonathan Seex was among the fatalities.
———
Israel: 2 victims
———
Morocco: 2 victims
———
Poland: 2 victims
———
Spain: 2 victims
———
Belgium: 1 victim
———
Djibouti: 1 victim
———
Indonesia: 1 victim
———
Ireland: 1 victim
— Irishman Michael Ryan was among the seven dead from the United Nations' World Food Programme, a humanitarian organization distributing billions of rations every year to those in need.
The Rome-based aid worker and engineer known as Mick was formerly from Lahinch in County Clare in Ireland's west and was believed to be married with two children.
His projects have included creating safe ground for Rohingya refugees in Bangladesh and assessing the damage to rural roads in Nepal that were blocked by landslides.
Irish premier Leo Varadkar said: "Michael was doing life-changing work in Africa with the World Food Programme."
———
Mozambique: 1 victim
———
Nepal: 1 victim
———
Nigeria: 1 victim
—The Nigerian Ministry of Foreign Affairs said it received the news of retired Ambassador Abiodun Oluremi Bashu's death "with great shock and prayed that the Almighty God grant his family and the nation, the fortitude to bear the irreparable loss."
Bashu was born in Ibadan in 1951 and joined the Nigerian Foreign Service in 1976. He had served in different capacities both at Headquarters and Foreign Missions such as Vienna, Austria, Abidjan, Cote d'Ivoire and Tehran, Iran. He also served as secretary to the Conference of Parties of the United Nations Framework Convention on Climate Change.
At the time of his death, Bashu was on contract with the United Nations Economic Commission of Africa.
———
Norway: 1 victim
—The Red Cross of Norway confirmed that Karoline Aadland, a finance officer, was among those on the flight.
Aadland, 28, was originally from Bergen, Norway. The Red Cross said she was traveling to Nairobi for a meeting.
Aadland's Linkedin page says she had done humanitarian and environmental work. The page says her work and studies had taken her to France, Kenya, South Africa and Malawi.
"People who know me describe me as a resourceful, dedicated and kindhearted person," she wrote on Linkedin.
The Red Cross says in a news release that it "offers support to the closest family, and to employees who want it," the organization said in a news release.
———
Rwanda: 1 victim
———
Saudi Arabia: 1 victim
———
Serbia: 1 victim
Serbia's foreign ministry confirmed that one of its nationals was aboard the plane. The ministry gave no further details, but local media identified the man as 54-year-old Djordje Vdovic.
The Vecernje Novosti daily reported that he worked at the World Food Program.
———
Somalia: 1 victim
———
Sudan: 1 victim
———
Togo: 1 victim
———
Uganda: 1 victim
———
Yemen: 1 victim
———
U.N. passport: 1 victim
———
Handicap Accessible TV Remote DIY Project
Cache
Translate Page
Background
Something Personal. A little over a year and a half ago, my family suffered an unexpected accident. My father-in-law was struck by a sliding glass door, fell, and did irreperable damage to his spinal chord. What followed were months of surgery, waiting, coping, rehabilitation, and adjustment. Amazing that in one unexpected moment, someone with full mobility and use of limbs can lose all of that. What he regained was jus a little movement, just some elbow, neck, and bicept, but nothing fine motor skilled in the hands, and nothing in the lower body.
Another unfortunate side effect of the 3 months of hospitalization is that he developed a deep bedsore, which now required he be in bed (ironically) to relieve the pressure as much as possible while being turned frequently. So, he watches a lot of TV, but he can't change the channels himself, the remote buttons are way too small, and even the "big" universal remotes had bottons that were too small.
Introducing, the Handicap Accessible TV Remote.
What this is is essentially the factory DirectTV remote stuffed inside a radio shack project box, with Sparkfun 4-direction arcade stick and large push buttion directly soldered to the board. I ended up cutting down part of the spring from the button to make it even softer to push.
It was mounted to a Monfrotto articulating camera arm with the additional Monfrotto clamp that connects it to the rail on the side of the bed.
Lastly, after realizing that the box would sit off to the side and the infrared sensor would be blocked, I cut the infrared LEDs and relocated them to an old DSL noise filter (plucked off all the old components) adding a telephone connector to the box and running a wire under the bed. As the remote was likely to be moved often for his care, easy and well known connectors were an obvious choice.
The great thing about this setup is that by just mapping the UP / DOWN / LEFT / RIGHT and SELECT button, DirectTV menus can easily be manuvered.
For instance, throw the stick UP and DirectTV shows you this nice programmable favorites menu which means the top 9 channels are just 2-3 movements + a click away.
The regular channel listing can be seen by throwing the stick down and then holding it up or down to scroll through the hundreds of channels. This was a bit challenging at first, but eventually he got the hang of it.
One later modification was to unscrew and replace the red plastic top of the arcade with a universal leather shift knob. This was easier to grasp and since his grip was impaired, the leather's grip allowed for an easier and more accurate usage. This one is from ModifyStreet and has some nice red stitching and it came with 3 adapter sizes, one of which fit perfectly and snug over the Sparkfun 4-way switch.
I hope that this happens to no one you know or love. But if it does I hope that this post inspires you to give them something as seemingly small as regaining the ability to change the channel, it's a huge gift. More photos of the build on this flickr page.
Tools
* A good soldering iron. Very hot, with a tiny tip. I found the small curved tip worked best. Also, some solder and liquid / brush on resin.
* A drill and various sized bits.
* Random sized screws, nuts, and spacers to bolt everything to / inside the project enclosure.
* A glue gun
* Screwdrivers
* A multimeter / circuit tester (optional but useful to test your connections and make sure that little trace on the remote printed circuit board goes where you think it does)
Further Assembly Tips
Soldering wires directly on to a printed circuit board is very delicate. Here's how it's done:
1) Find a nice trace (little lines running around the board that are actually metal underneath), scrape away the plastic or the surfacing for a button with a sharp X-acto knife
2) Prep that area with a little bit of Resin
3) Use a very hot, very fine soldering iron tip, and tin the trace (attach a small amount of solder)
4) Use small copper wire from CAT5 cable and tin that as well, then attach carefully
5) With the wire connected, brush on some Krazy glue. When dry you can pull and it should be solid and resist a small tug.
Weight / size / position:
* As nice as that stand is, the single clamp point is going to slide. Try to make the remote as light as possible, and if possible have it rest on top of the bed or another surface.
* Evaluate how often it will probably be moved around and whether or not it might end up clamped to something else like a wheelchair or armchair.
* Keep in mind that the farther up / out, the more difficult to reach. I kept this box very tight and close to the arm.
Functionality
* I first tested which buttons did what. Luckily the DirectTV menus was triggered by the arrow keys to open. Had that not been the case I was prepared to add another button on the side which would have been the "Menu" button. Test using the TV or appliance with just the buttons you provide.
* The obvious question arrises what about: Power / Volume / Mute, etc. Well, that would make the it a lot more complicated. 95% of the need is navigating the channels. The TV really never turns off, and if someone wants to talk he could just ask them to turn the volume down.
* I didn't do a good job with battery placement as it required the back panel removed. It should be more accessible.
Slovakia's ice church draws visitors closer to heavens
Cache
Translate Page
A young nun breathes deeply as she peers up at a statue of an angel bathed in softly coloured light streaming through a church, and as she exhales, you can see her breath. Instead of wood or bricks and mortar, this chilly house of worship perched among the snowy peaks of Slovakia's High Tatra Mountains has been built from massive crystal-clear blocks of ice. At 1,285 metres above sea level, the ice replica of Saint Peter's Basilica in Rome is higher than any of Slovakia's 4,158 churches, more than half of them Roman Catholic. Although it has not been consecrated, another visitor, Zlatica Janakova from southern Slovakia, says it feels like a real church. "It's so good for your soul; it provides you with tranquillity," she whispers. "All of nature is inside and around this temple," she adds, gazing at the surrounding alpine vistas. Englishman Martin, who declined to give his surname, describes it as a "beautiful, religious place, so peaceful and calm". Since 2013, ice sculptors have flocked to the Slovak Tatra mountain hamlet of Hrebienok every winter to build a Tatra Ice Temple, or scaled-down replica of a famous church using only crystal-clear ice blocks. This year, it's an...

Ireland U21: Kenny announces Luxembourg squad
Cache
Translate Page
Ireland are set to face Luxembourg in their first game of the campaign at Tallaght Stadium on Sunday, March 24 with kick-off at 5pm. Tickets for the match are currently on sale at just €5 for adults and FREE for U18s, FAI Season Ticket Holders and Shamrock Rovers Season Ticket Holders. 
Kenny has named a 23-man squad which includes eight players from the SSE Airtricity League. Darragh Leahy and Dan Mandroiu of Bohemians, Liam Scales and Neil Farrugia of UCD AFC, Waterford's Zach Elbouzedi and Aaron Drinan, Shamrock Rovers' Trevor Clarke and St. Patrick's Athletic midfielder Jamie Lennon have all been named. 
Liverpool duo Caoimhin Kelleher and Conor Masterson, Manchester United's Lee O'Connor, Manchester City's Gavin Bazunu and Tottenham Hotspur's Troy Parrott have also received call-ups to the U-21 squad. 
Simon Power, currently on loan at Dutch second tier side FC Dordrecht from Norwich City, and Connor Ronan, who plays for Slovakian side FC DAC 1904 on loan from Wolverhampton Wanderers, will also report for the squad on Monday, March 18.
The squad announcement follows the news from the UEFA Executive Committee that the UEFA U21 European Championships finals tournament will expend from 12 teams to 16 teams. The finals, which are set to take place in Hungary and Slovakia in June 2021, will now have four further teams in the finals competition. 
Tickets for the qualifier are currently available via Ticketmaster HERE
Republic of Ireland U21 squad v Luxembourg
Goalkeepers: Caoimhin Kelleher (Liverpool), Gavin Bazunu (Manchester City)
Defenders: Darragh Leahy (Bohemians), Dara O'Shea (Exeter City, on loan from West Bromwich Albion), Barry Cotter (Ipswich Town), Corey Ndaba (Ipswich Town), Conor Masterson (Liverpool), Lee O'Connor (Manchester United), Trevor Clarke (Shamrock Rovers), Liam Scales (UCD AFC)
Midfielders: Jayson Molumby (Brighton and Hove Albion), Jake Doyle Hayes (Cambridge United, on loan from Aston Villa), Connor Ronan (FC DAC 1904, on loan from Wolverhampton Wanderers), Jamie Lennon (St. Patrick's Athletic), Conor Coventry (West Ham United), Dan Mandroiu (Bohemians) 
Attackers: Adam Idah (Norwich City), Troy Parrott (Tottenham Hotspur), Neil Farrugia (UCD AFC), Zach Elbouzedi (Waterford), Michael O'Connor (Linfield), Simon Power (FC Dordrecht, on loan from Norwich City), Aaron Drinan (Waterford, on loan from Ipswich Town)
UEFA U21 European Championships Qualifiers - Fixture
24/03 - Republic of Ireland v Luxembourg, Tallaght Stadium, 5pm
Introduction:
Republic of Ireland Under-21 manager Stephen Kenny has announced his squad for the UEFA U21 European Championships qualifier against Luxembourg.
Lapsuuden tärkeät liikuntahahmot, kiitos!
Cache
Translate Page
Jännä juttu, mutta vanhemmiten on alkanut tulla kova arvostus niitä aikuisia kohtaan, joilta olen aikoinaan saanut innostusta liikuntaan ja urheiluun. Täytyy muuten alkaa toimia ja kiittää näitä muutamia tärkeitä "pelintekijöitä". Eräskin kaverini isä oli yötyöläisenä aina iltapäivät sopivasti vapaalla ja touhuamassa pojille kiekkopelejä. Yksi kova pelikaverimme oli Julle. 20-luvulla syntynyt kokeneempi peluri oli turvallinen aikuinen. Erityisen tärkeitä lisiä nämä aikuiset olivat rosteriin, jotta saimme iltapäivisin pelit aikaan. Julle kuoli 90-luvun lopulla höntsävuorolla Niiralan montun jäälle. En ehtinyt kiittää Jullea koskaan, harmittaa. Voisikohan Jullen kaltaisissa aktiivisissa eläkeläisissä piillä suuri mahdollisuus suomalaiselle liikunnalle ja kansanterveydelle - Kyllä aivan ehdottomasti! Ei muuta kuin Paavot ja Pekat pelien organisaattoreiksi ja mukaan pelaamaan!
Yksi hahmo saa 50 000 - 100 000 lasta (?) urheilemaan ulkoilmaan useiksi tunneiksi. #unbelievable
Oikeiden ihmisten lisäksi huippu-urheilun tähdillä on kova vaikutus liikuntaan aktivoimisessa. Viime viikolla ollut sattuneesta syystä oli kovasti mielessä se asia, että mikä merkitys urheilutähdillä ja eritoten Matti Nykäsellä on ollut minulle ja koko kansakunnalle. Aivan älyttömän suuri väittäisin. Joskus lapsena saatoin hypätä ns "Vettorilla" alastulorinteen oikeaan laitaan, mutta yleensä aina olin kuitenkin Matti. Mäkeä hyppäsin yksin sekä kera kavereiden aivan tolkuttoman paljon. Ainakin aina silloin kun ei ollut pihapelejä. Hyppäsimme minareilla (savoksi: lipit) 3-10metrin lumihyppyreistä. Mäet isonivat kovasti ja hyppäsimme myös mm. ns. vanhan profiilin Kuopion Telkon K35 -puumäestä. Hurjaa touhua 50-60cm pitkillä muovilipareilla! Toki osa meistä hyppäsi myös oikeilla mäkisuksilla Puijon Hiihtoseurassa muutamina talvina.
Hyvää tasapainoa, ponnistusta, rohkeutta ja itsensä voittamista tuli opittua. Paljonkohan muuten hyvä tasapaino vaikuttaa sote-puolen kuluihin vuosittain? Vaikuttaako Matti Nykänen edelleen ja seuraavat 40 vuotta siihen, että me 80-luvulla Sarajevo - Calgaryn aikoihin juuri liikunnallisen kehityksen herkkyysiässä olleet lapset liukastumme ja kaadumme vähemmän, ja säästämme tällä vuosittain muutaman miljoonan yhteiskunnan varoja. Uskomatonta, mutta sanon, että kyllä. Naisten hakkaamista en arvosta, mutta Matti on silti kaikista kovin urheiluinnoittajani ja -hahmo.
Muistan monet 80-luvun mäkikisojen tapahtumat, ja niistä tuli varmasti jokainen katsottua. Yleisesti kisat katsottiin ensin TV:stä + hypättiin hypyt vielä olohuoneen sohvalta ns, "hidastuksina" ja sen jälkeen lähdettiin ulos hyppäämään. Suosikkihyppääjiä oli paljon. Itävaltalaiset ja saksalaiset eivät olleet suosiossa, mutta mm. norjalaiset Ole-Gunnar Fidjestöel ja Vegard Opaas, Tsekkoslovakian Pavel Ploc sekä mm. Puolan Pjotr Fijas olivat suosikkeja - vaikka eivät niin pärjänneetkään. Leikimme ja matkimme noiden tähtien tapoja ja hyppytyylejä. Fijas sylkäisi aina muutaman kerran puomilla, joku teki tasajalka-alastulon, yksi hyppäsi V-tyylillä, Matti korjasi laseja, testasi leukahihnan ja tarkisti siteet. Tietysti myös muut suomalaiset olivat suosikkeja. Commodore 64:n Winter Gamesissa mm. Jari Puikkonen, Pentti Kokkonen, Pekka Suorsa, Tuomo Ylipulli, AP Nikkola, Risto Laakkonen ym. saattoivatkin hypätä jopa 67m hyppyjä.
Nyt VHS-nauhat ovat kellastuneet ja mäkihyppykin siirtynyt maksukanaville, mutta Youtube antaa onneksi hienon mahdollisuuden palata ajassa taaksepäin. Lentomäen MM-kisat olivat vuonna '85 Jugoslavian Planicassa ja tämä kisa on yksi suosikeistani. USA:n Mike Holland hyppäsi 186m ja Matti 15min perään 187m. 2.kierroksella Matti hyppäsi uuden ME:n 191m. Isäni oli mäkituomari ja oli tuolloin kisareissulla paikanpäällä Planicassa. Tarinan mukaan tuo Matin 191m oli huomattavan paljon pidempi hyppy, jopa lähellä 200 metriä. Nyt kun katsoo kisaa uudestaan, niin oikeassa isä oli, kyllä hyppy menee K-pisteen 185m yli ehkä noin 10 metriä. Huomionarvoista on, miten Hollandin 186m ja Debelakin 185m ovat heille aivan äärirajoille hypättyjä, räpiköivät melkoisen epävarmasti ja kaatumisetkaan eivät ole kaukana. Nykänen hyppää reilu 10m pidemmälle ja korkeammalta, ja tekee kissamaisen vuorenvarman alastulon - toki tasajalkaa. Toistoja on täytynyt olla moninkertaisesti takana vastustajiin verrattuna.
Aikaa on kulunut ja monet tarinan henkilät on jo edesmenneitä ja enää ei ole Jugoslaviaakaan. Onneksi Mäserpolo lämmittää, osaan laskea suksilla ja suuntaan huomenna Elanit Pikku-Syötteen myötämäkeen vanhimman tyttöni kanssa.
​ShowFx World Financial Conference in Prague will take place on February 16 Learn all you wanted to know about trading.
Cache
Translate Page
All Prague traders and those interested to learn more about trading and investment are welcome to Corinthia Hotel Prague on 16 of February to participate in ShowFx World Financial Conference.


WHY ATTEND

The event will include 7 hours of seminars and workshops from top traders and market experts from UK, Serbia, Slovakia and Czech Republic – all in one day and one place.

learn all you wanted to know about trading: the program meets all levels of experience and covers the most relevant topics, including 2019 forecasts for currencies, stocks and cryptomarket, Price

Action strategies, handling investment risks and more;

take part in prize draws from organizers and participating companies. discover what really works on the markets in open discussions with our speakers; enjoy friendly atmosphere among like-minded people - tasty coffee-break is included; get free trading education course from the general partner of the event – Instaforex;

SPEAKERS

Among speakers are Bryan Noble (head of Tradernoble, UK), Ondrej Hartman (head of FxStreet.cz), Dominik Stroukal (Economist, author and cryptocurrencies expert), Petar Jacimovic (analyst of Instaforex) and others.

You can learn more about the event and register for free participation on the official page of the event.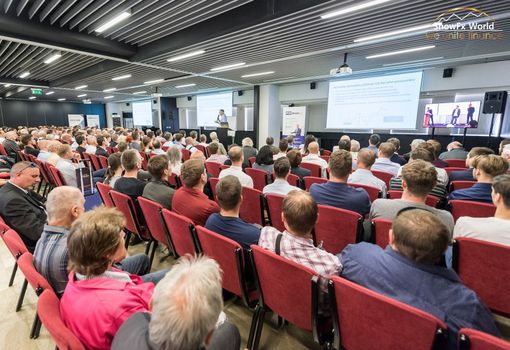 Nikon D5100, обзор/тест, или Галопом по Европам
Cache
Translate Page
Длинный и очень разнообразный тест камерки Nikon D5100 - по сути со всеми теми объективами, которые на ней разумно использовать

Ну вот, брал новенькую камерку Nikon D5100 на максимум недельный тест, 
а пробыла она у меня поболе месяца и побывала в четырех дополнительных странах, не считая России.
И перебывали на ней следующие объективы: Nikkor 18-55 VR, Nikkor 18-105 VR, Nikkor 35/1.8, Nikkor 10-24, Nikkor 55-300 VR, Nikkor 16-85 VRII, Nikkor 70-300 VRII и Tamron 90/2.8 Macro. Также немного поработала вспышка SB-600, но все-таки стрался снимать "как любитель", исследуя работу камеры на высоких ISO.
Помимо меня, ее держали в руках и снимали коллеги по THG WingfirE и Handur. Ну и, естественно, моя жена. Всегда стараюсь дать ей поснимать младшими любительскими камерами, причем так, чтобы меня рядом не было. Хороший тест камеры на юзабилити получается ;о)) 
Каким объективом снято фото, легко понять, если навести на него мышку - всплывет подсказка. Так же дополнительно подписаны фото, снятые коллегой WingfirE - у нас с ним это уже далеко не первый тест в содружестве.
Несколько фото будут показаны как доработанными, так и прямо полученными в камере при заводских настройках.
Даю таковых немного, так как все режимы в камере легко и наглядно настраиваются, вплоть до Auto WB, поэтому не вижу ни единого резона оставаться на заводских настройках тем, у кого есть запросы и требования - полчаса-час, и получайте именно то, что надо лично вам. Так оно уже будет неплохо, ибо настройки очень гибкие и простые в понимании. И разговоры "цвет из камеры не тот" и им подобные четко получаются только по вине пишущего такие слова, ибо он и инструкцию не читал, и/или камеру в руках не держал.
Сам же я, как всегда, снимал в NEF (RAW) и дорабатывал для статьи на том уровне, который несложно настроить в камере. Но, так как доработка на большом мониторе как минимум виднее, и, как максимум, гибче - не отказываю себе в таком праве, ибо мне совсем не лень довести начатое до ума ;о)) Да и снимаю так, чтобы с кадриком возиться максимум пять минут, иначе списываю его в безнадежный брак.
Опять все ходы по доработке делались в ACR, в самом фотошопе только кроп и шарп. Ресайз под интернет-формат всех фото автоматически сделал в FastStone.
* * *
Естественно, сначала "отстрелял" младший китовый объектив 18-55, чтобы больше к нему не возвращаться:
Его качество не вызвало, как обычно, ни единого нарекания, все отлично, но вот неуниверсален он на мой вкус, коротковат ;)
Так же быстро скажу и о 16-85 VRII, которым снимал WingfirE, ибо он его хозяин:
Тоже все супер, его явно есть смысл брать тем, кому и качество всерьез интересно, и деньги есть. Я же использовал далее свой собственный универсальный 18-105 VR, испытанный уже на семи кропнутых камерах и всегда меня устраивавший ;о)
Так же быстро будет и с Тамроном Макро - его тоже использовал WingfirE:
Тут получилось не совсем шикарно, но только потому, что было темновато, а серьезное макро требует доп. оборудования и хорошего света. Но, можно сказать, что камерка Nikon D5100 вполне успешно справилась с первыми испытаниями. Далее я покажу еще несколько макро, где все будет по любительски, так как снималось 18-105 и даже 10-24, что, впрочем, полностью соответствует назначению камеры.
Идем далее. 
Там же, в Кузьминском парке, снимаю вот это линзой 18-105:
Вот какие симпатичные вампиры встречаются там. Сразу вспомнил про испытания химического оружия в первые десятилетия советской власти, которые были в тех местах ;о)) 
Вношу поправку (03.06.11) - отсмотрел мульт "Труп невесты" (Corpse Bride) и понял, что это герои оттуда, и ни разу не вампиры!
Отличный мульт, и отличная работа тех девушек, кто подбирал и гримировал героиню и героина ;) Отдельное спасибо Марише, моей жене - это она установила полное соответствие!
Там же отснята цветущая вишня. Первый кадр - внутрикамерный JPG, второй доработан из NEF парой движений бегунков в ACR: 
Если кому интересно, внутрикамерный JPG лежит вот здесь.
Далее перехожу на детскую площадку и линзу 70-300 VRII: 
A вот к WingfirE пришла белочка: 
И эта популярная линза, Nikkor 70-300 VRII, показала свою полную пригодность к использованию на новой многопиксельной камере. Мне понравилось, как она рисует кожу, особенно детскую. 
Кому интересно - все фото нашей прогулки по парку здесь и здесь.
Следующий шаг у меня стандартен - Красная площадь. Там сложно не найти хоть чего-то интересное. Иду уже с Handur'ом.
Вот что выдает Nikkor 55-300 VR: 
Ну и на закуску "Политый поливальщик", прям классика. Такого на Красной площади я еще не видел ;о))
Как уже писал здесь и здесь, линзочкой 55-300 VR в скоростной репортажке, каковой и является фотоохота на улицах, работать сложнее, чем вышупомянутой 70-300. Шевеленки больше, прежде всего по вине рук фотографа - тут Vibration Reduction уже не всегда спасает, так как требуется высокая скорость фокусировки, каковая в младшей не всегда достаточна. Но, если не хочется платить больше, можно почаще и постарательнее нажимать на спуск ;о)
Переходим к фиксу Nikkor 35/1.8 в городских условиях:
Все более чем пристойно - четкие, резкие кадры.
Ну и пара кадров в квартире им же:
Первый снят без вспышки, второй - с карточкой-отражателем в потолок. Хорошо видно, что вспышку есть смысл использовать и на светосильной оптике даже в быту ;) 
Все картинки Москвы можно посмотреть здесь и здесь. 
Потом была первая, короткая поездка в Литву через Белоруссию. Туда повез только Nikkor 10-24 и 55-300. 
Вот что наполучалось в те короткие пару часов, что смог выделить именно на съемки:
Первые кадры - широкоугольный 10-24, который я очень люблю и с удовольствием использую для съемок городов и пейзажей.
Далее - фотоохота с 55-300, где иногда охотника видели, а иногда и реагировали.
Как вот здесь, например, хотя я и был достаточно далеко, на другой стороне проспекта Гедиминаса:
Видим, что камера Nikon D5100 опять полностью справилась с поставленными задачами.
Учитываем это и готовимся к уже основательной поездке в Тренчанске Теплице, что в Словакии, ну и в Вену на несколько деньков, раз уж все равно летим, как и зимой, через Австрию. Ну, об этой очень нам понравившейся поездке уже начала писать моя жена, да и я сам не поленюсь и отдельно распишу тот отель, где мы были - совсем не ожидали, что так устроимся.
В дорогу взял упоминавшиеся Nikkor 18-105 VR, Nikkor 35/1.8 и Nikkor 10-24 + вспышку SB-600, на всякий случай. Пригодилась, кстати - когда бассейн в отеле снимал ;) Иначе не получил бы желаемых эффектов. 
Фотографий в статье и так уже получается совсем много, постараюсь поменьше вставлять ;) Словакия нас баловала хорошей погодой, поэтому покажу только красивые, но и с ними надо было понимать, что делаешь - солнце давало жесткие контрасты, в магазинах было темно, птички бегали и т.д.:
Все фото по Словакии лежат вот здесь, здесь, здесь и здесь. И жена, и я еще напишем несколько материалов о путешествии - очень уж оно было неожиданно приятным и комфортным даже нам, довольно опытным путешественникам. И поместим много фото с комментариями. Кому будет интересно - приглашаем! 
Потом были половину дня в Братиславе - просто заскочили, прогулялись, подышали милой атмосферой, поели и выпили отличного местного пива Bernard (ну, я выпил, а жена как всегда предпочла кофе по-венски, которое в Вене оказалось повсеместно куда как менее удачным, чем в Словакии ;о)). Далее - vlak (поезд) в Вену, ожидание пересадки на Suedbannhof... Как незадолго до этого события, которое ждал без удовольствия - таскать чемодан за день уже поднадоело, у жены смартфон сам переключается из режима чтения книги в режим "карты" и показывает, что мы находимся как раз над венской станцией метро Simmering, и нам надо срочно эвакуироваться из поезда, если не хотим потом таскаться пешком. Что и было немедленно выполнено, и до метро там надо было всего-то спуститься по эскалатору, так как наш вагон стоял прямо возле входа на него. 
Смартфон сей - еще инженерный, досерийный образец, который, по понятным причинам (ну исследовательский же!) не во всем идеален, потом сослужил еще раз подобную службу - когда я, устав к вечеру, случайно повернул по улице не в ту сторону, также через короткое время показал, где мы, еще до того, как я достал карту и сориентировался. Ну да ничего, зато в парке неожиданно посидели, отдохнули. А так я, видимо, расстроен был - Мариша за пару минут до этого отказалась покупать грудинку горячего копчения в маленькой мясной лавке, заявляя, что уже обедали ;о)) 
Итак, Вена. Тоже не буду утомлять кучей фото - их много было снято. Покажу только те, которые характеризуют особенности работы камеры. Многое перекликается с зимними фото вот отсюда, которые снимались на точно такую же матрицу камеры Nikon D7000. В мае было, естественно, куда светлее, солнце, в отличие от зимы, было частым гостем, но в храмах было темно, и AutoISO частенько выходило на значение 25600, как здесь:
Такая расцветка верхних фото - последствие вывешенных на окнах собора св. Стефана (Stefansdom) разноцветных полупрозрачных полотнищ. Зрелище было неожиданное и завораживающее. 
Нижние фото тоже пестро-разноцветные, ну да это уже особенность подбора камня для отделки.
Прокомментирую только, что коридор в православном храме, с кучей надписей на стенах был настолько темным, что глаз практически не воспринимал там цветов. Когда показал жене фото на мониторчике камеры, она была серьезно удивлена. 
Храм иезуитов, показанный ниже, смотрелся просто волшебно, камерка сумела передать весьма точно те цвета, что мы видели. Жаль, не передала органную музыку, которая там звучала - органист тренировался, и аж мурашки по спинам бежали от глубины и силы звучания. Столь хороший орган слышали впервые, хотя много где были до этого на концертах и службах в других храмах и странах. 
Скажу честно - высокие рабочие ISO в Nikon D5100 выручали меня повсеместно - ведь снимал в основном непозирующих людей, животных и птиц, и требовалась короткая выдержка, не длинее 1/160, а часто и короче, по событию. Поэтому по солнышку ставил режим AutoISO до 1600 и не морочился, будучи уверенным в итоговом результате. В помещениях задирал до 25600 и тоже радовался итоговому результату, хотя там выдержка (переходил в режим М) обычно колебалась в пределах 1/30 - 1/60.
Напомню, что использование вспышки в местах общественных и, особо, в церквях, повсеместно не приветствуется, а штатив часто вызывает резкое неудовольствие охраны/служителей. Поэтому для обычной туристической съемки камеры нового поколения (и проверенные мной Nikon D5100 и D7000) дают то, что на своей D90 и близко бы не получил. Реально только полнокадровая Nikon D700 еще может посостязаться с кропнутыми новичками в таком деле, как туристические съемки в потемках, но это уже совсем другая цена вопроса, да и вес комплекта примерно вдвое выше, что многим, особенно прекрасным дамам, может не понравиться.
Что же при нормальном освещении?
Вот показываю уже второй кадрик (слева), снятый с помощью поворотного экранчика и режима Live View. Работает. 
Логотип Nikon'a на витрине вызвал энтузиазм у Мариши. А кафе/пивнушка "Милый Августин" потом еще и привел ее к "раскопкам" этой древней и интересной истории, которую я выслушивал уже в Москве.
Впрочем, дорогая венская бижутерия в азарт не подвигла - тяжеловата оказалась, хоть и очень симпатичная.
А вот легенду об "ужасном" василиске Мариша вычитала заранее - она у нас "пробивает" все маршруты по новым городам. И о зеркале, каковое только и спасает при борьбе с василиском за прекрасную даму. Обратите внимание на второй кадр - это кроп из центра первого без ресайза.
Кружечка вкусного пива Murauer так помогает прийти в себя после долгих путешествий по узким улочкам! И показать работу камеры в жестком контровом освещении. 
А вот просто зарисовки на улицах:
А вот совершенно неизвестное нам дерево с прекрасными цветами. Может, кто знает, что это такое?
Добавка от 2012 года, из наблюдений следующего заезда - это на словацком Laliovnik tulipanokvety, что звучит по науке как Liriodendron tulipifera, или Лириодендрон тюльпановый, или тюльпанное дерево, в США, где он известен под названием «жёлтый тополь», имеет большое
лесопромышленное значение. В английской технической литературе обозначается как «белое дерево» или «канареечное белое дерево» - УЖС! Мы тут наслаждаемся, а там его лесозаготавливают!

Ну и переходим к завершающим аккордам - мне заказывали показать макро для понимания возможностей матрицы Nikon D5100 и предъявить внутрикамерные JPG. Что и делаю под занавес, начав все-таки с птичек, прорисовка перьев которых тоже довольно показательна. Не ленитесь посмотреть фото покрупнее, кликнув в картинку.
Первые два кадра отсняты 18-105 и доработаны без фанатизма. Почти то же самое можно и прямо в камере получить, если потренироваться.
А вот далее птички отсняты уже 55-300, левые кадры - внутрикамерный JPG, правые - доработаны в несколько движений в ACR. Фотошоп - только кроп и шарп. Подчеркиваю еще раз - не настраивал камеру, только убедился, что это легко сделать. Мне лично внутрикамерное без надобности, но все вполне реализуемо, и весьма наглядно.
EUslot - Exclusive Sign up Bonus

New players only - NO US!

Amount: 125% up to 100 EUR + 100 Free Spins on 'The Golden Owl of Athena'

How to claim the bonus: Players need to sign up from our LINK and enter the bonus code before making deposit. The bonus will be credited automatically.

Bonus code: LCB125

WR: 50x

Minimum deposit: 20 EUR

Max cashout: No max cashout

Restricted games: 300 Shields, Adventure Palace, Aliens, Avalon, Avalon II, Beautiful Bones, Big Bang, Bloodsuckers, Book of Dead, Castle Builder, Castle Builder II, Champion of the Track, Cool Buck, Dead or Alive, Devil's Delight, Dr. Jekyll & Mr. Hyde, Dragon Ship, Eggomatic, Forsaken Kingdom, Gems Odyssey, Gems Odyssey 92, Golden Legend, Guns N' Roses, Happy Halloween, High Society, Holiday Season, Hot Ink, Hugo 2, Immortal Romance, Jack Hammer, Jack Hammer 2, Jackpot 6000, Jimi Hendrix, Kings of Chicago, Loaded, Lucky Angler, Medusa, Medusa II, Mega Joker, Moon Princess, Multifruit 81, Ninja, Ozwin's Jackpots, Peek-a-Boo, Pimped, Pinocchio, Playboy, Pocket Dice, Queen of Gold, Ragnarok, Reactoonz, Riches of RA, Robin Hood: Shifting Riches, Royal Masquerade, Scarab Treasure, Scrooge, Sea Hunter, Secret of the Stones, Simsalabim, Spectacular Wheel of Wealth, Stardust, Super Nudge 6000, Terminator 2, The Dark Knight, The Dark Knight Rises, The Reel Steal, The Wish Master, Thunderstruck, Thunderstruck II, Tomb Raider, Tomb Raider Secret of the Sword, Tower Quest, Untamed Bengal Tiger, Untamed Crowned Eagle, Untamed Giant, Panda, Untamed Wolf Pack, Vikings Go Berzerk, Wheel of Wealth, Wheel of Wealth, Special Edition, Who SpunIt Plus, Zombies, All Jackpot slots

Cashable bonus: Yes

Available on mobile: Yes

Exclusive promo expires: 31st December 2019

Restricted countries from the bonus: Sweden

Restricted countries at the casino: Anguilla, Australia, Belgium, Czech Republic, Estonia, France, French Guiana, French Polynesia, Guadeloupe, Italy, Lithuania, Martinique, Mayotte, New Caledonia, Reunion, Slovakia, Spain, Turkey, United Kingdom, United States, United States Minor Outlying Islands, Wallis And Futuna

New players only. T&Cs apply. 18+



Ice Kilometer World Championship In 2013 vs 2019
Cache
Translate Page
Courtesy of Nuala Moore, Murmansk, Russia.

396 ice swimmers qualified for the IISA 3rd World Championship in Murmansk, Russia.

The largest contingent in the third edition of the ice swimming world championships is from Russia with 251 swimmers followed by Great Britain (19 swimmers), China (15), Ireland (15), Germany (120, Poland (12), Czech Republic and South Africa (9 each), Austria and Netherlands (8), Belarus, USA and France (4 each), Argentina, Estonia and Ukraine (3 each), Finland, Hong Kong and Spain (2 each) and 1 each from Australia, and Bulgaria, Chile, Iceland, Italy, Mongolia, Morocco, New Zealand, Romania, Slovakia and Switzerland (1 each).

Nuala Moore recalls the start-up mentality of the rapidly emerging ice swimming community from the early years in the 2013 world championships in Murmansk, Russia to this year. "2013 was the first world championship event in Murmansk where the conditions were in 0°C water for the 1000m swim. Melissa O Reilly, Jackie Cobell, Natalia Seraya and I took on the distance of 1000m. There were only four of us - I completed in 23 minutes.

The four of us ladies was the FULL start line of the 1000m - we were terrified. Natalie did the full distance swimming breaststroke and with just a wooly hat and without goggles. The number of swimmers participating now are crazy - compared from 2013 to 2019 - and great to see. Anne Marie [Ward] agreed not to compete in the 1000m Ice Kilometer and instead completed the 500m at 0°C so she would be finished and recovered in order to be poolside and could help me complete mine. We were so terrified beforehand.

I can still remember the emotions [at] the 700m mark, the counting of the lengths, and the nervousness poolside as the Russian females had never swam this distance before. The transfer to the sauna was up about 50 steps and they were moving us so fast - the [recovery] teams were fantastic.

But once Anne Marie was poolside, I knew I could push a little harder.

Our post-swim recovery was insane. I remember looking at Melissa O Reilly and Jackie Cobell in the sauna trying to figure out who they were and why I was here...it was my first-time experience.

Then one by one, the men started to come in. That was the craziest journey I had ever witnessed. I immediately jumped into action and started on the recovery. Henri Kaarma's recovery was challenging all at the same time.

it was mind blowing trying to understand the recovery of the men while I was still recovering myself, but it was by far the best group of people and mostly the best learning experience I ever had. I loved the experience, but mostly loved the journey. We trusted ourselves and our teams.

Prior to 2013, there were only a few other ladies around the world such as Lynne Cox and Natalie who had ever completed an Ice Kilometer. It was crazy back then: all slow speeds of around 20+ minutes. I was by far the fastest woman back then at 22 - 23 minutes. Now, the numbers are mind-blowing fast.

The men were Ram Barkai, Kieron Palframan, Ryan Stramrood did an Ice Mile, Henri Kaarma did 2,150 meters, and Cristian Vergara and Aleksandr Brylin did 1,000 meters. That was it."

Six years ago in 2013 when ice swimmers were fewer and speeds were slower.

The growth in the ice swimming community is evidenced with the large number of swimmers entered in this week's Ice Kilometer race in Murmansk:

1000m Freestyle Female Start List:
Heat 1
2. Delibash Osman (27) Russia
3. Semenova Elena (58) Russia
4. Kharitonova Larisa (56) Russia
5. Sokolova Olga (40) Russia
6. Novotná Mirka (55) Czech Republic
7. Seray Natalia (53) Russia
Heat 2
2. Nekrasova Ekaterina (39) Russia
3. Ortloff Elke (66) Germany
4. King Deirdre (38) Ireland
5. Somers Julie-Ann (41) Ireland
6. Procházková Pavlína (55) Czech Republic
7. Guseva Elena (49) Russia
Heat 3
2. Hernandez Barbara (34) Chile
3. Henning Peggy (51) Germany
4. Pliessnig Yasmine (22) Austria
5. McFarland Caroline (49) Ireland
6. Startin Andrea (45) Great Britain
7. Pendleton Catherine (47) Great Britain
Heat 4
1. Wayman Debbie (57) Great Britain
2. Lascano-Micaz Ailén (28) Argentina
3. Monahan Jaimie (40) USA
4. Sigurjósdottir BirnaHrönn (47) Iceland
5. Whelpton Sam (34) South Africa
6. Steels Kate (50) Great Britain
7. Ovsyannikova Margarita (29) Russia
8. Šlehoverová Lenka (37) Czech Republic
Heat 5
1. Brice Heidi (23) Great Britain
2. Stenveld Margot (31) Netherlands
3. Saxon Caroline (28) Great Britain
4. Wijnker Kyra (21) Netherlands
5. Kopecká Nikola (18) Czech Republic
6. Stiemens Marcelle (52) South Africa
7. Perry Jade-Fern (37) Great Britain
8. Van der Laan Irene (59) Netherlands

Fastest 1000m Freestyle Heat Female
Heat 6
1. Mori Victoria (26) Argentina
2. Bednerek Aleksandra (21) Poland
3. Bakuniak Hanna (23) Poland
4. Fatum Alisa (24) Germany
5. Mäkinen Elina (26) Finland
6. Doran Ciara (19) Ireland
7. Nováková Renata (22) Czech Republic
8. Marion Joffle (20) France

1000m Freestyle Male Start List:
Heat 1
2. Slehtin Vadim (32) Russia
3. Wang Ren Feng (48) China
4. Kapeller Johannes (44) Austria
5. Svyatov Timofey (48) Russia
6. Bremner Mervyn (65) South Africa
7. Kitkov Andrey (40) Russia
Heat 2
2. Agarkov Andrey (55) Russia
3. Warneken Jonty (47) Great Britain
4. Haslauer David (24) Austria
5. Wang Yun Feng (56) China
6. Grzywa Marek (44) Poland
7. Fuzeau Alexandre (53) France
Heat 3
3. Brylin Alexandr (43) Russia
4. Wolber Rene (32) Austria
5. Wittwer Adrian-Alejandro (32) Switzerland
6. Mack Lars (44) Germany
7. Maydon Tom (39) South Africa
Heat 4
1. Guest Mark (50) Great Britain
2. Petshak Nickolay (64) Russia
3. Prokopchuk Grigory (50) Russia
4. Coe Jonathan (67) Great Britain
5. Kuchenmeister Martin (50) Germany
6. Kennedy Ger (50) Ireland
7. Neupokoev Yury (57) Russia
8. Coleman David (62) New Zealand
Heat 5
1. Bell Alistair (33) Great Britain
2. Zamyslov Andrey (46) Russia
3. Köberl Josef (42) Austria
4. Lutkowski Tomasz (44) Poland
5. Bond Paddy (40) Ireland
6. Chegorin Vladimir (56) Russia
7. Lindsay Colin (45) Great Britain
8. Maltsev Stanislav (31) Russia
Heat 6
1. Naziemiec Leszek (45) Poland
2. Lautman Scott (67) USA
3. Fedotov Sergey (30) Russia
4. Štengl Michal (41) Czech Republic
5. Bainov Pavel (33) Russia
6. Jung Stefan (55) Germany
7. Kassner Matthias (52) Germany
8. Dempsey Mark (44) Ireland
Heat 7
1. Corcoran Patrick (44) Ireland
2. Filatov Igor (45) Russia
3. Schilder Alexander (28) Netherlands
4. Golebiowski Remigiusz (43) Poland
5. Hopkins Neil (38) South Africa
6. Allen Charl (31) South Africa
7. Barkai Ram (62) South Africa
8. Pekárek Jaroslav (42) Czech Republic
Heat 8
1. Theodosis Charalampos (43) Greece
2. Myatt John (47) Great Britain
3. Biankowski Piotr (44) Poland
4. Kubiak Krzysztof (30) Poland
5. Chekushkin Oleg (56) Russia
6. Valnicek Jakub (49) Czech Republic
7. Chun Kong Mak (33) China
8. Ryan John (51) Ireland
Heat 9
1. Fitzgerald Rory (61) Great Britain
2. Oosterbaan Raymond (42) Netherlands
3. Runge Stefan (52) Germany
4. Leitch James (44) Great Britain
5. Kaarma Henri (45) Estonia
6. Petruňa Michal (46) Slovakia
7. Domeracki Rafał (37) Poland

Fastest 1000m Freestyle Heat Male
Heat 10
1. Dorin Georgescu Paul Eugen (41) Romania
2. Diego López Dominguez (38) Spain
3. Vladislav Sapozhikov (23) Russia
4. Stoychev Petar (43) Bulgaria
5. Wandratsch Christof (53) Germany
6. Hesterman Fergil (26) Netherlands
7. Šlajs Petr (29) Czech Republic
8. Sobirov Albert (41) Russia

Copyright © 2008-2019 by World Open Water Swimming Association
The 37 Best Movies and Shows to Watch in Portland This Week: March 15-21
Cache
Translate Page
by Mercury Things to Do Staff

★ Alita: Battle Angel
I have never recommended seeing a movie in 3D, let alone IMAX 3D, because films should either succeed in 2D or they aren't worth seeing. But for Alita: Battle Angel, I will—for the first time—tell you to splurge on the IMAX. With this visually stunning adaptation of Yukito Kishiro's manga, we should applaud Alita's depth, not split hairs over the titular character's oversized anime eyes—which, in the film, are irresistibly beautiful. (Now playing, various theaters) SUZETTE SMITH

Ash Is Purest White
Director Jia Zhang-Ke's Ash Is Purest White is a gangster epic interrupted. Qiao (Zhao Tao) is the girlfriend of mobster Bin (Liao Fan), and the insular, unstable underworld of the northern Chinese city of Datong is their oyster. It's mostly a life of cigarettes and mahjong, but eventually Bin's power is challenged, in a scintillatingly choreographed fight scene that will tear the top of your head off. The rest of the movie is much more subdued, as Qiao roams a culturally and economically changing China for two decades, trying to figure out where she belongs. It's far more poetic and surprising than that sounds—and it's occasionally daffy, too, with a UFO showing up for a split-second. (Opens Fri March 22, Fox Tower 10) NED LANNAMANN

Birds of Passage
Review forthcoming at portlandmercury.com/film. (Opens Fri March 22, Living Room Theaters)

★ Captain Marvel
Captain Marvel is a Marvel Cinematic Universe movie, and MCU movies are generally good-to-excellent, and Captain Marvel is no different. It's smart, funny, and deliriously self-aware, and there are a bunch of cool explosions. It's great! There you go! Review over! "But wait," you say. "It is different. Aren't you going to mention... [points at boobs, from one to the other, back and forth, maintaining eye contact, making things weird]?" Ugh, FINE. I'll say it: Yes, Carol is a woman, and this is the first Marvel movie centered on a woman. In that sense, this is different from the stuff that came before it! It's even better! I've really enjoyed my Bruce Bannerses and Steve Rogerses, but I liked my Carol Danvers even more. It was great to see someone who looked like me straight-up destroy alien bad guys. (Now playing, various theaters) ELINOR JONES

Captive State
A kinda-Cloverfield-y, sorta District 9-ish sci-fi drama about aliens occupying Chicago, and the struggles of both the occupiers and the occupied. Written and directed by the guy who made Rise of the Planet of the Apes and was subsequently replaced by a guy who made two way better sequels. Not screened for critics. (Opens Fri March 15, various theaters)
---
{{image:1}}
---
Castle in the Sky
The word "genius" gets batted around with regard to filmmakers with a numbing, reductive frequency. But if Hayao Miyazaki doesn't qualify for that title, who does? Since making his directorial debut with 1979's The Castle of Cagliostro, Miyazaki has blazed his own distinct trail, blending atomic-clock action timing with an awe-inspiring, hand-rendered sense of the infinite. Nobody else can balance exhilarating weightlessness with moral gravity in quite the same proportions. (Fri March 22-Thurs March 28, Academy Theater) ANDREW WRIGHT
Climax
With Climax, controversy-courting director Gaspar Noé—the enfant terrible behind Irreversible, Enter the Void, and Love—does everything within his power to fuck with viewers' perceptions. The movie begins with the final moments of the story to come, followed quickly by the closing credits (running backwards, naturally). About a third of the way into the film, he drops the eye-popping opening credits, and throughout, Benoît Debie's camera dips, rolls, and spins. Climax is Noé's most palatable film to date, in spite of his usual predelictions for both pretention and forcing his female characters to suffer constant violence and abuse. (Now playing, Cinema 21) ROBERT HAM
The Dirt
What better combination than the director of the Jackass trilogy and the writer of 2005's pick-up bible The Game to tell the story of Mötley Crüe, the skeeviest hair metal band the '80s ever yarked into a tape deck. Despite the universe's best efforts to keep this skidmarked stripe of music history tucked under Vince Neil's strained leather pants (this film's been in various stages of production since 2007), Netflix decided this sordid tale of sustained mediocrity needed to be cinematically realized. We're a long way from Roma, ladies and gentlemen. Starring Machine Gun Kelly as Tommy Lee aaaaaand you just broke out in weird hives, sorry. (Streams Fri March 22, Netflix)
★ Fantastic Planet
A 1973 film collaboration between French and Czech animators, Fantastic Planet's based on a science fiction novel by Stefan Wul called Oms en Série, but the movie's theme has a lot to do with Czechoslovakia's occupation by Soviet forces in the late '60s, which brought about the close of the Prague Spring era. In the film, a race of blue giants, called Draags, co-exist with the human-like Oms. Oms are either considered by Draags to be mice-like pests or are kept captive as cute little pets, while the Draags are an enlightened, intelligent race with a sophisticated government and extensive rituals of mediation. Yet they consider Oms to be inferior beings, perhaps because of their size. (Cue allegory.) The story holds up completely, but the imagery is what's really amazing: Although the animation itself is choppy and primitive, the drawings are nothing short of spectacular. It's been described as a mixture of Salvador Dali, Hieronymous Bosch, and Terry Gilliam, and that drool-inducing assessment is not far off. There's also a swanky '70s progressive rock score, which is awesome and hilarious at the same time. (Madlib sampled the shit out of it.) (Sat March 16, Hollywood Theatre) NED LANNAMANN
---
{{image:2}}
---
★ Fargo
"This is a true story. The events depicted in this film took place in Minnesota in 1987. At the request of the survivors, the names have been changed. Out of respect for the dead, the rest has been told exactly as it occurred." (Fri March 13-Thurs March 21, Academy Theater)
★ Fighting with My Family
A heartfelt family wrestling movie from the comedy writer partly responsible for the UK version of The Office? The quality of Stephen Merchant's directorial debut was never going to be as preordained as the outcome of a pro-wrestling match, but this scrappy underdog might be the most charming, entertaining movie of the young year. The phenomenal Florence Pugh plays real-life wrestler Paige, who went from the youngest in a working-class wrestling family in Norwich, England, to a WWE superstar. Her journey, with family conflicts and self-confidence issues, is not an especially unpredictable one, but Merchant gets every note exactly right, from producer Dwayne Johnson's appearance as himself to Paige's rough but irresistibly loveable family (Lena Dunham, Nick Frost, and Jack Lowden). Vince Vaughn as Paige's coach, too, is perfectly cast—for once—and the movie's one of those miraculous things that makes you laugh and cry and clap for joy. It just works. (Now playing, various theaters) NED LANNAMANN
Five Feet Apart
A proof-of-concept motion picture testing the hypothesis that John Green doesn't have to write a book about terminally ill teenagers falling in love before one can make a film with that premise. Directed by the CW's Justin Baldoni (Jane the Virgin) and starring the CW's Cole Sprouse (Riverdale) and ABC Family's Haley Lu Richardson (Recovery Road). Not screened for critics. (Opens Fri March 15, various theaters)
Gloria Bell
Anybody who's seen Gloria—the 2013 Chilean film from A Fantastic Woman director Sebastián Lelio—will feel some major déjà-vu watching Gloria Bell, a remake set in Los Angeles and starring Julianne Moore, in which Lelio recreates the original almost shot-for-shot. As someone who's seen both, I'm going to be honest: I didn't like Gloria Bell as much as Gloria. But it's still great! Gloria works at an insurance company by day, spends her nights dancing at a disco-themed singles bar, and struggles to cede control in her relationships with her adult children. But Moore's portrayal of the divorcée reveals the nuances of her personality and the complexity of her seemingly unremarkable middle-aged existence, whether she's doing laughter therapy, dunking her boyfriend's phone in soup, or walking barefoot through Caesars Palace. (Throughout the film, Gloria's mood can be gauged by whether she's belting along to '80s hits in her car or driving in silence, along with her willingness to coexist with a Sphynx cat that keeps mysteriously appearing in her apartment.) Though Gloria ostensibly centers on a new romance, the reality is far more interesting: Lelio's film captures an internal tide change with unexpectedly transformative results, and is a joyful celebration of the world's countless Glorias. (Opens Fri March 22, various theaters) CIARA DOLAN
Greta
Chloë Grace Moretz plays Frances, a recent transplant to New York City who's grieving the death of her mother and perhaps unconsciously seeking a bond with a surrogate maternal figure. Enter Isabelle Huppert, Queen of France, who plays the titular Greta—a lonely widow with shiny black fingernails filed into points, a habit of leaving stylish leather purses on the subway, and a daughter-shaped hole in her heart. Greta is billed as a "twisted little thriller," and if you don't take it seriously, it's 98 minutes of campy fun riffing on the trope that naïve newcomers will get "eaten alive" by New York City. But under closer examination, it's just another example of a harmful narrative in which young women are violently punished for trusting a stranger. I think we see enough of that in real life. (Now playing, various theaters) CIARA DOLAN
---
{{image:3}}
---
House of Flying Daggers
In the early 2000s, there was a brief love affair between mainstream American cinema and the wuxia epics of China, sparked by the critical and financial success of Ang Lee's Crouching Tiger Hidden Dragon, and extended through the efforts of director Zhang Yimou, who made Hero and this film back-to-back. Daggers is arguably the most visually striking of the three, and definitely the least coherent. It's to Yimou's credit as a visual storyteller that narrative coherence ain't shit when there's this much kinetic beauty in every frame. None of what's happening really makes any sense, but the intended feelings kick you in your chest all the same. Screens on 35mm. (Fri March 15-Sun March 17, Fifth Avenue Cinema) BOBBY ROBERTS
How to Train Your Dragon: The Hidden World
Heads up: If you've ever owned a dog, a cat, or a dragon, the final 20 minutes or so of How to Train Your Dragon: The Hidden World will reduce you to a wheezing, weeping, snot-soaked wreck, and because this will happen at the very end of the movie, as soon as you stumble out of the theater, everyone is going to know that a children's movie about friendly dragons just reduced you to a wheezing, weeping, snot-soaked wreck, and this is a thing you will have to deal with for the rest of your life. Another heads up: The rest of the movie isn't very good. ERIK HENRIKSEN (Now playing, various theaters)
★ Isn't It Romantic
In Isn't It Romantic, Natalie (Rebel Wilson) is unlucky in love... until she suffers a blow to the noggin that transforms her world! It's impossible for me to explain how much I absolutely loved this movie without reminding myself (and everyone else) how much I hated the last romcom about a woman who suffered a brain injury that altered her reality: Amy Schumer's I Feel Pretty. But Isn't It Romantic is everything that I Feel Pretty wasn't: it's smart, it's hilarious, and most importantly, it doesn't punch down. Plus, it has what I never realized every film needs, which is a bare-chested Liam Hemsworth playing the saxophone. (Now playing, various theaters) ELINOR JONES
The Kid
Remember that crummy remake of The Magnificent Seven from a couple of years ago? Three of its titular septet—Ethan Hawke, Chris Pratt, and Vincent D'Onofrio—have reteamed for another western, perhaps to make up for the shortcomings of their previous attempt. While The Kid isn't exactly good enough to right past wrongs, it's a mildly diverting entry into a genre that you either love or don't give a shit about. In other words, it's a western, and if you love westerns, you'll get something out of The Kid. Everyone else should probably just go see Captain Marvel. (Now playing, various theaters) NED LANNAMANN
---
{{image:4}}
---
The Lego Movie 2: The Second Part
The Lego Movie 2: The Second Part squarely occupies (sorry!) a middle ground between the first The Lego Movie and The Lego Batman Movie: The premise is played, but there's still some fun to be had, and you can see it with your kids. The sneaky bold messaging of the first film isn't present here, and the morality slides off after 15 minutes so. But it's nice that the movie tried to teach me how to share, even though the message probably won't stick. (Now playing, various theaters) SUZETTE SMITH
Love, Death & Robots
David Fincher teams up with Deadpool director and visual effects artist Tim Miller for a Netflix collection of sci-fi animated shorts for mature audiences. Back in 2012, Fincher and Miller raised over $400,000 on Kickstarter to fund the preproduction of The Goon, a mature-audiences animated feature based on Eric Powell's comic book—only to ghost from that project, leaving backers hanging. (Was I one of those left-hanging backers? Why yes, yes I was.) While Love, Death & Robots wasn't screened for Portland critics, here's hoping this promising project has a better fate than the poor old Goon. (Streams Fri March 15, Netflix) ERIK HENRIKSEN
Narcissister Organ Player
PICA presents this self-directed documentary by the titular performance artist, known for her masks, merkins, and her blending of comedy, costuming, and eroticism. Part of the Hollywood Theatre's 2019 Feminist March film series. (Mon March 18, Hollywood Theatre)
★ Obvious Child
A great abortion romcom, starring the great Jenny Slate. Part of the Hollywood Theatre's 2019 Feminist March film series. (Fri March 22, Hollywood Theatre) WM. STEVEN HUMPHREY
Portland International Film Festival
PIFF stretches into its second week, and there'll be plenty of cinema from around the world to broaden your horizons. Our picks include China's inverted gangster epic Ash Is Purest White (Thurs March 14), Germany's meta World War II mystery Transit (Fri March 15), Kenya's lively, uplifting Supa Modo (Sat March 16), England's gorgeously miserable Ray & Liz (Sun March 17), and the locally made documentary Worlds of Ursula K. Le Guin (Sun March 17 & Mon March 18). (Through Thurs March 21, Cinema 21, Cinemagic, Fox Tower 10, NW Film Center's Whitsell Auditorium, OMSI Empirical Theater) NED LANNAMANN
Portland Oregon Women's Film Festival (POW Film Fest)
Portland's annual collection of work from women filmmakers. For more, check out the next issue of the Mercury on Wednesday, March 27. (Wed March 27-Sun March 31, various theaters)
★ Queer Horror: The Stepford Wives
The Hollywood's bimonthly Queer Horror series is a goddamn Portland treasure, featuring scary flicks with an LGBT bent. March's offering is The Stepford Wives, because... well, let's hear host Carla Rossi tell it: "I actually saw The Stepford Wives for the first time this last December and it blew my mind, thanks to the relationship between Katharine Ross' Joanna and Paula Prentiss' Bobbie. Their friendship feels so real and earnest and is completely independent of the men in the film, and the destruction of that friendship by their husbands is a gut-wrenching tragedy. For a satirical '70s paranoia thriller it feels shockingly, terrifyingly contemporary, and it only makes sense that Jordan Peele pulled so much from it for Get Out." Part of the Hollywood Theatre's 2019 Feminist March film series. (Fri March 15, Hollywood Theatre)
---
{{image:5}}
---
Re-run Theater: Wonder Woman 1979
The two-parter "The Boy Who Knew Her Secret," starring Lynda Carter, which originally aired in May 1979. Part of the Hollywood Theatre's 2019 Feminist March film series. (Wed March 27, Hollywood Theatre)
★ Shrill
After much anticipation, Shrill—the Hulu comedy based on former Mercury contributor Lindy West's hilarious bestseller of the same name—has arrived. And, surprising no one, it's super funny. It's also full of real-looking bodies and people of color. Actually, my first impression of the Portland-set Shrill was that it makes our city seem way more diverse than it actually is. But hey, it's a comedy! Its setting is the world we want to live and laugh in, not the crappy one we have. Shrill is at its best—and its most real—when it addresses all the bullshit that fat people go through in their day-to-day lives, including the guilt and grief that often comes from their very own families. (Streams Fri March 15, Hulu) SUZETTE SMITH
★ Styx
This lean maritime thriller, directed by Wolfgang Fischer, balances a gorgeous idyll with a tense moral dilemma. A German emergency doctor (the superb Susanne Wolff) is brilliantly competent in all aspects of her work—and she brings that fearlessness with her on vacation, when she charts a solo course from Gibraltar to a remote island in the Atlantic. After a storm, her small sailboat encounters a distressed ship packed with refugees, and her precision and rectitude collides with desperate chaos against the unforgiving backdrop of an endless, blue-gray ocean. It's suspenseful as all hell, but it's intensely emotional, too. (Opens Fri March 15, Living Room Theaters) NED LANNAMANN
Subterranean Light: Films Beneath The Skin Of The American Dream
Much like name of this screening, Portland filmmaker Vu Pham's short films are pretty intense. Pham writes stories that can feel like nightmares, but always remain relatable due to their grounding in his personal history, and fans of David Lynch will enjoy the ominous, shifting reality of his heists gone wrong and his wonderful use of noisy, textured scores. This particular screening collects shorts Pham co-directed with Joe X. Jiang (yes, of the Slants!), including a mood reel of their in-development feature, The Horizon is a Scar, My Love. (Fri March 22, Pacific Northwest College of Art) SUZETTE SMITH
★ They Shall Not Grow Old
For They Shall Not Grow Old, Peter Jackson and his team his team got their hands on archival footage from WWI, then used computers to colorize, clean up, and speed-correct the film to make it more realistic. With the addition of narration from veterans recorded by the BBC years later and some unobtrusive, newly recorded foley, the documentary gives us a fresh, immersive look at images from more than a century ago. It looks incredible. (Now playing, various theaters) NED LANNAMANN
★ Transit
The "gimmick" with Transit is pretty simple: It's based on a World War II novel, but it's set in the present day, without further explanation. German director Christian Petzold (Phoenix) could be saying something about borders, refugees, displacement, and resistance, but here the personal outweighs the political, and the result lands somewhere between Kafka and Hitchcock. Fleeing from occupied Paris to the port of Marseille, Georg (Franz Rogowski) assumes the identity of a dead author, and comes into the orbit of his widow and a young, fatherless boy. There's paranoia and purgatory, but like the best of film noir, the twists and turns are elevated by an inescapable emotional undercurrent. (Fri March 22, Cinema 21) NED LANNAMANN
---
{{image:6}}
---
Triple Frontier
Excellent diretor J.C. Chandor (All Is Lost, Margin Call, A Most Violent Year) takes on a script by excellent screenwriter Mark Boal (The Hurt Locker, Zero Dark Thirty) about five former soldiers who try to pull of a South American heist—oh, and the excellent cast includes Ben Affleck, Charlie Hunnam, Pedro Pascal, Oscar Isaac, and Garrett Hedlund, and jesus, that's a lot of firepower for a movie that's just kind of quietly popping up on Netflix. Triple Frontier has been in the works for years (at one point, Kathryn Bigelow was attached to direct, while Tom Hanks, Tom Hardy, Channing Tatum, and Johnny Depp were all rumored to star); while the film wasn't screened for Portland critics, whatever the hell it ends up being will be something interesting. (Streams Wed March 13, Netflix) ERIK HENRIKSEN
Tyler Perry's A Madea Family Funeral
"What is dead may never die." —The Drowned God of the Iron Islands (Now playing, various theaters)
Us
Review forthcoming at portlandmercury.com/film. (Opens Fri March 22, various theaters)
The Wedding Guest
A new Michael Winterbottom thriller starring Dev Patel as a mysterious British man making his way across Pakistan and India. (Opens Fri March 15, Fox Tower 10)
Wonder Park
A kid imagines an amusement park run by colorful talking animals. They ride the rides 'n' shit, I guess? This used to be the sort of story you'd tune out after five seconds of high-pitched yammering from your bedwetting crotchfruit. But in 2019 insanely rich morons routinely pay $100 mil to overwork a small army of hunchbacked animators in the hopes it'll become the new Hotel Transylvania or something. (Opens Fri March 15, various theaters) bobby roberts
Yardie
The directorial debut of actor/writer/DJ/balladeer Idris Elba, Yardie is a crimey trip to 1970s Kingston, Jamaica, telling the story of a young man in a soundclash crew see king revenge on the gangsters who murdered his brother. Not screened for critics. (Opens Fri March 15, Living Room Theaters)
---
{{image:7}}

[ Subscribe to the comments on this story ]



Next Page: 10000
Site Map 2018_01_14
Site Map 2018_01_15
Site Map 2018_01_16
Site Map 2018_01_17
Site Map 2018_01_18
Site Map 2018_01_19
Site Map 2018_01_20
Site Map 2018_01_21
Site Map 2018_01_22
Site Map 2018_01_23
Site Map 2018_01_24
Site Map 2018_01_25
Site Map 2018_01_26
Site Map 2018_01_27
Site Map 2018_01_28
Site Map 2018_01_29
Site Map 2018_01_30
Site Map 2018_01_31
Site Map 2018_02_01
Site Map 2018_02_02
Site Map 2018_02_03
Site Map 2018_02_04
Site Map 2018_02_05
Site Map 2018_02_06
Site Map 2018_02_07
Site Map 2018_02_08
Site Map 2018_02_09
Site Map 2018_02_10
Site Map 2018_02_11
Site Map 2018_02_12
Site Map 2018_02_13
Site Map 2018_02_14
Site Map 2018_02_15
Site Map 2018_02_15
Site Map 2018_02_16
Site Map 2018_02_17
Site Map 2018_02_18
Site Map 2018_02_19
Site Map 2018_02_20
Site Map 2018_02_21
Site Map 2018_02_22
Site Map 2018_02_23
Site Map 2018_02_24
Site Map 2018_02_25
Site Map 2018_02_26
Site Map 2018_02_27
Site Map 2018_02_28
Site Map 2018_03_01
Site Map 2018_03_02
Site Map 2018_03_03
Site Map 2018_03_04
Site Map 2018_03_05
Site Map 2018_03_06
Site Map 2018_03_07
Site Map 2018_03_08
Site Map 2018_03_09
Site Map 2018_03_10
Site Map 2018_03_11
Site Map 2018_03_12
Site Map 2018_03_13
Site Map 2018_03_14
Site Map 2018_03_15
Site Map 2018_03_16
Site Map 2018_03_17
Site Map 2018_03_18
Site Map 2018_03_19
Site Map 2018_03_20
Site Map 2018_03_21
Site Map 2018_03_22
Site Map 2018_03_23
Site Map 2018_03_24
Site Map 2018_03_25
Site Map 2018_03_26
Site Map 2018_03_27
Site Map 2018_03_28
Site Map 2018_03_29
Site Map 2018_03_30
Site Map 2018_03_31
Site Map 2018_04_01
Site Map 2018_04_02
Site Map 2018_04_03
Site Map 2018_04_04
Site Map 2018_04_05
Site Map 2018_04_06
Site Map 2018_04_07
Site Map 2018_04_08
Site Map 2018_04_09
Site Map 2018_04_10
Site Map 2018_04_11
Site Map 2018_04_12
Site Map 2018_04_13
Site Map 2018_04_14
Site Map 2018_04_15
Site Map 2018_04_16
Site Map 2018_04_17
Site Map 2018_04_18
Site Map 2018_04_19
Site Map 2018_04_20
Site Map 2018_04_21
Site Map 2018_04_22
Site Map 2018_04_23
Site Map 2018_04_24
Site Map 2018_04_25
Site Map 2018_04_26
Site Map 2018_04_27
Site Map 2018_04_28
Site Map 2018_04_29
Site Map 2018_04_30
Site Map 2018_05_01
Site Map 2018_05_02
Site Map 2018_05_03
Site Map 2018_05_04
Site Map 2018_05_05
Site Map 2018_05_06
Site Map 2018_05_07
Site Map 2018_05_08
Site Map 2018_05_09
Site Map 2018_05_15
Site Map 2018_05_16
Site Map 2018_05_17
Site Map 2018_05_18
Site Map 2018_05_19
Site Map 2018_05_20
Site Map 2018_05_21
Site Map 2018_05_22
Site Map 2018_05_23
Site Map 2018_05_24
Site Map 2018_05_25
Site Map 2018_05_26
Site Map 2018_05_27
Site Map 2018_05_28
Site Map 2018_05_29
Site Map 2018_05_30
Site Map 2018_05_31
Site Map 2018_06_01
Site Map 2018_06_02
Site Map 2018_06_03
Site Map 2018_06_04
Site Map 2018_06_05
Site Map 2018_06_06
Site Map 2018_06_07
Site Map 2018_06_08
Site Map 2018_06_09
Site Map 2018_06_10
Site Map 2018_06_11
Site Map 2018_06_12
Site Map 2018_06_13
Site Map 2018_06_14
Site Map 2018_06_15
Site Map 2018_06_16
Site Map 2018_06_17
Site Map 2018_06_18
Site Map 2018_06_19
Site Map 2018_06_20
Site Map 2018_06_21
Site Map 2018_06_22
Site Map 2018_06_23
Site Map 2018_06_24
Site Map 2018_06_25
Site Map 2018_06_26
Site Map 2018_06_27
Site Map 2018_06_28
Site Map 2018_06_29
Site Map 2018_06_30
Site Map 2018_07_01
Site Map 2018_07_02
Site Map 2018_07_03
Site Map 2018_07_04
Site Map 2018_07_05
Site Map 2018_07_06
Site Map 2018_07_07
Site Map 2018_07_08
Site Map 2018_07_09
Site Map 2018_07_10
Site Map 2018_07_11
Site Map 2018_07_12
Site Map 2018_07_13
Site Map 2018_07_14
Site Map 2018_07_15
Site Map 2018_07_16
Site Map 2018_07_17
Site Map 2018_07_18
Site Map 2018_07_19
Site Map 2018_07_20
Site Map 2018_07_21
Site Map 2018_07_22
Site Map 2018_07_23
Site Map 2018_07_24
Site Map 2018_07_25
Site Map 2018_07_26
Site Map 2018_07_27
Site Map 2018_07_28
Site Map 2018_07_29
Site Map 2018_07_30
Site Map 2018_07_31
Site Map 2018_08_01
Site Map 2018_08_02
Site Map 2018_08_03
Site Map 2018_08_04
Site Map 2018_08_05
Site Map 2018_08_06
Site Map 2018_08_07
Site Map 2018_08_08
Site Map 2018_08_09
Site Map 2018_08_10
Site Map 2018_08_11
Site Map 2018_08_12
Site Map 2018_08_13
Site Map 2018_08_15
Site Map 2018_08_16
Site Map 2018_08_17
Site Map 2018_08_18
Site Map 2018_08_19
Site Map 2018_08_20
Site Map 2018_08_21
Site Map 2018_08_22
Site Map 2018_08_23
Site Map 2018_08_24
Site Map 2018_08_25
Site Map 2018_08_26
Site Map 2018_08_27
Site Map 2018_08_28
Site Map 2018_08_29
Site Map 2018_08_30
Site Map 2018_08_31
Site Map 2018_09_01
Site Map 2018_09_02
Site Map 2018_09_03
Site Map 2018_09_04
Site Map 2018_09_05
Site Map 2018_09_06
Site Map 2018_09_07
Site Map 2018_09_08
Site Map 2018_09_09
Site Map 2018_09_10
Site Map 2018_09_11
Site Map 2018_09_12
Site Map 2018_09_13
Site Map 2018_09_14
Site Map 2018_09_15
Site Map 2018_09_16
Site Map 2018_09_17
Site Map 2018_09_18
Site Map 2018_09_19
Site Map 2018_09_20
Site Map 2018_09_21
Site Map 2018_09_23
Site Map 2018_09_24
Site Map 2018_09_25
Site Map 2018_09_26
Site Map 2018_09_27
Site Map 2018_09_28
Site Map 2018_09_29
Site Map 2018_09_30
Site Map 2018_10_01
Site Map 2018_10_02
Site Map 2018_10_03
Site Map 2018_10_04
Site Map 2018_10_05
Site Map 2018_10_06
Site Map 2018_10_07
Site Map 2018_10_08
Site Map 2018_10_09
Site Map 2018_10_10
Site Map 2018_10_11
Site Map 2018_10_12
Site Map 2018_10_13
Site Map 2018_10_14
Site Map 2018_10_15
Site Map 2018_10_16
Site Map 2018_10_17
Site Map 2018_10_18
Site Map 2018_10_19
Site Map 2018_10_20
Site Map 2018_10_21
Site Map 2018_10_22
Site Map 2018_10_23
Site Map 2018_10_24
Site Map 2018_10_25
Site Map 2018_10_26
Site Map 2018_10_27
Site Map 2018_10_28
Site Map 2018_10_29
Site Map 2018_10_30
Site Map 2018_10_31
Site Map 2018_11_01
Site Map 2018_11_02
Site Map 2018_11_03
Site Map 2018_11_04
Site Map 2018_11_05
Site Map 2018_11_06
Site Map 2018_11_07
Site Map 2018_11_08
Site Map 2018_11_09
Site Map 2018_11_10
Site Map 2018_11_11
Site Map 2018_11_12
Site Map 2018_11_13
Site Map 2018_11_14
Site Map 2018_11_15
Site Map 2018_11_16
Site Map 2018_11_17
Site Map 2018_11_18
Site Map 2018_11_19
Site Map 2018_11_20
Site Map 2018_11_21
Site Map 2018_11_22
Site Map 2018_11_23
Site Map 2018_11_24
Site Map 2018_11_25
Site Map 2018_11_26
Site Map 2018_11_27
Site Map 2018_11_28
Site Map 2018_11_29
Site Map 2018_11_30
Site Map 2018_12_01
Site Map 2018_12_02
Site Map 2018_12_03
Site Map 2018_12_04
Site Map 2018_12_05
Site Map 2018_12_06
Site Map 2018_12_07
Site Map 2018_12_08
Site Map 2018_12_09
Site Map 2018_12_10
Site Map 2018_12_11
Site Map 2018_12_12
Site Map 2018_12_13
Site Map 2018_12_14
Site Map 2018_12_15
Site Map 2018_12_16
Site Map 2018_12_17
Site Map 2018_12_18
Site Map 2018_12_19
Site Map 2018_12_20
Site Map 2018_12_21
Site Map 2018_12_22
Site Map 2018_12_23
Site Map 2018_12_24
Site Map 2018_12_25
Site Map 2018_12_26
Site Map 2018_12_27
Site Map 2018_12_28
Site Map 2018_12_29
Site Map 2018_12_30
Site Map 2018_12_31
Site Map 2019_01_01
Site Map 2019_01_02
Site Map 2019_01_03
Site Map 2019_01_04
Site Map 2019_01_06
Site Map 2019_01_07
Site Map 2019_01_08
Site Map 2019_01_09
Site Map 2019_01_11
Site Map 2019_01_12
Site Map 2019_01_13
Site Map 2019_01_14
Site Map 2019_01_15
Site Map 2019_01_16
Site Map 2019_01_17
Site Map 2019_01_18
Site Map 2019_01_19
Site Map 2019_01_20
Site Map 2019_01_21
Site Map 2019_01_22
Site Map 2019_01_23
Site Map 2019_01_24
Site Map 2019_01_25
Site Map 2019_01_26
Site Map 2019_01_27
Site Map 2019_01_28
Site Map 2019_01_29
Site Map 2019_01_30
Site Map 2019_01_31
Site Map 2019_02_01
Site Map 2019_02_02
Site Map 2019_02_03
Site Map 2019_02_04
Site Map 2019_02_05
Site Map 2019_02_06
Site Map 2019_02_07
Site Map 2019_02_08
Site Map 2019_02_09
Site Map 2019_02_10
Site Map 2019_02_11
Site Map 2019_02_12
Site Map 2019_02_13
Site Map 2019_02_14
Site Map 2019_02_15
Site Map 2019_02_16
Site Map 2019_02_17
Site Map 2019_02_18
Site Map 2019_02_19
Site Map 2019_02_20
Site Map 2019_02_21
Site Map 2019_02_22
Site Map 2019_02_23
Site Map 2019_02_24
Site Map 2019_02_25
Site Map 2019_02_26
Site Map 2019_02_27
Site Map 2019_02_28
Site Map 2019_03_01
Site Map 2019_03_02
Site Map 2019_03_03
Site Map 2019_03_04
Site Map 2019_03_05
Site Map 2019_03_06
Site Map 2019_03_07
Site Map 2019_03_08
Site Map 2019_03_09
Site Map 2019_03_10
Site Map 2019_03_11
Site Map 2019_03_12
Site Map 2019_03_13