Next Page: 10000
Li Keqiang arrives in Kyrgyzstan, capital of Bishkek www.70qq.cn
Cache
Translate Page
Li Keqiang arrived in Kyrgyzstan's capital Bishkek, the original title: Li Keqiang arrived in Bishkek for an official visit and to attend the Shanghai Cooperation Organization Member States heads of government of Kyrgyzstan (Prime Minister) Council meeting on 2 November, Xinhua news agency, Bishkek (reporter Zhang Zhengfu Chen Yao) should be invited to the Kyrgyz […]

Asian beach soccer finals this weekend
Cache
Translate Page
The 2019 Asian Football Confederation (AFC) Beach Soccer Championship is currently taking place at Bali Hai beachfront in Pattaya from March 7-17. This is the ninth edition of the tournament that features Asian men's national beach soccer teams. There are 15 nations taking part this year including Iran, UAE, Japan, Lebanon, Malaysia, Qatar, Kyrgyzstan, China, […]

Photos: An Ancient Ceremony to Celebrate the End of Winter (21 photos)
Cache
Translate Page
Maslenitsa is an ancient ceremony—a farewell to winter celebrated since pagan times in the Slavic regions of Russia, Belarus, Ukraine, and other countries. Maslenitsa, or Pancake Week, is both a folk and religious holiday tied to Shrovetide, the carnival before Lent. Some traditional festivities include the burning of effigies of "Lady Maslenitsa," family visits, snowball fights, and the cooking and eating of blini, pancakes, or crepes. Below, some images of Maslenitsa this year from Russia, Belarus, and Kyrgyzstan.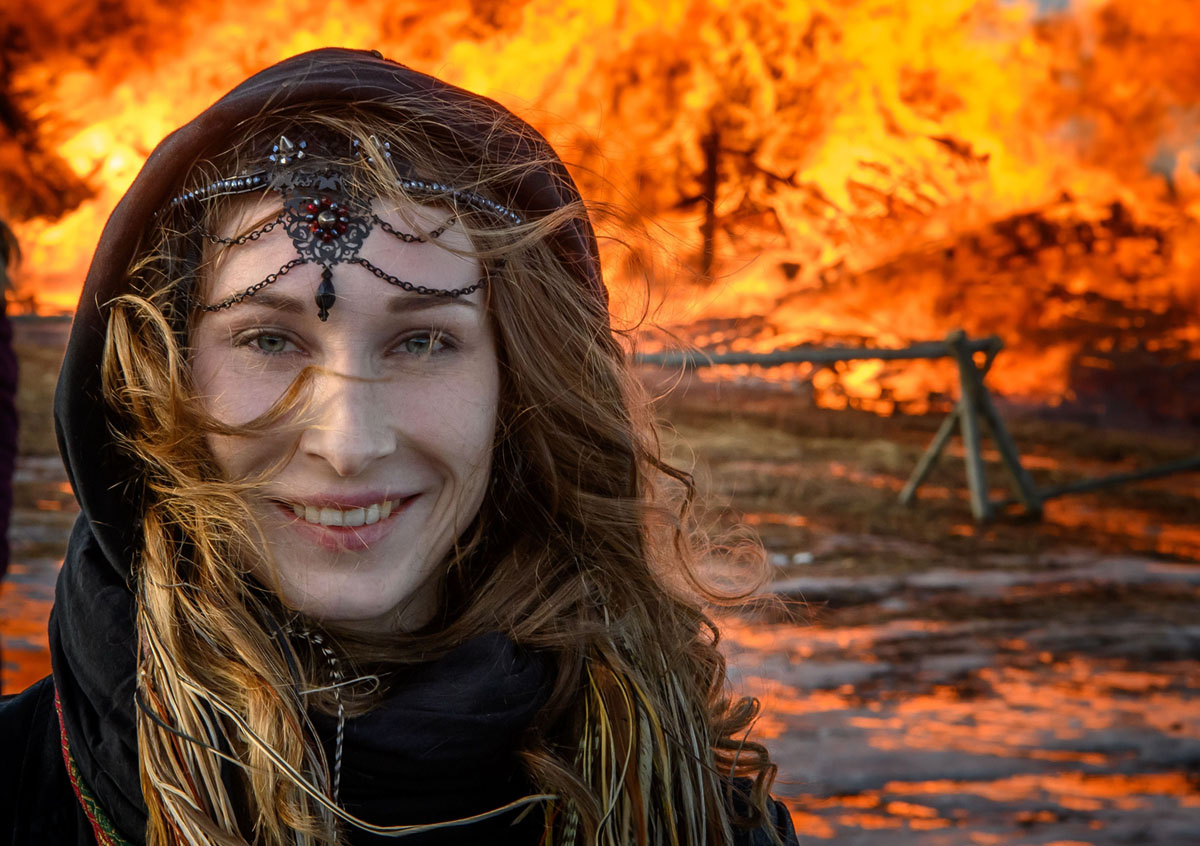 Landscapes of the Northern Tian Shan
Cache
Translate Page
The Tian Shan is a mountain system located in Central Asia in the territory of five countries: Kyrgyzstan, Kazakhstan, China (Xinjiang Uygur Autonomous Region), Tajikistan, and Uzbekistan. It is one of the highest mountain systems in the world with more than thirty peaks over 6,000 meters high. Let's look at the landscapes of the northern […]

Historiography of Post-Soviet Kyrgyzstan.
Cache
Translate Page
Historiography of Post-Soviet Kyrgyzstan
Author: Tyntchtykbek Tchoroev
Source: International Journal of Middle East Studies, Vol. 34, No. 2, Special Issue: Nationalism and the Colonial Legacy in the Middle East and Central Asia (May, 2002), pp. 351-374
Published by: Cambridge University Press
THE DRAGON HAS NO TEETH:
Cache
Translate Page
In December 2018, members of the Kyrgyz nationalist Kyrk Choro organisation held their first protest action outside the Chinese Embassy in Bishkek. According to media reports, around 50 people turned up to demand that the government deport illegal migrants within a month -- and to stop the persecution of ethnic Kyrgyz in China.




A few weeks later, a second protest - this time spontaneous - took place on 7 January this year, on Bishkek's central Ala-Too Square, where witnesses report seeing about 300 people. The aim of this action? Activists once again demanded that "illegal" migrants be deported. Representatives of Kyrk Choro stated that they were not involved in this protest.




Then, on 17 January, another anti-Chinese protest was organised in central Bishkek. Its organisers demanded that the Kyrgyz government check Chinese citizens' work permits, lower the foreign workers' quota, and cancel the country's debt to China (approximately $1.7 billion, according to the Finance Ministry); some protesters even demanded a ban on Kyrgyz women marrying Chinese men. The demo ended with the arrest of 21 protesters: the police claimed that the activists were obstructing traffic and using foul language.




This series of increasingly well-attended protests has provoked discussion on Kyrgyz social media -- unsurprising at a time when public fears about the detention of ethnic Kyrgyz in Xinjiang are high.
Next Page: 10000
Site Map 2018_01_14
Site Map 2018_01_15
Site Map 2018_01_16
Site Map 2018_01_17
Site Map 2018_01_18
Site Map 2018_01_19
Site Map 2018_01_20
Site Map 2018_01_21
Site Map 2018_01_22
Site Map 2018_01_23
Site Map 2018_01_24
Site Map 2018_01_25
Site Map 2018_01_26
Site Map 2018_01_27
Site Map 2018_01_28
Site Map 2018_01_29
Site Map 2018_01_30
Site Map 2018_01_31
Site Map 2018_02_01
Site Map 2018_02_02
Site Map 2018_02_03
Site Map 2018_02_04
Site Map 2018_02_05
Site Map 2018_02_06
Site Map 2018_02_07
Site Map 2018_02_08
Site Map 2018_02_09
Site Map 2018_02_10
Site Map 2018_02_11
Site Map 2018_02_12
Site Map 2018_02_13
Site Map 2018_02_14
Site Map 2018_02_15
Site Map 2018_02_15
Site Map 2018_02_16
Site Map 2018_02_17
Site Map 2018_02_18
Site Map 2018_02_19
Site Map 2018_02_20
Site Map 2018_02_21
Site Map 2018_02_22
Site Map 2018_02_23
Site Map 2018_02_24
Site Map 2018_02_25
Site Map 2018_02_26
Site Map 2018_02_27
Site Map 2018_02_28
Site Map 2018_03_01
Site Map 2018_03_02
Site Map 2018_03_03
Site Map 2018_03_04
Site Map 2018_03_05
Site Map 2018_03_06
Site Map 2018_03_07
Site Map 2018_03_08
Site Map 2018_03_09
Site Map 2018_03_10
Site Map 2018_03_11
Site Map 2018_03_12
Site Map 2018_03_13
Site Map 2018_03_14
Site Map 2018_03_15
Site Map 2018_03_16
Site Map 2018_03_17
Site Map 2018_03_18
Site Map 2018_03_19
Site Map 2018_03_20
Site Map 2018_03_21
Site Map 2018_03_22
Site Map 2018_03_23
Site Map 2018_03_24
Site Map 2018_03_25
Site Map 2018_03_26
Site Map 2018_03_27
Site Map 2018_03_28
Site Map 2018_03_29
Site Map 2018_03_30
Site Map 2018_03_31
Site Map 2018_04_01
Site Map 2018_04_02
Site Map 2018_04_03
Site Map 2018_04_04
Site Map 2018_04_05
Site Map 2018_04_06
Site Map 2018_04_07
Site Map 2018_04_08
Site Map 2018_04_09
Site Map 2018_04_10
Site Map 2018_04_11
Site Map 2018_04_12
Site Map 2018_04_13
Site Map 2018_04_14
Site Map 2018_04_15
Site Map 2018_04_16
Site Map 2018_04_17
Site Map 2018_04_18
Site Map 2018_04_19
Site Map 2018_04_20
Site Map 2018_04_21
Site Map 2018_04_22
Site Map 2018_04_23
Site Map 2018_04_24
Site Map 2018_04_25
Site Map 2018_04_26
Site Map 2018_04_27
Site Map 2018_04_28
Site Map 2018_04_29
Site Map 2018_04_30
Site Map 2018_05_01
Site Map 2018_05_02
Site Map 2018_05_03
Site Map 2018_05_04
Site Map 2018_05_05
Site Map 2018_05_06
Site Map 2018_05_07
Site Map 2018_05_08
Site Map 2018_05_09
Site Map 2018_05_15
Site Map 2018_05_16
Site Map 2018_05_17
Site Map 2018_05_18
Site Map 2018_05_19
Site Map 2018_05_20
Site Map 2018_05_21
Site Map 2018_05_22
Site Map 2018_05_23
Site Map 2018_05_24
Site Map 2018_05_25
Site Map 2018_05_26
Site Map 2018_05_27
Site Map 2018_05_28
Site Map 2018_05_29
Site Map 2018_05_30
Site Map 2018_05_31
Site Map 2018_06_01
Site Map 2018_06_02
Site Map 2018_06_03
Site Map 2018_06_04
Site Map 2018_06_05
Site Map 2018_06_06
Site Map 2018_06_07
Site Map 2018_06_08
Site Map 2018_06_09
Site Map 2018_06_10
Site Map 2018_06_11
Site Map 2018_06_12
Site Map 2018_06_13
Site Map 2018_06_14
Site Map 2018_06_15
Site Map 2018_06_16
Site Map 2018_06_17
Site Map 2018_06_18
Site Map 2018_06_19
Site Map 2018_06_20
Site Map 2018_06_21
Site Map 2018_06_22
Site Map 2018_06_23
Site Map 2018_06_24
Site Map 2018_06_25
Site Map 2018_06_26
Site Map 2018_06_27
Site Map 2018_06_28
Site Map 2018_06_29
Site Map 2018_06_30
Site Map 2018_07_01
Site Map 2018_07_02
Site Map 2018_07_03
Site Map 2018_07_04
Site Map 2018_07_05
Site Map 2018_07_06
Site Map 2018_07_07
Site Map 2018_07_08
Site Map 2018_07_09
Site Map 2018_07_10
Site Map 2018_07_11
Site Map 2018_07_12
Site Map 2018_07_13
Site Map 2018_07_14
Site Map 2018_07_15
Site Map 2018_07_16
Site Map 2018_07_17
Site Map 2018_07_18
Site Map 2018_07_19
Site Map 2018_07_20
Site Map 2018_07_21
Site Map 2018_07_22
Site Map 2018_07_23
Site Map 2018_07_24
Site Map 2018_07_25
Site Map 2018_07_26
Site Map 2018_07_27
Site Map 2018_07_28
Site Map 2018_07_29
Site Map 2018_07_30
Site Map 2018_07_31
Site Map 2018_08_01
Site Map 2018_08_02
Site Map 2018_08_03
Site Map 2018_08_04
Site Map 2018_08_05
Site Map 2018_08_06
Site Map 2018_08_07
Site Map 2018_08_08
Site Map 2018_08_09
Site Map 2018_08_10
Site Map 2018_08_11
Site Map 2018_08_12
Site Map 2018_08_13
Site Map 2018_08_15
Site Map 2018_08_16
Site Map 2018_08_17
Site Map 2018_08_18
Site Map 2018_08_19
Site Map 2018_08_20
Site Map 2018_08_21
Site Map 2018_08_22
Site Map 2018_08_23
Site Map 2018_08_24
Site Map 2018_08_25
Site Map 2018_08_26
Site Map 2018_08_27
Site Map 2018_08_28
Site Map 2018_08_29
Site Map 2018_08_30
Site Map 2018_08_31
Site Map 2018_09_01
Site Map 2018_09_02
Site Map 2018_09_03
Site Map 2018_09_04
Site Map 2018_09_05
Site Map 2018_09_06
Site Map 2018_09_07
Site Map 2018_09_08
Site Map 2018_09_09
Site Map 2018_09_10
Site Map 2018_09_11
Site Map 2018_09_12
Site Map 2018_09_13
Site Map 2018_09_14
Site Map 2018_09_15
Site Map 2018_09_16
Site Map 2018_09_17
Site Map 2018_09_18
Site Map 2018_09_19
Site Map 2018_09_20
Site Map 2018_09_21
Site Map 2018_09_23
Site Map 2018_09_24
Site Map 2018_09_25
Site Map 2018_09_26
Site Map 2018_09_27
Site Map 2018_09_28
Site Map 2018_09_29
Site Map 2018_09_30
Site Map 2018_10_01
Site Map 2018_10_02
Site Map 2018_10_03
Site Map 2018_10_04
Site Map 2018_10_05
Site Map 2018_10_06
Site Map 2018_10_07
Site Map 2018_10_08
Site Map 2018_10_09
Site Map 2018_10_10
Site Map 2018_10_11
Site Map 2018_10_12
Site Map 2018_10_13
Site Map 2018_10_14
Site Map 2018_10_15
Site Map 2018_10_16
Site Map 2018_10_17
Site Map 2018_10_18
Site Map 2018_10_19
Site Map 2018_10_20
Site Map 2018_10_21
Site Map 2018_10_22
Site Map 2018_10_23
Site Map 2018_10_24
Site Map 2018_10_25
Site Map 2018_10_26
Site Map 2018_10_27
Site Map 2018_10_28
Site Map 2018_10_29
Site Map 2018_10_30
Site Map 2018_10_31
Site Map 2018_11_01
Site Map 2018_11_02
Site Map 2018_11_03
Site Map 2018_11_04
Site Map 2018_11_05
Site Map 2018_11_06
Site Map 2018_11_07
Site Map 2018_11_08
Site Map 2018_11_09
Site Map 2018_11_10
Site Map 2018_11_11
Site Map 2018_11_12
Site Map 2018_11_13
Site Map 2018_11_14
Site Map 2018_11_15
Site Map 2018_11_16
Site Map 2018_11_17
Site Map 2018_11_18
Site Map 2018_11_19
Site Map 2018_11_20
Site Map 2018_11_21
Site Map 2018_11_22
Site Map 2018_11_23
Site Map 2018_11_24
Site Map 2018_11_25
Site Map 2018_11_26
Site Map 2018_11_27
Site Map 2018_11_28
Site Map 2018_11_29
Site Map 2018_11_30
Site Map 2018_12_01
Site Map 2018_12_02
Site Map 2018_12_03
Site Map 2018_12_04
Site Map 2018_12_05
Site Map 2018_12_06
Site Map 2018_12_07
Site Map 2018_12_08
Site Map 2018_12_09
Site Map 2018_12_10
Site Map 2018_12_11
Site Map 2018_12_12
Site Map 2018_12_13
Site Map 2018_12_14
Site Map 2018_12_15
Site Map 2018_12_16
Site Map 2018_12_17
Site Map 2018_12_18
Site Map 2018_12_19
Site Map 2018_12_20
Site Map 2018_12_21
Site Map 2018_12_22
Site Map 2018_12_23
Site Map 2018_12_24
Site Map 2018_12_25
Site Map 2018_12_26
Site Map 2018_12_27
Site Map 2018_12_28
Site Map 2018_12_29
Site Map 2018_12_30
Site Map 2018_12_31
Site Map 2019_01_01
Site Map 2019_01_02
Site Map 2019_01_03
Site Map 2019_01_04
Site Map 2019_01_06
Site Map 2019_01_07
Site Map 2019_01_08
Site Map 2019_01_09
Site Map 2019_01_11
Site Map 2019_01_12
Site Map 2019_01_13
Site Map 2019_01_14
Site Map 2019_01_15
Site Map 2019_01_16
Site Map 2019_01_17
Site Map 2019_01_18
Site Map 2019_01_19
Site Map 2019_01_20
Site Map 2019_01_21
Site Map 2019_01_22
Site Map 2019_01_23
Site Map 2019_01_24
Site Map 2019_01_25
Site Map 2019_01_26
Site Map 2019_01_27
Site Map 2019_01_28
Site Map 2019_01_29
Site Map 2019_01_30
Site Map 2019_01_31
Site Map 2019_02_01
Site Map 2019_02_02
Site Map 2019_02_03
Site Map 2019_02_04
Site Map 2019_02_05
Site Map 2019_02_06
Site Map 2019_02_07
Site Map 2019_02_08
Site Map 2019_02_09
Site Map 2019_02_10
Site Map 2019_02_11
Site Map 2019_02_12
Site Map 2019_02_13
Site Map 2019_02_14
Site Map 2019_02_15
Site Map 2019_02_16
Site Map 2019_02_17
Site Map 2019_02_18
Site Map 2019_02_19
Site Map 2019_02_20
Site Map 2019_02_21
Site Map 2019_02_22
Site Map 2019_02_23
Site Map 2019_02_24
Site Map 2019_02_25
Site Map 2019_02_26
Site Map 2019_02_27
Site Map 2019_02_28
Site Map 2019_03_01
Site Map 2019_03_02
Site Map 2019_03_03
Site Map 2019_03_04
Site Map 2019_03_05
Site Map 2019_03_06
Site Map 2019_03_07
Site Map 2019_03_08
Site Map 2019_03_09
Site Map 2019_03_10
Site Map 2019_03_11
Site Map 2019_03_12
Site Map 2019_03_13