Next Page: 10000
Expert urges UN's remedies on lead poisoning victims
Cache
Translate Page
PRISTINA, Kosovo (AP) - A human rights expert has urged the United Nations to take "immediate action" to provide justice and remedies to displaced minority communities in Kosovo who were sheltered on lead-contaminated wasteland.
Baskut Tuncak, a U.N.-appointed expert on the human rights implications of toxic substances, said on Wednesday ...

Прояра, или кукурузные штучки
Cache
Translate Page
Блюда балканской кухни привлекают тем, что довольно просты, вкусны и не требуют больших вложений. Плюс сама по себе заманчива возможность попробовать создать что-то новенькое из знакомых ингредиентов.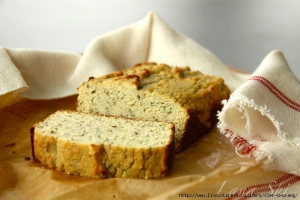 Marc Garneau set to update Ottawa's position on Boeing 737 Max 8 planes
Cache
Translate Page
Transport Minister Marc Garneau is set to update Ottawa's position on the Boeing 737 Max 8, the aircraft that crashed in Ethiopia, and whether Canada will fall in line with other nations that have grounded the planes.
Garneau is scheduled to address Canada's plan and safety concerns regarding the Max 8 at 11 a.m., but it's not yet clear whether he will impose similar restrictions on the aircraft.
The update comes after Toronto-based Sunwing Airlines announced late Tuesday that it is temporarily grounding its four Boeing 737 Max 8 aircraft in the wake of the crash in Addis Ababa that killed all 157 people on board, including 18 Canadians.
Sunwing says it made the decision for "evolving commercial reasons" unrelated to safety, including airspace restrictions being imposed in other countries.
Garneau is facing an escalating dilemma over the aircraft, which is being grounded or banned by a growing number of countries after the accident that some experts have said has parallels to a Lion Air crash of the same model of aircraft in Indonesia that killed 189 people last October.
Read more:
Advocate says forcing passengers to fly on Boeing 737 Max 8 is 'unethical' as Sunwing suspends use of aircraft
Ottawa exempts Boeing 737 Max jets from standards meant to minimize passenger injuries
Flight attendants, passengers wary about safety of Boeing 737 Max 8s after deadly crash
Garneau said Tuesday that he has no plans to ground Canada's fleet of the Max 8 aircraft, but that "all options are on the table."
Lebanon and Kosovo barred the aircraft from their airspace today, and Norwegian Air Shuttles said it would seek compensation from Boeing after grounding its fleet. Egypt banned the operation of the aircraft.
The U.S.-based Boeing has said it has no reason to pull the popular aircraft from the skies and does not intend to issue new recommendations about the aircraft to customers.
Earlier Tuesday, authorities from more than half a dozen countries and regulators, including the European Union Aviation Safety Agency (EASA), announced grounding orders or airspace bans on the aircraft.
By Tuesday evening, dozens of airlines had grounded the Max 8, leaving the majority of the nearly 390 Max 8s currently in service around the world confined to the hangar.
Air Canada, along with Southwest and American Airlines, are the major outliers.
Air Canada has 24 Max 8 aircraft, which it uses mainly for domestic and U.S. routes, while Calgary-based WestJet Airlines Ltd. has 13 Max 8s.
The Battle for the Future of U.S. Foreign Policy Has Begun
Cache
Translate Page
Ted Galen Carpenter

There are signs of growing congressional inconsistency, if not incoherence, regarding the authority of the president in foreign affairs. The legislature seeks to interfere on issues that are the president's responsibility while still failing to fulfill its own constitutionally mandated responsibility regarding the war power.

An incident of misplaced assertiveness took place in January when the House of Representatives passed the NATO Support Act prohibiting the executive branch from using any funds to facilitate U.S. withdrawal from the Alliance in any way. The legislation appears to bar a drawdown of U.S. troop levels in Europe and any effort to terminate U.S. membership in NATO.

Enacting the legislation seemed weirdly premature. President Donald Trump has not even taken any substantive actions that might diminish U.S. participation in NATO affairs. He has merely criticized the allies for their lack of burden-sharing in the collective defense effort and (correctly) suggested that NATO itself might be "obsolete" given how much the European and global security environments have changed since the Alliance's birth at the dawn of the Cold War against the Soviet Union.

The constitutionality of such restrictions also is highly suspect. The Constitution makes the president the steward of foreign affairs. Presidents historically have enjoyed wide latitude regarding the interpretation, execution, and even termination of U.S. treaties. Chief executives have enjoyed even greater latitude regarding troop deployments, especially in noncombat situations, and the nature, extent, and duration of military commitments to implement treaties or other agreements. Congressional interference in the form of the NATO Support Act would be truly revolutionary-and not in a good way. It is a transparent congressional attempt to usurp the president's rightful constitutional authority and seek to micromanage U.S. foreign policy.

The NATO issue is not the only case in which congressional efforts are underway to seize control of foreign-policy decisions from the executive. A faction in both houses is now pushing a measure that would prevent the White House from failing to honor U.S. obligations under the Intermediate Nuclear Forces (INF) Treaty until it expires in February 2021. Unlike in the case of NATO, the president has taken tangible steps against the INF. After accusing Russia of violating its obligations under the treaty, Trump announced that the United States intended to withdraw from the INF. It should be stressed that the issue is not whether the president's policies on NATO or the INF are wise or misguided; the relevant issue is whether the Constitution invests the executive or Congress with the authority to make those decisions.

Greater congressional assertiveness on such issues is especially odd given how readily Congress has abandoned its own explicit constitutional authority to control the war power. Even as legislators moved to restrict Trump regarding NATO and the INF, there was no effective campaign to prevent him from implementing his decision to keep at least two hundred troops in Syria, despite the continuing lack of any congressional authorization for U.S. military involvement in that combat zone.

The bipolar nature of congressional behavior is striking. Congress continues the long pattern of abdicating its responsibility when it comes to decisions about whether to involve the republic in armed conflicts. The authors of the Constitution specifically gave the war power to Congress, but that branch has habitually deferred to the president since Harry Truman's presidential war in Korea in 1950.

Throughout the succeeding decades, occupants of the Oval Office have either bypassed Congress entirely or sought vacuous "blank check" congressional resolutions. The 1964 Gulf of Tonkin Resolution and the 2001 Authorization for the Use of Military Force (AUMF) following the 9/11 terrorist attacks are examples of the latter. Lyndon Johnson's 1965 invasion of the Dominican Republic, Ronald Reagan's 1983 invasion of Grenada, Barack Obama's air war in Libya, and the current U.S. military actions in Syria and Yemen are examples of the former. Bill Clinton probably deserves the award for the most brazen contempt of the congressional war power. Not only did he launch the Kosovo war without congressional approval, but he defied a House vote against giving him such authorization.

The recent vote of both houses to terminate U.S. participation in the Saudi Arabian-led war in Yemen is an encouraging step toward reviving the war power. But only time will tell if that effort is the beginning of a worthwhile trend. The successful effort of the Senate GOP leadership to prevent approval of legislation requiring an explicit AUMF for the Syria mission suggests that the Yemen vote was an outlier and that congressional abdication of the war power likely will continue in most cases.

Yet even as Congress evades its responsibilities in that most vital area, it is escalating its meddling and attempted micromanagement of other elements of foreign policy. For Congress to seek unprecedented, unconstitutional power with respect to nonmilitary aspects of foreign affairs while it continues abdicating the war power is shameful. Instead of trying to dictate policy on the INF and preserve the organizational dinosaur known as NATO against even modest reforms that the president might wish to implement, Congress needs to do a much better job of tending to its own duties and constitutional responsibilities.

Ted Galen Carpenter, a senior fellow in security studies at the Cato Institute and a contributing editor at the National Interest, is the author of twelve books and more than 750 articles on foreign affairs.

Riccardo Fraccari anuncia primer torneo Béisbol Five en Colombia
Cache
Translate Page
El presidente de la Confederación Mundial de Béisbol-Softbol (WSBC), el italiano Riccardo Fraccari, anunció este martes en La Habana que el primer torneo de la modalidad Béisbol Five se realizará en Colombia durante la Semana Santa y el mundial tendrá lugar en el año 2020 en México.
Fraccari, quien realiza actualmente una visita de trabajo a Cuba, explicó que el mundial de Béisbol Five se jugará con equipos masculinos, femeninos y mixtos en dos categorías: sub'15 y adultos, en una entrevista que publica el sitio deportivo Jit.
Sobre el impulso que le da la WSBC al Béisbol Five señaló que "la sociedad cambia. Los jóvenes necesitan algo distinto porque consumen de manera diferente el deporte. Como ente rector mundial hicimos este análisis y tomamos decisiones. Cuba me ayudó muchísimo con el Béisbol Five".
"En muchos países se jugaba el cuatro esquinas, pero faltaba crear una normativa internacional. En pocos meses ha crecido la demanda de entrenadores para enseñar el Béisbol Five. Japón solicitó una clínica internacional con 200 entrenadores. África se ha sumado con mucha fuerza y hasta en Kosovo se está jugando", apuntó.
También avanzó que tras los Juegos Olímpicos de Tokio 2020 los partidos internacionales en todas las categorías del béisbol tendrán una duración de siete entradas.
"La demora más amplia de los juegos es entre la séptima y la novena entradas. Esto acortará como mínimo una hora de duración. Con el partido a siete entradas se va a disminuir el desequilibrio entre un equipo y otro", señaló.
La máxima autoridad del béisbol mundial dijo que el objetivo que persigue la Confederación es globalizar este deporte y por eso ha adoptado esta medida que cree será "favorable" para la permanencia de este deporte en los Juegos Olímpicos porque las cuotas "son un problema, y ahora se necesitarán menos atletas".
Detalló que ha venido a Cuba para hablar con las autoridades deportivas sobre la clasificación olímpica, proyectos con relación a academias y acerca de las elecciones de este año de la confederación americana de béisbol y saber los planes de Cuba.
Además abordó temas referidos a la participación de la isla en el Premier 12 y la posibilidad de topar con equipos asiáticos antes de esa competencia.
Sin embargo, señaló que uno de los motivos principales de su visita es ver la posibilidad de que se cree una academia de béisbol con sede en Cuba con un concepto que garantizaría el desarrollo de la disciplina en el país a través de un proyecto común entre la Confederación y el deporte cubano.
El directivo consideró que Cuba tiene que ser "protagonista" a nivel mundial en este deporte, al tiempo que recomendó analizar los últimos resultados que no permitieron su clasificación a los mundiales sub'23 y sub'18, y en ese sentido afirmó que si la Federación que preside "puede ayudar, lo hará".
THE ESTABLISHMENT EYES CENTRAL AFRICA FOR MORE MISSION CREEP
Cache
Translate Page
As if the United States wasn't already pursuing enough murky and dubious military missions in such places as Afghanistan, Syria, and Yemen, a push appears to be underway to expand Washington's involvement in Sub-Saharan Africa.
U.S. troops are more deeply engaged in "anti-terror" in Niger, Somalia, and other countries than most Americans realize. When four American Special Forces personnel died in Niger in 2017, even members of Congress were surprised.
A lobbying effort now seems to be taking place for U.S. intervention to alleviate suffering in the Central African Republic (CAR), because of that country's ongoing civil war. NBC News took the lead with a story on the March 6 Today show and followed it up with a more detailed segment on the Nightly News that same evening. Cynthia McFadden was the lead journalist for the report that included searing footage of suffering in one UN-run refugee camp.
The media treatment would be familiar to anyone who recalls the preludes to U.S. military interventions in such places as Somalia, Bosnia, Kosovo, Libya, and Syria. There is extensive video of starving, disease-afflicted children and their anguished parents.
Press Releases: Assistant Secretary Kirsten D. Madison Travel to Vienna, Austria for the 62nd UN Commission on Narcotic Drugs and Pristina, Kosovo
Cache
Translate Page
Media Note
Office of the Spokesperson
Washington, DC

March 13, 2019
---
Assistant Secretary of State for the Bureau of International Narcotics and Law Enforcement Affairs (INL) Kirsten D. Madison will lead the U.S. delegation to the High-Level Segment of the 62nd Commission on Narcotic Drugs (CND), March 14-15, in Vienna, Austria. At the CND, the United States will seek increased national action to control the illicit synthetic drugs that are fueling the ongoing U.S. opioid crisis, building on President Trump's Call to Action on the World Drug Problem, which was launched at last year's United Nations General Assembly.
The United States will also take advantage of the high-level international platform of the CND to showcase innovative national approaches for dismantling illicit supply chains of synthetic drugs and supporting health-centered approaches to reduce demand for these deadly drugs.
The U.S. delegation will include representatives of the Department of Justice, the Drug Enforcement Administration, the Department of Health and Human Services, the Food and Drug Administration, and the White House Office of National Drug Control Policy.
Following the High-Level Segment of the CND, Assistant Secretary Madison will travel to Pristina, Kosovo to meet with Prime Minister Ramush Haradinaj, officials from the Kosovo Police, the Ministry of Justice, the Kosovo Correctional Service, and members of civil society to advance U.S.-supported justice and law enforcement sector reform in Kosovo. She will also give remarks at an equipment donation ceremony that will significantly enhance the law enforcement capacity of the Kosovo Forensics Agency.
The State Department, through INL, combats drug trafficking, transnational crime, and corruption worldwide by helping governments and civil society build strong, stable, and fair societies overseas that counter the transnational crime and instability that threatens Americans' security.
To receive updates on the CND and Assistant Secretary Madison's visit, follow the Bureau of International Narcotics and Law Enforcement Affairs on Twitter @StateINL and Facebook at http://www.facebook.com/StateINL.
British Vehicles Special Vol.21 Challenger 2: Main Weapon System in Armoured Regiments
Cache
Translate Page
Challenger 2
Main Weapon System in Armoured Regiments of the British Army First fielded in 1998, the Challenger 2 main battle tank is today the main weapon system in armoured regiments of the British Army, and the only weapon system of its kind in service with the British Armed Forces. Since it entered service, the Challenger 2 has proved itself during the peace support operation in Kosovo with KFoR from 2000 onwards, conventional warfare operations in Iraq under operation Telic in 2003, and counterinsurgency operations in Iraq under operation Telic between 2003 and 2009. This publication describes in great detail the development, technical characteristics, service and production batches of the Challenger 2.
Quality Photos and Illustrations;
Illustrated with 139 colour photographs photographs
Language:
English
Number of Pages:
64


Kosovo police service reacts
Cache
Translate Page
The Kosovo Police Service (KPS) reacted on Monday to reports that Pristina authorities had activated an operation dubbed "Steel Ring.". The said operation implies blocking of road routes and control of vehicles and persons.

[MadZone] Re: Folksvagen pravi fabriku u Šumadiji, posao za 5.000 ljudi
Cache
Translate Page
mjanjic, Ja nisam verovao koliko su oni resili da teraju tvrdoglavo po svome sve dok zapravo nije pao SM i dosao Djindjic. Covece pa nisu mu dali da zivi, a tek kad mu je palo na pamet da krene u resavanje Kosova to je bio kraj za njega. Zamisli da neko resi Kosovo pa cak i da nam ga 100% vrate sta bi radila SRPSKA DUBOKA KOMUNISTICKA DRZAVA ? Za vreme Milosevica ja sam verovao da je problem on, medjutim njegovo PUSTANJE NIZ VODU, otvorilo mi je oci da mi imamo hobotnicu koja je pustila p...

Next Page: 10000
Site Map 2018_01_14
Site Map 2018_01_15
Site Map 2018_01_16
Site Map 2018_01_17
Site Map 2018_01_18
Site Map 2018_01_19
Site Map 2018_01_20
Site Map 2018_01_21
Site Map 2018_01_22
Site Map 2018_01_23
Site Map 2018_01_24
Site Map 2018_01_25
Site Map 2018_01_26
Site Map 2018_01_27
Site Map 2018_01_28
Site Map 2018_01_29
Site Map 2018_01_30
Site Map 2018_01_31
Site Map 2018_02_01
Site Map 2018_02_02
Site Map 2018_02_03
Site Map 2018_02_04
Site Map 2018_02_05
Site Map 2018_02_06
Site Map 2018_02_07
Site Map 2018_02_08
Site Map 2018_02_09
Site Map 2018_02_10
Site Map 2018_02_11
Site Map 2018_02_12
Site Map 2018_02_13
Site Map 2018_02_14
Site Map 2018_02_15
Site Map 2018_02_15
Site Map 2018_02_16
Site Map 2018_02_17
Site Map 2018_02_18
Site Map 2018_02_19
Site Map 2018_02_20
Site Map 2018_02_21
Site Map 2018_02_22
Site Map 2018_02_23
Site Map 2018_02_24
Site Map 2018_02_25
Site Map 2018_02_26
Site Map 2018_02_27
Site Map 2018_02_28
Site Map 2018_03_01
Site Map 2018_03_02
Site Map 2018_03_03
Site Map 2018_03_04
Site Map 2018_03_05
Site Map 2018_03_06
Site Map 2018_03_07
Site Map 2018_03_08
Site Map 2018_03_09
Site Map 2018_03_10
Site Map 2018_03_11
Site Map 2018_03_12
Site Map 2018_03_13
Site Map 2018_03_14
Site Map 2018_03_15
Site Map 2018_03_16
Site Map 2018_03_17
Site Map 2018_03_18
Site Map 2018_03_19
Site Map 2018_03_20
Site Map 2018_03_21
Site Map 2018_03_22
Site Map 2018_03_23
Site Map 2018_03_24
Site Map 2018_03_25
Site Map 2018_03_26
Site Map 2018_03_27
Site Map 2018_03_28
Site Map 2018_03_29
Site Map 2018_03_30
Site Map 2018_03_31
Site Map 2018_04_01
Site Map 2018_04_02
Site Map 2018_04_03
Site Map 2018_04_04
Site Map 2018_04_05
Site Map 2018_04_06
Site Map 2018_04_07
Site Map 2018_04_08
Site Map 2018_04_09
Site Map 2018_04_10
Site Map 2018_04_11
Site Map 2018_04_12
Site Map 2018_04_13
Site Map 2018_04_14
Site Map 2018_04_15
Site Map 2018_04_16
Site Map 2018_04_17
Site Map 2018_04_18
Site Map 2018_04_19
Site Map 2018_04_20
Site Map 2018_04_21
Site Map 2018_04_22
Site Map 2018_04_23
Site Map 2018_04_24
Site Map 2018_04_25
Site Map 2018_04_26
Site Map 2018_04_27
Site Map 2018_04_28
Site Map 2018_04_29
Site Map 2018_04_30
Site Map 2018_05_01
Site Map 2018_05_02
Site Map 2018_05_03
Site Map 2018_05_04
Site Map 2018_05_05
Site Map 2018_05_06
Site Map 2018_05_07
Site Map 2018_05_08
Site Map 2018_05_09
Site Map 2018_05_15
Site Map 2018_05_16
Site Map 2018_05_17
Site Map 2018_05_18
Site Map 2018_05_19
Site Map 2018_05_20
Site Map 2018_05_21
Site Map 2018_05_22
Site Map 2018_05_23
Site Map 2018_05_24
Site Map 2018_05_25
Site Map 2018_05_26
Site Map 2018_05_27
Site Map 2018_05_28
Site Map 2018_05_29
Site Map 2018_05_30
Site Map 2018_05_31
Site Map 2018_06_01
Site Map 2018_06_02
Site Map 2018_06_03
Site Map 2018_06_04
Site Map 2018_06_05
Site Map 2018_06_06
Site Map 2018_06_07
Site Map 2018_06_08
Site Map 2018_06_09
Site Map 2018_06_10
Site Map 2018_06_11
Site Map 2018_06_12
Site Map 2018_06_13
Site Map 2018_06_14
Site Map 2018_06_15
Site Map 2018_06_16
Site Map 2018_06_17
Site Map 2018_06_18
Site Map 2018_06_19
Site Map 2018_06_20
Site Map 2018_06_21
Site Map 2018_06_22
Site Map 2018_06_23
Site Map 2018_06_24
Site Map 2018_06_25
Site Map 2018_06_26
Site Map 2018_06_27
Site Map 2018_06_28
Site Map 2018_06_29
Site Map 2018_06_30
Site Map 2018_07_01
Site Map 2018_07_02
Site Map 2018_07_03
Site Map 2018_07_04
Site Map 2018_07_05
Site Map 2018_07_06
Site Map 2018_07_07
Site Map 2018_07_08
Site Map 2018_07_09
Site Map 2018_07_10
Site Map 2018_07_11
Site Map 2018_07_12
Site Map 2018_07_13
Site Map 2018_07_14
Site Map 2018_07_15
Site Map 2018_07_16
Site Map 2018_07_17
Site Map 2018_07_18
Site Map 2018_07_19
Site Map 2018_07_20
Site Map 2018_07_21
Site Map 2018_07_22
Site Map 2018_07_23
Site Map 2018_07_24
Site Map 2018_07_25
Site Map 2018_07_26
Site Map 2018_07_27
Site Map 2018_07_28
Site Map 2018_07_29
Site Map 2018_07_30
Site Map 2018_07_31
Site Map 2018_08_01
Site Map 2018_08_02
Site Map 2018_08_03
Site Map 2018_08_04
Site Map 2018_08_05
Site Map 2018_08_06
Site Map 2018_08_07
Site Map 2018_08_08
Site Map 2018_08_09
Site Map 2018_08_10
Site Map 2018_08_11
Site Map 2018_08_12
Site Map 2018_08_13
Site Map 2018_08_15
Site Map 2018_08_16
Site Map 2018_08_17
Site Map 2018_08_18
Site Map 2018_08_19
Site Map 2018_08_20
Site Map 2018_08_21
Site Map 2018_08_22
Site Map 2018_08_23
Site Map 2018_08_24
Site Map 2018_08_25
Site Map 2018_08_26
Site Map 2018_08_27
Site Map 2018_08_28
Site Map 2018_08_29
Site Map 2018_08_30
Site Map 2018_08_31
Site Map 2018_09_01
Site Map 2018_09_02
Site Map 2018_09_03
Site Map 2018_09_04
Site Map 2018_09_05
Site Map 2018_09_06
Site Map 2018_09_07
Site Map 2018_09_08
Site Map 2018_09_09
Site Map 2018_09_10
Site Map 2018_09_11
Site Map 2018_09_12
Site Map 2018_09_13
Site Map 2018_09_14
Site Map 2018_09_15
Site Map 2018_09_16
Site Map 2018_09_17
Site Map 2018_09_18
Site Map 2018_09_19
Site Map 2018_09_20
Site Map 2018_09_21
Site Map 2018_09_23
Site Map 2018_09_24
Site Map 2018_09_25
Site Map 2018_09_26
Site Map 2018_09_27
Site Map 2018_09_28
Site Map 2018_09_29
Site Map 2018_09_30
Site Map 2018_10_01
Site Map 2018_10_02
Site Map 2018_10_03
Site Map 2018_10_04
Site Map 2018_10_05
Site Map 2018_10_06
Site Map 2018_10_07
Site Map 2018_10_08
Site Map 2018_10_09
Site Map 2018_10_10
Site Map 2018_10_11
Site Map 2018_10_12
Site Map 2018_10_13
Site Map 2018_10_14
Site Map 2018_10_15
Site Map 2018_10_16
Site Map 2018_10_17
Site Map 2018_10_18
Site Map 2018_10_19
Site Map 2018_10_20
Site Map 2018_10_21
Site Map 2018_10_22
Site Map 2018_10_23
Site Map 2018_10_24
Site Map 2018_10_25
Site Map 2018_10_26
Site Map 2018_10_27
Site Map 2018_10_28
Site Map 2018_10_29
Site Map 2018_10_30
Site Map 2018_10_31
Site Map 2018_11_01
Site Map 2018_11_02
Site Map 2018_11_03
Site Map 2018_11_04
Site Map 2018_11_05
Site Map 2018_11_06
Site Map 2018_11_07
Site Map 2018_11_08
Site Map 2018_11_09
Site Map 2018_11_10
Site Map 2018_11_11
Site Map 2018_11_12
Site Map 2018_11_13
Site Map 2018_11_14
Site Map 2018_11_15
Site Map 2018_11_16
Site Map 2018_11_17
Site Map 2018_11_18
Site Map 2018_11_19
Site Map 2018_11_20
Site Map 2018_11_21
Site Map 2018_11_22
Site Map 2018_11_23
Site Map 2018_11_24
Site Map 2018_11_25
Site Map 2018_11_26
Site Map 2018_11_27
Site Map 2018_11_28
Site Map 2018_11_29
Site Map 2018_11_30
Site Map 2018_12_01
Site Map 2018_12_02
Site Map 2018_12_03
Site Map 2018_12_04
Site Map 2018_12_05
Site Map 2018_12_06
Site Map 2018_12_07
Site Map 2018_12_08
Site Map 2018_12_09
Site Map 2018_12_10
Site Map 2018_12_11
Site Map 2018_12_12
Site Map 2018_12_13
Site Map 2018_12_14
Site Map 2018_12_15
Site Map 2018_12_16
Site Map 2018_12_17
Site Map 2018_12_18
Site Map 2018_12_19
Site Map 2018_12_20
Site Map 2018_12_21
Site Map 2018_12_22
Site Map 2018_12_23
Site Map 2018_12_24
Site Map 2018_12_25
Site Map 2018_12_26
Site Map 2018_12_27
Site Map 2018_12_28
Site Map 2018_12_29
Site Map 2018_12_30
Site Map 2018_12_31
Site Map 2019_01_01
Site Map 2019_01_02
Site Map 2019_01_03
Site Map 2019_01_04
Site Map 2019_01_06
Site Map 2019_01_07
Site Map 2019_01_08
Site Map 2019_01_09
Site Map 2019_01_11
Site Map 2019_01_12
Site Map 2019_01_13
Site Map 2019_01_14
Site Map 2019_01_15
Site Map 2019_01_16
Site Map 2019_01_17
Site Map 2019_01_18
Site Map 2019_01_19
Site Map 2019_01_20
Site Map 2019_01_21
Site Map 2019_01_22
Site Map 2019_01_23
Site Map 2019_01_24
Site Map 2019_01_25
Site Map 2019_01_26
Site Map 2019_01_27
Site Map 2019_01_28
Site Map 2019_01_29
Site Map 2019_01_30
Site Map 2019_01_31
Site Map 2019_02_01
Site Map 2019_02_02
Site Map 2019_02_03
Site Map 2019_02_04
Site Map 2019_02_05
Site Map 2019_02_06
Site Map 2019_02_07
Site Map 2019_02_08
Site Map 2019_02_09
Site Map 2019_02_10
Site Map 2019_02_11
Site Map 2019_02_12
Site Map 2019_02_13
Site Map 2019_02_14
Site Map 2019_02_15
Site Map 2019_02_16
Site Map 2019_02_17
Site Map 2019_02_18
Site Map 2019_02_19
Site Map 2019_02_20
Site Map 2019_02_21
Site Map 2019_02_22
Site Map 2019_02_23
Site Map 2019_02_24
Site Map 2019_02_25
Site Map 2019_02_26
Site Map 2019_02_27
Site Map 2019_02_28
Site Map 2019_03_01
Site Map 2019_03_02
Site Map 2019_03_03
Site Map 2019_03_04
Site Map 2019_03_05
Site Map 2019_03_06
Site Map 2019_03_07
Site Map 2019_03_08
Site Map 2019_03_09
Site Map 2019_03_10
Site Map 2019_03_11
Site Map 2019_03_12
Site Map 2019_03_13