Next Page: 10000
VA Beach-Voice Over Panel-Nov 13th-Free/$5
Cache
Translate Page
Tuesday November, 13th VPA  will be having hosting  their first ever voice over panel with industry professionals hosted by Studio Center (161 BUSINESS PARK DR. VIRGINIA BEACH, VA 23462) from 6:30-9pm.  For VPA members tickets are free while non-members will pay a small fee of $5.  Tickets are available at the door or at Virginiaproductionalliance.org  

Here Are The Latest Photos From Election Day In America
Cache
Translate Page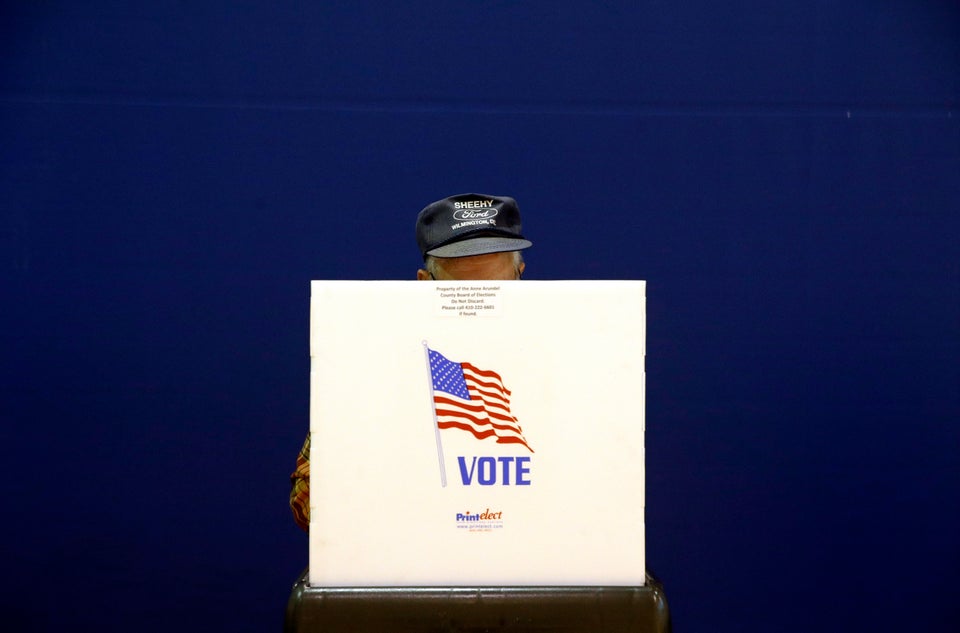 Today's the day.
Although millions have already voted in some states that allow early voting, millions more need to head to the polls today to cast their votes in this crucial election.
Photos show voters from across the country waiting in long lines and bad weather to make sure their voices are heard.
See the latest photos from Election Day in America below.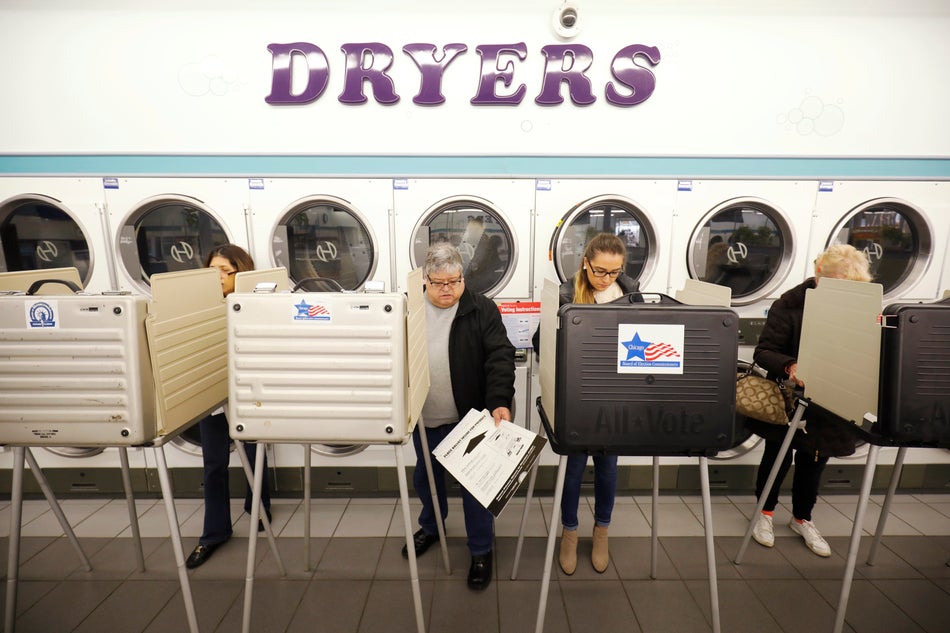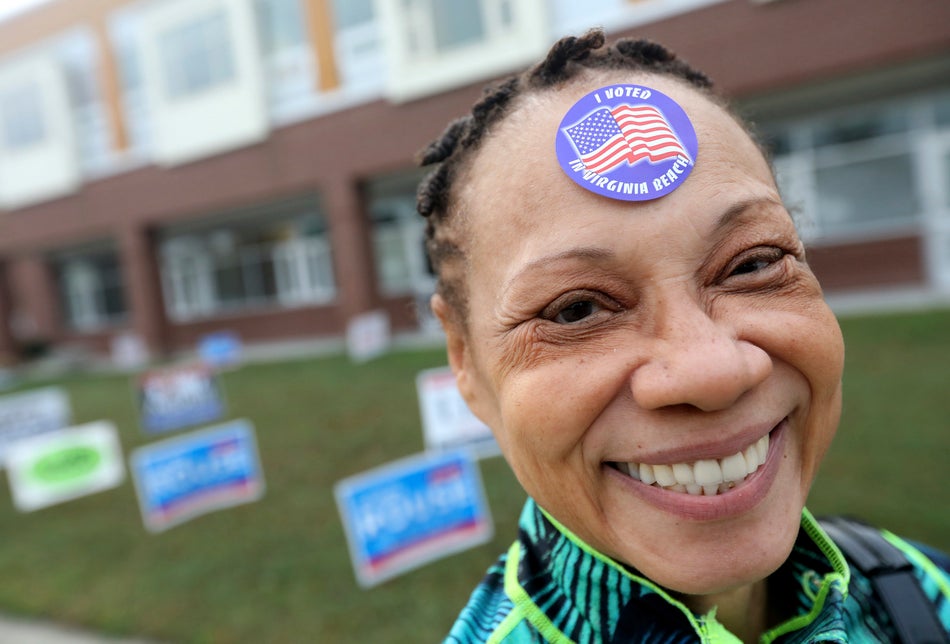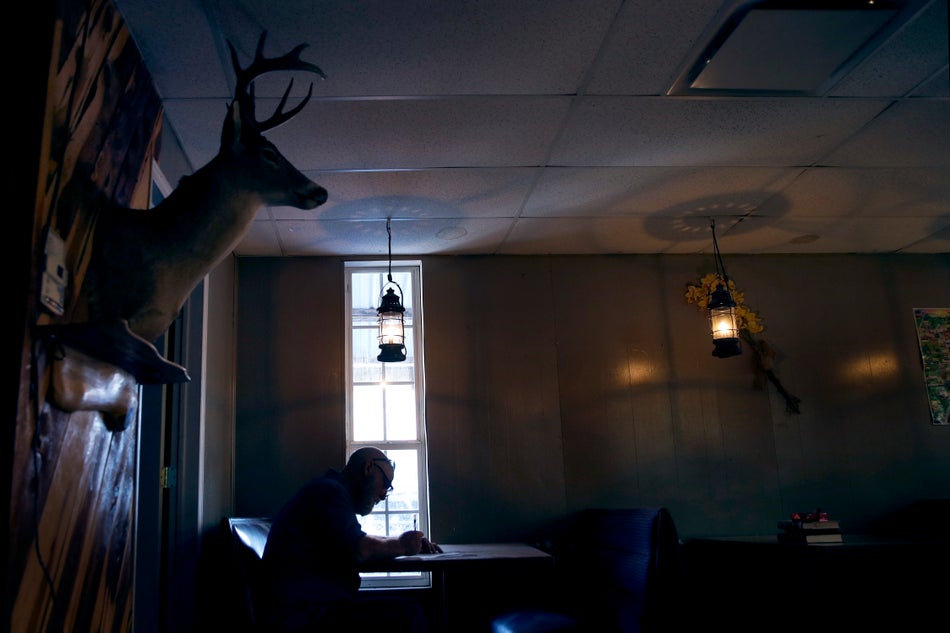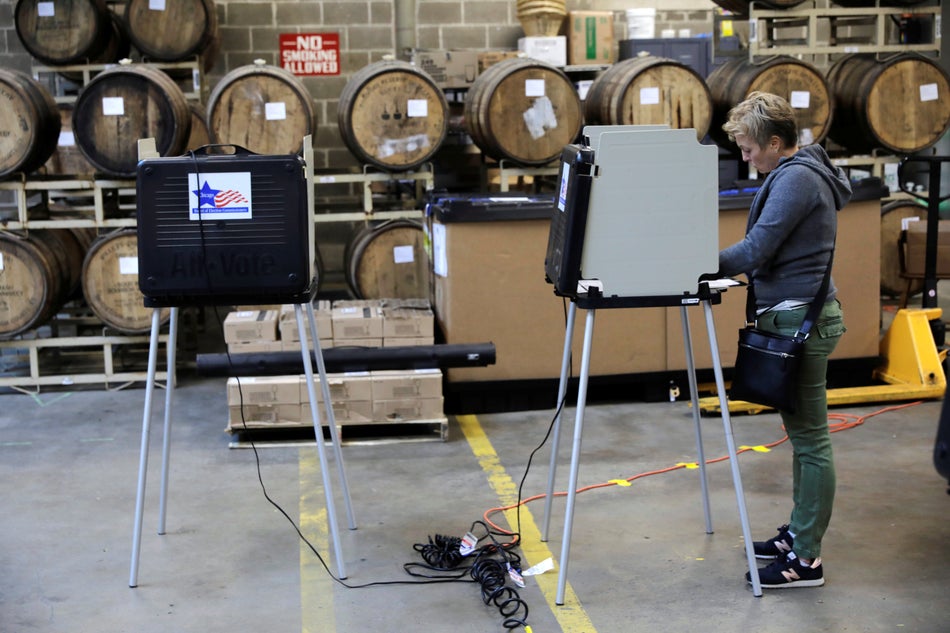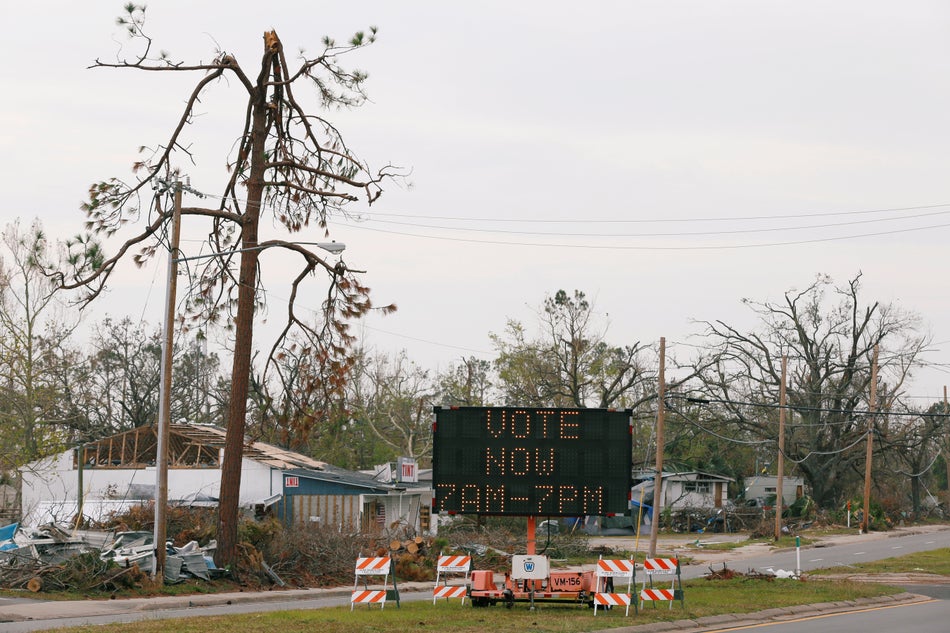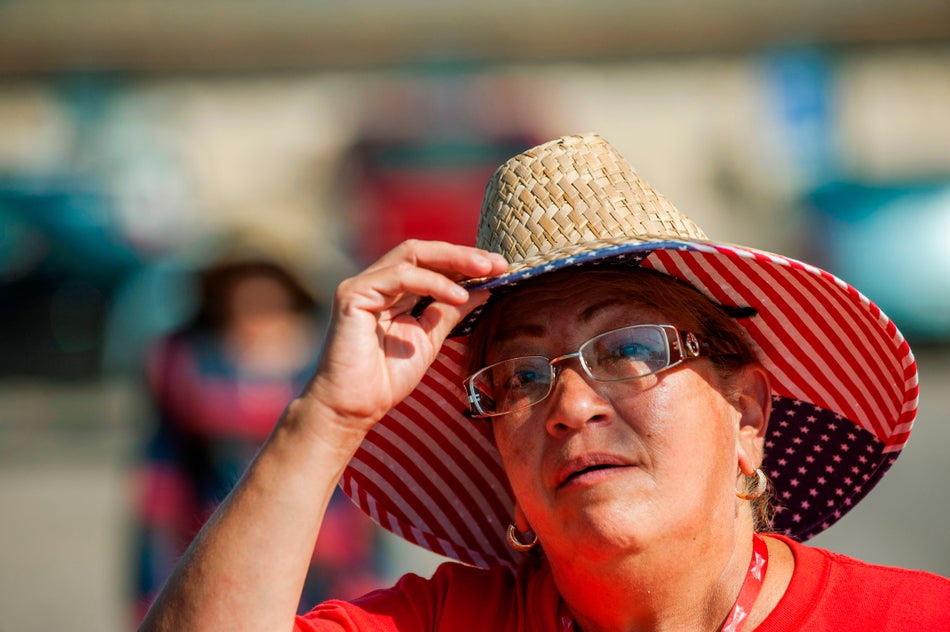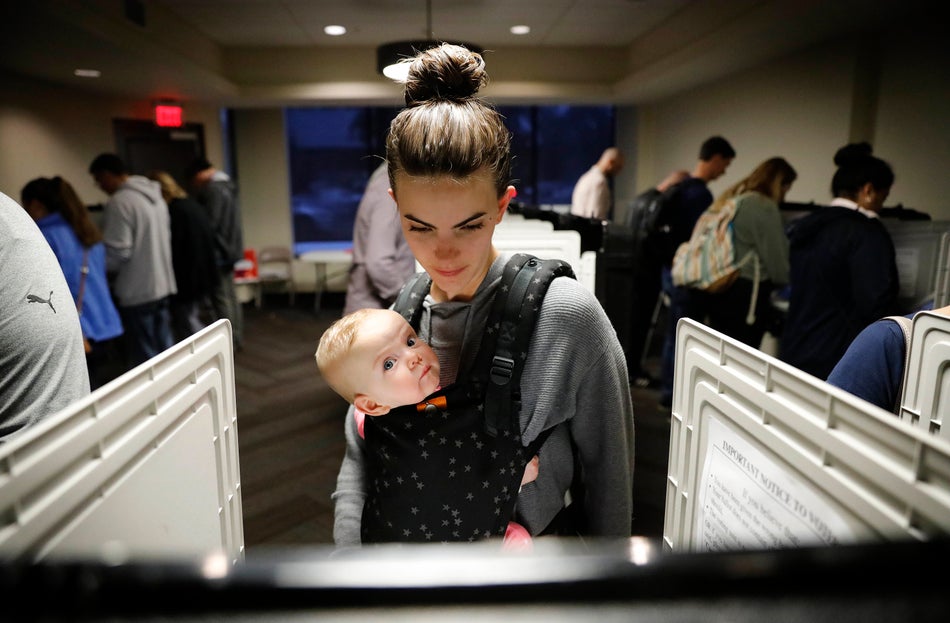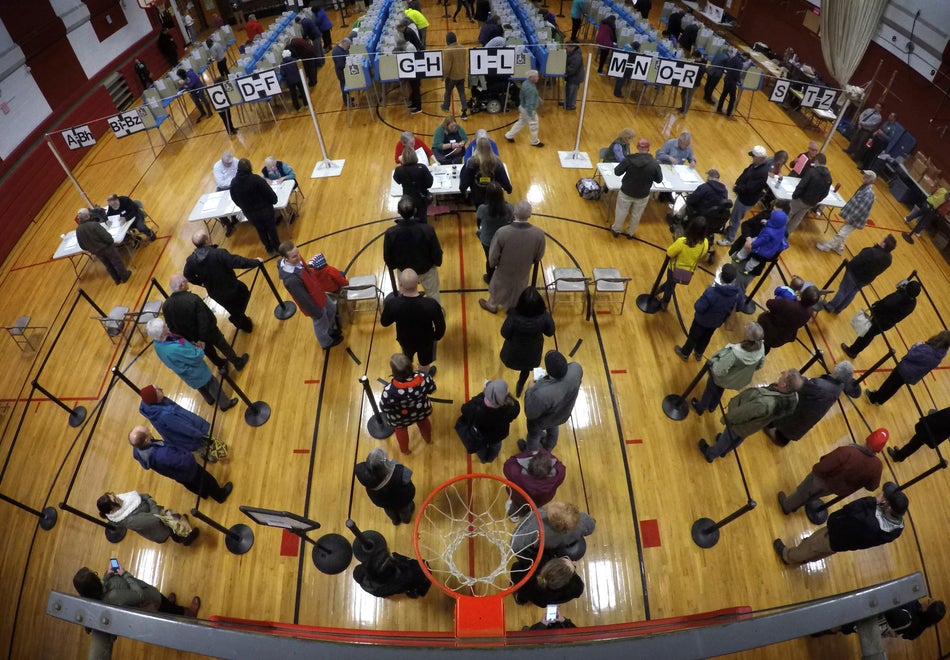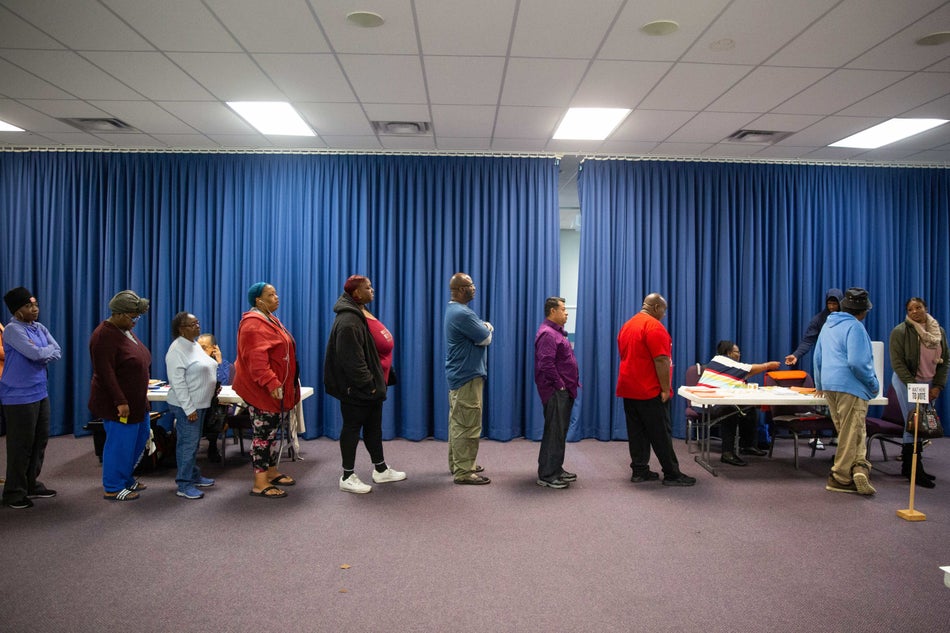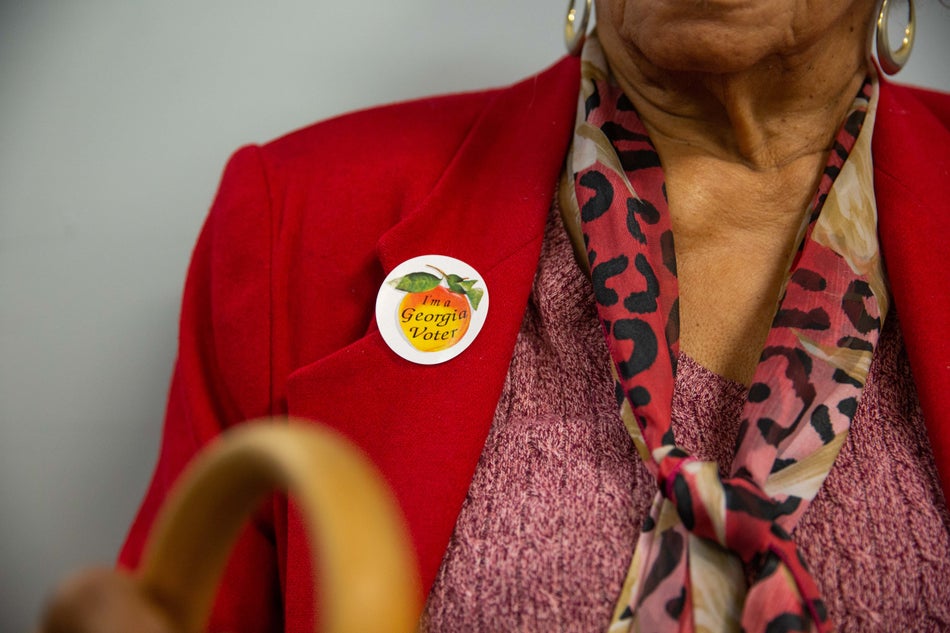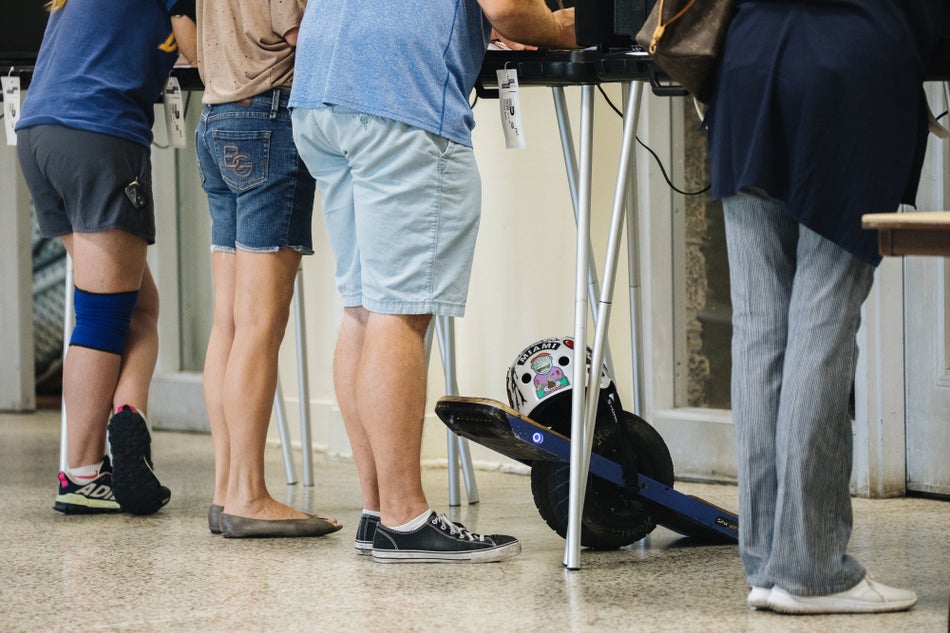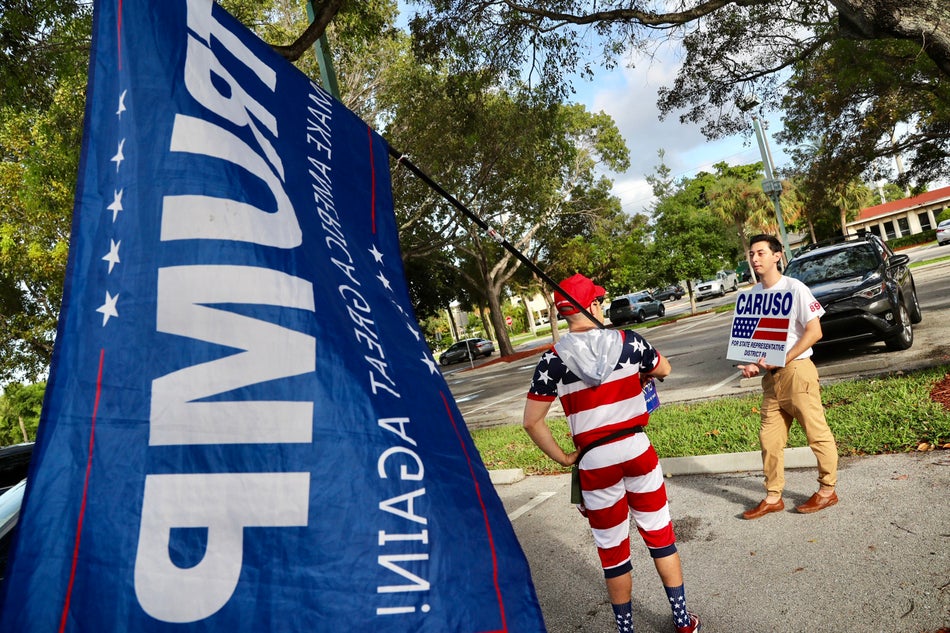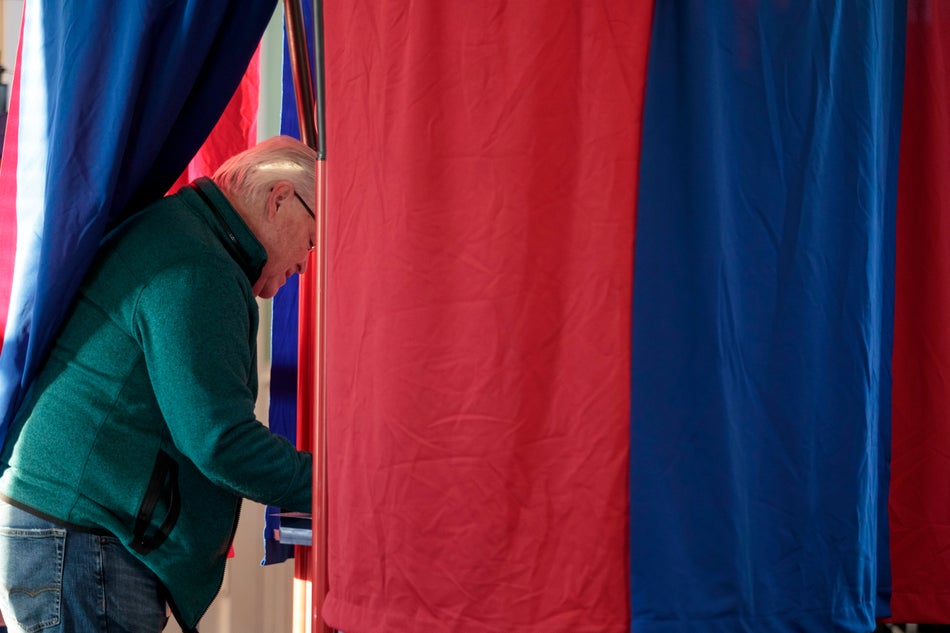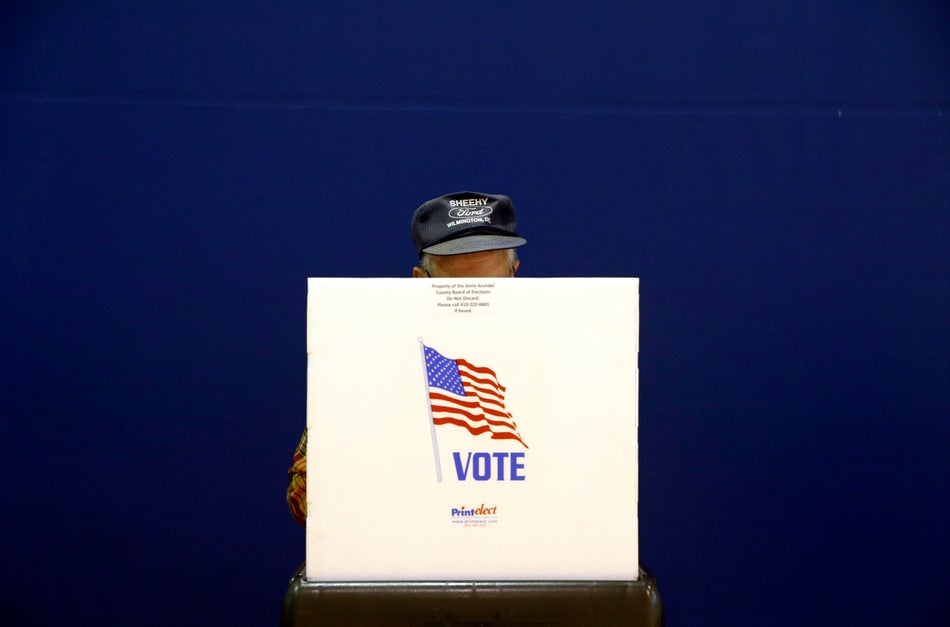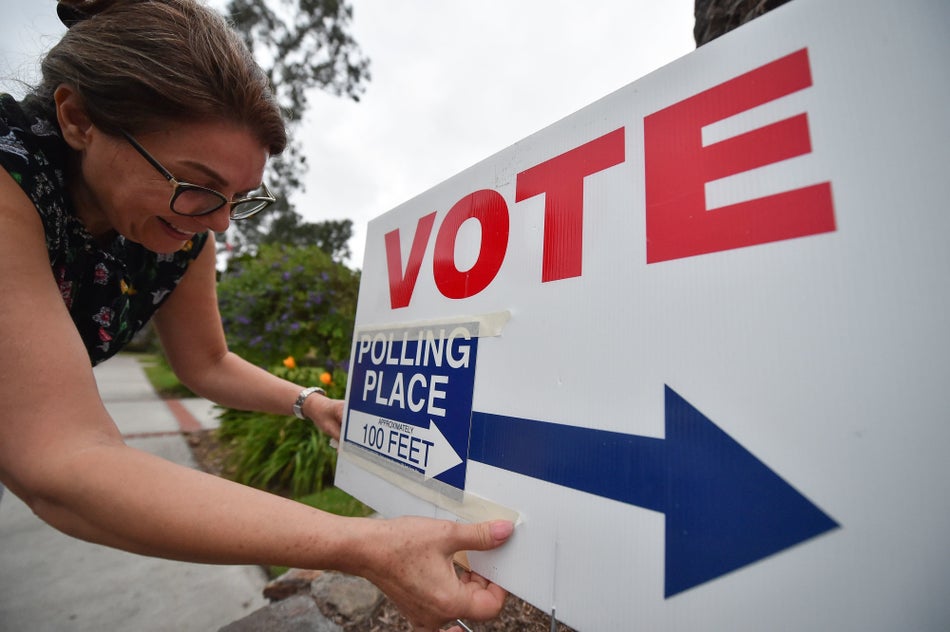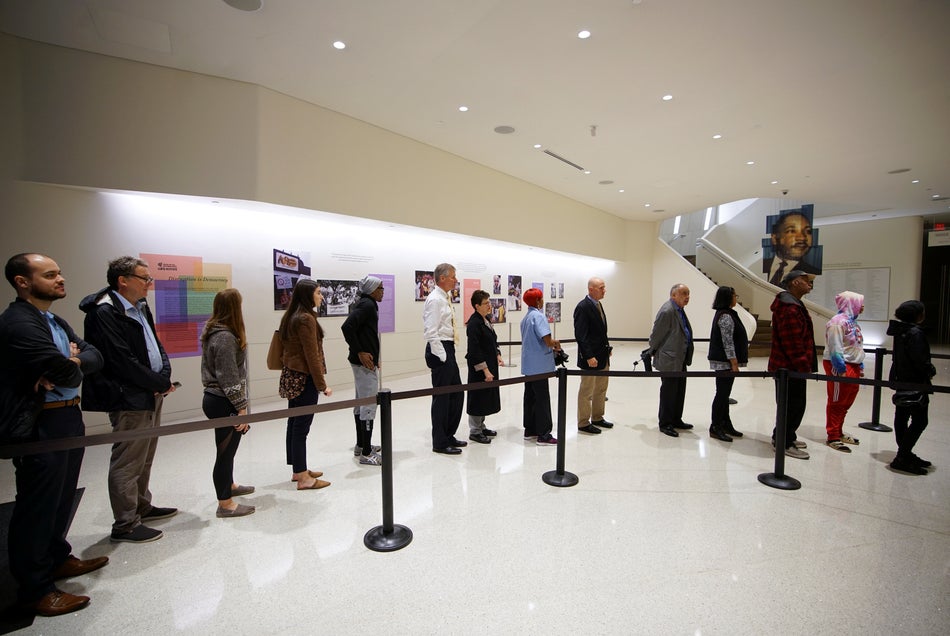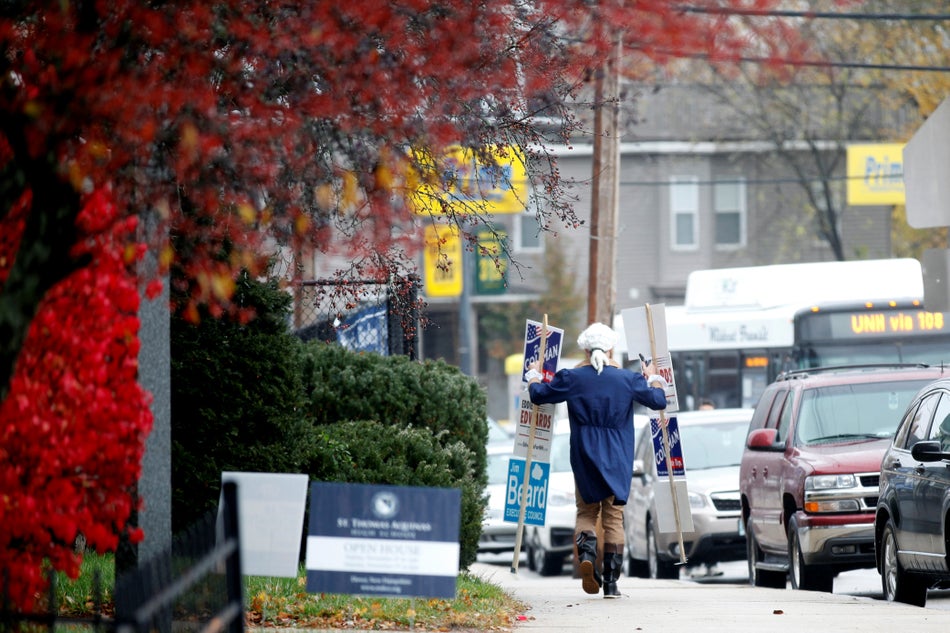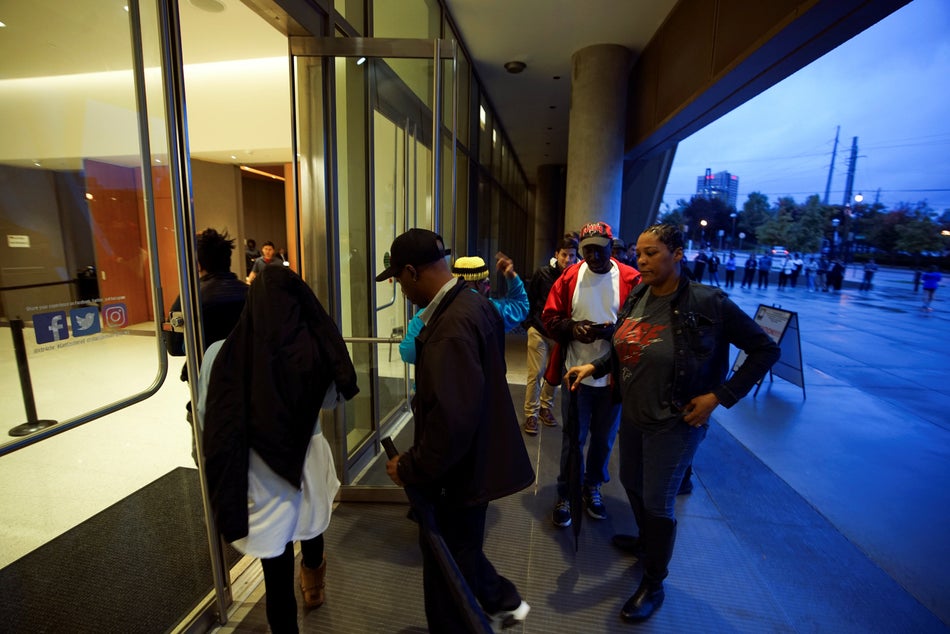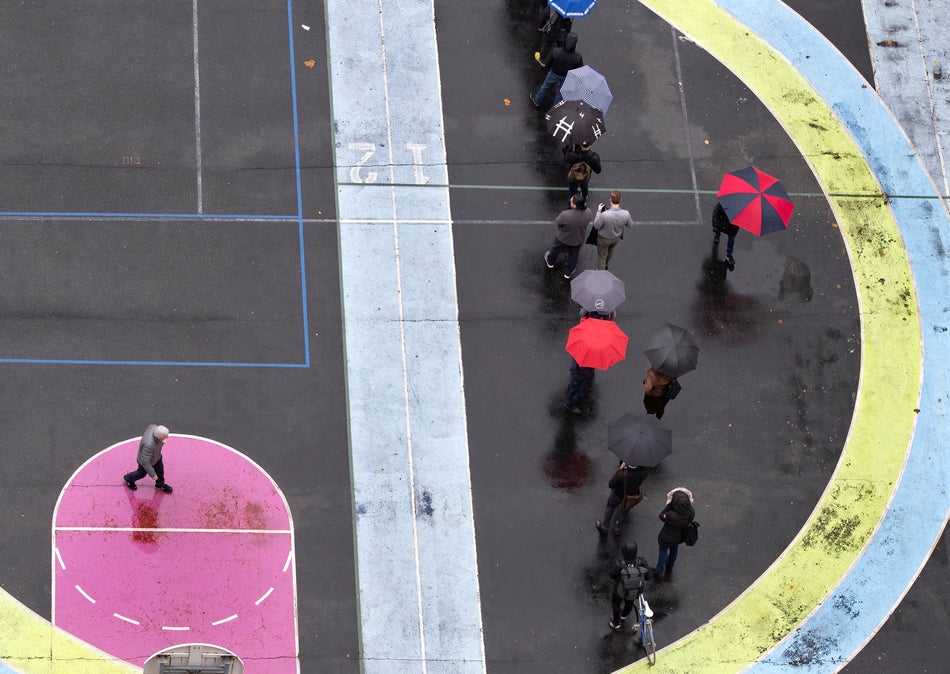 Luria defeats Taylor in Virginia's 2nd House District
Cache
Translate Page
VIRGINIA BEACH, Va. (AP) - Democrat Elaine Luria defeated Republican U.S. Rep. Scott Taylor of Virginia on Tuesday in a closely watched race that represents a swift turnaround from the incumbent's lopsided victory just two years ago.
Luria's win in Virginia's coastal 2nd District appears to have benefited from voter ...

Around the State – November 7, 2018
Cache
Translate Page
1. Homeschool for the Holidays – Virginia Beach – December 6 Regent University, Robertson Hall lobby Virginia Beach, Virginia Thursday, December 6, 2018, from 4:30 p.m. to 6:30 p.m. Check-in begins at 3 p.m. Optional campus tour begins at 3:30...

42A Human Resources Specialist
Cache
Translate Page
VA-VIRGINIA BEACH, 42A Human Resources Specialist Job Description Like any globe-spanning organization, the Army National Guard needs to keep the right personnel in the right positions and make sure that their records are accurately maintained. Human Resources (HR) Specialists are vital to this process. As an HR Specialist, you will primarily help Soldiers develop their Army careers and provide personnel support and

Mail Production Assistant
Cache
Translate Page
VA-Virginia Beach, Mail Production Assistant This long-term 4-6 month position will support the day-to-day production operation of a fast pace mailroom. Hours 7:00 am - 4:00 p.m. Monday - Friday. Salary $9.00 per hour Responsibilities: Sort and distribute contents of mail bags Sort incoming and outgoing mail along with courier packages Prepare mail bags for pick up by contract courier Assist various departments with

Administrative Client Services Payment Rep
Cache
Translate Page
VA-Virginia Beach, Headway Workforce Solutions, in partnership with a committed healthcare company, is seeking Administrative Client Service Payment Specialists to assist callers with taking payments by phone as well as assisting consumers with questions. These positions are long-term contract 3-4 month positions. Hours will be 8:00 a.m. - 5:00 p.m. Monday - Friday Salary $14.00 per hour. Qualifications: Must have a

56M Chaplain Assistant
Cache
Translate Page
VA-VIRGINIA BEACH, 56M Chaplain Assistant Job Description Army Chaplains tend to the spiritual needs of Army personnel of all denominations. The Chaplain Assistant provides vital support to the Chaplains during missions and during everyday activities. As a Chaplain Assistant you will primarily provide support to the Unit Ministry Team programs and worship services. Some specific duties include: coordinating Unit Min

Parker, Mildred
Cache
Translate Page
Mildred Parker, 81, a longtime resident of Virginia Beach who more recently lived in Yorktown, passed away on November 5, 2018, surrounded by the...

Administrative Client Services Payment Rep
Cache
Translate Page
VA-Virginia Beach, Headway Workforce Solutions, in partnership with a committed healthcare company, is seeking Administrative Client Service Payment Specialists to assist callers with taking payments by phone as well as assisting consumers with questions. These positions are long-term contract 3-4 month positions. Hours will be 8:00 a.m. - 5:00 p.m. Monday - Friday Salary $14.00 per hour. Qualifications: Must have a

Mail Production Assistant
Cache
Translate Page
VA-Virginia Beach, Mail Production Assistant This long-term 4-6 month position will support the day-to-day production operation of a fast pace mailroom. Hours 7:00 am - 4:00 p.m. Monday - Friday. Salary $9.00 per hour Responsibilities: Sort and distribute contents of mail bags Sort incoming and outgoing mail along with courier packages Prepare mail bags for pick up by contract courier Assist various departments with

Truck Driver CDL A - Regional Virginia Beach, VA
Cache
Translate Page
VA-Virginia Beach, Mileage Pay:$0.44 Stop Pay:$19.00 Shift:1st Shift Steady Work:Yes Type of Handling:No-Touch Freight Dedicated Run:Yes Benefits:Yes Type Of Work:Regional Requirements Experience:1-2 Years of recent experience CDL Class:Class A Job Description TransForce is seeking full-time professional drivers in Virginia Beach, VA $.44 Per Mile Plus Benefits $19.00 Per Stop No Touch Freight Primarily East Cost -

IT VBSO Systems Analyst II 26318
Cache
Translate Page
VA-VIRGINIA BEACH, The Systems Analyst II will support application solutions, primarily Commercial Off The Shelf (COTS) application solutions, for multiple Public Safety Agencies within the Public Safety Community of Interest. More specifically, this Systems Analyst II position will support the application and operations associated with the Virginia Beach Sheriff's Office (VBSO). *This position will provide direct s

Next Page: 10000
Site Map 2018_01_14
Site Map 2018_01_15
Site Map 2018_01_16
Site Map 2018_01_17
Site Map 2018_01_18
Site Map 2018_01_19
Site Map 2018_01_20
Site Map 2018_01_21
Site Map 2018_01_22
Site Map 2018_01_23
Site Map 2018_01_24
Site Map 2018_01_25
Site Map 2018_01_26
Site Map 2018_01_27
Site Map 2018_01_28
Site Map 2018_01_29
Site Map 2018_01_30
Site Map 2018_01_31
Site Map 2018_02_01
Site Map 2018_02_02
Site Map 2018_02_03
Site Map 2018_02_04
Site Map 2018_02_05
Site Map 2018_02_06
Site Map 2018_02_07
Site Map 2018_02_08
Site Map 2018_02_09
Site Map 2018_02_10
Site Map 2018_02_11
Site Map 2018_02_12
Site Map 2018_02_13
Site Map 2018_02_14
Site Map 2018_02_15
Site Map 2018_02_15
Site Map 2018_02_16
Site Map 2018_02_17
Site Map 2018_02_18
Site Map 2018_02_19
Site Map 2018_02_20
Site Map 2018_02_21
Site Map 2018_02_22
Site Map 2018_02_23
Site Map 2018_02_24
Site Map 2018_02_25
Site Map 2018_02_26
Site Map 2018_02_27
Site Map 2018_02_28
Site Map 2018_03_01
Site Map 2018_03_02
Site Map 2018_03_03
Site Map 2018_03_04
Site Map 2018_03_05
Site Map 2018_03_06
Site Map 2018_03_07
Site Map 2018_03_08
Site Map 2018_03_09
Site Map 2018_03_10
Site Map 2018_03_11
Site Map 2018_03_12
Site Map 2018_03_13
Site Map 2018_03_14
Site Map 2018_03_15
Site Map 2018_03_16
Site Map 2018_03_17
Site Map 2018_03_18
Site Map 2018_03_19
Site Map 2018_03_20
Site Map 2018_03_21
Site Map 2018_03_22
Site Map 2018_03_23
Site Map 2018_03_24
Site Map 2018_03_25
Site Map 2018_03_26
Site Map 2018_03_27
Site Map 2018_03_28
Site Map 2018_03_29
Site Map 2018_03_30
Site Map 2018_03_31
Site Map 2018_04_01
Site Map 2018_04_02
Site Map 2018_04_03
Site Map 2018_04_04
Site Map 2018_04_05
Site Map 2018_04_06
Site Map 2018_04_07
Site Map 2018_04_08
Site Map 2018_04_09
Site Map 2018_04_10
Site Map 2018_04_11
Site Map 2018_04_12
Site Map 2018_04_13
Site Map 2018_04_14
Site Map 2018_04_15
Site Map 2018_04_16
Site Map 2018_04_17
Site Map 2018_04_18
Site Map 2018_04_19
Site Map 2018_04_20
Site Map 2018_04_21
Site Map 2018_04_22
Site Map 2018_04_23
Site Map 2018_04_24
Site Map 2018_04_25
Site Map 2018_04_26
Site Map 2018_04_27
Site Map 2018_04_28
Site Map 2018_04_29
Site Map 2018_04_30
Site Map 2018_05_01
Site Map 2018_05_02
Site Map 2018_05_03
Site Map 2018_05_04
Site Map 2018_05_05
Site Map 2018_05_06
Site Map 2018_05_07
Site Map 2018_05_08
Site Map 2018_05_09
Site Map 2018_05_15
Site Map 2018_05_16
Site Map 2018_05_17
Site Map 2018_05_18
Site Map 2018_05_19
Site Map 2018_05_20
Site Map 2018_05_21
Site Map 2018_05_22
Site Map 2018_05_23
Site Map 2018_05_24
Site Map 2018_05_25
Site Map 2018_05_26
Site Map 2018_05_27
Site Map 2018_05_28
Site Map 2018_05_29
Site Map 2018_05_30
Site Map 2018_05_31
Site Map 2018_06_01
Site Map 2018_06_02
Site Map 2018_06_03
Site Map 2018_06_04
Site Map 2018_06_05
Site Map 2018_06_06
Site Map 2018_06_07
Site Map 2018_06_08
Site Map 2018_06_09
Site Map 2018_06_10
Site Map 2018_06_11
Site Map 2018_06_12
Site Map 2018_06_13
Site Map 2018_06_14
Site Map 2018_06_15
Site Map 2018_06_16
Site Map 2018_06_17
Site Map 2018_06_18
Site Map 2018_06_19
Site Map 2018_06_20
Site Map 2018_06_21
Site Map 2018_06_22
Site Map 2018_06_23
Site Map 2018_06_24
Site Map 2018_06_25
Site Map 2018_06_26
Site Map 2018_06_27
Site Map 2018_06_28
Site Map 2018_06_29
Site Map 2018_06_30
Site Map 2018_07_01
Site Map 2018_07_02
Site Map 2018_07_03
Site Map 2018_07_04
Site Map 2018_07_05
Site Map 2018_07_06
Site Map 2018_07_07
Site Map 2018_07_08
Site Map 2018_07_09
Site Map 2018_07_10
Site Map 2018_07_11
Site Map 2018_07_12
Site Map 2018_07_13
Site Map 2018_07_14
Site Map 2018_07_15
Site Map 2018_07_16
Site Map 2018_07_17
Site Map 2018_07_18
Site Map 2018_07_19
Site Map 2018_07_20
Site Map 2018_07_21
Site Map 2018_07_22
Site Map 2018_07_23
Site Map 2018_07_24
Site Map 2018_07_25
Site Map 2018_07_26
Site Map 2018_07_27
Site Map 2018_07_28
Site Map 2018_07_29
Site Map 2018_07_30
Site Map 2018_07_31
Site Map 2018_08_01
Site Map 2018_08_02
Site Map 2018_08_03
Site Map 2018_08_04
Site Map 2018_08_05
Site Map 2018_08_06
Site Map 2018_08_07
Site Map 2018_08_08
Site Map 2018_08_09
Site Map 2018_08_10
Site Map 2018_08_11
Site Map 2018_08_12
Site Map 2018_08_13
Site Map 2018_08_15
Site Map 2018_08_16
Site Map 2018_08_17
Site Map 2018_08_18
Site Map 2018_08_19
Site Map 2018_08_20
Site Map 2018_08_21
Site Map 2018_08_22
Site Map 2018_08_23
Site Map 2018_08_24
Site Map 2018_08_25
Site Map 2018_08_26
Site Map 2018_08_27
Site Map 2018_08_28
Site Map 2018_08_29
Site Map 2018_08_30
Site Map 2018_08_31
Site Map 2018_09_01
Site Map 2018_09_02
Site Map 2018_09_03
Site Map 2018_09_04
Site Map 2018_09_05
Site Map 2018_09_06
Site Map 2018_09_07
Site Map 2018_09_08
Site Map 2018_09_09
Site Map 2018_09_10
Site Map 2018_09_11
Site Map 2018_09_12
Site Map 2018_09_13
Site Map 2018_09_14
Site Map 2018_09_15
Site Map 2018_09_16
Site Map 2018_09_17
Site Map 2018_09_18
Site Map 2018_09_19
Site Map 2018_09_20
Site Map 2018_09_21
Site Map 2018_09_23
Site Map 2018_09_24
Site Map 2018_09_25
Site Map 2018_09_26
Site Map 2018_09_27
Site Map 2018_09_28
Site Map 2018_09_29
Site Map 2018_09_30
Site Map 2018_10_01
Site Map 2018_10_02
Site Map 2018_10_03
Site Map 2018_10_04
Site Map 2018_10_05
Site Map 2018_10_06
Site Map 2018_10_07
Site Map 2018_10_08
Site Map 2018_10_09
Site Map 2018_10_10
Site Map 2018_10_11
Site Map 2018_10_12
Site Map 2018_10_13
Site Map 2018_10_14
Site Map 2018_10_15
Site Map 2018_10_16
Site Map 2018_10_17
Site Map 2018_10_18
Site Map 2018_10_19
Site Map 2018_10_20
Site Map 2018_10_21
Site Map 2018_10_22
Site Map 2018_10_23
Site Map 2018_10_24
Site Map 2018_10_25
Site Map 2018_10_26
Site Map 2018_10_27
Site Map 2018_10_28
Site Map 2018_10_29
Site Map 2018_10_30
Site Map 2018_10_31
Site Map 2018_11_01
Site Map 2018_11_02
Site Map 2018_11_03
Site Map 2018_11_04
Site Map 2018_11_05
Site Map 2018_11_06
Site Map 2018_11_07