Barcelona es la cuarta ciudad del mundo preferida para ir a trabajar, según una encuesta realizada a más de 350.000 trabajadores en 200 países. Es uno de los factores que han conseguido que, entre 2016 y 2018, 24 multinacionales tecnológicas hayan abierto centros tecnológicos en la ciudad.
Trabajar en una gran empresa es muy atractivo para ingenieros, científicos y técnicos. Suelen ofrecer un buen sueldo, una posición estable e infraestructura para desarrollar proyectos interesantes.
Pero también atraen a una serie de mentes inquietas y pasionales que, con el tiempo, dejan estos trabajos tan atractivos para montar una startup. La antítesis de la multinacional.
Podríamos definir una startup como una empresa de reciente creación, muy tecnológica, y sobre todo innovadora tanto en I+D como en modelos de negocio. Intentan crear algo nuevo, o bien vender el mismo producto de una manera nueva e ingeniosa.
Estos emprendedores, según el folklore, son jóvenes iluminados cuyas oficinas tienen recreativas y mesas de ping-pong. En la realidad, suelen ser equipos hacinados en un coworking o desde sus casas, trabajando largas horas y fines de semana por un sueldo inferior al de mercado.
Y una promesa: cambiar el mundo.
Todo empezó en los 90
A día de hoy, apostar por la creación de empresas tecnológicas parece algo evidente, casi un oxímoron. Pero en plena resaca post-olímpica, fue una decisión valiente de un grupo de visionarios: reconvertir una zona de naves industriales y fábricas abandonadas en un hub de ingeniería.
A finales de los 90 la tecnología en Barcelona era un campo abonado pero aún sin frutos. El sector competía frontalmente por un espacio premium —tanto físico como humano— contra el mayor motor económico de la zona: el turismo. Un motor que mientras escribo estas líneas genera amargos debates políticos y sociales en la ciudad, pero al que sigue siendo difícil renunciar.
En el sur de Europa habrá muchas capitales con playa, pero sólo una hizo una apuesta estratégica por la economía del conocimiento apoyada por una regeneración urbana. Se trata, claro, de Barcelona.
Quizá sea ya el momento de reconocer a todos los partícipes el éxito tecnológico que se está consiguiendo en la ciudad. Pero empecemos por el principio.
El Plan 22@
Tengo la gran suerte de trabajar y conocer de primera mano el llamado 22@ (pronunciado veintidós arroba), un distrito de Barcelona con un nombre que rebosaba modernidad en 2006 pero que a día de hoy, seamos sinceros, ya suena algo anticuado.
Este proyecto urbano pretendía, en esencia, continuar las transformaciones de la Barcelona Olímpica y renovar una de las zonas más descuidadas: los barrios costeros de la Marina y el Poble Nou, llenos de pisos en mal estado, barracas, y naves industriales en desuso.
Desde el Ayuntamiento se propuso darle un enfoque diferente: ¿y si en vez de construir más bloques de pisos, hacemos una zona friendly para empresas? Citando la web oficial:
El proyecto 22@Barcelona [...] favorece las sinergias entre las universidades, [...] los centros tecnológicos, los centros de investigación y la actividad productiva en general y mejora la eficiencia del conjunto, ya que garantiza la disponibilidad de una amplia oferta de capital humano altamente calificado y favorece, a su vez, la colaboración de sus equipos de investigación con las empresas.
Además, fuera por conservación del patrimonio, o por ahorrar, se contrastó este espíritu noventero-moderno del concepto "Arroba" con la realidad arquitectónica. En vez de demoler las antiguas fábricas y construir edificios nuevos, se restauraron las fachadas de aquellas más emblemáticas y se convirtieron en espacios diáfanos de oficinas.
Diez años después, en una de estas fachadas dice así: "Amazon".
Hemos pasado de ser de pueblo a albergar la sede europea de la segunda empresa más importante del mundo.
De otros edificios emblemáticos como la sugerente Torre Agbar, pronto colgará otro cartel: "Facebook" —a través de una subcontrata—. "Mediamarkt". "Lidl". "Oracle". Incluso "N26", el moderno banco alemán que viene a pescar en este río revuelto por motivos políticos.
En total, son ya unas decenas de nombres asociados a la alta tecnología, desde los que reconocen nuestras madres hasta otros, menos populares pero quizá más productivos para el ecosistema: "Dynatrace". "Satellogic". "Moodle". "Chartboost".
¿Por qué motivo el capital extranjero está empezando a invertir fuertemente Barcelona? Tendríamos que empezar por la palabra mágica o buzzword de los CEOs modernos: el "talento".
La búsqueda de talento se ha convertido en el principal objetivo de las empresas que desean tener éxito. Junta a unas cuantas personas listas y motivadas, dicen, y ellas solas se organizarán para llegar al éxito.
Un inversor de la ciudad nos da una clave. "Barcelona crece más que Madrid en rondas, ránkings y número de empresas creadas. Hay más gente de fuera montando cosas aquí, lo que atrae inversores extranjeros, y se acelera el círculo virtuoso. Es un proceso natural. Fundadores que quieren ayudar como les han ayudado a ellos."
Las Universidades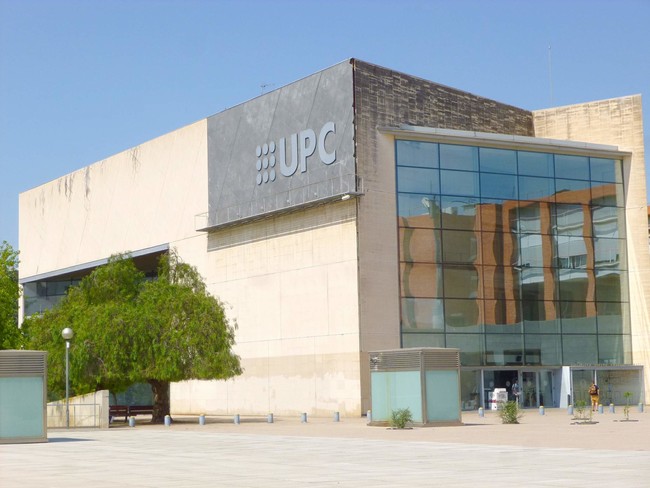 Pese a que las universidades españolas nunca alcanzan siquiera el "Top 100" en los ránkings internacionales, los licenciados españoles están muy bien valorados por las empresas. Salen bien preparados de unas carreras largas y duras, trabajan bien, y aceptan cobrar unos sueldos... españoles.
No son pocas las empresas que cierran tratos con clientes internacionales por la relación calidad-precio de sus productos o servicios. Para ellos somos muy baratos, a la vez que más eficientes y más cercanos culturalmente que en otros países de Europa del Este o África. Esto ha hecho que muchas multinacionales decidan dar el paso y abrir finalmente una sucursal en España y contratar un equipo totalmente local.
A diferencia de otros trabajos externalizados en un contexto de globalización mundial, se trata de tareas de alta calificación, como ingeniería, biología, física; en general, proyectos muy vinculados a I+D.
Un universitario español cobra entre la mitad y un tercio del sueldo de su equivalente en Silicon Valley, realizando un trabajo de más calidad y sin tantos aspavientos. Aquí no somos rockstars, somos currantes
En 2005, la gente que acababa la carrera se iba a una consultora tecnológica a hacer un cursillo de Java para luego sufrir jornadas maratonianas dentro de una cadena de subcontrataciones y acabar desarrollando una intranet con código reusado. Hoy día entran en una startup o una tecnológica y cambian el mundo. Todo este capital humano, que siempre había existido pero no encontraba una oferta laboral motivadora, por fin tiene a su disposición proyectos emocionantes.
Un universitario español cobra entre la mitad y un tercio del sueldo de su equivalente en Silicon Valley, realizando un trabajo de más calidad y sin tantos aspavientos. Aquí no somos rockstars, somos currantes.
Los parques y centros de investigación
La Universidad no se limita a educar. De hecho, en los mejores países del mundo su principal papel es investigar y desarrollar. En España hemos tardado en darnos cuenta, pero estamos rectificando rápidamente.
Allí por 2004, el centro de IBM en San Fernando de Henares fabricó el Marenostrum, entonces el supercomputador más rápido de Europa y cuarto del mundo.
Meses después se instaló en Barcelona, en una capilla reacondicionada de la Politécnica. Esta máquina se gestiona a través de un consorcio participado en un 51% por el Gobierno de España.
Algunos se preguntarán, ¿por qué no se instaló en Madrid?
Fue IBM, quien proveía la tecnología, el principal padrino de la ciudad condal. El germen del actual Barcelona Supercomputing Center-Centro Nacional de Supercomputación fue un grupo de investigación de la UPC especializado en supercomputación, llamado CESCA. Una infraestructura pequeña pero vital, que quizá fue la clave para la decisión de IBM.
Ignasi Belda, fundador de Intelligent Pharma y anteriormente director del Parc Científic de Barcelona, nos explica cómo funcionan. "Los Parques científicos son una infraestructura que ayuda al desarrollo de un ecosistema emprendedor sostenible, rico, y avanzado desde el punto de vista tecnológico".
"Los centros de investigación son diferentes. Desde hace 20 años se ha aplicado en Cataluña una política de excelencia científica que ha resultado en unos Institutos punteros a nivel mundial, como por ejemplo el ICFO (Institut de Ciències Fotòniques), IRB (Institut de Recerca en Biomedicina) o el CRG (Centre de Regulació Genòmica). Gracias a este sistema de centros de investigación universitarios, Cataluña está batiendo todos los indicadores a nivel europeo, por ejemplo, nombre de ERC por cápita (becas millonarias del European Research Council)".
Belda acaba diferenciando la excelencia científica del mundo empresarial. "[La inversión en estos centros] se ha hecho a costa de la transferencia tecnológica y, por tanto, la emprendeduría. Por ejemplo, el ICFO no llega al 2% de ingresos en transferencia, lo cual es inusual a nivel internacional. Por ello pienso que son necesarias políticas decididas y valientes por parte de la Generalitat de Cataluña para lograr un impacto significativo en el ecosistema emprendedor".
Y es que el ambiente motivador de estos centros, unido a las tristemente pésimas perspectivas laborales en la investigación pública, ha acabado siendo una fábrica de startuperos, pero no de spin-off. Esta falta de apoyo para monetizar las invenciones es, irónicamente, una pobre apuesta económica. ¿Cuánta riqueza habría en el formato MP3 si se hubiera inventado en un centro español en vez del Fraunhofer alemán?
Muchos de los que empezaron —empezamos— nuestra carrera laboral como investigadores hemos acabado montando pequeñas empresas de I+D, intentando replicar ese espíritu científico, curioso, académico, que se incuba en los centros y parques tecnológicos. Salvando las distancias, una línea en el currículum con una posición en el BSC o el CRG son nuestros MIT o Cambridge patrios.
Instituciones públicas
Es poco habitual alabar el papel de las instituciones públicas en el mundo empresarial. Pero en nuestro caso tenemos que dar las gracias a varias instituciones públicas que han trabajado muy eficientemente para abrir Barcelona y sus empresas al mercado internacional.
ACCIÓ es la agencia catalana para aumentar la competitividad empresarial. Son los que se encargan de facilitar las exportaciones, así como atraer empresas extranjeras a la ciudad.
Ya hemos visto más arriba el éxito con el que han conseguido interesar a las principales tecnológicas mundiales. Y por lo que respecta a exportaciones, las cifras son excelentes. Las exportaciones catalanas son el 25% del global del Estado, más del doble que Andalucía (11,2%) y Madrid (11%). Este 2017 crecieron un 8,7%.
Sea por la coyuntura política, la cercanía a Europa, o por el apoyo de ACCIÓ y también del ICEX, la provincia de Barcelona lidera las exportaciones con 54 mil millones de Euros, por delante de Madrid con 30 mil millones.
En el otro lado de la balanza, para aquellos emprendedores locales, desde el Ayuntamiento se ha impulsado Barcelona Activa, una organización de fomento del empleo, ya sea autónomo o por cuenta ajena. Aglutina una serie de servicios que van desde el acompañamiento para abrir una empresa en el Notario hasta cursos de negociación o finanzas, talleres para mejorar tu currículum o cursos de Excel.
Sea por la coyuntura política, la cercanía a Europa, o por el apoyo de ACCIÓ y también del ICEX, la provincia de Barcelona lidera las exportaciones con 54 mil millones de Euros, por delante de Madrid con 30 mil millones.
No importa si quieres abrir una peluquería o una empresa de biomedicina, en Barcelona Activa disponen de servicios para todas las necesidades, de manera gratuita. Para todo aquél que no puede permitirse un MBA, ya sea por tiempo o dinero, esta alternativa gratuita es excelente y muy completa.
Guifré Belloso, técnico de creación de empresas en Barcelona Activa, nos describe el funcionamiento. "Por una parte, (las agencias locales) gestionan el cambio tecnológico incentivando la creación de empresas y el empleo, y por otra, ayudan a las personas en paro a resituarse como emprendedores o autoempleo".
Barcelona Activa también actúa como agente local para facilitar el acceso a la financiación estatal, gestionando ayudas como ENISA, CDTI, e incluso las europeas. Belloso nos comenta que una de sus funciones es "poner incentivos donde el mercado no llega". "Si no existieran ENISA o instrumentos similares, probablemente los viveros no estarían llenos ni habría tanto flujo de startups. Muchas empresas no llegan a break even (punto de equilibrio), pero creo que el balance global es positivo".
José Pedro Tarango, asesor de empresas en Barcelona Activa, nos explica la relación entre la iniciativa pública y la privada. «El papel de las entidades públicas es orientar, formar, disponer de los recursos necesarios para emprendedores. Barcelona Activa fue pionera en ofrecer espacios de incubación para la instalación física de las empresas o en promover foros de inversión especializados en el sector salud o cleantech, por ejemplo. Iniciativas cuyo testigo ya ha sido recogido por la iniciativa privada cerrándose perfectamente el círculo".
Belloso y Tarango acaban sus contribuciones compartiendo la misma idea. "Las inversiones de hoy son las empresas de mañana y los puestos de trabajo de pasado mañana".
La pieza clave: el capital privado
Nuestro puzzle va tomando forma: espacio común, educación de calidad, investigación pública, proyectos pioneros y apoyo institucional.
Con estas piezas muchos emprendedores locales han podido construir un equipo bien engrasado desarrollando un producto o servicio puntero. Y esta conjunción de equipo+producto es en sí mismo un producto que se puede vender. Y las multinacionales lo compran.
Estas adquisiciones —exits en inglés— ayudan, por una parte, a que las mejores empresas internacionales monten sus equipos en Barcelona. En vez de empezar de cero, compran una empresa local establecida, y dedican este equipo a desarrollar su producto, o una versión del mismo integrada con el producto principal de la multinacional. Y, según su punto de vista, a precio de ganga.
Además, algunos emprendedores han logrado ser millonarios gracias a la venta de su empresa. No millonarios como para retirarse, pero sí como para poder vivir de rentas, o al menos con más holgura. Y cuando uno tiene dinero lo que no puede permitirse es dejarlo inmovilizado en el banco.
Así que lo invierte en un producto de rentabilidad. El producto que compra es aquél que mejor conoce: participaciones en otras startups.
Sin esta recirculación de capital en el ecosistema no hay startups.
Los business angels
Cuando un emprendedor tiene una idea, de lo primero que se da cuenta es de que necesita dinero para ejecutarla. Muy pocas empresas pueden funcionar más de unos pocos meses sin equipo y sin ingresos. Este emprendedor va a un banco a pedir un crédito, y descubre quizá por primera vez el concepto avalar. Pocos minutos después vuelve a su casa pensando de dónde va a sacar el dinero.
A veces es posible convencer a familiares o amigos para que presten dinero, pero tiene su riesgo. Las cenas de navidad ya son complicadas como para añadir discusiones de dinero con tíos y primos.
¿Y si hubiera gente que te "prestara" dinero de manera profesional sin pedir un aval? Pues esta gente existe, se llaman Business Angels, y si son buenos, se ganan esta denominación a pulso.
Un Business Angel es, habitualmente, un emprendedor que ha vendido su empresa y tiene dinero que desea reinvertir a cambio de una participación en la misma. Estos ángeles, si saben lo que les conviene, harán lo posible para que el negocio vaya bien y por tanto obtener un retorno en su inversión. Y qué mejor que ayudar al emprendedor a resolver los mismos problemas que él tuvo anteriormente.
David Baratech, fundador de Ulabox y Business Angel, habla sobre la diferencia con un inversor profesional. "Durante años vas aprendiendo con tu propio proyecto. Adquieres es una visión analítica sobre cómo exprimir tus activos, sean habilidades adquiridas o bien la capacidad de invertir que tengas. Al final te haces preguntas muy similares a las que se pueda hacer un fondo [de inversión], sólo que si el equipo, el product-market-fit y (adecuación al mercado) el mercado cumplen unos mínimos, el proceso de due diligence (auditoría interna) es mucho más casero. Indulgente incluso".
Un Business Angel es, habitualmente, un emprendedor que ha vendido su empresa y tiene dinero que desea reinvertir a cambio de una participación en la misma. Estos ángeles, si saben lo que les conviene, harán lo posible para que el negocio vaya bien y por tanto obtener un retorno en su inversión
Oriol Roda, fundador de Mammoth Hunters y pequeño inversor, los define así: "La expresión "smart money" no es simplemente una palabra bonita sino una realidad que puede marcar la diferencia entre el éxito o el fracaso de una startup. Sólo una persona que ha pasado por el proceso de crear su propia empresa tiene la empatía y la experiencia necesaria para acompañar de forma adecuada a otro emprendedor".
Es la combinación perfecta. Un profesor que paga por enseñar al emprendedor, y éste le devuelve el dinero, multiplicado, si tiene éxito. Cuanto mejor le enseña, más probabilidades hay de que los dos salgan ganando.
Un Business Angel es una potencial fábrica de futuros Business Angels. De cada empresa exitosa saldrán una decena de futuros inversores, con preparación y dinero para reinvertir en el ecosistema.
Las generaciones de emprendedores
En Silicon Valley este ciclo emprendedor-inversos es lo habitual. Tanto que el valle debe su nombre a todas las empresas de microchips de silicio surgidas de la escisión de Fairchild Semiconductors, incluyendo Intel. De Odeo nació Twitter. Y gracias a una herramienta interna usada en el desarrollo un videojuego que jamás vio la luz tenemos a Slack.
No es casual que la primera empresa seguramente no os suene y la segunda sí. Como en Star Wars, el aprendiz acaba superando al maestro.
En España, la generación actual de Business Angels surgió de los éxitos anteriores a la crisis de las puntocom. Somos hijos de Olé, Dinamic, Arrakis, eDreams, Lleida.net, Hispavista.
Las actuales startups españolas son empresas tecnológicas de tercera generación, o cuarta si incluimos la edad de oro del software español. En Silicon Valley empezaron en los años 50. Cada nueva generación se produce en aproximadamente 10 años, así que haced cuentas de la ventaja que nos llevan.
Según Roda, aún queda mucho camino por recorrer. "Barcelona aún está lejos de tener el volumen de fundadores que hayan tenido éxito y que empiecen a actuar como mentores de nuevas startups. Hasta que no llegue ese momento nuestra ciudad continuará siendo un hub de segundo orden a nivel global".
Aquí sí hay playa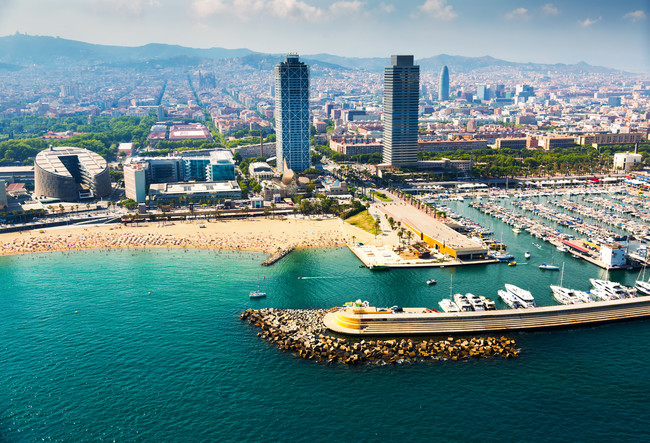 En España hay dos grandes hubs empresariales en sus dos ciudades principales. Madrid tiene el Gobierno, el IBEX, y un largo historial de relaciones con las multinacionales. No en vano, Google y Microsoft abrieron su primera oficina en la Capital. Si Barcelona está de moda es porque rompe toda lógica empresarial tradicional.
Ambas ciudades son muy similares. Comparten estado y legislación. La cultura es parecida. Barcelona tiene playa pero, por otra parte, en el sur de Europa hay muchas playas.
Nos encontramos lo que en Filosofía denominan condición necesaria pero no suficiente.
Y es que el clima y el entorno social son importantes. Por ello, a igualdad de muchos otros factores —especialmente la calidad de universidades y universitarios en el Estado—, tanto los guiris como sus empresas vienen a Barcelona.
¿Es frívolo mencionar el clima como fuente de riqueza? Quizá. Pero más frívolo es que el museo más exitoso de la ciudad sea el del Barça, donde el 84% de los visitantes son turistas. Cada vez que el club mete un gol, un inversor se plantea invertir en empresas de Barcelona.
El MWC es otro claro ejemplo de apuesta internacional por la capital catalana. ¿Sabéis cual fue la principal queja de los organizadores este 2018? ¿El clima político? ¿Las huelgas de transporte? No. El mal tiempo.
Los seres humanos somos así.
Y es que la capital catalana es una ciudad moderna, o mejor, modernilla. Enamora, a su manera, igual que enamoran París o Nueva York. Es cosmopolita y tradicional, abierta y misteriosa; del Barça y la Sagrada Família, corbata y rastas, business in the front, party in the back. Los Juegos Olímpicos no sólo cambiaron las fachadas, lo cambiaron todo.
Es la marca Barcelona.
Un éxito sólo posible mediante la unión de varias pequeñas piezas, insignificantes de manera individual, pero potentes cuando están todas presentes.
Así se cierra el círculo
Un estudiante acaba la carrera en una universidad que le ha ofrecido una buena formación. Pasa un tiempo haciendo carrera en un centro de investigación o una empresa tecnológica hasta que le pica el gusanillo y decide montar su proyecto.
Entonces recibe apoyo de Barcelona Activa quien le gestiona una ayuda de ENISA, y con suerte recibe financiación de Business Angels. Contrata a un equipo de ingenieros potentes y algún licenciado en empresariales, gente que conoció en la carrera, o extranjeros con experiencia que han venido buscando un proyecto interesante en un ambiente de bermudas y chanclas.
Nuestro amigo desarrolla un producto puntero y se establece en un espacio de incubación. Pasa el tiempo, y gracias al apoyo de instituciones como ICEX y ACCIÓ consigue empezar a vender en el extranjero. Una de estas empresas ve potencial en el producto o servicio, pero sobre todo en el talento que ha reunido, y decide instalarse en Barcelona. Abre una oficina en el 22@, o bien compra la startup. El ciclo se cierra.
Gracias a la experiencia adquirida y, con un poco de suerte, algo de dinero de la venta de su empresa, nuestro amigo cierra el ciclo. Empieza a participar en el ecosistema como Business Angel, reinvirtiendo el dinero y su experiencia en nuevos emprendedores.
El Dream Team
A los que vivís o trabajáis en Barcelona, parad un momento. Lo digo en serio. Levantad la vista de la pantalla y tomad consciencia del momento dulce que vive la ciudad.
El contexto que estamos disfrutando en términos de innovación e inversión es comparable a ver jugar a Messi. Pasa cada muchas generaciones y es irrepetible. Lo podréis explicar a vuestros nietos: "Yo lo viví".
Este artículo intenta ser un homenaje a todos los anónimos que llevan luchado durante varias décadas para que Barcelona pueda ser un Silicon Valley Mediterráneo. A nuestra manera, claro.
Lo habéis conseguido. Felicidades, y muchas gracias.
Fotos | iStock, Victoriano Javier Tornel, Barcelona Activa, Zarateman
También te recomendamos
Atención bancos tradicionales: estas alternativas fintech están captando 7000 clientes al día en Europa
Lavadora con función vapor: qué es y cómo debe utilizarse
Wavegarden, la empresa vasca de olas artificiales pasa a formar parte del "unicornio" del coworking WeWork
-
La noticia Barcelona lo ha conseguido: ya es el lugar de referencia de startups de tecnología en el sur de Europa fue publicada originalmente en Xataka por Carlos Fenollosa .