Next Page: 10000
Photo test
Cache
Translate Page
Web Page Cache
Testing to see if I can get a photo from photobucket to show up. [img]http://i1231.photobucket.com/albums/ee518/centexan254/20141215_163719_zps99b411f0.jpg[/img] (http://s1231.photobucket.com/user/centexan254/media/20141215_163719_zps99b411f0.jpg.html)

Issa Rae Was Almost A Lyft Driver, But She Got DENIED + There's Nothing 'Insecure' About Her Stunning EBONY Mag Cover
Cache
Translate Page
Web Page Cache
Issa Rae was almost a Lyft driver, but they pumped the breaks on that. Find out why she never got behind as a Lyft driver, plus check out her stunning cover and spread for EBONY magazine inside...
Before Issa Rae's "Insecure" series blew up, the show's creator was trying to get some extra coins by being a Lyft driver. Yes, even AFTER the first season of "Insecure" had already debuted.
Just two years ago before all of the "Insecure" fame and accolades, the two-time Golden Globe nominated actress tried her hand as a part-time Lyft driver.
"I rented a car to write the first episodes [of the second season of the show] in December, and the rental car that I had, I drove it all the way to Malibu," Issa told Page Six.
"I bought a full tank [of gas] but I didn't use it. So I thought, 'I'm not returning this car with all this gas. I paid for it — I'm just going to lose money.' "
While her hit HBO series was gaining momentum in the media, she still was regular ol' Issa - a chick who wasn't about to let a full tank of gas go to waste. And we're not mad. So, before she returned the rental, she thought she could make some quick cash by driving folks around. But, Lyft said NOPE!
"So I filled out the application. I got the sticker [to go on her car from Lyft] and then I got denied because I had some stupid traffic violation in 2014."
Bloop!
It still worked in her favor though. She told the "Insecure" writers about the experience and it became inspiration for the series.
"I told the writers how I tried to do that and they found it hilarious. And they asked, 'What if people recognized you?' But I wasn't even thinking about that, because Season 2 [of 'Insecure'] didn't even come out yet. And it was in Malibu so I thought that I would be OK."
She added, "There are so many creative people using ride sharing as a means to make some additional income, and Issa definitely needed that extra income."
Imagine grabbing a Lyft and Issa is driving! Ha!
While you won't see the 33-year-old actor/writer driving for Lyft these days, if you're NYC, you may catch a glimpse of her out in the streets while on the promo trail for season 3: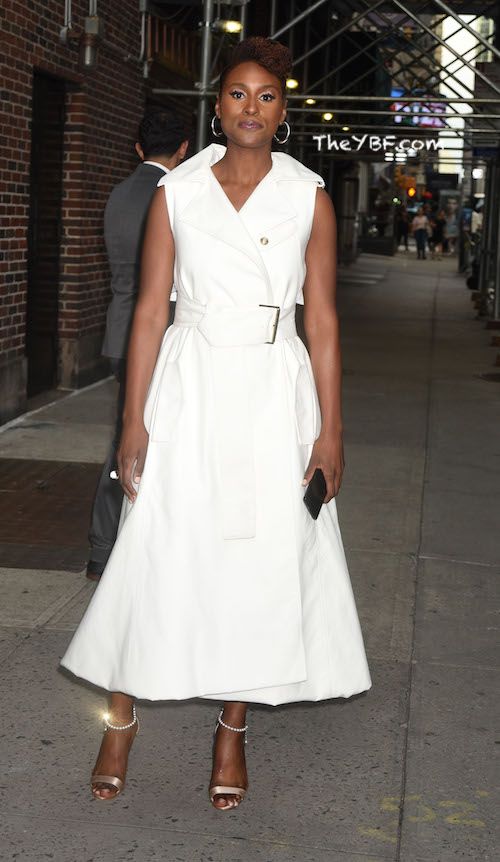 Werk!
On the magazine front...
What awkward, black girl? This chick is serving up slayage like no other for the cover of EBONY magazine's September 2018 issue. Issa joins the ranks of several other black women who are fronting top fashion magazines this month. And she did not disappoint.
The cover story isn't out (digitally), but the pictures are certainly enough to hold us over.
Enjoy these editorials of the YBF creative styling in Zac Posen, Oscar de la Renta, and Valentino threads below:
Magical.
You can read Issa's full interview in the September 2018 issue of EBONY magazine.
Season 3 of "Insecure" premieres Sunday, August 12th at 10:30pm EST on HBO.
Photos: MEGA/Instar/Brian Bowen Smith via EBONY

RE: 2018 Authentic Collection
Cache
Translate Page
Web Page Cache

Topic Replies: 495



Erie Warrior wrote:

Ksolo12 wrote:
[img]


My A's players weekend from last year. At least this one was USA made with decent poly and grey underbrim. I checked out the Dodgers & Angels at Lids and every single one was Chinese Made[/img]


Is the yellow close to what the A's normally wear? I haven't seen it in person and its hard to tell. I like this hat and a lot and I would consider getting one, if they are made in the US and use normal team colors. I don't have any desire to wear neon hats.


Ditto. This is by far my favourite of the lot.
RE: 2018 Authentic Collection
Cache
Translate Page
Web Page Cache

Topic Replies: 495



Ksolo12 wrote:
[img]


My A's players weekend from last year. At least this one was USA made with decent poly and grey underbrim. I checked out the Dodgers & Angels at Lids and every single one was Chinese Made[/img]


Is the yellow close to what the A's normally wear? I haven't seen it in person and its hard to tell. I like this hat and a lot and I would consider getting one, if they are made in the US and use normal team colors. I don't have any desire to wear neon hats.
_________________
IG: erie_warrior19
https://www.flickr.com/photos/142626324@N08/albums
Fruit Features - BLUEBERRIES (10 Recipes)
Cache
Translate Page
Web Page Cache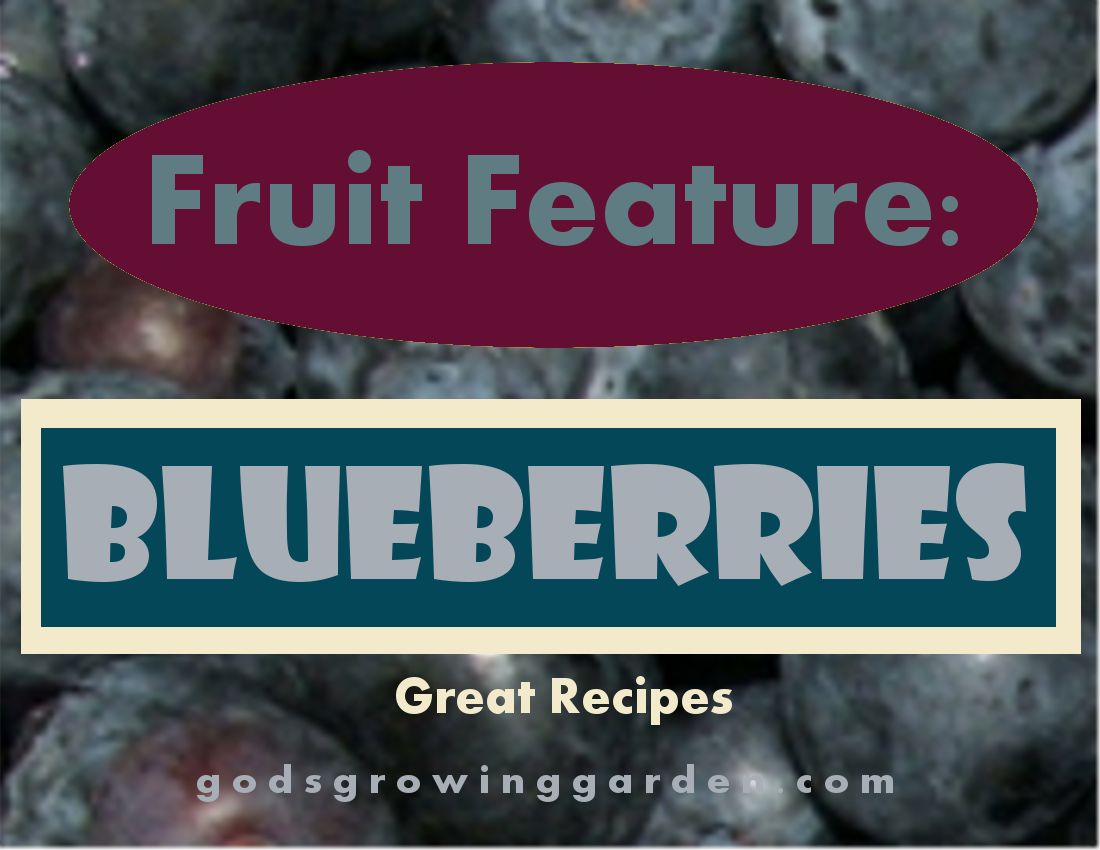 Fruit Feature #9: BLUEBERRIES (10 Recipes)
I've been writing a series on Sundays about "The Fruit of the Spirit" - you see, when one becomes a Christian they are filled with the Holy Spirit. As a result, there are certain characteristics that overflow from a Christian's life (like love, joy, kindness etc).
I decided that during the week after each "Fruit of the Spirit" post I will feature the actual fruit that I symbolically used for that characteristic. Most recently we studied "SELF-CONTROL" (click HERE to read the entire post "Fruit of the Spirit #9 - SELF-CONTROL"). Today, I am featuring BLUEBERRIES - which was the fruit that I used as a symbol of SELF-CONTROL.
The following are a few of my favorite BLUEBERRY recipes that I previously shared with you on this blog.
(click on each title to view the entire post with recipe):
Homemade Blueberry Ice Cream
______________________________________________________________
(Checkout this month's wonderful Sponsor!)
Cynthia from "ShorelineDesigned"
Handmade one-of-a-kind jewelry & beads made from beautiful beach stones from the Great Lakes Shoreline.
Travel along the shoreline with Cynthia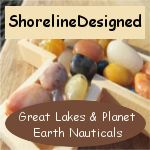 (Please click on the ad above to view her shop)
Code & Learn Space Ship GIVEAWAY
Cache
Translate Page
Web Page Cache
Code & Learn Space Ship GIVEAWAY!
Enter for your chances to win!
Part of The Back To School Giveaways
but first - read this great post:
Tie Dye Back-To-School Clothes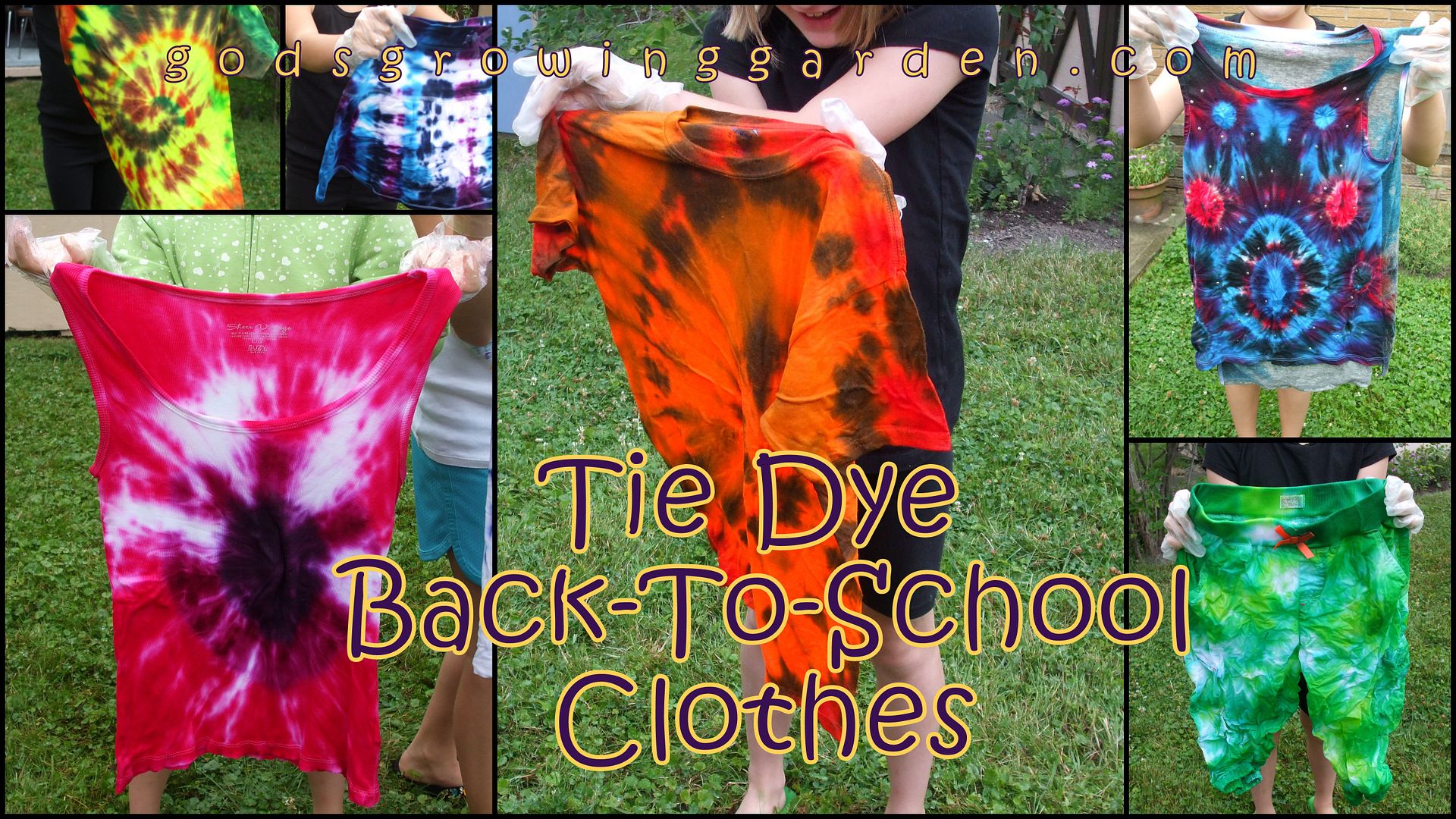 click
HERE
to view the entire post
(the following post was written by Laura from
Michigan Saving and More
)
____________________________________
Welcome to the Code & Learn! Space Ship Giveaway!
1 winner
Below is a list of all the bloggers involved in the gift guide giveaways.
Bargnhtress
,
Deliciously Savvy,
Easter Babe's Theory,
Heartbeats ~ Soul Stains
, Giveaway Gator, Heartbeats ~ Soul Stains, Here We GO Again Ready,
Java John Z's
,
Michigan Saving and More
,

mom are we there yet

, My Crafty Zoo, My Silly Little Gang, Ohayo Okasan,
Tales From A Southern Mom
, Views and More
~~~~~~~~~~~~~~~~~~~~~~~~
This giveaway's Sponsor is:
The Learning Journal International
The Learning Journey has been designing and manufacturing an exclusive line of award-winning children's interactive educational products. All products at The Learning Journey encourage learning and develop confidence as they enhance a child's potential. All products build on the skills necessary for children to be prepared for school and beyond.
$39.99 RV
~~~~~~
THE GIVEAWAY
This giveaway is in no way endorsed, affiliated, or associated with Facebook, Twitter or any other Social Media Networking Site.
You are not eligible if you have won a prize from this sponsor in the last 12 months.
This Giveaway is valid in the United States Only and Entrants must be 18+ years of age to enter. This giveaway event will end at 11:59 PM (EST) 8/31/18. The winner will have 48 hours to email their information back to las93063 at gmail dot com or a new winner will be drawn, you may want to put this email address as safe as it could go to spam. The sponsors are each responsible for shipping of the above prizes. No blog associated with this contests are responsible for prize fulfillment. If you would like to be a sponsor in a giveaway like this please email Laura Smith at las930 (at)gmail (dot) com. If you take an entry you must stay following for the entire contest or you will be disqualified.
Also we all "love it if you like us" on Facebook! If you like our blogs on social media it helps us bring you only the best giveaways and more of them! Don't forget to stop by for your daily bonus entries.
Enter below and Good Luck!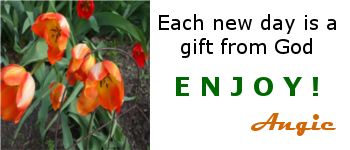 _____________________________________________________________
Click the button below to enter the Great Giveaways going on now!!:

Art Sub Tubs
Cache
Translate Page
Web Page Cache


Art Sub Tubs are popular these days. They make it easy for you to keep your sub lessons accessible for an emergency absence and keep things organized for your sub. There are a variety of ways to put one together. These art teachers have written about their's. Check them out.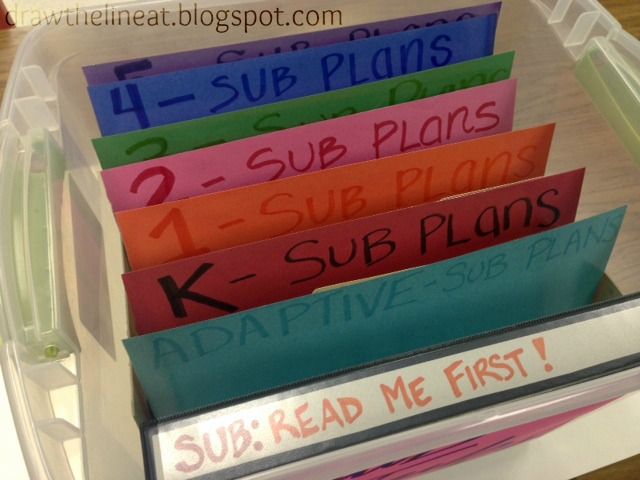 Throwback Thursday Blog-Style #216: August 9, 2018
Cache
Translate Page
Web Page Cache
Welcome back to...
I know, I know, Throwback Thursday seems to be all about sharing pictures from the past, great memories that mean something to you, that you would like to share with others. At least that is how it appears to me. Throwback Thursday wasn't something I was participating in, and then I came up with an idea.
I thought it would be great fun and a help to my blog to share old content, but not just any old content. Each week I will share an old blog post from a previous year, any year, BUT it has to be from the current week (for example, something I've posted around August 9th, from any previous year) I will go in, edit the post if needed, add a pinnable image if I don't already have one, and share it on Facebook.
Would you like to join in? You do not need to edit your past post in any way, you don't need to create a pinnable image, though it couldn't hurt, in fact it will help your blo
g traffic to add quality pinnable images to your posts.

Just go into your archives, choose a favorite post from this current week from any previous year, and link it up below. (If you don't have anything from this current week, it is still okay to link up with a post from a previous year around this time. And if you haven't been blogging for a full year, feel free to share any earlier post.)

Please make sure to share from the past as instructed above. Most weeks I find that there is a wonderful post, but I can't feature it because it is a current post, not from the past. Sadly, I am going to have to say, I will be deleting posts that do not follow the rules. The spirit of Throwback Thursday Blog-Style is to share posts from the past. Please follow the guidelines.
Thank you
I will be pinning posts to my appropriate Pinterest boards and will be randomly selecting a Featured Throwback Thursday post to share next week. Just a note, I will be sharing a picture from your post if you are selected as the featured post, but I will link back to your post. I will ALWAYS give credit and link back. By linking up you are giving me permission to use your picture in the post.
Here is my Throwback Thursday post:
Originally posted August 2nd, 2016
Littles Learning Link Up: Back to Homeschool Blog Hop Day 2 - Back to School Round Up
Here is this week's randomly selected
Featured Throwback Thursday:
Gale from Imaginative Homeschool shared
To participate, link up below. It would be great if you could visit several of the other posts that have linked up. Stop by, comment, and pin images so we can help each other.
No button currently, and there won't be one until I can figure it out seeing as Photobucket has changed things. Feel free to still share the picture in place of the button. Just link it to my
Throwback Thursday Blog-Style permalink
please.
Happy Throwback Thursday!
Five Minute Friday: Woman
Cache
Translate Page
Web Page Cache


It's Five Minute Friday when I join up with other writers. We receive a one-word prompt and get to write for five minutes flat. Our word for today is WOMAN.

START

I'm glad I'm a woman. Some cultures don't value and celebrate women. But how thankful I am to be free to be who God created me to be; a woman.

I cherish my friendships with other women. I have many lifelong friends. And along the way, I've developed relationships with women from a variety of backgrounds. I've even grown to know and care about many blogging friends, and I never met them in person. But you do get to know people when they share their words from the heart. I love that.

There's something different about women. I don't mean to stereotype, but we tend to love to share our lives with one another. My husband laughs because he doesn't quite get it.

There was a popular song back in the early 70's that Helen Reddy sang titled "I am Woman". I remember singing the words. We've come a long way and women have so many choices today. Let's be who God created us to be and use our many unique gifts and abilities.

STOP

Blessings and love,


Saira's Mom's Garden
Cache
Translate Page
Web Page Cache

I was drawing flowers upside down in the artist, Butch Belair's, mother-in-law's garden. Then when I was done, I lifted an idea from a drawing I admired by another artist friend of mine, Sue Rose. She recently did a drawing of her cat sitting on a chair at the dining room table. You could only see the top of the cat's head and 2 ears sticking above the table. It's good for artists to hang out with other artists, mostly for the purpose of theft. That's the moral of the story about this drawing. Lesson to art type people, "meet and hang out with lots of other artists".

(Myrtle Beach) 1943 IBM M1 carbine vintage modified - $ 1,100
Cache
Translate Page
Web Page Cache
For sale is a 1943 IBM M1 carbine in nice condition with IBM barrel and all original other than the 1960's made Cadmus stock & vent. No import markings!! The underfolder stock & gas guard was installed in the 60's by the older man that owned the rifle before me. These underfolder stocks are very nice and are made of walnut and nicely aged now. The mag is an original M2 30 round and the two twenty round mags are stamped "U". This is an old school assault rifle and this variation is commonly seen in movies and television from the 60's and 70's like "Thunderbolt and Lightfoot","Kojak" etc.... ((((((No retarded phone calls like I have received recently(MILTON MANN POSSIBLE ATF PEST!!),the PRICE is posted AND LOCAL SALE ONLY))))) Price is $1100. call 843-808-2380

MORE PHOTOS HERE http://s1057.photobucket.com/user/vanillaexplosion99/library/?sort=3&page=1

New AT Max and new member from Wisconsin (2 replies)
Cache
Translate Page
Web Page Cache
What a wonderful day today was. I had gotten permission from a local Fennimore resident to metal detect there property, they did ask me if i was willing to help them find a friends wedding ring that they lost at a park on the Wisconsin river. So we went there today and in about an hour and a half I found the ring. I am so thrilled that they will be getting there ring back.




She's Taking the NY Area by Storm!
Cache
Translate Page
Web Page Cache
The Blue Dahlia's been taking the New York area by storm! Eleven concerts and counting in the past month! All as prelude to release of her new album early this morning -
La Tradition Américaine
, which I raved reviewed
here
- and as ramp-up to her move to France later this month.
And ... I'll be joining her tomorrow night for the opening number - a special duet performance with the Blue Dahlia of my "Today Is Just Like You" - as she ignites her CD release and bon voyage party with her kicking band at Barbès in Park Slope, Brooklyn, at 7:30. If you're in the area, come on by and say hello! Hey, it's worth making a trip for (the album is fabulous). But if can't come by, I'll be streaming our opening performance on my Periscope channel - you'll be able to see it
here
.
More details in this announcement from The Blue Dahlia last night:
The Blue Dahlia

's new album 'La Tradition Américaine,' releases everywhere tonight at midnight!

Album release and bon voyage party this Saturday, Aug 11, 7:30pm at

Barbes

!
Over three years in the making, and with the contributions of my amazing bands on both sides of the Atlantic, the new album 'La Tradition Américaine' releases everywhere tonight at midnight, plus CD's available from my

website

!

Read about the album

HERE

.


Come celebrate with us:
Saturday, Aug 11th,
starting at 7:30pm,
at the place where it all began:


Barbes, Brooklyn


(

376 9th Street

)

Free with $10 suggested donation.
*With a special opening song by writer/composer
Paul Levinson
!
Then, The Blue Dahlia is followed by the most fun band I know, besides us, of course :),
Cumbiagra
!
In addition, before departing for France,
The Blue Dahlia
will also perform these FREE, family-friendly, outdoor shows:
Tomorrow, Fri. Aug. 10th, 4-6pm at
Ruppert Park
&
Sat., Aug. 11th, 12:30-1pm at
Summer Streets NYC
, Midtown rest-stop (E 25th Street at Park Ave S)
Then, see The Blue Dahlia this summer-fall-winter in France!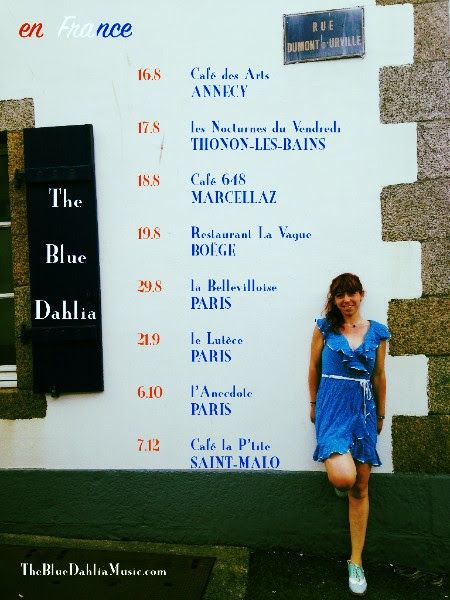 Thank you for you love and support!
Dylusions - black and white ....
Cache
Translate Page
Web Page Cache
.... Hi! I hope everyone is enjoying summer - here and in the UK!! When I went back to the UK in June I took a small Dylusions crafting kit with me to keep me entertained in my room in the evenings. This included several Dyalog insert booklets along with Dylusions ink brushes, canvas cards, paint pens, quotes, stickers, dycuts and washi tape. I thought I'd share the pages I created in my black Dyalog book:



This is the first page. I kept it really simple with lots of doodled borders. The image is one of Dyan's stamps and I used the white paint pen for all the doodling. I added a touch of colour to the iris.



The first spread in the book. Before I travelled to the UK, I used several of Dyan's stencils and a white gel pen to create some shapes in which I could later doodle. As you can see I used the hearts on this spread. Despite leaving the book open for a good 20 minutes after drawing the hearts, the white gel was still slightly damp and left a ghost print on the opposite page. I actually like it, as it adds another layer!! The image was cut from one of Dyan's colouring pages and adhered directly to the book. I then added the border and the words. Once again, I added a touch of colour to her eyes. It was so relaxing to doodle the hearts and border.



This page came about as I had lots of little eye images that I'd made for some ATCs and also this wonderful image (from the colouring sheets). I found the quote on the Internet and created the page.



This is the centre of the booklet. I used the large flower stencil to make the background and then spent a fun evening filling in the flowers. I actually went to Dyan's Dyalog Facebook group to see her examples and found that she had the flowers too, so I simply copied her doodling!! I added the image and words to make it more my page! This time I added a touch of red as well as the green!





This is the next spread in the book, but one of the last spreads I did while on holiday. I used a Posca fine white pen to draw the rectangles and add the doodles. I finished the spread by adhering the image and adding the border. More green on this one!



This page was prepared before I flew home - I used the arrow stencil on this one. I stamped this image before I left and added the flower sticker for her hair. You can't see it in the picture above, but the flower has lots of sparkles as I used a Nuvo sparkle brush to colour the white petals.



One afternoon was spent in the company of my UK crafting buddies - Kath and Dorothy - we had such fun. I found a gorgeous flower stencil in her stash (don't know the company) and used it to draw the flowers. I then spent that evening in the hotel doodling the inside of the flowers. The next evening I created the catgirl using bits from the little stash I had with me. I added sparkle to her wings and you can see it in the photo above!



This is the most recent spread completed in the book and I did this after our art journal meeting last month. I borrowed this stencil (Stencil Girl) from one of our new members, drew in the crosses and then spent some time adding doodles. The image is another of the colouring sheets, which I cut out and attached to the page. I finished by adding a border and words.



This is the last page of the black booklet. I kept it really simple. The image was one that I got at my very first Dylusions class with Dyan. I simply attached it to the page, added a touch of colour, the border and words.

I still have lots of blank pages in the Dyalog. I'll prep a few more pages and take the kit home with me when I visit at Christmas. So happy to have a travelling Dylusions journal! Thanks, Dyan!

I'm going to submit the last spread to Love to Craft Challenge Blog - LTCCB#25 where their challenge is Anything Goes. Thanks so much for stopping by - see you again soon. I should get back to my normal routine once Kat gets back to school!!




Daily 2 Cents: Continuous 'Missing Time' Since Encounter -- The Meaning of IHNA? -- 'I was abducted today'
Cache
Translate Page
Web Page Cache
Continuous 'Missing Time' Since Encounter
Dave in Portland, Oregon called in to tell of his UFO experience:
"In 1976, I lived over by a school. Me and two guys who happened to be brothers were sitting in a park and we looked to the south and there's an object hovering right over this apartment complex. I mean, I'm talking about less than a mile above the complex. And we were able to see because of this cut-out sort of like this aircraft carrier hangar door dropping... a cut-out. We were able to see beings looking down on us. We looked at each other and we were like, 'What are we seeing?' And then the next thing we knew, it's night-time. We never told anybody about this incident. This happened about the same time the incident with Travis Walton.

So ten years later, I'm talking to a guy at work and we were sitting in my boss's office and I'm telling him the story and I get to the part where it's still daylight but it's moving to the west and it's getting dark and then there's this pause... He said I dropped into this trance and he got scared and he slapped my fingers. I didn't know what happened. I didn't know what he was saying and I said, 'Let me finish my story.' And he said, 'No, Dave, wait. I think you have some missing time issues. You and the two guys.' I tell you, it was day-time. It was summer-time. 1976. The sun, it was over the hills. It was about 9:15 or 9:00 PM. And I'm talking a moment later, it's dark. I talked to one of the brothers about ten years later in about 1995. Ten years after I told another friend initially in 1985. Twenty years had gone. And I talked to this guy and I said, 'Do you remember the incident the way it happened' and he told me his version and it was exact."

Source: Ground Zero Radio With Clyde Lewis - August 16, 2013

Beyond Creepy

**********

The Meaning of IHNA?

Winter Garden, FL: I have enclosed a write up of my ET experience in March of this year. This dream/out of body/dream event was vivid and abnormal for my sleep experience. I remembered everything in detail and started the drawing that is enclosed the morning after the event. I put in details as the days passed and then did a write up of what I remembered and how I felt. I shared my experience with my wife and one friend after the visit happened. I have never had a dream or experience like this before or since.

I had heard David Wilcock discuss the type of being I experienced and saw a picture on YouTube of a similar type of entity in a person's hand that much smaller than the entities I had experienced. Although I am interested in areas of the unknown or the hidden I had never been aware of anything like the entities I had encountered. I still wonder why I was the person that was contacted and for what reason.

I can only conjecture that their use of me was very controlled as I was rather in a hypnotic directed trance with cognitive ability, a childlike feeling internally, very limited expression ability but a willingness to serve while feeling safe. At no time did feel threatened or used in an inappropriate way. I did feel as though the male entity was trying to protect itself from someone or something. He may have put out a partial communication for pick up or rescue per the devise that the female handed me. I still wonder it the letters IHNA mean anything?

The male entities ability to cloak itself for protection made him undetectable to his own as well as others but unless called would not know what was around him. But somehow he was able to listen or monitor me as when I called he appeared. He must have trusted his ability to communicate through me as a beacon to others but I am not sure it was his first choice. I think he was in escape mode from something and by using me he was staying safe and undetectable.

I do not understand their telling me to keep my doors locked as an answer to the question of mine concerning them giving me a point of wisdom. Although they were in a way benevolent they expressed to me a feeling of love and peace.

Well that is all I have at the moment. I am not sure if you are interested in this experience. If I can provide any other information please feel free to contact me. - MUFON

**********

'I was abducted today'

Berlin, Germany - 8/9/2018: I'm going to share a summary because the whole experience was very long:

My alarm woke me up at 7am but I didn't have to get up so I went to sleep again. At this moment I started seeing (with closed eyes) images, faces, like holographic pictures. This happens to me very often when I meditate before a tunnel appears through which I usually disconnect from my body and make out of body experiences or connect to interdimentional beings that have messages for me. But today I don't remember any tunnel, next thing I remember is that I am tied like to the back of a pick up or truck and 2 nurses (with familiar faces, but I knew they weren't they). I realized that I was seeing what they wanted me to see (because this already happened to me before), so I suddenly saw where I really was. I was tied to a kind of surgery room stretcher. I have a kind of glued or tied to my left hand. Every time I tried to see what was around me I only saw the closest things, lots of medical-looking devices which made different beep sounds, as soon as I tried to see beyond that, false images appeared again on my sight, as I was again on the pick up and the nurses. I gained confidence and refused to see that, so I "stayed" on the reality of being tied on the medical room. I started trying to untie or break what was preventing me from moving my arms. a robotic voice started to repeat "change program", and the more I tried to escape, the more insistently this voice repeated "change program!" but I finally decided to bite something that was close to my head, I don't know what it was but I used this bite as a support while I made a lot of effort with my arms and next thing I know is that I made it. I felt I was sucked into my body back in my bed. It felt as if my body was always there but I also had another body on this other place. So I don't know if they manipulate souls or materialize a kind of copy of our bodies or actually transport physical bodies. I just now it's been 17hrs and i'm still shaking of fear.

The first time I remember being abducted I was about 5. It happens quite often but this is the second time that it's in fact scary.

When I came back it was 8:30am and I had a bruise on my right leg and many scratches. - MUFON

**********

TODAY'S TOP LINKS

Man stumbles upon rare 25-million-year-old teeth of mega-toothed shark

New Crop Formation - Mixon, Nr Etchilhampton, Wiltshire. Reported 10th August

UFOs: The Chupacabra Connection

The Ocean Spinning Wheels: Mysterious Phosphorescent "Light Shows" in Our Oceans

Texas student's photo with alligator goes viral

**********



Bigfoot: Surprising Encounters With Bigfoot/Sasquatch In The United States
Hunt for the Skinwalker: Science Confronts the Unexplained at a Remote Ranch in Utah
The Books of Enoch: The Angels, The Watchers and The Nephilim (With Extensive Commentary on the Three Books of Enoch, the Fallen Angels, the Calendar of Enoch, and Daniel's Prophecy)
True Bigfoot Encounters: Eyewitness Accounts of Sasquatch Saving Humans (True Bigfoot Stories, True Bigfoot Horror, Conspiracy Theories, Conspiracies Book Book 1)
A Field Guide to the Cryptids of North America


UPDATED WEEKLY: Lon's Suggested Reading List - Books & Films / DVDs


**********


ARCANE RADIO PODCASTS:
PodBean - iTunes - Stitcher - YouTube - Spotify - Google Play - blubrry - Player FM - TuneIn - Podbay FM - Spreaker - acast - iHeart Radio
This newsletter is licensed under a Creative Commons Attribution-Noncommercial-No Derivative Works 3.0 United States License.

Disclaimer:

The publication of any and all content e.g., articles, reports, editorials, commentary, opinions, as well as graphics and or images on this web-site does not constitute sanction or acquiescence of said content unless specified; it is solely for informational purposes.

Fair Use Notice:

This site may contain copyrighted material the use of which may not be specifically authorized by the copyright owner. We are making such material available in our efforts to advance understanding of environmental, political, human rights, economic, democratic, scientific, social justice, and religious issues, etc. We believe this constitutes a 'fair use' of any such copyrighted material as provided for in section 107 of the US Copyright Law. In accordance with Title 17 U.S.C. Section 107, the material on this site is distributed without profit to those who have expressed a prior interest in receiving the included information for research and educational purposes.

You understand that all Content posted on, transmitted through, or linked from the Phantoms and Monsters Site, are the sole responsibility of the person from whom such Content originated. You are responsible for all Content that you post, email or otherwise make available via the Phantoms and Monsters Site. Phantoms and Monsters does not control, and is not responsible for Content made available through the Phantoms and Monsters Site. By using the Phantoms and Monsters Site, you acknowledge that you may be exposed to Content from other users that is offensive, indecent, inaccurate, misleading, or otherwise objectionable.

Please Note:

On this day, November 27, 2014, in accord with 15 U.S. Code Chapter 107 - Protection of Intellectual Property Rights, I declare that my rights are attached to all personal data, voice recordings, photos, art, text, titles, etc. published or reproduced at any media source. For commercial and/or recreational use of the foregoing my written consent is required at all times. By this release, I tell all unauthorized person and/or parties that it is strictly forbidden to disclose, copy, distribute, broadcast, or to take any other action against me on the basis of its contents. The actions mentioned above apply equally to employees, students, agents and/or other staff under the direction of the offending parties. The contents of my profile include private information. The violation of my privacy is punished by the law (UCC 1 1-308 - 308 1 -103 and the Rome Statute) NOTE: Any use of witness information, which includes any attempt to contact a witness or persons involved in an event, is strictly prohibited without the written consent of Phantoms & Monsters.

© 2005-2018 Phantoms & Monsters - All Rights Reserved
Next Page: 10000
Site Map 2018_01_14
Site Map 2018_01_15
Site Map 2018_01_16
Site Map 2018_01_17
Site Map 2018_01_18
Site Map 2018_01_19
Site Map 2018_01_20
Site Map 2018_01_21
Site Map 2018_01_22
Site Map 2018_01_23
Site Map 2018_01_24
Site Map 2018_01_25
Site Map 2018_01_26
Site Map 2018_01_27
Site Map 2018_01_28
Site Map 2018_01_29
Site Map 2018_01_30
Site Map 2018_01_31
Site Map 2018_02_01
Site Map 2018_02_02
Site Map 2018_02_03
Site Map 2018_02_04
Site Map 2018_02_05
Site Map 2018_02_06
Site Map 2018_02_07
Site Map 2018_02_08
Site Map 2018_02_09
Site Map 2018_02_10
Site Map 2018_02_11
Site Map 2018_02_12
Site Map 2018_02_13
Site Map 2018_02_14
Site Map 2018_02_15
Site Map 2018_02_15
Site Map 2018_02_16
Site Map 2018_02_17
Site Map 2018_02_18
Site Map 2018_02_19
Site Map 2018_02_20
Site Map 2018_02_21
Site Map 2018_02_22
Site Map 2018_02_23
Site Map 2018_02_24
Site Map 2018_02_25
Site Map 2018_02_26
Site Map 2018_02_27
Site Map 2018_02_28
Site Map 2018_03_01
Site Map 2018_03_02
Site Map 2018_03_03
Site Map 2018_03_04
Site Map 2018_03_05
Site Map 2018_03_06
Site Map 2018_03_07
Site Map 2018_03_08
Site Map 2018_03_09
Site Map 2018_03_10
Site Map 2018_03_11
Site Map 2018_03_12
Site Map 2018_03_13
Site Map 2018_03_14
Site Map 2018_03_15
Site Map 2018_03_16
Site Map 2018_03_17
Site Map 2018_03_18
Site Map 2018_03_19
Site Map 2018_03_20
Site Map 2018_03_21
Site Map 2018_03_22
Site Map 2018_03_23
Site Map 2018_03_24
Site Map 2018_03_25
Site Map 2018_03_26
Site Map 2018_03_27
Site Map 2018_03_28
Site Map 2018_03_29
Site Map 2018_03_30
Site Map 2018_03_31
Site Map 2018_04_01
Site Map 2018_04_02
Site Map 2018_04_03
Site Map 2018_04_04
Site Map 2018_04_05
Site Map 2018_04_06
Site Map 2018_04_07
Site Map 2018_04_08
Site Map 2018_04_09
Site Map 2018_04_10
Site Map 2018_04_11
Site Map 2018_04_12
Site Map 2018_04_13
Site Map 2018_04_14
Site Map 2018_04_15
Site Map 2018_04_16
Site Map 2018_04_17
Site Map 2018_04_18
Site Map 2018_04_19
Site Map 2018_04_20
Site Map 2018_04_21
Site Map 2018_04_22
Site Map 2018_04_23
Site Map 2018_04_24
Site Map 2018_04_25
Site Map 2018_04_26
Site Map 2018_04_27
Site Map 2018_04_28
Site Map 2018_04_29
Site Map 2018_04_30
Site Map 2018_05_01
Site Map 2018_05_02
Site Map 2018_05_03
Site Map 2018_05_04
Site Map 2018_05_05
Site Map 2018_05_06
Site Map 2018_05_07
Site Map 2018_05_08
Site Map 2018_05_09
Site Map 2018_05_15
Site Map 2018_05_16
Site Map 2018_05_17
Site Map 2018_05_18
Site Map 2018_05_19
Site Map 2018_05_20
Site Map 2018_05_21
Site Map 2018_05_22
Site Map 2018_05_23
Site Map 2018_05_24
Site Map 2018_05_25
Site Map 2018_05_26
Site Map 2018_05_27
Site Map 2018_05_28
Site Map 2018_05_29
Site Map 2018_05_30
Site Map 2018_05_31
Site Map 2018_06_01
Site Map 2018_06_02
Site Map 2018_06_03
Site Map 2018_06_04
Site Map 2018_06_05
Site Map 2018_06_06
Site Map 2018_06_07
Site Map 2018_06_08
Site Map 2018_06_09
Site Map 2018_06_10
Site Map 2018_06_11
Site Map 2018_06_12
Site Map 2018_06_13
Site Map 2018_06_14
Site Map 2018_06_15
Site Map 2018_06_16
Site Map 2018_06_17
Site Map 2018_06_18
Site Map 2018_06_19
Site Map 2018_06_20
Site Map 2018_06_21
Site Map 2018_06_22
Site Map 2018_06_23
Site Map 2018_06_24
Site Map 2018_06_25
Site Map 2018_06_26
Site Map 2018_06_27
Site Map 2018_06_28
Site Map 2018_06_29
Site Map 2018_06_30
Site Map 2018_07_01
Site Map 2018_07_02
Site Map 2018_07_03
Site Map 2018_07_04
Site Map 2018_07_05
Site Map 2018_07_06
Site Map 2018_07_07
Site Map 2018_07_08
Site Map 2018_07_09
Site Map 2018_07_10
Site Map 2018_07_11
Site Map 2018_07_12
Site Map 2018_07_13
Site Map 2018_07_14
Site Map 2018_07_15
Site Map 2018_07_16
Site Map 2018_07_17
Site Map 2018_07_18
Site Map 2018_07_19
Site Map 2018_07_20
Site Map 2018_07_21
Site Map 2018_07_22
Site Map 2018_07_23
Site Map 2018_07_24
Site Map 2018_07_25
Site Map 2018_07_26
Site Map 2018_07_27
Site Map 2018_07_28
Site Map 2018_07_29
Site Map 2018_07_30
Site Map 2018_07_31
Site Map 2018_08_01
Site Map 2018_08_02
Site Map 2018_08_03
Site Map 2018_08_04
Site Map 2018_08_05
Site Map 2018_08_06
Site Map 2018_08_07
Site Map 2018_08_08
Site Map 2018_08_09
Site Map 2018_08_10