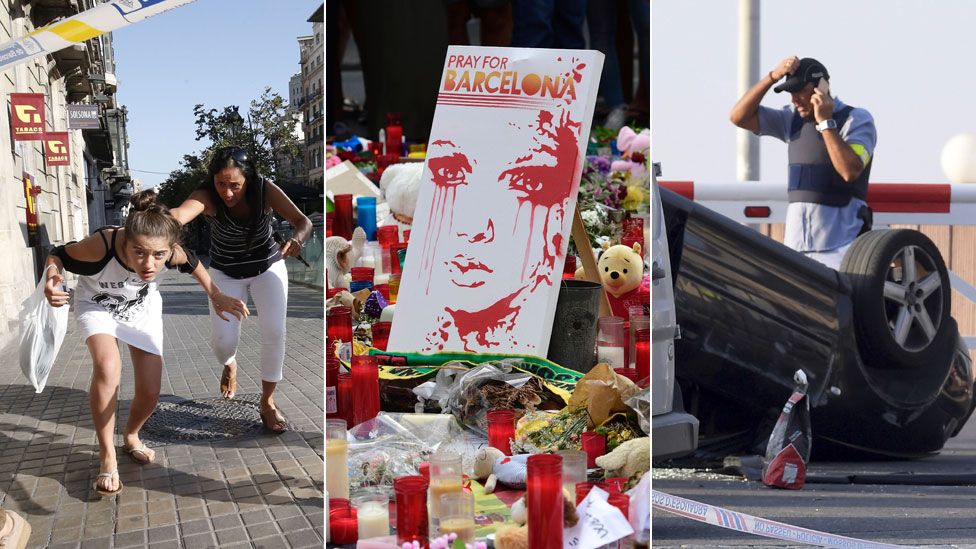 A neighbour had just walked past when an explosion tore through a small, white house in the Spanish coastal town of Alcanar last August.
Debris was flung hundreds of metres by the force of the blast and the bodies of two men landed in nearby gardens. A third man who had been on a roof terrace talking on his phone survived.
The next day a van attack was launched on pedestrians in Barcelona's central tourist avenue, Las Ramblas. Hours later there was another attack, in Cambrils, a coastal town. Sixteen people died and more than 130 were injured.
Catalonia had come under attack from a jihadist gang of 11 people.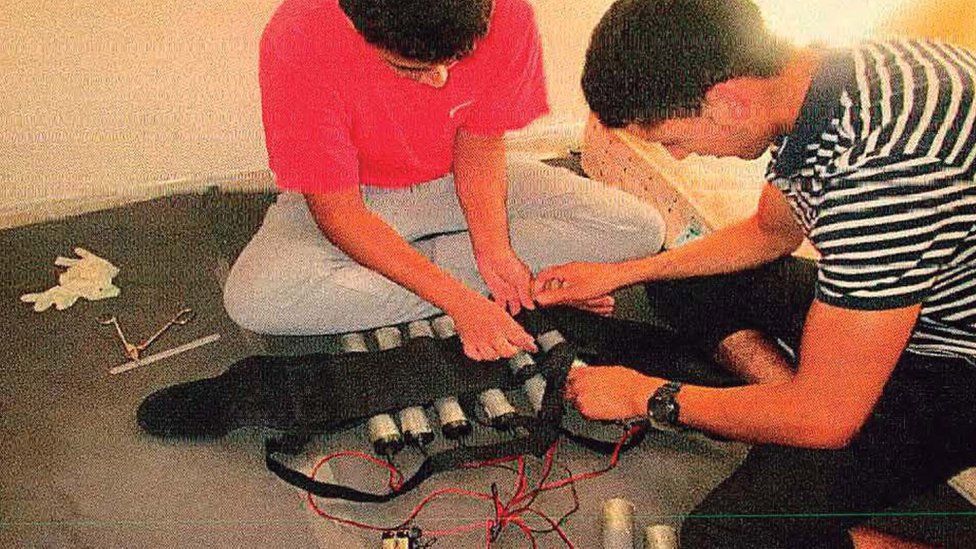 Investigators believe they had planned to target Barcelona's Sagrada Familia and the Camp Nou stadium, home to Barcelona football club. The Eiffel Tower in Paris was another target.
The Alcanar blast late on 16 August had changed all that and the key figure, Abdelbaki Es Satty, lay dead in the rubble.
But this is also a story of missed clues and intelligence failings, because Es Satty had been known to the authorities for years.
And the BBC has learned that his gang of extremists was plugged into a network that, according to a surviving cell member, could have included another imam with a second cell of eight or nine young men in France.
A year on, investigators in France have requested information from 10 countries and are still trying to break up that network and identify a possible French cell.
Catalonia's head of counter-terrorism believes the plot could have been masterminded by someone outside Spain.
The story of Es Satty's gang
As neighbours emerged from the destroyed buildings in Alcanar, no-one considered an extremist link. The bodies of Es Satty, 44, and 22-year-old Youssef Aallaa were identified.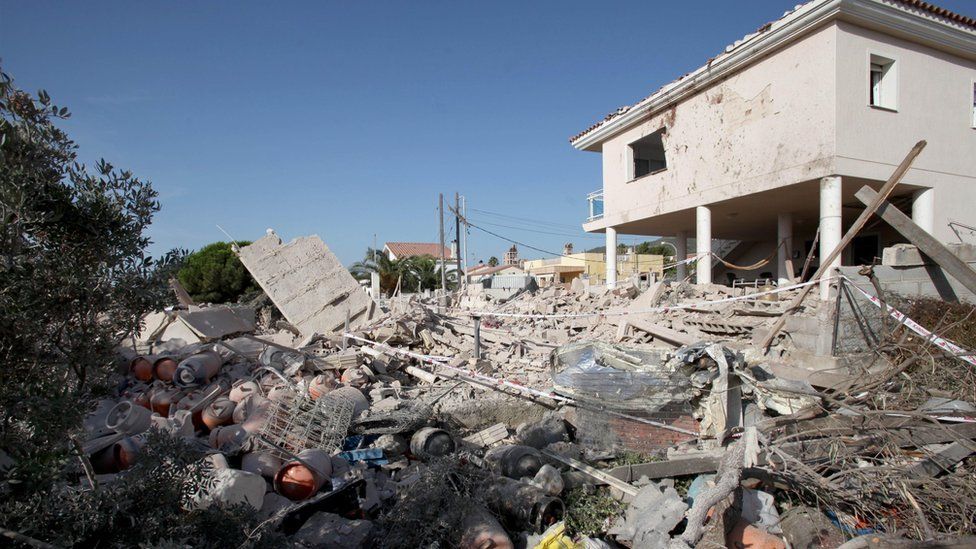 "The strongest hypothesis was that it was a drugs lab," said firefighter Jordi Bort, who was among the first on the scene.
It was not until emergency services had dug through the rubble the next day that the full picture emerged.
There was a second blast, almost as large as the first. Nine firefighters were injured.
They had stumbled on a bomb factory containing more than 200kg (440lb) of explosives. Much of it was extremely unstable, designed to cause multiple deaths.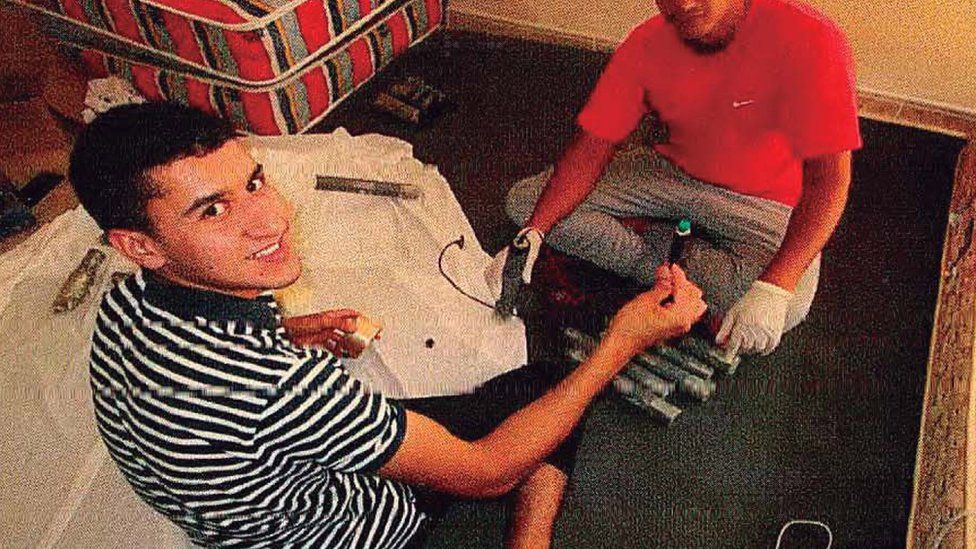 There were canisters, nails, large quantities of acetone, hydrogen peroxide, bicarbonate and detonator switches - all the ingredients to create TATP (triacetone triperoxide) explosive.
They also found grenades and suicide vests.
Investigators only discovered later, from material recovered from digital cameras, computers and mobile phones, that the men had planned to use these explosives at some of Europe's biggest landmarks.

The attacks
It was on the afternoon of 17 August that 22-year-old Younes Abouyaaqoub jumped into a rented white van and zig-zagged down Las Ramblas at high speed, careering into pedestrians along the packed avenue.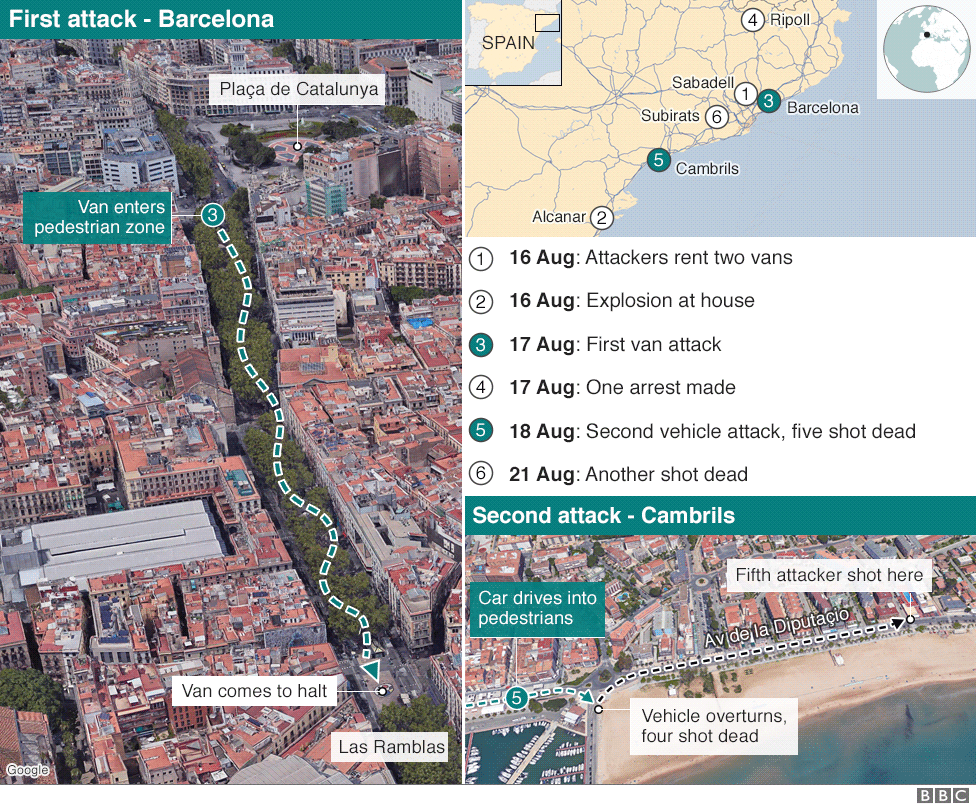 Many were knocked to the ground while others fled for cover in nearby shops and cafes.
Abouyaaqoub killed 13 people and injured more than 130 before fleeing on foot. He then hijacked a white Ford Focus, killing the driver. A German woman injured on Las Ramblas later died, taking the death toll to 15.
Eight hours later, in the early hours of 18 August, five men drove to Cambrils, 100km (62 miles) down the coast from Barcelona. They were the Barcelona attacker's brother, Houssaine Abouyaaqoub, along with Moussa Oukabir, Said Aallaa and brothers Mohamed and Omar Hychami.
Their black Audi A3 car ploughed into pedestrians at the seaside resort and overturned before the gang got out wielding knives and an axe. A Spanish woman was killed and several others wounded.
The attackers were wearing fake suicide vests adorned with plastic bottles to create panic. The vests also ensured they would be shot by police and, in their eyes, die as martyrs.
Barcelona attacker Younes Abouyaaqoub was still on the run. His journey finally came to an end on 21 August in a field west of Barcelona. Police were tipped off by the public and Abouyaaqoub, wearing a fake explosives belt, was shot dead.
The young men behind the attacks had claimed 16 lives.
Who was behind these murders?

Normal boys who turned to violence
Ninety minutes' drive inland from Barcelona, on the edge of the Pyrenees, lies the picturesque town of Ripoll. Surrounded by pine trees and mountain rivers, this is where most of the Catalan terror cell grew up.
They were all first- or second-generation immigrants from Morocco and most were childhood friends who went to the same school. They included four sets of brothers.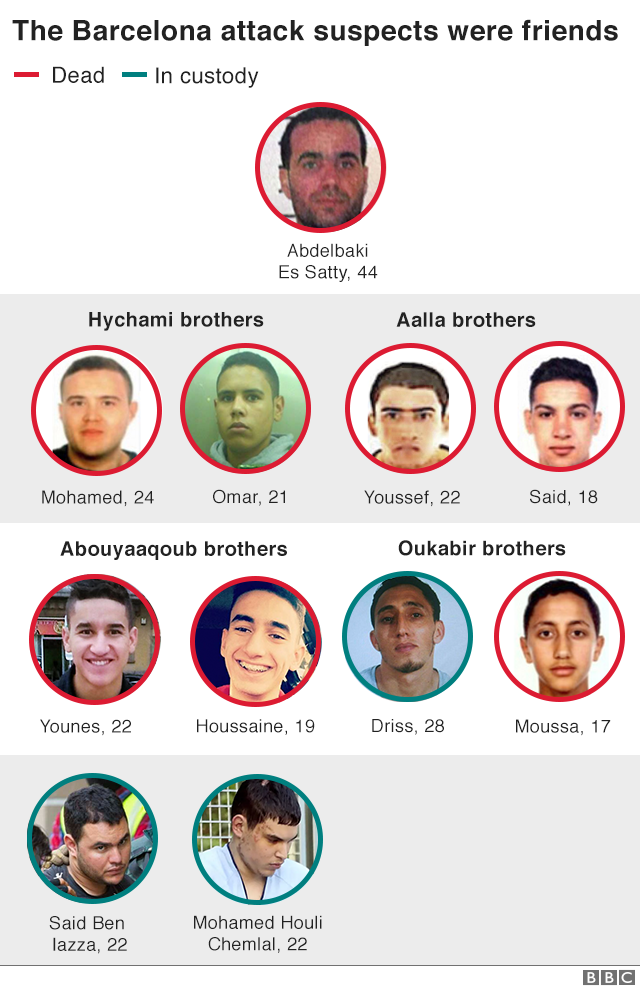 By all accounts they were normal kids who played in the local football teams, went to after-school clubs and took part in hiking trips.
Cambrils attacker Houssaine Abouyaaqoub was known as Houssa and was part of the local football team.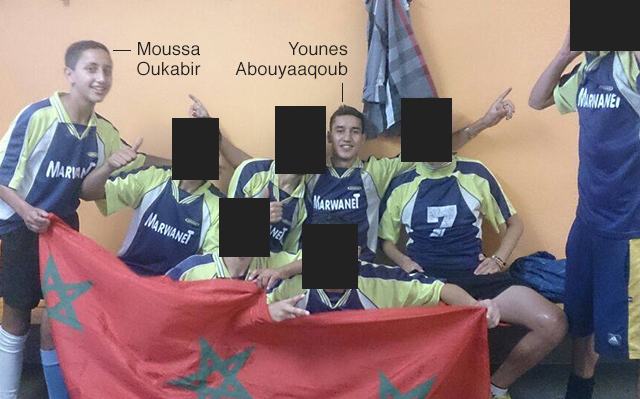 Social worker Nuria Perpinya helped some of them at a school homework club.
"They