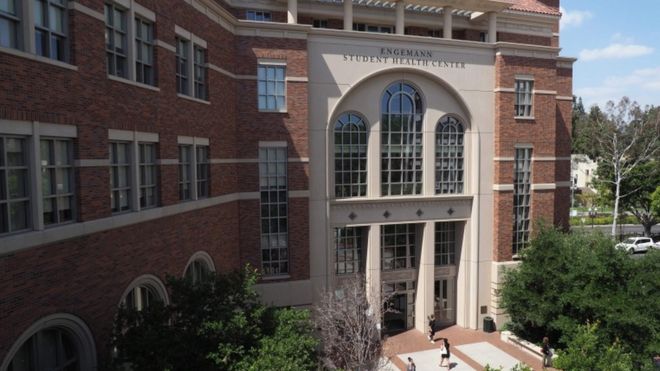 The president of the University of Southern California (USC) has stepped down, months after he agreed to, over a scandal involving a school doctor.
CL Max Nikias is now President Emeritus of USC as the university faces lawsuits over the alleged actions of a former campus gynaecologist.
The lawsuits accuse George Tyndall, who worked at a university clinic for 30 years, of sexual misconduct, including groping and improper examinations.
Mr Tyndall has denied any wrongdoing.
She is the first female and first African American appointed to serve in the role.
Ms Austin was also the first female and African American president at the Aerospace Corp.
Other lawyers representing dozens of plaintiffs in the case echoed the same sentiment.
"A cosmetic departure 10 weeks after this was made public will do nothing to change the culture that has operated in the dark for 30 years," attorney Andy Rubenstein told CNN.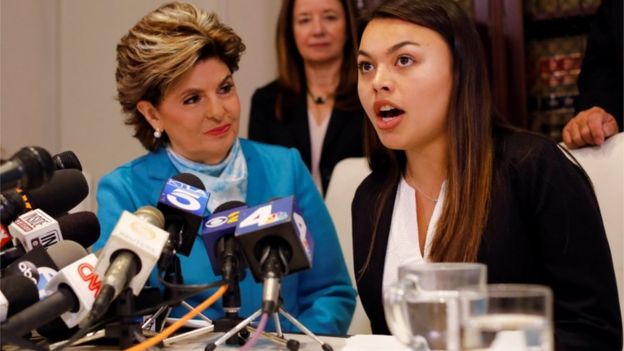 Regarding the scandals around Mr Tyndall, the chairman said that "the behaviour and environment that allowed it to persist are inexcusable and will no longer be tolerated".
"The Board and I are committed to an ambitious, aggressive agenda for change. As I have said previously, it is evident that the recent crises have resulted from systemic and cultural failures. "
Mr Nikias had announced his resignation in May, but remained in his role.
"We called for President Nikias to step aside to allow new leaders to heal the damage to the university, restore the trust of the community, and help us to move forward...We ask the Board to move swiftly to announce the formal resignation of President Nikias and the installation of an interim President by the time our students arrive."
USC professor Ariela Gross told the Post: "It's just not acceptable to go back on what was already announced two months ago. We really can't move forward until we have new leadership."
The university has created a new Office of Professional Ethics to ensure future issues are addressed in a timely and appropriate manner.
What are the allegations?
The Tyndall case arose after the Los Angeles Times published accounts from former and current employees about his alleged sexual misconduct as a gynaecologist.
Two class actions were filed in May "on behalf of thousands of female students".
Lawyer Howard Janet said his team's case "centres on allegations of grossly improper pelvic exams that involved improper probing, at times without gloves, sexually charged remarks and illicit photographing of genitalia".
Mr Tyndall denied wrongdoing in interviews with US media.
He left the university in 2017 after it found he had made inappropriate remarks to patients.