Next Page: 10000
Lynda.com: Azure Serverless Computing
Cache
Translate Page
Web Page Cache
You may already be familiar with platform as a service (PaaS), but this course takes you further by teaching you how to work with several of the serverless options available in Azure. First, Mike Benkovich explains serverless computing. Next, he introduces you to stream analytics, Event Hubs, advanced queries, and functions. Follow along in the demo apps to practice IoT provisioning, provisioning an ASA job, and more.
Software Developer, OCI (Serverless) - Oakland, CA
Cache
Translate Page
Web Page Cache
Software Developer, OCI (Serverless)','18000LR7','','!*!Oracle's Container Native Group is Hiring! The Oracle Cloud Infrastructure (OCI) team can provide you the opportunity to build and operate a suite of massive scale, integrated cloud services in a broadly distributed, multi-tenant cloud environment. OCI is committed to providing the best in cloud products that meet .

Software Extensibility using Serverless Tech with Glenn Block
Cache
Translate Page
Web Page Cache
Serverless technology can extend your applications! Carl and Richard talk to Glenn Block about his work at Auth0 and building out WebHooks. Glenn talks about taking WebHooks to the next level with Extend, providing a SaaS offering for extensibility into other SaaS applications. This leads to a conversation about the architecture of extensibility in the cloud - rather than building a ton of features, let your customers extend your software the way they want!

Wtf?
Cache
Translate Page
Web Page Cache
Reality Check: Today's Deleted Posts
Post in "latest development trends (alleged)"
Serverless is such a bullshit term, it fits in with the rest of our industry though which is equally based on bullshit.

Programmers like to think of themselves as rational but they are just as likely to be distracted by something new and shiny as anybody from the fashion industry.

I think I might end all my posts here with "I hate JavaScript".
-Alan Dershowitz, -Zaperoony
Permalink Cocoa dev
July 10th, 2018 5:09am
Post in "Fuck the EU"
I can't imagine the LA Times cares about anywhere outside of LA.
-Alan Dershowitz, -Zaperoony
Permalink Cocoa dev
July 10th, 2018 5:56am
Post in "Oprah admits Dems are hysterical"
"The rumors from my last big speech have finally died down," she added

That must be why she made another one.
-Alan Dershowitz, -Zaperoony
Permalink Cocoa dev
July 10th, 2018 5:48am
Post in "Teresa May = Total Sellout"
"It would be better to remain in the EU"

Yes, but that has been the case all along.
-Alan Dershowitz, -Zaperoony
Permalink Cocoa dev
July 10th, 2018 5:12am

Links for 2018-07-09
Cache
Translate Page
Web Page Cache
Saving a non-profit six figures a year using Squarespace, Airtable and Glitch.com Airtable in particular sounds like a lovely tool for small-scale users (tags: serverless airtable google squarespace glitch tools web ops)

Senior Cloud engineer
Cache
Translate Page
Web Page Cache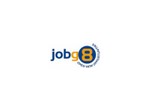 Senior Cloud engineer
Task/Responsibilities
As part of our modernization strategy, you will take an active participation in the design of two new applications eventually deployed into the Microsoft Azure cloud; a reference data management system and a digitization platform primarily used for document data extraction and access through APIs. As such, you will be a key actor in charge of designing and integrating those applications with the current on premise IT landscape. Your assignments will include:
Designing and documenting the cloud architecture, ensuring non-functional requirements and alignment with IT security guidelines
Developing and executing practical use cases to validate the proposed design and technology, eg high availability, performance, crash recovery
Defining and documenting new standards relevant to the development and deployment of cloud applications
Assessing and optimizing the cost of using Microsoft Azure
Upskilling of the teams involved in the design, development, provisioning and operation of cloud applications
Qualifications/required skills - Master's Degree (or equivalent) in a computer-based discipline
Good communication skills with the ability to justify and challenge architecture decisions
Hands-on experience in architecting Microsoft Azure native applications
Hands-on experience in Microsoft Azure infrastructure services (IaaS). Concrete experience in migrating on premise applications to Microsoft Azure is an asset
Experience with Serverless, Microservices and REST architecture styles
Experience in application security design, incl. identity and access management together with encryption and key management
Experience in regulatory requirements and concerns is an asset, eg risk assessment, exit strategy, data protection
Practical experience in the following technology:
o Linux OS, preferably RedHat Linux
o Java/J2EE, preferably RedHat EAP. Knowledge in Go, Spring Boot, Angular and/or React is an asset
o Messaging Middleware, preferably RedHat A-MQ
o RDBMS, preferably Oracle and MySQL
o Identity Management, preferably OpenAM
o Jenkins, Docker and Ansible
o Version Control System, preferably Git
o Repository manager, preferably Artifactory
o Apache Maven or Apache Ant
- Proficiency in written and spoken English; French and German language skills is an asset
Building Azure Functions: Part 3 – Coding Concerns
Cache
Translate Page
Web Page Cache
Originally posted on: http://oofgeek.com/archive/2017/02/02/building-azure-functions-part-3-ndash-coding-concerns.aspx
In this third part of my series on Azure Function development I will cover a number of development concepts and concerns.  These are just some of the basics.  You can look for more posts coming in the future that will cover specific topics in more detail.
General Development
One of the first things you will have to get used to is developing in a very stateless manner.  Any other .NET application type has a class at its base.  Functions, on the other hand, are just what they say, a method that runs within its own context.  Because of this you don't have anything resembling a global or class level variable.  This means that if you need something like a logger in every method you have to pass it in.
[Update 2016-02-13] The above information is not completely correct.  You can implement function global variables by defining them as private static.
You may find that it makes sense to create classes within your function either as DTOs or to make the code more manageable.  Start by adding a .csx file in the files view pane of your function.  The same coding techniques and standards apply as your Run.csx file, otherwise develop the class as you would any other .NET class.
In the previous post I showed how to create App Settings.  If you took the time to create them you are going to want to be able to retrieve them.  The GetEnvironmentVariable method of the Environment class gives you the same capability as using AppSettings from ConfigurationManager in traditional .NET applications.
System.Environment.GetEnvironmentVariable("YourSettingKey")
A critical coding practice for functions that use perishable resources such as queues is to make sure that if you catch and log an exception that you rethrow it so that your function fails.  This will cause the queue message to remain on the queue instead of dequeuing.
Debugging
It can be hard to read the log when the function is running full speed since instance run in parallel but report to the same log.  I would suggest that you added the process ID to your TraceWriter logging messages so that you can correlate them.
Even more powerful is the ability to remote debug functions from Visual Studio.  To do this open your Server Explorer and either connect to your Azure subscription.  From there you can drill down to the Function App in App Services and then to the run.csx file in the individual function.  Once you have open the code file and place your break points, right-click the function and select Attach Debugger.  From there it acts like any other Visual Studio debugging session.
Race Conditions
I wanted to place special attention on this subject.  As with any highly parallel/asynchronous processing environment you will have to make sure that you take into account any race conditions that may occur.  If at all possible keep the type of functionality that your create to non-related pieces of data.  If it is critical that items in a queue, blob container or table storage are processed in order then Azure Functions are probably not the right tool for your solution.
Summary
Azure Functions are one of the most powerful units of code available.  Hopefully this series gives you a starting point for your adventure into serverless applications and you can discover how they can benefit your business.
Building Azure Functions: Part 1–Creating and Binding
Cache
Translate Page
Web Page Cache
Originally posted on: http://oofgeek.com/archive/2017/01/31/building-azure-functions-part-1ndashcreating-and-binding.aspx
The latest buzz word is serverless applications.  Azure Functions are Microsoft's offering in this space.  As with most products that are new on the cloud Azure Functions are still evolving and therefore can be challenging to develop.  Documentation is still being worked on at the time I am writing this so here are some things that I have learned while implementing them.
There is a lot to cover here so I am going to break this topic into a few posts:
Creating and Binding
Settings and References
Coding Concerns
Creating A New Function
The first thing you are going to need to do is create a Function App.  This is a App Services product that serves as a container for your individual functions.  The easiest way I've found to start is to go to the main add (+) button on the Azure Portal and then do a search for Function App.
Click on Function App and then the Create button when the Function App blade comes up.  Fill in your app name remembering that this a container and not your actual function.  As with other Azure features you need to supply a subscription, resource group and location.  Additionally for a Function App you need to supply a hosting plan and storage account.  If you want to take full benefit of Function Apps scaling and pricing leave the default Consumption Plan.  This way you only pay for what you use.  If you chose App Service Plan your function will will pay for it whether it is actually processing or not.
Once you click Create the Function App will start to deploy.  At this point you will start to create your first function in the Function App.  Once you find your Function App in the list of App Services it will open the blade shown below.  It offers a quick start page, but I quickly found that didn't give me options I needed beyond a simple "Hello World" function.  Instead press the New Function link at the left.  You will be offered a list of trigger based templates which I will cover in the next section.
Triggers
Triggers define the event source that will cause your function to be executed.  While there are many different triggers and there are more being added every day, the most common ones are included under the core scenarios.  In my experience the most useful are timer, queue, and blob triggered functions.
Queues and blobs require a connection to a storage account be defined.  Fortunately this is created with a couple of clicks and can be shared between triggers and bindings as well as between functions.  Once you have that you simply enter the name of the queue or blob container and you are off to the races.
When it comes to timer dependent functions, the main topic you will have to become familiar with is chron scheduling definitions.  If you come from a Unix background or have been working with more recent timer based WebJobs this won't be anything new.  Otherwise the simplest way to remember is that each time increment is defined by a division statement.
In the case of queue triggers the parameter that is automatically added to the Run method signature will be the contents of the queue message as a string.  Similarly most trigger types have a parameter that passes values from the triggering event.
Input and Output Bindings
Some of the function templates include an output binding.  If none of these fit your needs or you just prefer to have full control you can add a binding via the Integration tab.  The input and output binding definitions end up in the same function.json file as the trigger bindings. 
The one gripe I have with these bindings is that they connect to a specific entity at the beginning of your function.  I would find it preferable to bind to the parent container of whatever source you are binding to and have a set of standard commands available for normal CRUD operations.
Let's say that you want to load an external configuration file from blob storage when your function starts.  The path shown below specifies the container and the blob name.  The default format show a variable "name" as the blob name.  This needs to be a variable that is available and populated when the function starts or an exception will be thrown.  As for your storage account specify it by clicking the "new" link next to the dropdown and pick the storage account from those that you have available.  If you specified a storage account while defining your trigger and it is the same as your binding it can be reused.
The convenient thing about blob bindings is that they are bound as strings and so for most scenarios you don't have to do anything else to leverage them in your function.  You will have to add a string parameter to the function's Run method that matches the name in the blob parameter name text box.
Summary
That should give you a starting point for getting the shell of your Azure Function created.  In the next two posts I will add settings, assembly references and some tips for coding your function.
Cloud Engineer with Terraform experience
Cache
Translate Page
Web Page Cache
CA-Fremont, We're a Premier Google Professional Services organization, we help customers adopt and modernize to make the best use of Google's Cloud Platform, with a focus on serverless and managed services to define and develop supportable architectures, research and develop the best practices, standards and automation for broader use across GCP customers. We have multiple cloud opportunities with Terraform E

Manual deployment through AWS Console, help with update stack codesha256 error
Cache
Translate Page
Web Page Cache
@dp1121 wrote:
Hello all,

At current client, we are not allowed to use serverless framework to deploy hence we are using cloudformation on aws console to create/update stack. My goal is to eliminate any manual changes we have to make to template for us to deploy the stack.

Here is the current procedure we use -

On Build machine, run serverless package --stage=poc --package C:\testserverlessoutput

Change all S3Key location from serverless/service/stage/1531247025880-2018-07-10T18:23:45.880Z/service.zip to service.zip

Copy the update stack json and zip to S3

Create/Update stack by pointing to S3 template and selecting deployment role

This process has been working fairly well except when we try to update a stack when there is changes to code base. Error we get is about CodeSha256 not matching and hence deployment stops. For now, when we see this we remove all CodeSha256 key occurrences and move past the issue. I want to see if there is a way to eliminate all the manual edits of template. I currently provide the deployment bucket so S3Bucket is fine, the S3Key is the issue along with CodeSha256 issue.

I also notice that serverless package generates the serverless-state.json and I am not sure how does that play into the whole deployment using serverless. As the name suggest does it play any part in maintaining state in some way so during update stack using serverless I dont see the codesha256 error? If so, how can I use that in manual deployment to avoid codesha issue?

Any pointers here will be helpful.

Thanks
Posts: 1
Participants: 1
Dynamic Allocation of Serverless Functionsin IoT Environments. (arXiv:1807.03755v1 [cs.DC])
Cache
Translate Page
Web Page Cache
Authors: Duarte Pinto, João Pedro Dias, Hugo Sereno Ferreira
The IoT area has grown significantly in the last few years and is expected to reach a gigantic amount of 50 billion devices by 2020. The appearance of serverless architectures, specifically highlighting FaaS, raises the question of the of using such in IoT environments. Combining IoT with a serverless architectural design can be effective when trying to make use of the local processing power that exists in a local network of IoT devices and creating a fog layer that leverages computational capabilities that are closer to the end-user. In this approach, which is placed between the device and the serverless function, when a device requests for the execution of a serverless function will decide based on previous metrics of execution if the serverless function should be executed locally, in the fog layer of a local network of IoT devices, or if it should be executed remotely, in one of the available cloud servers. Therefore, this approach allows to dynamically allocating functions to the most suitable layer.
Wtf?
Cache
Translate Page
Web Page Cache
Reality Check: Today's Deleted Posts
Post in "latest development trends (alleged)"
Serverless is such a bullshit term, it fits in with the rest of our industry though which is equally based on bullshit.

Programmers like to think of themselves as rational but they are just as likely to be distracted by something new and shiny as anybody from the fashion industry.

I think I might end all my posts here with "I hate JavaScript".
-Alan Dershowitz, -Zaperoony
Permalink Cocoa dev
July 10th, 2018 5:09am
Post in "Fuck the EU"
I can't imagine the LA Times cares about anywhere outside of LA.
-Alan Dershowitz, -Zaperoony
Permalink Cocoa dev
July 10th, 2018 5:56am
Post in "Oprah admits Dems are hysterical"
"The rumors from my last big speech have finally died down," she added

That must be why she made another one.
-Alan Dershowitz, -Zaperoony
Permalink Cocoa dev
July 10th, 2018 5:48am
Post in "Teresa May = Total Sellout"
"It would be better to remain in the EU"

Yes, but that has been the case all along.
-Alan Dershowitz, -Zaperoony
Permalink Cocoa dev
July 10th, 2018 5:12am

Pam Selle on Serverless Observability
Cache
Translate Page
Web Page Cache
Pam Selle (an engineer for IOPipe who builds tooling for serverless observability) talks about the case for serverless and the challenges for developing observability solutions. Some of the things discussed on the podcast include tips for creating boundaries between serverless and non-serverless resources and how to think of distributed tracing in serverless environments. Read the […]

Next Page: 10000
Site Map 2018_01_14
Site Map 2018_01_15
Site Map 2018_01_16
Site Map 2018_01_17
Site Map 2018_01_18
Site Map 2018_01_19
Site Map 2018_01_20
Site Map 2018_01_21
Site Map 2018_01_22
Site Map 2018_01_23
Site Map 2018_01_24
Site Map 2018_01_25
Site Map 2018_01_26
Site Map 2018_01_27
Site Map 2018_01_28
Site Map 2018_01_29
Site Map 2018_01_30
Site Map 2018_01_31
Site Map 2018_02_01
Site Map 2018_02_02
Site Map 2018_02_03
Site Map 2018_02_04
Site Map 2018_02_05
Site Map 2018_02_06
Site Map 2018_02_07
Site Map 2018_02_08
Site Map 2018_02_09
Site Map 2018_02_10
Site Map 2018_02_11
Site Map 2018_02_12
Site Map 2018_02_13
Site Map 2018_02_14
Site Map 2018_02_15
Site Map 2018_02_15
Site Map 2018_02_16
Site Map 2018_02_17
Site Map 2018_02_18
Site Map 2018_02_19
Site Map 2018_02_20
Site Map 2018_02_21
Site Map 2018_02_22
Site Map 2018_02_23
Site Map 2018_02_24
Site Map 2018_02_25
Site Map 2018_02_26
Site Map 2018_02_27
Site Map 2018_02_28
Site Map 2018_03_01
Site Map 2018_03_02
Site Map 2018_03_03
Site Map 2018_03_04
Site Map 2018_03_05
Site Map 2018_03_06
Site Map 2018_03_07
Site Map 2018_03_08
Site Map 2018_03_09
Site Map 2018_03_10
Site Map 2018_03_11
Site Map 2018_03_12
Site Map 2018_03_13
Site Map 2018_03_14
Site Map 2018_03_15
Site Map 2018_03_16
Site Map 2018_03_17
Site Map 2018_03_18
Site Map 2018_03_19
Site Map 2018_03_20
Site Map 2018_03_21
Site Map 2018_03_22
Site Map 2018_03_23
Site Map 2018_03_24
Site Map 2018_03_25
Site Map 2018_03_26
Site Map 2018_03_27
Site Map 2018_03_28
Site Map 2018_03_29
Site Map 2018_03_30
Site Map 2018_03_31
Site Map 2018_04_01
Site Map 2018_04_02
Site Map 2018_04_03
Site Map 2018_04_04
Site Map 2018_04_05
Site Map 2018_04_06
Site Map 2018_04_07
Site Map 2018_04_08
Site Map 2018_04_09
Site Map 2018_04_10
Site Map 2018_04_11
Site Map 2018_04_12
Site Map 2018_04_13
Site Map 2018_04_14
Site Map 2018_04_15
Site Map 2018_04_16
Site Map 2018_04_17
Site Map 2018_04_18
Site Map 2018_04_19
Site Map 2018_04_20
Site Map 2018_04_21
Site Map 2018_04_22
Site Map 2018_04_23
Site Map 2018_04_24
Site Map 2018_04_25
Site Map 2018_04_26
Site Map 2018_04_27
Site Map 2018_04_28
Site Map 2018_04_29
Site Map 2018_04_30
Site Map 2018_05_01
Site Map 2018_05_02
Site Map 2018_05_03
Site Map 2018_05_04
Site Map 2018_05_05
Site Map 2018_05_06
Site Map 2018_05_07
Site Map 2018_05_08
Site Map 2018_05_09
Site Map 2018_05_15
Site Map 2018_05_16
Site Map 2018_05_17
Site Map 2018_05_18
Site Map 2018_05_19
Site Map 2018_05_20
Site Map 2018_05_21
Site Map 2018_05_22
Site Map 2018_05_23
Site Map 2018_05_24
Site Map 2018_05_25
Site Map 2018_05_26
Site Map 2018_05_27
Site Map 2018_05_28
Site Map 2018_05_29
Site Map 2018_05_30
Site Map 2018_05_31
Site Map 2018_06_01
Site Map 2018_06_02
Site Map 2018_06_03
Site Map 2018_06_04
Site Map 2018_06_05
Site Map 2018_06_06
Site Map 2018_06_07
Site Map 2018_06_08
Site Map 2018_06_09
Site Map 2018_06_10
Site Map 2018_06_11
Site Map 2018_06_12
Site Map 2018_06_13
Site Map 2018_06_14
Site Map 2018_06_15
Site Map 2018_06_16
Site Map 2018_06_17
Site Map 2018_06_18
Site Map 2018_06_19
Site Map 2018_06_20
Site Map 2018_06_21
Site Map 2018_06_22
Site Map 2018_06_23
Site Map 2018_06_24
Site Map 2018_06_25
Site Map 2018_06_26
Site Map 2018_06_27
Site Map 2018_06_28
Site Map 2018_06_29
Site Map 2018_06_30
Site Map 2018_07_01
Site Map 2018_07_02
Site Map 2018_07_03
Site Map 2018_07_04
Site Map 2018_07_05
Site Map 2018_07_06
Site Map 2018_07_07
Site Map 2018_07_08
Site Map 2018_07_09
Site Map 2018_07_10
Site Map 2018_07_11