Next Page: 10000
Francia es el primer finalista de Rusia 2018
Cache
Translate Page
Web Page Cache
Un cabezazo letal de Samuel Umtiti en los albores del segundo tiempo bastó para sellar el pasaporte de Francia a la tercera final de su historia en la Copa del Mundo, al imponerse este martes 1-0 a Bélgica.

En un saque de esquina ejecutado por Antoine Griezmann a los 51 minutos, Umtiti consiguió anticiparse a Marouane Fellaini, custodio del primer palo. El zaguero del Barcelona saltó y le remató en las narices al arquero Thibaut Courtois, quien simplemente levantó las manos en un intento infructuoso por impedir que el balón entrara a las redes.

Y por enésima vez en este Mundial, una jugada a pelota detenida resultó crucial. Esta vez definió a un finalista, y Francia chocará el domingo por el título en Moscú con Inglaterra o Croacia, que se medían en la otra semifinal, este miércoles y también en la capital rusa.

El tanto francés no hizo sino radicalizar la estrategia que cada equipo había mostrado en el primer tiempo: Una Bélgica más agresiva y una Francia que apostaba a la contra.

Abofeteados, los Diablos Rojos se lanzaron en forma desbocada en busca del empate. Les Bleus, se organizaron mejor atrás y apostaron a alguna transición rápida que les permitiera ampliar el marcador.

Pero quizás por la desesperación o tal vez por el cansancio que derivó de un encuentro disputado a un ritmo muy dinámico, las aproximaciones belgas fueron generando cada vez menos peligro.

En la primera final de su historia, Francia se coronó como anfitriona en 1998, merced a una goleada por 3-0 sobre Brasil, en aquella noche en que Ronaldo perdió misteriosamente sus superpoderes. En Alemania 2006, sucumbió por penales ante Italia, tras el infame cabezazo que recibió Marco Materazzi y que significó la expulsión de Zinedine Zidane y su despedida de los mundiales.

Habrá por lo tanto cierto deseo de reivindicación en la selección francesa.












Árbitro Geiger, en carrera para final
Cache
Translate Page
Web Page Cache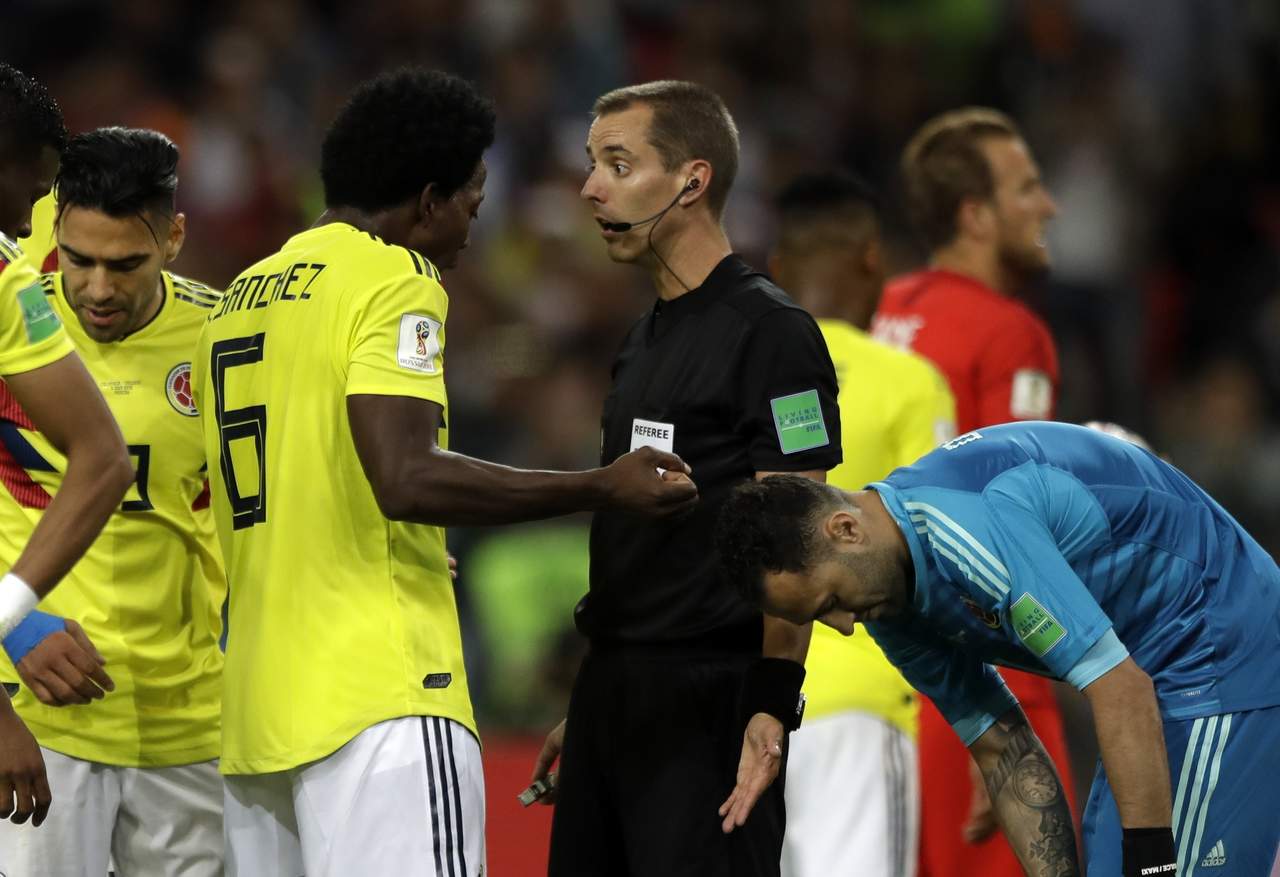 El estadounidense Mark Geiger se encuentra entre los 12 árbitros que sigue en carrera para dirigir la final de la Copa del Mundo.
Geiger fue el árbitro central de uno de los partidos más ríspidos en Rusia: la victoria de Inglaterra ante Colombia en una definición por penales en los octavos de final en Moscú.
Tras la eliminación, el capitán colombiano Radamel Falcao se quejó del trabajo de Geiger, diciendo que "ante la duda siempre cobró para Inglaterra".
"Nos incomodó mucho el árbitro, en las divididas siempre cobró a favor de Inglaterra. Te iba condicionando. Para Colombia no pitó con el mismo criterio", añadió el delantero.
La FIFA anunció la lista de referís, asistentes y responsables del videoarbitraje (VAR) para los cuatro partidos de la última semana del certamen.
La lista de 12 árbitros incluye al mexicano César Ramos, al argentino Néstor Pitana, al brasileño Sandro Ricci y al uruguayo Andrés Cunha. También incluye al iraní Alireza Faghani, al senegalés Malang Diedhiou y al neocelandés Matthew Conger.
Cunha pitará la primera semifinal entre Francia y Bélgica el martes en San Petersburgo.
El turco Cuneyt Cakir dirigirá en la otra semi entre Croacia e Inglaterra en Moscú. Cakir fue el árbitro en la misma instancia en Brasil hace cuatro años, cuando Argentina venció a Holanda en penales.
Más información en https://www.elsiglodetorreon.com.mx
Comment on Whither Wahhabism by Herman J. Cohen
Cache
Translate Page
Web Page Cache
It is important that Saudis stop sending Wahabbist missionaries to Moslem countries in Africa, with lots of money to play with, who tell the local clerics that their Sufi brand of Islam is heresy, and that they must adopt Wahabbism, accompanied by financing for a new mosque. This is very destabilizing for countries like Senegal, Mauritania, Mali and Niger who have enough socio-economic troubles without having to face growing Islamic extremism.

allece hombre que había quedado herido durante caravana por la Selección en Yotoco
Cache
Translate Page
Web Page Cache
Este martes falleció un hombre que había resultado herido en Yotoco, Valle, durante la celebración del triunfo de la Selección Colombia ante Senegal, en el Mundial de Rusia, el pasado 28 de junio. El hombre, identificado como Waldimir Gutiérrez Céspedes, de 44 años de edad, completaba doce días en la Unidad de Cuidados Intensivos, UCI, del Hospital San José de Buga. Sufrió un trauma craneoencefálico severo y politraumatismos. Gutiérrez Céspedes estuvo involucrado en un accidente de tránsito sobre la vía que conduce de Yotoco a Mediacanoa, por donde se movilizaba un grupo de motociclistas que participaban de la celebración. La esposa de la víctima, identificada como Lina Alexandra Lozano Peñaloza, de 39 años, natural de Buenaventura, falleció ese día por un trauma craneoencefálico severo al golpearse contra el pavimento y una fractura abierta en su pierna izquierda. Imagen: https://www.elpais.com.co/files/article_main_small/uploads/2018/06/28/5b3538ef86304.jpeg Lea aquí: 'Una mujer muerta y 4 heridos durante caravana en Yotoco por triunfo de Colombia'. Estas personas se desplazaban en una motocicleta Suzuki junto con un niño que iba sentado en el tanque de gasolina cuando colisionaron con otra motocicleta. Testigos del hecho indicaron que el choque entre estos aparatos se registró cuando al hombre se le cayó la gorra y al hacer un giro inesperado para tratar de recuperarla, fue embestido por otra motocicleta de alto cilindraje que transitaba en sentido contrario. Entre tanto, el menor, con algunas laceraciones, fue atendido en el hospital local de Yotoco y los ocupantes de la otra moto, identificados como Juan Camilo Sánchez y Valentina Arizmendi, fueron atendidos en el hospital San José y en la clínica Urgencias Médicas de Buga, respectivamente.

Limerick #101537 on G15, G-15... by psheil
Cache
Translate Page
Web Page Cache
Developing countries come here
For support in a technical sphere,
Because fair arbitration
Can help any nation
To grow without heartache or fear.

The G-15 is an informal forum set up to provide input for other international groups, such as the World Trade Organization (WTO) and the G7. Established in 1989, the group focuses on cooperation among developing countries in the areas of investment, trade, and technology. The initial 15 country membership has since expanded, but the original name has been retained. The current member countries (as of 2017) are: Algeria, Argentina, Brazil, Chile, Egypt, India, Indonesia, Iran, Jamaica, Kenya, Malaysia, Mexico, Nigeria, Senegal, Sri Lanka, Venezuela, and Zimbabwe.

The Global Reach Of Gabonese Afro-Zouk Singer Oliver N'goma's Song "Adia" (sound file and selected comments)
Cache
Translate Page
Web Page Cache
Edited by Azizi Powell

This is Part II of a two part pancocojams series that showcases the song "Adia" performed by Gabonese (Central Africa) Afro-Zouk singer and composer Oliver N'goma (also given as Oliver Ngoma).

Part II showcases a sound file of Oliver N'goma performing "Adia" and presents selected comments from that sound file's discussion thread, with a particular focus on comments from a number of African nations as well as comments from some other nations worldwide.

Click http://pancocojams.blogspot.com/2018/07/gabonese-singer-oliver-ngoma-adia-part.html for Part I of this series . Part II presents information about Gabon and information about Oliver N'goma. Part I of this series also showcase a sound file of the song as well as three versions of this song's lyrics (in its original language from Gabon+ French; in English, and in French).

****
The content of this post is presented for cultural, entertainment, and aesthetic purposes.

All copyrights remain with their owners.

Thanks to Oliver N'goma for his musical legacy. Thanks also to all those who are quoted in this post. And thanks to the producer of this video and thanks to the publisher of this song file on YouTube.

****
SHOWCASE EXAMPLE: Oliver Ngoma...ADIA



jennithony, Published on Apr 19, 2008

4,065,894 total # of views [as of July 10, 20181; 12:51 AM EDT]

total # of likes 10K

total # of dislikes 608

total # of comments- 1,056

****
SELECTED COMMENTS FROM THIS SOUND FILE'S DISCUSSION THREAD
Most of these selected comments identify the nation that the commenter is in or is from.

These comments are given in relative chronological order, except for replies. English translations by Google Translates are given under comments. Numbers are added for referencing purposes only.

This compilation doesn't include all of the comments from that discussion thread which identified a geographical place. However, after reading that entire discussion thread to date, I attempted to include at least one comment from every nation that was cited. My apologies if I inadvertently omitted a nation that was cited in that discussion.

1. asadraza5367, 2009
"I remember this song, when i was living in the Caribbean from 1999-2001. It was played a lot at the dance clubs there, along with his other songs like Fely and Bane."

**
2. Linje Manyozo
"i remember one radio dj playing this song often on radio mbc in malawi. very popular..and ngoma sounds like a malawian name anyway.."

**
3. dorlika, 2010
"this is pure african musique you feel the heart of africa by listening to this , i remember i was very young when this came out but it still rock , every single country of africa knows this song"

**
4. Domsta333, 2010
"RIP RIP RIP Olivier Ngoma! King of African Zouk!"

**
5. Aminah K., 2010
"ça me rappelle mon pays, le Sénégal!!!! Okhooooooo!!!!"
-snip-
"it reminds me of my country, Senegal !!!! Okhooooooo !!!!"

**
6. charleslester assoumou, 2010
"Que de bons souvenirs , quelle musique, un salut a partir de Montréal, Québec, Canada"
-snip-
"What good memories, what music, a salute from Montreal, Quebec, Canada "

**
7. ibara gaston, 2010
"congolese people respect you , forever in our mind , one of the big left us rest in peace ibaragaston from paris"

**
8. TheDarinelo, 2010
"Angolan peaple cry for you oliver ngoma R.I.P"

**
9. monace Productions, 2010
"im from mz.. and im telling you it is still a hit here =)
i love this guy"
-snip-
"mz"= probably Mozambique

**
10. cturiel, 2010
"Quel perte pour la musique africaine, puisses tu seulement reposer en paix l'ami ! Au paradis des musiciens ou tu te trouves maintenant tu nous as fait vibrer au son de ton afro zook tellement international. Cela fait plaisir de voir tous ces messages de condoléances affluer de partout dans le monde et cela prouve si il en était besoin que ton sound à su transcender les frontières...et les couleurs de peau !!! Pour sûr les enfants auront droit à Bane et Adia en boucle ce soir à la case :-) !!!"
-snip-
"What a loss for African music, can you only rest in peace the friend! In the paradise of the musicians where you are now you made us vibrate to the sound of your afro zook so international. It is nice to see all these messages of condolence pouring in from all over the world and that proves if it was necessary that your sound knew to transcend the borders ... and the colors of skin !!! For sure the children will be entitled to Bane and Adia loop this evening to the box :-)!"

**
11. Daryl Richardson, 2010
"in the caribbean too, we love us some Oliver N' gouma"

**
12. TimF, 2011
"I was clueless of his passing away. His video accidently popped out of a query I was conducting. Being one of his countless endearing fans, I went on to play the video miles away from expecting the awful news that was about to leave me speechless. When one resides within the U.S., one's completely shut off from the outside world!
Thankfully he left us with a cluster of perennial masterpieces and a beautiful voice that will never cease to marvel us. May GOD welcome him with open arms!!"

**
13. Gaira Alhadi, 2011
"Noli, you went too soon, but God knows best and may light perpetual shine upon you...Your music will live on forever, Love from Sierra Leone."
-snip-
"Noli" is Oliver N'goma's nickname.

**
14. eliott jonath, 2011
"olivier ngoma est le plus celebre artist d'afro zouk pour les mauriciens! repose en paix!!"
-snip-
"olivier ngoma is the most famous Afro zouk artist for the Mauritians! rest in peace!!"

**
15. Al-Jean J. Sauray, 2012
"Nice, the beat reminds me of the Konpa from Haiti and Martinique -- Nice, Love it1"

**
16. Willy E. Victoria Ramírez, 2012
"I like this song, great music. I am listen from dominican republic. Me gusta esta cancion, gran musica. estoy escuchando desde republica dominicana."
-snip-
Spanish to English translation : "Me gusta esta cancion, gran musica. estoy escuchando desde republica dominicana" = "I like this song, great music. I'm listening from the Dominican Republic."

**
17. JOHNWISLY OFFICIAL, 2012
"I like this song it makes me go crassy wisly am listening it in Belgium [ ik vind de lied heel heel super
-snip-
Dutch to English translation = "ik vind de lied heel heel super" = "I find the song very whole"

**
18. Alix, 2012
"that afro music that some of us youngn's grew up hearing :) (SOUTH AFRICA)"

**
19. Patra Okelo, 2012
"im 2o years old from sudan grew up in nairobi kenya and i listened to tjis song every tuesday it never missed the countdow it feel like im hearing it for the first time.....i love love this one..."

**
20. gyler972, 2013
"Je suis antillaise et j'ai dansé et vibré sur les sons de ce grand Monsieur à la voix pleine de sensibilité.J'avoue apprécié d'avantage l'afro zouk (Monique Séka etc...)au zouk purement antillais.INOUBLIABLE! Oliver ngoma.Paix à son âme.Merci pour les émotions qu'il nous a donner."

**
21. gyler972, 2013
"I am West Indian and I danced and vibrated on the sounds of this great gentleman with a voice full of sensitivity. I have enjoyed more afro zouk (Monique Séka etc ...) zouk purely antillais.INOUBLIABLE! Oliver ngoma.Peace to his soul.Thanks for the emotions he gave us."

**
22. Anibal DaSilva, 2013
"Noli, we Cape Vedeans love you. Rest in Peace!
Paz a tua alma!"
-snip-
Portuguese to English translation: "Paz a tua alma!" = "Peace to your soul!"

**
23. MrKoolvictor, 2013
"Manu Lima a Capeverdian producer helped with the tracks. Great music. viva Afrika"

**
24. sami guelawe Palm, 2013
"la musique africaine en general te donne la chaire de poule. comme un sage à tes cotés. très éducative en general la musique afrique; on se diverti mais éducative. Le journalisme africain est notre musique. Très sociale e éducative. chaque matin, nous écoutons nos journaux à travers ces chanteurs qui nous donnent beaucoup. Bref d'enchainer avec les media et journaux."
-snip-
"African music in general gives you goose bumps. like a wise man by your side. very educational in general music africa; we are entertained but educative. African journalism is our music. Very social and educational. every morning we listen to our newspapers through these singers who give us a lot. In short to chain with the media and newspapers."

**
25. Richardson Mzaidume, 2013
"It's unfortunate that he passed away without having seen him perform live. I'd have paid whatever amount. African politics also revolve around colonial times. As result, us from Anglophone Africa know very little about musicians from Francophone Countries. It's sad but true. Gone too soon!!"

**
26. peace kazungu, 2013
"Rip Ngoma now i talk on behalf of Ugandans even though we don't understand the mean ,but the music so good it sounds ."
-snip-
"Rip" = "Rest in peace"

**
27. kevin wamaya, 2013
"mad respect from KENYA!! my father loved this song so much. it reminds me of the good times we had together"
-snip-
"Mad respect" = an African American Vernacular English phrase meaning "lots of respect"

**
28. joseph mcgill, 2014
"I'm Liberian and a huge zouk fan and noli is my all time zouk favorite. His voice and rhythm gives you an indescribable feeling. Rip noli you sure are missed"

**
29. SuperPeace1970, 2014
"i have no idea what he is saying, however this music is soothing to my soul!! Loving this....from the U.S. Virgin Islands"

**
30. James Gitonga, 2014
"Wish i could turn back the hands of time.Gone are the days.RIP Oliver.
Kenyan in Krefeld,Germany."

**
REPLY
31. Tim Harvey, 2014
"I just feel exactly the same! I'm in Germany too"

**
32. elisabeth tenberge, 2014
"we from Surinam (South America) also knew his songs.
oh man what a rhythm"

**
33. Arturo, 2014
"wwwooooowww que riiiitmo. Supremo. Para bailar y bailar sin parar"
-snip-
Spanish to English translation: "wwwooooowww what riiiitmo. Supreme." = "Wow. What rhythm Supreme. To dance and dance without stopping"

**
34. essenamism
"Cette chanson me rappelle mon enfance au Togo. Je ne peux pas cesser de verser des larmes quand j écouté cette chanson et c est pour cette raison que j écouté rarement cette chanson aujourd'hui . Cette chanson me rappelle les amis d enfance et les rues de Lomé . Tout a changé . Les rues ne sont plus les même . Les amis sont tous mort ou à l étrange ou très pauvre."
-snip-
"This song reminds me of my childhood in Togo. I can not stop shedding tears when I listened to this song and that is why I rarely listened to this song today. This song reminds me of childhood friends and the streets of Lome. Everything changed . The streets are not the same anymore. Friends are all dead or strange or very poor."

**
35. SuperCapuka, 2014
"Boy i was 5 when i used to stay up till 5 am when we had party's at home, and this song remembers me of those days, life in Europe wasnt great but everyone was happy! We didn't had much but we shared among us Africans look at how we are separated now due to litle money! R.I.P Oliver N'Gomma, great songs!"

**
36. Marcos Bile by nze. 2015
"Mi infancia en Gabón"
-snip-
"My childhood in Gabon"

**
37. Nature Isle, 2015
"ahhh memories!!! Oliver's songs always brings me to tears.these good old days will never come back!!"

**
38. embe1, 2015
"Thanks so much! Listened to him as a small boy, didn't know he was from Gabon until right this minute. Always thought he was from Cameroon."

**
39. Léon-Paul BOUNOMBAR, 2015
"je saivas connu Oliver Ngoma dans les années 1977 en classe de 4éme au Lycée Technique National O. Bongo à Libreville. Des années plus tard, j'apprendrai qu'il serait devenu un célèbre musicien. Que son corps repose en paix dans les profondeurs du néant."
-snip-
"I knew Oliver Ngoma in 1977 in 4th class at the O. Bongo National Technical High School in Libreville. Years later, I will learn that he would become a famous musician. May his body rest in peace in the depths of nothingness."

**
40. Lil Mal, 2015
"forget Redsun and the likes.. now this is what i call muuussiiiiiic!!! a kenyan in the UK"

**
41. MySt Justin, 2016
"Nice music make me remember 90s in librevile lovely city"
-snip-
Libreville is the capitol of Gabon.

**
42. Appiah Eric, 2016
"I'm Ghanaian but I like Adia, a song by Oliver Ngoma"

**
43. yashouberry, 2016
"Mauritius? someone? ok im alone,,"

**
44. lapologang semong, 2016
"Am from Botswana and i love this song very much ,true african music.."

**
45. Bravia muyakane, 2016
"From Nairobi Kenya, Is all about Originality and not faking. I love this piece."

**
46. EL MIMOUNI Abla, 2016
"I am from Morocco and I love this music which make me feel extra happy, dancing like nobody watching ;)"

**
47. henrietta swen, 2016
"I 'm from Liberia, this song make me think on so many things during our civil war."

**
REPLY
48. Ettie Manjo, 2017
"Hello, my family is from Liberia, but I was born in America. I know it was hard back then auntie, but thankfully Liberia is getting better now. My father used to play this song allllll the time, I basically grew up listening to Oliver Ngoma."

**
49. Tawanda Chakupeta, 2016
"I'm a zimbo this music is good"
-snip-
My guess is that "Zimbo" means "Zimbabwe; "a person from Zimbabwe".

**
50. Ghuma Bama, 2016
"when i hear this Song i remenber my wonderfull childhood in Angola:) granda queta. ..😎"

**
51. loise mbaye, 2016
"am loise from kenya this song is awesome even if i dont understand the words it makes me feel so relaxed"

**
52. Gaelle M, 2016
"Mon enfance à Saint-Martin! jusqu'à mtn je l'entends. Une belle étoile qui nous a laissé de merveilleuses chansons qu'on n'oubliera jamais! R.I.P grand Monsieur"
-snip-
"My childhood in Saint-Martin! until I hear it. A beautiful star who has left us wonderful songs we will never forget! R.I.P tall gentleman"

**
53. Katongole Paulinho II, 2016
"anyone from Uganda here??"

**
REPLY
54. Roland Ainembabazi, 2016
"+Katongole Paulinho II Here iam.. i love the song so much, it just reminds me of how Wonderful African classics are, and above all of how African music is real music"

**
55. Prémices Lw, 2016
"who listen this in April 2016 like me ? vieux bons souvenirs!"
-snip-
"vieux bons souvenirs" = "old good memories"

**
REPLY
56. Priscah Wairimu, 2017
"Prémices Lwanzo am listening 2017 April😂love love Oliver ngoma songs though can't understand but i do enjoy. ...From Kenya👌"

**
REPLY
57. Cathrine Ntore, 2018
"Priscah Wairimu still listening December 2017 I so love Oliver Ngoma thought I was the only one from Kenya"

**
58. Esperanza Dias, 2017
"tolle musik höre ich mir fast täglich an und die anderen Songs auch.Andenken an früher in einer Disco in Strasbourg.merci pour ca"
-snip-
German to English translation = "I listen to great music almost every day and the other songs too. Remembering at a disco in Strasbourg.merci pour ca"

**
59. Marie Sambou, 2017
"love from Gambia :) :) :) :) :) : ) :) :) :)"

**
60. Essy Mirembe, 2017
"I really love and appreciate how a song can brew so much love and unity among us all...... God bless Africa...Rip Mr.Oliver Ngoma

**
61. N Jame, 2017
"One love to mother Africa!"

**
62. Masaba Masaba, 2017
"Am still loving Oliver Music ..Here in Uganda Kampala"

**
63. Owen Sampule, 2018
"Gabonese People please translate for us. It will make pipo enjoy the music even more."
-snip-
Lyrics for this song can be found by clicking http://pancocojams.blogspot.com/2018/07/gabonese-singer-oliver-ngoma-adia-part.html (Part I of this pancocojams series).

**
64. 20x5 lao atr, 2017
"Merci, enfin la traduction d'une chanson très populaire en Nouvelle-Calédonie ! Thanks so much ;)"
-snip-
"Thank you, finally the translation of a very popular song in New Caledonia! Thanks so much;)"

[Note: That comment was written to a commenter who posted the French translation of "Adia"'s lyrics]

**
65. Edith Hoff, 2017
"edith from atlanta love this song .rest in peace oliver"
-snip-
Atlanta= Atlanta, Georgia [United States]

**
66. FATOU AWA THIAM, 2017
"Je suis Sénégalaise et j'adore cette chanson. Elle me rappelle mon premier jour d'école.
-snip-
"I am Senegalese and I love this song. She reminds me of my first day of school."

**
67. Abudushakulu Damulira, 2017
"Namibia windhoek city live"

**
68. TheSushiraw, 2017
"thumbs up from, NORWAY..."

**
69. My Dental Wig, 2017
"OMG! I danced this song at AFRO-Antillaise parties in FRANCE! Damn!!!!! Cette Terre sait ouvrir sa bouche et engloutir des vies!!!! Suis speechless d'apprendre qu'Olover N'Goma est decede depuis Juillet 2010 et nous sommes le 28 decembre 2016! Repose en paix l'Artiste!"
-snip-
..."This Earth knows how to open its mouth and swallow lives !!!! Am speechless to learn that Olover N'Goma has died since July 2010 and we are on December 28, 2016! Rest in peace the Artist!"

**
70. Chris4, 2017
"Composition et Interprétation: Oliver N'GOMA (Gabon)
Programmation et Arrangements: Manu LIMA (Cap Vert)
Deux génies de la musique africaine 😃"
-snip-
"Composition and Interpretation: Oliver N'GOMA (Gabon)
Programming and Arrangements: Manu LIMA (Cape Verde)
Two geniuses of African music 😃"

**
71. SuperCapuka, 2017
"When your kid asks for good and beautiful African music, here is a place to start!"

**
72. mara louna, 2017
"Africa Africa Africa i love you"

**
73. Matheus Nkandanga
"I'm from Namibia, I may not understand the language used in this music but it carries some African rhythms and lyrics. RIP Ngoma"

**
74. fredy adam, 2017
"He was a King, Genius and most of all he was our own brother.... everytime i hear this song my heart gets peace."

**
75. Natasha Washaya, 2017
"very nice song to dance along to on a wedding, will still have it on mine, it will never get outdated"

**
76. Unicornfan 246, 2018
"love from togo✊❤💛💚😄"

**
77. simon creevo, 2018
"Je kiffe trop. Ici Comores"
-snip-
"je kiffe"= French slang from Arabic; "Je Kiffe trop" = I really enjoy it.

**
78. OTHMANE MAJOR, 2018
"je suis de Maroc souvenir inoubliable merci infiniment"
-snip-
"I am from Morocco unforgettable memory thank you very much"

**
79. Rony Paul, 2018
"Afro-zouk! We truly miss you Mr Oliver N'goma..."

**
80. Rodgers Gasper, 2018
"am from TANZANIA just by listening this song made my day well."

**
81. Sophia Youboty, 2018
"Rip my African brother Oliver n Goma..love from U.S.A. 😂😂😂😂😂😂😂"

**
82. mohamed hussien, 2018
"i am from Ethiopia and I love this song he is songs"

**
83. Marliq Kigozi, 2018
"This reminds of my early years when everything was real ,life was more simpler and music was real and even people were real can't get enough of this song"

****
This concludes this two part pancocojams series.

Thanks for visiting pancocojams.

Visitor comments are welcome.his is a nice african song,from Gabon, I love this song

United States of America: Technical Program Officer, GHSC-TA Francophone TO
Cache
Translate Page
Web Page Cache
Organization: Chemonics
Country: United States of America
Closing date:

24 Jul 2018




Chemonics seeks a Technical Program Officer for the USAID Global Health Supply Chain – Technical Assistance Francophone Task Order (GHSC-TA Francophone TO). The GHSC-TA Francophone TO provides technical assistance for strengthening national and sub-national health supply chain systems in Francophone Africa and Haiti; and supports regional collaboration and capacity building activities within the West Africa region to improve commodity security. At the global level, the Francophone TO supports the Global Health Security Agenda (GHSA) to ensure that Emergency Preparedness strategies are supported by adequate country supply chains.

Access to quality pharmaceutical products remains a challenge in many countries in the sub-Saharan region. Ensuring the availability of these products remains critical to improving the health and well-being of vulnerable populations; to the reduction of morbidity and mortality from major public health threats; and to the economic development of countries and the region. The Technical Program Officer will provide technical support to the Task Order country portfolios supporting timely and quality completion of project deliverables, and the documentation and dissemination of results. The Technical Program Officer will also coordinate regional activities aimed at capacity building of regional organizations/initiatives, and the promotion of commodity security within the region, especially for family planning and reproductive health products.

The Technical Program Officer will report directly to the Francophone TO Technical Manager and will provide support to designated activities for program countries including but not limited to, Benin, Burkina Faso, Chad, the Democratic Republic of Congo, Guinea, Haiti, Mauritania, Niger, Senegal and Togo. We are looking for individuals who have a passion for making a difference in the lives of people around the world.

Responsibilities Include:
Support the implementation of the Population and Reproductive Health (PRH) work plan activities ensuring adequate deployment of resources, timely completion of deliverables, and assuring quality of products

Supports the technical manager in managing strategic technical activities in the home office and in field offices (FOs) and works closely with country offices and regional technical advisors

Supports technical preparation and documentation for internal and external meetings and activities

Assists in supporting and reporting on activities as agreed in approved workplans.

Plans, coordinates, and manages a variety of activities such as work planning and client and technical meetings and conferences

Liaises with GHSC-PSM on procurements and deliveries of PRH commodities

Works with the M&E manager to coordinate the implementation of EUV surveys, PPMRs and other M&E activities

Contributes to knowledge management plans and supports dissemination activities for program results and best practices, research studies, evaluations, and reviews

Collaborates with a range of partners, including but not limited to WAHO, RHSC, in-country Ministries of Health, GHSC-PSM project field offices, other USAID and non-USAID project field offices, international donors, implementing partners, and inter-agency initiatives

Performs other duties as required
Qualifications
Bachelor's degree required, Masters' degree in public health, supply chain management, or related field preferred

Minimum 5 years of public health, health system strengthening, and/or technically relevant work experience if holding a MS/MA/MB

Minimum of 6 years of public health, health system strengthening, and/or technically relevant work experience if holding a BS/BA

Experience with Family Planning/Reproductive Health in developing countries preferred

Ability to present data and analysis in easily understood infographics and data visualizations

Demonstrated ability to communicate clearly and concisely orally and in writing

Proven analysis and organization skills working in a cross-cultural environment

Ability to foster and demonstrate a workplace inclusive of serving others, building trust, innovation, and exceeding expectations

Willingness to travel, both internationally and within the US; ability to work overseas for up to 4 to 8 weeks per year; and experience working in developing countries preferred

Strong administrative skills, word processing abilities, knowledge of MS Office applications, attention to detail, ability to manage multiple competing priorities at once, excellent customer service skills

Professional level of oral and written fluency in French and English

Demonstrated presentation skills

Ability to work independently and as part of a team

Strong organizational and work prioritization skills
How to apply:
Application Instructions:
Apply through our Career Center at https://chk.tbe.taleo.net/chk05/ats/careers/jobSearch.jsp?org=CHEMONICS&cws=1 by July 24, 2018. No telephone inquiries, please. Finalists will be contacted.
Chemonics is an equal opportunity/Affirmative Action employer and does not discriminate in its selection and employment practices. All qualified applicants will receive consideration for employment without regard to race, color, religion, sex, national origin, political affiliation, sexual orientation, gender identity, marital status, disability, protected veteran status, genetic information, age, or other legally protected characteristics. Military veterans, AmeriCorps, Peace Corps, and other national service alumni are encouraged to apply.
Pikine : Idy vide son chargeur sur le Macky
Cache
Translate Page
Web Page Cache
Le président du parti Rewmi a mis à profit sa visite à Pikine pour descendre en flammes le président Macky Sall. Pour Idrissa Seck, c'est une honte pour le président Macky Sall et son régime, de rester à polémiquer sur la décision de la Cedeao. Selon le leader de Rewmi, ils doivent s'exécuter au lieu […]

07/10 Links Pt1: Fatah to US: "We don't want your flour, your wheat, or your aid"; IDF stops boat seeking to break Gaza blockade; Israeli Border Police Soldiers Save Life of Palestinian Baby in Hebron
Cache
Translate Page
Web Page Cache
From Ian:

---
PMW: Fatah to US: "We don't want your flour, your wheat, or your aid"

At a Fatah demonstration earlier this month, Abbas' deputy chairman of Fatah, Mahmoud Al-Aloul, announced that Palestinians don't want US aid, because US is "forming an alliance" with Israeli Prime Minister Netanyahu, "the Israeli enemy":

Fatah Deputy Chairman and Fatah Central Committee member Mahmoud Al-Aloul: "Mahmoud Abbas has told him [Trump], and we are telling him, that America is not fit to be a sponsor of peace... This American Trump is forming an alliance with [Israeli Prime Minister Benjamin] Netanyahu, the Israeli enemy, who is sowing havoc and destruction over the land by expropriation and building settlements... We want freedom. We want independence. We want an end to the occupation. We don't want your flour, your wheat, or your aid." [Official PA TV, July 2, 2018]

Al-Aloul's statement rejecting US aid follows the passing of the Taylor Force Act in the US, in March 2018, which cuts almost all funding to the PA if it continues paying salaries to terrorist prisoners and allowances to families of so-called "Martyrs." The law was named after US citizen Taylor Force who was murdered by a Palestinian terrorist in Tel Aviv on March 8, 2016.

Al-Aloul's comments also follow the passing of a new Israeli law to deduct the amount of money the PA pays imprisoned terrorists and families of "Martyrs" from the tax money Israel collects for the PA, which was passed by the Israeli Parliament on July 2, 2018.
PMW: PA leader Nabil Shaath: Australia is "worthy of being spat on"

PA Chairman Abbas' advisor Nabil Shaath: "This filthy talk of 'the criminals' in connection with our Martyrs and prisoners – while they are our heroes, the heroes of self-sacrifice and the candles of freedom. They cannot be compared to the Israeli criminals in Israel's prisons... Australia's decision [to stop] transferring $10 million angered me greatly... It transferred [the aid to the UN]... so that it would not serve for payment of the salaries of the [prisoners and Martyrs'] families. In other words, the truth is they are worthy of being spat on. You [Australians] are the servants of the US… I don't want your 10 million, I don't want to chase after them." [Official PA TV, Topic of the Day, July 3, 2018] Nabil Shaath is PA Chairman Mahmoud Abbas' advisor on Foreign Affairs and International Relations Australia cuts direct aid to the PA - Australia announced on July 2, 2018, that it is ceasing its direct aid to the PA, and will transfer aid through the UN. Australian Foreign Minister Julie Bishop explained that Australia unsuccessfully sought confirmation from the PA that the aid was not going to pay terrorists. Bishop added: "Any assistance provided by the PLO to those convicted of politically motivated violence is an affront to Australian values and undermines the prospect of meaningful peace between Israel and the Palestinians." PMW has led the exposure of the salaries paid by the PA to terrorists and their families.
Father of American Victim of Palestinian Terror Calls New US, Israeli Laws Penalizing PA 'a Good Beginning'
The recent passage of laws in both the US and Israel penalizing the Palestinian Authority (PA) over its payments to terrorists and their families marked "a good beginning, but there is much more to be done," the father of an American military veteran who was killed in a stabbing attack in Tel Aviv two years ago told The Algemeiner on Monday.

Stuart Force, the father of the late Taylor Force, traveled to Israel to attend last week's Knesset vote on a bill modeled on a US law — named after his West Point graduate son — that was approved by Congress and signed by President Donald Trump in March limiting American aid to the PA.

"Watching the legislation's passage in the Knesset was a very emotional and special time for me," Force said. "I feel that the resolve shown by both countries to address this part of the war on terror will provide a stimulus for nations worldwide to look at where their humanitarian aid actually goes."

"If it cannot be shown that the intended recipients of our assistance are receiving it, then it should be withheld until it can," he continued. "Something is terribly wrong when the leaders of terrorism are living like wealthy warlords, with their 'subjects' having no hope for a better future."



JCPA: Economics Won't Help. The Palestinians Will Continue with Terror Attacks

In any case, the chance that economic temptations will lead to a change in Palestinian national goals is very slight as long as the Palestinian system is not led by a political movement that gives priority to the welfare of its citizens. That movement must recognize that to provide for their economic needs, it must end its commitment to the struggle against Zionism, which is translated as yielding the "Right of Return" and deciding to forego the establishment of a Palestinian state in all of mandatory Palestine.

The approach of the U.S. administration criticizes the Palestinians and Hamas, in particular, for "not acting according to the needs of the Palestinian people." This reaction indicates a lack of understanding for Palestinian priorities and superimposes upon them a Western order of priorities, which sees in the pursuit of happiness and prosperity as all people's solitary goal.

The Palestinians explain to the world that they have a different order of priorities, including paying salaries to terrorists, "Return Marches," the destruction of a critical truck crossing for goods, and the right to forgo both human life and prosperity. However, it appears that the Americans, Europeans, and many Israelis are not getting these messages. They continue to believe that economic considerations can lead the Palestinians to change their anti-peace policies.

We must not diminish the importance of investing in the advancement of the Palestinian economy and economic cooperation with them. These are based on ethical motives – from the desire to bring economic prosperity to our neighbors to advancing familiarity between both peoples. We must hope that in the end this will motivate the Palestinian to change their order of priorities.
IDF stops boat seeking to break Gaza blockade
The Israeli Navy on Tuesday apprehended a Gazan boat with approximately eight people on board that attempted to breach the legal naval blockade. The apprehension took place without incident.

After the boat and the Gazans on board are searched, the boat will be towed to the Israeli Navy base in Ashdod.

The IDF assigned medical personnel to treat those on board who requirws medical assistance.

This is the second time in the past two months that the Hamas terror organization has attempted to violate the legal naval blockade and has paid Gazan civilians to participate.

The IDF stated that the naval blockade is a "necessary and legal security measure that has been recognized repeatedly by the world and the UN as important to the security of the State of Israel and its maritime borders that protect Israeli civilians in the face of terror and smuggling of weapons."
Exclusive: Islamic cyber terrorists trying to target infrastructure
Though they have not yet succeeded, Islamic cyber terrorists are increasing their efforts to carry out cyberattacks against Western countries infrastructure.

This is one of the concerning conclusions of a report obtained exclusively by The Jerusalem Post.

The report was issued by the IDC Herzliya International Institute for Counter-Terrorism's (ICT) cyberdesk, with input from ICT deputy director Dr. Eitan Azani and cyberdesk coordinator Nadine Liv.

To date, most cyberterror attacks have consisted of defacing target websites and posting embarrassing messages.

But the report discussed "the possibility of terrorist organizations acquiring offensive capabilities on the Internet, hiring hackers for this purpose, or receiving assistance from terror- sponsoring countries" as a serious future danger.

Further, it said that, "the monitoring of the accounts of IS [Islamic State]-supporting hackers indicates that there is a desire to develop these offensive capabilities."
Iran's Two-Front Strategy
The Assad regime's current offensive in southern Syria has been mainly in the eastern part of Daraa province, down to the Jordanian border. The push toward the west - Quneitra and the Golan - carries the risk of Israeli action.

Once the Syrian military campaign finds its way to Israel's border, Iran will as well - whether immediately or down the road makes little difference.

All the chatter about a deal with Russia notwithstanding, there is a need for Israel to intensify its targeting of Iran's infrastructure, personnel, and logistical lines in Syria to deter the Iranians from moving against Israel on the Golan.

"We have just one option," Brig.-Gen. (ret.) Shimon Shapira, a senior researcher of Hizbullah and Iran at the Jerusalem Center for Public Affairs, told me.

"And that is to act with force, overtly and covertly, against the Iranian presence in Syria. Consenting to or accepting the Iranian presence, be it direct or indirect, in the end will lead to a war with Iran in Syria and in Lebanon."

As Prime Minister Benjamin Netanyahu put it recently, "if there needs to be" conflict with Iran, "it is better now than later."
Report: Obama 'shocked' by settlement expansion
A series of maps of Judea and Samaria, focusing on the placement of Jewish communities and Israeli military facilities in the area, provoked a dramatic change in the Obama administration's policies vis-à-vis Israel, a report by The New Yorker claims.

According to the report Monday, a presentation by then-Secretary of State John Kerry to President Barack Obama in the waning days of the administration 'shocked' the president into taking a more aggressive stance towards Israel, withholding America's veto on a United Nations Security Council resolution critical of Israeli policies in Judea and Samaria.

The Obama administration, like its predecessors, had in the past backed a final status settlement negotiated by Israel and the Palestinian Authority and opposed unilateral actions regarding core final status issues. In this vein, the US had traditionally used its veto power on the Security Council to block resolutions directed against Israel.

In December 2016, however, the Obama administration permitted UNSC Resolution 2334 to pass – a measure which demanded Israel unilaterally freeze all construction in not only Judea and Samaria, but eastern Jerusalem as well.

The decision to abandon Israel at the Security Council – a significant departure from traditional US policy – after the president was presented with a series of maps collected at the behest of a senior State Department official, Frank Lowenstein.

The collection of maps, assembled in 2015 by Lowenstein and updated by the State Department in 2016, was presented to Obama and key advisers by Secretary of State John Kerry during a 2016 Oval Office meeting.
New Zealand "got it wrong" over 2334
National Party leader, Simon Bridges, has acknowledged that New Zealand "got it wrong" by co-sponsoring United Nations Security Council Resolution 2334 alongside Malaysia, Senegal, and Venezuela.

Though New Zealand First leader, Winston Peters, challenged the process at the time – that the decision was not put to cabinet – Mr Bridges stated that he thought cabinet "would have made a different decision" than Foreign Minister Murray McCully did.

This is an important acknowledgement – especially after Bill English failed to answer questions about the controversial resolution and claimed that the decision actually didn't need to go to cabinet.

The comments by Mr Bridges were made during question time at a Hastings public meeting on Friday 29 June, 2018, and are online. Pastor Nigel Woodley asked

"In a future National govt led by you, what do you propose to do to ensure that a much more even-handed, balanced, and fair foreign policy towards the State of Israel is enacted. Because at the moment the foreign policy is very much tipped in favour of the Palestinians at the expense of both truth and justice." – Pastor Nigel Woodley

The response of Mr Bridges is transcribed below the video. He made three important comments that need to be highlighted.

1. "I get that question or similar at most meetings"
This observation shows how the actions of Minister McCully were out of step with the wishes of the people. The Israel Institute of New Zealand 2017 poll showed that more than half of all Kiwis support Israel and only about one quarter thought the government was right to co-sponsor the resolution. The thousands of New Zealanders who protested, signed letters, and expressed their disappointment at the time are clearly still sending the same message.

2. "We got it wrong on that UN resolution [2234]"
This acknowledgment is some relief to the majority of New Zealanders and is an important step from Mr Bridges. However, the resolution is not "history" now and nor is it "academic", as Rt Hon Mr Peters has claimed. Unfortunately, UN resolutions build upon each other and 2334 was referenced in the disproportionate number of anti-Israel resolutions that New Zealand continued to support in 2017, and in the recent resolution condemning Israel for "disproportionate and indiscriminate force" with regard to the Gaza riots – a resolution that New Zealand also supported, despite it not mentioning Hamas. If New Zealand is to act on the rhetoric, then the voting pattern at the UN must change to become more in line with our traditional allies on the side of truth, justice, and fairness.
What does Boris Johnson's resignation mean for UK-Israel relations?
Former British foreign minister Boris Johnson's resignation on Monday plunged Prime Minister Theresa May's turbulent government into even more trouble less than a day after former Brexit Secretary David Davis quit the government.

Johnson's resignation letter slammed May's Brexit negotiation strategy, stating that the Brexit "dream is dying, suffocated by needless self-doubt."

May moved quickly to appoint Health Secretary Jeremy Hunt as the UK's new foreign secretary, ushering in a new and less flamboyant era at the British Foreign Office.

Israeli Ambassador to the UK Mark Regev was quick to welcome Johnson's foreign secretary replacement, expressing hope that relations between the two countries will continue to go from strength to strength.

"Mazal tov to Jeremy Hunt on his appointment as Foreign Secretary. Looking forward to further strengthening the Israel-UK partnership," wrote the Israeli envoy on Twitter on Monday evening.

Although public statements made by Hunt to date regarding Israel are scarce, he dedicates much of his website's foreign policy section to the Middle East where his opinions regarding the Israeli-Arab conflict mirror those of the Conservative Party in general.

There Hunt expresses his desire to promote business ties with Israel, and states his strong opposition to the BDS movement. But he also highlights his concerns regarding the demolition of Palestinian villages and the detention of Palestinian children by Israeli authorities.

Hunt reiterates his government's support for a two-state solution, and states that he was "very disappointed by the announcement of the US's intention to move its embassy from Tel Aviv to Jerusalem."
France Keeps Blackening Israel
Relations between France and Israel have been ambivalent and complex for decades. Among the most prominent are those where the French government sets out to blacken Israel. President Emmanuel Macron is seemingly a new type of Frenchman. He reached the presidency without having risen through the ranks of an existing political party. He is a suave, intelligent politician with an excellent education, an international outlook, many ideas, and good public relations.

However, analysis has to concentrate on facts and not packaging. A good point of departure are the French reactions to the recent Gaza border violence. When Israeli Prime Minister Benjamin Netanyahu met Macron in Paris in April, the French president told him that the relocation of the US Embassy to Jerusalem "led to people dying and did not advance peace." With this transparently manipulative statement Macron showed his skills in distorting the truth in a few words. What provoked the violence was the terror organization Hamas' initiative to send civilians to the border and mix terrorists among them. Among the more than 115 Gazans killed by Israel, more than half were confirmed terrorists. That many of those killed were terrorists was confirmed by Hamas itself.

France also supported an UN Security Council resolution which called for protective measures for Palestinians, but didn't mention Hamas. Deputy Israeli Minister Michael Oren summarized it in a tweet: "Shame on France for supporting it. French government cannot say it's against anti-Semitism and vote for this anti-Semitic resolution."
The IDF's response to ongoing Hamas terror attacks
Today, Monday July 9, the Kerem Shalom Crossing will now only be open to humanitarian aid, including food and medicine that will be approved on an individual basis by COGAT. Exports and marketing of goods will no longer take place at the Kerem Shalom Crossing.

This is in light of the ongoing arson and additional terror attacks at the hands of the terror organization, Hamas. This includes infiltration into Israel from the Gaza Strip, terror tunnels discovered leading into Israel from the Gaza Strip, including two near the Kerem Shalom Crossing, and violent riots along the security border. In addition to putting the lives of Israeli civilians at risk and breaching Israel's sovereignty, Hamas also simultaneously exploits and endangers Gaza residents.

Additionally, the expansion of the designated fishing zone in the Gaza Strip ends today, Monday July 9. For the past three months during the fishing season, the extension increased from six to nine nautical miles. The fishing zone will be returned to six nautical miles today.

This is in response not only to the most recent terror attempts by Hamas, but also in addition to the discovery that took place on June 3 of a terror tunnel located within a Hamas military post that exited to the sea. As well, on May 29th, the Israeli Navy apprehended a Palestinian boat with approximately 17 Palestinians that attempted to breach the legal naval blockade.

The State of Israel aspires and acts to improve the living conditions of civilians in the Gaza Strip. However, the IDF has decided to take these measures due to the recent situation in which the Hamas terror organization is exploiting Gazan residents and launching arson and explosive balloons and kites towards the Israeli communities adjacent to the Gaza Strip. The current situation doesn't allow the residents of southern Israel to safely maintain their daily routine. Should these severe conditions continue, IDF measures will persist and intensify.
Kite, balloon terrorism continues scorching Israel's land
More than 100 days have passed since the kite and balloon terrorism began. So far, it has resulted in 678 fires in farmlands and wooded areas in Israeli communities on the Gaza border community, with 9,160 dunams (2,260 acres) of mostly natural grove consumed.

In addition, 6,000 dunams (1,500 acres) of agricultural produce and thousands of dunams (acres) of open fields were burned to the ground.

The Keren Kayemeth LeIsrael (KKL) alone has lost 15,100 dunams (37,000 acres) of land, not including the Gaza border communities' lands that were scorched.

Firefighters, community security coordinators, and KKL teams worked tirelessly to put out 33 fires across the Eshkol, Sdot Negev and Hof Ashkelon regional councils on Monday. The firefighters managed to gain control of most of the blazes within minutes, except for the fire in Kibbutz Gvar'am, which took the crews a longer time to overcome.

Despite the IDF's announcement that a high-tech solution has been found to eliminate the incendiary balloons threat—in the form of detection and interception drones— fields are still being burned every day and the threat posed by the balloons is only increasing.

The IDF is operating a system able to detect and track the balloons. However, they are still not being intercepted while in the air.
Analysis: Why close the Kerem Shalom Gaza border crossing now?
So there are a few options. It is possible to threaten Hamas, which both Liberman and Netanyahu have done repeatedly since the wave of kite arson began. But that has not succeeded in getting the terrorist organization to stop setting fire to the Israeli fields.

It is also possible, as both the prime minister and defense minister have done, to stress upon occasion that the real strategic danger to the country – the problem that needs immediate and urgent attention – is Iran's entrenchment in Syria.

But the public pressure has built nonetheless, and Netanyahu needs to show that not only is Israel not impotent against what seems like a primitive threat, but can also apply pressure on Hamas in return.

Why now? Perhaps because Israel thought, in vain, that its warnings and threats against Hamas would do the trick. Perhaps because they wanted to give Egyptian mediators a chance to persuade Hamas to give up this type of warfare. Perhaps because there was hope the IDF would come up with some kind of technological solution to the problem.

But when none of that came to pass, Netanyahu and Liberman – according to this face-value reading of the situation – decided to turn up the heat, even at the risk of bringing down international condemnation on Israel, and even if it means making the extremely difficult lives of Gaza's residents under Hamas even more difficult.

Something, Netanyahu and Liberman surely believe, needs to be done.
Hamas: We infiltrated Israel and collected information
For years, Hamas has been complaining that the Israeli and Egyptian blockade on the Gaza Strip, as well as sanctions imposed by the Palestinian Authority against the two million residents living there, have created a "humanitarian and economic crisis" in the coastal enclave.

But now that some countries and international parties – including the US, Israel and the United Nations – have come up with a number of initiatives to improve living conditions in the Gaza Strip, Hamas does not seem to know what to do.

Here's the dilemma Hamas is facing: On the one hand, if Hamas accepts these initiatives, its rivals – first and foremost the ruling Fatah faction – will accuse it of "selling out to Israel and the US," and giving up Palestinian national rights in return for economic projects and humanitarian aid.

On the other hand, rejecting proposals to improve the living conditions its constituents could aggravate the situation and possibly prompt desperate Palestinians to revolt against the Hamas regime.

Some of the initiatives sound very tempting, to a point where it's hard to see how Hamas can say no to a seaport in Cyprus or projects to create job opportunities to solve the serious problem of unemployment in the Gaza Strip.

Hamas has nothing to lose by allowing Western parties to establish an industrial zone in the Gaza Strip that would provide thousand of jobs to Palestinians. In fact, such projects benefit Hamas because they exempt it from its responsibilities – as the de facto government in the Gaza Strip – toward its people.

This is why Hamas leaders and officials appear to be divided over the various initiatives that are being proposed by Israel, the US and the UN.
U.N.: Israel's ban on commercial goods for Gaza could escalate conflict
The United Nations said it was concerned Israel's decision to halt the flow of commercial goods into the Gaza Strip through the Kerem Shalom crossing could escalate its conflict with Hamas.

"Everyone must step back from the trajectory of confrontation and escalation," UN Special Coordinator to the Middle East Peace Process Nickolay Mladenov said on Tuesday.

He spoke in response to Prime Minister Benjamin Netanyahu's decision to issue the harshest restrictions on Gaza's main commercial crossing since the 2014 war with Hamas.

As of Tuesday morning only humanitarian supplies, such as food, medicine and fuel could enter the strip.

Israel's decision to impose severe economic sanctions on Gaza comes fours months after Hamas and Islamic militants in Gaza have launched flaming kites into southern Israel that has scorched large swaths of fields along the southern border.

It also comes in the midst of a major US push to put in place an economic package that would ease life for the two million Palestinians in Gaza, that are also suffering from Palestinian economic sanctions and living on four hours of fuel a day.

"I am concerned by the consequences of Israel's decision to temporarily suspend imports and exports with the exception of basic humanitarian supplies through the Kerem Shalom crossing," Mladenov said on Tuesday.
Liberman in Golan: IDF will act against Iranian presence in Syria
Israel will not allow Iran to entrench itself in Syria, which would give it the ability to launch attacks on Israeli territory, Defense Minister Avigdor Liberman warned Tuesday during a tour of the Golan Heights with senior IDF officers.

"The Iranian presence in Syria is unreasonable, and we are not prepared to accept an Iranian presence in Syria anywhere, and as you have heard more than once, we will act against any Iranian consolidation in Syria," the defense minister said.

"The moment we identify an Iranian presence, we will act," Liberman added, warning that there is no difference between a withdrawal of Iranian troops to 40 or 80 kilometers from Israel's border.

According to Liberman, Israel has "identified elements" belonging to Iran and its Shiite proxy militias who "under the auspices of the regime" are trying to establish themselves on the Golan Heights.

"This effort to establish a terrorist infrastructure under the auspices of the regime, as far as we are concerned, is unacceptable and we will act with force against any terrorist infrastructure that we will see and identify here in the region," Liberman warned.
Female terrorist who mistakenly stabbed Arab sentenced
A Jerusalem court sentenced a female Arab terrorist to 10 years in prison on Monday, after she was found guilty of a stabbing attack near the Old City of Jerusalem last summer.

The terrorist, 31-year-old Fadwa Nazih Hamadeh, attacked a haredi man returning from morning prayers in the Old City of Jerusalem on Saturday, August 12th.

As the haredi man left the Old City via the Damascus Gate, Hamadeh lunged at him with a knife. In video footage taken from a security camera in the area, Hamadeh's would-be victim can be seen dodging the attack and fleeing the scene.

After she failed to injure her first target, Hamadeh turned her sights on another man, stabbing him in the shoulder.

The victim was a 31-year-old Arab man Hamadeh had mistakenly thought was an Israeli Jew.

A resident of Jerusalem's Sur Baher neighborhood, Hamadeh is married and has five children, ranging in age from 8 to one-and-a-half.
Overnight: Shooting attack in Beit El
A shooting attack took place in the town of Beit El in the Binyamin region overnight Monday. No injuries were reported.

Several bullet casings were found at the scene. Troops are searching the area.

Meanwhile, IDF soldiers operating in Palestinian Authority-assigned areas of Judea and Samaria detained overnight Tuesday four wanted persons suspected of involvement in terrorist activities, popular terror and violent disturbances against civilians and security forces.

The suspects were taken for questioning.

As well, during a search for weapons in the PA city of Qalqiliya, IDF troops seized an M16 assault rifle, which was transferred to security agencies.
Israeli Border Police Soldiers Save Life of Palestinian Baby in Hebron
Israeli Border Police soldiers stationed at the Cave of the Patriarchs in Hebron saved the life of a nine-month-old Palestinian boy on Sunday, the Hebrew news site Walla reported.

The soldiers heard shouts coming from a nearby home and when they arrived they found an unconscious baby surrounded by distressed family members who were trying to resuscitate him.

The baby was not breathing and his face had turned blue. The soldiers took over the effort to revive him, and a Border Police medic who was called to the scene succeeded in getting him breathing again.

Watch an Israel Police video of the medic treating the baby below:


Khaled Abu Toameh: Hamas divided: The Gaza Strip rulers' humanitarian aid dilemma

The Al-Qassam Brigades, the military wing of terror group Hamas, published what it called "new details" about the attack on Zikim Beach on July 8, 2014.

Hamas naval commandos landed at the Zikim beach at the beginning of Operation Protective Edge, where they were located and eliminated by an IDF combined force 40 minutes after infiltration into Israeli territory.

According Hamas' version, the Zikim operation included two stages. The first stage was the observation and gathering of information about IDF forces in the area of ​​Zikim Beach and their command headquarters. That mission was carried out by Hamas naval force operatives who infiltrated Israeli territory.

The second stage was the implementation of the attack, that began with the departure of Hamas naval force operatives by diving and swimming towards the target. The force split in two. The first force landed outside and began to advance toward the command headquarters. After about 45 minutes, another force joined them and updated Hamas command about developments and asked for further directions.
Syrians Flee Towards the Hospitals of 'Enemy' Israel
The founder of the Good Neighbor project, Lt. Col. (res.) Marco Moreno, explains that "refugees are not expected to seek shelter from us. We have always managed aid as a military operation with caution and attention, knowing that our soldiers are saving and helping them while risking our lives. We enter at night in a country at war against us. We can expect anything, and we know that. But we want to save them as human beings. We passionately help children; when they come with their families here and there along the fence, the population collects toys, clothes, funds, special food, diapers … at the beginning, there was a lot of suspicion, but then they understood."

"Yes, we certainly have an explicit interest," he added. "When the operation started, we told them: 'We will help you beyond the border and take care of you, but don't allow your terrorists to come and hurt us.' What simply started out as the right thing to do has transformed into something beautiful."

Lt.-Col. Tomer Koller, a medical officer in the Bashan division of the Golan, points to the colored tents in the wind from the Hazaka outlook post. Inside, they are packed with people in need.

For Israel, it is impossible to think of hosting them. The country is small, and these refugees are particularly problematic; they vary from newborn babies to ISIS terrorists who hate Jews. "Our policy is to help them," said Koller. "We feed them, we take care of them as much as possible … and then they have their reality at home."

Their home is in flames. We know it; we see the frightful wounds on the bodies of Syrians cured by Israelis in the Galilee. Israel cares for Syrians with its incredible therapeutic power and good will, but it can't bring them home. In that respect, the best of human intentions and common sense sometimes clash. The right choice, however, is that man remains a friend of his fellow man, at his best, even in war. That's what Israel believes.
Iran Vows to Sell as Much Oil as It Can in Face of US Sanctions
Iran's vice president acknowledged on Tuesday that US sanctions would hurt the economy, but promised to "sell as much oil as we can" and protect banking.

Eshaq Jahangiri said Washington was trying to stop Iran's petrochemical, steel and copper exports. "America seeks to reduce Iran's oil sales, our vital source of income, to zero," he said, according to Fars news agency.

"It would be a mistake to think the US economic war against Iran will have no impact," Jahangiri added.

President Donald Trump said in May he would pull the United States out of an international accord under which Tehran had agreed to limit its nuclear development in exchange for sanctions relief.

Trump said he would reintroduce sanctions and Washington later told countries they must stop buying Iran's oil from Nov. 4 or face financial consequences.

On Tuesday, the US ambassador to Germany also called on Berlin to block an Iranian bid to withdraw large sums of cash from bank accounts in Germany.

Jahangiri said Iran's foreign ministry and the central bank have taken measures to facilitate Iran's banking operations despite the US sanctions. He did not elaborate.
U.S. Seeks to Thwart Iran Flying Millions in Cash Out of Germany
Top Trump administration officials are working to stop Germany from allowing Iran to fly more than $350 million in cash out of the country and back to Tehran as part of a bid by the Iranian regime to restock its coffers ahead of a major financial crackdown by America, according to conversations with senior U.S. diplomats and officials on Capital Hill.

The Trump administration is already working to stop the German government from allowing this transfer following weekend reports that Iran is poised to fly around 300 million Euros out of the country as part of an ongoing scheme to skirt tough new U.S. economic sanctions, which were put back into effect after President Donald Trump decided to abandon the landmark nuclear deal.

"The mullahs are worried that they will run out of cash," according to a report in Germany's Bild news site. "Iran's justification for their plan says that they need the money 'to pass it on to Iranian individuals who, when traveling abroad, are dependent on euros in cash due to their lack of access to accepted credit cards.'"

The disclosure of the latest scheme to skirt U.S. sanctions has inflamed ongoing tensions between the United States and Germany over its efforts to continue providing Iran with sanctions relief in the face of a crackdown by the Trump administration, which has been locked in diplomatic efforts to convince European partners to pull out of Iran.
China's Xi Pledges $20 Billion in Loans to Revive Middle East
Chinese President Xi Jinping on Tuesday pledged a package of $20 billion in loans, and about $106 million in financial aid, to Middle East nations, as part of what he called an "oil and gas plus" model to revive economic growth in the region.

Beijing has ramped up engagement in the Middle East in recent years as Arab nations play an important role in Xi's signature Belt and Road foreign policy plan for strong trade routes linking China with central and southeast Asia.

Development was key to resolving many security problems in the Middle East, Xi told a gathering with representatives of 21 Arab nations in the Chinese capital.

"We should treat each other frankly, not fear differences, not avoid problems, and have ample discussion on each aspect of foreign policy and development strategy," he said.

China would offer aid worth 100 million yuan ($15 million) to Palestine to support economic development, besides providing a further 600 million yuan ($91 million) to Jordan, Lebanon, Syria and Yemen, he added.

A consortium of banks from China and Arab nations, with a dedicated fund of $3 billion, will also be set up, he said.

It was unclear what the relationship between the bank consortium, financial aid and the overall loan package would be.

The loans will fund a plan of "economic reconstruction" and "industrial revival" that would include cooperation on oil and gas, nuclear and clean energy, Xi said.
China pledges $15 million to Palestinians amid major push for Mideast influence
China will provide Palestinians with more than $15 million in aid, President Xi Jinping told top Arab officials Tuesday, as Beijing seeks to build its influence in the Middle East and Africa.

The 100 million yuan pledge to Palestinians was made as part of a plan to give Arab states more than $23 billion in lines of credit, loans and humanitarian assistance for economic development.

The money will be earmarked for "projects that will produce good employment opportunities and positive social impact in Arab States that have reconstruction needs," said Xi, without providing further details.

It is part of a special Chinese program for "economic reconstruction" and "industrial revitalization," Xi told participants at a China-Arab States forum in Beijing's Great Hall of the People.

Beijing is also prepared to provide another one billion yuan ($151 million) to countries in the region to "build capacity for stability maintenance," Xi said, using a term commonly associated with policing and surveillance.

Xi said that Syria, Yemen, Jordan and Lebanon would receive $91 million in humanitarian assistance.
---
---
We have lots of ideas, but we need more resources to be even more effective. Please donate today to help get the message out and to help defend Israel.

Offer - Sew-ins/ Braids Limited offer starting @ 75 &up (San Diego) - San Diego
Cache
Translate Page
Web Page Cache
I am a professional stylist with 12 yrs of Salon Experience worldwide. I offer my styling and beauty services from home. Please send me a message for pricing and to set up an appointment. Appointments can be booked between 24 to 48 hours in advance. Please have a look at the catalog prior messaging and inuring about prices. Here is list of styles and braids that I provide: ✻ Senegalese twist starting at $125 &up ✻ Individual starting at $125 &up ✻ Sew ins starting as low as $120 & up ✻ Box braids starting at $100 &up ✯ Large 110 ✯ Medium 130 ✯ Small pinky size 160 Prices are too bra strap length. Kids pricing is negotiable. Limited Offer Special ✻ Crochets $75 ✻ Ghana Braids $75 ✻ Poetic Justice Braids $80 & up TEXT TO SET UP YOUR APPOINTMENT AS EARLY AS POSSIBLE (24-48 HRS IN ADVANCE) Contact: 6193766929

Offer - Sew-ins/ Braids Limited offer starting @ 75 &up (San Diego) - San Diego
Cache
Translate Page
Web Page Cache
I am a professional stylist with 12 yrs of Salon Experience worldwide. I offer my styling and beauty services from home. Please send me a message for pricing and to set up an appointment. Appointments can be booked between 24 to 48 hours in advance. Please have a look at the catalog prior messaging and inuring about prices. Here is list of styles and braids that I provide: ✻ Senegalese twist starting at $125 &up ✻ Individual starting at $125 &up ✻ Sew ins starting as low as $120 & up ✻ Box braids starting at $100 &up ✯ Large 110 ✯ Medium 130 ✯ Small pinky size 160 Prices are too bra strap length. Kids pricing is negotiable. Limited Offer Special ✻ Crochets $75 ✻ Ghana Braids $75 ✻ Poetic Justice Braids $80 & up TEXT TO SET UP YOUR APPOINTMENT AS EARLY AS POSSIBLE (24-48 HRS IN ADVANCE) Contact: 6193766929

WM-Blog – Fußball wieder zu Hause am Fernseher
Cache
Translate Page
Web Page Cache
Heute erstes Halbfinale. Ich finde, die vier besten Teams stehen drin: Frankreich, Belgien, England und Kroatien. Für das Favoritensterben sehe ich derweil meine Frau in der Verantwortung: Erst war sie für Deutschland. Nach dem Ausscheiden war sie für Senegal (wegen unserem Russaaren-Teammitglied Maxim). Als die raus waren, war sie für Brasilien (ihr Bruder ist dorthin […]

7/11/2018: Sport: At a glance
Cache
Translate Page
Web Page Cache
Appointed referees for final phase of Fifa World Cup AFC (Asia): Alireza Faghani (Iran) CAF (Africa): Malang Diedhiou (Senegal) CONCACAF (North, Central America and Caribbean): Mark Geiger (United States), Cesar Arturo Ramos Palazuelos (Mexico)...

ARTP, Sonatel launch local loop unbundling
Cache
Translate Page
Web Page Cache
The Regulation Authority for Telecoms and Post (ARTP) has announced that local loop unbundling (LLU) has been launched in Senegal, writes Kewoulo. The incumbent Senegalese ISP Sonatel has had its fixed copper network opened up to other telcos in a move that the regulator hopes will increase competition in the sector and encourage retail rates to drop, with the aim of enabling more customers to access fixed broadband services. ARTP has already taken steps to increase competition in the fixed broadband sector by licensing three new ISPs in March this year, namely Waaw, Africa Access and Arc Informatique.
Remittance rip-offs
Cache
Translate Page
Web Page Cache
All over the world migrant workers are sending money home to their families. The money pays hospital bills and school fees, buys land, builds houses and sets up small businesses. The cash goes from the US back to Mexico, from the Gulf back to India, from the UK back to Somalia, and from South Africa back to Malawi, Zimbabwe and the rest of southern Africa. 

But what these workers probably do not realize, since they usually only ever send to one country, is that the cost of sending money varies greatly. Now a study of the cost of remittances, carried out by London's Overseas Development Institute with support from the fund-raising charity Comic Relief, has revealed that transfers to African countries cost around half as much again as the global average, and twice as much as transfers to Latin America. 

The ODI estimates that if remittance charges were brought down to the world average, the money saved could educate an extra 14 million primary school children, half of all those currently out of school on the continent.

The bulk of this money goes through money transfer companies rather than banks, since the recipients are unlikely to have bank accounts, and transfer companies are quick, efficient and have a wide network of agents. But just two big international players dominate the business in Africa, Moneygram and Western Union, and participants in a meeting to launch the research were highly critical of the way they seemed to be abusing their market dominance.

Rwanda's High Commissioner in London, Williams Nkurunziza, said he was shocked at what the report revealed. "If you look at the remittances, 30 or 40 percent of the money that goes to Africa goes to rural areas," he said. "This money goes to the people who are most needy, and you are allowing a multinational corporation to take bread out of the mouth of hungry children. This is not what I would call responsible capitalism!"

Glenys Kinnock, opposition spokesman on International Development in the upper house of the UK parliament, who chaired the meeting, called on the country's financial regulatory authority to intervene over the issue of excessive charges. "It is not a technocratic issue," she said, "although it may sound like one. It is also about people's lives and the future of their children... These things have to change. We can't put up any longer with the prospect of its making things so difficult, very often impossible, for people who have such needs."

At the end of last year, when the ODI did its research, the fees and charges to send money to most of Africa were around 12 percent - a bit less to Zambia or Tanzania, a bit more to Uganda, Malawi and the Gambia - against a world average of just over 8 percent. Even that is quite expensive; the governments of the G8 and G20 countries have pledged themselves to working towards reducing this to 5 percent.

It found that in more than 30 countries the two big players had more than 50 percent of the market; and in 10 countries they had more than 90 percent. Sometimes either Moneygram or Western Union had an effective monopoly, but even where both companies were present it did not necessarily mean that customers had much choice; one company could still have a monopoly of outlets in a particular area, and the companies habitually make their paying-out agents sign contracts promising not to also act as agents for their rivals. 

Somalia different

Significantly, the one country where the big two are absent - Somalia - has far lower remittance charges; transfers go through a number of smaller, competing companies.

Competition has been limited by the fallout from the US "war on terror", with the banks who do bulk international transfers citing money-laundering and anti-terrorism regulations as the reason they are reluctant to extend facilities to smaller companies. Now only the biggest of the Somali companies, Dahabshiil, still has an account with a major British bank (Barclays) and even that concession was forced by a court case and is only until other arrangements can be put in place.

Inter-Africa transfers cost most

But if charges to send money to Africa from outside are steep, the cost of sending money from one African country to another can be eye-watering. 

Dilip Ratha, who works on these issues for the World Bank says exchange controls are one of the reasons the rates are so high; in some places sending money out of the country is illegal. "So if you are sending money," he says, "let's say from Benin to Ghana, it is actually allowed (in some countries it's not even allowed) but first the CFA has to be passed through into euros or sterling or dollars, and then it has to be transferred back into the local cedi, and in both cases you pay commission. Some sort of regional currency market really needs to be created." 

"So if you are sending money, let's say from Benin to Ghana, it is actually allowed (in some countries it's not even allowed) but first the CFA has to be passed through into euros or sterling or dollars, and then it has to be transferred back into the local cedi, and in both cases you pay commission. Some sort of regional currency market really needs to be created"  

The report found 10 routes with bank transfer charges over 20 percent. Charges from Nigeria to Ghana were 22 percent. To send from Tanzania to the rest of East Africa, or from South Africa to its near neighbours is particularly expensive, peaking at 25 percent for bank transfers between South African and Malawi. Some of the fees charged by money transfer companies are even higher; if you send money that way from Ghana to Nigeria you may have to pay a staggering 39 percent.

In some places mobile phone based systems like M-Pesa have made in-country transfers much easier and cheaper, but they haven't really taken off internationally, largely because conservative, inflexible regulatory systems insist that all international transfers must go through conventional banks. And African banks tend to have very high charges, often because they are forced by governments to finance government projects or make uncommercial loans. 

Chukwuemeka Chikezie of the Up Africa consultancy told IRIN a lot of the responsibility lay with African governments. "One of the reasons M-Pesa took off in Kenya was because the authorities nurtured and enabled innovation. If you look at other countries the regulators have tended to stifle innovation. They are very risk-averse and they don't enable even limited experiments to prove that the markets can absorb technical innovation."

In addition, money-laundering regulations are putting impossible demands on systems designed to serve the poor, requiring, for instance, "know your customer" procedures like taking copies of ID documents for anyone receiving an international payout. Selma Ribica of M-Pesa points out this is an impossibility for agents in rural areas with no power supply. She told IRIN she would like to see a more realistic, tiered approach with much lighter regulation for small international transfers (under, say, US$200-300) which are most unlikely to have anything to do with money laundering.

Beware Facebook, Walmart

M-Pesa depends on moving money between different customers' mobile phone accounts. Now people are beginning to think of other kinds of electronic "purses" which might be linked in the same way. 

Facebook has just proposed allowing transfers between customers who have accounts with the company which they normally use to make payments for online games. So far this is only proposed for payments within the European Union, but Facebook has a huge geographical spread and has said it is keen to extend its reach in Africa. 

And the big profits made by the transfer companies are tempting other players into the market. The latest to announce it is starting money transfers is the US supermarket chain Walmart, with recipients being able to pick up their cash from any shop in the chain. To start with this will only work within the United States and Puerto Rico, but Walmart is an international group with nearly 350 stores in South Africa, and it also has a presence in Botswana, Lesotho, Swaziland, Malawi and Mozambique, opening up the tempting prospect of a new, and cheaper way for workers to send money home.

All these new ways of sending money aim to undercut Moneygram and Western Union. Now Western Union has responded by offering so-called "zero-fee" transfers to Africa if the money is sent from a bank account rather by credit card or cash. This would mean a saving of just under £5 ($8.40) for someone sending $100 from the UK to Liberia. The company would still make money (nearly $4) by using a favourable exchange rate, but it would bring the cost down to just below the G8/G20 target. 

For African's hard-pressed and hard-working migrants and their families back home, change may - finally - be on the way.

eb/cb

99977
201404221522570983.jpg Feature Politics and Economics Remittance rip-offs IRIN LONDON Angola Burkina Faso Burundi Benin Botswana DRC Congo, Republic of Côte d'Ivoire Cameroon Colombia Cape Verde Djibouti Eritrea Ethiopia Gabon Ghana Gambia Guinea Equatorial Guinea Guinea-Bissau Kenya Liberia Lesotho Morocco Madagascar Mali Mauritania Mauritius Malawi Mozambique Namibia Niger Nigeria Rwanda Seychelles Sudan Sierra Leone Senegal Somalia Sao Tome and Principe eSwatini Chad Togo Tanzania Uganda Samoa South Africa Zambia Zimbabwe

Le champion en titre, Saint-Louis BC, arrache la belle
Cache
Translate Page
Web Page Cache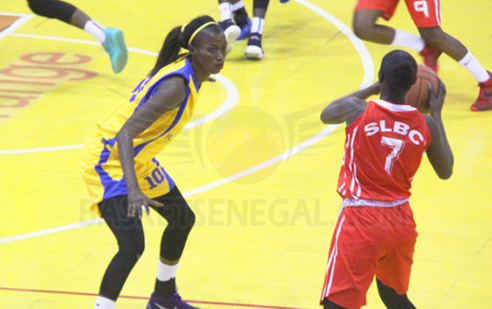 Le Saint-Louis Basket Club a réussi à dominer Ville de Dakar (39-44) dans la manche retour des demi-finales des playoffs 2018. Les coumba-ndar dominées en début de partie ont sur se refaire avant la pause pour maintenir leur rythme et s'imposer.

Mais en toute fin de partie, Ville de Dakar a failli renverser Saint-Louis après être revenu à un point de différence de l'équipe saint-louisienne.

Fil du match

Diarry Diouf est en feu dans ce début de rencontre avec trois shoots à 3-points réussis. Khady Mbaye Bébé lui emboîte le pas. Ville de Dakar déroule (15-9) malgré la réaction de Couna Ndao, elle aussi sur tir primé.

Le match va ensuite prendre une autre tournure avec un Saint-Louis meilleur qu'au début du match. Les attaques sont concrétisées et ça défend bien aussi. Le retard est vite comblé. 17-17 après quatre minutes. Mieux, les Saint-Louisiennes iront à la pause avec l'avantage (21-25) après deux égalités (19-19, 21-21).

Le temp fort des Saint-Louisiennes va continuer dans cette reprise de match. L'équipe de la capitale du nord aura dix points d'avance sur l'ASCVD (25-35). Les joueuses de la municipalité semblent alors dépassées par la tournure du match.

Mais leur réveil allait être sonné par l'internationale Aicha Sidibé qui va provoquer des fautes dans la raquette adverse. 32-37 à quatre minutes de la fin. Ville de Dakar reviendra à une longueur même du SLBC (36-37). Malheureusement pour les filles de Moustapha Gaye, elles perdront cette rencontre (39-44). La belle assurée pour le champion en titre qui reste sur la route du sacre.

Senegaldirect

Mamadou Diop Decroix : "le Sénégal est entré de plein pied dans une crise politique majeure"
Cache
Translate Page
Web Page Cache
KoldaNews.com - Site d'information de la région de Kolda au Sénégal. KoldaNews couvre toute l'actualité de Kolda, Vélingara, Médina Yoro Foulah, Sédhiou, Casamance, Sénégal. Visitez notre site pour plus d'actualités en Casamance au Sénégal et dans le monde. Des news sur la Politique, la Société, l'Economie, et bien plus... /
1- Comment appréciez-vous la situation actuelle, avec les menaces qui pèsent sur les candidatures de Karim Wade et Khalifa Sall ? Çà va bien au-delà de menaces sur des candidatures. La vérité, si vous voulez-bien l'admettre, est que le Sénégal (suite…)
L'article Mamadou Diop Decroix : "le Sénégal est entré de plein pied dans une crise politique majeure" est apparu en premier sur KoldaNews.
7/11/2018: Sport: At a glance
Cache
Translate Page
Web Page Cache
Appointed referees for final phase of Fifa World Cup AFC (Asia): Alireza Faghani (Iran) CAF (Africa): Malang Diedhiou (Senegal) CONCACAF (North, Central America and Caribbean): Mark Geiger (United States), Cesar Arturo Ramos Palazuelos (Mexico)...

West Africa gears up to contain Ebola spread
Cache
Translate Page
Web Page Cache
As the Ebola caseload rises to over 5,350, aid agencies and governments in countries not yet affected by the deadly virus are gearing up for its potential spread across new borders by pre-positioning supplies, training health workers, identifying isolation centres, and disseminating prevention campaign messages, among other activities.

Countries that share a land border with the affected countries, including Côte d'Ivoire, Guinea Bissau, and Mali, are considered to be most at risk.

"It is vitally important that, countries - especially surrounding countries that don't have Ebola cases as of yet - are prepared for a worst case scenario," said Pieter Desloovere, a spokesperson for the World Health Organization (WHO).

In August, WHO issued an Ebola Response Roadmap to help countries across the region limit the spread of the virus. One of its three objectives is to strengthen the ability of all countries to detect and deal with any potential cases.

"The reason that Ebola started in Guinea and has since spread to Liberia and other countries is that no one was paying attention," said Grev Hunt, the UN Children's Fund's (UNICEF's) sub-regional coordinator for the Ebola outbreak. "We were caught unaware. But now, we are paying very close attention to what is going on and making sure the same thing won't happen again."

Unlike in Guinea, Liberia and Sierra Leone, where response plans and training materials had to be created from scratch, UNICEF is now replicating those resources and giving them to neighbouring countries, saving time and effort.

The International Federation of Red Cross and Red Crescent Societies (IFRC) says they have put in place Ebola preparedness and response activities in 11 countries across West Africa, and many local and international NGOs have been pre-positioning medical supplies, training health workers and educating the public.

"Failing to plan is actually planning to fail," said Unni Krishnan, the head of disaster preparedness and response for Plan International. "And we know from previous disasters that a dollar you put towards preparedness... tends to save thousands, even hundreds of thousands, of lives."

Preparedness funds

Key to prevention and preparedness in at-risk countries is having access to timely funding, said the UN Office for the Coordination of Humanitarian Affairs (OCHA). Senegal currently has US$5.7 million at the ready to use towards Ebola preparation and prevention.

Mali has around $3.6 million and Côte d'Ivoire $2.9 million. In Guinea Bissau, where the health system is extremely weak, only $800,000 is currently available for Ebola-related activities. "It's quite a fragile situation right now," said Daniel Sanha, a communication officers for the Guinea Bissau Red Cross. "We have a contingency plan in place, but the Red Cross still has no funds to implement any Ebola intervention activities. At the same time, the government doesn't have enough funds or equipment to take all the necessary precautions."

Mass public education campaigns

National media campaigns, including radio shows, TV programmes and other on-air broadcasts, are now under way in all sub-regional countries to educate people about Ebola and give them enough information to protect themselves, as well as to prevent rumours and misunderstandings from spreading.

"This is the first time we have had an Ebola outbreak in West Africa and part of the challenge we are facing is that people have no idea what the disease actually is or how it is spread," Desloovere said.

Volunteers in Senegal, Mali, Côte d'Ivoire and Guinea-Bissau are handing out pamphlets and flyers door to door, as well as posting them in public areas. Social media platforms, including Facebook and Twitter, along with text messages to mobile phone subscribers, are being used by Health Ministries and aid agencies to transmit information and to remind people to practise safe hygiene measures, and to go to a clinic if they detect symptoms.

UNICEF says the messages, which have all been approved by the Ministries of Health, are transmitted in local languages and in culturally appropriate ways. Rather than urging families not to bury their dead in the traditional way, for instance, aid agencies work with communities to find a safer burial procedure that both are comfortable with.

"Our message is very simple," said Buba Darbo, the head of disaster management for the Gambian Red Cross. "Don't touch a sick person, don't touch a dead body. If everyone follows this advice they will prevent themselves from getting Ebola."

Some messaging specifies that people should avoid shaking hands as a gesture of greeting.

Aid agencies have also begun working with religious leaders and local community leaders to spread messages about what to do, and not do, in case of possible Ebola infections.

Health worker training

Doctors and nurses across the region are being trained to spot possible cases, as well as to follow protocol for reporting suspected cases, how to prevent any further contamination and how to protect themselves.

"Educating and protecting our health workers is a top priority," said Ibrahima Sy, a grants manager and health expert with the Open Society Initiative of West Africa (OSIWA). "We need to put at their disposal all the materials they need to avoid contamination, and arm them with the information they need to avoid further spread of this virus."

In Côte d'Ivoire, for example, the Red Cross has been conducting staged simulations of Ebola cases, so that health workers know exactly what to do if they encounter a suspected case.

"We hope Ebola never comes here, but if a case were to be declared today, with the emergency health system we have in place, we are ready to take charge of it," said Franck Kodjo, the communications officer for Côte d'Ivoire's Red Cross. "All the actors, from the Ministry of Health to the local volunteers, we are prepared to take it on."

Other countries, such as The Gambia, have been training healthcare workers on how to handle the dead bodies of suspected cases.

Thus far over 300 health workers in Guinea, Liberia and Sierra Leone have contracted Ebola, according to WHO.

Specialized prevention and response teams

To help coordinate prevention efforts and put such measures in place, many countries have created multi-sectorial committees to implement the measures. Senegal's National Crisis Committee, for example, now has a 10-committee unit dedicated to Ebola prevention and containment. They have been working with the Ministry of Health and other key partners, including the Senegalese Red Cross and WHO, to engage in activities such as resource mobilization, media and communication, surveillance, logistics, security and clinical care. The Gambia has a similar seven-committee Ebola response unit, which works alongside the government and various health partners and NGOs to implement prevention measures.

Pre-positioning materials

Items such as soap, chlorine, gloves, disinfectant materials, medicines, medical equipment, and hygiene kits are being stocked in countries across the region. In Mali, protection kits have also been given to some of the volunteers who are involved in contact tracing and mass education campaigns.

Identifying isolation and treatment centres

Some treatment centres and isolation units in at-risk countries have been pre-identified, but not in sufficient numbers, say aid agency staff.

Cameroon now has isolation centres and laboratories in selected hospitals throughout the country, as well as a quarantine zone in the Southwest Region of the country, near the Nigerian border. The Gambia has also established three Ebola treatment centres: one in the greater Banjul area, the second in the country's "middle belt", and the third in the far east. Senegal has established an isolation unit and has testing facilities at its Institute Pasteur, as do the Institute Pasteur in Côte d'Ivoire and laboratories in Mali. Guinea-Bissau has not yet identified isolation units.

Border closings and surveillance measures

Despite strong recommendations by WHO not to close borders, or to restrict travel to or from the affected countries, seven African countries have decided not to allow anyone from an Ebola-affected country in or out. Senegal and Côte d'Ivoire, for example, have shut all land, sea and air borders with Guinea, Sierra Leone and Liberia. Guinea Bissau has closed its land borders with Guinea, and Guinea, in an attempt to contain the outbreak, has shut its land borders with Sierra Leone and Liberia. Cameroon has also closed its land and air borders with Nigeria though refugees fleeing Boko Haram attacks have been crossing the border.

All countries in the sub-region now have health workers posted at all main border crossings and points of entry, including the airports, where incoming travellers are screened for Ebola-like symptoms.

In Nigeria, where 21 cases have been confirmed, health workers are also going around communities to check people's temperatures and seek out the sick. Many schools, shops and restaurants now have handwashing stations set up outside their doors.

"It has become an everyday sight to see temperature-taking devices both at major border crossings, as well as hospitals and offices," said O. Nwakpa, of the Nigerian Red Cross. "They take our temperature and give you hand sanitizer each time you enter a building."

In Mauritania, not only do incoming travellers go through health checks, but outgoing travellers do as well, as the capital, Nouakchott, is considered a "last stop" before Europe.

Many communities in border areas most at risk have also created neighborhood watch programmes, in which people are encouraged to report anyone who shows Ebola-like symptoms.

Countries, such as Burkina Faso and Senegal, have set up toll-free numbers for people to call and report suspected cases.

Restricting public gatherings

To avoid potential bodily contact, many countries, such as The Gambia, have restricted or prohibited large public gatherings.

In Burkina Faso, the government has cancelled important high-level meetings, including the African Union Employment and Poverty Reeducation conference, which was scheduled to be held in the first week of September.

NGOs and health volunteers across the region say they have stopped performing educational theatre sketches on Ebola for fear of encouraging crowds to gather.

jl/bo/aj/cb

100645
201407311238290807.jpg News Health West Africa gears up to contain Ebola IRIN DAKAR/OUAGADOUGOU Burkina Faso Benin Côte d'Ivoire Cameroon Cape Verde Gabon Ghana Gambia Guinea Equatorial Guinea Guinea-Bissau Liberia Mali Mauritania Niger Nigeria Sierra Leone Senegal Sao Tome and Principe Chad Togo Samoa West Africa Africa

11:45 Von Lebensmut und Anfängergeist - Film von Melitta Müller-Hansen und Sandra Zeidler
Cache
Translate Page
Web Page Cache
Helmut Heins und Charlotte Liepelt sind kreative Menschen. Das nutzen sie, um anderen zu helfen: Charlotte Liepelt als Klink-Clownin, Helmut Heins trommelt für Integration. Als Dr. Brunhilde Würschtl verwickelt die Klinik-Clownin Charlotte Liepelt Kinder ins Spiel, lenkt sie ab und bringt sie zum Lachen. Der pensionierte Ingenieur Helmut Heins hat "Diappo" gegründet, eine Trommelgruppe mit Asylbewerbern aus dem Senegal. "Diappo" heißt "Kraft". Zwei afrikanische Trommeln standen seit Jahren in seinem Wohnzimmer. Heute sind sie regelmäßig in Gebrauch. Der Film von Sandra Zeidler und Melitta Müller-Hansen begleitet Helmut Heins beim Auftritt von "Diappo" während eines Handballspiels, beim Treffen mit seinem Helferkreis und in die Radlwerkstatt der Asylunterkunft Fürstenfeldbruck. Mit Charlotte Liepelt geht es zu einer "Clowns-Visite" auf die Kinderstation des Krankenhaues in Deggendorf.

Il va beaucoup pleuvoir à Kaolack, Diourbel et Fatick
Cache
Translate Page
Web Page Cache
Les régions est, centre et sud du pays devraient être touchées au cours des prochaines 24 heures par des manifestations pluvio-orageuses qui pourraient s'étendre au centre-ouest (Kaolack, Diourbel, Fatick et éventuellement Thiès). Jeudi dans la soirée, ''des pluies intéresseront les régions orientales et sud du pays'', ajoute l'Agence nationale de l'aviation civile et de la météorologie […]

PES 6 Option File Season 2018/19 (No Patch)
Cache
Translate Page
Web Page Cache
CREDITS: PES6Arema
Features:
Update the latest players of the national team
Last transfer of season 2018/2019
Update player abilities based on pesstatsdatabase.com
English Premiere League full update
Ligue 1 full update
Serie A full update
Bundesliga full update
UEFA other club full update
Top 4 2nd division club full update to complete your master league mode
Available countries participating AFF Cup 2018
Young players in some clubs and master league
Update jersey and club formation
Update the face and hair of players
New Club:
Cardif City FC (England)
Wolvermampton (England)
Fulham FC (England)
Nimes Olympique (France)
Stade Reims (France)
Parma AC (Italy)
Empoli (Italy)
Frosinone (Italy)
Fortuna Düsseldorf (Germany)
FC Nürnberg (Germany)
Lechia Gdanks (Poland)
Legia Warsawa (Poland)
New national team:
Boznia and Herzegovina (UEFA)
Serbia (UEFA)
Iceland (UEFA)
Montenegro (UEFA)
Egypt (CAF)
Morroco (CAF)
Senegal (CAF)
Algeria (CAF)
Panama (CONCACAF)
China (AFC)
Indonesia (AFC)
Thailand (AFC)
Vietnam (AFC)
Singapore (AFC)
Malaysia (AFC)
Update:
All player ability copying from PESSTATSDATABASE.COM if there's nothing we convert from PESMASTER or PESKINGEDITIONS
Premier League, La Liga, Ligue 1, Serie A, Bundesliga, UEFA Other Club A, B, C
INSTALLATION:
1. Download e_text, 0_text, PES6.exe and Option File by following download link above
2. Extract using WINRAR or WINZIP
3. Put e_text.afs and 0_text you have downloaded into C:\Program Files (x86)\KONAMI\Pro Evolution Soccer 6\dat (replace your old e_text.afs and 0_text)
4. Put PES6.exe to C:\Program Files (x86)\KONAMI\Pro Evolution Soccer 6 (replace your old PES6.exe)
5. Put KONAMI-WIN32PES6OPT to C:\Users\your computer name\Documents\KONAMI\Pro Evolution Soccer 6\save\folder1 (replace your old file)
DOWNLOAD
Next Page: 10000
Site Map 2018_01_14
Site Map 2018_01_15
Site Map 2018_01_16
Site Map 2018_01_17
Site Map 2018_01_18
Site Map 2018_01_19
Site Map 2018_01_20
Site Map 2018_01_21
Site Map 2018_01_22
Site Map 2018_01_23
Site Map 2018_01_24
Site Map 2018_01_25
Site Map 2018_01_26
Site Map 2018_01_27
Site Map 2018_01_28
Site Map 2018_01_29
Site Map 2018_01_30
Site Map 2018_01_31
Site Map 2018_02_01
Site Map 2018_02_02
Site Map 2018_02_03
Site Map 2018_02_04
Site Map 2018_02_05
Site Map 2018_02_06
Site Map 2018_02_07
Site Map 2018_02_08
Site Map 2018_02_09
Site Map 2018_02_10
Site Map 2018_02_11
Site Map 2018_02_12
Site Map 2018_02_13
Site Map 2018_02_14
Site Map 2018_02_15
Site Map 2018_02_15
Site Map 2018_02_16
Site Map 2018_02_17
Site Map 2018_02_18
Site Map 2018_02_19
Site Map 2018_02_20
Site Map 2018_02_21
Site Map 2018_02_22
Site Map 2018_02_23
Site Map 2018_02_24
Site Map 2018_02_25
Site Map 2018_02_26
Site Map 2018_02_27
Site Map 2018_02_28
Site Map 2018_03_01
Site Map 2018_03_02
Site Map 2018_03_03
Site Map 2018_03_04
Site Map 2018_03_05
Site Map 2018_03_06
Site Map 2018_03_07
Site Map 2018_03_08
Site Map 2018_03_09
Site Map 2018_03_10
Site Map 2018_03_11
Site Map 2018_03_12
Site Map 2018_03_13
Site Map 2018_03_14
Site Map 2018_03_15
Site Map 2018_03_16
Site Map 2018_03_17
Site Map 2018_03_18
Site Map 2018_03_19
Site Map 2018_03_20
Site Map 2018_03_21
Site Map 2018_03_22
Site Map 2018_03_23
Site Map 2018_03_24
Site Map 2018_03_25
Site Map 2018_03_26
Site Map 2018_03_27
Site Map 2018_03_28
Site Map 2018_03_29
Site Map 2018_03_30
Site Map 2018_03_31
Site Map 2018_04_01
Site Map 2018_04_02
Site Map 2018_04_03
Site Map 2018_04_04
Site Map 2018_04_05
Site Map 2018_04_06
Site Map 2018_04_07
Site Map 2018_04_08
Site Map 2018_04_09
Site Map 2018_04_10
Site Map 2018_04_11
Site Map 2018_04_12
Site Map 2018_04_13
Site Map 2018_04_14
Site Map 2018_04_15
Site Map 2018_04_16
Site Map 2018_04_17
Site Map 2018_04_18
Site Map 2018_04_19
Site Map 2018_04_20
Site Map 2018_04_21
Site Map 2018_04_22
Site Map 2018_04_23
Site Map 2018_04_24
Site Map 2018_04_25
Site Map 2018_04_26
Site Map 2018_04_27
Site Map 2018_04_28
Site Map 2018_04_29
Site Map 2018_04_30
Site Map 2018_05_01
Site Map 2018_05_02
Site Map 2018_05_03
Site Map 2018_05_04
Site Map 2018_05_05
Site Map 2018_05_06
Site Map 2018_05_07
Site Map 2018_05_08
Site Map 2018_05_09
Site Map 2018_05_15
Site Map 2018_05_16
Site Map 2018_05_17
Site Map 2018_05_18
Site Map 2018_05_19
Site Map 2018_05_20
Site Map 2018_05_21
Site Map 2018_05_22
Site Map 2018_05_23
Site Map 2018_05_24
Site Map 2018_05_25
Site Map 2018_05_26
Site Map 2018_05_27
Site Map 2018_05_28
Site Map 2018_05_29
Site Map 2018_05_30
Site Map 2018_05_31
Site Map 2018_06_01
Site Map 2018_06_02
Site Map 2018_06_03
Site Map 2018_06_04
Site Map 2018_06_05
Site Map 2018_06_06
Site Map 2018_06_07
Site Map 2018_06_08
Site Map 2018_06_09
Site Map 2018_06_10
Site Map 2018_06_11
Site Map 2018_06_12
Site Map 2018_06_13
Site Map 2018_06_14
Site Map 2018_06_15
Site Map 2018_06_16
Site Map 2018_06_17
Site Map 2018_06_18
Site Map 2018_06_19
Site Map 2018_06_20
Site Map 2018_06_21
Site Map 2018_06_22
Site Map 2018_06_23
Site Map 2018_06_24
Site Map 2018_06_25
Site Map 2018_06_26
Site Map 2018_06_27
Site Map 2018_06_28
Site Map 2018_06_29
Site Map 2018_06_30
Site Map 2018_07_01
Site Map 2018_07_02
Site Map 2018_07_03
Site Map 2018_07_04
Site Map 2018_07_05
Site Map 2018_07_06
Site Map 2018_07_07
Site Map 2018_07_08
Site Map 2018_07_09
Site Map 2018_07_10
Site Map 2018_07_11