Cache
Some people are surprised to find out Pismo beach has beavers. Not me. They've been bemoaning and complaining about them for years. The very most beaver-friendly ranger of the bunch offers a talk entitled "Beavers: Adorable Wildlife or Destructive Pests?" Um, can I pick neither? Well, it looks like they have decided to make a little lemonade with their lemons. Discover the beaver's physical adaptations, their role in our country's westward expansion, why they were hunted, and their local history. Search for evidence of their activities during a short walk. Dress for wind/weather with comfortable shoes. Bring insect repellent and water: binoculars a plus. Meet at Oceano Dunes Visitor Center, Guiton Hall meeting room, Oceano Campground, 555 Pier Ave, Oceano. Moderate walk, 0.5 miles, 2 hours   Gee that sounds fascinating. Dress up in a beaver coat and put on goggles while a ranger tells you about their adaptions. Then tells you how they were all killed for their fur and not native to California anyway. Can we take a hike to see some of the damage they caused too? Look Timmy, this culvert was flooded by beavers and we had to rip the dam out with a back hoe! And look, this beautiful tree was eaten by those destructive monsters! Sigh. Beaver education ain't what it used to be! I found this lovely image on reddit the other day, it has a strange gaming community origin but I think we should just pause to enjoy its wistful beauty: posted by Demiansky. Song of the Eons is the game. The creator notes: Ancient legends recount High Beaver civilizations damming rivers as great as the Nile or the Ganges, resulting in Beaver Lakes capable of supporting a continent's worth of population in great beaver cities the size of the Aral Sea. Read more…

Cache
No one should be surprised that the NBA genuflected to the Chinese -- the league needs their money.
Cache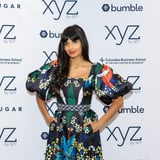 Jameela Jamil didn't want to start a social movement on Instagram specifically - "I was never much of a pictures girl," she told POPSUGAR ahead of a conversation at New York City's 92Y with writer Ashley C. Ford. What began as a single post about her weight in worth, not in numbers, quickly became an account for every type of person to contribute to this idea that we're more than what the scale says. With 870,000 Instagram followers, a community that's turning into a multimedia platform, and a push to fight for human rights, environmental justice, and mental health awareness, I Weigh has exceeded all of Jameela's expectations.
"I was very surprised that it turned into this whole movement around the world, but it's become about so much more than bodies now," she said. "We are able to mobilize young activists around climate change and ageism and gender discrimination and racial discrimination and trans discrimination. This has become an activist platform where we are going to leverage my privilege and my finances to try and help young activists worldwide who don't have access to that, to get the much-needed word out, because I can't be the spokesperson for everyone. I shouldn't be the spokesperson for everyone." The 33-year-old who plays Tahani Al-Jamil on The Good Place said that she's so invested in the movement that she's taking a break from her first-ever acting gig (the series finished filming and will come to a close after its fourth season). She'll be shifting her focus toward the launched of I Weigh into a full-blown activism platform. She's the investor and will be in the office with her team of women every day, hard at work.
Jameela first got the idea for I Weigh while scrolling through Instagram and seeing a post of the Kardashians with their weights written across their bodies. She said she's been campaigning for eating disorder awareness since she was 19 years old - she had her own experience with an eating disorder as a teen and says her life was "so messed up" - and the post immediately triggered emotions. Jameela explained, "I saw a post of women who deserve to be treated with more respect than any numbers written across their body that aren't even their net worth, it's their body weight. A photo like that of a man just wouldn't exist, nevermind a group of businessmen who are worth upwards of a billion or two billion dollars, and so that just made me so angry. That's why I decided to post what I weigh, which is actually my contribution to society, my financial independence, my relationships."
Once I Weigh started in March 2018, Jameela also began advocating for a safer space on Instagram. The social media platform, she stated, is full of unrealistic imagery, toxic messages, and diet and detox products endorsed by celebrities promising impossible transformations without clear side effects listed. Instagram itself wanted to have a meeting with Jameela - "I think they really supported I Weigh, and they'd been trying to clean up Instagram and turn it into a safe space for young people. It wasn't ever supposed to be what it became," she told us - so, before the meeting, she decided to act. Jameela started a petition called "Stop celebrities promoting toxic diet products on social media." In just three days, it got 250,000 signatures.
"We're just clearing the rubbish out of Instagram."
Instagram listened. On Sept. 18, it announced a new policy that will block users they know to be under 18 from viewing posts that include price tags with the intent of selling weight-loss products or cosmetic procedures, according to a press release sent to POPSUGAR. It will also ban any posts that make a "miraculous claim" about these products and link to a "commercial offer such as a discount code," and people will be able to eventually report a post that they think violates the policy. Elle UK spoke to the actress about Instagram's new policy last month, so you can read her initial comments there. "We're just clearing the rubbish out of Instagram," Jameela told POPSUGAR.
"I don't really wish Instagram for anyone under the age of 18 currently where it's at," she said, adding that it has the capacity to be a great place "that a lot of amazing activism is taking place on." She pointed out, for instance, that the Me Too and Time's Up movements wouldn't have existed without social media, so these spaces do have tremendous power. "We just need to do more to legislate it and police it and make sure that young people are safe," she said.
Start Applying This Positive Change to Your Own Instagram Feed
Though some of what you see on Instagram isn't in your control, much of it is. Jameela gave us some tips for trying to cultivate this safety factor online. For one, she suggested, delete or mute accounts that make you feel lesser than. "I think anyone who makes you feel bad about your life or your clothes or your weight or your skin color . . . any of those people . . . you just delete them," she said. "Why would you ever purposefully show yourself upsetting images? It's not going to get you more money, it's not going to make you thinner, and it's not going to make you happier. It's just going to make you sad and take up your valuable time."
Also, you should get rid of the idea that you need to follow certain people to stay up to date on pop culture, she stated. If it stresses you out, if such people promote negativity or post photoshopped photos, you can curate your own social media space and check in on those accounts when you ever need to. (Jameela, in fact, gave me this advice when I told her that working in media makes me feel like I need to follow people to stay up to date. "They still exist," she assured me, "and when you need to find them, check on them.")
"Protect yourself. You deserve that."
Jameela continued, "I unfollowed all the supermodels, and I followed Ashley Ford and Roxanne Gay and these wonderful people. They're the influencers I'm interested in, people who can make my mind expand and people who are making me feel seen and who pushed me to learn." My favorite hack of Jameela's? To avoid upsetting images on her Explore page, click the "Animals" category on the top bar. Because of that, she's rarely seen a diet product - "Or ass!" she noted - on that page in years. Jameela doesn't let herself scroll aimlessly; cute animal pictures, after all, are better. "Protect yourself," she encouraged. "You deserve that."
Cache
Donald Trump's allies have turned on the president after he took the decision to green-light an offensive by Turkish on its Kurdish allies in Syria. President Trump apparently made the decision without consultation from his own advisers or intelligence services, who warned that it could prove to be one of the most reckless decisions of his presidency. Mr Trump appeared focused on making good on his political pledges to bring home American troops from "ridiculous endless wars", even at the risk of sending a troubling signal to American allies abroad. Key Republican leaders in Congress appeared taken aback by the move, which they called a "betrayal" that could stain the US's name. "I want to make sure we keep our word for those who fight with us and help us," Kevin McCarthy, House Minority Leader, said, adding that, "If you make a commitment and somebody is fighting with you. America should keep their word." Mr Trump defended his decision in a series of breathless tweets, writing: "I was elected on getting out of these ridiculous endless wars, where our great Military functions as a policing operation to the benefit of people who don't even like the USA (sic)." Senator Lindsey Graham, a top Republican ally of Mr Trump, said Congress could impose economic sanctions on Turkey and threaten its Nato membership if Ankara invaded Syria. A female fighter of the US-backed Kurdish-led Syrian Democratic Forces (SDF) flashes the victory gesture while celebrating near the Omar oil field in the eastern Syrian Deir Ezzor province on March 23, 2019, after announcing the total elimination of the Islamic State (IS) group's last bastion in eastern Syria. Credit: AFP Mr Graham also said that Mr Trump's moves were a "disaster in the making" that would empower Isil in Syria. Senate Majority Leader Mitch McConnell, one of Mr Trump's key allies, added his voice of dissent, saying: "A precipitous withdrawal of US forces from Syria would only benefit Russia, Iran, and the Assad regime."   The warning was echoed by the US's partners on the ground, the Syrian Democratic Forces (SDF), which claimed yesterday their ability to contain thousands of prisoners in their detention had become severely compromised. "We were doing our best to provide the best kind of security... but with the Turkish invasion we are forced to pull out some of our troops from the prisons and from the camps to the border to protect our people," Mustafa Bali, spokesman for the Kurdish-led SDF said. "The Islamic State will benefit from the security vacuum that will follow, and will strengthen and regroup itself," he said, adding that it would undo years of work defeating the jihadists. The SDF has been holding some 10,000 male Isil suspects, including an estimated 10 Britons, in prisons across north-eastern Syria, many of which fall inside Turkey's proposed 18-mile deep, 300-mile-long buffer zone. This does not include the more than 70,000 women and children held in detention camps would could also be at risk. The White House statement announcing the news was released shortly after a phone call between Mr Trump and Turkish President Recep Tayyip Erdogan on Sunday night. Foreign prisoners in Syria detained by the SDF in Baghuz during the battle for Isil's last stronghold Credit: CBS Mr Erdogan had reportedly assured the US president that Ankara would take over the detention of Isil militants captured by the SDF. He said in a brief statement to press on Monday that he thought the numbers of Isil prisoners had been exaggerated but Turkey was ready to "remove them swiftly", without elaborating. Mr Trump has repeatedly asked countries working with the US-led coalition against Isil to repatriate their citizens, even threatening on numerous occasions to release them. However, the UK, France, Germany, and other allies have so far refused.  "The United States will not hold them for what could be many years and great cost to the United States taxpayer," a White House statement released on Sunday said. "Turkey will now be responsible for all ISIS fighters in the area captured over the past two years in the wake of the defeat of the territorial "Caliphate" by the United States." On Monday night, US Central Command, however, issued a statement saying that the US does not support Turkey invading Kurdish territory. "The Department of Defense made clear to Turkey - as did the President - that we do not endorse a Turkish operation in Northern Syria. The US Armed Forces will not support, or be involved in any such operation," said Jonathan Hoffman, Secretary of Defense for Public Affairs.  Turkey - Syria map Coalition sources said the chance of a smooth handover from Kurdish to Turkish control was "virtually impossible", leaving the prospect of prisoners breaking free in the chaos.  Western diplomats told the Telegraph they too were surprised by Mr Trump's statement, saying they had not been told in advance. They said European governments were rethinking their strategy on suspects being held in Syria. Mr Trump's decision to pull back from Syria was criticised by Brett McGurk, the former special presidential envoy for the global coalition to defeat Isil who quit in December over differences of opinion with the president on post-Isil US strategy. "Donald Trump is not a Commander-in-Chief. He makes impulsive decisions with no knowledge or deliberation," Mr McGurk tweeted. "He sends military personnel into harm's way with no backing. He blusters and then leaves our allies exposed when adversaries call his bluff or he confronts a hard phone call." The US had for months been working with Turkey to try to create a "safe zone" along its border with northern Syria between the Turkish military and Kurdish forces which Ankara sees as terrorists. At a glance | The four Kurdistans Turkey has repeatedly criticised its slow implementation and threatened a unilateral assault, but until now the US had refused to stand aside. "The Kurds fought with us, but were paid massive amounts of money and equipment to do so. They have been fighting Turkey for decades," Mr Trump said in a series of irate tweets. "Turkey, Europe, Syria, Iran, Iraq, Russia and the Kurds will now have to figure the situation out." Analysts said on Monday that the US's Kurdish had been left feeling abandoned. "For some time there is a belief in Washington that President Trump and the conventional US are two separate things. Perception is that he makes decisions without consulting his own government, advisers. Kurds and people on the ground  they have been surprised by the decision," Mutlu Civiroglu, Washington-based Kurdish Affairs analyst, told the Telegraph. "Kurds are worried, disappointed. They put a lot of trust in the US, which is the only reason they went ahead with the security mechanism put forward by the US and they expect America to stand with them."
Cache
Some neighbors said they're not surprised this happened, multiple people called 911 about this man Sunday.

Cache
The Dark Blues are battling against Japan and Ireland for a place in the World Cup quarter-finals.

Cache
Everyone loves her savory Porcini Wagyu Prime Rib Roast and elegant Black Truffle Roast Turkey with Black Truffle Risotto Stuffing. And her rich Lengua en Salsa Porcini. And now, Bambi Reyes-Javelosa of Bambi's Gourmet Kitchen turns Japanese with her new offerings...
Cache
Greta Thunberg is Changing the World. But not the One you Were Expecting..     Greta: a good kid, who works hard and is driven by a refreshingly un-precocious, innocent yet determined worldview. Yes, there has been some stage management, verging on the hysterical. Yes, a LOT of Friday strikers are lacking any purpose or objective outcome in their abandonment of the classroom. And yes, that viral video/ meme about 'HOW DARE YOU' is funny. What is NOT funny? Personal attacks on Greta, especially by a creepy breed of older man that seem somewhat fixated on her appearance. Dudes: she is SIXTEEN. Go get help. And I also suspect some jealousy at work: WHY IS THIS GIRL GETTING NOBEL PRIZE chatter? Well, it's NOT because of her enviro-vision, which may well just burn out. It is because the girl has reinvented the perception of Asperger syndrome and autism. What was an affliction in some quarters is now universally a 'super-power'. Great! Hollywood has much to answer for here. They tended to define a fictional character as autistic and then jump to the 'therefore a genius' syllogism. Rain Man was the start of that trend (everyone raves about Hoffman in that film: TOM CRUISE is just as good, if not better, and deserved an Oscar nod, too?). Mercury Rising followed: 'how does a nine year old boy crack a top secret government code? He's AUTISTIC!'. IE: You had to be both super-powered in mathematical skill AND somehow completely off the charts in your social behaviours relative to age. One could not simply be very clever/charming/competent AND be 'on the spectrum'. It has taken almost 30 years to undo that muddled perception; which placed both unrealistic expectation and unhelpful, stereotyped generalist behaviour templates onto the incredibly wide scale of 'autism'. Greta is leading that charge. Thank God for her. And shame on you, anybody, sitting online and calling her nasty names. I was very surprised to see Jeremy Clarkson joining her critics rather than supporters. Actually, scrap that: I am more surprised that he has a column at all. Even in The Sun. Amazing driver: yep. Tireless supporter of the Armed services: yes, he is. But columnist on anything beyond cars and his lazily inserted picture of whichever hottie he fancies that week..to said column..nah..I'd rather re-watch the HOW DARE YOU speech, because it is more entertaining. So, we do still have some way to go in this area. People need to understand that a 'spectrum' by its nature is both sword and shield. Someone suffering acute dyspraxia is, by extension, impaired in motor skill fulfilment, which, in turn, depletes social speed of progress. But that need not prevent the person steadily, surely and yes, painfully, yet successfully, managing a transition to independence and happiness from the chrysalis of disability. Do not assume you have either autism or an 'aspie', simply because someone says you are 'on the spectrum'. It's sword as well as shield and if you are allowed to be defined by that, the burden can outweigh the benefits. Equally, if a diagnosis is genuinely helpful and unavoidable, the help IS out there; but clarifying, securing, developing it and holding onto every moment of whatever kind of progress and joy can be found? It's still tough. Did Hollywood aid the prejudice? Sure. It always does, because a simple and visual medium has to simplify even complex conditions. Ergo: clever = autistic = does not function by rules = stereotype = unhelpful. Same way no biopic or prequel or reboot etc ever truly captures time or ageing accurately because that process simply cannot, relatively, be honoured on film. And so it is with 'the spectrum'. Only the most extreme / fascinating / tangible cases can be contained in a screen story and so, in turn, that becomes a kind of well meaning and initially helpful awareness tool yet ultimately erroneous and counter-productive education for the casual viewer. Yet Greta's joy in her mission, and then, in the world becoming aware, not so much of her vision of an environmental Armageddon, as her informed and determined passion, is in itself a MASSIVE step forward. Educating and preparing observers in the awareness of..well, the awareness of how wide  'the spectrum' can be. And to be absolutely fair to movie magic, I believe there are indeed a few top flight characters that are indeed on the autistic spectrum. Matter of opinion /debate. But now that we view the condition as key to 'super-power' without it's being solely viewed AS a power..then I think it's perfectly cool to review some old favourites and diagnose them, afresh! Here we go.. BATMAN: Lives in a strict routine that still finds its definition in one event from his childhood. He is in effect trapped in that world, still and is lashing out at criminals because he cannot communicate his loss, rage and pain. Genius Detective. Top rate athlete. Loner. Defo high functioning Aspie. INDIANA JONES: Talks in lectures, even when not lecturing. Has no concept of time, responsibility or property unless it serves his particular mission to acquire and defend rare artefacts. Occasionally emotional, inappropriate behaviour because he has no boundaries. Will even kill baddies without any thought of his own basic safety. Refer for review. MELVIN UDALL: They SAY he has OCD. Nah, this guy is full on autistic. Jack even wanted Dustin's part in Rain Man. He over-compensated here..and won an Oscar! A MUST SEE: As Good As It Gets, for all its feelgood fun, is also a touching and bittersweet visit to the mind of a man who is so trapped in his own world that it requires the shock of true love and brushes with real crime and mortality to inspire his getting help. JAMES BOND: Cannot sustain a relationship, except with an outdated notion of patriotic pride. Dalton's 007 keeps laughing, nervously, to himself. Craig's take has a trance like ability to shut himself off to pain, as though he has forgotten it's ok to do so […]

Cache

With the major love AMD showed Borderlands 3 before and after its launch, we've been left surprised that the company hasn't worked out a bundle deal with the game's publisher. After all, there are new features to take advantage of on its newest Radeon Navi cards, such as image sharpening (which has.....
Cache
The Dark Blues are battling against Japan and Ireland for a place in the World Cup quarter-finals.

Cache
It took 42 days to make it around the entire lake, and communities along the journey surprised Travis by joining in on the cause! Continue reading…

Cache
Trying to resist judging Catalyst by the initial apps out with Catalina today. Most developers were surprised by Catalina shipping so soon, and porting apps is more difficult than "checking a single box in Xcode". In 6 months we'll have a better idea.
Cache
Welcome back, everyone! For you first-time readers, happy to have you here!
This blog is dedicated to those dog lovers across central Ohio. Unless you have a large backyard, many of you probably walk your dog, or dogs, on a daily basis, and maybe even multiple times a day.
The purpose and goal of this blog is to help those dog walkers and their furry friends make the most out of their walks outside while being safe at the same time.
So, let's start things off with a look at what I call the "Comfort Scale."
You will notice on the images below there are certain colors that go with each time period/day of the week for the "Furr-cast." I developed this scale on my own, using several meteorological variables and some pet-friendly considerations.
You will see that the color "green" on the image above suggests that conditions are ideal for walking your pet and that there are no risks to either you or your pet, so walk all you want!
This brings me to the next level on the scale, which is a yellowish-orange color. This shows conditions are fair outside but you should still keep an eye on your pet. This is where the breed of your pet also comes into play. I'm not an expert on dogs but I know a Siberian Husky can withstand colder temperatures than a Chihuahua.
This is up to the owner to decide if the conditions are fair enough that they could take more casual, longer walks outside.
Lastly, we have the last ranking on the scale, which shows outside conditions are poor and pet owners should keep their walks short. Dangerous weather is developing or already present and pet owners should take action to make sure that their pets are properly taken care of. This shouldn't be used to decide whether or not you should go outside; but more so an indicator that you should take shorter, more frequent walks.
Now that we have a look at the method behind the comfort scale, let's take a look at this week's "Furr-cast."
Monday: Not the best time for a morning walk but most of the rain will lift out the state by this afternoon. Clouds, wet grounds and cooler air will be in store for the second half of the day, so other than a few "wet paws", we should see some pleasant conditions coming our way this evening. Some late day sunshine will be possible too, so take advantage of those evening walks if possible.
Tuesday: Gorgeous day all the way through. A little chilly in the morning, so some of you may be breaking out the puppy coats but you won't need them in the afternoon. Mostly sunny with highs near 70, so we have some more picture-perfect weather for you and your furry, little friend.
Wednesday: Another fantastic day to get outside and just a little warmer out. Maybe go visit your local dog park?
Thursday: Rinse and repeat. Another great day just a little warmer out. Maybe pack an extra bottle of water in case you have been getting out a lot this week.
Friday: Mostly to partly sunny, with just a spotty chance for rain at the moment late in the day. Warmer, with highs near 80, so keep your pet cool and hydrated!
Looking Ahead: Rain could linger through the day on Saturday but much cooler and drier on Sunday, with more perfect weather for long walks.
While it's common sense to not leave your pets or children unattended in vehicles, one may be surprised by how fast things can "heat up" inside a car even with the windows cracked. It's extremely important for your pet's health that you avoid leaving them in the car. In as soon as 10 minutes, a car can heat up by nearly 20 degrees. In cases such as this and how temperatures will pan out next week, it's best to leave the pets at home rather than putting their health at risk.
Another pet safety tip is to avoid paved or concrete roads or sidewalks when temperatures are warming up, especially later in the day when the sun has already been up for several hours under mostly sunny skies. These types of surfaces can heat up extremely fast and while the air temperature isn't too hot, the grounds can be much, much warmer. In cases such as this, it's important to keep their paws on grassy, cooler surfaces. An easy test to tell if the grounds are too hot for your pets is to simply place the back of your hand on the ground for seven seconds. If it is too hot for you, then it's likely it will be too hot for your pet's paws and that it could easily damage their skin.
The "Barking Message" for this week:
A few wet paws to kick off the week.
Pleasant walking conditions through much of this week.
Keep the water bowl handy later this week when temperatures sneak up to around 80!
Each week, I will be posting a new "Furr-cast" for the weekend and week ahead and I would like to feature some of your pets on my blog. Also, if you have any suggestions or comments on my blog, I'd love to hear input. Feel free to reach out to me on Twitter and Facebook at Ross10TV. Enjoy the weekend and week ahead, furr-parents.
Cache
Adobe Photoshop is one of the most well-known graphic design software packages on the market today. Even novices have used this bundle to perform basic tasks such as taking the "red-eye" out of an image capture to more advanced options including adding layers to a file in order to transform its entire appearance. While many of these tasks have been intended for nothing more than personal amusement or for social media posts, Photoshop can come in very handy for those who wish to market specific products. One common use involves the creation of bespoke t-shirts. Many individuals will be surprised to learn that Adobe is perfectly capable of handling such a task and with the addition of third-party software, turning a handsome side profit might be closer than you might have originally thought. Let's take a look at some of the benefits associated with online t-shirt sales as well as the other tools that can aid in such a venture.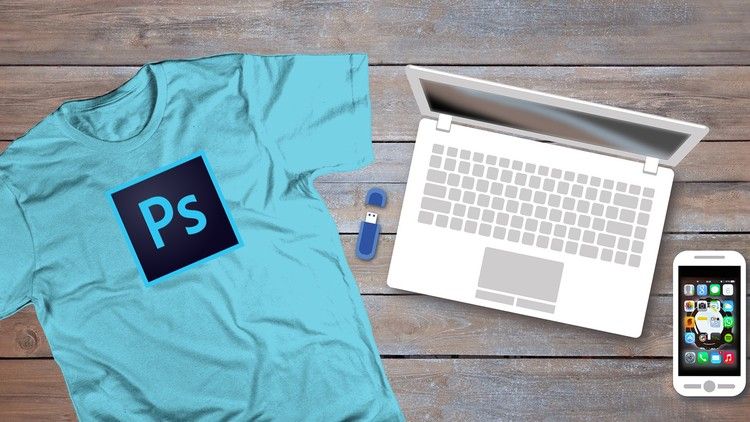 Cache
Published on October 7, 2019 7:52 PM UTC



[Epistemic Status: My inside view feels confident, but I've only discussed this with one other person so far, so I won't be surprised if it turns out to be confused.]

Armstrong and Mindermann (A&M) argue "that even with a reasonable simplicity prior/Occam's razor on the set of decompositions, we cannot distinguish between the true decomposition and others that lead to high regret. To address this, we need simple 'normative' assumptions, which cannot be deduced exclusively from observations."

I explain why I think their argument is faulty, concluding that maybe Occam's Razor is sufficient to do the job after all.

In what follows I assume the reader is familiar with the paper already or at least with the concepts within it.
Brief summary of A&M's argument:
(This is merely a brief sketch of A&M's argument; I'll engage with it in more detail below. For the full story, read their paper.)
Take a human policy pi = P(R) that we are trying to represent in the planner-reward formalism. R is the human's reward function, which encodes their desires/preferences/values/goals. P() is the human's planner function, which encodes how they take their experiences as input and try to choose outputs that achieve their reward. Pi, then, encodes the overall behavior of the human in question.
Step 1: In any reasonable language, for any plausible policy, you can construct "degenerate" planner-reward pairs that are almost as simple as the simplest possible way to generate the policy, yet yield high regret (i.e. have a reward component which is very different from the "true"/"Intended" one.)
Example: The planner deontologically follows the policy, despite a buddha-like empty utility function
Example: The planner greedily maximizes the reward function "obedience-to-the-policy."
Example: Double-negated version of example 2.
It's easy to see that these examples, being constructed from the policy, are at most slightly more complex than the simplest possible way to generate the policy, since they could make use of that way.
Step 2: The "intended" planner-reward pair--the one that humans would judge to be a reasonable decomposition of the human policy in question--is likely to be significantly more complex than the simplest possible planner-reward pair.
Argument: It's really complicated.
Argument: The pair contains more information than the policy, so it should be more complicated.
Argument: Philosophers and economists have been trying for years and haven't succeeded yet.
Conclusion: If we use Occam's Razor alone to find planner-reward pairs that fit a particular human's behavior, we'll settle on one of the degenerate ones (or something else entirely) rather than a reasonable one. This could be very dangerous if we are building an AI to maximize the reward.
Methinks the argument proves too much:
My first point is that A&M's argument probably works just as well for other uses of Occam's Razor. In particular it works just as well for the canonical use: finding the Laws and Initial Conditions that describe our universe!
Take a sequence of events we are trying to predict/represent with the lawlike-universe formalism, which posits C (the initial conditions) and then L() the dynamical laws, a function that takes initial conditions and extrapolates everything else from them. L(C) = E, the sequence of events/conditions/world-states we are trying to predict/represent.
Step 1: In any reasonable language, for any plausible sequence of events, we can construct "degenerate" initial condition + laws pairs that are almost as simple as the simplest pair.
Example: The initial conditions are an empty void, but the laws say "And then the sequence of events that happens is E"
Example: The initial conditions are simply E, and L() doesn't do anything.
It's easy to see that these examples, being constructed from E, are at most slightly more complex than the simplest possible pair, since they could use the simplest pair to generate E.
Step 2: The "intended" initial condition+law pair is likely to be significantly more complex than the simplest pair.
Argument: It's really complicated.
Argument: The pair contains more information than the sequence of events, so it should be more complicated.
Argument: Physicists have been trying for years and haven't succeeded yet.
Conclusion: If we use Occam's Razor alone to find law-condition pairs that fit all the world's events, we'll settle on one of the degenerate ones (or something else entirely) rather than a reasonable one. This could be very dangerous if we are e.g. building an AI to do science for us and answer counterfactual questions like "If we had posted the nuclear launch codes on the Internet, would any nukes have been launched?"
This conclusion may actually be true, but it's a pretty controversial claim and I predict most philosophers of science wouldn't be impressed by this argument for it--even the ones who agree with the conclusion.
Objecting to the three arguments for Step 2
Consider the following hypothesis, which is basically equivalent to the claim A&M are trying to disprove:

Occam Sufficiency Hypothesis: The "Intended" pair happens to be the simplest way to generate the policy.
Notice that everything in Step 1 is consistent with this hypothesis. The first degenerate pairs are constructed from the policy, so they are more complicated than the simplest way to generate it, so if that way is via the intended pair, they are more complicated (albeit only slightly) than the intended pair.
Next, notice that the three arguments in support of Step 2 don't really hurt this hypothesis:

Re: first argument: The intended pair can be both very complex and the simplest way to generate the policy; no contradiction there. Indeed that's not even surprising: since the policy is generated by a massive messy neural net in an extremely diverse environment, we should expect it to be complex. What matters for our purposes is not how complex the intended pair is, but rather how complex it is relative to the simplest possible way to generate the policy. A&M need to argue that the simplest possible way to generate the policy is simpler than the intended pair; arguing that the intended pair is complex is at best only half the argument.
Compare to the case of physics: Sure, the laws of physics are complex. They probably take at least a page of code to write up. And that's aspirational; we haven't even got to that point yet. But that doesn't mean Occam's Razor is insufficient to find the laws of physics.
Re: second argument: The inference from "This pair contains more information than the policy" to "this pair is more complex than the policy" is fallacious. Of course the intended pair contains more information than the policy! All ways of generating the policy contain more information than it. This is because there are many ways (e.g. planner-reward pairs) to get any given policy, and thus specifying any particular way is giving you strictly more information than simply specifying the policy.
Compare to the case of physics: Even once we've been given the complete history of the world (or a complete history of some arbitrarily large set of experiment-events) there will still be additional things left to specify about what the laws and initial conditions truly are. Do the laws contain a double negation in them, for example? Do they have some weird clause that creates infinite energy but only when a certain extremely rare interaction occurs that never in fact occurs? What language are the laws written in, anyway? And what about the initial conditions? Lots of things left to specify that aren't determined by the complete history of the world. Yet this does not mean that the Laws + Initial Conditions are more complex than the complete history of the world, and it certainly doesn't mean we'll be led astray if we believe in the Laws+Conditions pair that is simplest.
Re: third argument: Yes, people have been trying to find planner-reward pairs to explain human behavior for many years, and yes, no one has managed to build a simple algorithm to do it yet. Instead we rely on all sorts of implicit and intuitive heuristics, and we still don't succeed fully. But all of this can be said about Physics too. It's not like physicists are literally following the Occam's Razor algorithm--iterating through all possible Law+Condition pairs in order from simplest to most complex and checking each one to see if it outputs a universe consistent with all our observations. And moreover, physicists haven't succeeded fully either. Nevertheless, many of us are still confident that Occam's Razor is in principle sufficient: If we were to follow the algorithm exactly, with enough data and compute, we would eventually settle on a Law+Condition pair that accurately describes reality, and it would be the true pair. Again, maybe we are wrong about that, but the arguments A&M have given so far aren't convincing.
Conclusion
Perhaps Occam's Razor is insufficient after all. (Indeed I suspect as much, for reasons I'll sketch in the appendix) But as far as I can tell, A&M's arguments are at best very weak evidence against the sufficiency of Occam's Razor for inferring human preferences, and moreover they work pretty much just as well against the canonical use of Occam's Razor too.
This is a bold claim, so I won't be surprised if it turns out I was confused. I look forward to hearing people's feedback. Thanks in advance! And thanks especially to Armstrong and Mindermann if they take the time to reply.
Many thanks to Ramana Kumar for hearing me out about this a while ago when we read the paper together.
Appendix: So, is Occam's Razor sufficient or not?


--A priori, we should expect something more like a speed prior to be appropriate for identifying the mechanisms of a finite mind, rather than a pure complexity prior.
--Sure enough, we can think of scenarios in which e.g. a deterministic universe with somewhat simple laws develops consequentialists who run massive simulations including of our universe and then write down Daniel's policy in flaming letters somewhere, such that the algorithm "Run this deterministic universe until you find big flaming letters, then read out that policy" becomes a very simple way to generate Daniel's policy. (This is basically just the "Universal Prior is Malign" idea applied in a new way.)
--So yeah, pure complexity prior is probably not good. But maybe a speed prior would work, or something like it. Or maybe not. I don't know.
--One case that seems useful to me: Suppose we are considering two explanations of someone's behavior: (A) They desire the well-being of the poor, but [insert epicycles here to explain why they aren't donating much, are donating conspicuously, are donating ineffectively] and (B) They desire their peers (and their selves) to believe that they desire the well-being of the poor. Thanks to the epicycles in (A), both theories fit the data equally well. But theory B is much more simple. Do we conclude that this person really does desire the well-being of the poor, or not? If we think that even though (A) is more complex it is also more accurate, then yeah it seems like Occam's Razor is insufficient to infer human preferences. But if we instead think "Yeah, this person just really doesn't care, and the proof is how much simpler B is than A" then it seems we really are using something like Occam's Razor to infer human preferences. Of course, this is just one case, so the only way it could prove anything is as a counterexample. To me it doesn't seem like a counterexample to Occam's sufficiency, but I could perhaps be convinced to change my mind about that.
--Also, I'm pretty sure that once we have better theories of the brain and mind, we'll have new concepts and theoretical posits to explain human behavior. (e.g. something something Karl Friston something something free energy?) Thus, the simplest generator of a given human's behavior will probably not divide automatically into a planner and a reward; it'll probably have many components and there will be debates about which components the AI should be faithful to (dub these components the reward) and which components the AI should seek to surpass (dub these components the planner.) These debates may be intractable, turning on subjective and/or philosophical considerations. So this is another sense in which I think yeah, definitely Occam's Razor isn't sufficient--for we will also need to have a philosophical debate about what rationality is.
Discuss
Cache
I went out on Sunday with friends.... I know that sentence seems bizarre. It is something I haven't done in 12 years. On the surface it may appear to some that to attempt such a thing must mean that I am doing better. I mean I left the house and socialised for 6 hours. What they didn't see was the fact there were days of pacing so activity followed by rest periods. Massive amounts of ensuring I got my medications scheduled at the right time and attempting not to let my anxiety take over.
We planned going to the create and craft show back in July. As the ticket only cost £8, I was prepared to lose it if on the day I woke up and wasn't well enough to attend. It seemed so far off in the future the 29th September that it may as well been a year away. So when I realised it was the coming weekend it set me into a panic. My biggest fear was becoming ill away from home and then ruining the day for my friends.
The anxiety leading up to this event was off the chart. I lost a few nights sleep over it. I kept catastrophizing, what if's? The stupid thing is many of these what if's have never happened. It was a fear of the unknown, of never having been to a Create and Craft show or knowing how busy it would be. Surprisingly the morning of the show the anxiety had subsided and I was able to look ahead to the day. I was almost relaxed which then made me anxious.
I had more medication on me than a pharmacy to cover me for every eventuality. I had my 4 hourly meds - pyridostigmine and pseudoephedrine to ensure that my blood pressure remained high enough for me to remain vertical and not suffer horrendous fatigue. Extra pain relief in case sitting on my scooter for all that time caused muscle spasms or just pain. Stugeron in case my vertigo decided to kick off and cause me problems. Taken at the earliest opportunity it can stop an attack in its tracks. Buscopan, in case due to nerves my bowel adhesion pain decided to pop up and make itself known. Paracetamol - to give me extra back up for my pain relief. I decanted oramorph ( liquid morphine) into a smaller bottle so I didn't have to carry a huge one with me. Alarms were set on my phone, compression socks on, allergy lists, medication lists and medical condition lists were safely stowed in my bag. Along with a list of my doctors and next of kin. All this and I was only leaving the house for a few hours. If that all sounds like someone who is doing better let me know.
Every trick in my book was employed to ensure that I would be able to cope with this trip out ( as a one off ). Everything that could be done in advance of Sunday was done. Clothes for the day sorted by Wednesday, down to underwear and compression stockings. All clothes had to be comfortable, in layers so that I could be warm or cooler depending on how my temperature decided to behave on the day. Normally I am always cold. All medicines, allergy lists, medical info was printed out weeks in advance and kept in an envelope so on the day ( or day before ) it could just be slipped into my bag. My bag was packed on Friday and Saturday, last minute items Chilly bottles of drinks were added on Sunday morning. Nothing was left to chance. Every eventuality was planned for. Jay would be staying at home with Dembe and would be ready to come and get me should I need collecting early.
The day itself was fantastic, I managed to chat to lots of people. I met the ladies behind the scrap-busting quilt challenge from Sugar Bowl Crafts and bought half a metre of material from then, some Anna Maria Horner fabric. I chatted at length to the local branch of the Embroidery Guild and would have signed up to attend meetings had they not taken place on a Saturday. Not driving and having hubby work in retail meaning Saturdays off are like gold dust means I miss out on a lot of things. I also spent a great deal of time talking to the Quilters Guild region 4 which is my region. I am now considering entering a quilt into the novice category of The Festival of Quilts as 2020 is the last year I would be able to enter this category. You have to have been sewing less than 3 years, I started October 7th 2017.
I could have spent an absolute fortune on fabric. There were just so many beautiful fabrics from so many different designers. I managed to pick myself up some bargains. I got some gorgeous fat quarters, some Christmas and some non Christmas.
I managed to pick up some good quality thread for £1 a reel. The pinky one is for me to finish a cushion cover as I didn't have any threads that were even close to the colour of the fabric. The blue thread is for my Christmas table runners. As I tried applique on my embroidery machine last week for the first time, I absolutely loved it.
Yesterday I found out my snowmen are going to be the Brother Embroidery machine group that I belong to banner for the month. Which was a wonderful surprise.
A lot of my Christmas fabric was bought to make Snowmen and Father Christmas table runners as gifts. So I went in with a set list and didn't deviate from my plan. It would have been incredibly easy to go mad but I have so much fabric that I need to only buy what I need, not what I want! Or I will have to make another scrap-busting quilt very soon!
By the time we had finished at the show I was getting cold and exhausted. I was in bed by 6.15pm as I could no longer hold myself upright and had already suffered a bad fall in the kitchen about a hour earlier caused by being over tired. I was asleep before 8pm and slept all the way through waking at around 6.30am. By 7am I had badly scalded myself with steam from the kettle so Monday was effectively written off as I spent the day on the sofa with my hand in a bowl of cold water.
Yesterday was pretty quiet too although I did manage to stitch out a cushion front for a friend. Only because hubby was home and I didn't have to do anything other than look after myself. I managed to forget to take my blood pressure boosting medications so by 4pm I was wondering if I would make it to dog training. I took my medication and had two cups of coffee and that saw me through. However this morning...Wednesday all the activity has caught up with me and I feel hungover, the concentration span of a gnat and every part of my body hurts.
I knew that I wouldn't get away with going out unscathed, I am a little surprised that it has taken over 48 hours to hit me properly. Normally it is 24 hours before I feel an outings / events full effects. But this was a huge deal and I had probably kept myself going with the adrenaline still firing and the fact Monday I couldn't do anything and I was still limited yesterday. There are always consequences, I will always end up paying for enjoying myself. I can't complain it is far worse not to have done anything and still wake up feeling like you have been run over by a truck. I might not look that sick but looks are very deceiving. Only people who really know me, know how I look when I am taking a nosedive. This morning I only had to catch sight of myself in the mirror to know that this was the day I would be paying for trying to be normal.
So it was a huge deal for me going out on Sunday, it wont be a regular thing as I don't want to spend days recovering no matter how much I enjoy myself. This is now recovery day three and this is the most multisystemic one. Today my blood pressure is misbehaving, I am white as a sheet and my pain is at a higher level than the norm. I would love nothing more than to announce that my health has made such a significant improval that a trip out with friends had no consequences for me but sadly that just isn't the case.
Massive thank you to Alison and Tracey for looking after me. Also Chris for driving us.
Cache
Is half of this report missing ? Not a word about about the great utilities functional monopolies. Telcos, water, gas and electricity. Along with the mentioned airports the common feature is that they're all privatised entities of former publicly owned assets. Uncompetitive with rules written by the assets' buyers. As for banks and supermarkets there's a difference between lack of competition and consumer reluctance to access it. I've long included a visit to a large supermarket in most countries I visit. It gives a good overview of costs of living, what people actually buy and value and provides a basis for comparison with here. The duopoly here are remarkably good for price and especially quality and range which surprised me. There's plenty of competition for expensive financial services like mortgages but you have to do the work yourself. Never use a broker.

Cache
A senior White House official suggested that the "blindsided" comment originated from disgruntled government employees.
Cache
I made these but used pumpkin butter instead of pumpkin puree. The cookies did not spread at all and just were little puffs. I'd be surprised if using pumpkin butter made that much of a difference, but I suppose it's possible. The instructions don't indicate to flatten the dough, but I will try that next time to see if I get better results. The flavor was really good, though. Will play with this a bit more. Thank you for the recipe!

Cache
> You are guaranteed to find an handset that is suited to you use case however niche it might be. Unless you want a small phone. I'm surprised that no Android handset maker has yet to lay claim to this niche.

Cache
Tom Aikens Restaurant is now closed.



We returned to Tom Aikens Restaurant, this time sampling the tasting menu.





The Amuse Bouche was interesting, a lettuce from their rooftop garden, with a truffle Caesar dressing and some extra truffle grated on top. The lettuce was literally minutes from soil to plate and quite lovely, something a little different. Bread was just as good as before, and that cep butter is still unbeatable.




First course was an excellent smoked eel dish, with some variations of cucumber, sea veg and a watercress soup, light and refreshing. My wife had the celeriac dish from the previous visit, although a somewhat lighter balance of ingredients, reflecting the season.




My next course was an ingredient you'd think would be too much on a hot day, foie gras. There was a small line of foie gras mousse, some freeze dried foie, white asparagus, nasturtium, white asparagus ice cream, and at the table, a white asparagus veloute was poured and then the dish topped off with some grated frozen foie gras at the table. This was cool and refreshing yet the frozen foie, mousse and dried granules melted in your mouth and add a deep rich flavour. The white asparagus ice cream and veloute was fantastic, the sweetness balancing perfectly with the richness of the foie. This has to be my favourite ever dish featuring this ingredient, everything worked so well together and was so delicious as a whole. My wife's dish was the white asparagus elements, salad leaves and flowers.




Following this a baked scallop presented in a bowl of pebbles. The scallop was a huge, an excellent example of its kind, and this was different from other scallop dishes I've had by the addition of yeast potatoes, a piece of osso bucco and some toasted bread soup, which made the dish quite savoury and meaty, an excellent dish. I do like the marmite potato too. My wife had something similar to my first course, with various types of cucumber, pickled and salted, with some goats curd mousse, all lovely fresh flavours.




We both had the same next dish, home made ricotta, this was sandwiched between what might have been milk skin, and came with some honey jelly, a ice cream and granita, olive juice, pine buts and basil. I was surprised how salty and strong ricotta can be, almost like feta this was lovely. The honey jelly was particularly good too. Following this my wife had a dish similar to the egg dish I had last time, a large fried ducks eggs, crispy breadcrumbs, but this time with onions too. The caramelised onion bits were really great. I had an unusual dish, monkfish tail, pork belly and squid, the unusual bit being the sliced white strawberries and small cubes of what might have been a citrus fruit or white strawberries again, adding a sweet and sour element to the dish. The fish, pork and squid were generous portions, with that rainbow sheen on the monkfish showing just how fresh it was with some perfectly timed cooking. The squid was lovely, soft and flavourful, the pork belly piece small enough to make me want to try the pork dish next time i return. The sweet and sour elements from the fruit just about worked for me, but strawberries and fish might not be for everyone.




The final main course was the onion dish for my wife, there are some fabulous flavours here and excellent roscoff onions. I really like the sweet onion jam and burnt onion flavours in the piece I tried. Lamb for me, a lovely pink well flavoured piece of fillet, with Mediterranean flavours from the olives, courgettes and artichoke accompanying it. The courgette and olive tempura thing was really good too. However, this and the fish course were almost full sized portions, as were the egg and onion dishes my wife had, we were struggling a bit by the end of the dish, nearing my limits for savoury food.




Having said that, a short while later saw us clearing the plate of the strawberry dessert my wife had last time. It's just as well we have an additional pudding stomach. This is a fantastic dessert, lots of elements, all really great on their own or heaped on the spoon. I loved the strawberry caviar and incredibly light melt in the mouth meringue piece. Petit four were as before, but with an extra truffle of caramac and coconut caramel, as good as it sounds. This is definitely one of the best petit four selections about, a huge selection to be had. However, as we didn't check or weren't told if the jellies were gelatine free I had to eat them all myself. I'd recommend vegetarians check first, and to be honest the other pieces on offer are so good, extra instead of the jellies wouldn't be a loss.




I really enjoyed the meal, and was full to bursting, one wafer thin mint short of a Mr Creosote impression when we left, modern fine dining is not always so generous as this tasting menu. There were some really good dishes to be had, and that foie gras dish as good as anything I've had this year. The bill came to roughly £260.

Bread

Smoked Eel

Celeriac

Foie Gras

White Asparagus

Baked Scallop

Goats Curd Mousse

Homemade Ricotta

Monkfish

Ducks Egg

Lamb

Onion

Strawberry

Petit Fours










Next Page: 25 © Googlier LLC, 2019