Cache
Musings about the Suspended in Pink Raffle.
Thanks to Marthe Le Van's recent article, I have been thinking about the 'Suspended in Pink' raffle.
Here is an extract:
"As a retail storeowner and salesperson, the raffle felt amateurish, gimmicky, and a bit desperate—like when I heard about Facebook for the first time. Ultimately, after reconciling all my perspectives, I believe there is much to applaud in the
Suspended in Pink
raffle. It feels fresh and innovative, optimistic and courageous, liberating and democratic—all worthy consequences pointing toward progress"
Now, I have no problem at all about an idea of mine being compared to the early Facebook- and I am the first to admit the visuals, practicalities and how the raffle is presented still needs some work!
Most raffles are devised as a means of fundraising, to enable an exhibition, event etc... Seen by the Borax Collective , Handshake Jewellery and an American Art Jewellery group ( i am sure there are many many more).

And as Le Van notices, through her many astute questions, fundraising is not the aim of the 'Suspended in Pink' Raffle...
So what is it? and WHY should you take part?

I go to many many exhibitions every year. But As a wanna-be collector, I have only three small pins.
I dont want a specially designed brooch with a groups logo on it, a sample piece or a bunch of postcards as a consolation prize- I want THE piece.
I want to own

Silke Fleischer's

amazing necklace and Sam Hamilton's 'Bread' Like brooch.
As a practitioner is who interested in engagement and audience interaction, I am always looking for ways to get my audience to wear the jewellery, understand it, and imagine owning it- and that, in my view, is the real strength of the 'Suspended in Pink' raffle.
So the idea of raffling off one of the jewellery pieces from the Suspended in Pink Exhibition seemed an obvious idea.
But its more then that....
Once a viewer decides they wish to take part in the raffle, they then can spend up to an hour, going through the exhibition, trying on the jewellery, comparing, assessing, deciding which item THEY would take home.
Deciding which piece of jewellery spoke out the most to them.
And this was then the piece that they would then bet on.
Maybe they would win it, maybe not- but for £5/€6/$8 it seems like a worth while experience to have- the experience of wearing and imagining that favourite piece of jewellery which YOUR ticket could win you....
And here is the good news- the odds of winning in this raffle are actually really high!
Only a small number of people have guessed the same names, and there are a number of exhibitors who's name has not been guessed yet-
So you have a real chance of winning....
All you have to do is email:
suspendedinpink@gmail.com
with: your name, the name of the artist who you want to win-
And to send payment of £5/€6/$8 by paypal to:
suspendedinpink@gmail.com
The winner is announced this Autumn!
Cache
Beginning October 12th, the dinosaurs invade Omaha at the Omaha Children's Museum! Diggin' Dinos will place children in an imagined world where dinosaurs and humans work together to build a dinosaur research facility. The exhibit will include a combination of life-sized animatronic dinosaurs and construction equipment as well as a digging and building area. Children will be able to test out a variety of S.T.E.M. careers including engineer, architect, construction worker, vehicle operator, paleontologist, and veterinarian. Engineering challenges and interactive presentations will also take place in the exhibit daily. OCM Chief Advancement Officer, Michelle Chartrand, stops by the studios to chat with Mike Hogan "Live & Local" about the new exhibit and the fun for the whole family. Also, Omaha Children's Museum is going to be an official U.S. Post Office branch for a day! When you visit the museum on Saturday, Oct. 12, you can buy stamps and send letters & postcards that will

Cache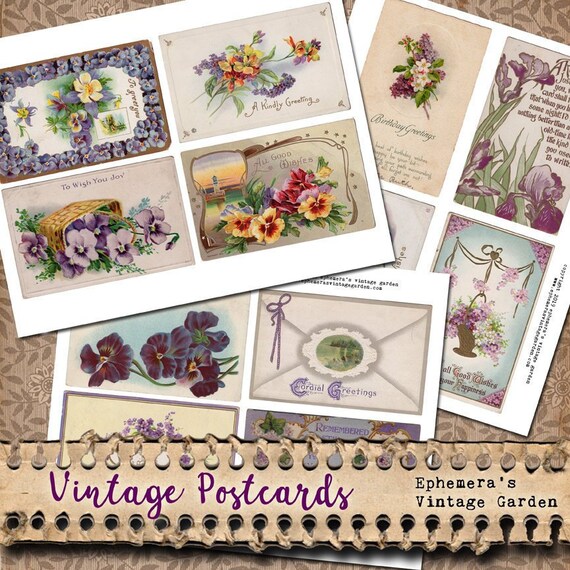 5.00 CAD
This is not a physical product. Set of 12 floral printable postcards measuring approximately 3.25 x 5". Print on matte photo paper or quality cardstock for best results.
Cache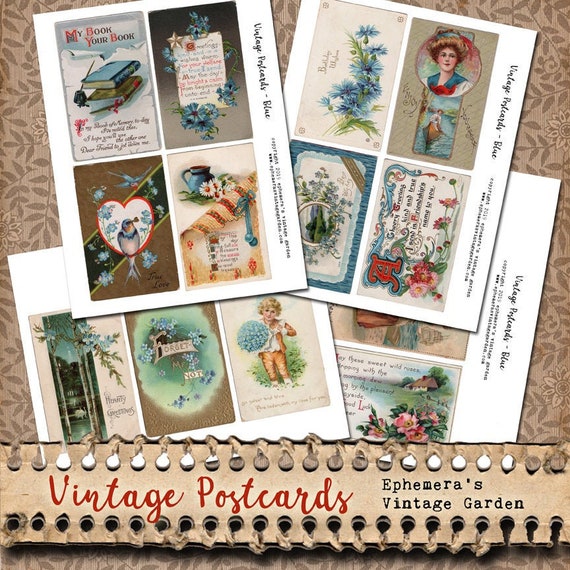 5.00 CAD
Set of 14 floral printable postcards measuring approximately 3.25 x 5".

This is NOT a physical product. Print on matte photo paper or quality cardstock for best results.
Cache
October 26, 2007 The Louis Vuitton Mumbai Travel Notebook A fresh new addition to the Louis Vuitton notebook bookcase collection, it's the limited edition Mumbai travel note pad. Richly illustrated with spirited and vivacious watercolors by French artist Florine Asch, this exquisite travel notebook is the perfect way to capture your journey. This little piece comes with over 70 pages of blank space to record your sketches and observations. It also comes with five Louis Vuitton postcards and LV pencils. Measurements are 8.9″x 5.7″ Discover the Louis Vuitton Mumbai Travel Notebook Price: $85
The post The Louis Vuitton Mumbai Travel Notebook appeared first on Bag Bliss.
Cache
Published in 1985 this packet of 18 colourful postcards show a variety of sights around Moscow during the Soviet period. We have looked at many Soviet vintage photos before, of course, as well as some of Moscow.

These ones are unusually bright and vivid and have a large number of streetscapes which I always find the most interesting.

The picture of Kalinin Prospekt at night is spectacular, while the Marx Prospekt, Komsomol Square, Kalinin Bridge and the shot of the RSFSR Council of Ministers and CMEA buildings are all standouts.



(Click on images to enlarge)























Cache
Delve into the large collections of original letters, postcards and diaries related to the First World War that State Library staff and an army of volunteers have meticulously itemised and digitised. Our dominant images of the war come from the written word. The war not only inspired great quantities of poetry and fiction but also generated an enormous body of correspondence between soldiers and their loved ones. Join Dr Robert Keane, Associate Professor W. Ross Johnston and Dr Robert Hogg as they explore Queensland's experience of The First World War through the gems they've discovered in State Library's collections and elsewhere. Discussion led by Ian Townsend.

Date: Tuesday 18 August 2015
Time: 6pm–7pm





Next Page: 25 © Googlier LLC, 2019