Cache
Reposted from edmhdotme What if there is no Catastrophic Risk from Man-made Global Warming ? What if Man-made Climate Change really is a non-problem ? But what if there is a Global Cooling Catastrophe in the offing ? It is the propaganda of Catastrophic Global Warming / Climate Change alarmists that has illogically conflated Carbon…

Cache
Contact: Jill Farrell, Judicial Watch, 202-646-5172 WASHINGTON, March 27, 2017 /Standard Newswire/ -- Judicial Watch today announced it filed a Freedom of Information Act (FOIA) lawsuit in the United States District Court for the District of Columbia asking the court to compel the U.S. Department of Commerce to turn over all records of communications between a pair of federal scientists who heavily influenced the Obama administration's climate change policy and its backing of the Paris Agre Source: Judicial Watch

Cache
Contact:  Pam Duffy, 714-847-8835, ladyduffy@duffyandcompany.net HUNTINGTON BEACH, Calif., June 27, 2012 /Standard Newswire/ -- The following is submitted by Warren Duffy: "Christian pro-lifers who have signed onto the Evangelical Environmental Networks' (EEN) pro global warming campaign are sadly being misled by some naïve -- or perhaps misinformed leaders," said Warren Duffy, environmental truth activist and long time Christian L.A. talk radio host. Acc Source: Warren Duffy Organization

Cache
Taxpayers might be less skeptical of the born-again guardians of fiscal responsibility if these evangelists were actually practicing what they preached. While the Obama administration now issues impassioned calls to stop rewarding failure, they moved Thursday to dump another $5 billion into the failing auto industry. That's on top of Thursday's announcement by the Federal Reserve to print $1 trillion to buy Treasury bonds and mortgage securities sold by the government -- which no one else wants to buy.
Financial blogger Barry Ritholtz tallied up $8.5 trillion in bailout costs by December 2008 between Federal Reserve, FDIC, Treasury and Federal Housing Administration rescues (not including the $5.2 trillion in Fannie and Freddie portfolios that the U.S. taxpayer is now explicitly responsible for). Then there's the (at least) $50 billion proposed by Treasury Secretary Tim Geithner in February to bail out home owners and lenders who made bad home loan decisions, which would be just a small sliver of the $2.5 trillion he wants to spend on the next big banking bailout, which would draw on the second $350 billion of the TARP package over which an increasing number of Chicken Little lawmakers are having buyer's remorse.
Phew. We're not done yet: As AIG-bashing lawmakers inveighed against wasted taxpayer funds and lamented the lack of accountability and rush to judgment that led to passage of the porkulus bill that mysteriously protected the bonuses, the Senate quietly passed a $10 billion lands bill stuffed with earmarks and immunized from amendments. GOP Sen. Tom Coburn, fiscal conservative loner, pointed out that none of the provisions for special-interest pork projects -- including $3.5 million in spending for a birthday bash celebrating the city of St. Augustine, Fla. -- was subject to public hearings. That's on top of the pork-stuffed $410 billion spending bill passed two weeks ago.
Oh, and did I mention that the House passed a $6 billion volunteerism bill (the "GIVE Act") on Wednesday to provide yet another pipeline to left-wing advocacy groups under the guise of encouraging national service?
Also coming down the pike: the Obama administration's "cap-and-trade" global warming plan, which Hill staffers learned this week could cost close to $2 trillion (nearly three times the White House's initial estimate) and the administration's universal health care scheme, which health policy experts reported this week could cost about $1.5 trillion over the next decade.
It is no wonder that when earlier this week Vice President Joe Biden told local officials in Washington that he was "serious, absolutely serious" about policing wasteful spending in Washington, he was met with the only rational response his audience could muster: laughter.
Cache
It was 98 degrees in the shade
yesterday.
In October.
Some years back
, after falling out with heat stroke, I made a new rule: I will no longer dig when the temperature is over 90 degrees. It's not just the digging that's the issue; it's also hauling 45 pounds of tools (shovel, digging bar, posthole digger, pack, water, tie-outs, machete, long-handled trowel, snare, etc.).
What that means
is that I am losing days of hunting due to global warming -- perhaps two weeks worth in recent years, if baseline studies about days over 90-degree temperature in this area are to believed. I am probably losing as many in winter, as fox will not go to ground if temperatures are above 40 degrees, and they rarely go to ground until is is under 30.
Cache
25 September 2019
Publication of the IPCC's special report on the Ocean and Cryosphere
France applauds the publication of the IPCC's special report "The Ocean and Cryosphere in a Changing Climate" (SROCC) on 25 September 2019.
The fruit of an international collaboration between almost 180 scientists from over 87 countries, Northern and Southern alike, and based on the latest knowledge, this
new report by the Intergovernmental Panel on Climate Change (IPCC)
describes the interactions already observed and yet to come between global warming and changes in seas, poles and glaciers, as well as the risks that these changes are incurring for human populations and ecosystems.
For more than 30 years now, the Intergovernmental Panel on Climate Change (IPCC) has been assessing the state of knowledge on climate change, its causes and its impacts. It also identifies possible ways of limiting the scale of global warming and the seriousness of its impacts, and of adapting to expected changes.
France's support of the IPCC was recently given concrete expression by the Republic's hosting of its 47th Plenary Session in Paris in March 2018, an event that marked the IPCC's 30th birthday, along with the announcement of an increase in France's financial contribution to the IPCC's budget, bringing it up to 1 million euros a year.
The IPCC's findings are indisputable: global warming is accelerating and
the oceans and cryosphere (glaciers, ice caps, etc.) are being disrupted by climate change
, with impacts on coral reefs, low-lying coasts and islands, mountain ecosystems, permafrost and glaciers.
The sea level is rising at an ever increasing rate
and the oceans' growing absorption of CO2 has led to their
accelerated acidification,
which, combined with the warming and deoxygenation of their waters, is causing significant damage to the ocean system and marine biodiversity, with major effects on fishing among other things. Impacts are therefore felt well beyond immediately affected environments and are contributing to global warming to an alarming extent.
The increasingly marked rate at which Arctic ice and snow are melting
is weakening natural abilities to reflect solar rays (albedo) – abilities that are major regulators of temperature.
The ocean and cryosphere are essential components of the global climate system, and in-depth knowledge on them is of key importance in enabling us to take action to reduce our impact and adapt to the changes we have to address.
This deterioration of ecosystems
multiplies the risks weighing on human populations, with consequent deterioration of fisheries, damage to infrastructures, problems with fresh water supplies, and impacts on human health and food security as well as on development of trade and tourism.
However, the report demonstrates that reduction of greenhouse gas emissions has become a matter of urgency in order to limit the intensification of such changes in the future and the extreme events they bring with them. There is a wide range of solutions that could be deployed
to improve resilience and preserve the ocean's and cryosphere's vital functions.
Protection and restoration of ecosystems along with nature-based solutions should be the founding principles of the action we take if it is to be truly sustainable. Above all, it seems clear enough that any action we take today to reduce emissions will decrease the intensity of the impacts described and the risks weighing on our communities.
The IPCC's conclusions confirm the policy implemented by the Government,
which is acting to limit greenhouse gas emissions and prepare for the now inevitable impacts. They are also encouraging it to continue with initiatives already undertaken in close collaboration with stakeholders in coastal areas.
The Energy Climate Bill asserts France's ambition to achieve carbon neutrality by 2050 and institutes a five-year Programming Act that will set action priorities and point the way forward.

Through the second National Plan for Adaptation to Climate Change (PNACC), the Government is implementing the actions required to protect the population and adapt all sectors of the economy to future climate conditions, while improving their resilience.

The Government is funding research work in order to improve knowledge on the evolution of risks in coastal and mountain areas alike. Better knowledge of phenomena is essential to successful anticipation.

As regards coastlines, the Government has been taking action for several years now, by improving knowledge on coastal dynamics, and fostering implementation of local projects and recourse to nature-based solutions.

As developing countries are disproportionately impacted by the effects of climate change, France has made climate action a priority of its aid to development. The French Agency for Development (AFD) is 100% aligned with the Paris Agreement: the projects it implements must support resilient, low-carbon development processes.
Cache
(I'll probably add to this post as the day goes by.)


**

If you're looking for the latest PDO data (Pacific Decadal Oscillation), it moved here.


**

Some European (and British!) bookies are putting Greta Thunberg as the favorite to win this year's Nobel Peace Prize. The winner will be announced early next Friday. Announcements start on Monday, with the Physics prize announced on Tuesday.


**

Of the 607 Nobel prizes awarded for science, only 20 have gone to women, says today's Nature Briefing (email).




I know of at least two thefts: Rosalind Franklin for the discovery of the structure of DNA, and

Jocelyn Bell

for the discovery of pulsars. Bell is still alive -- at least half this year's prize should be hers. But, sadly, won't be.

**

Probably you know by now, but both

UAH

and

RSS

calculated the lower troposphere to have the warmest September in their records, which start in 1979. Roy Spencer

did some analysis

and says it was Mother Nature, not an instrument problem.

So did

Carl Mears of RSS. RSS also found the troposphere as a whole to be the warmest September.

Here are

RSS's September anomalies for the total troposphere:



**
The Copernicus Climate Service in the EU finds that September
was the warmest September
for surface temperatures, too, 1.02°C above the 1981-2010 baseline. Since the world had already warmed by the time of this baseline, global warming is now moving past 1.0°C.
Cache
Researchers recently were forced to walk back scientific findings published last month that showed oceans have been heating up dramatically faster than previously thought as a result of climate change.  Their conclusion came under scrutiny after mathematician Nic Lewis, a critic of the scientific consensus around human-induced warming, posted a critique of the paper online. Keeling said […]

Cache
(Updated with summary of opening talks.)
F

or those just waking up, what a morning you've missed.

Though today brought the working start of Francis' fourth Synod in six years, none of the others began like this – at 8.30, the Confessio of St Peter's in front of the first Apostle's tomb was ringed with several hundred representatives of the Amazonian peoples and their songs, joined by a healthy number of the 185 voting prelates....

And then, the Pope appeared, taking the group with him in procession to the Aula:


In a way, the striking moment – whose optics, intentionally or not, palpably evoked a boxer heading to the ring – heightened the sense that something quite different was at hand. But in reality, it's all going according to script.

More to come... but for those who can't wait, the page's real-time feed had the major developments as they whizzed by.

Here, two among others:

In broad programmatic speech to open Synod's first working session, Pope goes right in on inculturation (

https://t.co/Q2b6DpYVma

) – saying he heard a complaint yesterday about gift-bearer in Amazonian headdress, "what difference does it make if he wears feathers or a biretta?"

pic.twitter.com/YKrrJfIm4B

— Rocco Palmo (@roccopalmo) October 7, 2019
The lead architect of Amazon Synod, Card Hummes says in his opening summary that "The Church needs to throw open her doors, knock down the walls surrounding her and build bridges"; distinguishes "true tradition" from "traditionalism":

pic.twitter.com/6sZYmcoerL

— Rocco Palmo (@roccopalmo) October 7, 2019
* * *

Having yet again highlighted their enduring "tag team" dynamic at yesterday's Opening Mass, while the Pope's first intervention this morning in the Aula largely stuck to the broader concept of synodality and its optimal means of fulfillment, Francis left the bulk of this gathering's programmatic details to his "beloved" Cardinal Claudio Hummes – for whom, at 85, this Synod represents the culmination of a long journey on several fronts.


Accordingly, 13 years after the Brazilian Franciscan arrived in Rome to a Curial slapdown after comments he gave on priestly celibacy as the new prefect of the Congregation for the Clergy, in his extensive first report, the Relator-General (in rough terms, the "showrunner") of the three-week event upended the usual moderation expected of the role, laying out the intended aims in stark, if not hair-raising terms:

T

he subject of the Synod we are inaugurating is, "Amazonia: New Pathways for the Church and for an integral ecology." The theme addressed follows the broad pastoral guidelines characteristic of Pope Francis for creating new pathways. From the very beginning of his papal ministry, Pope Francis has emphasised the Church's need to move forward. The Church cannot remain inactive within her own closed circle, focused on herself, surrounded by protective walls and even less can she look nostalgically to the past. The Church needs to throw open her doors, knock down the walls surrounding her and build bridges, going out into the world and setting out on the path of history. In these times of momentous changes, the Church must always walk next to everyone and especially those living on the margins of humankind; an "outgoing" Church. Why outgoing? So as to turn on the lights and warm the hearts of those who help people, communities, countries and all humankind to discover the meaning of life and of history. These lights are above all the announcement of the person of Jesus Christ, dead and risen, and of His Kingdom, as is the practice of mercy as well as charity and solidarity above all towards the poor, those who suffer, the forgotten and the marginalised in today's world such as migrants and indigenous peoples.

It is moving forwards that makes the Church loyal to its true tradition. Traditionalism, which remains linked to the past, is one thing, but true tradition, which is the Church's living history, is something else through which every generation, accepting what has been handed down by previous generations, such as understanding and experiencing faith in Jesus Christ, enriches this tradition in current times with their own experience and understanding of faith in Jesus Christ.

The light means announcing Jesus Christ and untiringly practising mercy in the Church's living tradition. It means showing the path to be followed in moving forwards inclusively in a way that invites, welcomes and encourages everyone, with no exceptions, as friends and siblings, respecting the differences between us.

"New pathways." One must not fear what is new. In his 2013 Pentecost homily, Pope Francis already expressed the idea that, "Newness always makes us a bit fearful, because we feel more secure if we have everything under control, if we are the ones who build, programme and plan our lives in accordance with our own ideas, our own comfort, our own preferences... (...) We fear that God may force us to strike out on new paths and leave behind our all too narrow, closed and selfish horizons in order to become open to his own. Yet throughout the history of salvation, whenever God reveals himself, he brings newness - God always brings newness -, and demands our complete trust." In the Evangelii Gaudium (no. 11), the Pope portrays Jesus Christ as "eternal newness". He is always new, He is always the same newness, "yesterday, today and forever" (Heb 13, 8) He is what is new. That is why the Church prays using the words, "Send forth your spirit and they shall be created, and you shall renew the face of the earth." So we must not fear newness, we must not fear Christ, the new. This Synod is in search of new pathways....

The Church's mission today in Amazonia is the Synod's central issue. This is a Synod of the Church for the Church. Not an inward looking Church, but one integrated in the history and the reality of the territory – in this case Amazonia –, attentive to calls for help and the populations' aspirations and the "common home" [the creation]. A Church open to dialogue, especially interreligious and intercultural dialogue. A Church that is welcoming and wanting to share a synodal path with other churches, religions, sciences, governments, institutions, peoples, communities and persons. A Church respecting differences, with the intention of defending and promoting life for the populations in the area, above all those who originated there, while preserving biodiversity in the Amazon region. An updated Church, "simper reformanda", according to the Evangelii Gaudium; an outgoing missionary Church, explicitly announcing Jesus Christ, welcoming and communicative, merciful, poor, for the poor and with the poor. Therefore a Church with a preferential, encultured, inter-cultural and increasingly more synodal attention paid to the poor. A Marian Church, fuelled by devotion for the Most Holy Virgin Mary, according to many local titles, especially that of Maria de Nazaré, whose festivity brings together millions of pilgrims and faithful every year in Belém do Pará.

Inculturation of the Christian faith in the various different cultures is necessary. As St. John Paul II says about the missionary mandate of the Christian faith in the various different cultures, "The need for such involvement has marked the Church's pilgrimage throughout her history, but today it is particularly urgent." (Redemptoris Missio, 52). Together with inculturation, the evangelisation of the peoples of the Amazon also requires paying particular attention to inter-culturality, because it is there that cultures are many and diversified, although they continue to share a number of common roots. The task of inculturation and inter-culturality lies above all in the liturgy, in interreligious and ecumenical dialogue, in popular piety, in catechesis, in daily coexistence in a dialogue with autochthon peoples in social and charitable works, in consecrated life and urban pastoral care....

The Son of God too became a man and his human body comes from the earth. In this body, Jesus died for us on the Cross to overcome evil and death, he rose again among the dead and now sits to the right of God the Father in eternal and immortal glory. The Apostle Paul writes, "For in him all the fullness was pleased to dwell, and through him to reconcile all things for him (...) whether those on earth or those in heaven."(Col. 1,19-20). In Laudato si' we read that, "This leads us to direct our gaze to the end of time, when the Son will deliver all things to the Father, so that "God may be everything to everyone" (1 Cor.15:28). Thus, "the creatures of this world no longer appear to us under merely natural guise because the risen One is mysteriously holding them to himself and directing them towards fullness as their end" (LS, 100). It is thus that God has definitively connected Himself to His entire creation. This mystery is accomplished in the sacrament of the Eucharist. This Synod is held within the context of a serious and urgent climatic and ecological crisis, which involves our entire planet. The planet's global warming caused by the greenhouse effect has resulted in an unprecedented, serious and pressing climatic imbalance as stated in the Laudato si' and the Paris COP21, where practically all the countries in the world signed the Agreement on climate that for the moment has remained almost unimplemented in spite of its urgency. At the same time, the planet is experiencing galloping devastation, depredation and degradation of the earth's resources, all fostered by a globalised, predatory and devastating technocratic paradigm reported by Laudato si'. The earth cannot take this anymore....

Another issue consists in the lack of priests at the service of local communities in the area, with a consequent lack of the Eucharist, at least on Sundays, as well as other sacraments. There is a lack of appointed priests and this means pastoral care consisting of occasional instead of adequate daily pastoral care. The Church lives on the Eucharist and the Eucharist is the foundation of the Church (St. John Paul II). Participation in the celebration of the Eucharist, at least on Sundays, is essential for the full and progressive development of Christian communities and a true experience of the Word of God in people's lives. It will be necessary to define new paths for the future. During the consultation stages, indigenous communities, faced with the urgent need experienced by most of the Catholic communities in Amazonia, requested that the path be opened for the ordination of married men resident in their communities, albeit confirming the great importance of the charisma of celibacy in the Church. At the same time, faced with a great number of women who nowadays lead communities in Amazonia, there is a request that this service be acknowledged and there be an attempt to consolidate it with a suitable ministry for them.
(Notably, the conclusion of the above paragraph brought a pronounced round of applause in the room.)

In conclusion, to comply with the working dynamics of this synodal assembly, I wish to suggest a number of core issues: a) The outgoing Church and its new pathways in Amazonia; b) The Church's Amazonian face: inculturation and inter-culturality in a missionary-ecclesial context; c) Ministries in the Church in Amazonia: presbyterate, diaconate, ministries and the role played by women; d) The work done by the Church in looking after our "shared home"; listening to the earth and to the poor; integral environmental, economic, social and cultural ecology; e) The Amazonian Church in the urban reality; f) The issues concerning water; g) others.

I would like to conclude by inviting everyone to allow themselves to be guided by the Holy Spirit during these days of the Synod. Allow yourselves to be enveloped by the cloak of the Mother of God, Queen of Amazonia. We must not allow ourselves to be overcome by self-referentiality, but by mercy when faced with the pain expressed by the poor and the earth. We will need to pray a great deal, to meditate and discern a real practice of ecclesial communion and a synodal spirit. This Synod is like a table that God has prepared for His poor and He is asking us to serve at that table.
-30-
Cache
The Washington Post recently pumped global warming alarm with a front-page, above-the-fold headline screaming, "2°C BEYOND THE LIMIT: Extreme climate change has arrived in America." It was a headline that couldn't be more at odds with the soft-pedalled inconvenient truth of the federal government's National Climate Assessment. Based on original analysis by staff reporters, the … Continue reading

America's Cooling… and the #FakeNews Media that Refuses to Report It



Cache
A physician says we need to connect the dots between worsening health and climate change.

As a family doctor, I've lived through the turmoil of changing health policy and technology for over 35 years. I participated early in the patient safety and quality improvement movement, which provided the intellectual infrastructure to assess problems at the right level, to find root causes and to use data to find solutions.

Family doctors care for the whole person in the context of their community, and interact with all parts of the health care system. Polls suggest that more people are concerned about health care than any other issue in their lives. Good health is fundamental to our personal and family peace of mind, and is interwoven with the health of the world around us.

Since retirement, I find myself concerned about the health of a very big system. If we are reading and listening to scientists, we have heard that carbon dioxide is increasing to levels not seen for 800,000 years and that the last four years are the hottest years on record since humans began keeping track. If we have not abandoned the belief in the scientific method, which has brought us so many improvements in our health and life span, then we know that the higher frequency and intensity of wildfires, floods and superstorms is directly connected with climate change. Having based my career on the scientific method and having seen the benefits obtained, I listen to my colleagues in the geophysical and biological sciences when they shout a warning.

In June, 74 medical organizations including the ones to which all your doctors belong, released a report about how the health of the planet is impacting our health; the U.S. Call to Action on Climate, Health, and Equity. They concluded that "climate change is one of the greatest threats to health America has ever faced — it is a true public health emergency."  A root cause is human-induced global warming related to the burning of fossil fuels for the past 150 years.

Doctors are already seeing the impact of these changes on their patients.

More people are showing up in emergency rooms with heat-related illnesses. Pollution from the use of fossil fuels in energy production and transportation are causing excess deaths of people from heart attacks and lung disease. The World Health Organization calls air pollution the largest cause of preventable deaths in the world.

More and more children are coming to the office with asthma and allergy-related illness earlier in the season. Maybe you have read about diseases like chikungunya and dengue that are being seen in the United States for the first time. Maybe someone in your family has had Lyme disease transmitted by ticks that are increasing their range. 

If you have been to the beach this summer to escape the heat, you may have heard about the concerns residents have about sea levels rising and the plans our military is making to protect the largest naval base in the U.S. But have you connected the dots?

A physician learns that people are resilient, and that time is a great healer, but one of the hardest lessons we come to learn is that sometimes we just do not have enough time. I have no doubt that Earth will survive the present climate crisis. I'm just not sure that humanity will.

We have been told we don't have a lot of time. We must connect the dots. We must understand that drought, extreme heat and floods impact human health and our food supply, that pollinators and ocean health are parts of the web of life we cannot live without.

We can use our scientific tools to diagnose this illness. We can listen to the best minds of our times, the 28 Nobel Prize winning economists, who state that a price on carbon is the most effective tool we have for a rapid decrease in carbon dioxide.

It requires a renewed belief in our foundational principles and priorities, a commitment to an equitable democracy, by and for the people, and to science. We must work together and use our collective will to break this fever.

Dr Susan Miller is a family physician who served the Midlothian community for 20 years and retired from the department of family medicine and population health at Virginia Commonwealth University in 2017. She is now working with Virginia Clinicians for Climate Action and the Citizens Climate Lobby to protect our health.

Opinions on the Back Page are those of the writer and not necessarily those of Style Weekly.



Cache
7-in-10 Ohio Adults Believe Climate Change Impacting U.S. CINCINNATI – As Ohioans sweat through record high October temperatures this week, new polling suggests many people are connecting the dots between extreme weather and climate change. The 2019 Ohio Health Issues Poll released by Interact for Health found that seven-in-ten Ohio adults believe global warming is affecting the United States either somewhat or a great deal, and six-in-ten say global warming is affecting their local community. These effects are becoming more apparent, according to Ryan Mooney-Bullock, executive director of Green Umbrella, a Cincinnati-based organization working to increase environmental sustainability. ...(Read More)

Cache
21st Century Myths, Lies, Distortions & Propaganda
The political left in America and in Europe have a set of beliefs that contain a substantial number of myths. One characteristic of the mind set of the liberal left is that they publically state that they are far more intelligent and have a lot more knowledge than the "knuckle dragging" conservative Neanderthals on the Right! I have even heard some elitist lefties say that members of the Republican Party should be "taught how to read". For what it's worth, every time I check out the academic credentials of many of the self declared experts on the left, I come away with a smirk** on my face! Most of the so-called leftwing experts don't have academic degrees or in most cases degrees that don't correspond to the subjects that they lying about.
Editor's note: items in orange are links to the story in the blog. When finished reading the link, simply backspace back to the blog.
MYTHS FROM THE LOONY LEFT:
Sugar vs. High-fructose Corn Syrup
is a green scam myth that has a life of its own! The fact is that
your body CANNOT tell the difference
between sugar from beets, canes or corn! No matter what the moron green nuts say! I think you should avoid both because of the calories. My recommendation is sucralose; it is the only commonly available SAFE substitute.
One very dangerous health myth is the COLON CLEANSING
myth! Warning, this is something that you should not do unless under the directions of a doctor (for example in advance of a colonoscopy). Here is what the
Mayo Clinic has to say
about this nonsense!
Genetically modified crops are "Frankenstein food"!
With the exception of possible cross pollination of nearby Brassica crops with regard to seed production, there is no problem with genetically modified crops
according to the Rand Corporation
. Where this myth came from is anyone's guess. I hear it came from Greenpeace.
Carbon Dioxide is destroying the planet
!
CO2 is not a greenhouse gas
of any significance. The burning of fossil fuels is responsible for just 3.27% of the carbon dioxide that enters the atmosphere each year, while the biosphere and oceans account for 55.28% and 41.46%, respectively.
Global warming is a danger
and is killing the planet Earth. There are so many stupid myths about global warming/climate change I don't have room to list them.
Here they are at this website.


Eating food that isn't NATURAL OR ORGANIC
is dangerous to your health! This myth is moronic beyond belief, and
here are the facts!

To make matter worse,
it may be dangerous
to eat some natural or organic food products!
Homeopathic or Alternative medicines are better
than drugs from the big profit mongering pharmaceutical corporations!
WRONG! Do not take vitamin/mineral supplements or homeopathic/alternative drugs unless you
check them with your doctor first
. Under no circumstances should you believe anything you see on WebMD which is nothing less than a populist website that caters to whatever myth that it going around.
Drive electric/hybrid cars
and save the atmosphere! Well one major concern that you might not be aware of
is the batteries
in these vehicles that are not only overpriced but fail all the time! The Washington Post says these
batteries fail in cold weather
!
Cancer!
There are a series of myths making the rounds, some as urban legends in the USA and Europe.
Here are the top ten cancer myths
.
Cell phones cause brain cancer
! Should you throw that expensive toy away? Hold it! The only radiation that causes cancer is "ionizing radiation" that your cell phone does not emit.
Here are the facts.

Top 7 Idiotic Environmental Myths
!
I love this one
because some of these myths are now in high school and college texts. That should give one PAUSE! It also says a lot about science education in America: A COMPLETE FAILURE!

Energy and the Environment Myths
! Here are the results of a nationwide survey to determine just how knowledgeable Americans are about energy.
This one is shocking reading
because most Americans are badly informed on this subject because of a leftist media printing lies about the subject.
The North Pole is Melting!
You've seen the commercial showing mama polar bear swimming away from her cub in an ocean with little or no ice for them to climb onto. Get out your crying towels and check books? No! The myth is an outright lie!
Here are the facts.

John Holdren, Obama Czar on energy/global warming
badly needs SOME science education. His proclamations are causing howls of laughter in the scientific community! This man needs therapy.
Here is the latest on Mr. Holdren's candidacy for an immediate brain transplant.

** FULL DISCLOSURE, I have an honors degree in Physical Chemistry and no one will debate me on the left concerning climate change/global warming.
@Bob Clark Blogs, all rights reserved
Cache
As everyone except his acolytes predicted, hockey stick phony Dr. Michael Mann did not file an appeal to his loss and he is refusing the pay the judgment against him ordered by a Canadian court. This is a result of his phony defamation suit against Dr. Tim Ball.

Details from Mark Stein, against whom Mann has filed a similar phony lawsuit in the United States.

Michael Mann has made all of atmospheric science look bad and his misdeeds have influenced climate policies in the wrong direction. The D.C. court, where Mann filed his lawsuit against Stein, needs to have the guts of its Canadian counterpart and not only dismiss the suit but also sanction (fine) Mann for bringing the bad-faith lawsuit to begin with.

As an organization that takes in huge amounts of taxpayer funds, I keep wondering where his employer, Penn State University, is in all this. Of course, it, as well as Mann, got sanctioned by the Nobel Prize Committee for falsely claiming Mann won the Nobel Prize. So, I guess we can't expect too much from PSU.

In other words, it is just a normal week in the land of global warming zealotry.
Cache
Dr. Cliff Mass of the University of Washington is one of the most respected and well-credentialed meteorologists in the United States. While we do not agree on everything (he is more concerned about the effects of global warming than I), I have tremendous respect for him.

Even though he is very much in the camp of people who believe we need to take major action to prevent additional warming (e.g., he is in favor of a carbon tax), this story of how he has been attacked and discouraged from practicing good science should be a cautionary tale to everyone who cares about science and our nation.

With that, his story is here and I urge you to read it.

Cache
A small but interesting slice of history
Impeachment has become very boring. This may be less so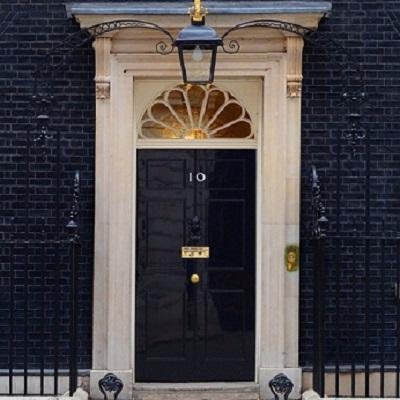 On September 22nd, 1735, Sir Robert Walpole, Britain's first Prime Minister (although the title was not used until much later), moved into Number Ten Downing Street (although it did not have that number then). Its famous door (through which it was not then entered) has become an iconic symbol of Britain's democratic government. That famous door was not added until 40 years later, and was made of oak until after the 1991 IRA mortar attack on the building, following which it was replaced by bomb-proof material. The black bricks that surround the door, separated from it by the cream-coloured casing, are in fact yellow underneath. They were turned black, as were nearly all London buildings, by the 19th and 20th Century smog of the coal fires that heated every home and the smoke from industrial chimneys. Since everyone was by then used to seeing them black, when they were cleaned in the 1960s they were painted black.

Walpole, with the support of two successive monarchs, became Britain's longest-serving Prime Minister, with a spell of more than 40 years. The kings valued his ability to deliver majorities in Parliament to have bills passed to become Acts of Parliament. George II was sufficiently grateful that when Downing Street reverted to the Crown, he offered it to Sir Robert. With admirable restraint, Sir Robert declined it as a personal gift, but suggested it be reserved for holders of the office of First Lord of the Treasury, then the Prime Minister's official title, and one today's Prime Ministers still hold. A brass plate beside the door of Number Ten testifies to this.

Walpole was a moderate. When Europe was at war, he preferred Britain to be out of it, and persuaded George II to stay out of the War of the Polish Succession. In 1733 he proclaimed, "There are 50,000 men slain in Europe this year, and not one Englishman." Without the costs of war, Walpole contrived to reduce taxes. The Land Tax went down from 4s in 1721, to 3s in 1728, 2s in 1731, and finally to 1s in 1732. He also established a Sinking Fund to reduce the National Debt.

He was trying gradually to shift the tax burden away from the gentry, who paid the land tax, and onto the merchants and their customers who paid customs and excise taxes. In modern terms he was trying very sensibly to shift the tax burden from stock to flow, but doing it gradually. He pointed out that gentry "squealed like hogs" at the tax burden, whereas merchants were more like sheep, giving up their wool peaceably.

He built up the Whig ascendency, but his low-key avoidance of controversy and his granting of more tolerance to religious dissenters won him support from moderates of both Whig and Tory groups. The historian H T Dickinson, one of my teachers, wrote, "Walpole was one of the greatest politicians in British history. He played a significant role in sustaining the Whig party, safeguarding the Hanoverian succession, and defending the principles of the Glorious Revolution."

The residence at 10 Downing Street that he occupied is not what it seems. Walpole had the architect William Kent connect two houses, making the Downing Street front one effectively a passage through to the main building behind it. A corridor connects it to the Cabinet Office much further up Whitehall, and there is a tunnel under Whitehall that we're not supposed to know about that connects it to the Defence Ministry. What is now the Cabinet Room was used by Walpole as his study.

In many ways Ten Downing Street resembles the British constitution it safeguards. There is much more to it than the outward appearance might suggest, and it adapts and changes over time to meet the new challenges it is called upon to face. Yet it preserves the outward form, providing reassurance of continuity. It is modest, rather than grandiose, reminding us that the Prime Minister is a person like us, who lives in a house, as we do, rather than some god-like remote dignitary. Its understated presence reminds us, too, that government and Parliament in this country are here to serve the people, not the other way round.

When people move house, a removal van pulls up outside their house. That is, quite rightly, what happens in Ten Downing Street when we change governments.

SOURCE

************************************

Democrats' Excessiveness Will Backfire

How many times do Democrats get to cry wolf before a rational body politic tells them to go fly a kite? Instead of retreating with tails between their legs over their failed Russia hoax, they're already at it again.

Did any Democrats leading the false charge that President Trump colluded with Russia to steal the 2016 election ever apologize for putting the country through this nightmare? Did any of their media water carriers ever backpedal from their anti-Trump sensationalism?

Of course not, because in their minds Trump is so evil and his presidency so bad for the country that even ignoble efforts to remove him are morally warranted. What's wrong with deceit and abuse of process if it will rid the country of the orange scourge?

Alert people should now recognize that Democrats are still willing to go to almost any lengths to undo the 2016 election -- or preempt Trump's 2020 reelection. Their raw contempt for Trump and his supporters knows no bounds, and their just-launched "impeachment inquiry" is further evidence of it.

I note in my soon-to-be-released new book, "Guilty By Reason of Insanity: Why the Democrats Must Not Win," that there is no real fissure in the Democratic Party between the old guard and the young radicals, the latter of whom are led by the "Squad." Sure, there is sometimes spirited debate between the established powers and Rep. Alexandria Ocasio-Cortez's socialist quartet, but in the end, the entire party has embraced a thoroughly extremist leftist agenda.

Even if House Speaker Nancy Pelosi would have us believe that she and her veteran Democratic colleagues are more measured, there is no doubt where her party is headed. Even if in her heart of hearts, she thinks the Young Turks are going too far too fast, which I strongly doubt, the Democratic Party base is not about to allow her to vacillate, much less to moderate.

So it is that Pelosi, despite having long resisted Rep. Jerry Nadler's and other Democratic congressional militants' efforts to initiate impeachment proceedings, has snapped to attention over these new hyped-up allegations concerning Ukraine and opened an impeachment inquiry herself.

Just like the Russia hoax, this one already involves more damning evidence against Democrats than Trump. Democrats, in a monumental act of projection, tried for three years to interfere with an election by falsely claiming Trump interfered with that same election. Now they're alleging that Trump abused his presidential power with Ukraine by trying to expose Joe Biden's possible abuse of power with Ukraine. In addition to Biden's alleged misconduct, three Democratic senators wrote a letter to Ukraine's prosecutor general in May 2018 urging him to cooperate with the Mueller investigation. This is plot thickening on steroids.

Pelosi acted precipitously, before Trump released notes from his call with Ukrainian President Volodymyr Zelensky and before release of the whistleblower complaint against Trump, both of which are turning out to be nothing -- veggie burgers with no fries. Then again, with the liberal media in their pocket (or vice versa), Democrats have little to fear from performing such stunts.

Some commentators argue that though Democrats know they don't have the votes to convict Trump in the Senate, they are pursuing this "inquiry" because their agenda isn't resonating with the people. Corruption charges will distract from their policy bankruptcy and might cripple Trump enough to defeat him in 2020. Others say their angle is more subtle -- to snooker Trump and his officials into committing a process crime by defying court orders to produce documents, or perhaps lying to Congress or the FBI.

Of course, liberal commentators dispute that Democrats are trying to distract from their preposterous agenda, because in their view, the Democrats' insane environmental and fiscal proposals and their ruthless obsession over identity politics are winning ideas. Thus, they don't need to fabricate phony corruption charges. These allegations are legitimate. Though there was manifestly no quid pro quo in Trump's comments to Zelensky, the Trump haters divine evil intent and malice aforethought with every Trump stream-of-consciousness utterance.

That they were all embarrassingly wrong for three years over Russiagate gives them no pause. They are incorrigible and shameless.

Some Trump supporters are concerned about this, fearing that Democratic relentlessness will finally bear fruit. I honestly don't think so. Once again, the Trump haters, so consumed with venom that they've lost objectivity, have overplayed their hands. This impeachment fantasy is going nowhere. Democratic excessiveness is part of what led to Trump's rise in the first place, and there's good reason to believe it will aid in his reelection. People have had enough of this insanity. By becoming more extreme and unreasonable, the left is only solidifying and amplifying Trump support. So bring it on.

SOURCE

*************************************

The Death of American Citizenship

The American founders institutionalized the best of a long Western tradition of representative government with the U.S. Constitution and Bill of Rights. These contracts outlined the rare privileges and responsibilities of new American citizens.

Yet the concept of citizenship is being assaulted on the premodern side by the legal blending of mere residency with citizenship.

Estimates of the number of undocumented American residents range from 11 million to more than 20 million. The undocumented are becoming legally indistinguishable from citizens and enjoy exemption from federal immigration law in some 500 sanctuary jurisdictions. An illegal resident of California will pay substantially less tuition at a California public university than a U.S. citizen of another state.

Multiculturalism has reduced the idea of e pluribus unum to a regressive tribalism. Americans often seem to owe their first allegiance to those who look like they do. Citizens cannot even agree over once-hallowed and shared national holidays such as Christmas, Thanksgiving and the Fourth of July.

It is eerie how such current American retribalization resembles the collapse of Rome, as Goths, Huns and Vandals all squabbled among one another for what was left of 1,200 years of Roman citizenship -- eager to destroy what they could neither create nor emulate.

Citizenship has always been protected by the middle classes -- on the idea that they are more independent and self-reliant than the poor, but can stand up to the influence and power of the elite.

Biden: Undocumented Children 'Become Americans Before a Lot of Americans Become Americans'
Yet until recently, we had seen a decade of stagnant wages and entire regions ossified by outsourcing, offshoring and unfair global trade. Historically, with the demise of the middle class so follows the end of constitutional government.

But citizenship also faces a quite different and even greater postmodern threat.

Many of our coastal elites see nothing much exceptional in America, past and present. They prefer the culture and values of the European Union without worrying that the EU's progressive utopian promises have been wrecked by open borders, economically stultifying regulations, and unapologetic and anti-democratic efforts to curb free expression and local autonomy.

Often, such "citizen of the world" mentalities fuel shame over the origins and traditions of America. Transnational organizations and accords on climate, criminal justice and human rights are seen as superior to their American counterparts.

A new progressive iconoclasm seeks to destroy statues, rename streets and buildings, and wipe away art that does not reflect more global values.

Does voting -- the bedrock right of the democratic citizen -- matter that much anymore? In California, tens of thousands of votes were "harvested" by paid campaign operatives. There was also abuse in state agencies in sending out voter registration forms to those who were not legally entitled to vote.

Lone activist federal judges frequently overturn legislation and referenda they find contrary to their own political take on legal theory -- without worry that the votes of millions are canceled in a nanosecond.

Meanwhile, the proverbial "swamp" of the bureaucratic, administrative and regulatory state is so vast and unaccountable that a few clerks can harass entrepreneurs, issue edicts with the force of legislation that ruins lives, or indict, regulate or audit a targeted individual into legal bankruptcy.

In recent years, we have seen a cake maker, a video maker, and a national security adviser so hounded by federal bureaucrats that they either were nearly bankrupted, ended up in jail or were reduced to penury through legal costs.

We still have a Bill of Rights, but many of our constitutional protections are being rendered impotent. If a rural family cannot find ammunition at the local Walmart or gun store due to organized boycotts and threats to such establishments, then the constitutional right to bear arms is not always exercisable in a practical sense.

Brett Kavanaugh was nominated, audited and confirmed by the Senate as a Supreme Court justice. But if the New York Times and cable news can relentlessly charge without proof that nearly 40 years ago he was a teenage sexual pervert, then a distinguished judge can be rendered impotent without legal impeachment.

If a student cannot safely express opposition to abortion on demand, question the global warming narrative, or object to safe spaces, trigger warnings and race-based theme houses on campuses, does it matter that there is in theory still a First Amendment?

We are unwinding at both ends. Tribalism, the erosion of the middle class and de facto open borders are turning Americans into mere residents of a particular North American region between Mexico and Canada.

Yet even more dangerously, thanks to the fiats of unelected bureaucrats and officials, along with the social media lynch mobs who boycott, harass and shame us, our constitutional rights are now increasingly optional. They mostly hinge on whether we are judged worthy by an unelected, politically correct and morally righteous elite.

In theory, American citizenship remains the same; in reality, it is disappearing fast.

SOURCE

************************************

IN BRIEF

ANOTHER ASYLUM DEAL: "The Trump administration signed an asylum agreement with the Honduran government Wednesday, marking the latest in a string of asylum deals with Latin American countries aimed at controlling the immigration crisis. The Department of Homeland Security announced it reached a deal with Honduran President Juan Orlando Hernandez, allowing the U.S. to send some asylum seekers from 'third' countries back to his country."

BORDER OBSTRUCTION: "The Senate again voted on Wednesday to end President Trump's emergency declaration on the U.S.-Mexico border wall, paving the way for a veto showdown with the White House," The Hill reports. "Senators voted 54-41 on a resolution to end the declaration, which Trump used to shift billions of dollars from the military toward wall construction." Senate Minority Leader Chuck Schumer claimed: "The vote [yesterday] is the surest and likely the only way to restore funding the president has stolen from our troops and military projects across the country." He didn't care to mention the jobs, money, and even lives that have been stolen from the American people as a direct result of illegal immigration.

A NEW SHERIFF IN TOWN: "A new national survey shows Elizabeth Warren now sitting atop the 2020 Democratic field, further cementing her ascendancy in the party's presidential primary after a pair of polls reported her leading in the first two primary states," according to Politico. "Twenty-seven percent of Democrats and Democratic-leaning independents polled by Quinnipiac University said they favor Warren, according to a survey released Wednesday morning. Twenty-five percent said they prefer former Vice President Joe Biden." Rep. Dan Crenshaw speculates: "This impeachment inquiry seems worse for Biden than it is for Trump. Now the Hunter Biden-Ukraine issue is on everyone's radar AND we know that Democrats overstepped with their 'quid pro quo' accusation. Have to wonder whether they did this to help Warren/Sanders."

CAREFUL WHAT YOU WISH FOR: "The marriage vow that usually involves a variation of 'for richer or poorer' may no longer apply. Women may now want to add 'as long as you make as much money as me.' It seems many men aren't getting up to the income level that women prefer in a potential marriage partner, according to the New York Post. That has left successful ladies single and disgruntled, according to a Cornell University study." (Fox Business)

SPENDING BILL PASSES: "The Senate on Thursday cleared a spending bill that will fund the government through Nov. 21, giving lawmakers and the White House more time to reach agreement on the annual appropriations process. The vote was 82-15, with all of the 'no' votes coming from Republicans. President Donald Trump is expected to sign the continuing resolution, holding off another partial government shutdown for at least 51 more days. But this could be the first of several stopgap bills amid tense debates about abortion policy and the border wall." (Roll Call)

REFUGEE ADMISSIONS LOWERED: "The Trump administration is proposing to resettle 18,000 refugees in the United States in the new fiscal year, reducing last year's record-low refugee admission ceiling by a further 40 percent. ... The final ceiling will be decided after consultation with Congress — as required by the Immigration and Nationality Act — but the Departments of State, Homeland Security and Health and Human Services, in a report on Congress, are proposing an 18,000 limit. That's by far the lowest since the modern U.S. refugee resettlement program began in 1980, when the Refugee Act was enacted." (CNSNews.com)

RECORD FOREIGN-BORN RESIDENTS: "The percentage of foreign-born U.S. residents has reached its highest level in more than a century, according to estimates from the 2018 American Community Survey released [yesterday]. A record 44.7 million people are foreign-born, or about 13.7% of the U.S. population. That's the highest rate since 1910 and comes amid a highly-charged political debate over whether the decennial Census survey should include a citizenship question. A subset of the foreign-born figure — the number of people in the U.S. but 'not a U.S. citizen' held at around 22 million in 2018." (Bloomberg)

**********************************

For more blog postings from me, see TONGUE-TIED, EDUCATION WATCH INTERNATIONAL, GREENIE WATCH, POLITICAL CORRECTNESS WATCH, AUSTRALIAN POLITICS, and Paralipomena (Occasionally updated), A Coral reef compendium and an IQ compendium. (Both updated as news items come in). GUN WATCH is now mainly put together by Dean Weingarten. I also put up occasional updates on my Personal blog and each day I gather together my most substantial current writings on THE PSYCHOLOGIST.

Email me here (Hotmail address). My Home Pages are here (Academic) or here (Personal). My annual picture page is here

**************************








Cache
We've all heard that there are 12 years left to act to avoid a climate catastrophe. What does this mean for Canada? Are any of the federal parties prepared to confront this challenge? To answer these questions, we first need to examine what that deadline does – and does not – mean. In the Paris […]


Next Page: 25 © Googlier LLC, 2019