Cache
The Nash County Board of Commissioners will meet at 9 a.m. Monday to learn more about senior homelessness, vote on a rezoning proposal and discuss the procedure for leasing out county-owned land for farming purposes.

Cache
One of the biggest dispersal sales of agricultural and construction equipment this year took place in Cornwall last week, with more than 1,400 lots going under the hammer. The reason for this major offloading of equipment was that Cornish farming family WH Bond has retired the plant hire and machinery sales sides of its business. […]
The post Sale highlights: WH Bond machinery dispersal hits £11.9m appeared first on Farmers Weekly
Cache
Designed to compliment Merlin's Katana and Merlin's Wakizashi and Tanto, Merlin's Samurai Blades includes:

A mighty Naginata, a Japanses pole weapon first used around 750 A.D.

A Kama, first used as a traditional farming tool to cut crops, was also used as a formidable weapon.

A Kozuka/kogatana was a small utility knife used by the samurai.

Price: $8.95 Special Price: $4.48
Cache
(Bloomberg) -- The U.S. and Japan signed a limited trade deal intended to boost markets for American farmers and give Tokyo assurances, for now, that President Donald Trump won't impose tariffs on auto imports.The accords on agriculture and digital trade cover about $55 billion worth of commerce between the world's largest- and third-biggest economies, U.S. Trade Representative Robert Lighthizer said at a ceremony in the Oval Office alongside Trump.The accord is a "game changer for our farmers" and ranchers, Trump said at the event.The goal is for the accord to take effect Jan. 1.Trump, who faces re-election next year, was eager to make a deal with Japan to appease U.S. farmers who have been largely shut out of the Chinese market as a result of his trade war with Beijing. American agricultural producers, also reeling from bad weather and low commodity prices, are a core component of Trump's political base.Under the deal, Japan will lower or reduce tariffs on some $7.2 billion of American-grown farming products, including beef and pork.Prime Minister Shinzo Abe's priority was to win a pledge that the U.S. won't slap tariffs on Japanese automobile exports, a sector valued at about $50 billion a year and a cornerstone of the country's economy.Read more: Click here for the most recent research from Bloomberg EconomicsThe written text of the deal doesn't explicitly cover auto tariffs, but Abe has said he received assurances that Japan would be spared from them.The proposed pact won't lower the barriers protecting Japan's rice farmers -- a powerful group supporting Abe's ruling Liberal Democratic Party. This could help the prime minster smooth the deal's course through parliament, where it must be ratified before coming into effect.The U.S. has said this agreement -- which was signed in principle on the sidelines of the United Nations General Assembly last month -- is just the first phase of a broader agreement.To contact the reporters on this story: Justin Sink in Washington at jsink1@bloomberg.net;Jennifer A. Dlouhy in Washington at jdlouhy1@bloomberg.net;Brendan Murray in London at brmurray@bloomberg.netTo contact the editors responsible for this story: Margaret Collins at mcollins45@bloomberg.net, Sarah McGregor, Robert JamesonFor more articles like this, please visit us at bloomberg.com©2019 Bloomberg L.P.
Cache
Through Steward, individual investors can put as little as $100 into small, sustainable farms that otherwise have trouble gaining access to government and bank loans.
On Tuesday, October 1, U.S. Agriculture Secretary Sonny Perdue made a grave statement about the lifespan of the country's small dairy farms. "In America, the big get bigger and the small go out," Perdue said after attending the World Dairy Expo in Madison, Wisconsin. This extends to all types of small farming enterprises in the U.S., from fruit and vegetable to grain and livestock, which struggle to make ends meet.
Cache
The Great American Dust Bowl


by Don Brown (2013)
read: 27 September 2019
rating: [+]
This is a great short graphic novel about the dust bowl which is a little odd in what it omits as well as what it includes. According to the sources in the back of the book, it got a lot of material from Egan's book The Worst Hard Time. I read that book and I'm pretty sure at least oart of it was an indictment of farming practices (lots of land plowed under, in long straight rows) and that was not in this book and it was noticeable. Now it's entirely possible the author knows better, but I was left confused at the omission. This is an exceptional graphic novel and does a great job at explaining in a really visceral way just why the Dust Bowl era was so difficult to deal with and why so many people left the Midwest during this period.
Cache
Basically, yes. That's really interesting.. I thought I was alone on that so you sharing that tidbit makes me feel a lot better lol. The cases I've read of group sightings, usually both parties experience memory loss, not just one.  
Location: Somewhat rural cornfield. Roughly 5 miles from our small college town. (Our home was another 5 miles away.) Oddly enough this cornfield is right smack dab next to a (private) residential neighborhood, surrounded by trees. The reason I mention the trees is because they are VERY thick. I don't just mean a few trees, I mean a lot of em. I've heard of the residents there constantly having squirrel problems because its a haven for those furry little creatures. Trying to see through these trees would be difficult, the view from the road was as good as it gets unless you were on that cornfield yourself. 
Oddities: UFO was leaning against a billboard that had been on the cornfield for a year or two. Billboard did not appear to be damaged, yet the UFO clearly looked as if it had experienced a crash. I could try to draw it but it would probably suck so just imagine a lopsided UFO, somewhat stuck in the soil, smoking just a tiny bit. Unless that billboard is way more durable than I thought, I would be inclined to believe if it crashed that dramatically it would bring down the sign or tilt it at the very least. 
A week after I returned to town following that sighting, the billboard was gone and the soil was disturbed as if something very large were sitting on top of it. There was nothing wrong with that billboard before that night that warranted taking the whole thing down and hauling it away..
Since it was a cornfield, one would be inclined to think it were farming equipment but I doubt it very much. I've lived here all my life, no farmer around here would be silly enough to operate that in the dead of night. And the machine wasn't even doing anything, such as plowing, since the corn was long dead and harvested. The farmers don't till the soil and dried corn stalks 'till spring.
Appearance: The thing that caught my eye was the neon green light. It was emitting out of the small door above the disc, and out of another small window (I presume to be small, I only saw the beam of that same light shining on the wooden billboard post on the left side of the craft.) It looked like there was also a small flight of stairs, and at least 3 or 4 small figures worked busily inside. Definitely fits the description of a Grey, according to their height and sizes of their head in proportion to their body. Looked like the whole ship was made out of heavy duty metal. 
Time: Unfortunately I did not check if time was missing, since I was so in shock. I know it was around 10 or 11 pm. I know for sure it was a Friday. October 24th or 25th. It had rained pretty hard in town that night but missed the country part. Was very cold though, 30s or 40s that night. (Fahrenheit) 
That's all I can think of for now.
Since it was quite short and brief, this is all I can rack my brains for at the moment. If anything is confusing or doesn't make sense let me know and i'll fix it. I'm kind of tired at the moment so this might be ramble-y or poor in quality. Really wanted to jot this down though before I could forget any details.
Cache
Excavation can find stoneholes, if the stones have no hole to fit them in then clearly any menhir like stone "could" have once been a standing stone, modern farming machinery is moving big stones lef

Cache
Shazam is back! He spent his week farming for paragon a bit but he has decided to take a bit of a break from Diablo. Deadgreed hasn't had much time to play this week at all.
Cache
Through Steward, individual investors can put as little as $100 into small, sustainable farms that otherwise have trouble gaining access to government and bank loans.
On Tuesday, October 1, U.S. Agriculture Secretary Sonny Perdue made a grave statement about the lifespan of the country's small dairy farms. "In America, the big get bigger and the small go out," Perdue said after attending the World Dairy Expo in Madison, Wisconsin. This extends to all types of small farming enterprises in the U.S., from fruit and vegetable to grain and livestock, which struggle to make ends meet.
Cache
MUST have a valid driver licence. MUST being living in Canada. MUST be able to read and write English. MUST have knowledge of farming background.
From Indeed - Tue, 01 Oct 2019 16:07:00 GMT - View all Yorkton, SK jobs

Cache
The 1660 Case International combine Laverne Bina uses to harvest his crops was manufactured in the 1990s and doesn't have a lot of the modern technology, but it still gets the job done, and it's debt-free. Bina was combining his last field of corn Thursday northeast of Marion. Bina has been farming ever since he graduated from Centre High School in 1960. [MORE]

Cache
(98/7/16) تغییرات:
به روز رسانی به نسخه 2.67.0
Idle Miner Tycoon نام بازی محبوب و پرطرفدار در سبک بازیهای شبیه سازی از استودیوی بازی سازی Fluffy Fairy Games می باشد که برای سیستم عامل اندروید منتشر شده است. معدن طلای خود را مکانیزه کنید، درآمدهای خود را مدیریت کنید و تبدیل به یکی از کله گنده های صنعت معدن داری شوید. شما با یک بازی مدیریتی آن هم مدیریت معادن روبرو می باشید که میتواند با گیم پلی زیبای خود شما را ساعت ها سرگرم کند. یک معدن در دستان شماست و اکنون شما وظیفه مدیریت همه قسمت های ان را به عهده دارید. این بازی زیبا همچنین ...



https://p30download.com/fa/entry/73826/
---
---
دسته بندی: دانلود » موبایل » بازی » شبیه سازی
برچسب ها: 2018, android, android game, android game download, Fluffy Fairy Games, free android game, hd game, mod, simulation, مود شده, اندروید, بازی اچ دی, بازی اندروید, دانلود بازی اندروید, شبیه ساز
لینک های مفید: خرید کارت شارژ, شارژ مستقیم, پرداخت قبض, خرید آنتی ویروس, خرید لایسنس آنتی ویروس, تبلیغات در اینترنت, تبلیغات اینترنتی
© حق مطلب و تصویر برای پی سی دانلود محفوظ است
همین حالا مشترک این پایگاه شوید!
لینک دانلود: https://p30download.com/fa/entry/73826
Cache
GAVIN PEARCE MP, MEMBER FOR BRADDON: Well g'day everyone and welcome to the northwest. Welcome to Burnie. And I trust we're all here to report on a great agricultural show, the 100th show here in the northwest coast in Burnie. I'm joined here by of course the Prime Minister, We thank the Prime Minister for taking the time out to visit Tasmania once again. Our Premier Will Hodgman, the State Agricultural Minister and indeed our Federal Agriculture Minister in Bridget McKenzie. We're also joined by Senator Richard Colbeck. Ladies and gentlemen of the press, please if today we could promote this as best we can. I think it's important for our region and for our people that have worked so hard. I'll hand over to the PM.
PRIME MINISTER: Thanks Gav, well it's great to be here for the hundredth Burnie show and as I just said as the show was opened, this is a wonderful testimony to the ongoing vibrancy of agricultural and regional and rural communities all around the country. We know that around our country at the moment there are just so many rural and regional communities that are hurting and you don't need just to be in drought to be hurting. And there are communities that have been affected by floods up there in North Queensland in large sprawling grazing districts. And you know these are the challenges that exist in the modern day competitiveness of the agricultural sector. But here in Tasmania we have a sector that is doing famously well supported by great trade agreements. That is ensuring that the produce of Tasmania is finding its way into markets like never before around the world and prices to support it. And as we walk around this Show here today and we talk to people in the community I've always been encouraged particularly here in north western, northern Tasmania by the optimism, by the vibrancy, by the confidence and that's the product of you know we're seeing the unemployment rate here fall from 9 per cent to 6.2 per cent. We're seeing jobs created. We're seeing jobs created in the agricultural sector. There are the great projects that are being pursued together with the State Government and Will Hodgman and the team whether it's battery of the nation, or the many other projects we're doing which are going to have a big impact here in north west Tasmania and in northern Tasmania.
But today we're celebrating agricultural shows. Agricultural shows are a great opportunity for communities to come together. And to celebrate their achievements and basically show what they can do. And to come together as communities to celebrate those achievements and we're announcing today the commencement of the 20 million dollar program which is going in to support agricultural shows all around the country. I'm going to ask the Agriculture Minister Bridget McKenzie to talk a bit more about that. But it's just another part of the way we're trying to support agricultural communities. And in those communities that are doing it really tough, they're great opportunities for them to come together and support each other. I've seen that firsthand as I've visited some of those shows in drought affected parts of the country. It is an opportunity for farmers and agricultural communities to support each other and to get alongside each other and to encourage each other. Today, the Drought Minister has announced a further 13, just over $13 million in support for on farm water infrastructure that is in addition to what we announced last Friday which is the hundred million dollars particularly around financial assistance both to households and into rural communities whether through St Vinnies or the Salvos and other programs that are putting money directly into communities but also putting money into the pockets of farming households with much more relaxed and more flexible arrangements so they can get that assistance.
The drought is the first call on the budget. It's our first priority in addressing those immediate fiscal needs but longer term it's also about investing in the necessary water infrastructure. It's not just dams, it's pipes, it's irrigation systems. It's ensuring that we're putting the plumbing in place. We can't make it rain but we can ensure that we're building for the future and we're providing the financial assistance to support those communities to be able to make their way through these very drought-affected times. So with that Bridg, come and tell us more about our investment in the Shows.
SENATOR THE HON BRIDGET MCKENZIE, MINISTER FOR AGRICULTURE: Thanks PM, look it's fantastic to be on the North-West Coast of one of those turnaround states where agriculture is just going gangbusters. And it's here in Tasmania. Very, very proud to be part of a government that is seeking to bridge the gap between urban Australians and those of us who live out in the regions and work in the regions and work in agriculture. And agricultural shows are a key part of our task to do that. So we have small shows, we have large shows. This program will mean that you can apply for up to half a million dollars, to not just upgrade your grandstands and build critical infrastructure but to purchase those sort of the movable infrastructure that might make your show much more attractive to get not just the locals along but the people down the road, the people from Hobart, and the people from Melbourne to get out into the region and to see the great horse events, the fantastic cattle and sheep that we've got but also so many of our agricultural shows are the place where you can grow the largest pumpkin, if you're really good- If you've got a great vegie patch your local show is where you can get due recognition, if you make the best jelly slice in town, well it's your local agricultural show where you'll be able to put that on show and get the due recognition.
So by backing our agricultural shows across the country, we're backing vibrant sustainable regions and regional communities who are proud of who they are, proud of where they come from, and very proud of what they do. We will stand with our regional communities particularly in this tough time of drought. And their agricultural show is often one event in the season where they can get off farm, meet with the community, have a look at what everyone else is doing, celebrate what they do and enjoy each other's company and get together. So I'm very proud to be part of a government that's backing agricultural shows right across the country.
ROB WILSON, CHAIR AGRICULTURAL SHOWS AUSTRALIA: Good afternoon everyone, I'm Rob Wilson I chair Agricultural Shows of Australia which is the peak body for that all the 580 shows that operate every year in Australia. And we were talking about, the Minister and the Prime Minister talking about communities, and that's true. They are the lifeblood of communities everywhere. We use around 30,000 volunteers that run shows every year and we provide actually an economic impact to the community of close to a billion dollars now. And it is the resilience of farmers that has seen the resilience of agricultural shows not only here in Burnie but nearby, Campbelltown has had its 150th year, every year there's a handful of shows that are now reaching their hundred years but also there's new societies popping up around the country as well. And that's a testimony to the communities and the people and the $20 million which will go for not only the infrastructure but as the minister said for other sustainable activities reflecting the community, looking at education, looking at technology, looking at digital platforms that we can use now to keep that resilience going. And we now hope for another hundred and fifty years, ag societies will be viable right around Australia.
THE HON WILL HODGMAN MP, PREMIER OF TASMANIA: I'm delighted to be here today at the Burnie show with so many of my parliamentary colleagues and so many members of this community. The Burnie show 2019 is like so much of what Tasmania is about now. Bigger, better, stronger, more people involved. It's the place to be and we're delighted to see such a great community effort to restore life into a show that like many across our state has had difficult periods. As a state government we've invested more into supporting our regional shows because they are the lifeblood of communities right across the state and we'll continue to do so. And similarly the announcement by the Commonwealth Government today it shows once again that we're working in sync to deliver positive things for our communities while other political parties worry about things that don't matter to Tasmanians we are very much working together to keep our economy strong, to invest in services that Tasmanians need to keep this state powering ahead as it is and with more opportunities than ever before. So I want to thank again the Prime Minister for being back in Tasmania and to just highlight the strong collaboration we have whether it be supporting our agricultural sector which is grown by about 10 per cent in the last year alone and that's largely driven through the policies of not only the Commonwealth government and mine but also through the strength and resilience of a more confident farming community. In fact the most confident in the country. So, wonderful to have so many people with us today in what is the turnaround state in the nation.
PRIME MINISTER: Very true. Now questions on this matter and then we can go to questions on other matters and we'll excuse some of our guests.
JOURNALIST: Quick one for Rob?
PREMIER: You do Rob, and then we'll, we won't run away.
JOURNALIST: Nationally, how tough have times been for some of these regional shows?
WILSON: It varies around the country and some shows that have had some difficulty and perhaps go into, take a year off, but more often than not they're back again they get a strong committee around them. We have a very very strong next gen group right around Australia. Every state now has next gen groups and we have our rural ambassador programs and our younger judges and paraders and we're educating and encouraging young people to come up, and they're now taking roles on committees. We've got very young people now, president of show societies and taking an active role along with our volunteers, the people who do a sterling job in all the shows that have been there for a very long time. So it's now a good mix of the experience but certainly the next gen becoming involved. So sure in some areas it's tough but the show mostly goes on.
PRIME MINISTER: Any other questions on the matter of the announcement today? This is the first time I've done a press conference to the sounds of country music. I might make it a normal practice.
JOURNALIST: On native animals, how, are there better ways to protect native animals in the wake of the attack on the wombat in South Australia?
PRIME MINISTER: Well that is something that is predominantly the domain of the State Government in terms of those types of, Will might want to comment on that. And obviously the Commonwealth has a range of legislation which relates to the native species and so on. And so. We'll continue to support those types of initiatives. But is there anything you want to add to that Will?
PRIME MINISTER: Could we ask some questions of you first Prime Minister? What's your response to charges laid against CommInsure?
PRIME MINISTER: Well as we are moving on to other areas I don't want to sort of detain Rob [inaudible].
That's obviously a very serious issue and it's a product of the process doing its job and where financial institutions do the wrong thing, well that's the reason we have prosecutors, that's the reason why we have regulators and that's the sort of thing they should be doing and they should be pursuing those and that should find its way through the normal process through the courts.
JOURNALIST: Could you define negative globalism for us Prime Minister?
PRIME MINISTER: Well any time frankly that global organisations think that they have a greater mandate over a country than the country themselves. I mean I answer to no higher authority than the people of Australia. I don't answer to international institutions or global organisations, and our interests and our policies will be set in Australia by Australians and by the will of the Australian people. Australia has an exemplary record when it comes to our international participation in constructive programs, everything from peacekeeping, to aid support, to our engagement in multilateral forums. That's all positive. But Australia's interests will determine our involvement and we won't be copping from any global organisation or institution any instructions or directions that are at odds with our national interest and with any presumption that somehow some global agenda is bigger than Australia.
JOURNALIST: Could you give us an example where an unaccountable internationalist bureaucracy has sought to coerce Australia or to impose a mandate?
PRIME MINISTER: Australia's policies, whether it's on border protection or anywhere else have been set by Australians, in our interests. And there's plenty of commentary about what Australia should and shouldn't do on these and other issues. I'm just simply making the point that under my Government, our policies will be accountable to Australians first and only.
JOURNALIST: There must be threats for you to make a point?
PRIME MINISTER: Well I have observed now over many years as a Minister and as a Prime Minister that growing global agendas need to frankly recognise at the end of the day that it's nation states who are sovereign. And it's nation states that will set their rules, their policies, and they'll do that- particularly in democracies like Australia which is subject to the ballot box and the rule of law. So I don't have an issue, I'm engaged in many multilateral institutions but the ones I find most constructive are the ones that represent respect the sovereignty of each individual state and we've taken issues to an election, we've taking policies to an election. Well they're the policies I'll implement I won't be pushed into other policies by global institutions.
JOURNALIST: Could you give us an example though?
PRIME MINISTER: I think I've covered the issue.
JOURNALIST: You've had members of your party talk about moving more federal public service jobs to regional areas. But the numbers in Tasmania have actually been declining. Was this just an empty promise on regional jobs?
PRIME MINISTER: Well what I think is great is the unemployment rate here in Braddon has fallen from 9 per cent to 6.2 per cent. I'm interested in jobs, in north western Tasmania, in northern Tasmania, and right across Tasmania. I want to see jobs, see I disagree with the Labor Party. I don't think the way to create jobs is just to employ more public servants. I think the way to create jobs is to have a successful agricultural sector, a successful forestry sector, a successful mining sector. But the Labor Party seems to want to apologise for all of those industries, not us. We support all of those industries proudly. These are Australian jobs that are being created here in Tasmania by these great private sector efforts. You know, you want to create jobs. You've got to have a vibrant private economy. And that's always been the focus of our attention.
JOURNALIST: [inaudible] accountable internationalist bureaucracies?
PRIME MINISTER: I think we covered that one off.
JOURNALIST: Lachlan's question was about moving public service jobs to Tasmania, not creating them?
PRIME MINISTER: And we'll  continue to look at those opportunities, we have a Minister for decentralisation and he's taken on that job since the election. He will bring forward proposals to cabinet where he thinks it's in the best interests of the running of those organisations and where we can spread those benefits we will.
JOURNALIST: [inaudible] Major General Day's report on the drought public?
PRIME MINISTER: I couldn't hear the start of the question?
JOURNALIST: Will you make a Major General Day's report public?
PRIME MINISTER: We'll be responding formally to that report quite soon. And it has obviously played a key role in informing a lot of the drought response that we've already made. I mean Major General Day reported to Cabinet some time ago as did the drought envoy, as well, prior to the last election and so all of that information, all of that considerable work that was done has been feeding into the constant drought response that we've been making. I mean that's the nature of responding to this drought. There's just not one report and one response and that's it, set and forget. That's not the way you deal with this. And in some areas this drought has been going on for seven years. And so you need a constant, a constant response and that needs to be continually informed. That's why the Treasurer has been out in drought affected areas just this week. That's why I was out there last week. That's why all of my ministers are out there and listening to the issues that are on the ground and responding. $100 million last week, $13.2 million today. We will continue to respond for as long as the drought circumstances demand it.
JOURNALIST: Have you read the drought coordinator's report?
PRIME MINISTER: Of course I have.
JOURNALIST: How come the Treasurer hasn't?
PRIME MINISTER: It's going through Cabinet and he was certainly there when the drought coordinator reported to Cabinet. It's going through a Cabinet process as we speak and he's part of that Cabinet process.
JOURNALIST: At tomorrow's state liberal Council, they're going to put up a motion that the federal government call on China to respect the rule of law, democracy, and civil liberties of Hong Kong. Do you think it's up to the state to try and direct foreign policy?
PRIME MINISTER: Well I think the motion is an expression, I think, of the concern of Australians and Tasmanians in particular about the events that we're seeing unfold in Hong Kong. The Australian Government and I, and the Foreign Minister have similarly expressed our concern about those events. But our response has been one to counsel restraint and respect for the one country, two systems arrangement, and for that to be honoured, and we'll continue to follow that path as a Commonwealth Government. I mean, in the Liberal Party members put up motions, the parliamentary parties are the ones that set policies. That's what's different between us and the Labor Party, in the Labor Party they're bound by these things and in the Liberal party that's not how our party runs, it was never set up that way. But it is an important sentiment to acknowledge, that there are real concerns about this. And I think those concerns are felt right across the country, but how we manage them and how we respond to them, we do carefully and we do constructively.
JOURNALIST: On Alexander Downer, what do you say to US Republicans including supporters of Donald Trump who say that Alexander Downer is part of an international conspiracy?
PRIME MINISTER: Well I think it's laughable. And the Ambassador has communicated that in the United States already, so I'd refer you to his comments and I endorse them.
JOURNALIST: There's another motion in the Liberal conference calling for Tony Abbott to be appointed the ambassador to the Holy See would you support that?
PRIME MINISTER: We'll make those judgements. But I can tell you that Mr Abbott has no interest in serving in that role. So that would mean that the recommendation would be quite moot.
JOURNALIST: The Burnie Show is a far cry from the UN, how do you rank the two?
PRIME MINISTER: Well I'd rather be at the Burnie Show. Every day of the week. And I'd rather be in Australia every day of the week too.
QUESTION: Scott, can I ask an ordinary question, to do with this drought, and I have followed it. There was one farmer, on the news probably last year some time. And he had dug three pits and stored feed in those pits, so for three years he managed to keep himself going. Now is his expertise on that being looked at, asked about to help other farmers because, with a lot of the feed being brought in, yes that's all very well because it's given out when it's eaten, but if it's stored it means every farmer will have that possibility of storage? 
PRIME MINISTER: Yeah, now thank you for the question. This was one of the key issues that came up in the national drought summit we held about this time last year. And that's why one of our immediate responses after last year's drought summit was to increase the incentives that we had and through the tax system to encourage the development of those silage capabilities and capacities. You're absolutely right. While you've got to deal in response to the drought to the immediate needs which are basically financial, then the issues going down the track, opportunities to develop on farm water infrastructure, broader water infrastructure and not just dams and pipelines, and other forms of irrigation infrastructure but it's also silage.
QUESTION: Is that farmer being involved?
PRIME MINISTER: I can only assume there's been some input, I couldn't- not knowing specifically the chap.
QUESTION: Well there should be because he's been there and he's doing it.
PRIME MINISTER: This is where we're getting our information from. I get them from farmers.
QUESTION: Just look him up, because he's the only one who's done it.
PRIME MINISTER: Well there are a lot of farmers who invested in silage. It's not true to say there's only been one. There's been many of them and many of them have been taking up that incentive that we put in place a year ago to plan for future, because the one thing that I'm always impressed with by our farming community particularly those impacted by drought Is they're planning for when it rains. They have not resigned themselves to any other circumstance of it not raining, and they have hope for the future and it's important that we continue to give them that hope. Now many farmers during the course of the drought will make decisions about whether they choose to stay on the land or not. And that's a difficult, and it's a hard decision for them to make. And we have to support them in that decision. That's why last week one of the things we announced was further financial assistance for farmers who were looking to change their skills base and get trained in different areas and to enable them to earn more off-farm income to support them to stay on the land. So we have a very comprehensive and deep and wide drought response. It was born out of the national drought summit about this time last year. That is our drought strategy which we continue to implement. But it is an ever receding finishing post. We never stop. We will keep responding and we will keep listening. Thank you very much for your question.
JOURNALIST: On private health insurance. The private health care lobby is pushing for tax breaks for employers to pay for the private health insurance for workers. Would the government consider that type of plan?
PRIME MINISTER: Well we're very keen to ensure that we arrest, particularly amongst younger people, the take up of private health insurance having fallen in recent times. I wouldn't say those falls are dramatic, but they have receded and that is a concern. That's why in the past our side of politics when we've been in government have been the ones that put in place the incentives for people to hold private health insurance. When Labor was in power they were stripping those away because they couldn't fund their Budget and they just attacked private health insurance. And I didn't think that was a very far sighted view. So we will seek to ensure that the right incentives are in place. We'll be considering all the options that are available as we proceed in to next year's budget and to ensure that we can maintain a great private health insurance system in this country. I think it's one of the great features of our health system that it is a hybrid of both the public and the private systems. We don't rely all on one, like they do in the United States essentially in the private sphere, or all on the public sphere, as we see in the UK and places like that. Australia's health system is quite unique. It is very effective. And it is the envy of the world pretty much in the way it is structured. That doesn't mean it's perfect, it doesn't mean there's not more we have to do as Will and I often discuss, and premiers discuss all the time, at leader-level about what we have to do in health, but we want to make sure that our hybrid private public system remains vibrant and so we will always listen to suggestions but we've got to make those decisions consistent with the budget rules and your priorities. But that's why you have a strong economy by the way. If you don't have a strong economy you don't have a strong budget. If you don't have a strong budget you can't invest in hospitals and schools or in rural agricultural shows. And that's why having a strong economy, driven by vibrant industries like agriculture is so critical to the services that Australians rely on, so it's been great great to see you. I'm going to go enjoy the show. Cheers.
Cache
This week's list of articles, news items, opinion pieces and videos that I see as a must if you are looking for a roundup that should be of interest to The Left Chapter readers.

This list covers the week of September 29 - October 6.


For those interested in news and developments in the Canadian election this will be covered in a separate weekly roundup the fourth of which this past Friday was: Scheer's Very Bad Week, PPC At It Again and more -- The Left Chapter Canadian Election Round-up Week Four

1) Riots at Greek refugee camp on Lesbos after fatal fire

Helena Smith, The Guardian

Greek authorities are scrambling to deal with unrest at a heavily overcrowded migrant camp on Lesbos after a fire there left at least one person dead.

2) Quebec should apologize for systemic discrimination in treatment of Indigenous people, Viens report says

Benjamin Shingler, Kamila Hinkson · CBC News

The Quebec government should apologize to First Nations and Inuit for the harm they have endured as a result of provincial laws, policies and practices, says the author of a damning report into the treatment of Indigenous people.

3) Misogyny, male rage and the words men use to describe Greta Thunberg

Camilla Nelson & Meg Vertigan, The Conversation

Greta Thunberg obviously scares some men silly. The bullying of the teenager by conservative middle-aged men has taken on a grim, almost hysterical edge. And some of them are reaching deep into the misogynist's playbook to divert focus from her message.

4) 'Based in hatred': violence against women standing in Colombia's elections

Julia Zulver, The Guardian

The body of mayoral candidate Karina García was found shot and incinerated in her car in the Cauca department of southern Colombia, on 1 September.

5) How a brief socialist takeover in North Dakota gave residents a public bank

Will Peischel, Vox

There's a legislative fight brewing in California. Supporters are pushing a public banking law that could redefine the state's financial landscape, while detractors call it a government intrusion. Both would benefit to look at an unusual source — North Dakota — where a similar policy has been in place for a century.

6) The judge's bizarre remarks in the Ezekiel Stephan case signal a miscarriage of justice

Juliet Guichon, Ian Mitchell and Pauline Alakija · CBC News

In deciding that Collet and David Stephan were not guilty of failing to provide the necessaries of life in the 2012 death of their son, Ezekiel, Justice Terry Clackson ​​​​​​issued a written decision that, in our view, improperly focused on the medical examiner's accent, and not on the medical evidence. Such focus is suspect, and could be evidence of racism.



7) The Phony Liberalism of Bill Maher

Alan MacLeod, Truthdig

Ultimately, Maher has built up an impressive following and continues to espouse snarky elitist hot takes weekly for HBO, earning an estimated $10 million per year doing so. Call him a racist, a bigot or an astute businessman; just don't call him a liberal.

8) We were told capitalism had won. But now workers can take back control

Grace Blakeley, The Guardian

Class politics is reemerging in response to the huge inequality caused by the 2008 crash. And it's time to take on the City.

9) Capitalism's triumph: Labor rights violated in every country on Earth

Systemic Disorder

In what country are labor rights fully respected? The sad answer is: none.

10) New Video May Signal Dangerous Change For Neo-Nazi Terror Cell

Mack Lamoureux and Ben Makuch, Vice

A neo-Nazi terror group under investigation by the FBI has released a propaganda video that one expert is calling "incredibly significant" and "essentially a declaration of war." This comes after the group has already been linked to five murders, and was named in an FBI investigation involving an alleged bomber in Las Vegas who stockpiled explosives and firearms for a planned attack on the city's Jewish and LGBTQ communities.

11) Protesters rally outside North York industrial bakery in wake of death of temp worker

Sara Mojtehedzadeh, The Toronto Star

It was a protest underpinned by a simple question: how many vigils are necessary?

12) SACRAMENTO AMAZON WORKERS ARE PROTESTING AFTER WOMAN WAS ALLEGEDLY FIRED FOR SPENDING EXTRA HOUR WITH DYING MOTHER-IN-LAW

Melissa Lemieux, Newsweek

Amazon workers at the company's Sacramento, California delivery location united to present a petition to their supervisor September 30 to protest the company's off-time policy, according to The Verge.

13) The Fake Nazi Death Camp: Wikipedia's Longest Hoax, Exposed

Omer Benjakob, Haaretz

For over 15 years, false claims that thousands of Poles were gassed to death in Warsaw were presented as fact. Haaretz reveals they are just the tip of an iceberg of a widespread Holocaust distortion operation by Polish nationalists.



14) European Parliament launches anti-communist crusade

Steve Sweeney, People's World

Communists and left organizations have hit out at a reactionary "ahistorical" motion passed by the European Parliament last month which equates communism with "the monster of fascism."

15) Communist Party of Ukraine addresses open letter to the Ukrainian and Russian peoples

Ben Chacko, The Morning Star

UKRAINE'S Communist Party published an open letter to the peoples of Ukraine and Russia today, warning against the rise of fascism and of bids by the ruling elites in each country to turn their populations against one another.

16) Irregular votes, panicked moves, kiosks

Drew Anderson, CBC News

It was fall of 2017. Jason Kenney, former prime minister Stephen Harper's chief lieutenant, and Brian Jean, who had led Alberta's recently dissolved Wildrose Party, were vying to lead the newly created United Conservative Party. On the second day of the three-day leadership vote, a panicked call came from Kenney's campaign in Calgary ordering his team in Edmonton to shut down a voting kiosk they had set up in an empty storefront in a strip mall.

17) Press and OAS's Differential Treatment to Venezuela vs. Crisis in Peru and Ecuador?

Orinoco Tribune

So far, neither the OAS nor the government of the US president, Donald Trump, have ruled against the violation of Ecuadorian human rights or the confrontation of powers in Peru.

18) Ecuador arrests taxi, union leaders as strike over end of fuel subsidies spills into 2nd day

The Associated Press

Ecuadoran authorities dispatched military vehicles to ferry civilian passengers Friday and arrested several transport union leaders in efforts to halt a strike that shut down taxi, bus and other services in response to a sudden rise in fuel prices.

19) Correa: No One Voted For The IMF Or The Increase In Fuel Price

Telesur

The former Ecuadorean president warned that Lenin Moreno "is scared to death for his betrayal to the movement (Revolucion Ciudadana) and the people", because he has taken measures diametrically opposed to his own and to the programmatic proposals that led him to the government.

20) Ecuador Assembly Calls for President's Removal, Early Polls

Telesur

Former members of Ecuadorean President Lenin Moreno's own party, Alianza PAIS, have announced they are demanding early presidential and congressional elections due to the executive's "non-compliance of functions."

21) Ecuador's Transport Workers Strike, Take to Streets to Reject Pro-IMF Neoliberal Reforms

Telesur

Ecuador woke up this Thursday with a total stoppage of activities as a result of a nationwide strike announced by transport workers and taxi drivers to protest against the "Paquetazo", a package of austerity policies which President Lenin Moreno announced Tuesday in order to comply with suggestions presented by the International Monetary Fund (IMF9 in return for billions of dollars in loans.

22) Thousands of Indigenous Farmers Head Towards Ecuador's Capital

Telesur

Ecuador's indigenous and union organizations kept protests going on Saturday and promised not to let-up in their push to overturn President Lenin Moreno's austerity measures, which have convulsed this South American country for three days on a row.

23) Peru: 'Interim President' Araoz Quits, Vizcarra Still in Power

Telesur

Peruvian Interim President Mercedes Araoz announced her resignation Tuesday night as Vice President of the country and as head of state, a designation conferred by Congress Monday night.

24) Peruvian Left Backs Dissolution of Congress: Interview

Telesur

Progressive media outlet Nodal interviewed leftist congresswoman Indira Huilca from the New Peru Movement Party this week. During the interview, they discussed Peru's political crisis and what the left sees as the solution to the never-ending corruption scandals that have engulfed the country. Huilca stated stated that Congress has lost legitimacy and is only trying to impede the rooting out of corruption that they represent, but that a genuine solution will involve going much further than Vizcarra is proposing, and will require confronting the corporate interests fueling corruption.

25) Egypt's Harsh Crackdown Quashes Protest Movement

Vivian Yee and Nada Rashwan, The New York Times

A group of teenagers arrested on their way to buy new school clothes. An illiterate shoeshiner picked up from the street. Eight people stopped while they were eating from a street food cart. And a 28-year-old financial auditor, who was walking to his car after dinner when police officers ordered him to stop.

26) Haiti on Brink of Revolution to Overthrow US-Backed Regime

AMW

Revolutionaries destroyed police headquarters, attacked residences of government officials, and burned a jail and courts to the ground in different parts of Haiti on Friday.

27) Bolivia Launches Reforestation Plan for Areas Affected by Fires

Telesur

Bolivia's government has launched 'Plan Paradise' to reforest areas of the Chiquitania, Santa Cruz, that was affected by forest fires. The plan will bring together experts with governmental authorities to calculate the best ways of reforesting burnt areas.

28) Cuba Manages Fuel Shortage With Venezuelan, Russian Cooperation

Telesur


During the first week of October, a fleet of oil tankers from Venezuela arrived in Cuba to help President Miguel Diaz-Canel to alleviate fuel shortages generated by the U.S. economic and financial blockade.

29) Fearful of Lula's Exoneration, His Once-Fanatical Prosecutors Request His Release From Prison. But Lula Refuses.

Glenn Greenwald, The Intercept

Lula's accusers are desperately trying to get him out of prison, while he insists on staying there until he's fully exonerated.

30) At Least 42 Dead After Days Of Violent Protests In Iraq

Scott Neuman, NPR

Iraqi security forces fired live rounds to disperse crowds of protesters in Baghdad on Friday, as the death toll from days of anti-government unrest has reached at least 42, according to officials.

31) Bolivia to Introduce First Domestically-Made Electric Vehicle

Telesur

President Evo Morales officially presented on Tuesday the first electric car to be manufactured in Bolivia, produced by state owned company YLB. Morales presented the vehicle at the official opening of a new lithium technology center in Potosi.

32) Fighting Calls for Impeachment, Trump Intensifies Anti-Semitic Rhetoric. We Cannot Ignore It.

Mehdi Hasan, The Intercept

"PRIME DIRECTIVE: Always Blame the Jews for Everything."

33) Trump Bars Immigrants Who Cannot Pay For Health Care

Richard Gonzales, NPR

President Trump signed a proclamation late Friday barring legal immigrants who cannot prove they will have health care coverage or the means to pay for it within 30 days of their arrival to the United States.

34) Shoot Them in the Legs, Trump Suggested: Inside His Border War

Michael D. Shear and Julie Hirschfeld Davis, The New York Times

The Oval Office meeting this past March began, as so many had, with President Trump fuming about migrants. But this time he had a solution. As White House advisers listened astonished, he ordered them to shut down the entire 2,000-mile border with Mexico — by noon the next day.

35) Advocates Say President Trump's Immigration Policy Is 'A Tool Of Cruelty'

Joel Rose, NPR

Immigrant advocates asked a federal appeals court on Tuesday to block the Migrant Protection Protocols (MPP), a key part of President Trump's immigration policy. The policy forces asylum seekers to wait for their immigration court hearings in Mexico.

36) Supreme Court Revisits Abortion With Louisiana Case

Nina Totenberg, NPR

The U.S. Supreme Court has jumped headlong back into the abortion wars. The court said Friday that it will hear arguments in a case from Louisiana that is nearly identical to a Texas case decided by the court three years ago.

37) Palestinian Tortured by Israel's Shin Bet in Critical Condition

Telesur

44-year-old Palestinian Samir Arbeed was admitted to a hospital in Jerusalem after been interrogated and tortured by Israel's Shin Bet - domestic intelligence service - who is accusing him to be the mastermind behind an alleged attack in an illegal West Bank settlement.

38) Anti-Palestinianism is the modern day McCarthyism

Asa Winstanley, Middle East Monitor

As regular readers of this column will know, the McCarthyite atmosphere in Britain against supporters of Palestinian rights is getting worse. That is down in part to the Labour Party leadership's acquiescence to the smear campaign to portray the party as anti-Semitic. The Labour National Executive Committee's acceptance of the bogus IHRA "working definition" of anti-Semitism last year gave the document undeserved acceptance and currency; it deliberately conflates anti-Semitism with criticism of Israel for being the racist state that it so evidently is.

39) It's Still Netanyahu's Israel

Douglas Greenwald, Jacobin

Over the past decade, Benjamin Netanyahu has remade Israeli politics in his own image. Though his career now hangs by a thread, his legacy of far-right pandering and cold-blooded "management" of Palestinian oppression will live on.

40) After US Senator Asks Public to 'Imagine' CIA Interfering in Foreign Elections, Historians Are Like... Uhhh

Eoin Higgins, Common Dreams

Comments from Sen. Mark Warner responding to reports that Attorney General Bill Barr asked a number of world governments for help in refuting the investigation into Russian interference with the 2016 U.S. election were met with ridicule Friday as observers mocked the suggestion that the CIA would never do such a thing.

41) Cook's arrival was a disaster for Māori. Britain's half-hearted apology isn't good enough

Tina Ngata, The Guardian

As we mark 250 years since the arrival of Captain Cook in New Zealand, we are still seeing crimes against indigenous peoples and their territories.

42) Workers Are Falling Ill, Even Dying, After Making Kitchen Countertops

Nell Greenfieldboyce, NPR

Artificial stone used to make kitchen and bathroom countertops has been linked to cases of death and irreversible lung injury in workers who cut, grind and polish this increasingly popular material.

43) Irrigation For Farming Could Leave Many Of The World's Streams And Rivers Dry

Dan Charles, NPR

Something odd is happening to streams and rivers on the high plains of Kansas and Colorado. Some have disappeared.

44) My Community Is Warming Three Times Faster Than the Rest of the World

Paul Josie; as told to Jackie Hong, VICE

Canada's North is warming three times faster than the global average. Nowhere is this more acutely felt than in places such as Old Crow, the northernmost community in Yukon and home to the Vuntut Gwitchin First Nation. Earlier this year, Vuntut Gwitchin became among the first Indigenous communities to declare a climate emergency. Last week, Whitehorse, Yukon's capital, also declared a climate emergency.

45) 'Things are getting unstable': global heating and the rise of rockfalls in Swiss Alps

Denise Hruby, The Guardian

As Switzerland's glaciers melt, dangerous rockfalls become more likely and towns are forced to live under an existential threat.

See also: Canadian Climate Strikes, Climate Emergency, Labour Resolutions & more -- The Week in News, Opinion and Videos September 22 - 29

Cache


Stop this foolish war on meat! Eating it could help save the planet

Last night, I ate a steak. Very good it was too. A plump, exquisitely marbled slab of sirloin, beautifully seasoned and cooked blushing pink. It had come from Martin Player, a proper Cardiff butcher, who takes his meat, as well as the animal's welfare, very seriously indeed. Just like any other decent butcher.

Grass-fed, fully traceable and properly hung, it was a paean to not just fine flavour, but first- class farming practice too. Sensible, sustainable agriculture, where the welfare of the animal is every bit as important as its impact upon the environment.

Yet this magnificent piece of beef is no longer mere dinner. Instead it has become a pawn in the gathering war on meat: a hysterical, ill-informed, one-size-fits-all assault that demonises farmers, butchers and consumers alike. A weapon, if you like, of grass destruction.

Take the decision made by the University of Cambridge catering service to remove beef and lamb from its menus to cut food-related carbon emissions. The head of the service, Nick White, claimed this was because 'sustainability is extremely important to our students and staff' and scientists have claimed beef and lamb produce most farm greenhouse gasses.

A few weeks back, beef was also banned from the cafeteria of Goldsmiths College in London for the same reason, to 'drastically' cut its carbon footprint.

But the concerns are not only environmental. I have little time for witless attacks on vegans or vegetarians but there is undoubtedly a creeping spread of anti-meat militancy. This week it emerged the vice-chairman of the RSPCA – a vegan and co-founder of Animal Rebellion, an offshoot of the Extinction Rebellion environmental movement – was forced to step down after calling on animal rights protesters to shut down Smithfield meat market in London.

Jane Tredgett, 52, was in charge of training activists in 'non-violent direct action', while the group has compared its efforts to the struggles faced by Martin Luther King and the Suffragettes. Seriously.

Each week seems to bring a new threat or outrage, with meat-eaters being turned into social pariahs. Michael Mansfield, QC, a man who should know better, last week suggested that eating meat should be made illegal, with offenders thrown into jail. And he's not alone in his extreme (and publicity-seeking) views.

Christiana Figueres, former Executive Secretary of the UN Framework Convention on Climate Change, declared that meat-eaters should be treated like smokers and be made to sit outside restaurants. Because meat is 'bad for the planet and our health'.

What next? Could meat become illegal, butchers forced to deal black pudding and chipolatas in back alleys and pub loos? Custodial sentences for eating chops? Life for a leg of lamb? Should we be eating meat at all?

The arguments against meat are so widespread, it's no wonder they seem overwhelming. The Intergovernmental Panel on Climate Change has declared that we must drastically cut our meat consumption to save the planet. We must shift towards 'healthy and sustainable' diets 'based on coarse grains, pulses and vegetables, and nuts and seeds'. The EAT-Lancet Commission, set up to look at how the world's growing population can eat healthy, sustainable food, goes further still. Over three years, 37 scientists came up with the ultimate 'plant-focused' diet 'for planetary health'. They argue this diet, which contains virtually no meat, would 'transform' the planet's future. Under it we're 'allowed' no more than one serving of red meat, a couple of servings of fish and an egg or two. Per week.

It's an argument that meat is bad, plants are good. But not everything is quite so black and white. Far from it.

Many of the militants' reasons for ditching meat are, in fact, completely misleading. Because properly farmed meat is not only entirely sustainable, but good for the environment and economy too. We should be celebrating good farming practice, not condemning it. There's no doubt that there are some completely legitimate concerns about food production. Not all chickens, for example, are raised equally. On the one hand, you have an old-fashioned free-range chicken, allowed to scratch and peck outside. Slow growing, traditional breeds, bred for flavour. On the other, the wretched intensively farmed bird, which is crammed into vast, stinking sheds, with no more space than an A4 sheet of paper. Profit, not welfare, is its producer's only concern.

The same goes for intensively farmed pigs, raised in cruelly confined squalor. We should be saving our ire and ammunition to rail against this factory farming. The long-term cost of intensively farmed meat is ruinously expensive, both for our health and for the environment. It follows, then, that the best quality meat will always be more expensive than the cheap, imported stuff. British farming standards are among the highest in the world, yet another reason to buy British meat.

And it's important to recognise that, despite all the hand-wringing about carbon emissions, livestock production can actually be good for the environment.

Grassland absorbs carbon dioxide, reducing the amount of carbon that is released into the atmosphere. Two-thirds of the UK is still made up of grassland, and it is essential it remains that way to preserve the carbon in the soil. At the moment, traditional grass-fed cattle and sheep, kept at a low density, are helping to maintain that status quo. But if we reduce the demand for these animals in the food chain, then this delicate balance is bound to change.

We're also reminded frequently about all the methane produced by cows and other ruminants. So doesn't that damage the environment? There's an immense difference between the emissions of the grain-fed cattle in American super lots and sustainably farmed, grass-fed British cattle. Patrick Holden, CEO of The Sustainable Food Trust, explains: 'The methane emissions from those ruminants are offset by the carbon gain in the soil.'

He also points out that, to be useful for agriculture, arable land must go through a 'fertility building phase' lasting three or four years which involves it – by necessity – being grazed with animals such as cows and sheep. Lose those animals, the message is, and we lose that ability to keep our farmland versatile and healthy.

Also – and more controversially – does that mean you should eat MORE beef to save the planet?

'Yes!' comes the emphatic response from Holden. 'Traditional grass-fed beef and lamb can help maintain the soil carbon bank.'

For years, I've believed the mantra of eat less meat, but eat better. It's certainly a good starting point. There have already been huge changes to our diets in the past 100 years. At the start of the 20th Century, Holden points out, 80 per cent of our dietary fats came from animal sources, and only 20 per cent from plants. Today, it's the other way around.

The surprising – and often overlooked – fact is this: the production of many of those plant fats can be just as environmentally unsound as those vast US intensive farming lots. According to Frédéric Leroy, a professor in food science and biotechnology at the VUB university in Brussels, a shift from animal products to 'plant-based' scenarios could make things worse.

They may have vast implications that will generate their own sets of serious concerns, including limiting the land's ability to grow more than one crop, depleting top soil, using more fertilisers, the potential for nutritional deficiencies and the disturbance of ecosystems,' Prof Leroy argues.

As far as methane emissions are concerned, he continues, they are real but need to be put in perspective. 'If a Westerner goes vegetarian or vegan, this leads to only about a two to six per cent drop in their carbon footprint, which is far from being the best thing one can do for the planet.'

There are other, far more effective, ways to reduce carbon emissions – by reducing our reliance on air travel, for example.

Farmer and butcher Peter Hannan agrees. 'Compared to our appetite for air travel alone, my beef farming pales into insignificance.'

What about the rest of us, then; the responsible meat lovers, caught in the scientific and moral crossfire? Is it really necessary for vegan activists to spray fake blood around McDonald's? Or harangue and bully butchers and farmers – even Waitrose – in real life and on social media?

Of course not. Whatever happened to decency, common sense, and the ability to listen to both sides of a debate? It is possible to eat meat and have the utmost respect for vegans and vegetarians too. In fact, a couple of meat-free days a week is eminently sensible. So buy British, and the best you can afford. Trust in your butcher. And experiment with more unusual cuts too. Eat good meat and save the planet. Now THAT really is a radical idea.

SOURCE






California shocked to find bill decriminalizing retail theft resulted in… more retail theft

This is typical Leftist refusal to look ahead

A few years ago, California passed one in a series of bills aimed at emptying the jails and prisons. Proposition 47 carried the disingenuous name of "the Safe Neighborhoods and Schools Act and its stated purpose was to keep non-violent offenders out of jail. To achieve this goal, the state decriminalized a number of lesser offenses, including retail theft. The law raised the value of the amount of merchandise someone could steal while still only being charged with a misdemeanor to nearly one thousand dollars.

To the great surprise of the government, people noticed this change and began taking advantage of it. They have now recorded multiple years of steadily increasing, organized robbery. These plots are known as "mass grab and dash" thefts and they generally involve large numbers of young people all entering a store at the same time, grabbing armfuls of merchandise and dashing back out to their vehicles and hitting the highway. Not only are robberies on the rise, but arrests and prosecutions are down. Who could possibly have predicted this? (CBS Sacramento)

After searching police reports and arrest records, CBS13 found that while the rate of these grab and dash crimes is on the rise, the rate of arrest is down. We turned to law enforcement and the retail industry for answers. Both blame a California law intended to make "neighborhoods safe."

"It's a boldness like we're seeing never before and just a disregard for fellow human beings," said Lieutenant Mark Donaldson, Vacaville PD.

He explained these crimes have evolved into more than just shoplifting. It's organized retail theft and he says it's happening across the state. Cities like Vacaville, with outlets and shopping centers located near major freeways, tend to be a target for these organized retail crime rings.

Nobody is seriously contesting the numbers. The local and state police organizations blame prop 47. FBI crime data supports the contention. Retail sales organizations have tracked this trend and agree.

This is a trend that's been building in a number of blue states and now it seems that the petty crime chickens are coming home to roost. The fact is that there are always going to be a certain number of people who will be willing to break the law if they don't feel the risk of significant punishment is too high. An understanding of this fundamental principle is why the "broken windows" policies enacted in New York City and other municipalities in the 90s were so effective. If you crack down on even smaller crimes, you lower crime rates overall.

Sadly, liberal elected officials paint a picture of racism and inequity behind effective law enforcement initiatives. The people committing these thefts frequently end up being young black and Hispanic robbers because they are more likely to come from economically disadvantaged backgrounds. This leads to laws like prop 47 hoping to keep more of them out of the "school to prison pipeline."

But when you make it easier and less risky to steal larger amounts of goods, people will steal more merchandise. Did it really take a rocket scientist to figure this out? California basically incentivized crime and potential criminals answered the call. And since many of them were only getting the equivalent of a parking ticket for stealing 900 dollars worth of goods, police frequently didn't expend much energy trying to catch them.

The ball's in your court, California. Do you plan on doing something about this? Or will you essentially just legalize theft and tell the retailers that they're on their own?

SOURCE






Once Again, Progressive Anti-Christian Bigotry Carries a Steep Legal Cost

Masterpiece Cakeshop continues to pay religious-liberty dividends.
Last summer, in the days after the Supreme Court decided Masterpiece Cakeshop on the narrow grounds that Colorado had violated Jack Phillips's religious-liberty rights by specifically disparaging his religious beliefs, a bit of a skirmish broke out among conservative lawyers. How important was the ruling? Did it have any lasting precedential effect?

For those who don't recall, the Supreme Court ruled for Phillips in large part because a commissioner of the Colorado Civil Rights Commission called Phillips's claim that he enjoyed a religious-freedom right not to be forced to design a custom cake for a gay wedding a "despicable piece of rhetoric." The commissioner also denigrated religious-liberty arguments as being used to justify slavery and the Holocaust.

While all agreed that it would have been preferable had the court simply ruled that creative professionals could not be required to produce art that conflicted with their sincerely held beliefs, the question was whether Justice Anthony Kennedy's strong condemnation of anti-religious bigotry would resonate beyond the specific facts of the case. For example, what would happen if, in a different case, state officials called faithful Christians who seek to protect the religious freedom of Catholic adoption agencies "hate-mongers"?

In the United States District Court for the Western District of Michigan, it turns out that such rhetoric has cost the state a crucial court ruling, granted a Catholic adoption agency a vital victory, and demonstrated — once again — that anti-religious bigotry can (and should) carry substantial legal costs.

The case is called Buck v. Gordon. My friends at Becket represent St. Vincent Catholic Charities, a former foster child, and the adoptive parents of five special-needs kids. The facts are relatively complicated, but here's the short version: St. Vincent upholds Catholic teaching by referring same-sex and unmarried families who seek foster and adoption recommendations and endorsements to agencies that have no objection to providing those services. There is no evidence that St. Vincent has prevented any legally qualified family from adopting or fostering a child. In fact, same-sex couples "certified through different agencies" have been able to adopt children in St. Vincent's care.

NOW WATCH: 'Trump's Chinese Tariffs Means It'll Cost Americans $1,000 More a Year Just to Live'

In 2015 the state of Michigan passed a statute specifically designed to protect the religious liberty of private, religious adoption agencies. In 2018, however, Dana Nessel, a Democratic attorney general, took office. During her campaign, she declared that she would not defend the 2015 law in court, stating that its "only purpose" was "discriminatory animus." She also described proponents of the law as "hate-mongers," and the court noted that she believed proponents of the law "disliked gay people more than they cared about the constitution."

Then, in 2019, the attorney general reached a legal settlement in pending litigation with the ACLU that essentially gutted the Michigan law, implementing a definitive requirement that religious agencies provide recommendations and endorsement to same-sex couples and banning referrals. The plaintiffs sued, seeking to enjoin the relevant terms of the settlement, and yesterday Judge Robert Jonker (a Bush appointee) granted their motion for a preliminary injunction.

His reasoning was simple. There was ample evidence from the record that the state of Michigan reversed its policy protecting religious freedom because it was motivated by hostility to the plaintiffs' faith. Because Michigan's targeted St. Vincent's faith, its 2019 settlement agreement couldn't be truly considered a "neutral" law of "general applicability" that would grant the state a high degree of deference in enforcement.

Instead, the state's targeting led to strict scrutiny. Here's Judge Jonker:

Defendant Nessel made St. Vincent's belief and practice a campaign issue by calling it hate. She made the 2015 statute a campaign issue by contending that the only purpose of the statute is discriminatory animus. After Defendant Nessel took office, the State pivoted 180 degrees. . . . The State also threatened to terminate its contracts with St. Vincent. The Summary Statement's conclusion – that if an agency accepts even one MDHHS child referral for case management or adoption services, the agency forfeits completely the right to refer new parental applicants to other agencies based on its sincerely held religious beliefs – is at odds with the language of the contracts, with the 2015 law, and with established State practice. Moreover, it actually undermines the State's stated goals of preventing discriminatory conduct and maximizing available placements for children.

The last point is key. As stated above, there was no evidence that St. Vincent prevented any qualified couple from adopting. In fact, if the state forced St. Vincent's to choose between upholding the teachings of its faith or maintaining its contractual relationship with the state, then it risked shrinking the available foster or adoption options in the state of Michigan. The state demonstrated that it was more interested in taking punitive action against people of faith than it was in maintaining broader access to foster and adoption services for its most vulnerable citizens.

The judge rightly called the state's actions a "targeted attack on a sincerely held religious belief." Once again, Masterpiece Cakeshop pays religious-liberty dividends. Once again, a court declares — in no uncertain terms — that in the conflict between private faith and public bigotry, religious liberty will prevail.

SOURCE






Australia: Do sharks have a right to eat us?

That seems to be the Queensland Labor government's position

FOR almost 60 years, the State Government's shark control program has been making Queensland beaches safer. The program has been one of very few public policies to have endured for such a time while remaining blessedly free from the foibles of partisan politics.

The reason for this has been simple. Who would dare argue with the results? From 1915 to 1962 there were 36 recorded cases of shark attacks in Queensland. These resulted in 19 deaths. But since the dragnet of baited drumlines was introduced in 1962, there's been only one fatal shark attack at a protected Queensland beach.

Little wonder the program has been gradually expanded. However, the program finally found a naysayer in the shape of fringe environmental group, the Humane Society. And inexplicably, the Federal Court has agreed with the group's view that the drumlines do little to protect swimmers.

How the court came to such a view simply beggars belief. Surely, they only had to look at the statistics of recent attacks in northern NSW where there are no permanent drumlines to realise how effective the Queensland program is? What was required here was a bipartisan approach and a plan to ensure swimmers were protected

The court's decision was clearly out of step with public sentiment and requires the politicians who've supported the program to fix it. Given the long history of bipartisan support, not to mention the implications for. Queensland's tourism industry, you'd like to think it would be a relatively quick fix.

However, what has ensued instead has been an unedifying display of pointless political point scoring that has done nothing but advertise to the world that some of the Sunshine State's most famous northern beaches are less safe now than they were a few weeks ago.

Much of the controversy has centred around the Department of Agriculture and Fisheries' decision to remove 160 drumlines from within the Great Barrier Reef Marine Park. The court's decision only related to the marine park zone and that's why the department only removed drumlines in this area.

Federal Environment Minister Sussan Ley has been particularly vocal. She's accused the Palaszczuk Government of choosing "public alarm over personal safety" by removing the drumlines when the court only said caught sharks should not be killed.

"Queensland should reinstate the existing drum lines, while increasing surveillance and exploring modern complementary technologies such as drones, smart drum lines and tags," she said.

There's ample reason for Ley to be sceptical about the Palaszczuk Government's motives in ordering the removal of the drumlines within hours of the court ruling. After all, the administration isn't exactly known for doing anything at pace.

And the States handling of last year's Cid Harbour shark attacks —when it first said drumlines were the answer but then recanted and claimed all it could do was erect signs instead — hardly inspired confidence.

However, what on Earth is Ley suggesting when she says the State Government should just drop the drumlines back in and increase surveillance? Is she saying to hell with what the court has ordered? Or does Ley reckon fisheries officers should just harden up and start arming themselves with a decent set of pliers so they can simply release the sharks?

It might be news to the minister but these officers are dealing with marine life a bit bigger than the cod they catch in the Murray River in her electorate. In fact, cutting a cranky 4m tiger shark loose from a hook is nearly as dangerous as getting between Ley and a bargain Gold Coast apartment buy, something she's somewhat famed for.

Yet, while Ley is happily ordering fisheries officers back into the water, the Morrison Government hasn't come up with a timeline for a legislative fix to what the court has ordered.

The LNP Opposition might be right when they say SMART drumlines, where sharks are caught and released,should be considered as temporary solution. However, it would take time to train officers and whether that's worthwhile depends primarily on how long it's going to take their federal colleagues to come up with a legislative answer.

Dropping in new drumlines at 17 locations just outside the marine park was a prudent move by the State but that still leaves 27 beaches no longer with protection.

However, what wasn't needed was State Fisheries Minister Mark Furner's ham-fisted suggestion that Ley would be blamed if there was an attack.

While the politicians squabble, the reputation of Queensland beaches is taking a further battering, the last thing the tourism industry needs after those terrible Cid Harbour attacks.

From the start, what was required here was a bipartisan approach and a plan to ensure swimmers were protected by drumlines again as soon as practical. Instead what happened was the political sharks began circling as soon as they saw an opportunity for a cheap feed.

"Courier Mail" 27 Sept. 2019

******************************

Political correctness is most pervasive in universities and colleges but I rarely report the incidents concerned here as I have a separate blog for educational matters.

American "liberals" often deny being Leftists and say that they are very different from the Communist rulers of other countries. The only real difference, however, is how much power they have. In America, their power is limited by democracy. To see what they WOULD be like with more power, look at where they ARE already very powerful: in America's educational system -- particularly in the universities and colleges. They show there the same respect for free-speech and political diversity that Stalin did: None. So look to the colleges to see what the whole country would be like if "liberals" had their way. It would be a dictatorship.

For more postings from me, see TONGUE-TIED, GREENIE WATCH, EDUCATION WATCH INTERNATIONAL, AUSTRALIAN POLITICS and DISSECTING LEFTISM. My Home Pages are here or here or here. Email me (John Ray) here. Email me (John Ray) here.

************************************




Cache
Ginger Baker, who has died aged 80, was often credited with being the finest drummer in rock 'n' roll; it was in keeping with his perverse nature — which embraced tastes as varied as polo, heroin and olive farming — that he should insist he was...

Cache

---
Hot Sale: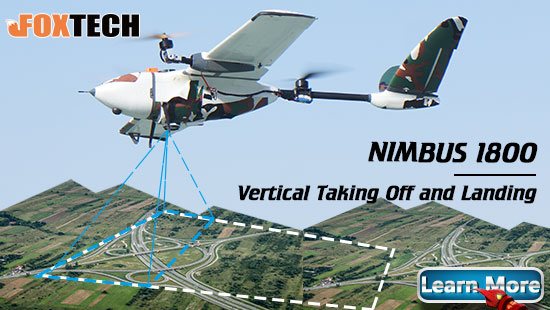 Nimbus 1800 VTOL FPV Plane-can take off and land vertically like a multicopter, and fly fast as a fixed wing; launch directly from an area as small as 3x3m; can now load a camera and do mapping jobs by designing in ground station.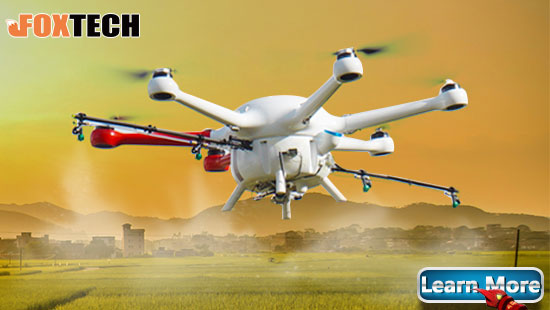 GAIA 160AG-Agricultural Drone-applied to farming to spraying pesticide in order to help increase crop production. The capacity of pesticide tank is 22.5L, do not need to add pesticide frequently, it will save a lot of your time!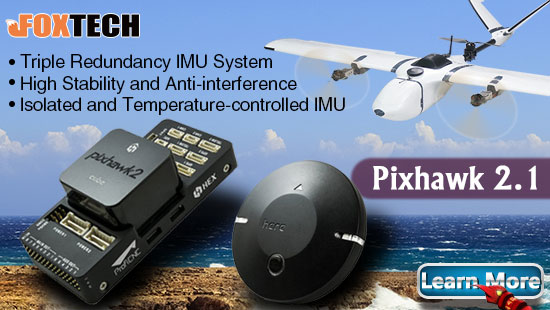 Pixhawk 2.1 is greatly improved from the previous version Pixhawk in all aspects.
Pixhawk 2.1 is applicable for operations in very low temperatures because of the built-in heat generating resistor for temperature-controlled IMU system. Triple redundancy IMU system also makes the flight more securer, greatly improved the reliability, IMU with built-in vibration dampening system which effictively filters high frequency vibration, reducing noise to IMU measurements.
---
Cache

---
Hot Sale:
GAIA 160AG-Agricultural Drone-applied to farming in order to help increase crop production and monitor crop growth. The capacity of pesticide tank is 22.5L, do not need to add pesticide frequently, it will save a lot of your time!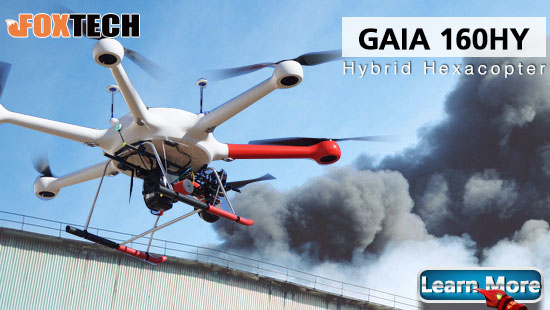 GAIA 160HY-Hybrid power quadcopter, a high-quality flying platform. A 5-hour longer flight time coupled with good stability opens a wide range of new commercial possibilities for businesses such as inspection of offshore platforms, search and rescue, power line inspection and survey etc.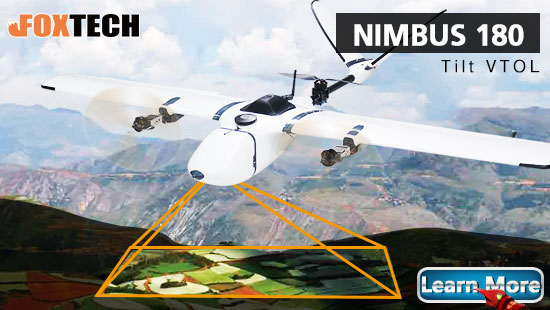 Nimbus 1800 VTOL FPV Plane-can take off and land vertically like a multicopter, and fly fast as a fixed wing; launch directly from an area as small as 3x3m; can now load a camera and do mapping jobs by designing in ground station.
---
Cache
AMES, Iowa — FMC has joined the Iowa Soybean Research Center at Iowa State University as an industry partner. In this role, FMC will have a representative on the ISRC's industry advisory council, which provides guidance on research priorities for the center.
"We are delighted to have FMC become the newest industry partner of the Iowa Soybean Research Center and to join the center's industry advisory council," said Greg Tylka, director of the Iowa Soybean Research Center and a professor of plant pathology and microbiology at Iowa State. "Their support of the center's research portfolio and the perspective and direction they will provide on the advisory council are most welcomed."
"FMC is focused on solving customer challenges and providing solutions to protect crops and improve yields and FMC has its most robust innovation pipeline in a generation. It is with this shared mission that FMC is excited to join the Iowa Soybean Research Center and its mission to enhance soybean production and profitability," said Brent Neuberger, senior technical sales manager for FMC.
"FMC will be a great addition to the collaborative efforts that the center is engaged in to support the needs of Iowa soybean farmers through innovative agronomic and discovery research," said Ed Anderson, senior director of research for the Iowa Soybean Association and chair of the Iowa Soybean Research Center's industry advisory council.
The center is a formal collaboration of industry partners, the Iowa Soybean Association (ISA) and Iowa State's College of Agriculture and Life Sciences. Together, representatives from ISA and the industry partners make up the ISRC's Industry Advisory Council. Current industry partners include BASF, Bayer, Cornelius Seed, Corteva Agriscience, FMC, GDM and Syngenta.
About FMC
FMC is an agricultural sciences company that advances farming through innovative and sustainable crop protection technologies. From its industry leading discovery pipeline, to unique application systems, to modern biological products, FMC has been bringing new solutions to growers around the world for more than 130 years. FMC Corporation employs approximately 6,500 employees around the globe.
About the Iowa Soybean Research Center
The Iowa Soybean Research Center was established in 2014 by Iowa State University in partnership with the Iowa Soybean Association. The center was founded to increase soybean production and profitability for Iowa farmers through coordinated research efforts involving Iowa State, the Iowa Soybean Association and the private sector. More information on becoming an industry partner of the Iowa Soybean Research Center is available by contacting center director Greg Tylka, 515-294-0878 or ISRC@iastate.edu.
Cache
Komaza is embarking on an ambitious journey to build detailed, accurate, robust systems that capture all the information of our farms, farming locations, and transportation arteries. Your primary focus will be in applying GIS techniques, doing spatial analysis, and building high quality prediction systems integrated with our products. These maps will be combined with operational data and custom software tools to provide an essential management platform to the company. As Komaza's Business Intelligence (BI) Associate, you help us discover the information hidden in vast amounts of data, and help us make smarter decisions.

Cache
The Indo-European Language Family
Indo-European was the first language family to be identified. This discovery, and the beginning of modern linguistics, can be dated to February 2, 1786 at a gathering of scientists and other interested men. Sir William Jones, speaking at the Asiatic Society in
Calcutta
, made this astounding statement:
The Sanskrit language, whatever be its antiquity, is of a wonderful structure: more perfect than the Greek, more copious than the Latin, and more exquisitely refined than either; yet bearing to both of them a stronger affinity, both in the roots of verbs and in the forms of grammar, than could possibly have been produced by accident; so strong indeed, that no philologer could examine them all three, without believing them to have sprung from some common source, which, perhaps, no longer exists.
Jones later added Persian and Celtic as likely members of this family of languages.
Jones was uniquely qualified to make this discovery. His parental language was Welsh; he was taught English at school; he learned classical Greek and Latin in university where he studied law; he wrote the first English grammar of the Persian language (which earned him a reputation as one of the most respected linguists in Europe); and when appointed a judge in India at age 37 set out to learn the Sanskrit language to better understand local laws. Thus by age 40 Jones was familiar with a language in 6 (out of a total of 12) different Indo-European language branches.
Indo-European languages are spoken today by over 3 billion people - about half of the world's population - as either a first or second language. These languages are divided into 10 or 12 language branches or subfamilies. See the attached graph (Figure 1.1 of The Horse, The Wheel and Language p.12) which is arranged more or less geographically. English is a member of the Germanic subfamily along with German, Dutch, Frisian, the Scandinavian languages (which includes Icelandic), Yiddish, and Afrikaans. Other languages to note include:
Tocharian – two extinct languages found in western
China
, the farthest East branch
Hittite – a member of the extinct Anatolian branch – the earliest branch to separate
Romany – the language of the Gypsies of Europe, is a member of the Indic branch showing that they originated in northwest
India
(not to be confused with Rumanian which is a member of the Latin or Romance language branch)
Source: Figure 1.1 of
The Horse, The Wheel and Language
p.12
About 6,000 to 5,000 years ago the parent language, called Proto-Indo-European, was spoken by a semi-nomadic tribe of people in the southern
Ukraine
and
Russia
. How their language spread and evolved into all of all these languages could be the subject for a future lecture. Today I want to show how historical linguistics and archaeology were combined to solve the puzzle of who the speakers of Proto-Indo-European were, and where and when they lived.
Source: Figure 1.2 of The Horse, The Wheel and Language p.14
The Proto-Indo-European Homeland Puzzle
Since the discovery of the IE language family, the location of the homeland of the original speakers has been claimed by different people to be many different places:
India
,
Pakistan
, Syria/Lebanon, the Caucasus Mountains,
Turkey
,
Armenia
,
Kazakhstan
,
Russia
,
Ukraine
, the Balkans and
Germany
. By the late 20
th
century linguists only seriously considered two of these – Anatolia (modern
Turkey
) and the steppes of southern
Ukraine
and
Russia
. And as recently as 2000, Calvert Watkins in his essay "Indo-European and the Indo-Europeans" which introduces his book
The American Heritage Dictionary of Indo-European Roots
stated "Archaeologists have not in fact succeeded in locating the Indo-Europeans."
Colin Renfrew was a strong supporter of the other serious contender,
Anatolia
. Renfew's elegant proposal, published in the 1990's, had Proto-Indo-European migrant farmers carry their language along with agriculture from the Middle East to the westernmost part of
Europe
. But like many elegant theories, this one turned out to be not true. (I was greatly disappointed when linguistics and DNA analysis disproved Thor Heyerdahl's theories of Polynesian origins). There are, as we will see, serious problems with Renfrew's theory.
Before going further, I need to emphasize one point. Proto-Indo-European is a language. It is not a culture, nor is it a genetically-definable population. Language does not necessarily follow cultural boundaries, which can be determined by archaeology. Every first year archaeology student is taught "pots are not people". But we know that someone must have spoken this language, and they must have lived in a particular place during a particular time. So while looking for the speakers of Proto-Indo-European we need to be careful of this constraint.
Clues from the Language
Since Proto-Indo-European is a language, let's look first at clues to the homeland from the language itself. The American Heritage Dictionary of Indo-European Roots published in 2000 contains 1350 reconstructed root words and several thousand more words based on these roots. These words have been painstakingly reconstructed by comparing similar words (called cognates) from the daughter languages over the more than 200 years since Jones' discovery. What can we learn about the people who spoke this language from their vocabulary?
-
they knew four seasons with snow in winter
-
they were not familiar with tropical plants or animals
-
animals include: wolf, lynx, elk beaver, otter, mouse, fish
-
birds include: crane, goose, duck, eagle, woodpecker
-
insects: wasp, hornet, fly, louse, bee, honey (mead)
-
domestic animals include: dog, cattle, sheep and horse
-
horses play an important role in the culture
-
they practiced spinning and weaving of wool
-
they knew metallurgy - copper
-
they knew of the wheel and used wagons or carts (weak link in Anatolian)
-
they knew of boats and oars - words like nav (navigate, navy) and rowing.
-
gift exchange is an important part of their culture
-
the guest-host relation was important –
*ghosti
is the root of both
host
and
guest
(
ghost
originally meant
visitor
or
guest
)
-
they borrowed words from Proto-Uralic, another Eurasian language family, suggesting that the Proto-Indo-European speakers must have lived close to, and likely traded with, people who spoke Proto-Uralic who then, as now, live in northern Europe and Siberia (Hungarian is a member of this family found in Europe because of recent migration (~900CE).
The seasons and animals indicate a northern location either in or adjacent to a forest. The words for bee and honey place the homeland west of the
Ural Mountains
as honeybees do not occur east of there.
Clues to Dating Proto-Indo-European
Language can also help place the Proto-Indo-European speakers in time as well as location.
Agriculture was introduced to
Europe
between 6700 and 6500 BC while the wheel was not known until 3400 BC and woolen textiles sometime after 4000 BC. For the daughter language families to have similar words for the wheel and wool, they must have separated from Proto-Indo-European after their arrival. This effectively eliminates the Anatolian farmer immigrant theory. Besides, the two or three Anatolian languages were very similar to each other and spoken by only a small number of people in this area, which strongly suggests they are spoken by Indo-European speaking migrants to
Anatolia
, not by the ancestors of the language.
The domestication of the horse provides additional clues. Horses were hunted for meat by the people of the steppe for millennia before they were domesticated. They were first domesticated sometime after 4800 BC, a thousand years after cattle were introduced to the area. But they were raised for their meat only. During a cool dry period (4200-3800 BC) horses would have an advantage over cattle because they can forage for themselves during the winter. [Pioneer farmers in
Saskatchewan like my grandfather
often turned their horses loose for the winter to manage for themselves, rounding them up in the spring]. Riding of horses began on the steppes sometime before 3700 BC and had spread to Northern Kazakhstan, the Caucasus Mountains, and into
Europe,
by 3000 BC.
An important tool used in the dating of horse riding is bit wear on horse molars. The identification of tooth wear caused by bits of metal, bone, rope and rawhide, was pioneered by the author of
The Horse, The Wheel and Language
– David W. Anthony, and his wife, fellow archaeologist Dorcas Brown. There is an interesting
Saskatchewan
connection here. One of the experts they contacted was Hilary Clayton who began studying the mechanics of bits in horses' mouths while working in
Philadelphia
, and then took a job at the
Western
Veterinarian
College
in
Saskatoon
. Anthony and Brown followed her to
Saskatchewan
in 1985 and viewed the X-ray videos she had made of horses chewing their bits.
Riding horses provided a significant benefit to herders in the steppes. A man on horseback could manage a herd of cattle or sheep much larger than a man on foot. With the much later advent of wheeled carts, about 3300 BC, the herders could carry with them tents, food and water allowing them to take advantage of the vast areas between the river valleys. This opened up the steppe much as the horse did to the plains of
North America
5,000 years later.
Dating the Daughters
Language provides clues to timing in another way. Linguists can date, with more or less certainty, when each of the daughter language branches separated from the mother language. Here is a list of the branches, in the order of separation, with the approximate date (all BC) of separation (from Figure 3.2 The Horse, The Wheel and Language p. 57).
Anatolian 4200
Tocharian 3700 - 3300
Germanic 3300
Celtic / Italic 3000
Greek / Armenian 2500
Balto-Slavic 2500
Indo-Iranian 2500-2200
Clues from Archaeology – The Kurgan Cultures
With the time line narrowed to the period 4000 to 2000 BC, it's time to look at the archaeological record and see who was living in the likely homelands and how well they fit with the linguistic clues. The archaeology of the Pontic-Caspian steppes was mostly carried out by Soviet scientists and published in Russian. These were not translated into English until the 1990s. Anthony was one of the first western archaeologists to study this work and relate it to the Proto-Indo-European homeland question.
Anthony found a close fit with the western steppe peoples who built huge burial mounds called kurgans. Their culture varied somewhat over the Proto-Indo-European time line and also geographically from place to place within this large area, but their overall cultures were similar, especially compared to the foragers to the north and east and to the sophisticated farming cultures to the west and south. They were semi-nomadic, raising cattle and sheep. Horses were important both for meat and for riding to manage their growing herds. They used wheeled carts. They mined their own ore and made their own tools and weapons of copper, tin and bronze.
Even more compelling is the evidence, from archaeology, of known migrations out of the steppes in the right directions and at the right times to account for the birth of the daughter language families.
1) to the west 4200-3900 (Anatolian)
2) to the east 3700-3300 (Tocharian)
3) to the west - several waves (Germanic, Celtic, Italic)
4) to north (Baltic, Slavic)
5) to the east and south (Iranian, Indic)
I should explain that by
migration
I do not mean large scale movement of people displacing existing populations along with their culture and language. This may have been the case with the Pre-Tocharians who made a remarkably long migration in one jump to the Altai Mountains 2000 km to the east (equivalent to the journey made by my grandparents from southern
Ontario
to
Saskatchewan
, but without the advantage of trains). Most if not all the other migrations were by small groups who, through some combination of trade or intimidation, became rulers of existing populations. They brought with them enough of their culture to be recognized archaeologically; and they brought their language which, for a variety of reasons, was adopted by the others and continued to spread long after they were gone.
Puzzle Solved
While there may be a few objections to his theory not yet satisfactorily answered, Anthony is convinced that the Proto-Indo-European Homeland puzzle has been solved.
Source: Figure 5.1 of The Horse, The Wheel and Language p.84
I want to finish with a quote from The Horse, The Wheel and Language p. 464
Understanding the people who lived before us is difficult, particularly the people who lived in the prehistoric tribal past. Archaeology throws a bright light on some aspects of their lives but leaves much in the dark. Historical linguistics can illuminate a few of those dark corners.
Cache
Source: Bhasikiti quits politics, eyes farming | The Herald October 8, 2019 Mr Bhasikiti Runesu Gwidi Masvingo Correspondent CONTROVERSIAL politician and former Minister of State for Masvingo provincial affairs Mr Kudakwashe Bhasikiti says he has decided to quit politics and focus on agriculture at his Moriah Farm in Mwenezi East. Bhasikiti was expelled from the […]

The post Bhasikiti quits politics, eyes farming appeared first on Zimbabwe Situation.




Next Page: 25 © Googlier LLC, 2019