Cache
Musings about the Suspended in Pink Raffle.
Thanks to Marthe Le Van's recent article, I have been thinking about the 'Suspended in Pink' raffle.
Here is an extract:
"As a retail storeowner and salesperson, the raffle felt amateurish, gimmicky, and a bit desperate—like when I heard about Facebook for the first time. Ultimately, after reconciling all my perspectives, I believe there is much to applaud in the
Suspended in Pink
raffle. It feels fresh and innovative, optimistic and courageous, liberating and democratic—all worthy consequences pointing toward progress"
Now, I have no problem at all about an idea of mine being compared to the early Facebook- and I am the first to admit the visuals, practicalities and how the raffle is presented still needs some work!
Most raffles are devised as a means of fundraising, to enable an exhibition, event etc... Seen by the Borax Collective , Handshake Jewellery and an American Art Jewellery group ( i am sure there are many many more).

And as Le Van notices, through her many astute questions, fundraising is not the aim of the 'Suspended in Pink' Raffle...
So what is it? and WHY should you take part?

I go to many many exhibitions every year. But As a wanna-be collector, I have only three small pins.
I dont want a specially designed brooch with a groups logo on it, a sample piece or a bunch of postcards as a consolation prize- I want THE piece.
I want to own

Silke Fleischer's

amazing necklace and Sam Hamilton's 'Bread' Like brooch.
As a practitioner is who interested in engagement and audience interaction, I am always looking for ways to get my audience to wear the jewellery, understand it, and imagine owning it- and that, in my view, is the real strength of the 'Suspended in Pink' raffle.
So the idea of raffling off one of the jewellery pieces from the Suspended in Pink Exhibition seemed an obvious idea.
But its more then that....
Once a viewer decides they wish to take part in the raffle, they then can spend up to an hour, going through the exhibition, trying on the jewellery, comparing, assessing, deciding which item THEY would take home.
Deciding which piece of jewellery spoke out the most to them.
And this was then the piece that they would then bet on.
Maybe they would win it, maybe not- but for £5/€6/$8 it seems like a worth while experience to have- the experience of wearing and imagining that favourite piece of jewellery which YOUR ticket could win you....
And here is the good news- the odds of winning in this raffle are actually really high!
Only a small number of people have guessed the same names, and there are a number of exhibitors who's name has not been guessed yet-
So you have a real chance of winning....
All you have to do is email:
suspendedinpink@gmail.com
with: your name, the name of the artist who you want to win-
And to send payment of £5/€6/$8 by paypal to:
suspendedinpink@gmail.com
The winner is announced this Autumn!
Cache
Direct experience with employment law, employee relations and claims management. Interested applicants should begin the application process by fully completing…
From WorkBC - Sat, 05 Oct 2019 02:08:34 GMT - View all Westbank, BC jobs

Cache
5 years Family Law experience. Requires a Family Law Associate with approximately 5 years' experience to join their team.
From kidston and company llp - Thu, 05 Sep 2019 03:45:18 GMT - View all Vernon, BC jobs

Cache
1-2 years experience in a greenhouse environment. Technical training in Biological Science and/or experience working in a commercial greenhouse considered an…
From Aurora Cannabis - Wed, 18 Sep 2019 17:59:13 GMT - View all Saskatoon, SK jobs

Cache
FOUR talented singers will pay tribute to one of the UK's finest girl bands with the Little Mix Experience at Weymouth Pavilion on Saturday, October 12 at 2pm.

Cache
Welcome to FreedomWorks Foundation's nineteenth regulatory review of 2019! Our Regulatory Action Center proudly updates you with our favorite tidbits from the swamp. We want to smash barriers between bureaucracy and the American people by delivering regulatory news straight to FreedomWorks activists. Check back in two weeks for the next edition.
1) Video of the Week: Unsurprisingly, the United States is not the first country to experience ballooning budgets and astronomical deficits. In the mid-1990's, Canada's debt grew to as high as 70% of GDP, similar to our current debt situation. In this weeks video, John Stossell sits down with Canadian economist David Henderson to discuss how Canada managed to tackle their debt problem by cutting government spending and reducing waste.
2) Why Is the CDC Still Fostering Potentially Deadly Confusion About Vaping and Lung Disease?: "Media outlets, following the lead of the U.S. Centers for Disease Control and Prevention (CDC), continue to blame recent cases of severe respiratory illnesses among vapers on "vaping" and "e-cigarettes" in general, falsely implying a link to legal nicotine products. This misinformation is fostering public confusion that may lead to more disease and death, both from smoking and from the black-market products that have been implicated in the lung disease cases." https://reason.com/2019/09/24/why-is-the-cdc-still-fostering-potentially-deadly-confusion-about-vaping-and-lung-disease/
3) FBI using Facebook ads to gather Russian intelligence: report: "The FBI is reportedly using Facebook ads to gather intelligence on Russia, specifically targeting those who may be or know Russian spies. The FBI is running ads in the Washington, D.C., area, CNN reported on Wednesday, that direct to the FBI field office's website that describes its counterintelligence team and encourages visitors to meet "in person." https://thehill.com/policy/national-security/fbi/464069-fbi-using-facebook-ads-to-gather-russian-intelligence-report
4) Federal Court Upholds FCC Decision to Roll Back Obama-Era Net Neutrality Rules: "Today, by a 2-1 vote, the United States Court of Appeals for the District of Columbia Circuit sided largely with the FCC, upholding the primary regulatory rollback as a valid exercise of its authority. In the nearly 200 page opinion, which is heavy on technical detail, the court wrote that while the challengers raised "numerous objections" aiming to show that the FCC's reclassification is "unreasonable," the judges found them "unconvincing." https://reason.com/2019/10/01/federal-court-upholds-fcc-decision-to-roll-back-obama-era-net-neutrality-rules/
5) Trump to issue executive order 'protecting' Americans from 'Medicare for All' campaign proposals pushed by Democrats: "The executive order, which he is scheduled to discuss at a speech in Florida later Thursday, is intended to bolster Medicare Advantage, private Medicare insurance for seniors that currently covers 22 million people, senior administration officials said on a call with reporters. The plan would also offer more affordable plan options, increase use of telehealth services and bring payments in Medicare fee-for-service program in line with payments for Medicare Advantage, officials said." https://www.cnbc.com/2019/10/03/trump-to-issue-executive-order-protecting-americans-from-medicare-for-all.html
6) Treasury to create tool to help people redeem billions in unclaimed savings bonds: "Sen. John Kennedy (R-La.) on Wednesday said that the Treasury Department will create an online tool to help people redeem billions of dollars in savings bonds. About $26 billion in matured savings bonds are in the U.S. Treasury and have yet to be redeemed. Using the department's forthcoming tool, people will be able to verify against Treasury Department records if they have any savings bonds dated after 1974 that can be redeemed, Kennedy's office said in a news release." https://thehill.com/policy/finance/464057-senator-treasury-will-create-tool-to-help-people-redeem-billions-of-dollars-in
7) Trump takes heat from right over vaping crackdown: "The Trump administration is under fire from conservative groups and some GOP lawmakers, who are pushing back over its planned crackdown on e-cigarette flavors. They say the administration is overreaching, and the flavor ban will harm small businesses, a violation of core Republican free market principles." https://thehill.com/policy/healthcare/464470-trump-takes-heat-from-right-over-vaping-crackdown
Cache
Certified Residential appraisal company with experience in all types of residential properties. We set appointments the same day and have a 24 to 48 hour turn around time after inspection. Harrison, Hancock and Jackson Counites are covered. FHA approved.
Gulfport, MS 39501

Cache
Bring a true anime feel into your runtime with Mech Upgrade - a set of Poser5+ MAT poses for Aiko 3 and the Mech Girl as well as bonus MAT poses for the Xinxin hair!
Clothe your Aiko in Black, Fire, Gold, Pink, Steel, Geisha or Grasshopper for the manga experience you will never forget.

For POSER 5/6 ONLY!!

Price: $13.95 Special Price: $6.98
Cache
Welcome to the Bikini islands!

You get two huge tropical islands full with nature standing in a big sea with skydome to make the experience complete!

Check out the night and day options, Great natural Playground for all your fantasies and props.

Go to poses included for getting your props in the area fast.

Ready to render Iray.

Price: $27.95 Special Price: $19.57
Cache
In this electrifying voltaic juiced up Photoshop brush set I give you Lighting FX (effects) and charged up Layer Styles in a flash.

There are wonderful electrical sparks and plasma type streams along with round and 3D designs and with single and multiple flashes giving you a stimulating and thrilling experience of owning this set. And I made these for all Photoshop users from Cs to CC.

All the promos is using the Brushes and Layer styles, hope these will put a spark of creation in your next designs, thanks for supporting me and my family.

Have a wonderful Day.

Price: $21.95 Special Price: $10.98
Cache
Looking for a self motivated person to help frame houses and shops in northern Alberta. Experience would be an asset but not required, must be willing to learn… $15 - $35 an hour
From Indeed - Mon, 23 Sep 2019 04:55:54 GMT - View all La Crête, AB jobs

Cache
You will leverage your experience in architecting, implementing, and using Splunk solutions and applications to integrate data feeds and create content in a…
From Verizon - Fri, 04 Oct 2019 05:13:19 GMT - View all Auburn Hills, MI jobs

Cache
Experience with feed forward and feedback servo control systems for noise control. The ANC (active noise cancellation) /Acoustic Vehicle Integration and Release…
From Fiat Chrysler Automobiles - Tue, 23 Jul 2019 15:21:04 GMT - View all Auburn Hills, MI jobs

Cache
Experience with feed forward and feedback servo control systems for noise control. The Active Noise Cancellation (ANC) Vehicle Integration and Release Engineer…
From Fiat Chrysler Automobiles - Tue, 23 Jul 2019 15:21:03 GMT - View all Auburn Hills, MI jobs

Cache
Hi Ellen, While it's hard to quarrel with anything on your to do list of 24 items, honestly as a totality it seems overdone . As my friend Fr. Daniel used to say, K.I.S.S. Keep it super simple. So, following that advice, I would say FIRST OF ALL, get rid of the TV. In other words get the bad stuff out, all secular media. SECONDLY, to the extent possible, have family evenings together. For us, this meant half an hour of good secular reading ( e.g. Chronicles of Narnia, Swiss family Robinson, etc), half an hour of the life of saint ( book length lives, not the three page version filled with miracles), twenty minutes of catechism. We had a blast THIRDLY, from the moment they are conceived, and before, soak them in prayer and make sacrifices, as if you were Monica and your child was the wayward Augustine, for it is easier to keep children in the right way by prayer now than recover them after they have fallen away. FOURTHLY, end every day with a prayer, and it does not have to be the Rosary. The importance of this is that it is a kind of distant early warning system, for as the end of the day approaches, any hard feelings have to be dealt with, for otherwise prayer would be sacrilege. Even so perfunctory a prayer such as the Hail Holy Queen is enough, and off to bed you go, enough to bring blessings down on your family. All that you suggest is optimal, but at the same time it can be self-defeating. The Rosary is the best, of course, but paradoxically, the best can be the enemy of the good. I have known children who deeply resented having their play ended of an evening and being called in to say the rosary. At least this reflects our experience and we did have two vocations for our two children.

Cache
Must have your own tools. Comprehension of Fleet Maintenance operations, understanding of electrical, hydraulics, PM and DOT inspection experience and knowledge… $100,000 - $140,000 a year
From Indeed - Mon, 16 Sep 2019 16:04:16 GMT - View all Hereford, TX jobs

Cache
We are looking for a flat rate AutoBody Tech that has experience and can work on All makes and models. Journeyman status is a bonus, I-Car training is a must.
From Indeed - Tue, 10 Sep 2019 16:19:32 GMT - View all Regina, SK jobs

Cache
Have experience in the autobody trade. Looking for a dynamic individual to assist the manager in a fast paced autobody shop. $60,000 - $80,000 a year
From Indeed - Mon, 09 Sep 2019 19:22:15 GMT - View all Swift Current, SK jobs

Cache
Fonte, acier et autres métaux; Acier, fer et métaux lourds. Certificat ou diplôme ou experience équivalente. 2 ans à moins de 3 ans.
From Guichet emplois - Thu, 05 Sep 2019 19:49:52 GMT - View all Gaspé, QC jobs

Cache
Fonte, acier et autres métaux. Acier, fer et métaux lourds. Certificat ou diplôme d'apprenti ou experience équivalente. 1 an à moins de 2 ans.
From Guichet emplois - Fri, 12 Jul 2019 19:51:03 GMT - View all La Sarre, QC jobs

Cache
Fonte, acier et autres métaux; Acier, fer et métaux lourds. Certificat ou diplôme ou experience équivalente. 2 ans à moins de 3 ans. Jusqu'à 23 kg (50 lb).
From Guichet emplois - Tue, 13 Aug 2019 19:51:42 GMT - View all Chicoutimi, QC jobs

Cache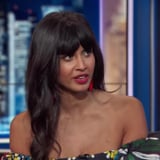 After speaking out against harmful diet products for years, Jameela Jamil has successfully advocated for more regulation and is now closer to her goal of eradication. A bit of backstory: the star of The Good Place recently played a big role in getting Instagram to enforce restrictions that prevent minors from seeing sponsored content about cosmetic surgery procedures, detox teas, and the like. In an appearance on The Daily Show with Trevor Noah, Jameela said she's just getting started.
"This is just the start of what I'm doing. Next I'm moving on to legislation because we need to get this stuff off the market and away from children," she said. Speaking to her own experience with eating disorders as a teenager, Jameela added, "I'm someone who took these products, and I will never get my full health back, and so I'm damned if this is going to happen again 20 years later."
"This is just the start of what I'm doing."
Though she has been considered a leader in body positivity since launching her I Weigh movement in 2018, Jameela feels more comfortable using the terms "body liberation" and "body neutrality." She said, "I believe in just not thinking about your body, and I have the luxury of being able to do that because I'm not being constantly persecuted for my size."
"I just manage to get more things done in my day when I'm not thinking about my figure," she added. "I can't stand in front of a mirror and say, 'I love my thighs. I love my cellulite.' I can just not think about them, and think about my bank account and orgasms." Watch her impassioned interview above.
Cache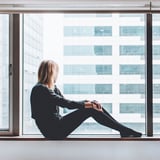 Borderline personality disorder (BPD) has made its way into the lexicon, thanks in part to the brave openness of comedian Pete Davidson, who revealed on SNL's Weekend Update a couple years ago that he had been diagnosed with the disorder. But while more and more people are becoming aware of BPD, it's still widely misunderstood. Unlike anxiety or depression, which are often talked about and recognized, BPD is a mental health disorder with a much more complicated diagnostic process and a wide range of symptoms.
We spoke with mental health professionals who explained what BPD is and its symptoms. If you think you may have borderline personality disorder, be sure to visit a psychiatrist or other health professional who can properly make the diagnosis. For more information on resources and treatment, visit the New York-Presbyterian Borderline Personality Disorder Resource Center or the National Alliance on Mental Illness (NAMI).
What Is Borderline Personality Disorder?
"Borderline Personality Disorder is a mental health diagnosis that is broadly characterized by instability and inability (exaggerated changes in mood) in one's emotions, attachment to others, and sense of self," licensed clinical psychologist Giulia Suro, PhD, told POPSUGAR. "It's often difficult to pin down because there are usually at least one or two other diagnoses present," she explained, including PTSD or an anxiety disorder.
Unlike depression disorders, anxiety disorders, or bipolar disorders, which are each their own classification of disorders in the Diagnostic and Statistical Manual of Mental Disorders (DSM-5), BPD is a personality disorder. Dr. Suro said people may not take personality disorders as seriously as other mental illnesses. "Often, [BPD] is stereotyped in a negative light and a picture is painted of a hysterical woman or vindictive girlfriend," she explained. "However, BPD is an incredibly severe mental illness."
Although people may be more familiar with depression and anxiety disorders, personality disorders - which are a separate classification in the DSM-5 - aren't as often discussed. Other personality disorders include antisocial personality disorder, avoidant personality disorder, narcissistic personality disorder, and schizotypal personality disorder.
"Borderline personality disorder involves disruptions of mood and behavior that are generally triggered by external stresses, real or misperceived," explained David M. Reiss, MD, a psychiatrist in private practice in Boston, San Diego, and New York City. People with other mental illnesses, such as depression or bipolar disorder, have moods and symptoms that are more based on brain chemistry than external triggers, he explained.
Symptoms of Borderline Personality Disorder
Pinpointing the symptoms specific to BPD is tough since BPD is usually present with other mental illnesses, such as anxiety, depression, or bipolar disorder. In general, people with BPD may experience intense mood swings and view things in extremes, such as all good or all bad, according to the National Institute of Mental Health (NIMH). Other signs and symptoms include effort to avoid physical or emotional abandonment, unstable self-image, pattern of unstable relationships with friends and family, impulsive and often dangerous behavior, chronic feelings of emptiness, difficulty trusting, and problems controlling anger.
According to the NIMH, people with BPD may become angry and stressed over seemingly ordinary events, such as minor separations from people (i.e. traveling on a business trip). "While it may take one person a long time and an extreme situation to get to a nine or 10 in terms of anger, someone with BPD may shoot up the intensity scale due to something objectively small," Dr. Suro said. Like other mental illnesses, BPD varies from person to person and no two people experience BPD the same way. Some people may only have a few symptoms while others have many.
How Borderline Personality Disorder Is Diagnosed
There is no one test to diagnose BPD and diagnosis must be done by a mental health professional after a comprehensive clinical interview. The DSM-5 criteria for diagnosing a personality disorder, and diagnosing BPD in particular, is complex. To diagnose BPD, several criteria must be met, including:
Significant impairments in personality functioning manifested by impairments in self-functioning in identity (unstable self-image, excessive self-criticism, chronic feelings of emptiness).
Pathological personality traits, such as unstable emotional experiences and frequent mood changes; anxiousness; separation insecurity; depressivity.
Impairments are not from substance abuse or head trauma and remain consistent over time and through varying situations.
But while there are certain boxes to check for a proper diagnosis according to the DSM-5, Dr. Reiss said adhering strictly to the DSM-5 isn't always viable for treating an actual patient with BPD. "Basically, you can go by this number of symptoms or that number of symptoms or this combination, but what I'd like to say is that it's great for insurance companies, but it's lousy for diagnosing people," he explained. "When I'm really diagnosing someone, I'm looking at how they function in life." He added that the best way to diagnose a full-blown borderline personality disorder is not if the patient meets a certain number of the criteria but if the symptoms are chronically present and problematic.
"There's some people who can fall into it, but then have the ability to realize and pull themselves out and I would describe that as having borderline traits as opposed to a personality disorder," Dr. Reiss explained. "So it is a spectrum and there's no clear place where on that spectrum it becomes a disorder as opposed to traits." Overall, he evaluates each patient individually and determines a diagnosis based on how problematic his or her behavior is on the ability to function.
"The bottom line is when I'm working with someone clinically, I don't go by the diagnosis - I go by what they're presenting," he said. "So whether I make the diagnosis on paper is really dependent on what we're working with in the treatment."
Risk Factors For Borderline Personality Disorder
"The cause of BPD is multifactorial with research indicating that genetics and environmental factors both play a big role," Dr. Suro said. Although it's tough and inaccurate to pinpoint exact instances that could trigger BPD, there are some risk factors associated with the disorder. Some of these include having a family history of BPD, and brain factors; people with borderline personality disorder may have structural or functional changes in the brain that affect impulse control and emotions, according to the NIMH. There are other environmental, cultural, and social factors that impact someone's susceptibility to having BPD, such as trauma, and unstable childhood, or abandonment.
To develop BPD, Dr. Reiss explained, "you probably need some degree of biological vulnerability and some degree of external stress," he said. "But whether that's 90/10 or 50/50 in either direction really depends on the individual and the individual's underlying biochemistry and life stresses."
How Borderline Personality Disorder Is Treated
Borderline personality disorder is typically treated with a combination of medication and psychotherapy. Dr. Reid said therapy is needed to tease out the symptoms of BPD and separate it from other coexisting disorders and is key in managing and treating BPD long-term, although which therapy and which medication to use are highly individualized from person to person.
"The best way I can put it is that you treat the person, not the diagnosis," Dr. Reiss said. To make matters more complicated, people with BPD tend to cycle through symptoms and can be more open to therapy and intervention at differing times. In fact, Dr. Reiss said he sees a lot of what he calls "polypharmacy," where patients are on a little bit of everything - antidepressants, mood stabilizers, antipsychotics - as opposed to deliberately taking medication to target specific symptoms at the right times. Dr. Reiss prefers prescribing a low-level antidepressant as a "safety net" and antianxiety medication that's not a benzodiazepine (Xanax, Valium, Klonopin) since benzodiazepines can be addictive, especially for people with BPD, he said.
If the patient is experiencing mood swings or dysphoria (profound state of unease), they may be prescribed mood stabilizers, or antipsychotic medication, which may help with other symptoms of BPD. What medication you take and when you should take it should be determined by your doctor.
"The idea of using irreverence or confrontation - interventions that you wouldn't normally use in a typical therapy - is essential in dealing with borderline," he explained. "A lot of times I can engage a person on that level; a person who's pretty borderline will engage on respecting my irreverence and my willingness to just use whatever language I feel comfortable with and they feel comfortable with, which is very different from a more classical therapy."
Borderline personality disorder is still widely misunderstood, but it's nothing to be ashamed of or stigmatized. It is estimated that 1.6 percent of the US population has BPD, but that number could be as high as 5.9 percent, according to NAMI. And while it may take some trial and error to come to a proper diagnosis and seek proper treatment, help is available. People with BPD can go on to live happy, successful lives.
If you or a loved one need mental health help or treatment, the National Alliance on Mental Illness (NAMI) has several resources, including a helpline at 1-800-950-6264. You can also text "NAMI" to 741741 or email info@nami.org
Cache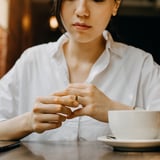 Bipolar disorder is a mental illness that's widely misunderstood. In fact, bipolar disorder is more accurately an umbrella term that can refer to a number of specific disorders: bipolar I disorder, bipolar II disorder, cyclothymic disorder, and other specified and unspecified bipolar and related disorders. Bipolar II, a common type of bipolar disorder that Mariah Carey was diagnosed with, has its own set of criteria separate from bipolar I disorder.
Bipolar I disorder, which is what many people think of when they think of bipolar disorder, is characterized by experiencing major depressive episodes and intermittent episodes of mania. The manic episodes last at least a week with severe mood elevation or irritability, said Pierre Azzam, MD, assistant professor of Psychiatry at the University of Pittsburgh Medical Center. Mania also impacts behavior, sleep, and thinking and can impair your ability to work. Mania can also include: distractibility, grandiose ideas, racing thoughts, risky activities, decreased need to sleep, and talking rapidly. Mania lasts seven or more days or is severe enough to require hospitalization.
Bipolar II, on the other hand, is less severe than bipolar I. Although people with bipolar II still experience moods of major depression, they have intermittent moods of hypomania, which is less severe than the mania found in bipolar I. Hypomanic episodes last four or more days with less impairing symptoms that don't require hospitalization, Dr. Azzam explained.
"[Hypomania] is not severe enough to cause someone to frankly lose the ability to function at home and work," he told POPSUGAR. "People with hypomania might seem excessively productive, giddy, sleeping less, irritable, etc., but are still getting on with their jobs, or school, or in their relationships."
But even though bipolar I and II are different in their symptoms and diagnoses, they are treated essentially the same way. Instead of an antidepressant, bipolar disorder is treated with mood stabilizers. This is a large cluster of medication from different classes, including second-generation antipsychotics, some anticonvulsants, and lithium. However, since bipolar I is more impairing than bipolar II, the medication regimen may be different.
"The risk vs. benefit discussion associated with medication use can look very different from a person with one condition to a person with the other," Dr. Azzam explained. "For example, someone with bipolar II disorder who experiences infrequent episodes of hypomania may be less inclined to take medications with serious or persisting side effects than someone with bipolar I disorder who is severely impaired by the illness, experiences frequent manic episodes, or suffers from psychotic symptoms related to mania."
Treatment also often includes therapy, such as psychotherapy or cognitive behavioral therapy, and lifestyle changes such as exercise, getting more sleep, and eating a diet rich in whole foods.
If you are feeling anxious or depressed and need help finding help or resources, call the Anxiety and Depression Association of America (1-240-485-1001) or the National Alliance on Mental Illness (1-800-950-6264). You can also text "NAMI" to 741741 or email info@nami.org
Cache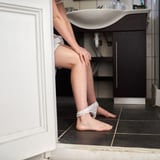 Urinary tract infections are common. In fact, over 50 percent of women and about 12 percent of men will experience at least one UTI in their lifetime, the Urology Care Foundation reports. And about a third of women will seek treatment for one by the age of 24. (For the purpose of this article, the experts we spoke to and the statistics we cited referred to people with female sex organs as "women" and people with male sex organs as "men.") A recurrent UTI, also called "recurrent cystitis," is classified as two or more UTIs within six months, or three in a year. Read up on recurrent UTIs specifically here.
UTIs happen more frequently in women than in men because the female urethra is shorter and it's easier for bacteria to travel from the outside into the bladder, Ricardo Soares, MD, urologist at Northwestern Medicine Kishwaukee Hospital, told POPSUGAR. (The CDC notes that infections can affect several parts of the urinary tract, but they most commonly affect the bladder). Dr. Soares said that if bacteria is found in your urine but you aren't experiencing symptoms, this is referred to as asymptomatic bacteriuria and isn't the same as a UTI. "It only requires treatment in certain situations, such as in pregnant women and in patients who are going to have a urological procedure," he said.
On the other hand, he stressed that if you're having symptoms but urine tests show there's no bacteria, this is also not an infection. "The symptoms might be caused by a different problem such as an overactive bladder, [which is] very common in post-menopausal women," he said. Vannita Simma-Chiang, MD, assistant professor of urology at Mount Sinai, told POPSUGAR that other conditions that might have similar symptoms as UTIs are interstitial cystitis (or painful bladder syndrome), yeast infections, and vaginitis. In terms of yeast infections, though, you'd most likely experience vaginal discharge that isn't typical with a UTI, she said (discharge is also common with vaginitis). Let's get into what UTI symptoms actually are.
Symptoms of a UTI
According to the CDC, you're more at risk of getting a UTI if, for instance, you are sexually active, you've had a UTI before, or are going through menopause (you lose the hormonal support of estrogen after menopause, Dr. Simma-Chiang noted). Here are the most common symptoms:
Frequency or urgency to pee
Pain or burning with urination
Pain or discomfort in your lower abdomen
Blood in your pee
Dr. Simma-Chiang wanted to note that some people have come to her with completely different symptoms such as a stomachache or simply feeling ill. Some can also experience fever, but Dr. Soares said this could be an indication that the infection has spread to your kidneys.
How to Prevent a UTI
You've probably heard companies (or your friends!) touting the positive effects of cranberry. Both Dr. Simma-Chiang and Dr. Soares said that cranberry pills aren't guaranteed to help prevent UTIs because there's no significant evidence. There are small studies that suggest the active ingredient, PACs, may prevent UTIs, though "we're not quite sure whether or not that active ingredient is actually present in cranberry pills or if it gets digested," Dr. Simma-Chiang said. She added that she's perfectly fine with her patients taking these pills if they seem to be working. (Note: cranberry pills aren't regulated by the FDA.) Read more about cranberry juice specifically here.
Dr. Soares said good genital hygiene can help prevent UTIs because "most infections travel from the anal area up into the urethra." Drinking water is good as well since increased urination acts as a cleanser for the bladder, he said. In people who have recurrent UTIs, a regular low dose of antibiotics can prevent infection, he explained. For those with female sex organs who have recurrent UTIs most closely linked to sex, they can try to prevent those infections by using protection or taking one dose of antibiotics after sex. "In post-menopausal women, use of vaginal, not oral, estrogen provides good results," Dr. Soares said (since, like mentioned before, these people have a decline of estrogen, which can negatively impact the immune system).
Dr. Simma-Chiang recommended peeing after sex and also stressed the importance of a strong immune system overall. "I always remind patients that there's organisms everywhere," she said. "We catch colds all the time, and I hope people can think of urinary tract infections as something similar." So, she said, to make sure your immune system is as strong as it can be, get enough sleep, eat a well-balanced diet, exercise, and stay properly hydrated. She said that constipation, too, can affect the way your bladder empties. "Urine is left behind and you can get a UTI," Dr. Simma-Chiang explained. Make sure you're passing regular bowel movements and focusing on your gut health.
How to Treat a UTI
Ultimately, even if you do end up getting a UTI, know that it's treatable. If you want to treat your UTI at home, Dr. Simma-Chiang suggests drinking a lot of water to flush out the infection. A doctor will typically treat a UTI with oral antibiotics (as little as one dose). But, if it's what Dr. Soares described as a "complicated UTI" - meaning it's harder to get rid of because it's occurring in someone with male sex organs or in someone who has diabetes or some sort of functional abnormality of their urinary tract - it may require intravenous antibiotics in the hospital. These, he said, can be changed to oral antibiotics once the person has had no fever for over 48 hours and lab results show there's an improvement; then they'll be able to finish treatment at home. "UTI in a man is, by definition, considered complicated and therefore requires a seven-day course of antibiotics," he explained. So, it's less likely to occur in those with male sex organs, but more difficult to treat.




Next Page: 25 © Googlier LLC, 2019