Cache
Musings about the Suspended in Pink Raffle.
Thanks to Marthe Le Van's recent article, I have been thinking about the 'Suspended in Pink' raffle.
Here is an extract:
"As a retail storeowner and salesperson, the raffle felt amateurish, gimmicky, and a bit desperate—like when I heard about Facebook for the first time. Ultimately, after reconciling all my perspectives, I believe there is much to applaud in the
Suspended in Pink
raffle. It feels fresh and innovative, optimistic and courageous, liberating and democratic—all worthy consequences pointing toward progress"
Now, I have no problem at all about an idea of mine being compared to the early Facebook- and I am the first to admit the visuals, practicalities and how the raffle is presented still needs some work!
Most raffles are devised as a means of fundraising, to enable an exhibition, event etc... Seen by the Borax Collective , Handshake Jewellery and an American Art Jewellery group ( i am sure there are many many more).

And as Le Van notices, through her many astute questions, fundraising is not the aim of the 'Suspended in Pink' Raffle...
So what is it? and WHY should you take part?

I go to many many exhibitions every year. But As a wanna-be collector, I have only three small pins.
I dont want a specially designed brooch with a groups logo on it, a sample piece or a bunch of postcards as a consolation prize- I want THE piece.
I want to own

Silke Fleischer's

amazing necklace and Sam Hamilton's 'Bread' Like brooch.
As a practitioner is who interested in engagement and audience interaction, I am always looking for ways to get my audience to wear the jewellery, understand it, and imagine owning it- and that, in my view, is the real strength of the 'Suspended in Pink' raffle.
So the idea of raffling off one of the jewellery pieces from the Suspended in Pink Exhibition seemed an obvious idea.
But its more then that....
Once a viewer decides they wish to take part in the raffle, they then can spend up to an hour, going through the exhibition, trying on the jewellery, comparing, assessing, deciding which item THEY would take home.
Deciding which piece of jewellery spoke out the most to them.
And this was then the piece that they would then bet on.
Maybe they would win it, maybe not- but for £5/€6/$8 it seems like a worth while experience to have- the experience of wearing and imagining that favourite piece of jewellery which YOUR ticket could win you....
And here is the good news- the odds of winning in this raffle are actually really high!
Only a small number of people have guessed the same names, and there are a number of exhibitors who's name has not been guessed yet-
So you have a real chance of winning....
All you have to do is email:
suspendedinpink@gmail.com
with: your name, the name of the artist who you want to win-
And to send payment of £5/€6/$8 by paypal to:
suspendedinpink@gmail.com
The winner is announced this Autumn!
Cache
Des associations de lutte contre la pauvreté se sont insurgées lundi contre une "possible" amende de 500 euros pour les SDF, selon elles prévue dans le projet de loi "Engagement et proximité" renforçant les pouvoirs des maires et présentée mardi au Sénat. En cause, l'article 15 du projet de loi "relatif à l'engagement dans la vie locale et la proximité de la vie publique". Le texte prévoit la possibilité pour les maires d'infliger des "amendes administratives" d'un montant maximal de 500 euros, pour occupation illégale du domaine public "au moyen d'un bien mobilier".

Cache
MariaDB Platform : Guide de haute disponibilité

Aujourd'hui, les entreprises connaissent une transformation numérique : les opérations hors ligne deviennent des opérations en ligne, les applications d'entreprise deviennent des applications orientées client et l'engagement se fait partout et n'importe où via des applications web, mobiles et Internet des objets (IoT). Pour ce qui est de l'expérience client, la disponibilité n'est pas une préférence, mais une exigence.

Tout est axé sur les données. Elles...

Cache
Negotiable: Garrett McCarroll Knowles Limited t/a gmk Legal: A multinational Fin Tech corporation is seeking a Vice President to join their Franchise Customer Performance & Engagement Team where you'll ensure al England, London

Cache
Understanding of line of business decision maker audience and customer engagement solutions. Microsoft is on a mission to empower every person and every…
From Microsoft - Mon, 07 Oct 2019 23:56:41 GMT - View all Mississauga, ON jobs

Cache
Build Your Success: First Year Florida Peer Leader Program First Year Florida will be hosting information sessions on October 10th for interested Peer Leader applicants. First Year Florida is a course designed to aid students in a successful transition to the University of Florida by connecting students to campus, promoting engagement within and outside the classroom, [...]

Cache
Greeting customers, responding to questions, improving engagement with merchandise and providing outstanding customer service.
From Indeed - Mon, 09 Sep 2019 19:18:26 GMT - View all King, ON jobs

Cache
Each year, AseraCare conducts an employee engagement survey and for the past three years, our employee engagement scores have reached nearly 90%.
From Aseracare Hospice - Sun, 06 Oct 2019 03:11:42 GMT - View all Richmond, VA jobs

Cache
Each year, AseraCare conducts an employee engagement survey and for the past three years, our employee engagement scores have reached nearly 90%.
From Aseracare Hospice - Mon, 23 Sep 2019 21:11:59 GMT - View all Richmond, VA jobs

Cache
Each year, AseraCare conducts an employee engagement survey and for the past three years, our employee engagement scores have reached nearly 90%.
From Aseracare Hospice - Thu, 03 Oct 2019 21:11:49 GMT - View all Hermitage, TN jobs

Cache
Understand business reporting and guest insights to understand, troubleshoot and follow-up on opportunity areas. ALL ABOUT SERVICE & ENGAGEMENT.
From Target Corporation - Wed, 18 Sep 2019 10:31:49 GMT - View all Casper, WY jobs

Cache
WASHINGTON – Acting Homeland Security Secretary Kevin McAleenan left an immigration policy conference Monday without speaking after protesters shouted him down.
McAleenan was scheduled as the keynote speaker at Georgetown University Law Center during an annual immigration law and policy conference held by the nonprofit immigration think tank Migration Policy Institute. He was expected to take questions from the audience, made up mostly of immigration policy experts, lawyers and advocates.
As he took the stage, a handful of protesters made up of law school students and activists stood up and held large black banners, one read "Hate is Not Normal," and shouted out that children were under attack. They also began yelling the names of children who had died after they were in immigration custody.
Homeland Security is the department that manages immigration enforcement and is largely responsible for meting out many of the massive changes pushed by the Trump administration that has restricting asylum, forced more than 50,000 migrants to wait in Mexico and added hurdles for those seeking green cards. Since December, at least seven children have died after they were taken into immigration custody, and officials have been grappling with a massive influx of migrants that vastly strained the system.
McAleenan, a longtime civil servant who was the head of U.S. Customs and Border Protection before he was tapped to lead DHS, started off saying that he was a longtime law enforcement officer and believed in free speech, but said that public engagement was important.
Some in the audience shouted at the protesters to sit down so they could hear him speak. Doris Meissner, a senior fellow at the Migration Policy Institute who was the head of the agency that preceded Customs and Border protection, was to moderate the Q&A, and told the protesters they were robbing the audience of their ability to engage in a meaningful dialogue on a contentious and important topic.
McAleenan tried to speak at least three times, but eventually left, shaking hands with Meissner and others on stage. Some in the audience cheered when he left.
As Meissner moved on to the next panel, she questioned whether the protesters planned to stay for the whole conference and asked them to take their seats. They obeyed, but many left shortly after.
Migration Policy Institute President Andrew Selee said he regretted the speech was disrupted.
"In a democracy, it is important to hear from all sides on public policy issues, including from those who are instrumental in developing and implementing policy, whether or not we agree with them," he said in a statement.
Cache
Direction des personnes – Excellent communicateur et chef qui incite l'engagement des autres, les motive et les inspire dans le but d'atteindre les résultats et…
From Canada Post - Thu, 03 Oct 2019 20:54:37 GMT - View all High Level, AB jobs

Cache
Twitter: @theresemerkel
Talk about commitment, this is how you do it, ladies and gentlemen. When Terese Merkel found out that her sister's boyfriend was planning a special proposal, she knew that she needed to be involved for the special day. Her actions
Cache
The U.S. Chamber's Technology Engagement Center ("C_TEC") and Center for Global Regulatory Cooperation ("GRC") recently released a set of ten principles essential for attaining the full potential of AI technologies. The principles, drafted with input from more than 50 Chamber member companies, stress the importance of creating a sensible and innovation-forward approach to addressing the challenges and opportunities presented by AI. The ten principles are: Recognize Trustworthy AI is a Partnership: Addressing issues of public concern around AI (e.g., protecting against bias, ensuring democratic values and respecting human rights), must be a multistakholder process involving governments, the private sector, civil society and academics in order to effectively foster public trust in AI technologies. Be Mindful of Existing Rules and Regulations: Policymakers should remind themselves that AI technology users must remain accountable under existing laws.…

Cache
Title: Methodologies mapping of the community museum project's socially engaged art and design practices Authors: Siu, KC Abstract: The work constitutes a series of methodological analysis (in form of visual mappings) of the author's past and current socially engaged art and design projects, which had attempted to link photography, drawing and visual design with community studies and social activism; The visual maps exhibit the methodological explanation of the author's community design processes of various projects , namely, A ) Street as the Museum: Lee Tung Street (2005, HK) , B) The Museum of Complaints (2010, South Korea ), C) The Riverside Scene of Local Agriculture , (2011 , HK) and D) the timely documentation of the "complaints" (a street scene in three stages) during the Hong Kong Occupy Movement (2014, HK); In creating these projects, the author and his team, the Community Museum Project, employed different approaches of community engagement and participatory design to arrive at the visual outcomes, which had, in turn, become unique visual objects for public persuasion (see examples of A) B), C) and D of the above respectively). These approaches, visually expressed as exhibits, illustrated how E. Wenger's (1998) model of Communities of Practice could be applied in real life activism contexts, both in Hong Kong and Anyang, South Korea. This particular 2014-15 Exhibition, organized by the Association of Visual Art of Taiwan, and the Centre for Research and Development of the Academy of Visual Arts, Hong Kong Baptist University, was the first of its kind to survey relevant socially engaged creative practices in Taiwan and Hong Kong since the 2000s. It surveys the different approaches in socially engaged art, participatory design, and social curating currently prevail in the cultural, arts and design circle in the region, (and where the Community Museum Project is considered one of the pioneers.)

Cache
We can buy everything from clothes to ice cream from the comfort of our couches (thank you, Amazon). What's next? Engagement rings, says diamond company Clean Origin.

Cache
We are not advocating parent helicoptering. Engagement is not hovering. College students need to practice their independence, make their own decisions, take responsibility for their education, and begin to lay the foundation for their future. But when you drop your student off on Move-in Day, your parenting job doesn't end – it simply changes. (Actually, ... Read more
Cache
I am sharing this exchange I had with a dear fiend in the book industry on identity and book illustrations.
Bestie: Question! (This is research for one of my talks.) What makes Filipino illustrations Filipino?
Me: Simple lang yan for me. If the reader feels Filipino when he/she encounters and engages in the book or the art. Let the writer and artist create a book or art Filipino man siya o hindi. If there is a reader who sees himself or herself in the art, in the story and his/her culture and values as a Filipino then, that's it.
Filipino author ka? Filipino illustrator ka? Sulat ka lang. Gawa ka lang ng art mo. If the book or the art connects to a Filipino reader, identifying values and culture that amplify his or her identity and sense of self as Filipino, then that's a book or an illustration that is Filipino.
Now there are instances when a reader, not Filipino necessarily, is able to find himself in a book or in the art of the book made by a Filipino. I think it's because art and literature are great equalizers -- As much as death and tragedies do.
Bestie: Follow up question 😁 Then what would make a foreigner identify illustrations as "Filipino" and enjoy / appreciate the illustrations as foreigners?
What he/ she initially knows about the Philippines and its people. Dianne de Las Casas thought of using the jeepney as cover for our book. Cramped. Overloaded with happy passengers. That's her worldview and perspective. It was Bernadette Solina Wolf's husband, Michael who is German, who made the suggestion to put colorful banderitas in the margin. Fiesta - that's how Michael identify Filipino culture.
The enjoyment comes in when the reading or the engagement with the book begins.
Bestie: Is there anything. . . "universal" about our illustrations?
Me: Themes and concepts, yes. But the style of art, I am not so sure.
Maybe universality would depend on the illustrator's vision and rendition. Take for example Serge Bumatay's illustrations of Tight Times. It feels so, ah, European but, I also feel that I am reading a book made by Filipinos.
Melag makes use of Baroque. But the use of space, balance and perspective reminds me of what life is like in Tuguegarao, my father's hometown.
I love pepper Roxas's work in Mang Andoy's signs because it reminds me of two things from my childhood - the golden books series and my growing years in Pateros!
I also think that universality would also mean or connected to, aesthetics, beauty and even, ethics. We appreciate what is beautiful and good and we say, ah, it's art!
Cache
You needn't pull up at Iraq, Paddy and John, to find utterly shameful participation by Australia. When FUKUS (France, UK, US) bombed Raqqa to smithereens, Amnesty Int conducted an investigation, and found the coalition's 'tweaking' of their rules of engagement for populated areas had led them to 'relax' their 'acceptable risks to civilians. Amnesty concluded their was prima facie evidence of war crimes having been committed by the coalition. Bishop, the FM Minister at the time, unaware of the Amnesty investigation, publicly spat the dummy because Australia had flown missions out of the UAE, as an 'active contributor' to the FUKUS coalition that destroyed Raqqa. Bishop demanded due credit be given. Then, Amnesty Australia noticed Bishop's dummy spit, and very publicly posed the question, as to whether Bishop would also like to 'put her hand up' for Australia to be investigated for the prima facie war crimes committed in Raqqa. Amnesty did not get a response. You can find all that on the Amnesty websites, and very few other places. Further, nigh on 2 years ago, a French law firm lodged a request for investigation with the ICC Prosecutor's Office, alleging war crimes had been committed in Yemen, particularly by foreign mercenaries at the helm of the UAE military. The first nation listed as having provided those mercenaries was Australia. The pinnacle of the UAE military is the Presidential Guard, which reports directly to MBZ. The Presidential Guard is headed up by the former head of the SAS in Australia. His name is Mike Hindmarsh, and he has been working for MBZ in the UAE for around a decade, and has 'recruited' (by reports, in fragments, incl from the ABC - and Murdoch's Australian!, but only ever in fragments) around 100 other former ADF, and just as concerningly, AFP, operatives to assist in the commission of the 'alleged' genocide in Yemen. But, in this country, the delusions continue to reign supreme.

Cache
After New York Bridal Week, Fall 2020, new trends in gowns became apparent and translated into four bridal styles in engagement rings. Which bride are you and what type of ring would you choose?

Cache
As part of our collaborative and guest-obsessed team, you help us create an experience that makes guests say "I love Target!" When you work at Target, you're…
From Target Corporation - Wed, 18 Sep 2019 10:31:49 GMT - View all Casper, WY jobs

Cache
Read online from August 6th, 2019, at cmsvoice.com, independently reviewed, regarding the ultimate customer engagement leader on this plant in any voice, anywhere, wifi, any platform or equipment, at lowest cost, highest quality, scalable, safe and secure,, any dislects or languages, ceoss languages, cross families of languages, music and lyrics, voice restoration, etc, in a one trillion dollar annual market sector, at 161 times faster than print or image, from award winning, and replacing other claimants or pretenders globally , SPEECH MORPHING "Eradicsting illiteracy(TM)". For FREE download TALKMONDO.COM, "THE WORLD AT THE TIP OF YOUR TONGUE(TM)".

Cache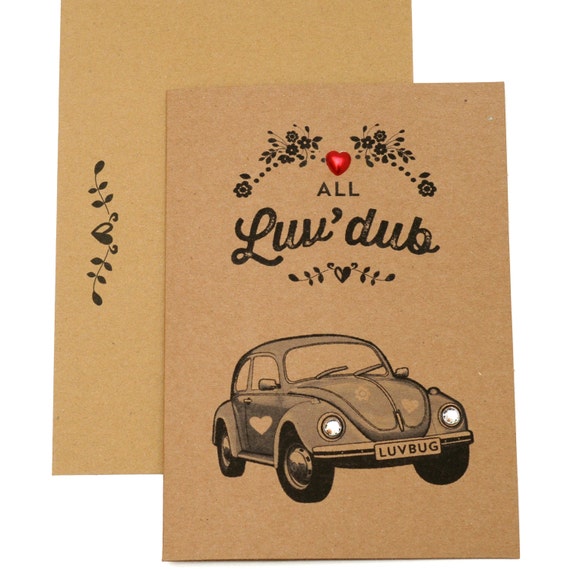 4.90 GBP
Show your love on Valentines Day with this lovely Beetle car Valentine's Day card.
Printed on recycled kraft card stock and individually hand finished with two sparkly clear acrylic diamantes and a pearlised red heart.

Each envelope is printed with a folk style heart design and includes a recycled self adhesive heart shaped envelope seal to finish it off perfectly.

This card is also perfect for an engagement or wedding card.

Blank inside for your own personal message.

Digitally printed using pigment inks on 300gsm recycled kraft card stock.

Size 5"x7"

Each card comes with a recycled brown envelope and is wrapped in a bio-degradable eco friendly cello bag.

Designed and printed in the UK by Papergravy.

Made from: 100% Recycled 300gsm card & envelope. Acrylic diamante rhinestones.

dimensions:
H12.7 x W17.8cm (5x7")
Cache
Engagement photos are such a fun experience where you get to enjoy being engaged, take a step back from wedding planning duties, and make lifelong memories with your fiance. Plus, you'll end up with gorgeous, ...

The post Fall Engagement Photos appeared first on Today's Bride.




Next Page: 25 © Googlier LLC, 2019