Cache
House Speaker Nancy Pelosi doesn't need an airbrush to change history. She has a compliant media to help her.
Cache
UPDATE 10/7: I think farmers have had enough, maybe, I hope anyway...

1. "I went to Madison feeling financially scared and emotionally depressed but hopeful," said Paul Adams, who runs a 500-cow organic dairy near Eleva, WI."I came home feeling financially scared, emotionally depressed, unwanted, and unneeded."





2. Brittany Olson left her Barron County farm at 2am to make the trip to Expo and hear Perdue speak. "To go through the effort to see the USDA secretary, only for him to say that small farms like ours likely have no future made me feel like little more than a peasant in a system of modern-day feudalism," Olson said.





3. "To me, it really drew a line in the sand on just where this administration stands," said Chippewa County dairy farmer George Polzin.
Danielle Erdvick summed it up this way in the story:

But I sense a fire growing in the belly of the family farmers I meet in my work with Farmers Union. Farmers are weary. But there's a growing flicker that's starting to feed a change in the narrative. No more will they be spoon-fed a top-down vision for rural America. Instead, I see a drive for a farmscape where fair prices, local food systems, clean water, and land conservation are at the heart of farm policy. How can we achieve it? It'll take actually enforcing America's antitrust laws and holding corporations accountable when they try to monopolize an industry. It'll mean addressing market manipulation. It'll mean not raising our hackles, as farmers and ag groups, every time someone wants to talk about clean water or livestock siting. It'll mean continuing to adopt regenerative practices and thinking outside the box so we're protecting our natural resources for our children and grandchildren.
__________________________________________________________________________________________________



Farmers will never stop voting for Republicans. Sadly, GOP promises of "small government" simply mean they don't really have to do anything for their constituents, and deregulation is anything that basically leaves them alone.

Tariff War is not Their Fight: It seems farmers are okay sacrificing their livelihoods for big corporate interests seeking intellectual rights and protections.

And then the last shoe dropped; Ag Sec. Sonny Perdue told us what big corporate Republican politicians were really thinking about family farmers:


Perdue told reporters that he doesn't know if the family dairy farm can survive as the industry moves toward a factory farm model ... "In America, the big get bigger and the small go out. I don't think in America we, for any small business, we have a guaranteed income or guaranteed profitability."
A few farmers suddenly realized what was really going on...

Jerry Volenec, a fifth-generation Wisconsin dairy farmer with 330 cows, left the Perdue event feeling discouraged about his future. "What I heard today from the secretary of agriculture is there's no place for me. Can I get some support from my state and federal government?"

Darin Von Ruden, president of the Wisconsin Farmers Union and a third-generation dairy farmer who runs a 50-cow organic farm (said) getting bigger at the expense of smaller operations like his is "not a good way to go. Do we want one corporation owning all the food in our country?"
Democrats, Governor Tony Evers backs Family Farms, despite never getting their vote, but after Sonny Perdue's comment, even our laid back Gov. had to say something:




"Are they struggling? Absolutely. But I think at the end of the day we need to get behind them rather than saying, ah maybe you should go larger. I, frankly, resent that the Department of Agriculture secretary from the federal government came in and kind of lambasted them."
But don't take Evers word for it, here's a comment made at the Minnesota Farmfest about CAFO's. Note: Why were visa's for dairy labor ever determined to be seasonal and not year around?:
Wisconsin dairy farmers are still feeling the sting of Trump's visit to Milwaukee in July, where the president downplayed the suffocation felt by farmers here because of Trump's own tariffs.



Trump: "Some of the farmers are doing well. ... We're over the hump. We're doing really well."
Farmer Response...:
"If he's saying farmers are over the hump, he would be badly mistaken," said Darin Von Ruden, a third generation dairy farmer. "In order to get over the hump we need to stop losing dairy farms."
From PBS's Market to Market: Trump's says farmers are happy...
Farmers are slamming Trump's $28 billion farm bailout — more than double Obama's 2009 payment to automakers — as a 'Band-Aid'.
Perdue editorial doesn't repair Damage
: Nope, his word salad backtrack to obscure how he really feels, is a little late. In fact, Perdue reminds farmers how this whole problem was really Trump creation:
Purdue: "President Donald Trump has made it his mission to support American agriculture and negotiate better trade deals so our productive farmers can sell their bounty around the globe."
And don't forget how Scott Walker pushed oversupply in the dairy industry.
Here's what one farmer, "a great patriot," really thinks about Trump:
Cache
By Doug Zanger
Senior Editor
Adweek
Reprinted with permission

Deutsch North America's CEO Mike Sheldon is hanging up his cleats. It's not a retirement, per se, but a move away from Deutsch in Los Angeles after 22 years.
During his tenure, the Michigan native has presided over highs and lows. Most notably, Sheldon is credited with turning Deutch's then-nascent L.A. operation into one of the staples of the market, taking it from a handful of people to, at its peak, a 600-plus juggernaut. The agency continues to create standout work for brands, including high profile campaigns for Taco Bell, Dr. Pepper and others.
On the downside, the agency split from Target, yet won the Reebok business shortly after that. Additionally, after nine years—and being credited with reviving Volkswagen's fortunes with breakout work including the oft-referenced "The Force"—Deutsch and the carmaker ended their relationship.
Yet with all of the ups and downs (common in any agency), Sheldon, who spent six years at TBWA\Chiat\Day pre-Deutsch, remained upbeat and steadfast in his mission to build and retain a positive outlook and culture. Adweek caught up with Sheldon to find out a little more about his time at Deutsch and what's next.
I'll start with the predictable question. Why now?
Mike Sheldon: It's a confluence of events. I've been doing this for 22 years, and I turned 60 a couple of weeks ago. I've been talking to [IPG CEO] Michael Roth about this for a while and want to see what else is out there. I'm not ready to go feed pigeons on a park bench. I want to see what the universe brings. I still have a lot of energy and interest in new and exciting ventures, and I figured after 22 years at Deutsch and 37 years in advertising, maybe there's something else out there for me.
What would you say, outside of the obvious things like technology, are the most significant changes you've seen at Deutsch L.A.?
We've always been about investing ahead of revenue. In the future, it will be the same. You have to stay ahead of the business, or you'll get run over. We got into digital production years ago, and started Steelhead [Deutch's in-house production company] a few years ago. Experiential is now huge, analytics are as well. The future is going to be like the past: Unless you stay ahead, it will get the best of you.
How does an agency "stay ahead"?
For us, it's having rock-solid clients like Taco Bell, Keurig Dr. Pepper and H&R block that appreciate the partnership and long-term commitment and depths of understanding that an agency can have into a client's business and provide value way beyond any marketing communication. Then some clients want a TV spot or need to spend time looking at their consumer base. You have to go with the flow since there aren't a ton of AOR relationships. I keep telling everybody to think of yourself as the ultimate Swiss army knife because that's what we need to be a good, successful agency moving forward.
You've touched on a couple of successful points in your tenure. Aside from those, what would say is another significant accomplishment?
By far, the idea of kindness. There are a lot of really good people in this business—brilliant and creative people. But that has to be combined with being kind and putting your employees first and, unfortunately, making some of those difficult decisions like walking away from a prickly client. It doesn't get talked about much in this business, but being good to other humans is a business asset.
Anything you would have done differently over the past two-plus decades?
I thought that I could have started an agency at one point, but it was never in the cards or the right things for me. I used to think that I should have done that, but looking back, I've realized how much I've enjoyed and valued my time here.
One of the tougher times for the agency was the end of the VW relationship. What did you learn from that?
I'd be less than truthful if I didn't say it was a kick in the gut after nine years of really great results, fantastic work and a great brand point of difference. But that's advertising. That's what we signed up for. There are a lot of things that you can't control, and the best advertising executives have a short memory. So while that stung, nine months later, it's a distant memory, and we're on to all the work that's currently filling up the plate. You can't take that stuff too seriously, personally or emotionally—it'll eat you alive.
What's your view on the agency world today?
It's a tougher time than it's ever been in the business, but it's also kind of a mind game now. You have to stay positive, keep pitching and pushing. Anybody that reads too much of the press or gets bummed out about anything is dead because this business is just unforgiving. So it's staying ahead. It's innovating, it's adding new divisions. It's not being afraid to invest and keeping both feet on the gas. Otherwise, there's just too much gravity pulling things down right now. Clients will always pay for ideas, great execution and results-driven communications.
What's next for you?
I'm going to keep the aperture wide open. I have purposely not overplanned this. My goal is to see what the universe brings in. That might be taking a bike ride on a random Tuesday, consulting, bringing in a direct-to-consumer product to life, or another type of product to life. I really want to stay open.
Is Lil' Sweet, Diet Dr. Pepper's mascot, the most underrated ever?
I think he might be. But, in all seriousness, we love Lil' Sweet, and that brand continues to defy gravity year after year because it's the coolest, weirdest campaign in the world.

---
Doug Zanger is a senior editor at Adweek focusing on creativity and agencies. Find him on Twitter at @zanger.
This article originally ran in Adweek and is reprinted with permission.
 
Cache
They say it takes a village to raise a child. Well, it also takes a village — at best a supportive community, and at the least a few very good friends — to keep a person sane and happy. All of us need companionship, which is exactly why teenagers are texting their friends in the middle of dinner (TMI, BFF, OMG …), and why people who didn't own a personal computer last year now have profiles on Facebook, MySpace, and other social networking sites.
Maybe the first trick to finding friends is to befriend ourselves, and to become comfortable with silence, because no one has the power to make us feel okay with ourselves but us. But, lest we stay quiet for too long, here are 10 techniques to meet new friends, which I think everyone can benefit from, because, as I learned in Girl Scouts a few hundred years ago (where I didn't make any friends…), some are silver and the others are old, I mean gold.
1. Join a book club.
Most of my friends are in book clubs, and, I have to admit, I'm a little envious of the discussions that happen in these groups. If your neighborhood doesn't have a book club, you can usually join one as part of the local library, the recreational or community center, the community college, or online, of course.
2. Volunteer.
That one seems like a no-brainer, but, seriously, have you ever considered the many charities to which you could give your time? Your local civic association is always in need of volunteers for projects like "let's clean up the park before a hundred dogs crap on it again" and Toys-for-Tots, Christmas in April, and so on. Don't forget about all your local politicians who need help with their campaigns. If one impresses you, offer to knock on a few doors for her or him. Host a cheese and cracker party for the community to get to know the candidate.
3. Find a support group.
There's more to the support group universe than AA. Have you ever looked through all the local listings of meetings in your area? There's even ACOMP (Adult Cousins of Mean People) … not really.
4. Take a night class.
That's where you can supposedly meet men (or women) if you find yourself single in your late 30s or 40s or 50s. If you take a class in something that you are interested in, you're very likely to find potential friends with similar hobbies.
5. Get a dog.
I'm not talking about using the dog as a companion (because we know a dog is a man's best friend). I just mean that dogs are people magnets–and usually nice-people magnets. Here in Annapolis, we have dog cults. If you walk your mutt in certain neighborhoods, you will meet approximately five to ten friends per mile. Double that if you're walking a Golden Retriever. Triple it if you head to the "dog park," designed specifically for doggy play, or proper socialization for dogs.
6. Steal friends.
I realize this technique was frowned upon in the fifth grade. You would surely earn a reputation as a friend-stealer if you tried this too many times. But many (NOT ALL) people in their 30s, 40s, 50s, etc. have loosened up a bit. I have found this to be a very efficient method of making friends, because someone has already done your dirty work–the interview process–and weeded out the toxic folks. It's like
Facebook
in real life.
7. Knock on doors.
Yep. That's what I did six years ago when I was stuck home with a fussy baby and going absolutely crazy. I walked around the neighborhood knocking on every porch that held a stroller. "You in there. I know you have kids. You want to be my friend?" I might have been a tad more subtle than that, but not much.
8. Carpool to work.
Hey, it works for elementary school kids. Many 6-year-olds meet their best buddies on the bus because 1) they live in their neighborhood (what could be more convenient?), 2) they are on the same schedule, and 3) they know the same people ("Susie has cooties").
9. Connect with your alumni association.
I used to be much better at this before kids came along, but even today, I still pay my dues. Alumni associations are gold mines for potential friends. You already have a major experience in common: you can rehash old times as a conversation starter if you need one. Plus many associations sponsor community service events, workshops, or trips abroad that you can take advantage of even if you aren't looking for friends.
10. Talk to strangers.
I know this goes against what you were taught in elementary school. But, yes, the way to meet friends is to strike up a conversation with absolutely anyone. This means becoming the annoying lady everyone dodges on the plane: "So … what are you reading? … Oh, 'Left Behind.' … Have you gotten to the part where everyone except a handful of people burn in hell?… No? … I hope I didn't ruin it for you." If you put yourself out there, yes, you will get rejected many times, and that hurts a little (sometimes a lot). But you will also find your best friends. Everyday life is full of potential friendship moments: waiting rooms, church, trains, planes, automobiles, office meetings, support groups, or coffee shops.
http://psychcentral.com/blog/archives/2009/02/26/10-ways-to-make-friends/
Cache
So-called "smart fabrics" that have sensing, wireless communication, or health-monitoring technology integrated within them are the wave of the future for textile design, which is why researchers have been working on new ways to improve their design and fabrication.
Now a team from RMIT University in Australia have done just that with new technology that can rapidly fabricate waterproof smart textiles with integrated energy-harvesting and storage technology that precludes the need for a battery, researchers said.
Litty Thekkakara, a researcher from RMIT University in Australia, holds a textile embedded with energy-storage devices developed using a new laser-printing process she and her team invented. (Source: RMIT)
Indeed, this is one of the challenges to developing smart textiles—a power source that doesn't burden the wearer or is user-friendly, said Litty Thekkakara, a researcher in RMIT's School of Science who worked on the project.
"By solving the energy storage-related challenges of e-textiles, we hope to power the next generation of wearable technology and intelligent clothing," she said in a press statement.
Printing the Power
Specifically, Thekkakara and her colleagues have developed a method for fabricating a 10-by-10 centimeter waterproof, flexible textile patch with graphene supercapacitors directly laser-printed onto the fabric.
The invention is an alternative method to current processes for developing smart textiles, which have which have some limitations, she said.
"Current approaches to smart textile energy storage, like stitching batteries into garments or using e-fibers, can be cumbersome and heavy, and can also have capacity issues," Thekkakara said in a press statement.
The electronic components also can be in danger of short circuiting or failing when they come in contact with sweat or moisture from the environment if the textile isn't waterproof, she added.
Washable and Durable
The team tested their invention by connecting the supercapacitor with a solar cell to create a self-powering, washable smart fabric. Tests analyzing the performance of the fabric showed it remained relatively stable and efficient at various temperatures and under mechanical stress, researchers said. Researchers reported these findings in an article in the journal Scientific Reports.
 The team envisions the e-textile being used in novel wearable technology, which is currently being developed not only for consumer-fitness applications, but also for specialized clothing in medical and defense sectors for health monitoring and safety tracking, respectively.
The laser-printing method also paves the way for new, more advanced fabrication of next-generation smart textiles that can integrate intelligence in the process itself, said Min Gu, RMIT honorary professor and distinguished professor at the University of Shanghai for Science and Technology
"It also opens the possibility for faster roll-to-roll fabrication, with the use of advanced laser printing based on multifocal fabrication and machine learning techniques," he said in a press statement.
Elizabeth Montalbano is a freelance writer who has written about technology and culture for more than 20 years. She has lived and worked as a professional journalist in Phoenix, San Francisco and New York City. In her free time she enjoys surfing, traveling, music, yoga and cooking. She currently resides in a village on the southwest coast of Portugal.
The Midwest's largest advanced design and manufacturing event!
Design & Manufacturing Minneapolis connects you with top industry experts, including esign and manufacturing suppliers, and industry leaders in plastics manufacturing, packaging, automation, robotics, medical technology, and more. This is the place where exhibitors, engineers, executives, and thought leaders can learn, contribute, and create solutions to move the industry forward. Register today!
Cache
With collaborative robots proliferating, we wanted to know who's using these robots and what tasks they're doing. Design News caught up with Walter Vahey, executive vice-president at Teradyne, a company that helps manufacturers gear up their automation. Vahey sees a real change in the companies that are deploying robotics. For years robots were tools only for the largest manufacturers. They required expensive care and feeding in the form of integrators and programming. Now, collaborative robots require configuration rather than programming, and they can be quickly switched from task to task.
Vahey talked about robot companies such as Universal Robots (UR) which produces robot arms, and MiR, a company that produces collaborative mobile robots. He explained how they're putting robotics in the hands of smaller manufacturers that previously could not afford advanced automation. The difference is that these robots are less expensive, they can be set up for production without programming, and they can be quickly reconfigured to change tasks.
Robots are now within the investment reach of small manufacturers. That's fueling a surge in the use of collaborative robots. (Image source: Universal Robots)
We asked Vahey what's different about collaborative robots and what he's seeing in robot adoption among smaller manufacturers.
Design News: Tell us about the new robots and how they're getting deployed.
Walter Vahey: Companies such as Universal Robots and MiR are pioneering the robot space. They're bringing automation to a broad class of users and democratizing automation. For small companies, the task at hand is to figure out how to fulfill their orders. It's particularly challenging to manufacturers. In a tight labor market, manufacturers are facing more competition, growing demand, and higher expectations in quality.
Manufacturer can plug UR or MiR robots in very quickly. Everything is easy, from the specs up front to ordering to quickly arranging and training the robot. There's no programming, and the robots have the flexibility to do a variety of applications. Every customer is dealing with labor challenges, so now they're deploying collaborative robots to fulfill demand with high quality.
The whole paradigm has shifted now that you have a broader range of robot applications. You can easily and quickly bring in automation, plug it in ,and get product moving in hours or days rather than months. That's what's driving the growth at UR and MiR.
The Issue of Change Management
Design News: Is change management a hurdle?. Does the robot cause workforce disruption?
Walter Vahey: We really haven't seen that as an issue. The overwhelming need to improve and fulfill demand at a higher quality level helps the manufacturers deploy. It outweighs other challenges. We help with the deployment, and the manufacturers are making the change easily.
We grew up as a supplier of electronic test equipment. Since 2015, we've entered the industrial automation market with a focus on the emerging collaborative robot space. We see that as a way to change the equation for manufacturers, making it faster and easier to deploy automation.
Design News: What about return on investment? Robotics can be a considerable investment for a small company/
Walter Vahey: The customers today are looking for relatively short ROI, and we're seeing it from 6 months to a year. That's a no brainer for manufacturers. They're ready to jump in.
We work hard to make deployment less of an issue. We have an application builder, and we use it to prepare for deployment. The new user may have a pick-and-place operation. They choose the gripper, and we guide them to partners who make it easy to deploy.
The application builder helps the customer pick the gripper. The whole object is to get the customer deployed rapidly so the automation doesn't sit. With MiR, the robot comes in, and we find an easy application for the mobile device. We take the robot around the plant and map it. We've work to guide customers through an application quickly and make the robot productive as soon as possible.
There are hundreds of partners that work with UR and MiR, providing grippers and end effectors. We have a system that customers can plug into. Customer can look at grippers from a wide range of companies. We're not working just on the robot deployment. We work to get the whole system deployed so they can quickly get the ROI.
What Tasks Are the Robots Taking On?
Design News: Who in the plant is using the robots, and what tasks are involved?
Walter Vahey: There is a range of users. To be effective at training a robot and configuring it, the people best suited for it are the ones most aware of the task. To get the robot to be effective you have to know the task. By and large, the person who has been doing that task is best suited to train the robot. That person can then train other robots. Nobody's better suited to do it than the people who know what needs to be done.
The tasks are broad set of applications. We automate virtually any task and any material movement. It's not quite that simple, but it's close. With UR, we're doing machine learning, grinding, packing, pick-and-place, repetitive tasks, welding. It's a very broad set of applications. In materials it's also very broad. Parts going from a warehouse to a work cell, and then from the work cell to another work cell, up to a 1000-kilo payload. We're moving robots into warehousing and logistics space, even large pieces of metal. The robots are well suited for long runs of pallets of materials.
Rob Spiegel has covered automation and control for 19 years, 17 of them for Design News. Other topics he has covered include supply chain technology, alternative energy, and cyber security. For 10 years, he was owner and publisher of the food magazine Chile Pepper.
The Midwest's largest advanced design and manufacturing event!
Design & Manufacturing Minneapolis connects you with top industry experts, including esign and manufacturing suppliers, and industry leaders in plastics manufacturing, packaging, automation, robotics, medical technology, and more. This is the place where exhibitors, engineers, executives, and thought leaders can learn, contribute, and create solutions to move the industry forward. Register today!
Cache
(Bloomberg) -- President Donald Trump hasn't endorsed a Turkish incursion into Syria, a senior administration official said, deepening confusion around his policy after an uproar from Republicans that he planned to abandon U.S. Kurdish allies.The official said Trump has cautioned Turkish President Recep Tayyip Erdogan that he will bear responsibility for Islamic State prisoners in the region, as well as a resurgence of violence if the militants are freed and any harm to civilians in areas Turkey occupies.The official briefed reporters on condition of anonymity.Trump later suggested his move to clear the way for a Turkish invasion was intended in part to pressure European countries including France and Germany that, he said, have refused to accept the return of citizens who joined Islamic State.Trump said at a meeting with military leaders that he had urged U.S. allies to reclaim their citizens, but they had refused."We're not going to move the fighters to Guantanamo Bay and take care of them for many, many years into the future, that's not for us," he said. "Now it's time for Germany and France and all of the nations where they came from to take them back and they chose no. Maybe they're going to change their tune now, I don't know."Trump has come under criticism from allies including Republican Senator Lindsey Graham of South Carolina and his former United Nations ambassador, Nikki Haley, for his announcement late Sunday that the U.S. wouldn't stand in the way of the Turkish incursion.The White House statement was read around the world as Trump abandoning U.S. policy that Kurdish allies would be protected from Turkish aggression in exchange for their help in defeating Islamic State.Former Vice President Joe Biden, who is among the top Democratic contenders to challenge Trump's re-election in 2020, said in a statement that "once again, an impulsive and erratic president has abandoned friends of the United States with a late-night tweet."American officials didn't immediately explain the president's change in position on Syria. Trump's order to remove about 50 U.S. troops from a Syria border region Turkey intends to invade doesn't represent a green light for the incursion, the U.S. official said. The official added that Trump had discussed the decision with officials at the State Department and Pentagon before the White House announcement, and that the agencies should not have been surprised.The U.S. had successfully dissuaded Turkey from an invasion for two years, but if Erdogan orders an operation, the U.S. doesn't want its soldiers endangered or caught in the crossfire, the official said.I've told President Erdogan, I hope he's going to treat everybody with great respect," Trump said at the meeting with military leaders. Earlier, he told reporters at the White House: "I have consulted with everybody.""I fully understand both sides of it but I campaigned on the fact I was going to bring our soldiers home," he said.The administration official did not say that any U.S. soldiers would be brought home as a result of the withdrawal. The troops moved from the border region, mostly special forces soldiers, would be re-positioned at different U.S. bases in Syria, the official said.(Updates with more Trump remarks, beginning in fourth paragraph)To contact the reporters on this story: Josh Wingrove in Washington at jwingrove4@bloomberg.net;Justin Sink in Washington at jsink1@bloomberg.netTo contact the editors responsible for this story: Alex Wayne at awayne3@bloomberg.net, John HarneyFor more articles like this, please visit us at bloomberg.com©2019 Bloomberg L.P.
Cache
(Bloomberg) -- The U.S. and Japan signed a limited trade deal intended to boost markets for American farmers and give Tokyo assurances, for now, that President Donald Trump won't impose tariffs on auto imports.The accords on agriculture and digital trade cover about $55 billion worth of commerce between the world's largest- and third-biggest economies, U.S. Trade Representative Robert Lighthizer said at a ceremony in the Oval Office alongside Trump.The accord is a "game changer for our farmers" and ranchers, Trump said at the event.The goal is for the accord to take effect Jan. 1.Trump, who faces re-election next year, was eager to make a deal with Japan to appease U.S. farmers who have been largely shut out of the Chinese market as a result of his trade war with Beijing. American agricultural producers, also reeling from bad weather and low commodity prices, are a core component of Trump's political base.Under the deal, Japan will lower or reduce tariffs on some $7.2 billion of American-grown farming products, including beef and pork.Prime Minister Shinzo Abe's priority was to win a pledge that the U.S. won't slap tariffs on Japanese automobile exports, a sector valued at about $50 billion a year and a cornerstone of the country's economy.Read more: Click here for the most recent research from Bloomberg EconomicsThe written text of the deal doesn't explicitly cover auto tariffs, but Abe has said he received assurances that Japan would be spared from them.The proposed pact won't lower the barriers protecting Japan's rice farmers -- a powerful group supporting Abe's ruling Liberal Democratic Party. This could help the prime minster smooth the deal's course through parliament, where it must be ratified before coming into effect.The U.S. has said this agreement -- which was signed in principle on the sidelines of the United Nations General Assembly last month -- is just the first phase of a broader agreement.To contact the reporters on this story: Justin Sink in Washington at jsink1@bloomberg.net;Jennifer A. Dlouhy in Washington at jdlouhy1@bloomberg.net;Brendan Murray in London at brmurray@bloomberg.netTo contact the editors responsible for this story: Margaret Collins at mcollins45@bloomberg.net, Sarah McGregor, Robert JamesonFor more articles like this, please visit us at bloomberg.com©2019 Bloomberg L.P.
Cache
REUTERSOne of President Donald Trump's most loyal supporters in the Senate raged against the president's Sunday night announcement that America will bow out of Syria while Turkey attacks allied Kurds in the region, calling the decision on Monday "shortsighted and irresponsible."Appearing on Trump-boosting morning show Fox & Friends, Sen. Lindsey Graham (R-SC) was asked whether he supported the president's move, prompting the hawkish Republican lawmaker to exclaim, "Absolutely not.""If I didn't see Donald Trump's name on the tweet, I thought it would be [former President] Obama's rationale for getting out of Iraq." he said. "This is gonna lead to ISIS's reemergence!"Graham went on to say this was a "big win for ISIS," claiming that the Kurds in the area will align with Syrian dictator Bashar al-Assad because they'd have no choice due to the United States abandoning them. "So this is a big win for Iran and Assad," he added.(During another Fox & Friends segment, co-host Brian Kilmeade criticized the president as well, calling the president's decision "disastrous" and that it would leave the Kurds to fend for themselves.)The South Carolina senator then stated that the "Kurds stepped up when nobody else would to fight ISIS," noting that if we abandon the Kurds at this point, nobody will want to help America in the future in fighting radical Islam. Graham also pushed back on Trump's claim that ISIS has been eradicated."The biggest lie being told by the administration [is] that ISIS is defeated," he declared. "This impulsive decision by the president has undone all the gains we've made, thrown the region into further chaos. Iran is licking their chops. And if I'm an ISIS fighter, I've got a second lease on life. So to those who think ISIS has been defeated, you will soon see.""I hope I'm making myself clear how shortsighted and irresponsible this decision is, in my view," Graham concluded.The GOP lawmaker continued to blast the president's move on Twitter following his Fox & Friends appearance, saying he doesn't "believe it is a good idea to outsource the fight against ISIS to Russia, Iran and Turkey.""I feel very bad for the Americans and allies who have sacrificed to destroy the ISIS Caliphate because this decision virtually reassures the reemergence of ISIS. So sad. So dangerous," he wrote in another tweet. "President Trump may be tired of fighting radical Islam. They are NOT tired of fighting us."Furthermore, piggybacking off his assertion on Fox & Friends that he would do everything he can to sanction Turkey if they invade Syria, Graham announced that he would "introduce bipartisan sanctions against Turkey if they invade Syria and will call for their suspension from NATO if they attack Kurdish forces who assisted the U.S. in the destruction of the ISIS Caliphate."Graham wasn't alone among Trump's allies and loyalists to call out the president over his decision to stand aside as Turkey attacks one of America's most reliable allies in the region. For example, Nikki Haley, former U.S. ambassador to the U.N., said we "must always have the backs of our allies" and leaving the Kurds to "die is a big mistake." And Rep. Liz Cheney (R-WY), weeks after competing with Sen. Rand Paul (R-KY) for Trump's affections, called it a "catastrophic mistake" to pull out of Syria, adding that terrorists "thousands of miles away can and will use their safe-havens to launch attacks against America."Facing overwhelming criticism from within his own party on the Turkey-Syria decision, Trump tweeted late Monday morning that if Turkey does anything that "I, in my great and unmatched wisdom, consider to be off limits, I will totally destroy and obliterate the Economy of Turkey (I've done before!)."Read more at The Daily Beast.Got a tip? Send it to The Daily Beast hereGet our top stories in your inbox every day. Sign up now!Daily Beast Membership: Beast Inside goes deeper on the stories that matter to you. Learn more.
Cache
Do you ever tick off boxes? When we have a lot of things to do, making a list, and then ticking off the items as we complete them, can be very helpful. It feels satisfying to see the ticks appearing, doesn't it? Yes, ticking off boxes is good. Well, it usually is. It just depends on what's on our lists.
Years ago, I used to have long lists of things I wanted ...
The post Letting Go of Our Own Ideas About Our Kids' Education appeared first on Stories of an Unschooling Family.
Cache
Great article from
Chemical and Engineering News
(by Britt Erickson) on the chemistry angle around the mysterious vaping illnesses, with this unusual tidbit about agents other than vitamin E acetate that may be responsible for the problem:
Thickening agents are common in illicit THC cartridges, but they are rarely added to legal products where testing for potency is required, says Jeffrey Raber, cofounder and CEO of the Werc Shop, a California-based cannabis contract manufacturing and testing firm.
"THC concentrates are known to be thick and viscous when they are high potency," Raber says. So when street dealers dilute illicit products with various agents to maximize profits, those products are typically less viscous. Consumers can visually detect the viscosity of the product by turning the cartridge upside down. If a bubble goes from the top to the bottom quickly, it usually means that the product has been cut with something, Raber says. Dealers mask that visual test by adding a thickening agent, so the bubble doesn't move from the top to bottom as fast, and consumers think they are getting a high-potency product.
The illicit cannabis market "is out of control and concerning," even in states like California where recreational cannabis is legal, Raber says. In California, the cannabis black market is estimated to be 3 to 4 times the size of the legal cannabis industry, he notes.
One source of the black market problem is that California requires testing of final finished cannabis products, Wise says. If a product fails the test, more often than not, it doesn't get thrown away. Instead, it enters California's black market and is then distributed to states where cannabis is illegal, she says.
(Out-of-spec product being reworked for sale? Say it isn't so!)
In a similar news, I found
the Mayo Clinic study
(
covered here by the New York Times
) to be interesting, since they did not visually detect signs of lipoic pneumonia, as would be expected if it was vitamin E acetate causing the problem. Rather, the physicians explained it this way:
"All 17 of our cases show a pattern of injury in the lung that looks like a toxic chemical exposure, a toxic chemical fume exposure, or a chemical burn injury," said Dr. Brandon T. Larsen, a surgical pathologist at the Mayo Clinic in Scottsdale, Ariz. "To be honest, they look like the kind of change you would expect to see in an unfortunate worker in an industrial accident where a big barrel of toxic chemicals spills, and that person is exposed to toxic fumes and there is a chemical burn in the airways."
The injuries also look like those seen in people exposed to poisons like mustard gas, a chemical weapon used in World War I, he said.
I find Dr. Larsen's speculation a little confusing, i.e. do pathologists have visual markers for the various types of chemical injuries to the lungs? (They must have, right? I mean, do acidic burns look different than basic (say, ammonia burns), etc., etc?) There can't be just one visual presentation of lung tissue damage from chemicals, can there?
I confess to be very confused as to what exactly is causing the vaping illnesses, and I would really like chemists to get involved to determine what exactly the bad actor (or actors) is/are.
Cache
Weeks before I headed to Mammoth Cave National Park for a weekend trip, and a day after I'd booked several guided cave tours, I encircled my chest with a tape measure. I was relieved to confirm I'd be an OK fit – quite literally, if just barely – for the Wild Cave Tour, the longest, most intensive cave tour offered at the Kentucky park.
The guided tour at the UNESCO World Heritage site involved more than five hours of hiking in massive caverns, shimmying up and down twisted passageways, clambering over boulders and belly crawling through exceedingly tight sections of rock that wouldn't give an inch.
"Chest or hip measurement must not exceed 42 inches; if you are larger, you may not physically pass through the crawlspaces," the National Park Service advised in no uncertain terms. I'd previously visited Mammoth, which features the world's longest known cave system. Just walking into the massive cave was wowing. But I wanted to go farther – just as the cave does.
The park offers a number of cave tours for kids and adults of all ages, abilities and interests. Whether you feel at home in tight places or worry about claustrophobia, the cave is big enough (and definitely, in places, small enough) to accommodate different appetites for adventure or leisure exploration.
An accessibility tour allows visitors to use an elevator entrance to see Mammoth Cave's grandeur without steps. The tours vary in length, duration and physical difficulty and – like the park guides who lead many of them – tell parts of the cave's story.
Besides covering some serious ground underground, I wanted to learn more about the cave's origins. How did its 412 miles of passageways and counting – with more discovered all the time – come to be?
That led me to the 2 1/2-hour River Styx Tour on the first morning of my August visit, which culminated in seeing the namesake underground river in the depths of the cave by lantern light.
That Saturday afternoon, I took the two-hour Gothic Avenue Tour, which shed light (in relative subterranean darkness) on the early roots of cave exploration, exploitation – including the mining of saltpeter for gunpowder during the War of 1812 – and tourism.
The Wild Cave Tour I saved for last on Sunday.
As our large group for the River Styx Tour approached Mammoth Cave's historic entrance, I could feel the chill draft coming up. It contrasted with the summer heat as water – which has shaped so much of this hidden world – drizzled down in front of the earthbound black hole.
While many elements converged over millions of years to create this one-of-a-kind place, an intricate network of streams and rivers above and below ground is integral to the development of Mammoth Cave.
The River Styx is an example of a subterranean river that is actively creating new passages within Mammoth Cave. "Exploration is continuing – we have not found the end of the cave yet," our guide, Chelsea Ballard, told the group.
Another highlight of the tour, Mammoth Dome – a vertical shaft rising around 200 feet up through which we took spiral stairs – showcases the continuing erosion. Pit or dome formations created by rapidly moving water are a much younger feature than the cave passageways formed by the underground river system, Ballard explained.
The River Styx Tour also passes through a narrow, short, winding passageway called Fat Man's Misery. (Many cave features have names, some of which change over time.) As we went through, the passage looked like some unseen hand had taken a giant spoon and scooped out rock, as you might scoop bites from a cantaloupe.
I'm a latecomer to Mammoth Cave, as is everyone else who visits it these days. As I descended into the historic entrance again for the Gothic Avenue Tour, I was reminded that I was following in the footsteps of its first explorers, Native Americans who entered the cave millennia ago without the aid of concrete steps or any other infrastructure.
The mummified remains of some of these earliest explorers, estimated to be 4,000 to 5,000 years old, drew many tourists to Mammoth Cave in the early 1800s after commercial saltpeter mining ended there.
"Travelers in the area would make side trips to Mammoth Cave to see the geological wonder," said guide Dave Spence, who led this tour. "But mostly, the fame of Mammoth Cave spread as visitors became witness to the artifacts and human remains from (the) earliest prehistoric explorers."
We saw the names of early explorers, of cave owners – from when it was privately held, well before it became a national park in 1941 – and of tourists written in candle smoke on the ceilings. Such was the nature of early visitation, predating the leave-no-trace ethic and modern efforts to balance tourism, which still has an impact, and preservation.
In addition to the obvious underground attraction, Mammoth Cave features more than 80 miles of trails traversing 53,000 acres of hardwoods, bluffs and hills bisected by the Green River and bypassing sinkholes and cave entrances. So not only is there plenty to do, but you also get a glimpse from aboveground of the forces at work below.
The popular Cedar Sink Trail, for example, snakes through the wooded hills and passes a deep depression in an area pockmarked by sinkholes – a site where water from an underground river system ever so briefly sees the light of day.
I got a view of the geologic handiwork underground on the Wild Cave Tour. As I was worming my way through a narrow passage called Bare Hole that Sunday morning with 11 other park visitors, I took stock of the chest measurement I'd taken and found I had little wiggle room.
To call it an army crawl would be spatially generous; this section doesn't allow one to raise up that high even. It's a test nearly right out of the gate, and I calmed myself to take it – shimmying, my boots kicking hollow rock as I squeezed with the other visitors through the tightest section: 9 1/2 inches from floor to ceiling.
We all passed through in good spirits, and later I felt loose enough to laugh with the others through another tight squeeze, called No Name, that gets down to about eight inches. (I guess "Really Tight Squeeze" was taken.) We had to turn our helmeted heads and boots sideways to get through the most cramped segment.
Our park guides – Jenna Hammond, who was shorter and relished the tight squeezes, and the taller Jacob Bolton, who spidered his way up climbs with ease – kept the group on track. As Hammond pointed out, a highlight of the Wild Cave Tour is seeing parts of the cave that most people never get to. "You get to really experience it in such a unique way," she said.
Between the tight spots, we came out into a corridor called Grand Avenue that cars could drive through. This, of course, isn't an actual road, but it's big enough to accommodate one. The area is going to be rehabbed to better accommodate future visitation.
In one space as awing as any I saw on my underground weekend, the 14 of us walked into a veritable canyon with a natural vaulted ceiling. Our wonderment seemed to match the fittingly named Cathedral Domes' dimensions: 150 feet up and 140 feet long.
In Mammoth Cave, there are far fewer stalactites, stalagmites and other dripstone formations – in technical speak, speleothems – compared with caves such as Carlsbad Caverns in New Mexico, which I'd visited with my brothers in the spring.
Yet Mammoth Cave includes its flourishes, such as Frozen Niagara, where we ended the Wild Cave Tour. There the massive (everything seems bigger in Mammoth Cave) dripstone takes on the appearance of ancient falls stopped in their tracks eons ago.
But before we got to that final crescendo, it became clear even passageways that seemed barren could turn corners to wonders such as Cathedral Domes.
There, in quiet reflection, we turned off our headlamps to experience the capped chasm in total darkness and quiet – except for the sound of water, which never ceases its work in the cave, falling gently nearby. It was difficult to imagine as we sat there briefly, in silent reverence, that there could be anything like this exact place in the world.
And, in fact, with Mammoth Cave, there's not.
Cache
With the amount of controversy surrounding it, "Joker" feels more like an idea and less like an actual movie. Could it possibly stand up to the mythology that has sprung up around it, stoked by breathless film-festival hype, pre-emptive misanthropic adoration, gun-control activists demanding action and some foot-in-mouth interviews by writer/director Todd Phillips?
It absolutely does not live up to its undeserved hype, for better or worse. And while that might be surprising, it also has to be expected. So what exactly is "Joker"? It's a great trailer. It's two consecutive hours of Joaquin Phoenix dancing, gracefully and gruesomely writhing his emaciated frame.
It's a riff (or a complete ripoff) of "The King of Comedy" down to Robert De Niro cast as late-night talk-show host Murray Franklin. It's a '70s look book sprinkled with the broadest, most obvious comic book mythology and a series of wildly hit-or-miss music cues (Gary Glitter, really?).
It's a virtuosic actor destroying his body to make the undercooked script seem like something more than it is. "Joker" is cloaked in the kind of prestige that tricks you into thinking there's something more meaningful there: moody cinematography, bursts of extreme violence, an actor who doesn't so much as perform but psychically channel a character.
But this is all window dressing, smoke and mirrors to distract from the story being painfully thin and told with all the nuance of a sledgehammer. This thing wouldn't pass muster in paneled newsprint, and, aside from a few soap opera-style reveals, you've heard it all before.
There is one thing Phillips and co-writer Scott Silver do accomplish effectively, and it's the crux on which the perceived controversy hangs. They manage to build empathy for Batman's most popular villain, the Joker, aka Arthur Fleck (Phoenix).
Arthur is a clown who lives with his mother (Frances Conroy) in the outer boroughs of Gotham struggling with mental illness and a strange condition that causes him to laugh in times of distress. He dreams of a career in standup comedy, but he doesn't get jokes. Rather, Arthur is the butt of jokes, which escalate violently in troubled Gotham.
When he finally steps into his power as a murderous chaos clown, empathy is what he demands through his violent actions, pushed to his limit by a broken mental health system, a civil society roiled by unrest and a lack of the attention and love he wants.
There is an aspect of the execution Phillips badly flubs, and it just might be the film's death knell. "Joker" is resoundingly one note throughout the majority of its running time, Phillips mistaking "unrelentingly grim" for "profound," which just renders the film punishingly dull.
It could be by design: The brutal boredom makes you crave the sweet release of chaos; in the last few minutes, where Joker acolytes riot in the streets, things finally perk up. That's because "Joker" puts us on that queasy roller-coaster ride with Arthur himself.
The empathy Phillips, Silver and Phoenix create for Arthur and his actions will be a sticking point for many who don't want to look that grease-painted visage in the face, a representation of mental illness and poverty and structural failure pushed to the brink.
That empathy might be the most radical part of "Joker," but it's not that radical at all. This "Joker" is all setup with no punchline.
Cache
Congress took its first step Wednesday toward allowing state-sanctioned marijuana businesses to access banking products without fear of a federal government crackdown.
That step included support from Rep. Cathy McMorris Rodgers, an Eastern Washington Republican who has spoken against the state's legalization of recreational marijuana and received criticism from cannabis reformers hoping to fully legalize the drug.
"I heard from a lot of banks and credit unions about the increased amount of cash that is on our streets, and the danger that it poses for our community," McMorris Rodgers said in an interview following her vote.
The bill, sponsored by Rep. Ed Perlmutter, D-Oregon, prohibits federal regulators from penalizing or limiting financial services offered by lending institutions working with marijuana businesses that followed state laws. The bill passed 321-103with 91 Republicans voting in favor, many of them saying they supported the bill's narrow scope that is intended to keep such businesses from relying solely on cash. That can make them targets for crime, bill supporters argued.
Many banks and credit unions have avoided working with cannabis businesses, as the drug remains illegal under federal law. Locally, Numerica Credit Union offers a limited set of financial services to growers, processors and retailers.
The U.S. Treasury Department keeps track of banks and credit unions nationwide reporting activity with marijuana businesses as part of its suspicious activity reports program. The department reported in June that there were 715 lending institutions nationwide that were conducting business with marijuana firms.
Advocates pushing for further reform of federal marijuana laws, including the potential declassification of the drug as a controlled substance, heralded Wednesday's vote. It is the first time Congressional lawmakers have approved any legislation dealing only with marijuana, as more and more states legalize its sale to both medical patients and as a recreational drug.
"For the first time ever, a supermajority of the House voted affirmatively to recognize that the legalization and regulation of marijuana is a superior public policy to prohibition and criminalization," Justin Strekal, political director of the National Organization for the Reform of Marijuana Laws, said in a statement.
The bill doesn't change marijuana's classification as illegal under federal law. It also doesn't address the Justice Department's apparent attempts to keep bankruptcy cases from people declaring marijuana income out of the courts.
McMorris Rodgers said her support for the legislation was due to its narrow scope. But the congresswoman noted that she's also co-sponsored another marijuana bill introduced by Oregon Democratic Rep. Ed Blumenauer which would enable the sale of marijuana seeds and plant starts to researchers licensed by the federal government for medical study.
"I continue to have concerns about legalization of recreational marijuana, in particular," McMorris Rodgers said. "I'm concerned about the safety around it, especially for our kids."
The House's approval of the bill sends the legislation to the Republican-controlled Senate, where another Western GOP lawmaker has already convened an informational hearing about a companion bill.
Idaho Sen. Mike Crapo, chairman of the Senate's Banking Committee, held a hearing in late July on similar bipartisan legislation, but no votes were taken. At the time, Crapo said he was interested in learning more about the legislation, but also concerned about a 2013 Justice Department initiative under President Barack Obama that targeted firearm sellers, payday lenders and other businesses believed to be at risk of committing financial crimes.
"Having a conversation about whether banks should be able to provide banking services to entities engaged in federally illegal behavior brings up the issue and concern that there has been a push to choke off legal industries from the banking sector," Crapo said at the July hearing.
Strekal and representatives of other marijuana reform organizations urged the Senate to take up the legislation in statements Wednesday. President Donald Trump has not given clear indication whether he would sign marijuana banking legislation if it were to pass both chambers of Congress, but he expressed some support for another bipartisan bill introduced in Congress that, among other changes, would give state-sanctioned marijuana businesses access to banking.
Crapo told reporters for the publication Congressional Quarterly on Wednesday that he wanted to consider a banking bill, which could be separate from the House bill, in the Senate soon.
Cache
Underscoring that the situation in Kashmir is bigger than party issues, People's Democratic Party (PDP) chief Mehbooba Mufti refused to meet a delegation of her party members.
Cache
A souvenir doesn't need to look like a souvenir – and the best usually don't. Whether you're looking for a gift to take to your family over the summer or if you have visitors looking for a token to remember their visit by, finding something appropriate can be challenging. The best souvenirs are often useful or…

Cache
frcabot

wrote:

↑

Mon Oct 07, 2019 6:58 pm

SlowMovingInvestor

wrote:

↑

Mon Oct 07, 2019 6:56 pm

This is a pretty small bank in only one state, so I doubt they're doing anything fancy or anything particularly devious.

It doesn't have to be devious, but a bank is a for-profit entity. Pretty sure that if rates were rising and not declining, this product wouldn't be offered. Was it being offered a year ago or is this a new offering?


Not sure, but I don't think so.



The early withdrawal penalties could be key (they aren't mentioned on their web page). If they aren't too onerous (say only one quarter of interest), it would be like a 3 month Treasury + 0.50% rollover, maybe (since it would be essentially liquid).

Cache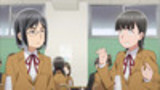 Hina and Anzu go scrap hunting together, but Hina doesn't seem to miss the whole point.
Cache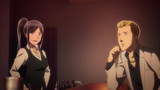 Hitomi leaves home when her mother refuses to believe that she's coming home late all the time because she's working. Anzu wants to buy her foster parents a gift, but she doesn't quite have enough.
Cache
These foods KILL cancer cells better than chemotherapy Monday, June 11, 2018  (Natural News) Cancer remains one of the trickiest medical conditions to treat, with no clear solution or completely effective treatment. Because it strikes so many people, it has also been the subject of countless studies. In this huge body of research, some foods have been repeatedly identified as being effective at killing cancer stem cells. This is critical because the fact that chemotherapy doesn't eradicate ...

Cache
A good credit score will increase your chances of getting a loan. It doesn't matter if its' a bank or a private lending company. A good rating gives you the leverage you need in negotiating lower interest rates and a longer period in which to pay off your loan. A good rating is important with […]

Cache
Regarding Sally Jenkins's Oct. 2 Sports column, "California law doesn't take from the NCAA. It keeps athletes from being robbed.": If anything, in many cases, it is the supporters of the colleges...

Cache
       Every get the "blahs"?  And not the blah blah blah, when you're talking and don't want to go into detail, but the original "blahs"  Where you were tired of a routine, or "just didn't want to do" something.  A lot of people get BLAHHED out after a weekend, and don't want to go in to work, or don't want to get out of bed, you don't want to cook or clean, OR ANYTHING.  KICK YOUR WEEK OFF, RIGHT HERE.  If this show doesn't wake you up in any way or fashion, better make your reservations with the undertaker at a funeral home – We are fortified and point on – KINGS IN THE MORNING, right here, right now!

Cache
Dr Boniface Igbeneghu, the UNILAG lecturer caught on camera sexually harassing an undercover BBC reporter, has been asked to step down by the Foursquare Gospel Church.


Next Page: 25 © Googlier LLC, 2019