Cache
Ron Johnson became Wisconsin's Senator because he didn't understand the Affordable Care Act, and hated a program offering more people access to affordable health insurance. He even said...



And it only got worse from there. In Washington, Johnson's blathering idiocy became the talk of the town:


And then he got reelected...true!

Johnson plays Trump as Victim, says he's "...never seen a president, administration, be sabotaged from the day after the election: Amazing. Let's remind our clueless Dumb Ron Johnson why that's not true either:

1. Here's John Boehner offering his plans for Obama's agenda: "We're going to do everything — and I mean everything we can do — to kill it, stop it, slow it down, whatever we can."

2. Senate Minority Leader Mitch McConnell summed up his plan to National Journal: "The single most important thing we want to achieve is for President Obama to be a one-term president."

3. Mike Pence, underscored the point with a clip from Patton, showing the general rallying his troops for war against their Nazi enemy: "We're going to kick the hell out of him all the time! We're going to go through him like crap through a goose!"

4. Even though the economy was in free fall, not one House Republican had voted for the effort to revive it, prompting a wave of punditry about a failed party refusing to help clean up its own mess and dooming itself to irrelevance.

5. Have

we forgotten that right when President Obama took office in 2009,

the Republican leadership in Congress planned a

no-honeymoon

strategy of all-out resistance to Obama

, even though the country was in an economic meltdown? Then-Sen. George Voinovich (R-Ohio) said that "if [Obama] was for it, we had to be against it."
So it's mind-bending to hear Dumb Ron Johnson whine about the supposed "attacks" on the grifting Trump family presidency:
Johnson: "I have never in my lifetime seen a president after being elected, not having some measure of well wishes from his opponents; I've never seen a president, administration, be sabotaged from the day after the election; I've never seen no measure of a honeymoon what-so-ever."
Johnson, chairman of the Senate's Homeland Security committee, rambled from one conspiracy theory to another (just like every Trump cultist), and admitted he doesn't trust the CIA or the FBI.
Johnson: "No, I don't — absolutely not. No, and I didn't trust them back then."
So, Nothing like this ever happened under Obama? Trump Investigations plays into GOP Victim-Hood
: Here's just a quick reminder below. Note: Remember Trump's own attempts to seek out Obama's birth certificate to prove he was not a U.S. citizen and a secret Muslin:
MSNBC: Republicans made aggressive use of their investigative powers ... matters involving Hillary Clinton, her use of email as secretary of state, her conduct of foreign policy and the Clinton Foundation ... House Republicans unleashed a barrage of subpoenas ... a half dozen GOP-led House committees conducted protracted investigations of the 2012 attacks on U.S. diplomats in Benghazi, Libya ... investigations of the 2009-2011 Operation Fast and Furious episode – a botched initiative against drug cartels that ended up putting guns in the hands of murderers ... investigations into the IRS's treatment of conservatives, and his administration's loan guarantee to the failed solar-panel startup, Solyndra. And much more.
Who can forget Johnson's imagined "secret society?"
Or this Johnson gem:
Ron Johnson now has his eye on the governorship in Wisconsin. Just a little advice to anyone thinking about moving to a state who's economy is held hostage by the gerrymandered Republican Party determined to not change a thing because after 8 years of control, everything is perfect now; DON'T.
Cache
Sir Alex Ferguson is still giving advice to his former players as they follow in his managerial footsteps.

Cache
As an experienced Appraiser/Repair Advisor you'll be focused on two main areas: Accurate repair advice and customer service. $35,000 - $75,000 a year
From Indeed - Mon, 16 Sep 2019 02:12:53 GMT - View all Saskatoon, SK jobs

Cache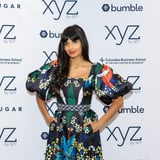 Jameela Jamil didn't want to start a social movement on Instagram specifically - "I was never much of a pictures girl," she told POPSUGAR ahead of a conversation at New York City's 92Y with writer Ashley C. Ford. What began as a single post about her weight in worth, not in numbers, quickly became an account for every type of person to contribute to this idea that we're more than what the scale says. With 870,000 Instagram followers, a community that's turning into a multimedia platform, and a push to fight for human rights, environmental justice, and mental health awareness, I Weigh has exceeded all of Jameela's expectations.
"I was very surprised that it turned into this whole movement around the world, but it's become about so much more than bodies now," she said. "We are able to mobilize young activists around climate change and ageism and gender discrimination and racial discrimination and trans discrimination. This has become an activist platform where we are going to leverage my privilege and my finances to try and help young activists worldwide who don't have access to that, to get the much-needed word out, because I can't be the spokesperson for everyone. I shouldn't be the spokesperson for everyone." The 33-year-old who plays Tahani Al-Jamil on The Good Place said that she's so invested in the movement that she's taking a break from her first-ever acting gig (the series finished filming and will come to a close after its fourth season). She'll be shifting her focus toward the launched of I Weigh into a full-blown activism platform. She's the investor and will be in the office with her team of women every day, hard at work.
Jameela first got the idea for I Weigh while scrolling through Instagram and seeing a post of the Kardashians with their weights written across their bodies. She said she's been campaigning for eating disorder awareness since she was 19 years old - she had her own experience with an eating disorder as a teen and says her life was "so messed up" - and the post immediately triggered emotions. Jameela explained, "I saw a post of women who deserve to be treated with more respect than any numbers written across their body that aren't even their net worth, it's their body weight. A photo like that of a man just wouldn't exist, nevermind a group of businessmen who are worth upwards of a billion or two billion dollars, and so that just made me so angry. That's why I decided to post what I weigh, which is actually my contribution to society, my financial independence, my relationships."
Once I Weigh started in March 2018, Jameela also began advocating for a safer space on Instagram. The social media platform, she stated, is full of unrealistic imagery, toxic messages, and diet and detox products endorsed by celebrities promising impossible transformations without clear side effects listed. Instagram itself wanted to have a meeting with Jameela - "I think they really supported I Weigh, and they'd been trying to clean up Instagram and turn it into a safe space for young people. It wasn't ever supposed to be what it became," she told us - so, before the meeting, she decided to act. Jameela started a petition called "Stop celebrities promoting toxic diet products on social media." In just three days, it got 250,000 signatures.
"We're just clearing the rubbish out of Instagram."
Instagram listened. On Sept. 18, it announced a new policy that will block users they know to be under 18 from viewing posts that include price tags with the intent of selling weight-loss products or cosmetic procedures, according to a press release sent to POPSUGAR. It will also ban any posts that make a "miraculous claim" about these products and link to a "commercial offer such as a discount code," and people will be able to eventually report a post that they think violates the policy. Elle UK spoke to the actress about Instagram's new policy last month, so you can read her initial comments there. "We're just clearing the rubbish out of Instagram," Jameela told POPSUGAR.
"I don't really wish Instagram for anyone under the age of 18 currently where it's at," she said, adding that it has the capacity to be a great place "that a lot of amazing activism is taking place on." She pointed out, for instance, that the Me Too and Time's Up movements wouldn't have existed without social media, so these spaces do have tremendous power. "We just need to do more to legislate it and police it and make sure that young people are safe," she said.
Start Applying This Positive Change to Your Own Instagram Feed
Though some of what you see on Instagram isn't in your control, much of it is. Jameela gave us some tips for trying to cultivate this safety factor online. For one, she suggested, delete or mute accounts that make you feel lesser than. "I think anyone who makes you feel bad about your life or your clothes or your weight or your skin color . . . any of those people . . . you just delete them," she said. "Why would you ever purposefully show yourself upsetting images? It's not going to get you more money, it's not going to make you thinner, and it's not going to make you happier. It's just going to make you sad and take up your valuable time."
Also, you should get rid of the idea that you need to follow certain people to stay up to date on pop culture, she stated. If it stresses you out, if such people promote negativity or post photoshopped photos, you can curate your own social media space and check in on those accounts when you ever need to. (Jameela, in fact, gave me this advice when I told her that working in media makes me feel like I need to follow people to stay up to date. "They still exist," she assured me, "and when you need to find them, check on them.")
"Protect yourself. You deserve that."
Jameela continued, "I unfollowed all the supermodels, and I followed Ashley Ford and Roxanne Gay and these wonderful people. They're the influencers I'm interested in, people who can make my mind expand and people who are making me feel seen and who pushed me to learn." My favorite hack of Jameela's? To avoid upsetting images on her Explore page, click the "Animals" category on the top bar. Because of that, she's rarely seen a diet product - "Or ass!" she noted - on that page in years. Jameela doesn't let herself scroll aimlessly; cute animal pictures, after all, are better. "Protect yourself," she encouraged. "You deserve that."
Cache
The essence of friendship and getting along with people is to cultivate the ability of putting yourself in their place, and acting accordingly. Friendship is reciprocal. To be liked, one must be ready to make himself likable. That is why Epicurus, the great philosopher said, "Of all the means to insure happiness throughout the whole of life by far the most important is the acquisition of friends."
What is friendship these days? Modern busy life hardly leaves room for friends. In the modern societies which are turning more and more consumerist and selfish, values of life seem to change faster than the latest model of cell phones. It has become very hard to find true friends who can share everything confidentially.
Ten necessary principles of friendship
1) Proper understanding is the kernel of real friendship. Hence the first principle of friendship is to understand and make others feel important. Since everybody in the world wants to be treated important, you have to be generous with praise and recognition of their accomplishments.
2) On your part, be amicable and congenial to others. Always arguing or striking up a quarrel on the least excuse may irritate any friendship and cause a deathblow to friendship. Listen to others and encourage them to talk about themselves.
3) Try to look at friendship positively and appreciate others. Make them feel comfortable with your friendship so that they enjoy your appreciation, advice and help. Let them experience that they are important to you.
4) Friendship should not be just a lip service. It should be real and fostered in heart. Selfish motivated friendships will dwindle and disappear very soon. Try to understand your friend's mind, his likes and dislikes, and his moods. Try to adjust yourself, though you do not have to tolerate any undesirable attitude. Tolerance is one of the foundations upon which friendship is built, as no one is absolutely perfect.
5) Be careful about your words. . The habit of talking carelessly, of not being able to keep a secret, is at the root of friendships breaking up.
6) They should be reliable and faithful. Never give way to any suspicion and keep your word, no matter how difficult the circumstances may be. They should be assured of your faithfulness. They should realize that you will go to any lengths to keep your promise.
7) Do not desert and betray your friend in any situation especially in their adversities. Betrayal is the death blow to any friendship and shatters friendship. Never be carried away by the gossip mongers' false tales.
8) Thiruvalluvar, a famous South Indian saint poet, says about the greatness of friendship, "Friendship should be timely like the hand protecting ones shame when the towel slips from the loin." Stand by your friend in his anxieties and adversities. Try to help your friends in as many ways as possible. Let them feel that they have some one who cares them really.
9) Friendship should not be a mere flattery. Some people do not like their mistakes to be criticized, as it gives them a sense of inferiority. It is the duty of a friend to correct him properly whenever he goes out of track..
10) Do not forget that only constructive criticism can be of much help, provided it is appreciated and accepted. They should not taken as a wounding remark. Always try to share a common interest with your friend. Sharing serves as a bond, and also acts as the motivation for many shared activities. Many friendships spring up on a playing field, in an art gallery, or in places which cater to common interests.
http://family.wikinut.com
Cache
Women are like tricks by sleight of hand,

Which, to admire, we should not understand.
WILLIAM CONGREVE, Love for Love

I have seen too much not to know that the impression of a woman may be more valuable than the conclusion of an analytical reasoner.
SIR ARTHUR CONAN DOYLE, The Adventures of Sherlock Holmes

LORD BYRON, Don Juan

It is the plain women who know about love; the beautiful women are too busy being fascinating.
KATHARINE HEPBURN, Evan Esar's 20,000 Quips & Quotes

The plainest man who pays attention to women, will sometimes succeed as well as the handsomest man who does not.
CHARLES CALEB COLTON, Lacon


The great question that has never been answered, and which I have not yet been able to answer, despite my thirty years of research into the feminine soul, is "What does a woman want?"
SIGMUND FREUD, Ernest Jones' Sigmund Freud: Life and Work


A woman cannot be herself in the society of the present day, which is an exclusively masculine society, with laws framed by men and with a judicial system that judges feminine conduct from a masculine point of view.
HENRIK IBSEN, From Ibsen's Workshop


"Woman" is my slave name; feminism will give me freedom to seek some other identity altogether.
ANN SNITOW, "A Gender Diary," Conflicts in Feminism



There is in every true woman's heart, a spark of heavenly fire, which lies dormant in the broad daylight of prosperity, but which kindles up and beams and blazes in the dark hour of adversity.
WASHINGTON IRVING, The Sketch Book

Men are allowed to have passion and commitment for their work ... a woman is allowed that feeling for a man, but not her work.
BARBRA STREISAND, People Magazine, May 31, 1993


Every woman should have four pets in her life. A mink in her closet, a jaguar in her garage, a tiger in her bed, and a jackass who pays for everything.
If young women were not deceived into a belief that affectation pleases, they would scarcely trouble themselves to practise it so much.
MARIA EDGEWORTH, Mademoiselle Panache


Everything about woman is a riddle, and everything about woman has a single solution: that is, pregnancy.
FRIEDRICH NIETZSCHE, Thus Spake Zarathustra


For I cannot think that GOD Almighty ever made them [women] so delicate, so glorious creatures; and furnished them with such charms, so agreeable and so delightful to mankind; with souls capable of the same accomplishments with men: and all, to be only Stewards of our Houses, Cooks, and Slaves.
DANIEL DEFOE, The Education of Women


All women become like their mothers. That is their tragedy.
OSCAR WILDE, The Importance of Being Earnest

A woman's whole life is a history of the affections.
WASHINGTON IRVING, The Sketch Book


Let men tremble to win the hand of woman, unless they win along with it the utmost passion of her heart.
NATHANIEL HAWTHORNE, The Scarlet Letter


When women are the advisers, the lords of creation don't take the advice till they have persuaded themselves that it is just what they intended to do. Then they act upon it, and, if it succeeds, they give the weaker vessel half the credit of it. If it fails, they generously give her the whole.
LOUISA MAY ALCOTT, Little Women


What happens is that, as with drugs, he needs a stronger shot each time, and women are just women. The consumption of one woman is the consumption of all. You can't double the dose.
IAN FLEMING, John Pearson's The Life of Ian Fleming

Every world has faults

This one has too many

Unattainable Female Objects.
DAVID JONATHAN NEWMAN, "U.F.O.," The Light Looks Another Way

Don't wait for the good woman. She doesn't exist.
CHARLES BUKOWSKI, letter to Steve Richmond, Nov. 1971
Woman was God's second mistake.
FRIEDRICH NIETZSCHE, The Antichrist


I think women dwell quite a bit on the duress under which they work, on how hard it is just to do it at all. We are traditionally rather proud of ourselves for having slipped creative work in there between the domestic chores and obligations. I'm not sure we deserve such big A-pluses for all that.
TONI MORRISON, Newsweek, Mar. 30, 1981


You won't regret the men you never killed, but you will regret the women you passed up.
BERNARD CORNWELL, The Winter King


Lone women, like to empty houses, perish.
CHRISTOPHER MARLOWE, Hero and Leander


Birth control is the first important step woman must take toward the goal of her freedom. It is the first step she must take to be man's equal. It is the first step they must both take toward human emancipation.
MARGARET SANGER, "Morality and Birth Control," Birth Control Review, Feb-Mar., 1918


Women are supposed to be very calm generally: but women feel just as men feel; they need exercise for their faculties, and a field for their efforts as much as their brothers do; they suffer from too rigid a restraint, too absolute a stagnation, precisely as men would suffer; and it is narrow-minded in their more privileged fellow-creatures to say that they ought to confine themselves to making puddings and knitting stockings, to playing on the piano and embroidering bags.
CHARLOTTE BRONTE, Jane Eyre


The happiest women, like the happiest nations, have no history.
GEORGE ELIOT, The Mill on the Floss



In revenge and in love woman is more barbaric than man is.
FRIEDRICH NIETZSCHE, Beyond Good and Evil

No matter what a woman looks like, if she's confident, she's sexy.
I, Woman, am that wonder-breathing rose

That blossoms in the garden of the King.
ELSA BARKER, The Mystic Rose

I'm not denyin' the women are foolish: God Almighty made 'em to match the men.
GEORGE ELIOT, Adam Bede

I know little of women. But I've heard dread tales.
HAROLD PINTER, Moonlight

O woman, perfect woman! what distraction

Was meant to mankind when thou wast made a devil!
JOHN FLETCHER, Monsieur Thomas

In Hollywood, the women are all peaches. It makes one long for an apple occasionally.
W. SOMERSET MAUGHAM, Gene Shalit's Great Hollywood Wit



It is possible, reading standard histories, to forget half the population of the country. The explorers were men, the landholders and merchants men, the political leaders men, the military figures men. The very invisibility of women, the overlooking of women, is a sign of their submerged status.
HOWARD ZINN, A People's History of the United States

Of all things upon earth that bleed and grow,

A herb most bruised is woman.
EURIPIDES, Medea

The sexual life of adult women is a "dark continent" for psychology.
SIGMUND FREUD, The Question of Lay Analysis

Woman's mind

Oft' shifts her passions, like th'inconstant wind;

Sudden she rages, like the troubled main,

Now sinks the storm, and all is calm again.
JOHN GAY, Dione
http://www.notable-quotes.com
Cache
President Donald Trump on Monday cast his decision to abandon Kurdish fighters in Syria as fulfilling a campaign promise to withdraw from "endless war" in the Middle East, even as Republican critics and others said he was sacrificing a U.S. ally and undermining American credibility. Trump declared U.S. troops would step aside for an expected Turkish attack on the Kurds, who have fought alongside Americans for years, but he then threatened to destroy the Turks' economy if they went too far. It was the latest example of Trump's approach to foreign policy that critics condemn as impulsive, that he sometimes reverses and that frequently is untethered to the advice of his national security aides.
Cache
Mike Tyson offered advice to Conor McGregor on Monday about how the former UFC champion can change the behavior that has led to legal issues outside of the Octagon.

Cache
Ladies, do you want to add muscle definition to your frame without looking too manly? What are the best exercises for building lean muscle for women? Read on for some expert advice on the best weight train exercises for women.

Cache
What kinds of weight training routines will really help you bulk and buff up successfully? Are some routines better than others? Continue reading for some no-nonsense advice about the best weight training routines for you.

Cache
Are you trying to bulk up and gain muscle definition, but you just do not know the best way to go about it? Continue reading for advice on the best way to get buff for the beach.

Cache
DEPUTY Minister for Information U Aung Hla Tun met with the editorial staff for advice on the quality improvement of the Global New Light of Myanmar,

the semi-state owned English language newspaper, on Nga Htat Kyee Pagoda Road, Bahan Township, Yangon, Yesterday.


At the meeting, the Deputy Minister called for ensuring the quality of newspaper in terms of accuracy of figures and data, correct English writing and reliability for the readers.
He also coordinated the works of newsroom discussed by the editorial staff before he looked around printing machines of the newspaper.

—MNA
(Translated by Aung Khin)
Ref; THE GLOBAL NEW LIGHT OF MYANMAR
PHOTO: MNA



Cache
Day how To Write A Research Paper In One? Fast Navigation Okay, it takes place. You postpone your projects before the final time for a few crucial explanation. exactly What must you do when you have just one time ahead of the due date in your college? Follow our advice using this article, or perhaps […]
The post Day how To Write A Research Paper In One? appeared first on Nashville Soil.
Cache
Hi Silvia, could you advice if company plan to change usefull life of PPE with goal to be in line with Group policy. should we recalculate it for every assets retrospectively or could just apply prospectively?

Cache
Sales oriented position requiring advanced communication skills and a thorough knowledge of insurance products. Provide continuing advice to these accounts.
From Platte Valley Companies - Tue, 01 Oct 2019 00:59:38 GMT - View all Casper, WY jobs

Cache
Great advice like always! I was recently sued by 2 collections agencies and it sucks! I am paying off debt FIRST and then I will tackle it. Once debt is paid off- I will settle. Thank you Miko for writing this article.

Cache
I have a Roland RD 2000.... not the same but maybe the engineering approach is similar. Sorry, I am not going to pull up the manuals... Roland manuals are difficult to say the least.

In short, on my RD 2000, I can not save EQ settings for sounds. EQ settings are "system-wide" and are saved only by saving "system" settings. So, regardless of what you did to the sounds, saved them, or whatever, when you power up, the "system" settings are loaded and EQ is one of them. EQ settings are for all sounds. Then, separate from system settings, you can save and recall sound settings.

Check out to see if the manual describes "saving system settings" and look to see if EQ is one of them... I suspect it is.

If EQ is system only, you still may be able to EQ-like settings for a sound. The (...)



Cache
THE Scottish Homebuilding & Renovating Show, Scotland's largest consumer exhibition for self-builders, home renovators and...

Cache
Fanboy News! Do you want to spend 24k on a signed photo of Trump and King Jong-Un? Some Outlander NYCC Autograph insight, Autograph graphcast and more! Check out the rest below! Outlander at NYCC 2019: All you need to know about the autograph signing Fans at New York Comic-Con 2019 will get the chance to […]

Cache
SOMERSET parents were urged not to follow health authority advice on how to eradicate head lice because of possible 'Jekyll and Hyde' side effects on their children.

Cache
Some of the best advice I received was when I was experiencing a lot of pain confronting the abuse I endured from my family and later romantic relationships. I opened my heart to a pastor about the hurt in my life and he told me "you don't have to make yourself feel vulnerable in person and forgive someone face-to-face. Forgiveness can be done at anytime from a safe distance." I never looked at things that way and it helped me let go of pain and guilt I felt throughout my life. As my parents are still alive, although I have distanced myself for my overall wellbeing, I still had the need to reach out because I recently found out my husband and I are expecting a baby of our own and I wanted to say how I felt to lay my feelings to rest once and for all. It was cathartic to write out my feelings and realize how strong of a person I am and how my family has missed out on knowing me thinking I'm good for nothing. I was able to Express how I am passionate about raising my child in a loving environment free of violence and apathy and it felt good to express how I feel without the need for validation and no expectations. The response I got was apathetic and stoic, histocially as they have behaved towards me, they never claimed any responsibility for their actions I expressed in my letter nor validated my feelings (which was the source of my pain for years) but it didn't matter to me because I know I did what I felt I needed to do - I needed to confront the hell they put me through, their lack of love and support and share despite that I forgive them and I still love them because that's the woman I am, I recognize they brought me into this world and now I have the opportunity to do better because if the woman I have become. I am a strong and beautiful being despite them, I didn't have their support then and I don't need it now because I have an inner strength that has sculpted me to be steadfast. I reached out to them to express how I feel and face them at the same opportunity, I did this so when they pass I know I gave them the chance to be open hearted, I forgave them and they chose otherwise (I can release myself from feeling like my feelings are unsolved or have any guilt). I'm a spiritual person so I wanted to honour my parents and treat them as I want to be treated and release myself from feelings of unworthiness and powerlessness because their limiting beliefs don't have to be mine anymore. Everyone copes with pain and trauma differently, and the rejection and abuse by your birth family can be damaging as society puts so much emphasis on close family bonds being the norm. Something that has brought me a lot of peace is that 'family' doesn't have to be defined by those connected to us by DNA, by letting go of my birth family it has made room for real love and peace in my life. I felt a void in my life by not having my parents to stand by me or siblings who cared about me and I filled that void by being a sister and child to those without that connection (seniors, orphaned and neglected children, etc). Everyone copes differently so what works for some may not work for others but for me reaching out and volunteering (formally and informally) has brought a lot of love into my life. I never developed a close bond with my parents but there are hundreds if not thousands of people I opened my heart to and had a genuine connection with, making the world a little brighter. In reading others feedback I do agree there is the danger of making bad choices by feeling "needy" for love and validation - hence how I ended up in abusive relationships over the years, making unhealthy choices. That's why I talk about my experiences and own upto my mistakes to maybe help others from undergoing the pain I experienced when feeling unworthy and seeking validation in all the wrong ways (binge drinking to 'fit in' and 'numb out', having numerous flings and seeking validation from men, etc). I also spoke to counselors and other survivors of abuse to work through the trauma and make healthy choices, it took me a lot of years of pain and suffering to realize I don't need to revictimize myself, I deserve better and need to love myself for me and I need to be selfish and put myself first, approve myself and be proud of myself. I didn't need my family to do that for me, I needed to love myself. Just like forgiving my family, it allowed me to forgive myself for my mistakes and move on. I hope this helps.

Cache
Opportunities:CFP: Journal on Education in Emergencies [info]- Submit manuscripts by 15 October 2019.Webinar: Language Solutions for Education in Emergencies [info]- Sign up for a time slot on 16 October 2019 or 18 October 2019.Blog posts:Education in Emergencies (Unicef Blog, Sept. 2019) [text]Trauma, Racism and Unrealistic Expectations Mean African Refugees are Less Likely to Get into Australian Unis (The Conversation, Aug. 2019) [text]New book:Unlocking the Potential of Migrants: Cross-country Analysis (OECD, Sept. 2019) [text]- "Among the millions of asylum seekers who recently arrived in OECD countries, the majority are young people who may be able to take advantage of vocational education and training (VET) opportunities to help them enter skilled employment. This report provides advice to governments and other stakeholders who are seeking to use VET to promote integration, in particular for young humanitarian migrants. While the study draws particularly on policy…


Next Page: 25 © Googlier LLC, 2019