Cache
UPDATE 10/7: I think farmers have had enough, maybe, I hope anyway...

1. "I went to Madison feeling financially scared and emotionally depressed but hopeful," said Paul Adams, who runs a 500-cow organic dairy near Eleva, WI."I came home feeling financially scared, emotionally depressed, unwanted, and unneeded."





2. Brittany Olson left her Barron County farm at 2am to make the trip to Expo and hear Perdue speak. "To go through the effort to see the USDA secretary, only for him to say that small farms like ours likely have no future made me feel like little more than a peasant in a system of modern-day feudalism," Olson said.





3. "To me, it really drew a line in the sand on just where this administration stands," said Chippewa County dairy farmer George Polzin.
Danielle Erdvick summed it up this way in the story:

But I sense a fire growing in the belly of the family farmers I meet in my work with Farmers Union. Farmers are weary. But there's a growing flicker that's starting to feed a change in the narrative. No more will they be spoon-fed a top-down vision for rural America. Instead, I see a drive for a farmscape where fair prices, local food systems, clean water, and land conservation are at the heart of farm policy. How can we achieve it? It'll take actually enforcing America's antitrust laws and holding corporations accountable when they try to monopolize an industry. It'll mean addressing market manipulation. It'll mean not raising our hackles, as farmers and ag groups, every time someone wants to talk about clean water or livestock siting. It'll mean continuing to adopt regenerative practices and thinking outside the box so we're protecting our natural resources for our children and grandchildren.
__________________________________________________________________________________________________



Farmers will never stop voting for Republicans. Sadly, GOP promises of "small government" simply mean they don't really have to do anything for their constituents, and deregulation is anything that basically leaves them alone.

Tariff War is not Their Fight: It seems farmers are okay sacrificing their livelihoods for big corporate interests seeking intellectual rights and protections.

And then the last shoe dropped; Ag Sec. Sonny Perdue told us what big corporate Republican politicians were really thinking about family farmers:


Perdue told reporters that he doesn't know if the family dairy farm can survive as the industry moves toward a factory farm model ... "In America, the big get bigger and the small go out. I don't think in America we, for any small business, we have a guaranteed income or guaranteed profitability."
A few farmers suddenly realized what was really going on...

Jerry Volenec, a fifth-generation Wisconsin dairy farmer with 330 cows, left the Perdue event feeling discouraged about his future. "What I heard today from the secretary of agriculture is there's no place for me. Can I get some support from my state and federal government?"

Darin Von Ruden, president of the Wisconsin Farmers Union and a third-generation dairy farmer who runs a 50-cow organic farm (said) getting bigger at the expense of smaller operations like his is "not a good way to go. Do we want one corporation owning all the food in our country?"
Democrats, Governor Tony Evers backs Family Farms, despite never getting their vote, but after Sonny Perdue's comment, even our laid back Gov. had to say something:




"Are they struggling? Absolutely. But I think at the end of the day we need to get behind them rather than saying, ah maybe you should go larger. I, frankly, resent that the Department of Agriculture secretary from the federal government came in and kind of lambasted them."
But don't take Evers word for it, here's a comment made at the Minnesota Farmfest about CAFO's. Note: Why were visa's for dairy labor ever determined to be seasonal and not year around?:
Wisconsin dairy farmers are still feeling the sting of Trump's visit to Milwaukee in July, where the president downplayed the suffocation felt by farmers here because of Trump's own tariffs.



Trump: "Some of the farmers are doing well. ... We're over the hump. We're doing really well."
Farmer Response...:
"If he's saying farmers are over the hump, he would be badly mistaken," said Darin Von Ruden, a third generation dairy farmer. "In order to get over the hump we need to stop losing dairy farms."
From PBS's Market to Market: Trump's says farmers are happy...
Farmers are slamming Trump's $28 billion farm bailout — more than double Obama's 2009 payment to automakers — as a 'Band-Aid'.
Perdue editorial doesn't repair Damage
: Nope, his word salad backtrack to obscure how he really feels, is a little late. In fact, Perdue reminds farmers how this whole problem was really Trump creation:
Purdue: "President Donald Trump has made it his mission to support American agriculture and negotiate better trade deals so our productive farmers can sell their bounty around the globe."
And don't forget how Scott Walker pushed oversupply in the dairy industry.
Here's what one farmer, "a great patriot," really thinks about Trump:
Cache
With collaborative robots proliferating, we wanted to know who's using these robots and what tasks they're doing. Design News caught up with Walter Vahey, executive vice-president at Teradyne, a company that helps manufacturers gear up their automation. Vahey sees a real change in the companies that are deploying robotics. For years robots were tools only for the largest manufacturers. They required expensive care and feeding in the form of integrators and programming. Now, collaborative robots require configuration rather than programming, and they can be quickly switched from task to task.
Vahey talked about robot companies such as Universal Robots (UR) which produces robot arms, and MiR, a company that produces collaborative mobile robots. He explained how they're putting robotics in the hands of smaller manufacturers that previously could not afford advanced automation. The difference is that these robots are less expensive, they can be set up for production without programming, and they can be quickly reconfigured to change tasks.
Robots are now within the investment reach of small manufacturers. That's fueling a surge in the use of collaborative robots. (Image source: Universal Robots)
We asked Vahey what's different about collaborative robots and what he's seeing in robot adoption among smaller manufacturers.
Design News: Tell us about the new robots and how they're getting deployed.
Walter Vahey: Companies such as Universal Robots and MiR are pioneering the robot space. They're bringing automation to a broad class of users and democratizing automation. For small companies, the task at hand is to figure out how to fulfill their orders. It's particularly challenging to manufacturers. In a tight labor market, manufacturers are facing more competition, growing demand, and higher expectations in quality.
Manufacturer can plug UR or MiR robots in very quickly. Everything is easy, from the specs up front to ordering to quickly arranging and training the robot. There's no programming, and the robots have the flexibility to do a variety of applications. Every customer is dealing with labor challenges, so now they're deploying collaborative robots to fulfill demand with high quality.
The whole paradigm has shifted now that you have a broader range of robot applications. You can easily and quickly bring in automation, plug it in ,and get product moving in hours or days rather than months. That's what's driving the growth at UR and MiR.
The Issue of Change Management
Design News: Is change management a hurdle?. Does the robot cause workforce disruption?
Walter Vahey: We really haven't seen that as an issue. The overwhelming need to improve and fulfill demand at a higher quality level helps the manufacturers deploy. It outweighs other challenges. We help with the deployment, and the manufacturers are making the change easily.
We grew up as a supplier of electronic test equipment. Since 2015, we've entered the industrial automation market with a focus on the emerging collaborative robot space. We see that as a way to change the equation for manufacturers, making it faster and easier to deploy automation.
Design News: What about return on investment? Robotics can be a considerable investment for a small company/
Walter Vahey: The customers today are looking for relatively short ROI, and we're seeing it from 6 months to a year. That's a no brainer for manufacturers. They're ready to jump in.
We work hard to make deployment less of an issue. We have an application builder, and we use it to prepare for deployment. The new user may have a pick-and-place operation. They choose the gripper, and we guide them to partners who make it easy to deploy.
The application builder helps the customer pick the gripper. The whole object is to get the customer deployed rapidly so the automation doesn't sit. With MiR, the robot comes in, and we find an easy application for the mobile device. We take the robot around the plant and map it. We've work to guide customers through an application quickly and make the robot productive as soon as possible.
There are hundreds of partners that work with UR and MiR, providing grippers and end effectors. We have a system that customers can plug into. Customer can look at grippers from a wide range of companies. We're not working just on the robot deployment. We work to get the whole system deployed so they can quickly get the ROI.
What Tasks Are the Robots Taking On?
Design News: Who in the plant is using the robots, and what tasks are involved?
Walter Vahey: There is a range of users. To be effective at training a robot and configuring it, the people best suited for it are the ones most aware of the task. To get the robot to be effective you have to know the task. By and large, the person who has been doing that task is best suited to train the robot. That person can then train other robots. Nobody's better suited to do it than the people who know what needs to be done.
The tasks are broad set of applications. We automate virtually any task and any material movement. It's not quite that simple, but it's close. With UR, we're doing machine learning, grinding, packing, pick-and-place, repetitive tasks, welding. It's a very broad set of applications. In materials it's also very broad. Parts going from a warehouse to a work cell, and then from the work cell to another work cell, up to a 1000-kilo payload. We're moving robots into warehousing and logistics space, even large pieces of metal. The robots are well suited for long runs of pallets of materials.
Rob Spiegel has covered automation and control for 19 years, 17 of them for Design News. Other topics he has covered include supply chain technology, alternative energy, and cyber security. For 10 years, he was owner and publisher of the food magazine Chile Pepper.
The Midwest's largest advanced design and manufacturing event!
Design & Manufacturing Minneapolis connects you with top industry experts, including esign and manufacturing suppliers, and industry leaders in plastics manufacturing, packaging, automation, robotics, medical technology, and more. This is the place where exhibitors, engineers, executives, and thought leaders can learn, contribute, and create solutions to move the industry forward. Register today!
Cache
MD-Baltimore, Duties:  Monitor and coordinate all data system operations, including security procedures, and liaison with infrastructure, security, DevOps, Data Platform and Application team.  Ensure that necessary system backups are performed, and storage and rotation of backups is accomplished.  Monitor and maintain records of system performance and capacity to arrange vendor services or other actions for

Cache
COLUMBUS, Ohio (AP) — Republican Gov. Mike DeWine's new proposals to address Ohio gun violence in the wake of the Dayton mass shooting don't include background-check requirements for gun sales or a so-called red-flag law to restrict firearms for people perceived as threats, despite his earlier support of those ideas.
Instead, his administration detailed legislative proposals detailed Monday intended to increase and improve background checks and ensure people don't have firearms if a court has deemed them to be a danger. Among other changes, the "STRONG Ohio" plan also would increase penalties for anyone who provides a gun to someone who is legally prohibited from having one, and require that certain types of protection orders and arrest warrants be reflected in state and federal law enforcement databases to ensure more accurate background checks.
DeWine said his team consulted with city leaders, lawmakers and many others and worked to produce proposals that he believes will get results, protect people's rights — and be able to pass the Republican-led Legislature.
"They do not infringe on Second Amendment rights for anyone who has a legal right to own a gun," Lt. Gov. Jon Husted said. "What the plan does is put dangerous people — criminals — on notice that if you're a threat to yourself or others, you are not legally allowed to possess weapons, and we're going to build a system to ensure that you don't."
Husted said the idea of a red-flag law that still protected gun owners' due process proved "inadequate and unworkable" because of the time required for due process and the danger that could pose for law enforcement and because removing a weapon doesn't ensure the subject won't harm themselves or others. So-called red flag laws allow a court to temporarily seize guns from people believed to be a danger to themselves or others.
The news conference included the legislation's sponsor, GOP Sen. Matt Dolan, of Chagrin Falls, along with supportive statements from Dayton Mayor Nan Whaley and Whitney Austin, a gun owner seriously wounded in a Cincinnati shooting last year.
Whaley, a Democrat, recalled how a crowd chanted "Do something!" as she and DeWine attended a vigil after a shooter in Dayton killed nine people in August. The new proposals don't do enough but are an "important start," she said.
"This is the first time in my career that I have witnessed our state government seriously consider restrictions on access to guns instead of allowing more dangerous weapons in our communities," Whaley said.
The top Democrat in the House, Rep. Emilia Strong Sykes, of Akron, objected more bluntly.
"When the people told the governor to do something, they didn't mean to do just anything," she said in a statement. "Ohioans want common sense gun safety. STRONG Ohio is weak."
Advocates from the anti-violence group Everytown for Gun Safety also criticized DeWine, saying he abandoned his earlier proposals and offered legislation that lacks needed changes.
Another group, Ohioans for Gun Safety, said it applauds DeWine's proposal but will continue its separate, ongoing push to use a petition process to change state law to require background checks on virtually all gun sales.
A detailed summary of the STRONG Ohio bill is available here. Key components of the bill will:
Create a process in Ohio law, similar to the current probate court process that directs those suffering from severe mental health conditions into court-ordered treatment, to give hospitals and courts a better ability to help those who are legally declared to be a danger to themselves or others due to drug dependency or chronic alcoholism;
Ensure that citizens have full due process at all probate court hearings;
Ensure that those legally declared by a judge to be a danger to themselves or others do not have access to firearms;
Give family members of those who may be a danger to themselves or others because of drug dependency or chronic alcoholism the ability to more easily petition the probate court for court-ordered treatment;
Mandate that law enforcement agencies and courts enter certain protection orders and arrest warrants for serious crimes into state and federal law enforcement databases to ensure more accurate background check results;
Create a new private-sale background check process that will increase the number of background checks conducted in Ohio while also protecting the privacy of law-abiding gun owners;
Create a legal safe harbor for firearms sellers who require private-sale background checks;
Increase penalties for those who sell or provide a firearm to someone legally prohibited from possessing a gun;
Give judges a range of sentences for felony cases in which a gun was either possessed, brandished, or used;
Increase the penalty for those who are found with a gun while legally prohibited from possessing a firearm;
Increase the penalty for selling a gun to a minor;
Increase penalties for straw purchases and knowingly possessing a straw-purchased gun.
Cache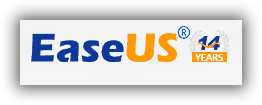 In the highly competitive era of competition, it is not affordable to lose crucial data. Though there are many ways to restore data, recovering Mac data has never been easier before the use of EaseUS Mac Data Recovery Software.
The data recovery software helps you recover deleted, formatted or inaccessible files from Mac, iPod Touch, iMac, hard drive, memory card, SSD, USB, SD card, digital camera, and other storage media easily and conveniently.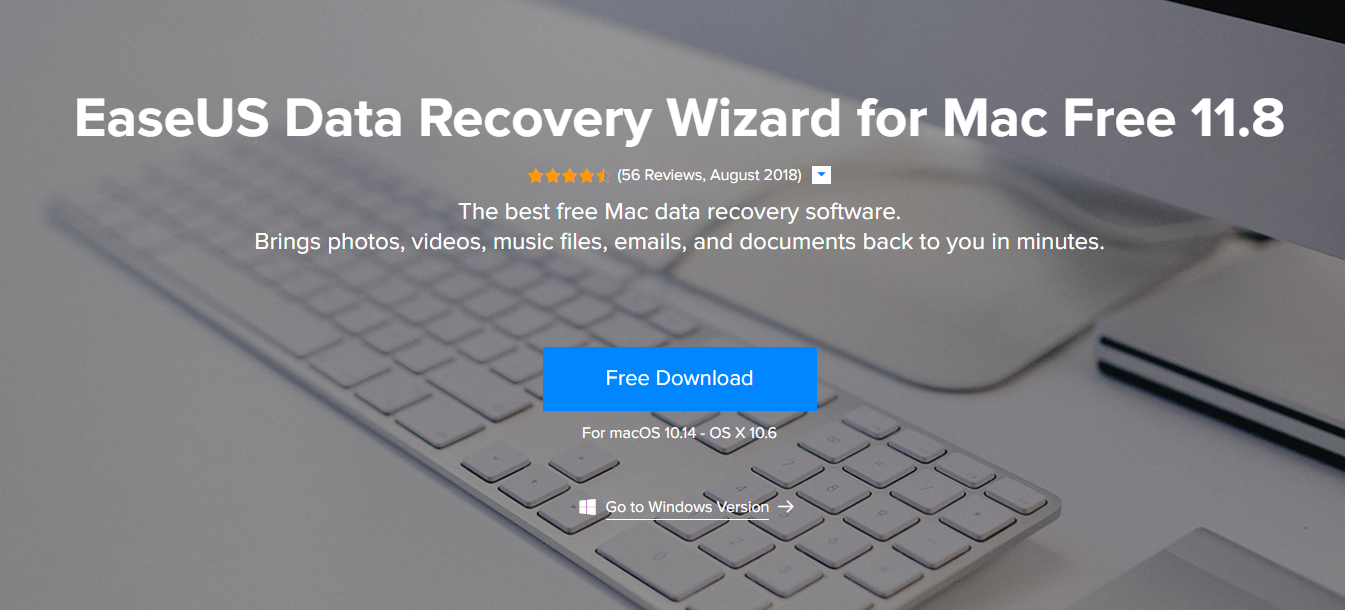 No matter how you lost the data, whether it was a system crash, system error, software failure, accidental deletion, hardware failure, sudden power failure, natural disaster or any other factor, this software is the best solution to get back the lost/ deleted/ formatted data. It recovers 200+ files types on Mac.
The software offers a series of utilities that help in recovering crucial data and information. It offers an easy-to-use experience that allows both the amateurs as well as the pros to recover the lost data.
Whether it's a single file or a whole partition, the software performs the data recovery in just a few clicks!
Cache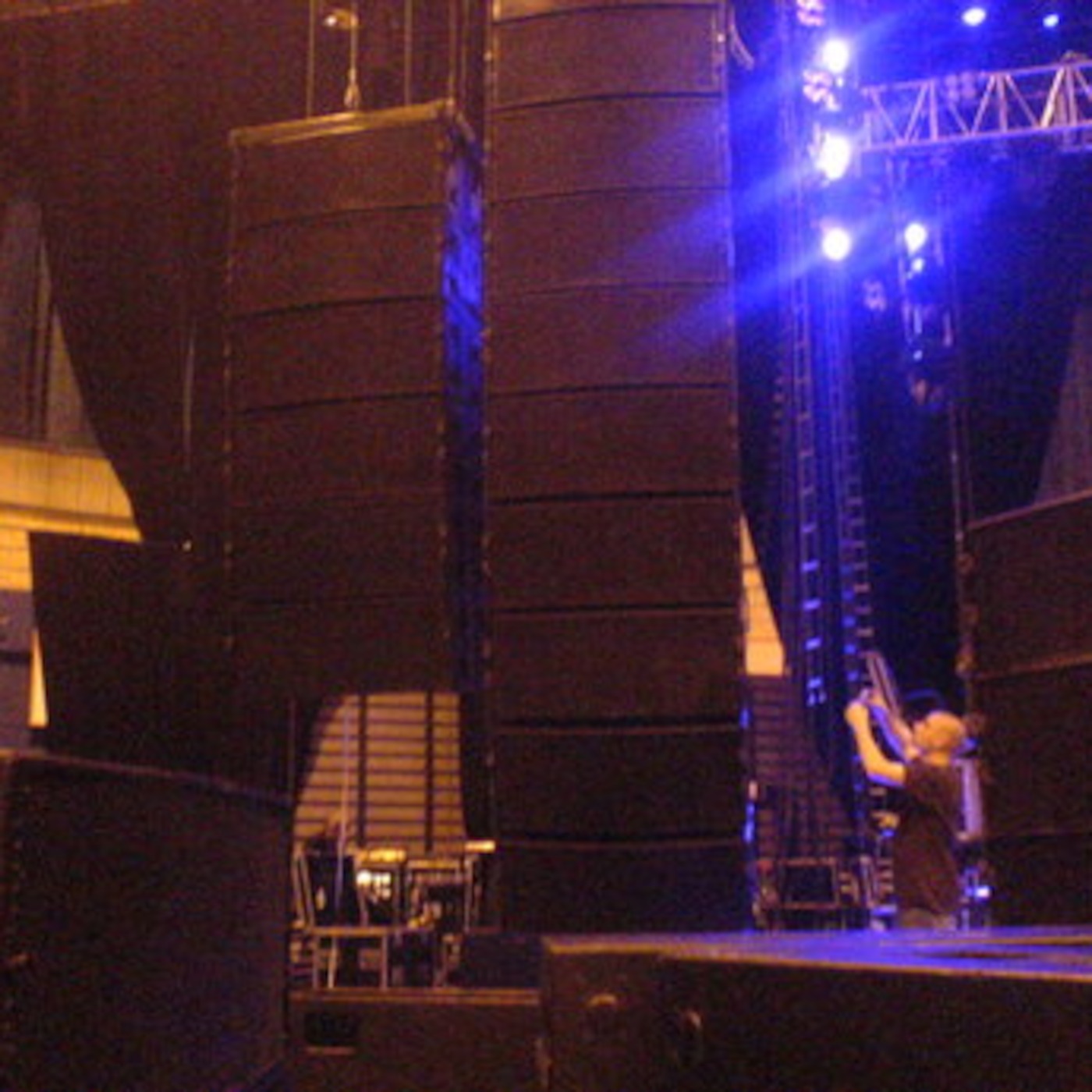 Todays Podcast talks about sound systems frequencies and how they relate ot a PA system. The ways the sound gets split up in to its different frequcency bands Sub Bass Mid & High. The different types of transducer used in a specific frequency band. A Description of the PA system used in the NIA is give as an example of what type of system is being used these days to provide our listening enjoyment. If you'd like any more info on the type of PA system used in the NIA heres the email of the UK Distributer. www.shuttlesound.com Also you might want to check out these web sites as well www.yamahaproaudio.com www.britanniarow.com There's a coversation I have with Mikey G at the NIA in Birmingham. Talking briefly about what the first things to happen at a gig. So tip the truck get the points, these are the specific poistions given to a Rigger( some one who goes in to the roof and assembles a safe flying point that can hold the requiered wieght of all the boxes that will be hung of it). We briefely talk about speaker postions what there called and some of the equipement at FOH (Front Of House) Enjoy

Cache
Published on October 7, 2019 5:10 PM UTC



Find all Alignment Newsletter resources here. In particular, you can sign up, or look through this spreadsheet of all summaries that have ever been in the newsletter. I'm always happy to hear feedback; you can send it to me by replying to this email.

Audio version here (may not be up yet).
Highlights
Towards an empirical investigation of inner alignment (Evan Hubinger) (summarized by Rohin): Last week, we saw that the worrying thing about mesa optimizers (AN #58) was that they could have robust capabilities, but not robust alignment (AN#66). This leads to an inner alignment failure: the agent will take competent, highly-optimized actions in pursuit of a goal that you didn't want.
This post proposes that we empirically investigate what kinds of mesa objective functions are likely to be learned, by trying to construct mesa optimizers. To do this, we need two ingredients: first, an environment in which there are many distinct proxies that lead to good behavior on the training environment, and second, an architecture that will actually learn a model that is itself performing search, so that it has robust capabilities. Then, the experiment is simple: train the model using deep RL, and investigate its behavior off distribution to distinguish between the various possible proxy reward functions it could have learned. (The next summary has an example.)
Some desirable properties:
- The proxies should not be identical on the training distribution.
- There shouldn't be too many reasonable proxies, since then it would be hard to identify which proxy was learned by the neural net.
- Proxies should differ on "interesting" properties, such as how hard the proxy is to compute from the model's observations, so that we can figure out how a particular property influences whether the proxy will be learned by the model.
Rohin's opinion: I'm very excited by this general line of research: in fact, I developed my own proposal along the same lines. As a result, I have a lot of opinions, many of which I wrote up in this comment, but I'll give a summary here.
I agree pretty strongly with the high level details (focusing on robust capabilities without robust alignment, identifying multiple proxies as the key issue, and focusing on environment design and architecture choice as the hard problems). I do differ in the details though. I'm more interested in producing a compelling example of mesa optimization, and so I care about having a sufficiently complex environment, like Minecraft. I also don't expect there to be a "part" of the neural net that is actually computing the mesa objective; I simply expect that the heuristics learned by the neural net will be consistent with optimization of some proxy reward function. As a result, I'm less excited about studying properties like "how hard is the mesa objective to compute".
A simple environment for showing mesa misalignment (Matthew Barnett) (summarized by Rohin): This post proposes a concrete environment in which we can run the experiments suggested in the previous post. The environment is a maze which contains keys and chests. The true objective is to open chests, but opening a chest requires you to already have a key (and uses up the key). During training, there will be far fewer keys than chests, and so we would expect the learned model to develop an "urge" to pick up keys. If we then test it in mazes with lots of keys, it would go around competently picking up keys while potentially ignoring chests, which would count as a failure of inner alignment. This predicted behavior is similar to how humans developed an "urge" for food because food was scarce in the ancestral environment, even though now food is abundant.
Rohin's opinion: While I would prefer a more complex environment to make a more compelling case that this will be a problem in realistic environments, I do think that this would be a great environment to start testing in. In general, I like the pattern of "the true objective is Y, but during training you need to do X to get Y": it seems particularly likely that even current systems would learn to competently pursue X in such a situation.
Technical AI alignment
Iterated amplification
Machine Learning Projects on IDA (Owain Evans et al) (summarized by Nicholas): This document describes three suggested projects building on Iterated Distillation and Amplification (IDA), a method for training ML systems while preserving alignment. The first project is to apply IDA to solving mathematical problems. The second is to apply IDA to neural program interpretation, the problem of replicating the internal behavior of other programs as well as their outputs. The third is to experiment with adaptive computation where computational power is directed to where it is most useful. For each project, they also include motivation, directions, and related work.
Nicholas's opinion: Figuring out an interesting and useful project to work on is one of the major challenges of any research project, and it may require a distinct skill set from the project's implementation. As a result, I appreciate the authors enabling other researchers to jump straight into solving the problems. Given how detailed the motivation, instructions, and related work are, this document strikes me as an excellent way for someone to begin her first research project on IDA or AI safety more broadly. Additionally, while there are many public explanations of IDA, I found this to be one of the most clear and complete descriptions I have read.
Read more: Alignment Forum summary post
List of resolved confusions about IDA (Wei Dai) (summarized by Rohin): This is a useful post clarifying some of the terms around IDA. I'm not summarizing it because each point is already quite short.
Mesa optimization
Concrete experiments in inner alignment (Evan Hubinger) (summarized by Matthew): While the highlighted posts above go into detail about one particular experiment that could clarify the inner alignment problem, this post briefly lays out several experiments that could be useful. One example experiment is giving an RL trained agent direct access to its reward as part of its observation. During testing, we could try putting the model in a confusing situation by altering its observed reward so that it doesn't match the real one. The hope is that we could gain insight into when RL trained agents internally represent 'goals' and how they relate to the environment, if they do at all. You'll have to read the post to see all the experiments.
Matthew's opinion: I'm currently convinced that doing empirical work right now will help us understand mesa optimization, and this was one of the posts that lead me to that conclusion. I'm still a bit skeptical that current techniques are sufficient to demonstrate the type of powerful learned search algorithms which could characterize the worst outcomes for failures in inner alignment. Regardless, I think at this point classifying failure modes is quite beneficial, and conducting tests like the ones in this post will make that a lot easier.
Learning human intent
Fine-Tuning GPT-2 from Human Preferences (Daniel M. Ziegler et al) (summarized by Sudhanshu): This blog post and its associated paper describes the results of several text generation/continuation experiments, where human feedback on initial/older samples was used in the form of a reinforcement learning reward signal to finetune the base 774-million parameter GPT-2 language model (AN #46). The key motivation here was to understand whether interactions with humans can help algorithms better learn and adapt to human preferences in natural language generation tasks.
They report mixed results. For the tasks of continuing text with positive sentiment or physically descriptive language, they report improved performance above the baseline (as assessed by external examiners) after fine-tuning on only 5,000 human judgments of samples generated from the base model. The summarization task required 60,000 samples of online human feedback to perform similarly to a simple baseline, lead-3 - which returns the first three sentences as the summary - as assessed by humans.
Some of the lessons learned while performing this research include 1) the need for better, less ambiguous tasks and labelling protocols for sourcing higher quality annotations, and 2) a reminder that "bugs can optimize for bad behaviour", as a sign error propagated through the training process to generate "not gibberish but maximally bad output". The work concludes on the note that it is a step towards scalable AI alignment methods such as debate and amplification.
Sudhanshu's opinion: It is good to see research on mainstream NLProc/ML tasks that includes discussions on challenges, failure modes and relevance to the broader motivating goals of AI research.
The work opens up interesting avenues within OpenAI's alignment agenda, for example learning a diversity of preferences (A OR B), or a hierarchy of preferences (A AND B) sequentially without catastrophic forgetting.
In order to scale, we would want to generate automated labelers through semi-supervised reinforcement learning, to derive the most gains from every piece of human input. The robustness of this needs further empirical and conceptual investigation before we can be confident that such a system can work to form a hierarchy of learners, e.g. in amplification.
Rohin's opinion: One thing I particularly like here is that the evaluation is done by humans. This seems significantly more robust as an evaluation metric than any automated system we could come up with, and I hope that more people use human evaluation in the future.
Read more: Paper: Fine-Tuning Language Models from Human Preferences
Preventing bad behavior
Robust Change Captioning (Dong Huk Park et al) (summarized by Dan H): Safe exploration requires that agents avoid disrupting their environment. Previous work, such as Krakovna et al. (AN #10), penalize an agent's needless side effects on the environment. For such techniques to work in the real world, agents must also estimate environment disruptions, side effects, and changes while not being distracted by peripheral and unaffecting changes. This paper proposes a dataset to further the study of "Change Captioning," where scene changes are described by a machine learning system in natural language. That is, given before and after images, a system describes the salient change in the scene. Work on systems that can estimate changes can likely progress safe exploration.
Interpretability
Learning Representations by Humans, for Humans (Sophie Hilgard, Nir Rosenfeld et al) (summarized by Asya): Historically, interpretability approaches have involved machines acting as experts, making decisions and generating explanations for their decisions. This paper takes a slightly different approach, instead using machines as advisers who are trying to give the best possible advice to humans, the final decision makers. Models are given input data and trained to generate visual representations based on the data that cause humans to take the best possible actions. In the main experiment in this paper, humans are tasked with deciding whether to approve or deny loans based on details of a loan application. Advising networks generate realistic-looking faces whose expressions represent multivariate information that's important for the loan decision. Humans do better when provided the facial expression 'advice', and furthermore can justify their decisions with analogical reasoning based on the faces, e.g. "x will likely be repaid because x is similar to x', and x' was repaid".
Asya's opinion: This seems to me like a very plausible story for how AI systems get incorporated into human decision-making in the near-term future. I do worry that further down the line, AI systems where AIs are merely advising will get outcompeted by AI systems doing the entire decision-making process. From an interpretability perspective, it also seems to me like having 'advice' that represents complicated multivariate data still hides a lot of reasoning that could be important if we were worried about misaligned AI. I like that the paper emphasizes having humans-in-the-loop during training and presents an effective mechanism for doing gradient descent with human choices.
Rohin's opinion: One interesting thing about this paper is its similarity to Deep RL from Human Preferences: it also trains a human model, that is improved over time by collecting more data from real humans. The difference is that DRLHP produces a model of the human reward function, whereas the model in this paper predicts human actions.
Other progress in AI
Reinforcement learning
The Principle of Unchanged Optimality in Reinforcement Learning Generalization (Alex Irpan and Xingyou Song) (summarized by Flo): In image recognition tasks, there is usually only one label per image, such that there exists an optimal solution that maps every image to the correct label. Good generalization of a model can therefore straightforwardly be defined as a good approximation of the image-to-label mapping for previously unseen data.
In reinforcement learning, our models usually don't map environments to the optimal policy, but states in a given environment to the corresponding optimal action. The optimal action in a state can depend on the environment. This means that there is a tradeoff regarding the performance of a model in different environments.
The authors suggest the principle of unchanged optimality: in a benchmark for generalization in reinforcement learning, there should be at least one policy that is optimal for all environments in the train and test sets. With this in place, generalization does not conflict with good performance in individual environments. If the principle does not initially hold for a given set of environments, we can change that by giving the agent more information. For example, the agent could receive a parameter that indicates which environment it is currently interacting with.
Flo's opinion: I am a bit torn here: On one hand, the principle makes it plausible for us to find the globally optimal solution by solving our task on a finite set of training environments. This way the generalization problem feels more well-defined and amenable to theoretical analysis, which seems useful for advancing our understanding of reinforcement learning.
On the other hand, I don't expect the principle to hold for most real-world problems. For example, in interactions with other adapting agents performance will depend on these agents' policies, which can be hard to infer and change dynamically. This means that the principle of unchanged optimality won't hold without precise information about the other agent's policies, while this information can be very difficult to obtain.
More generally, with this and some of the criticism of the AI safety gridworlds that framed them as an ill-defined benchmark, I am a bit worried that too much focus on very "clean" benchmarks might divert from issues associated with the messiness of the real world. I would have liked to see a more conditional conclusion for the paper, instead of a general principle.
Discuss
Cache
I am terribly behind on my Stars Without Number Cabal Sigma Campaign updates. Things are going great! It has been all I can do to keep up with the players wild and crazy moves, and great tactics! The players are having a ball and so am I! It is great to be running Sci Fi Space Opera after years of D&D. Last night I did something crazy! Before the game my wife commented that it was William Shatner's Birthday! Happy 88th! and I thought you know I need to somehow celebrate that in game tonite so I came up with this idea on the way to the game!
Some background...
The players had acquired (stolen) a starship last session, and we had not tried out SWN space combat yet! I knew they were about to "Spike in" to a system with known pirate activity! I told the players that since it was William Shatner's Birthday that for tonite and tonite only! The player acting as the Captain of their new ship could pull a one time Kobayashi Maru Maneuver! What this meant was the starship captain could elect to instead of rolling the required dice for an action (d20 or a 2d6) he could roll my d60 for that one roll for this session only! Woo Hoo



Abstract

Establishing causal relationship between epigenetic marks and gene transcription requires molecular tools, which can precisely modify specific genomic regions. Here, we present a modular and extensible CRISPR/dCas9-based toolbox for epigenetic editing and direct gene regulation. It features a system for expression of orthogonal dCas9 proteins fused to various effector domains and includes a multi-gRNA system for simultaneous targeting dCas9 orthologs to up to six loci. The C- and N-terminal dCas9 fusions with DNMT3A and TET1 catalytic domains were thoroughly characterized. We demonstrated simultaneous use of the DNMT3A-dSpCas9 and TET1-dSaCas9 fusions within the same cells and showed that imposed cytosine hyper- and hypo-methylation altered level of gene transcription if targeted CpG sites were functionally relevant. Dual epigenetic manipulation of the

HNF1A

and

MGAT3

genes, involved in protein

N

-glycosylation, resulted in change of the glycan phenotype in BG1 cells. Furthermore, simultaneous targeting of the TET1-dSaCas9 and VPR-dSpCas9 fusions to the

HNF1A

regulatory region revealed strong and persistent synergistic effect on gene transcription, up to 30 days following cell transfection, suggesting involvement of epigenetic mechanisms in maintenance of the reactivated state. Also, modulation of dCas9 expression effectively reduced off-target effects while maintaining the desired effects on target regions.

Cache
The state's leading civil liberties group is raising concerns about a bill that would mandate more reporting of information into a database used for gun background checks. The bill's Republican sponsors say they want to update Ohio's law on "pink slipping" or involuntary hospitalization to define "mental illness" to include moderate to severe substance abuse disorder. Gary Daniels with the American Civil Liberties Union of Ohio says there are real questions about whether pink slipping is effective, but also about a shortage of treatment beds in Ohio. "So it seems what you're doing here is you're compounding the problem by involuntarily committing people into a system where there already is not capacity." Daniels says the ALCU also has questions about the personal and private information about mental health and substance abuse that would be entered into a state background checks database. He says the law is silent on who can access that information and whether it's public record. "And

Cache
SEATTLE – Ethiopian Airlines' former chief engineer says in a whistleblower complaint filed with regulators that the carrier went into the maintenance records on a Boeing 737 Max jet a day after it crashed this year, a breach he contends was part of a pattern of corruption that included fabricating documents, signing off on shoddy repairs and even beating those who got out of line.

Yonas Yeshanew, who resigned this summer and is seeking asylum in the U.S., said that while it is unclear what, if anything, in the records was altered, the decision to go into them at all when they should have been sealed reflects a government-owned airline with few boundaries and plenty to hide.

"The brutal fact shall be exposed ... Ethiopian Airlines is pursuing the vision of expansion, growth and profitability by compromising safety," Yeshanew said in his report, which he gave to The Associated Press after sending it last month to the U.S. Federal Aviation Administration and other international air safety agencies.

Yeshanew's criticism of Ethiopian's maintenance practices, backed by three other former employees who spoke to AP, makes him the latest voice urging investigators to take a closer look at potential human factors in the Max saga and not just focus on Boeing's faulty anti-stall system, which has been blamed in two crashes in four months.

It's not a coincidence, he said, that Ethiopian saw one of its Max planes go down when many other airlines that fly the plane suffered no such tragedy.

Ethiopian Airlines portrayed Yeshanew as a disgruntled former employee and categorically denied his allegations, which paint a blistering counterpoint to the perception of the airline as one of Africa's most successful companies and a source of national pride.

Yeshanew alleged in his report and interviews with AP that Ethiopian is growing too fast and struggling to keep planes in the air now that it is carrying 11 million passengers a year, four times what it was handling a decade ago, including flights to Los Angeles, Chicago, Washington and Newark, New Jersey. He said mechanics are overworked and pressed to take shortcuts to get planes cleared for takeoff, while pilots are flying on too little rest and not enough training.

And he produced an FAA audit from three years ago that found, among dozens of other problems, that nearly all of the 82 mechanics, inspectors and supervisors whose files were reviewed lacked the minimum requirements for doing their jobs.

Yeshanew included emails showing he urged top executives for years to end a practice at the airline of signing off on maintenance and repair jobs that he asserts were done incompletely, incorrectly or not at all. He said he stepped up his efforts following the Oct. 29, 2018, crash of a Lion Air Boeing 737 Max in Indonesia that killed all 189 people on board. One email Yeshanew sent to CEO Tewolde Gebremariam urged him to "personally intervene" to stop mechanics from falsifying records.

Those pleas were ignored, he said. And after the March 10, 2019, nosedive crash of an Ethiopian Boeing 737 Max outside Addis Ababa that killed all 157 people on board, Yeshanew said it was clear the mindset had not changed.

Yeshanew said in an interview that on the day after the crash, Ethiopian's Chief Operating Officer Mesfin Tasew openly agonized that the airline could get blamed because of its maintenance "issues" and "violations," and he ordered that records on the downed Max plane be checked for "mistakes."

"We pray to God that this will not point to our fault," Yeshanew quoted the COO as saying.

That same day, Yeshanew said in his report, someone logged into the computerized maintenance record-keeping system, specifically on the records from the downed plane that detailed a flight-control problem – "a roll to the right" – that pilots had reported three months earlier. Yeshanew included in his report a screenshot of a directory of the records related to the problem that showed a final entry that was time-stamped March 11.

Yeshanew said he didn't know what was in the records previously or if they were changed, only that the records were left to say that tests had been done and the issue had been resolved. While he doubted that the flight-control problem brought the plane down, he said any changes to the records would call into question the actual condition of the airplane at the time of the crash as well as the integrity of the airline as a whole.

Aviation experts say that after a crash, maintenance records – specifically, log books and task cards containing notes by pilots and fixes by mechanics – are required by international air safety regulators to be immediately sealed off, and any attempt to manipulate them is a serious violation tantamount to trampling on a crime scene.

"If there is an accusation that you went into records, it means you're hiding something, you have something to hide," said John Goglia, a former member of the U.S. National Transportation Safety Board and an expert in aircraft maintenance.

In its response to AP, Ethiopian denied a history of tampering and shoddy maintenance, and denied its COO or anyone else ordered someone to change the maintenance records on the downed 737 Max. It said that as soon as the accident happened, those documents were sealed, stored in a secure place and delivered to Ethiopia's Aircraft Accident Investigation Bureau. It added that while "a technician tried to see the aircraft records," its review found no data was changed or updated.

Ethiopian is Africa's biggest airline, is profitable and is one of only a few on the continent that have passed the tests necessary to allow their planes to fly into Europe and North America, with a relatively good safety record.

The company confirmed Yeshanew served as director of aircraft engineering and planning but said he was demoted because of a "serious weaknesses in leadership, discipline and poor integrity."

"He is a disgruntled ex-employee who fabricated a false story about Ethiopian Airlines, partly to revenge for his demotion while working in Ethiopian, and partly to probably develop a case to secure asylum in the USA," the airline said in an email to AP. "We would like to confirm once more that all his allegations are false and baseless."

Yeshanew and his attorney, Darryl Levitt, said that he was never demoted and, in fact, his steady rise through the ranks over a 12-year career at Ethiopian continued even into this year when he was tapped to oversee a new venture making aircraft parts and investigate two pilots who botched a landing in Uganda and nearly skidded into Lake Victoria. Yeshanew said his recommendations after that incident – fewer inexperienced pilots in cockpits and better training – went unheeded.

Yeshanew also attached internal emails to the report that he contends show faulty paperwork and repairs, and investigations from parts suppliers that point to similar errors, including ones that led to two cockpit windows shattering in flight, a de-icing mechanism burning, and missing or incorrect bolts on key sensors.

"I personally saw that many task cards are signed without even doing what is written in the instruction," Yeshanew wrote to COO Tasew in 2017. "Such violations may even result in a serious safety issue."

Others have made similar claims. In 2015, an anonymous employee told an FAA safety hotline that mechanics often cleared planes for takeoff with "unresolved" mechanical issues. It was unclear if the complaint led to any action by the FAA or the airline.

Three other former Ethiopian employees made such allegations to AP, including one who provided documents that he said show faulty repairs and paperwork errors stretching back years, and another who said mechanics felt they had no choice but to "pencil whip it" – industry jargon for signing off on repairs never done.

"They would actually lie about it," said Franz Rasmussen, who flew for the airline for two years before leaving in 2016. "There was a philosophy: You can't ground an airplane – it's go, go, go."

Among the allegations in Yeshanew's report is that Ethiopian maintains a jail-like detention center on the grounds of its Addis Ababa headquarters that it used to interrogate, intimidate and sometimes beat up employees who got out of line. Yeshanew said he knows of at least two mechanics beaten up in the past three years after falling out of favor with the company, and he feared the same fate awaited him.

Yeshanew said in the report and later interviews with AP that he was taken to the single-story, dirt-floored detention center in July on suspicion he was talking to news organizations, and after 10 hours of questioning was told he would be thrown into jail "like all the other persons before" him if he didn't keep quiet. He took that as a threat of torture.

"If you are in jail, it means you'll be beaten, you will be tortured," he told AP. "There is no difference in the current political system of Ethiopia."

Four days later, Yeshanew fled to the U.S. with this wife and two children and settled in the Seattle area.

A former spokesman for the airline union, Bekele Dumecha, told AP that he met with more than a dozen workers over six years who had been beaten at the same detention center, including one of the alleged victims identified by Yeshanew. Dumecha said he saw that person an hour after he was released, bruised and staggering.

"He couldn't walk properly," said Dumecha, who is now living in Minnesota and also seeking asylum. "He was mentally and physically destroyed."

Human Rights Watch said in an April report that torture in jails and "unmarked detention centers" have long been a "serious and underreported problem" in Ethiopia, and its former researcher there said he personally interviewed three airline workers who alleged they were tortured by the government, the most recent three years ago.

"It was all about ensuring the positive image of the company and the country is kept intact," said HRW researcher Felix Horne. "Many people who tried to speak out against government-controlled companies were inevitably thrown in prison and beaten up."

In its statement, Ethiopian Airlines denied that a detention center for torture exists and offered to show an AP reporter around the grounds. But after AP sought such a tour this past week, Ethiopian officials said it would take several weeks to arrange.

Yeshanew's allegations are the latest to cast a light on factors other than what has become the overriding focus of the Max crash investigations – a system on the plane called MCAS, for Maneuvering Characteristics Augmentation System, that automatically pushes the plane's nose down when it is at risk of stalling.

Preliminary reports indicate it misfired in both fatal crashes, with pilots losing control of the planes as they fought against it. Regulators have grounded nearly 400 737 Max planes while Boeing tries to fix the problem.

Another whistleblower from Ethiopian, veteran pilot Bernd Kai von Hoesslin, told the AP in May that after Indonesia's Lion Air crash, he pleaded with Ethiopian's top executives to give pilots better training on the Max, predicting that if pilots are not sufficiently drilled on Boeing's protocols for how to disable the autopilot system in the event of a misfire, "it will be a crash for sure."

Ethiopian has said the pilots followed all the steps Boeing laid out. But the preliminary report on the crash showed they deviated from the directives and made other mistakes, notably flying the plane at an unusually high speed and inexplicably reactivating the anti-stall system shortly after manually overriding it. Six minutes into the Max flight, the plane with passengers from nearly a dozen countries cratered into the ground about 40 miles from the airport.

For the 39-year-old Yeshanew, the decision to become a whistleblower has come at a heavy price. He is leaving behind relatives and a job that he called "the dream of my life," one with prestige and a big enough salary for him to buy a three-story house. He is not sure of what kind of job he can get in the U.S., or if he will even be granted asylum.

Ultimately, he said, he has dreams of returning to his native Ethiopia and even going back to work at Ethiopian Airlines.

"I have to reveal the truth, the reality to the world, so that the airline will be fixed," he said, "because it can't continue like what it is doing now."

___

Condon can be reached on Twitter at @BernardFCondon.



Cache
Do you need to get back that extra space you gave up to partition your Mac's hard drive? If you have previously partitioned your Mac's hard drive in order to download a macOS beta or install Windows, but now you need that storage space back, you can remove the partition and recapture the much-needed space. Here's how. Getting rid of a secondary partition on the Mac is a two-step process. After erasing a partition, you can then remove it from your system. Before you start The most important thing to do before making any changes to your hard drive is to back it up. Time Machine has the easiest way to back up your data if you don't already have a system in place. How to erase a partition on your Mac Make sure to restart your computer in your main partition to erase additional ones. Open Finder from your dock. Select Applications. Scroll down and open the Utilities folder. Double-click to open Disk Utility. Select the partition you wish to erase. Click Erase. Click Erase to ...

Cache
Call (866) 799-2745 to speak with a System Transport Recruiter,. HIRING EXPERIENCED CDL-A FLATBED DRIVERS NOW! Drive Like You Mean It. Drive alone or as a team!
From Trans System - Mon, 23 Sep 2019 10:37:54 GMT - View all Lovell, WY jobs

Cache
Call (866) 799-2745 to speak with a System Transport Recruiter,. HIRING EXPERIENCED CDL-A FLATBED DRIVERS NOW! Drive Like You Mean It. Drive alone or as a team!
From Trans System - Mon, 23 Sep 2019 10:37:49 GMT - View all Lovell, WY jobs

Cache
Call (866) 799-2745 to speak with a System Transport Recruiter,. HIRING OTR TEAM CDL-A DRIVERS NOW! Work better as a team? Drive Like You Mean It.
From Trans System - Mon, 23 Sep 2019 10:37:44 GMT - View all Lovell, WY jobs

Cache
Call (866) 799-2745 to speak with a System Transport Recruiter,. HIRING EXPERIENCED CDL-A FLATBED DRIVERS NOW! Drive Like You Mean It. Drive alone or as a team!
From Trans System - Mon, 23 Sep 2019 10:37:42 GMT - View all Lovell, WY jobs

Cache
Call (866) 799-2745 to speak with a System Transport Recruiter,. HIRING EXPERIENCED CDL-A FLATBED DRIVERS NOW! Drive Like You Mean It. Drive alone or as a team!
From Trans System - Mon, 23 Sep 2019 10:37:37 GMT - View all Lovell, WY jobs

Cache
The Nintendo Switch is a system that allows for a lot of freedom on the part of the player. Do they play docked, or handheld? With the included Joy-Con, the official Pro Controller, or a bevy of officially licensed third party pads? Unfortunately, while there are a lot of control...
The post Alternate Joy-Con design patents mocked up appeared first on Nintendo Wire.
Cache
SmartSource is in need of a Project Coordinator for a 3+ months opportunity in Columbus, OH.


Job Type: Contract
Duration: 3+ months
Location: Columbus, OH 43215
Pay Rate: TBD


Role: We are in need of a Project Coordinator for a 3+ month opportunity with our customer in Columbus OH. We need people who have excellent Logistics background of 5+ years'; experience, solid overall background with Financial Management (It's important that the candidates knows the math, not having a system do the math for them) and Contract management (Familiar with reading SOWs and understanding the language). These people must have superior presentation and customer skills or they will not be considered regardless of what the resume reads. Have a solid background assisting in Budgeting and calculations on Excel



Qualifications:
- Must pass a drug and criminal background check before starting

- 3+ years professional background

- Solid Logistics and Contracts background

- Solid background with MS Excel

- Follow detailed instructions for imaging and support

- Must have excellent customer service background.



To be considered, please send an updated Word resume to Amanda: mcampos@smartsource-inc.com.
Cache
IT'S HERE: D-Wave Announces 2048-Qubit Quantum Computing System, Theoretically Capable of Breaking All Classical Encryption, Including Military-Grade
 Tuesday, September 24, 2019 by: Mike Adams
Tags: big government, breakthrough, computing, cryptocurrency, D-Wave, decryption, encryption, goodscience, inventions, quantum computing, qubits, surveillance
 Over the last several days, we've highlighted the stunning breakthrough in "quantum supremacy" announced by Google and NASA. Across other articles, we've revealed how quantum computing translates highly complex algorithmic computational problems into simple, linear (or geometric) problems in terms of computational complexity. In practical terms, quantum computers are code breakers, and they can break all known classical encryption, including the encryption used in cryptocurrency, military communications, financial transactions and even private encrypted communications.
As the number of qubits (quantum bits) in quantum computers exceeds the number of bits used in classical encryption, it renders that encryption practically pointless. A 256-qubit quantum computer, in other words, can easily break 256-bit encryption. A 512-bit qubit computer can break 512-bit encryption, and so on.
Those of us who are the leading publishers in independent media have long known that government-funded tech advancements are typically allowed to leak to the public only after several years of additional advances have already been achieved. Stated in practical terms, the rule of thumb is that by the time breakthrough technology gets reported, the government is already a decade beyond that.
Thus, when Google's scientists declare "quantum supremacy" involving a 53-qubit quantum computer, you can confidently know that in their secret labs, they very likely already have quantum computers operating with a far greater number of qubits.
At the time we were assembling those stories, we were not yet aware that D-Wave, a quantum computing company that provides exotic hardware to Google and other research organizations, has announced a 2048-qubit quantum computer.
The system is called the "D-Wave 2000Q" platform, and it features 2048 qubits, effectively allowing it to break military-grade encryption that uses 2048 or fewer encryption bits.
As explained in a D-Wave Systems brochure:
The D-Wave 2000Q system has up to 2048 qubits and 5600 couplers. To reach this scale, it uses 128,000 Josephson junctions, which makes the D-Wave 2000Q QPU by far the most complex superconducting integrated circuit ever built.
Other facts from D-Wave about its superconducting quantum computing platform:
The system consumes 25 kW of power, meaning it can be run on less electricity than what is typically wired into a residential home (which is typically 200 amps x 220 v, or 44 kW).
The system produces virtually no heat. "The required water cooling is on par with what a kitchen tap can provide," says the D-Wave brochure.
The system provides a platform for truly incredible improvements in computational efficiency involving machine learning, financial modeling, neural networking, modeling proteins in chemistry and — most importantly — "factoring integers."
"Factoring integers" means breaking encryption
The "factoring integers" line, found in the D-Wave brochure, is what's causing unprecedented nervousness across cryptocurrency analysts right now, some of whom seem to be pushing the bizarre idea that quantum computers are an elaborate hoax in order to avoid having to admit that quantum computing renders cryptocurrency cryptography algorithms obsolete. (At least as currently structured, although perhaps there is a way around this in the future.)
"Factoring integers" is the key to breaking encryption. In fact, it is the extreme difficulty of factoring very large numbers that makes encryption incredibly difficult to break using classical computing. But as we have explained in this previous article, quantum computing translates exponentially complex mathematical problems into simple, linear (or you could call it "geometric") math, making the computation ridiculously simple. (In truth, quantum computers are "computing" anything. The universe is doing the computations. The quantum computer is merely an interface that talks to the underlying computational nature of physical reality, which is all based on a hyper-computational matrix that calculates cause-effect solutions for all subatomic particles and atomic elements, across the entire cosmos. Read more below…)
Depending on the number of bits involved, a quantum computer can take a problem that might require literally one billion years to solve on a classical computer and render a short list of likely answers in less than one second. (Again, depending on many variables, this is just a summary of the scale, not a precise claim about the specifications of a particular system.)
Given that D-Wave's quantum computers cost only a few million dollars — while there are billions of dollars' worth of crypto floating around that could be spoofed and redirected if you have a system that can easily crack cryptography — it seems to be a matter of economic certainty that, sooner or later, someone will acquire a quantum computing system and use it to steal cryptocurrency wallets by spoofing transactions. To be clear, I'm sure D-Wave likely vets its customers rather carefully, and the company would not knowingly provide its quantum computing tech to an organization that appeared to be motivated by malicious intent. Yet, realistically, we've all seen historical examples of advanced technology getting into the hands of twisted, evil people such as those who run the Federal Reserve, for example.
D-Wave quantum computers don't really "compute" anything; they send mathematical questions into multiple dimensions, then retrieve the most likely answers
So how does quantum computing really work? As we've explained in several articles, these systems don't really carry out "computing" in the classic work sense of the term. There is no "computing" taking place in the D-Wave hardware. The best way to describe this is to imagine quantum computers as computational stargates. They submit mathematical questions into a hyper-dimensional reality (the quantum reality of superposition, etc.), and the universe itself carries out the computation because the very fabric of reality is mathematical at its core. As some brilliant scientists say, the universe IS mathematics, and thus the fabric of reality cannot help but automatically compute solutions in every slice of time, with seemingly infinite computational capability down to the subatomic level.
Put another way, the world of quantum phenomena is constantly trying out all possible combinations and permutations of atomic spin states and subatomic particles, and it naturally and automatically derives the best combination that achieves the lowest energy state (i.e. the least amount of chaos).
The end result is that a short list of the best possible solutions "magically" (although it isn't magic, it just seems like magic) appears in the spin states of the elements which represent binary registers. Thus, the answers to your computational problems are gifted back to you from the universe, almost as if the universe itself is a God-like computational guru that hands out free answers to any question that you can manage to present in binary. (Technically speaking, this also proves that the universe was created by an intelligent designer who expresses creation through mathematics.)
Programmers can easily break encryption codes using standard C++ commands that interface with the quantum portal
All of these quantum functions, by the way, are controlled by standard computer language code, including C++, Python and MATLAB. The system has its own API, and you can even submit commands to the quantum realm via its "Quantum Machine Instruction" (QMI) commands. As D-Wave explains in its brochure:
The D-Wave 2000Q system provides a standard Internet API (based on RESTful services), with client libraries available for C/C++, Python, and MATLAB. This interface allows users to access the system either as a cloud resource over a network, or integrated into their high-performance computing environments and data centers. Access is also available through D-Wave's hosted cloud service. Using D-Wave's development tools and client libraries, developers can create algorithms and applications within their existing environments using industry-standard tools.
While users can submit problems to the system in a number of different ways, ultimately a problem represents a set of values that correspond to the weights of the qubits and the strength of the couplers. The system takes these values along with other user-specified parameters and sends a single quantum machine instruction (QMI) to the QPU. Problem solutions correspond to the optimal configuration of qubits found; that is, the lowest points in the energy landscape. These values are returned to the user program over the network.
In other words, breaking cryptography is as simple as submitting the large integer to the quantum system as a series of bits which are then translated into electron spin states by the quantum hardware. From there, a "go" command is issued, and the universe solves the equation in a way that automatically derives the best combinations of multiple qubit spin states to achieve the lowest overall energy state (i.e. the simplest solution with the least chaos). A short list of the best possible factors of the large integer are returned in a time-sliced representation of the binary registers, which can be read over a regular network like any subroutine request.
From there, a classical computer can then try factoring the large integer with the short list of the best answers from the quantum system, using standard CPUs and code logic. Within a few tries from the short list, the correct factors are easily found. Once you have the factors, you now have the decryption keys to the original encrypted message, so decryption is effortless. In effect, you have used quantum computing to "cheat" the keys out of the system and hand them to you on a silver platter. (Or, in some cases, a holmium platter lined with platinum, or whatever exotic elements are being used in the quantum spin state hardware.)
Any competent programmer who has access to this technology, in other words, can break encryption almost without effort. The programming logic is not complex at all. The difficulty in such systems is in the hardware control systems, including spin state "reads" and "writes," which are strongly affected by temperature and electromagnetic interference. The exotic hardware is the real breakthrough in all this, not the computational part. (Quantum computers are physics oracles, in a sense. The physics is the challenge, not the computer code.)
Most people cannot grasp quantum computing, but that's not a reason to pretend it isn't real
One of the more curious things I've found recently is that some writers and publishers who don't understand quantum computing are trending in the direction of pretending it doesn't exist. According to some, Google's 53-qubit announcement was a hoax, which must also mean that, in their view, D-Wave Systems isn't real and doesn't sell quantum computers at all.
That is not a rational position. There's no doubt that D-Wave is a real company with real hardware, and that Google already possesses 2048-qubit quantum computing capabilities. Furthermore, Google and the NSA have every reason to keep this fact secret for as long as possible, so that they can continue to scrape everyone's "encrypted" emails and financial transactions, all of which can be retroactively decrypted any time the NSA wants to look more closely at your activities.
To me, it has long been obvious that the cosmos itself is inherently computational. Just look at the collapse of probability waves found in the orbital shells of electrons. It should be self-evident that the universe is computing solutions at the subatomic level in every instant, effortlessly and without apparent cost. The very framework of the cosmos is driven by mathematics and rapid computational solutions. Once you realize how much subatomic phenomena is quantized, it becomes blatantly apparent that the universe is digitized and mathematical. The entire construct in which we exist, in other words, is a mathematical simulation, perhaps created by God for the purpose of amusing himself by watching our collective stupidity.
D-Wave Systems, by the way, knows exactly what's up with all this. Their goal is to make quantum computing available to the masses. They also seem to hint at the hyperdimensional reality of how quantum computing works. From their brochure: (emphasis added)
While the D-Wave quantum computer is the most advanced in the world, the quantum computing revolution has only begun. Our vision is of a future where quantum computers will be accessible and of value to all, solving the world's most complex computing problems. This will require advances in many dimensions and contributions from experts in diverse domains. It is exciting to see increasing investment worldwide, advances in research and technology, and a growing ecosystem of developers, users, and applications needed to deliver on that vision.
I can tell that the D-Wave people are some very smart folks. Maybe if these systems get at least an order of magnitude less expensive, we could buy one, install it in our mass spec lab, and start throwing computational questions at the universe.
Personally, if I had one of these systems, I would use it to solve protein folding questions for all the obvious reasons. Then I would probably have it start looking for blood and urine biomarkers for cancer. You could make a fortune applying quantum computing to solving horse race betting and handicapping equations, but that would seem silly compared to what the system is really capable of. Another application would be solving atomic decay patterns to derive the best way to synthesize antimatter, which can be used to power faster-than-light drive systems. (Which I cover at OblivionAgenda.com in a series of lectures. The FTL lectures have yet to be posted there, but are coming soon.)
Sadly, the deep state will probably use this technology to surveil humanity and enslave everyone with AI facial recognition and "precrime" predictive accusations that get translated into red flag laws. Once the tech giants profile you psychologically and behaviorally, a quantum computing system can easily compute your likelihood of becoming the next mass shooter. You could be found guilty by "quantum law" even if you've never pulled the trigger.
As with all technologies, this one will be abused by governments to control and enslave humanity. It doesn't mean the technology is at fault but rather the lack of morality and ethics among fallen humans.
Read more about science and computing at Science.news.
*********************************************
Cache
The base group has been replaced by a metapackage of the same name. We advise users to install this package (pacman -Syu base), as it is effectively mandatory from now on.
Users requesting support are expected to be running a system with the base package.
Addendum:
Be aware that base as it stands does not currently contain:
- A kernel
- An editor
... and other software that you might expect. You will have to install these separately on new installations.
Cache
The latest episode of ALL WINGS CONSIDERED is live now! All Wings Considered is the CIC's first ever streaming variety show which features news, conversation and gameplay relating to our favorite series. This week's Nav Points include: Wing Commander 3 - Locanda System - 3DO Version Book Club - Heart of the Tiger Chapters 9 through 15 How much does it cost to print a manual, anyway?


Next Page: 25 © Googlier LLC, 2019