Cache
REUTERSOne of President Donald Trump's most loyal supporters in the Senate raged against the president's Sunday night announcement that America will bow out of Syria while Turkey attacks allied Kurds in the region, calling the decision on Monday "shortsighted and irresponsible."Appearing on Trump-boosting morning show Fox & Friends, Sen. Lindsey Graham (R-SC) was asked whether he supported the president's move, prompting the hawkish Republican lawmaker to exclaim, "Absolutely not.""If I didn't see Donald Trump's name on the tweet, I thought it would be [former President] Obama's rationale for getting out of Iraq." he said. "This is gonna lead to ISIS's reemergence!"Graham went on to say this was a "big win for ISIS," claiming that the Kurds in the area will align with Syrian dictator Bashar al-Assad because they'd have no choice due to the United States abandoning them. "So this is a big win for Iran and Assad," he added.(During another Fox & Friends segment, co-host Brian Kilmeade criticized the president as well, calling the president's decision "disastrous" and that it would leave the Kurds to fend for themselves.)The South Carolina senator then stated that the "Kurds stepped up when nobody else would to fight ISIS," noting that if we abandon the Kurds at this point, nobody will want to help America in the future in fighting radical Islam. Graham also pushed back on Trump's claim that ISIS has been eradicated."The biggest lie being told by the administration [is] that ISIS is defeated," he declared. "This impulsive decision by the president has undone all the gains we've made, thrown the region into further chaos. Iran is licking their chops. And if I'm an ISIS fighter, I've got a second lease on life. So to those who think ISIS has been defeated, you will soon see.""I hope I'm making myself clear how shortsighted and irresponsible this decision is, in my view," Graham concluded.The GOP lawmaker continued to blast the president's move on Twitter following his Fox & Friends appearance, saying he doesn't "believe it is a good idea to outsource the fight against ISIS to Russia, Iran and Turkey.""I feel very bad for the Americans and allies who have sacrificed to destroy the ISIS Caliphate because this decision virtually reassures the reemergence of ISIS. So sad. So dangerous," he wrote in another tweet. "President Trump may be tired of fighting radical Islam. They are NOT tired of fighting us."Furthermore, piggybacking off his assertion on Fox & Friends that he would do everything he can to sanction Turkey if they invade Syria, Graham announced that he would "introduce bipartisan sanctions against Turkey if they invade Syria and will call for their suspension from NATO if they attack Kurdish forces who assisted the U.S. in the destruction of the ISIS Caliphate."Graham wasn't alone among Trump's allies and loyalists to call out the president over his decision to stand aside as Turkey attacks one of America's most reliable allies in the region. For example, Nikki Haley, former U.S. ambassador to the U.N., said we "must always have the backs of our allies" and leaving the Kurds to "die is a big mistake." And Rep. Liz Cheney (R-WY), weeks after competing with Sen. Rand Paul (R-KY) for Trump's affections, called it a "catastrophic mistake" to pull out of Syria, adding that terrorists "thousands of miles away can and will use their safe-havens to launch attacks against America."Facing overwhelming criticism from within his own party on the Turkey-Syria decision, Trump tweeted late Monday morning that if Turkey does anything that "I, in my great and unmatched wisdom, consider to be off limits, I will totally destroy and obliterate the Economy of Turkey (I've done before!)."Read more at The Daily Beast.Got a tip? Send it to The Daily Beast hereGet our top stories in your inbox every day. Sign up now!Daily Beast Membership: Beast Inside goes deeper on the stories that matter to you. Learn more.
Cache
Yuunaxox / 21 pages
🅨🅐🅝🅓🅔🅡🅔 🅧 🅡🅔🅐🅓🅔🅡 Transferring to an all boys school wasn't the best idea. Disguising as another guy wasn't such a good idea too. After all, it did give you the opportunity to meet a group of guys. Aᴅᴅɪᴄᴛɪᴏɴ﹐ ғɪxᴀᴛɪᴏɴ﹐ ɪɴғᴀᴛᴜᴀᴛɪᴏɴ // amazing co...

Cache
Looks like we completely missed International Batman Day :( https://edition.cnn.com/2019/09/21/world/batman-day-signal-trnd/ I'm wondering though if this was a good idea - I mean Bat Signals everywhere around the world could easily lead to the idea that there's some kind of apocalypse in progress.. Say you're Batman watching out for stuff then suddenly signals pop up en masse and you're preparing for the ultimate Bat-tle (hehe), only to find out that it's just some ppl making a...

Cache
The channel seems like a good idea for newer accounts and younger creators. On the other hand, the verification process isn't very transparent. We ( @PipersPicksTV ) have been on the platform since nearly the beginning and have a young teen audience. We've brought this to IG's attention many times b/c there are poser accounts out and fan accounts out there. Still not verified…9 or so years later. We hear a lot from others in the entertainment industry who have "purchased" verification (sometimes for a ridiculous sum of money) through people with inside connections at IG – some should have been verified anyway because they are celebrities. We're still requesting every so often…all these years later.

Cache
Upstream has a fix for FS#63565:
https://github.com/legionus/kbd/commit/c994c7763b390d28ac92223eaa6176a136ad7b58

In order to add this fix to the current PKGBUILD, I had to cherry-pick another commit (which only affects the tests) so that rebuilding the package was successful. Attached is the diff to trunk that I used. It might be a good idea to use the upstream fix instead of the current one.

Cache
Backing up your smartphone is always a good idea while we don't know when our smartphone gets lost or stolen. Well, Android has always evolved a lot over the years, you can even make back up of majority files with Google account. While a lot of third party app and software available to back up […]
The post How To Backup An Android Device In Easy Steps, The Ultimate Guide appeared first on .
Cache
MGoPodcast 11.6: On the Other Hand
Seth
October 7th, 2019 at 7:11 AM
THE SPONSORS
We can do this because people support us. You should support them! The show is presented by UGP & The Bo Store, and if it wasn't for Rishi and Ryan we'd be all be very sad ex-Vox employees with "real" jobs.
Our other sponsors are also key to all of this: HomeSure Lending, Peak Wealth Management, Ann Arbor Elder Law, the Residence Inn Ann Arbor Downtown, the University of Michigan Alumni Association, Michigan Law Grad, Human Element, The Phil Klein Insurance Group, FuegoBox, Perrin Brewing, and The Athletic
--------------------------------------------
[After THE JUMP: on the one…]
1. The Offense
starts at 1:00
Did that look like the #14 team in the country? Michigan is +4 in turnovers too. Patterson had an O'Korn performance. Terrible INT on a high-low read anybody should be able to make. First throw of the day is nearly intercepted too. Terrible sack he takes—Joel Klatt: "coverage sack"—literally every receiver is open. We're ready for McCaffrey at this point given Patterson's regression. One keeper and everyone says hurrah, and no more from the arc zone game until the 4 minute drill. What were you doing this offseason? Running game is getting nothing now because it's so simplified. Pass pro wasn't bad; Patterson made it look worse.
2. The Defense
starts at 23:54
Dominant performance. Stanley under siege: Michigan was sending their OLBs against Wirfs and Alaric Jackson while Kwity was winning inside. Key drive at the end Alaric Jackson has to tackle Michigan's edge guys. Blitz package was great: Iowa goes five-wide, Michigan consistently got McGrone through. Surprised Stanley didn't fumble when he was Statue of Liberty'ing the ball. Hello Mr. Dwumfour. Four-DE package was killer. Ace: they suckered Iowa into a passing down in the redzone. Stanley's "pre-snap read" to Lavert Hill was thrown too well. Revenge fade to Oliver Martin—Ambry lucky it was uncatchable. Clearly there was supposed to be a safety over the top when Hill got beat. Shout out Khaleke for his run defense.
3. Special Teams/Game Theory
starts at 42:56
If you take a TO to ice the kicker, the HC has to take a Gatorade bath. Running short of the sticks: who thought that was a good idea and why are we doing it? Maybe don't kick pop-ups to one of the kick returners in the conference? Didn't put two guys back on 4th and 20, let the Aussie angle it. Mirror Ferentz showed once, but had a shot in Michigan's territory when Michigan declined the delay of game penalty. Michigan finally got some fluck. Homecoming: we didn't get the traditional band show with Temptation/Hawaiian War Chant.
4. Around the Big Ten wsg Jamie Mac
starts at 1:02:20
Heisman stat padding afternoon for Jon Taylor. Purdue's out literally half their team vs Penn State; Louisville's going to have a better season than Purdue this year. The Journey: Rutgers. Blackshear and Sitkowski both redshirting to preserve eligibility for somewhere other than Rutgers. Tanner Morgan follows up 21/22 with not that. Pat Fitzgerald triple-ices kicker instead of getting another drive.
MUSIC:
"The Slow Descent Into Alcoholism"—The New Pornographers
"It Hurts Until It Doesn't"—Mothers
"Randy Described Eternity"—Built to Spill
"Across 110th Street"
THE USUAL LINKS:
I just want to DK Metcalf the offense. That's where we are.
Cache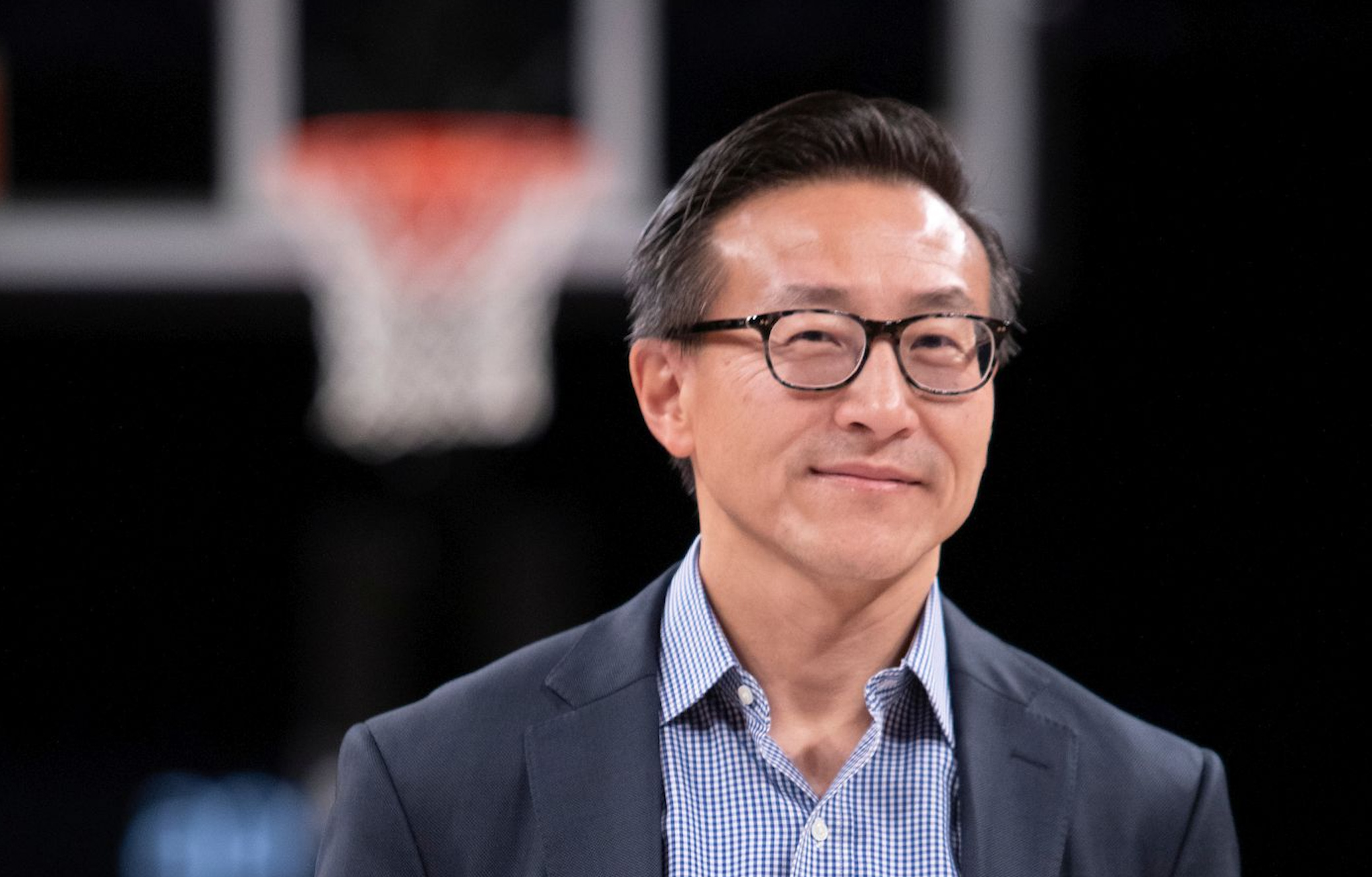 Joseph Tsai, the new owner of the Nets, is a billionaire [ more › ]
Cache
Curiosity discovered salty deposits that point to a time when the atmosphere was in decline—and it was taking the seas along with it.
Cache
The local surfers out on the waves can lose their patience with newbies who don't know the rules and big surfing no no's. People in Hawaii made huge wood boards and would get in the water and paddle themselves out in the water and then paddle and ride the waves as they broke over the shallow sand or reefs.
If you feel the call of the sun and surf pumping through your veins, it s time to find an instructor. The waves that sunset beach produce can be tricky and dependant on the weather and tide conditions. Perfect for the person who likes the feel of a longboard but wants more maneuverability.
375 miles to the west of Cape Town is Eastern Cape, home to Jeffries Bay, or J-Bay as it is known, is a pristine spot for consistent surf with famous curls. I also recommend a leg-rope, because sooner or later your going to need one, and you don't want to be chasing your board around all the time when you could be catching more waves. Surfing greats such as Nancy Emerson, Corky Carroll and Frieda Zamba offer surfing lessons at some of the world s most beautiful beaches.
Make sure that the surf is safe before you go in. If you are going surfing at a spot you are unfamiliar with it is a good idea to get some advice from a local.
Cache
The surf culture is so deeply rooted in Australia that coupled with the extensive coastline means that practically anywhere you go in Australia you will be able to find a good cheap surf school to get you through the basics and to the fun part within a few hours. If you been trying to surf and have felt unbelievably hopeless or frustrated, here are a few tips to help you get up on your surfboard and ride for longer.
There are even surf clothing and surfboard manufacturers who cater specifically to women. Even if you think you're going to get beat by the wave, just keep paddling straight toward the wave. You can learn the rules, so that you don't steal or snake someone else's wave, or do anything else that's a big surfing no no.
375 miles to the west of Cape Town is Eastern Cape, home to Jeffries Bay, or J-Bay as it is known, is a pristine spot for consistent surf with famous curls. You may need all the strength you have at some stage. If you want to go down the face of the wave, you have to keep your head down.
Also practice paddling for waves, getting as much speed as possible, and jumping up as quickly as you can. If you are going surfing at a spot you are unfamiliar with it is a good idea to get some advice from a local.
Cache
Added: Oct 07, 2019
By: EmergencyPlumbing
Views: 2
Residential or commercial customer, whether you have tanked or tankless water heater installed at you please, it is a good idea to observe the water heaters every time. Learning how to identify pre-intimation signs can help you contact a Plumber Raleigh, NC for repair before the problem get too big. Here are the some of sings your water heater may need repair. Contact us 24 hours a day for Water heater repair in Raleigh NC at 919-628-9941 or visit online at https://emergencyplumbingcary.com/installation/water-heater-tankless/
Cache
You know you are a Sarah-Palin-style maverick when everyone blogs your content without giving you any credit. This is particularly amusing because the same originality is what makes it impossible (nearly) to get published these days. You anonymice all remember back in the day (2007) when we started this blog, yes? No one thought it was a good idea to post, let alone discuss, rejection letters. They called us names; they sent threatening legal notices; they wanted to shut us down. It was unseemly for an artist to air her dirty laundry. Now, not so much any more. It is fun, expected, and entertaining--almost everywhere you look. I suppose that is progress....or something.

Check out all of these:

Huffington Post
Mental Floss
Click Hole
Flavor Wire
The Atlantic
Thought Catalog
Business Insider
Buzz Feed
Esquire
The New Yorker
MSN
Reddit
Go Think Big
Bustle
Open Culture

Plus, so many, many more....

I don't even really blame these dudes for not giving credit where credit is originally due. Who can go back that far when everything is an iteration of an iteration of an iteration of an iteration? There's a huge hunger for content on the World Wide Web, so much so that it's just like manufacturing cheeseburgers. People like to know exactly what they're getting, something they know pretty well already.
Cache
Adding support for an AWS product is usually a good idea for 3rd party vendors. Adding a partnership on top of that is even better. GoodData is doing that, and more, on its way to offer analytics to everyone.

Cache
Some things in the prepping world are pretty obvious. You have to just go do them. If you want to not go to bed at 6pm every night in the winter, it might be a good idea to think about some lights. Food? Some people (idiots), think they can live off the land. Water? Eh, […]
The post Prepping 101: Diesel in Kerosene Lamps (Livestream) appeared first on GunsAmerica Digest.
Cache
Enjoy with Escorts in Karachi you can book some nice girls, they are available to provide you best Escorts in call and outcall. It's up to you where and how you want to enjoy you date. You just need to allow these girls to fulfill your wishes with some extra ordinary Escorts in Karachi. Sex multiple time with Islamabad Escorts is a good idea because she is here for you and both of you can fulfill your desire with each other's. You will be relax and happy when you have a perfect girl on your bed. So you can ceeck our Escorts our Link ( http://vipescortsinkarachi.com/ ) and call on this number 03067772555

Cache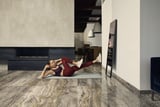 Seeing a personal trainer, no matter where you are in your fitness journey, might be the extra motivation you need to stay accountable and put in work. It especially may be a good idea if you're new to exercise. As one certified strength and conditioning specialist told POPSUGAR in a past interview, a personal trainer can help a beginner transition into a workout routine, aid in setting tangible goals, and teach proper technique. Now, you don't even need to go to the gym to get the expertise of a certified trainer; you can do it right at home if you have a Mirror (and, yes, the "m" is supposed to be capitalized there).
Back in March we brought you an inside look into how Mirror works. It's a literal mirror connected to an app that lets you stream up to 70 new live classes per week or follow along to hundreds of sessions stored on-demand. There are boxing/kickboxing, barre, strength, yoga, dance cardio, cardio, and pre- and postnatal workouts, all ranging from levels one through four and lasting 15 minutes to an hour long. Mirror costs $1,495 (or $42 per month), plus tax, delivery ($250), and a monthly subscription fee ($39) for the app, where you'll access classes. Now, though, you'll also be able to book one-on-one personal training courses with one of Mirror's certified trainers, starting at $40 per session.
You and the trainer can actually see and hear each other in real time. Just like in the Mirror workouts, a hologram-type projection of your trainer will appear on the Mirror's surface, and you'll be able to see yourself as you move through the sessions, which is particularly helpful for making corrections. Right now, the trainers film out of a miniature blackbox studio at the Mirror headquarters and they customize your sessions according to your ability level (they can see your profile, which features your metrics, what classes you've taken in the past, and any notes you leave them prior to your training session). "Eventually, we imagine a national network where trainers can film from their home, so they can be anywhere and access their clients," Kailee Combs, Mirror's vice president of fitness, told POPSUGAR during a demo session of the personal training feature.
To access these personal training sessions, a Mirror member goes through the Mirror Workout Companion app. There's an option to book a session, which allows you to select the trainer you want and find what time of day they have available that works for you. Determining how much a session costs depends on length and the seniority of the trainer. Since the one-on-one feature just launched, sessions are currently staying around $40, but Kailee said that, moving forward, there's potential to increase the rate, especially once they roll out longer sessions (Kailee imagines they'll range from 15 minutes to an hour long, like the timeframe offered for classes).
Yes, you need your own Mirror to access this cool feature. It takes at-home workouts to a whole new level, and I'd go so far as to say it has the potential to revolutionize personal training. Of course, you aren't physically with your trainer, but you're as close as you can be. They can see you, you can see them, and you don't need to leave your living room (or wherever you've set up your Mirror) to take full advantage of their instructions on form, suggested modifications, and other fitness tips.
Mirror CEO Brynn Putnam told POPSUGAR via email that personal training was always a goal of the company and it seemed like a natural progression, but they wanted to wait a year since launching in September 2018 to "perfect Mirror's core product offering and learn more about our growing member base." Eventually, the goal is to broaden to non-fitness-related experiences through the Mirror platform, she said. This personal training feature, she explained, "lays the foundation for Mirror to expand and bring people intimate access to experts in other fields such as fashion, beauty, and health." Read up on Mirror here, or head over to the Mirror website to learn more.
Cache
Twitter is the social media of choice for many academics. At least one in forty academics in an institution is on twitter, contributing to the 4.2 million tweets about education every day. If you are involved in education in any way it is probably a good idea to get on there and see what is ...

Cache
Important Factors to Consider When Choosing a Search Engine Optimization Company It will be a good idea to make sure that you have a website where you are able to market the products and the services that you offer in your company. You will need to make sure that you hire the services of a […]

Cache
Right now, Chinese users of WeChat, an app that includes text, video, and picture messaging plus a Facebook-style news feed (among many other features), can't message each other a meme of Winnie the Pooh. Why not? Because, being short and rotund, he supposedly evokes an unflattering comparison to President Xi Jinping. So, at the behest of the Chinese government, WeChat censors pictures of a beloved children's character in order to crack down on government criticism. Here in the U.S., if the Attorney General gets his way, Facebook and other U.S. services will be able to do the same to your private chats.
Late last week, Attorney General William Barr and the acting secretary of Homeland Security joined British and Australian officials in a letter to Facebook head Mark Zuckerberg that asked Facebook not to go forward with its plan to implement end-to-end encryption across its messaging services. The October 4 letter coincided with an event held by the Department of Justice (DOJ) that day, which featured Barr, the letter's British and Australian co-authors, and FBI Director Christopher Wray, among others. Both the letter and the event focused on the use of online communications platforms for the transmission of child sexual abuse material (CSAM), warning that the roll-out of end-to-end encryption for messaging would risk stymying law enforcement efforts to detect, investigate, and prosecute that activity. The letter and event came hot on the heels of a New York Times article about the problem of CSAM on online platforms like Facebook. Barr's demand may be the precursor to rumored anti-encryption legislation that might come out of the Senate Judiciary Committee soon, more than three years after the embarrassing debacle over a bill proposed by Senators Richard Burr and Dianne Feinstein (who is on that committee).
This is a significant escalation in the current Crypto Wars. The U.S. government has not gone so directly head-to-head over encryption with a specific company since its showdown with Apple in early 2016, when the government blinked first. (Well, it hasn't done so in public, anyway.) The suddenness of this new push is alarming. Also noteworthy is that suddenly the main reason to demonize encryption is CSAM, with terrorism and other ills playing second fiddle. Even as recently as late July 2019, when Barr revived his predecessors' habit of castigating encrypted service providers, it was drug cartels he invoked. But CSAM is the dominant focus now, suddenly and thoroughly. 
It is beyond question that CSAM is a real and serious problem for Facebook (and every tech company that has ever given users the ability to upload, store, send, share, post, or otherwise communicate files). It is radioactive, it is illegal everywhere, and no legitimate company wants it on their servers. Nevertheless, this new single-minded focus on CSAM in the revived anti-encryption push feels like an exceedingly cynical move on the part of the U.S. government. Out of the Four Horsemen of the Infocalypse (terrorism, drug trafficking, CSAM, and organized crime), terrorism didn't work to turn public opinion against encryption, so the government has switched horse(men) midstream. 
It also feels like cynical exploitation of the "techlash," as I've observed (a year ago, and a year before that). The techlash has made it more politically palatable to pick on tech companies -- particularly Facebook. Never mind that people distrust Facebook because of its privacy screw-ups, and so they should be glad that Facebook is adding end-to-end encryption to more of its services, because that will make Facebook less able to invade users' privacy. It's not important, for Barr's purposes, that average people (or congressmembers) actually understand what Facebook's end-to-end encryption plan will do; only that they create a mental link between encryption and crime, and another link between the problem of criminal activity on Facebook's platform with the problem of Facebook's own repeated privacy misdeeds, such that the privacy-related distrust commutes into distrust of the end-to-end encryption plan.
Who is the antagonist to be bested in this fight against Facebook's effort to enhance the security and privacy of over a billion people? Not pedophiles -- or at least, not just pedophiles. The "problem" that Barr, Wray, and their counterparts are trying to solve is that of people being able to talk to each other privately without government ability to snoop on them. This was made plain in the October 4 letter. It stated, "Companies should not deliberately design their systems to preclude any form of access to content, even for preventing or investigating the most serious crimes." All well and good so long as there's the focus on crimes, right? But later, the letter called on Facebook "and other companies" to "[e]nable law enforcement to obtain lawful access to content in a readable and usable format." All content should be accessible by law enforcement. To get at evidence of crime, law enforcement must be able to get access to everything. Every text, every private message, every call. Every communication you make with another person through an electronic medium like Facebook.
Of course, as is the norm in government exhortations to the tech industry, the letter doesn't say how Facebook should go about doing that. Governments have been wary of making concrete suggestions ever since the failure of the Clipper Chip in the '90s. But in recent times, when they do, there's been some change. As I wrote in a whitepaper last year, Wray and former Deputy AG Rod Rosenstein both advocated around late 2017 and early 2018 for some kind of key escrow scheme. More recently, in November of last year, GCHQ (the UK's NSA) made what's called the "ghost proposal" for silently adding the government as a party to encrypted conversations. This reflects an evolution: by and large, government officials now understand that if they are going to make some sort of actual suggestion (rather than stating their goal of access to plaintext and leaving it to the tech companies to figure out how to get there, as the Oct. 4 letter does), rule #1 is now "don't touch the crypto." If you can say "this proposal isn't a 'backdoor,' it doesn't require breaking the encryption," then that changes the proposal's security impact -- and most law enforcement officials presumably do sincerely want to minimize adverse impact on user security. (Most of them.) So it changes the response by information security professionals. It also changes the optics of the proposal in terms of public relations, since the public learned from the Apple vs. FBI showdown that "breaking encryption" and "backdoors" are bad news. 
Enter "content moderation." One proposal for enabling law enforcement access is to build a system where the provider (Facebook) would check content, such as a photo attached to a message, before it's encrypted and transmitted to another user -- i.e. while the content is on the sender's device, not traveling through the provider's server -- to try to figure out whether that content is or might be abusive content such as CSAM. Jonathan Mayer has just published a very good short first-draft discussion paper about what content moderation for end-to-end encrypted messaging might look like. This is a technical paper. It is not a policy paper. Mayer expressly says that he is not claiming that the concepts he describes "adequately address information security risks or public policy values, such as free speech, international human rights, or economic competitiveness."
So, allow me to state the obvious: There is no way in hell that Facebook or anyone else could introduce content moderation for end-to-end encrypted messaging without it inevitably sliding into abuse. It would start with CSAM, but it would not stop there. The predictable result is surveillance and censorship, a chill on privacy and free speech. No, client-side pre-encryption content moderation "doesn't touch the encryption," in keeping with snooping governments' new rule #1 for proposals to "solve" the encryption "problem." But that doesn't put it in the clear (and, again, Mayer is emphatically not suggesting it does). As Jon Callas of the ACLU said in response to the GCHQ ghost proposal: this "proposal would not 'break' encryption, but it would nonetheless have the same effect by creating a situation in which people are no longer confident they are securely talking to their partners."
A variant of this content moderation is already done in various contexts. Facebook already scans for attempts to upload and share CSAM on the parts of its service that are not (yet) end-to-end encrypted -- that's the visibility that government officials are worried would go away if Facebook proceeds with its plan. Email service providers scan your email attachments against a hash database of known CSAM, as the Times article describes. Upload filters are also already in use for other purposes besides interdicting CSAM: for example, upload filters that are intended to prevent copyright-infringing material from being posted to YouTube. Upload filters have also been proposed for preventing the posting and sharing of "violent extremist" content such as the Christchurch shooting video. Indeed, as my colleague Daphne Keller explains, it appears that filtering requirements of some sort will now be the law of the land in the European Union thanks to a defamation case, though nobody knows what that filter is supposed to look like, exactly. So already, we are seeing CSAM, plus defamation, copyright infringement, and violent extremism (all concepts that are much harder to accurately spot on sight than child sex abuse), as the driving forces behind existing and government-demanded filters on people's ability to engage in "one-to-many" speech online, through such mediums as YouTube or Facebook.
And already, "upload filters are inherently inconsistent with fundamental freedoms." It's a problem as-is from a fundamental-rights standpoint when filters are applied to interdict attempts to share content broadly to many people, through a channel that is not end-to-end encrypted. But it is even more troubling when the same idea is applied to flag blacklisted content (be it words or images) in a one-on-one or small-group conversation -- something we reasonably consider private. Particularly where the interlocutors are using end-to-end encryption to try to assure that their conversation is private (rather than broadcast it to the world à la YouTube). And it is especially troubling if the provider designs its messaging service so that this scanning for blacklisted content happens automatically, for every single user's conversations, not just those users who are reasonably suspected of crime and for whom a wiretap order has been issued for their electronic communications.
I understand that the approaches Mayer describes include technical measures intended to respect the privacy of conversations as much as possible and winnow down the amount of unencrypted content that is ever actually reviewed by a human (though the potential false positive rates are very troubling given the criminal consequences). Designing privacy-enhancing technologies to deal with the trash fire that is the Internet is certainly an interesting, if depressing, research area. And I understand that ostensibly we are talking about systems that are only for CSAM, at present. But when you're checking content against a blacklist (or fuzzily trying to predict whether content your system hasn't seen before should be blacklisted), ultimately you are talking about a system that keeps a list of things that must not be said or shared, and that monitors and reports people if they do so. 
Interdicting and reporting unencrypted content pre-transmission surely sounds like a good idea when applied to CSAM (content the recipient is unlikely to report as abusive, if the content is being sent from one pedophile to another). Or malicious attachments that could do harm if you opened them — content you the recipient might think you wanted to look at and wouldn't report as abusive because you didn't realize it to be abusive (until it was too late).
But we do not live in a world where that system always stays tightly confined to CSAM, or malware scanning, and doesn't end up enabling censorship of individuals' private personal conversations with other people over content that is not illegal or harmful. That already happens in China (which is increasingly an object of envy by U.S. law enforcement). China uses its online censorship capabilities to keep its citizens from using WeChat to talk about Winnie the Pooh or "Tiananmen Square". An end-to-end encrypted messaging system that would do client-side scanning of content against a blacklist before it's encrypted and report the positive hits? China would rush to fund that work, and likely already has.
The affinity for censorship is not limited to China. Here in the U.S., Hollywood, whose copyright supramaximalist views have long found favor in Congress, would be all too glad to have your private conversations filtered. Other Western democracies such as the European Union countries and New Zealand would want your end-to-end encrypted messages to be pre-scanned for "violent extremist content" and defamation. Never mind how hard it is to define "violent extremist content," much less accurately identify it without false positives, and the fact that as a concept it covers speech that is not illegal in many countries. And the censorship demands won't be just for images, but also for text. The recent EU court decision that Daphne discusses imposes a requirement to filter for defamatory textual phrases. 
And from CSAM, copyright claims, "violent extremist content," and defamation, the blacklist will keep expanding. Tired of getting unwanted dick pics? Fine, the nudity filters Facebook would be called upon to implement in its end-to-end encrypted messaging apps might help you in some circumstances. But don't be surprised when they deploy their Nipple Detection Systems, which have long come under fire for censoring Facebook and Instagram posts, to intervene to keep you from sending a nude to your romantic partner over Messenger or WhatsApp.
And on and on. "Hate speech" is impossible to define, but that won't stop the calls to censor it, so that even willing recipients can't get it, in addition to the people who would otherwise be abused by receiving such speech. There will be demands to stop and report any user who tries to send a picture of a swastika, followed by demands to do similar for the Confederate flag. Again, China is instructive: in the latest version of iOS, the soft keyboard no longer includes the Taiwan flag for users in Hong Kong and Macau. That's a more extreme version of not allowing the user to transmit a message containing the flag—which seems so reasonable by comparison, doesn't it?
When a government prevents you from speaking certain things or depicting certain pictures, it's called prior restraint and, with narrow exceptions, it is almost invariably unconstitutional. When a platform does it at the behest of government, as Facebook might do if Barr had his way, we call it "content moderation." That anodyne phrase obscures the evil at work here: of government ordering a private third party to censor speech that is, or under any human rights-respecting regime should be, legal. Yes, CSAM is and should be illegal everywhere. No one disputes that. But it is staggeringly naive to believe that, even in the United States of America, client-side pre-encryption "content moderation" would stop at CSAM.
And lest we forget, those measures won't catch all content they're intended to interdict. As Mayer notes, users could still encrypt their content separately and then send it. That means pedophiles can encrypt CSAM before transmitting it — just as they can now on services that are not end-to-end encrypted. So, getting Facebook to implement client-side pre-encryption content moderation would catch the pedophiles who are bad at opsec, but as Mayer notes, the rest would adjust, evolve their techniques for evasion, and teach those strategies to each other (which, again, they do already). 
Meanwhile, Hollywood would make damn sure you can't just send someone a meme over WhatsApp unless you go to the extra effort of separately encrypting it first. Everyone's perfectly legal speech would be burdened and chilled — because who wants to spend time separately encrypting everything? It's easier just to not say the thing you wanted to say, to not send the picture that would be worth 1000 words, to express yourself in some other way. Some way that won't trip up the censorship filter. Sure, you'll find new ways, as the Chinese did by coming up with Winnie the Pooh as a stand-in for Xi. And then, as with Pooh, the filter will be updated, and you can't say that either. So you stop saying the forbidden words or sharing the forbidden images. And then, eventually, you stop thinking them too.
If you are willing to accept Facebook (or Google, or Apple, or any other encrypted messaging service provider Bill Barr bullies into compliance) censoring all your private text conversations — and everyone else's — because it might make it a little easier for the government to catch the most inept pedophiles, then I'm not sure I've got a lot else to say to you. But if this idea bothers you — if you don't like the thought that before very long from now, you won't be able to say what you please in private discussions over text, while pedophiles learn how to continue operating without detection — then I hope you'll see Barr's demand to Facebook for the grave danger it is. If so, let Facebook know. More importantly, let your congressional representatives know.
Now, this post isn't a careful position paper like Jonathan Mayer wrote. All of the above is what is known as a "slippery slope" argument, and it's easy to dismiss as hysterical. "Of course we would never do Y just because we are doing X," platforms and the government would assure you. Then, once mission creep inevitably happens — which it always, always does — the official line would switch to: "Of course we would never do Z just because we are doing Y." Slippery slope arguments might sound hysterical at the top of the slope; from the bottom, they sound premonitory.
Let's look to China again. The highly intrusive surveillance of Uighurs in China used to be "just" for Uighurs in Xinjiang at first. Then it was "just" for them and people who visited Xinjiang, regardless of the visitors' own religion or ethnicity. Then it was "just" for them and, oh, also Tibetans too, a totally different ethnic and religious group that China is fond of persecuting.
The ratchet of surveillance has a pronounced tendency to only go one way. End-to-end encryption is one of the best measures we have for pushing it back and maintaining our security and privacy. But while end-to-end encryption may be necessary to protect those rights, it is not sufficient, as proposals for measures like client-side pre-encryption moderation of private conversations demonstrate.
The rationale may change — national security and terrorism one day, and if that doesn't work, child abuse the next — but the goal is the same: for governments to have the ability to eavesdrop on your every conversation, the legal power to require that all your conversations be recorded, and the authority to make private-sector providers do their bidding in the process. To have total control. And, if they really succeed, they will reach the ultimate goal: to not even need to exert that control to restrict what you say and do and hear and think — because you'll do that yourself. You will save them, and Facebook, a lot of time.
It starts with something nobody could possibly oppose: reducing the scourge of child sex abuse. It will not end there. That is the slippery slope.
I don't pretend to have the answer for how to fight CSAM without simultaneously opening the door to mass surveillance and censorship. I'm not sure there is one, but I appreciate the efforts of the technologists who are trying to find one, or at least to elucidate different technical approaches to different aspects of the encryption debate (such as Jonathan Mayer, who is hardly pro-surveillance). And I know that as long as I don't have affirmative proposals of my own, just objections to others', it makes me easy to dismiss as just another hysterical absolutist zealot. That is unfortunate, because, as some of my academic colleagues have privately observed, there is far more nuance to information security experts' and civil libertarians' positions in the debate than it might often appear from the outside, or than Bill Barr wants you to think there is. 
That said, this is not the most nuanced of blog posts. I find everything I've said above to be painfully obvious. And yet I feel it will still keep needing to be said as long as the Attorney General keeps pretending this debate is only about universally-reviled conduct such as terrorism and child sex abuse. After all, he is also the same Attorney General who was chosen to be, basically, the capo to a mob boss, one who wants Barr to investigate his political opponents. The sitting Attorney General of the United States is the last person we should trust with the ability to read everyone's messages. We cannot afford the polite fiction that the nation's law enforcement officials, even those at the very top, are all "the good guys." 
Those who work for providers, in academia, or in civil society may be tempted to start down the slippery slope we can all see ahead of us, partially out of the commendable desire to help children, partially to show the U.S. government how "reasonable" and "adult" and "mature" we are when it comes to the encryption debate. Let me be clear: It is not reasonable for any government to demand that platforms build the ability to surveil and censor everyone's private communications. You do not have to help brainstorm, design, build, rationalize, or excuse a system for pervasive surveillance and censorship. Technologists must design and build systems that acknowledge the uncomfortable truth: that China is much closer than we think.
Cache
Deevia Bhana, University of KwaZulu-Natal; Kevin F. McGrath, Macquarie University; Penny Van Bergen, Macquarie University, and Shaaista Moosa, University of KwaZulu-Natal In South Africa, one in five teachers in the foundation phase – roughly from ages 6 to 9 – is male. This is consistent with a global trend that see men being more likely […] More

Cache
Welcome to Money Diaries, where we're tackling what might be the last taboo facing modern working women: money. We're asking millennials how they spend their hard-earned money during a seven-day period — and we're tracking every last dollar.Today: a finance lawyer who has a joint yearly income of $480,000 and spends some of her money this week on Vitamin C Serum.Occupation: Finance Lawyer Industry: Law Age: 30 Location: New York, NY Salary: $280,000 not including discretionary bonuses My Partner's Salary: $200,000 (our finances are combined) My Paycheck Amount (2x/month): $6,100 My Partner's Paycheck Amount (2x/month): $4,900 Gender Identity: WomanMonthly Expenses Mortgage: $3,900 (mortgage + taxes + cc fees) Loans: $0 (we carry about $10,000 in credit card debt, but it is generally insignificant) Puppy Care: $400 (we have a little rescue dog, but living in NYC means daily walks House Cleaning: $200 Internet: $100 Cell Phone: $150 ($70 is reimbursed by my law firm) Health Insurance: $600 Gym Membership: $100 (for both of us) Utilities: $300 (this is NY and in the middle of the sweltering summer) Grocery Delivery: $450 (comes 2x/per month — we get our groceries delivered and there is a bit of a premium, but more than worth it for the convenience and, yes, generally, groceries in NY are crazy expensive) Streaming Services: $50 Day One7 a.m. — We roll out of bed after my partner of eight years hits the snooze button 13 more times and we cuddle as much as possible before my anxiety to get the day started forces me out of bed and into the world. Our morning ritual is always the same — she walks the pup while I make a quick breakfast of oatmeal and coffee, we drink coffee and chat about random (nonsensical) things while listening to NPR, we then spend 10-15 minutes meditating, and then (finally) hit the showers to go to work around 9. I can work from home a lot, but my partner can't, and we both work extremely intense corporate jobs as a way to save up as much money as possible during our prime earning years, so our daily morning ritual is important as a way to stay connected as a couple. We also try to fit in a workout at least twice per week.12 p.m. — I've answered about 100 emails (not an exaggeration). What sucks about having a corporate job, other than the total lack of emotional/spiritual fulfillment ("all prose and no poetry"), are the deadlines. Sigh and eye roll. My partner's job is similar. We whine about it a lot, of which we are both aware, but we both accept this as reality for now, since it has allowed us to grow our total net worth close to $1.5M (which includes some smart real estate and stock investments I made when I was younger). I quickly run out and grab lunch and then sit at my desk to eat ($16). I glance at a television that is quietly blaring in the background. Some guy is making an argument against raising the minimum wage…sometimes I think that if people truly understood how financiers enrich themselves (like, by the millions) by exploiting cleverly devised financial instruments that ultimately create little to no value for the overall economy, the socio-political conversation in this country would be so very different… $168 p.m. — My partner gets home from work and I take a break from responding to emails to have dinner with her (which we order). We feed our little pup too. We chat about our days and laugh at some of the weird shenanigans that go on in the workplace — people are just so funny and interesting. The last few years we have been really focusing on our health, and maintaining the most important thing to us — our relationship — by trying to always eat dinner together and also eating something fresh. I log back onto my computer and bang out another couple hours of work. As I climb into bed to join my partner, who is reading her latest novel, I get an email that I have to respond to immediately. I work until around 12 a.m., shut the lights off, and go to sleep, utterly exhausted. $20Daily Total: $36 Day Two8 a.m. — It's Saturday — the weekend! We wake up and take little pup to the park, where he runs around off-leash and plays with other dogs. We walk around the local farmer's market in our neighborhood, which always has amazing options. We pick up local meats and vegetables and head home. After meditation and yoga, we make a fresh lunch for ourselves and take turns reading aloud to each other from a new book we picked up last week. $301 p.m. — I get an email from work saying a project that was supposed to be due in a month is now due in 24 hours. I tell my partner the unfortunate news and we debate whether we should cancel our dinner plans. We decide to see what happens and I'm on back-to-back calls and emails for the next few hours. 6 p.m. — I manage to sneak away from work and we head out to dinner with friends at a new Lebanese spot a couple of miles away. We share some biodynamic wines and chat about the state of the world, and whether having children is a good idea when everything is such doom and gloom. I get a couple of emails during the dinner, which means I'm still working, but at least I don't have to be in the office…we split the check and make it home by around 10:30. I check my emails one more time, send off a couple of replies where necessary, and hit the hay. $270Daily Total: $300 Day Three9 a.m. — We wake up a bit later than usual (because it's Sunday, of course) and take the pup to grab Americanos from a cafe next to our apartment. After leisurely reading the Sunday Review, we come back and sit outside on our terrace and do some (very) light gardening work pulling dead grasses and trimming flowers and plants. I then log on to work for a few hours. $51 p.m. — We take the pup for an afternoon walk in the bright sunshine and grab soft-serve ice creams (dipped in fudge, of course) from one of those slightly creepy ice cream trucks that troll through NYC. I return home and work for a few more hours while my partner teaches herself how to tie nautical knots — she's always trying to learn something new and I love that about her. $103 p.m. — We see that one of our favorite bands is coming to NYC. We hurriedly buy tickets before they sell out. Living in NYC, everything is a competition. $606 p.m. — We go to dinner with my partner's parents, who are in town. They live about two hours away and visit sometimes. When my partner came out to them about five years ago, she wasn't sure whether they would be supportive. They were, to our great surprise, and it has been pretty smooth sailing ever since. Through my interactions with them, I've learned that just because you disagree with someone politically, there are definitely meta-values that you can still share more generally as human beings — love of family, generosity with others, patience, etc. Sometimes we get on political subjects and the conversation can get heated, but we try to maintain a level of respect between us. At the end of the day, I think they are great parents. They pay for the dinner, despite our protest, and we hug goodbye. Daily Total: $75 Day Four7 a.m. — We wake up, do our morning routine, and I'm off to work.2 p.m. — The project still isn't finished even though it's been over 24 hours. I can feel the stress tingling up my spine and my heart palpitating. I am eating my lunch when a colleague emails to say that she's leaving the law firm. We sneak out for lunch and she tells me that since there is no chance of making partner anyway, and she can't take the 24/7 lifestyle anymore, she looked elsewhere. She doesn't know whether she is making the right decision, but she never chose to become a lawyer for the money. She became a lawyer to do good for the world, but she got sucked in by the prestige and career trajectory promises of our firm. I think a lot about what she says, which echoes many of my own thoughts and doubts. $206 p.m. — I get home and tell my partner about how I think I should leave my job too. We eat dinner together (seamless, $20) and have a heated discussion on the future of the American law firm. She is supportive, but also concerned. She probes me on why I am leaving in order to test my resolve. When I don't relent, she kisses me and tells me that she has my back no matter what. We spend the next couple of hours running different financial models every which way to help us understand what minimum salary I would need to live comfortably in NYC. We come up with a specific figure and a plan of attack. $209 p.m. — We get in bed and read some poems by Walt Whitman to each other, which we do often when change is coming. My partner goes to sleep and I get back to work.Daily Total: $40 Day Five7 a.m. — I've been up all night working on this project. I take the pup for an early walk, picking up a Red Eye for me and an Americano for my partner, along with an almond croissant. $119 a.m. — After my partner leaves for work, I get on a social media website for jobs. My friend who started her own tech company texts me — her latest round of venture capital funding hasn't gone well. I call her immediately and give her a pep talk. She is one of only a few women in the tech world and a walking wonder, but she reminds me that having 30 employees looking to you for their bread and butter is no small weight to carry. My day is slow and I take little pup to the park where he plays while I enjoy the changing leaves as they signal the coming of Fall. I call my Dad. As a first-generation immigrant, he is appalled at the pay cut I would take if I left my job. As my Dad, however, he tells me he supports me no matter what. 4 p.m. — Another friend calls to say that her newly minted marriage isn't going great — her husband is partying all night and doing drugs. I finish up some work and then head over to her place to pick her up. We go to the wine store and snag a bunch of bottles. I take her back to my apartment and we chat on my terrace for the next few hours. $1007 p.m. — My partner comes home and I run out to the grocery store to grab some ingredients to make a homemade dinner — roasted chicken with parsnips and carrots and potatoes. After a few more hours of talk therapy, we all head to bed. I offer our couch to my friend for the night, but she declines. She is adamant that she has to go home to face her husband. I give her a hug and tell her to call me anytime. $20Daily Total: $131 Day Six7 a.m. — Awake and normal routine.9 a.m. — I grab a smoothie from the cafeteria at work and browse a few emails from recruiters, looking to see what opportunities I'm interested in. I'm wary of recruiters because they make money from any job they place you in, and so are incentivized to sell you on any opportunity in the market, regardless of whether it is the right fit for you. I answer some recruiter emails and talk to one or two on the phone to let them know I'm looking for a new job. Work starts to pick up, and I answer emails for the remainder of the day. $73 p.m. — My partner and I meet up and grab some overpriced sushi rolls and sit outside to eat while we chat with our financial advisor on the phone. One of the best parts of our corporate jobs is that our offices are extremely close, so we have lunch together quite often. We check in with our financial advisor quarterly and he lets us know what he thinks we should be doing with our portfolio and whether there is room for improvement. Right now, we have about $300k in cash, $800k in stocks/alternative investments/401(k) accounts, and $350k in equity in our home. We are overweighted in cash, I know, but the market has me a bit spooked with the trade war, high levels of corporate debt, and the inability of the Feds to raise interest rates. We discuss these factors with my financial advisor, who nevertheless tells me to stop trying to time the market. He's right, of course, but I'm still hesitant. $259 p.m. — We go out to see one of my partner's favorite bands play live with a few friends, buying a few rounds of beer for all. The show is awesome, even if the venue is pretty grimy, and we can't believe that we snagged these tickets. We head home around midnight and fall asleep. $60Daily Total: $92 Day Seven7 a.m. — Same morning routine, head to work, dive into emails.11 a.m. — During lunch, I do some much-needed wellness shopping on Amazon. We don't spend very much on our beauty regimens, probably around $140 every three or so months for the both of us, but we do like to get all of the essentials — hydrating cleanser, vitamin C and A serums, eye serum, and moisturizer. $2606 p.m. — My partner and I both get home pretty early from work today and we eat our meal prepped dinners on the terrace where we get into a heated conversation about the amount of news that she reads — zero — which I think is absurd (!). She argues that she thinks the news is overrated these days and depressing. She doesn't trust politicians or pundits. I can't say I totally disagree, but her nihilism disturbs me. We come to a compromise where she agrees to read the Skimm every morning. In exchange, I promise not to check the NY Times every hour. We watch Netflix for the rest of the night — specifically a German television series we are both obsessed with about time travel and a serial killer in a small town. We hit the hay around midnight. Daily Total: $260Are you a Money Diary comment leader? We want to hear from you! Email us here with a brief description of yourself and a screenshot of your comment leader status for a chance to be featured in an upcoming story.Money Diaries are meant to reflect individual women's experiences and do not necessarily reflect Refinery29's point of view. Refinery29 in no way encourages illegal activity or harmful behavior.The first step to getting your financial life in order is tracking what you spend — to try on your own, check out our guide to managing your money every day. For more money diaries, click here.Do you have a Money Diary you'd like to share? Submit it with us here. Like what you see? How about some more R29 goodness, right here?These Are The Richest Women In AmericaCouples Costumes That Are Actually CoolThe Best K-Beauty Brands To Shop This Fall
Cache
by ASquare

One of the things I love about Unmatched is the different feel that each deck gives each fighter. So, as much as I like coming up with crazy ideas for characters, for most of those I don't have a good idea about what the deck's feel would be. (Although if anybody has thoughts for the "Mount Rushmore" or "Beatles" decks, let me know!! I figure Teddy Roosevelt would be easiest. Sidekick: a bear.)

Hence, Scooby-Doo. The idea here is "meddling" (i.e., effect cancellation and random discards) combined with a bit of "running away" and "teamwork."

My biggest issue is the "special abilities". My favourite idea is giving each sidekick their own bonus:


Each gang member has their own bonus. Scooby can also use this bonus when adjacent to the gang member:

Freddy - +1 attack

Daphne - +1 defence

Velma - +1 card draw

Shaggy - +1 movement


I'm not sure if that's too powerful, though. I know it's a little complex, but as Justin pointed out in an earlier thread, homebrew decks get a bit more leeway. A simpler alternative would be something like "Once per turn when maneuvering you may choose not to draw a card; if you do, you may take one extra move." That could be really helpful in low-card endgame. A third option would be an effect that forces discards, to go with the "meddling theme."

There were a few cards I would've liked to have in there ("Let's see who you really are!" forcing a hand reveal; something for "Jinkies, a clue!", "Jeepers", and "Zoinks!"), but decided that having fewer different cards made the deck a little more playable.

Most of the cards felt to me like they should be Versatile, but that seemed OP so I forced myself to make a few attack and defence only.

I consider it very much a work-in-progress, so I'd be happy to hear any feedback or suggestions!


Scooby-Doo

Melee

HP: 14 Move: 2

"See comments in forum post"

The Mystery Gang x4

Melee



ANY

3x Feint

V2 B2

IMMEDIATELY: "Cancel all effects on your opponent's card."



3x Regroup

V1 B2

AFTER COMBAT: "Draw 1 card. If you won the combat, draw 2 cards instead."



3x SKIRMISH

V4 B1

AFTER COMBAT: "If you won the combat, choose one of the fighters in the combat and move them up to 2 spaces."



3x Momentous Shift

V3 B1

DURING COMBAT: "If your fighter started this turn in a different space, this card's value is 5 instead."



2x And I would have gotten away with it, too

D4 B2

IMMEDIATELY: "Cancel all effects on your opponent's card."

AFTER COMBAT: "Opponent discards a random card."



2x Trap door

V2 B1

AFTER COMBAT: "Place a defeated member of the gang on any open space in your zone."



3x Meddling kids

A3 B2

DURING COMBAT: "Your opponent discards a random card from their hand. Add its boost value to the value of this card."



SCOOBY

1x Would you do it for a Scooby Snack?

A4 B3

DURING COMBAT: "+1 if TWO SCOOBY SNACKS is not in your discard pile"

AFTER COMBAT: "Regain 1 health for each point of damage done to your opponent."



1x How about TWO Scooby Snacks?

A5 B3

DURING COMBAT: "+1 if SCOOBY SNACK is in your discard pile."

AFTER COMBAT: "Regain 1 health for each point of damage done to your opponent."



2x Ruh-roh!

V2 B1

AFTER COMBAT: "One adjacent fighter takes 2 damage."



2x Where are you?

V3 B1

AFTER COMBAT: "If you won the combat, move to any space in a different zone."



1x Midnight snack

S B3

"Regain 3 health. Search your deck or discard pile for a SCOOBY SNACK card and add it to your hand."



THE GANG

4x I've got a plan!

A3 B2

DURING COMBAT: "Add +1 to the value of this card for each friendly fighter in the target's zone."



*{"appearance":{"isPNP":false,"borderColour":"#b8770f","highlightColour":"#01a3d2","patternName":"Circles & Squares"}}*
Cache
- An abstract meets Euro game with a hint of Moana

Players: 2 - 4
Playing time: 30 - 45 minutes
Designed by: Reiner Knizia
Published by: Blue Orange Games

Sail into this breathtakingly beautiful game where you take the role of a village chieftain leading its villagers on an expedition to gain resources. In order for their tribe to thrive, villagers need to travel to the newly discovered archipelago to explore and settle on the eight new islands full of resources. Competing with tribes throughout Polynesia, only one tribe can be the best!

Blue Lagoon is an abstract game with Euro-esque features focusing on mechanics such as area control, route building and set collection. Released in 2018, its been one I've been looking forward to getting to the table.

Components:



- 1 Game Board - 24 Wooden Resources - 8 Wooden Statuettes
- 1 Score Pad - 20 Wooden Villages - 120 Settler Tokens - 1 Linen Bag


Overall, the components for Blue Lagoon are pretty good. After removing the lid you are transported into a brightly coloured production of wooden resources and wooden huts, which is perfect for the tropical theme. The game board is compact, fitting nicely into the provided insert which I love because inserts that actually hold all of the components well are a rarity. One of my main issues with the components is that I wish the board was double-sided, either to allow for more complex gameplay or simply just greater variance.

The tokens are cardboard punch-outs which work well for their purpose and there are four different colours to represent the four different tribes. They're a good thickness and have some artwork variance throughout the different colours, which is a nice touch. They're also double-sided to differentiate between villagers in boats and villagers on land.


The wooden villages are a lovely addition to the game they're small huts each with a brightly coloured roof and a small, arched door etched into the wood. There are a few slight manufacturing errors with some of the huts including oddly shaped roofs and the bases of the huts not being in the middle, but these are minor issues and the functionality is perfectly fine.

The resource tokens are individual meeples that represent Coconuts, Bamboo, Water, Precious Stones and Statuettes. Each has their own colour and shape which makes them really easy to distinguish from one another, this comes in handy at the scoring phase at the end.


Gameplay:

The aim of the game is to have the most points at the end. This will be the player that has the most efficient tribe, thriving from all of the new resources they have gathered. Points can be earnt in the following ways:

- Having a settlement token in 7 or 8 different islands.
- Linking tokens through islands.
- Having the majority of tokens on an island (each island is worth a certain amount of points).
- Collecting either 2, 3 or 4 stacks of the same resource.
- Collecting one of each resource.
- Collecting Statuettes.

Blue Lagoon plays out in two separate phases: the Exploration Phase and the Settlement Phase. During both phases, resources are randomly selected from the provided bag and then placed onto the board in each designated resource space. Taking it in turns, players will then place down their settlement tokens one at a time, starting on a water space with the boat side up. Players can then choose to either put down another token in a water space or a token/village on a land space next to an already placed down token.


When a player reaches a resource on the board, they can then take that resource and put a settlement token in its place. As well as resources, each player is trying to reach all of the goals that will get them points. Exploring as many islands as they can by placing lots of boat tokens and trying to keep one line of tokens to link as many different islands as they can. Due to the limited amount of turns and small board, it's impossible to get maximum points, so it's a good idea to plan out what you want to go for beforehand. This is a fun and puzzle-like part of the game and means you can try out different strategies each time you play.

The first phase ends when all resources have been removed from the game or when players have placed all of their tokens and villages. Then it's time to score for this round using the score pad provided. This should be pretty quick as the pad gives you a quick run-through of what should be scored. When this is complete, each player should take back all of their settlement tokens but NOT their villages (this will become clear in a moment) and the resources should be replenished on the board.

Now it's time for the Settlement Phase and this is pretty much the same as the first phase with the exception that your villages are already on the board. So now players may only place pieces adjacent to an existing village instead of starting off on a water space. It's important to remember this in the first phase and think ahead. You want to reach as many islands as you can so try to place villages around the board where most of the islands will be accessible. If your village is too far away from an island then it's likely an opponent will cut you off before you reach it and you'll miss out on a load of points.

After completing the second phase following the rules from the first, score up and combine the scores from both rounds to see which tribe chieftain was the most successful.

Pros:

- A simple game to learn and teach to others, plus set up is really quick.
- Visually appealing game from the bright colours to the theme.
- Quick to play through, most games only last about 30 minutes.
- A strategic but light game which makes it great for both new and experienced gamers.
- A puzzle-like game with tough but meaningful choices.
- The components are mostly good with a great storage insert already included.
- A relaxing game to play, turns are straightforward so there isn't a lot of discussion.

Cons:

- It doesn't play well with two players. The board is big enough for you both to do your own thing which takes some of the puzzle/fun elements away.
- The game board is only one-sided so after a few plays of this, players tend to stick to the same patterns.
- A few of the components displayed manufacturing errors. Mainly the wooden huts.
- People who suffer from analysis paralysis may not like it due to the number of ways there are to get points and them having to make quick calculations for the best option.
- If you're looking for a game that has a lot of player interaction then Blue Lagoon probably isn't for you.

Final Thoughts:

Theme - The theme is one of the first things that caught my attention. I love how colourful the box and art are and the fact that the theme reminded me so much of Moana made even me more interested in the game. That being said, I understand there could be some controversy around cultural appropriation as Blue Lagoon displays a Polynesian theme but doesn't really include any Polynesian culture. This isn't an issue for me as the game is pretty abstract, but I understand this could be an issue for some and would love to see some games in the future that have accurate cultural representation. Other than that, the theme works well with the game. As a chieftain, you and your villagers are exploring other islands by boat, looking for resources for the rest of the tribe.

Complexity - Blue Lagoon is at the beginning of the complexity scale, it's easy to learn and even easier to teach. It can be set up in less than 5 minutes and downtime in between turns is minimal. I'd say this is great for younger children because it's simple for them to learn. I also think it is a great gateway game for people new to the hobby and want to try their hand at a casual area control and set collection game. If you do consider yourself an experienced player, don't write this game off just yet though. This game is a perfect filler game for a game night in between those long and heavy games when you're looking for a relaxing but engaging game.

Replayability - Due to the nature of the game and the many ways to earn points, it's pretty much impossible to get maximum points on all of the scoring requirements. So each time you play you can try out a new strategy, will you go for reaching the most islands and forming one strong link with your villagers or will you go for resources and try to beat your opponent to them. There are so many options in Blue Lagoon and this makes for great replayability. The only thing I wish they would have included is a double-sided game board. A different layout of islands would mean a completely new set of puzzles to work out and even more replayability.

Overall, I really enjoy playing Blue Lagoon. I love how fast-paced it is and how each move is like working out your own little puzzle. The theme and aesthetic are also elements that I really like, even though it doesn't dive too deeply into the theme it also doesn't feel like the theme is irrelevant either. I've shown this to a lot of different groups and everyone has mentioned how relaxing it is to play, it's the perfect filler game and I definitely recommend giving this one a go.

Disclaimer: Blue Lagoon was kindly gifted to me from Asmodee UK to review but all opinions are completely my own.

Original review can be found at https://www.majesticunicornreviews.com/


Next Page: 25 © Googlier LLC, 2019