Cache
Andrew Scheer, Canada's main opposition leader, on Monday kicked off a key televised election debate by lashing Prime Minister Justin Trudeau as "a phony and a fraud" who did not deserve to win an Oct. 21 election.
Cache
Canada's main opposition leader repeatedly attacked Prime Minister Justin Trudeau on Monday during a pivotal televised debate, calling him a phony and a fraud who did not deserve to be re-elected on Oct. 21.
Cache
So, I visited Montreal Simon to read
his latest post
, which was a condemnation of the Scheer Conservatives and their fans who are bringing USA-Repugnican style hatred and violent rhetoric up here. It started off well with a picture of some sub-literate right-wing moron holding up this ridiculous (and frightening) hand-made sign:
I've said on numerous occasions that stupid people must have the same right to vote as non-stupid people. But there needs to be gatekeepers to prevent the rise of stupid ideas and rage-fueled political movements from having any prominence greater than the level of three city blocks. Alas, for reasons of selfish cynicism our media and corporate elites see fit to pander to these cretins and stir them up. As well (whose kidding who?) from their own behaviour and the words that flow from their mouths, pens, pencils, keyboards, many among our elites aren't all that intelligent either.
Montreal Simon goes from trashing right-wing assholes calling for Trudeau to be "hung" (or run over by a truck) for taxing them, for verbally acknowledging global warming, for admitting Syrian refugees, for marching in PRIDE parades, and etc., ... where was I? .... Oh yeah, ... Simon goes from condemning those assholes to conflating them with progressives who yell at him for buying the TMX pipeline (so as to bail-out the Bay Street parasites who invested in that bitumen project) and praises Trudeau for asking his supporters (booing the guy) for tolerance as he lets his security drag the man away.
Immediately afterwards Simon mentions a guy who threw an egg at Trudeau during a climate march in Montreal, but it's unclear from the Global News video what that guy's agenda was. Personally, I've never gotten too incensed about ordinary people throwing pies (or, now, eggs) in the faces of politicians.
"What if that pie/egg had been a gun or a bomb or a knife?!?"
Yeah. But you're missing the important point that it wasn't a gun or a bomb or a knife. It was a cream-pie/egg. You could just as well shriek that the hand of someone extended for a handshake could have been a gun. But it wasn't. The person sticking their hand out to a passing politician just wants a handshake. Just as the person with the pie wants to make a statement and not kill anybody.
Simon then starts his spiel about how Justin Trudeau is the most activist politician fighting climate change EVAH!!!! because of his carbon tax and his investments in renewable energy industries. But, if Simon were honest (or not honestly ignorant) he would know that this is mere tinkering and that it is all cancelled-out by his continuing to develop the Tar Sands. Which is par for the course for a liberal politician. They're the masters n' mistresses of using empty words to gull their deluded followers. They "feel your pain." They "want to see all people rise to their full potential." They "don't want to see anyone left behind." They say the things we want to hear in order to get elected and continue to say those things as they enact policies that contradict their flowery words.
The end result of political cowardice and deliberate deceit by politicians like Justin Trudeau is going to be the extinction of most of the earth's life-forms. It will AT LEAST mean the deaths of tens of millions of people. Given this, it was justified for that protester to yell at Trudeau for his sickening devotion to the TMX pipeline. And it is the height of stupidity to conflate environmentalists with legitimate grievances with Islamophobic, racist, right-wing homophobic shit-heads threatening all their adversaries with murder. (Notice how that protester at the Liberal rally stayed right where he was and didn't make a step towards Trudeau.)
And, of course, the first "commentor" was Simon's in-all-but-name co-blogger "Jackie Blue." I haven't (and won't) read her entire densely-packed, extended comment. But she basically says that leftist "shit-disturbers" are as big a threat (to "rational centrists") as right-wingers. Now, given the evidence from Simon's own post, anyone not an idiot can see that isn't true. She then goes on to whine about the progressives who didn't vote for mass-murderess, corrupt scumbag Hillary Clinton. Because "Jackie Blue" continues with the bullshit story that she's a US-American and she continues with the bullshit belief that Hillary Clinton wasn't a murdering scumbag.
Hillary Clinton voted for the Iraq War you stupid fuck! She voted for a war based on obvious stupid lies. The war she voted for has KILLED ONE MILLION IRAQIS and maimed and traumatized millions more. And that's only one of her colossal "mistakes" that she made while servicing the oligarchy and becoming a multi-millionaire herself. And it was Hillary's own sense of entitlement that led her to rig the Democratic primary to defeat Bernie Sanders and thereby bring on the presidency of Donald Trump. Hillary gave us Trump you imbecile!
As a species, we have to do the hard work of overthrowing his rotten, inhuman, ecocidal system. And the longer that (mostly decent-minded) people like Montreal Simon pledge hysterical allegiance to hucksters like Liberals, the longer (and perhaps TOO LATE) will it take to start that job in earnest.
(I'll end by saying that I probably won't be voting. My riding is a contest between the Libs and the Cons. And, from reading
this article
, I'm pretty much deflated about my choices anyway.)
Cache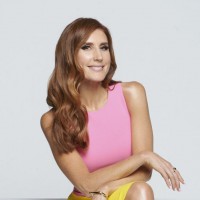 The lifestyle series premieres Oct. 9 on Facebook Watch, with Prime Minister Justin Trudeau serving as the first guest of season two.
Cache
The leading candidate to replace Justin Trudeau as Canada's prime minister attacked him as a phony and fraud who can't even recall how often he's worn blackface

Cache
Canada's main opposition leader repeatedly attacked Prime Minister Justin Trudeau on Monday during a pivotal televised debate, calling him a phony and a fraud who did not deserve to be re-elected on Oct. 21.
Cache
OTTAWA—Six party leaders squared off in a sometimes frenzied, sometimes humorous, sometimes confusing debate in Gatineau, Que. Monday night.
While there was plenty of substantial (and relatively honest) disagreements on policy and politics over the course of the two-hour debate, the Star catalogued a few questionable claims from all six party leaders taking part in Monday's debate.
Here they are, in the order the leaders' fielded questions Monday night.
Justin Trudeau, Liberal leader
The claim: Trudeau said the Liberals have brought Canada "three quarters" of the way to its emissions reduction target under the Paris Agreement, which is 30 per cent below 2005 levels by 2030.
The facts: The latest national tally of emissions is from 2017. It says Canada emitted 716 million tonnes of greenhouse gas that year — just two per cent lower than in 2005. Moreover, the federal government projects that measures in the Liberal climate plan — including the carbon price, methane regulations and more — will reduce emissions to about 592 million tonnes by 2030. That's only about 20 per cent below 2005 levels, or two thirds of the way to the target. The Liberals claim, however, that future technological improvement and impacts of incoming public transit expansions and more will ensure Canada closes the gap and exceeds the 2030 target.
Verdict: Misleading.
Jagmeet Singh, NDP leader
The claim: Singh accused Trudeau's Liberals of giving away $14 billion to big corporations so they could buy jets and limousines.
The facts: Last November, the Liberals announced in their fall economic update that they would spend $14 billion on a slew of tax measures for Canadian businesses. These measures allowed companies that invest in "clean energy" to immediately write off spending on new equipment and machinery, while other businesses could now write off capital spending more quickly. These changes were explicitly designed, the Liberals said, to boost manufacturing and clean energy production. The NDP has attacked the measures as irresponsible corporate giveaways ever since, claiming it would help big businesses buy more jets and limos.
Verdict: Misleading.
Andrew Scheer, Conservative leader
The claim: "We're going to pay for those (tax cuts and credits) by cutting corporate welfare and reducing Canada foreign aid budget by 25 per cent."
The facts: Scheer has proposed cutting foreign aid and reviewing "corporate welfare" to find $3 billion in savings per year. But Conservatives have already announced spending that exceeds those savings, according to independent costing of their promises by the Parliamentary Budget Office.
Verdict: Misleading. The two cuts Scheer mentions, if fully implemented, would go some of the way to paying for their spending — but wouldn't cover the whole bill.
Elizabeth May, Green leader
The claim: May defended her party's "fully costed" election platform, and said it was approved as responsible by former Parliamentary Budget Officer Kevin Page.
The facts: Initially, Page and his team at the University of Ottawa's Institute for Fiscal Studies and Democracy gave the Greens a failing grade in all three categories of assessment: transparency, "realistic economic and fiscal assumption," and "responsible fiscal management." Days later, after receiving more information about their assumptions from the party, Page revised his assessment to give the party a passing grade. However, the institute still found the party failed on fiscal responsibility, because of the uncertainty surrounding the dramatic changes the party is proposing in the short term.
Verdict: Misleading without context.
Yves-François Blanchet, Bloc Québécois leader
The claim: Bloc Québécois leader Yves-François Blanchet accused the Conservatives of speaking against Quebec's secularism law, Bill 21, in English Canada but saying they would "protect" the law in Quebec.
The facts: For his part, Conservative Leader Andrew Scheer has consistently said — in English and French — that a Conservative government would not intervene in court challenges against the law. Scheer's Quebec lieutenant, Alain Reyes, told reporters Sunday that electing a Conservative government would "impede Justin Trudeau from contesting Bill 21."
Verdict: Misleading. The Conservatives' position has been relatively clear on Bill 21 — they would not intervene.
Maxime Bernier, People's Party of Canada leader
The claim: "Canada receives more immigrants per capita than any other Western country."
The facts: According to 2015 figures from the World Economic Forum, Canada does have a higher percentage of immigrants compared to other Western countries — but not the most. Australia (28.2 per cent) had a higher percentage than Canada (21 per cent). But in terms of absolute numbers, Canada ranks below a number of countries in the number of immigrants.
Verdict: Misleading.
Alex Boutilier is an Ottawa-based reporter covering national politics. Follow him on Twitter: @alexboutilier
Alex Ballingall is an Ottawa-based reporter covering national politics. Follow him on Twitter: @aballinga
Cache
OTTAWA— A two-hour election debate Monday saw federal party leaders clash over ethics, climate change and the economy but saw no one immediately emerge as the clear winner, although they slung one-liners, insults and criticisms across the stage as Liberal Leader Justin Trudeau's rivals sought to stake a claim to his job as prime minister.
The English debate got off to a hot and bitter start between front-runners Trudeau and Conservative Leader Andrew Scheer after a question from the audience about how each leader would represent Canada's values and interests on the international stage.
Scheer immediately attacked Trudeau as a "phoney and a fraud" as he challenged the Liberal leader's handling of the SNC-Lavalin affair, energy projects, and his economic record. "Justin Trudeau pretends to stand up for Canada," Scheer said. "He cannot even remember how many times he put blackface on."
"He's always wearing a mask," Scheer continued, pointing to Trudeau's claims to be an advocate of Indigenous reconciliation, feminism and the middle class.
"You're a phoney and you're a fraud and you do not deserve an opportunity to govern this country," he charged.
The leaders of the progressive parties fought to stake out turf on environmental and everyday concerns of Canadians, while the conservative leaders fought over immigration, pipelines and deficits.
In a second direct challenge between the two main contenders, Scheer turned to attack Trudeau over his failure to present a platform that had been completely costed by the parliamentary budget officer, and over the SNC-Lavalin scandal. Trudeau countered that his platform was costed, and that the Conservatives haven't presented their entire policy book. On SNC-Lavalin, he said Scheer did not realize the job of a prime minister is to fight for Canadians jobs.
New Democratic Party Leader Jagmeet Singh jumped in: "What we have here is Mr. Trudeau and Mr. Scheer arguing for who's worse for Canada," he said.
The debate marked the first time all six leaders shared a stage. It devolved into a confusing free-for-all at times, but also had moments of collegiality.
Scheer and Green Party Leader Elizabeth May praised Singh for handling incidents of racism in the campaign with grace and class. Singh was accosted by a man in Montreal last week who told him to cut off his turban so he would "look like a Canadian."
Trudeau agreed Singh had handled racism with "eloquence ... but I'm the only one on the stage that said yes, the federal government may have to intervene" in a court challenge of a Quebec law that prohibits some public servants from wearing visible symbols of their religious faiths.
"Every single day of my life is challenging people who think that you can't do things because of the way you look," Singh shot back. "Every single day of my life I channel people who feel that as well."
Singh said the fact he's in the race is a challenge to Quebecers to see past his religious garb. "I am running to be prime minister of this country," he said. "I am going to Quebec and telling people that I want to be your prime minister."
But later, Singh told reporters that, as prime minister, he might intervene if the case went to the Supreme Court.
There were moments of levity too. In fending off criticisms on the right and left, Trudeau twice called the NDP leader "Mr. Scheer," prompting laughter. "I'm very, very different from Mr. Scheer," Singh replied.
When a moderator later also called him "Mr. Scheer," Singh cracked that "a lot of people are getting me mixed up," to laughter from the audience. "I wore a bright orange turban on purpose today."
Singh was the easily the most personable and relaxed leader onstage, and his supporters claimed he'd "won" the night.
People's Party of Canada Leader Maxime Bernier was challenged on his social media posts, which described diversity as a cult and called environmental leader Greta Thunberg "mentally unstable."
"We don't want our country to be like other countries in Europe where they have a huge difficulty to integrate their immigrants," Bernier said, prompting Trudeau to claim that Bernier says publicly what Scheer thinks privately.
Singh called Bernier out, saying, "You could have just said, 'Hey man, I messed up' because those are pretty horrible tweets."
Scheer said that Bernier, a former Conservative cabinet minister, was someone who used to believe in an immigration policy that was "fair, orderly and compassionate.
"Now you are making your policy based on trying to get likes and retweets from the darkest parts of Twitter," Scheer said.
Trudeau was the target in the English debate more than he had been in last week's French debate. He was taken to task by Bernier, Scheer and Bloc Québécois Leader Yves-Francois Blanchet for fighting with provinces.
Scheer portrayed Trudeau's carbon-pricing plan as a tax that would raise the price of cost of living, which Trudeau disputed.
He said he'd reversed the pattern of the previous Conservative government under Stephen Harper, whom he accused of refusing to work with the provinces.
But he acknowledged "fighting the defining issue of our time" with some provinces because Alberta Premier "Jason Kenney and (Ontario Premier) Doug Ford, and other Conservative premiers don't want to do anything on climate change and we need a government in Ottawa that is going to fight them and fight for Canadians."
May said the Liberal goal for cutting emissions is a "target for losing the fight against climate change," and she repeatedly challenged Scheer for having no climate action targets.
Singh got off one of the best lines of the night as Trudeau and Scheer bickered over climate change: "Ladies and gentlemen, you do not have to choose between Mr. Delay and Mr. Deny."
At times, the format choked discussions among the two leading contenders as a cacophony of voices drowned out the debate.
With polls showing a close race between the Liberals and Conservatives, Scheer and Trudeau took direct aim at each other when they could, with Trudeau grilling Scheer in the last half-hour over his position on abortion. Trudeau had tried to stay above the fray, adopting a measured and at times oddly low-key stance, but late in the evening exhibited more fire.
He took Scheer to task over backing Conservative candidates who have pledged to take away a woman's right to choose. Scheer said while he was personally against abortion, the "laws of access" to abortion services have not changed in Canada in 30 years under Liberal or Conservative governments, and would not change under a government led by him.
Singh jumped in, saying, "A man has no position in a discussion on a woman's right to choose, let me clear on that."
Singh and Blanchet targeted May for failing to rule out working with Scheer's Conservatives.
On Indigenous issues, Scheer was challenged for resisting the United Nations Declaration on Indigenous Rights and its requirement that development projects have the free, prior and informed consent of Indigenous people. May told Scheer the Canadian constitution requires it, and it doesn't mean you say "we'll consult you until you agree with us."
The debate, organized by a group of media organizations that included the Toronto Star, CBC and CTV, is the first of two this week. A French debate is scheduled for Thursday night.
Tonda MacCharles is an Ottawa-based reporter covering federal politics. Follow her on Twitter: @tondamacc
Bruce Campion-Smith is an Ottawa-based reporter covering national politics. Follow him on Twitter: @yowflier
Cache
If Monday night's election debate — the first and last English-language encounter of the current campaign to find its main protagonists on the same stage — results in anything, it may be to have made the possibility of a minority government more probable.
At the very least expectations the debate would break the Liberal/Conservative deadlock in the battle for government will likely not pan out.
With six leaders on stage — a record in a Canadian federal election — and almost as many moderators, the opportunities to size up the two men most likely to become prime minister as a result of the Oct. 21 vote were, to put it mildly, too few and far between to really set the stage for a decisive match.
Overall, viewers were treated to a cacophony that saw the various leaders spend more time speaking over each other than articulating coherent ideas. Substance was sacrificed to a cumbersome format.
Given the time constraints they were operating under, all six strove for clean clips liable to endure beyond the evening's broadcast. They all worked hard to make their rivals' comments unintelligible by interrupting them every step of the way.
Here are some notes on how each of the main leaders did:
Justin Trudeau: It is a rare debate that sees the incumbent emerge as the hands-down winner and Monday night's exercise was no exception. The Liberal leader neither dominated the exchanges nor did he spend the evening on the ropes as a result of the sustained attacks of the other leaders.
If the Liberal objective was for Trudeau to avoid walking off the set wounded, it was achieved. But if the goal was to finally put distance between the Liberal leader and the rest of the pack, it probably missed the mark.
Andrew Scheer: To watch the Conservative leader in action over the course of his maiden campaign debates has been to be reminded that he did not get much advance practice at defending policies. Having never served in cabinet under Stephen Harper, Scheer never had to endure opposition fire in question period.
That was obvious last week when the Conservative leader emerged as the consensus loser of the French-language debate hosted by Quebec's TVA network. He truly had a bad night last Wednesday.
A repeat of that performance in English on Monday would likely have sealed his party's fate on Oct. 21 and, potentially, ensured the re-election of a majority Liberal government.
But Scheer limited the potential damage by spending much of the evening in his opposition comfort zone, in full-attack mode.
By comparison to last week's French-language debate, he is unlikely to bleed support as a result of his performance on Monday.
Jagmeet Singh: As in the case of the Maclean's and the TVA debates, the NDP leader had a good night. He was on message and took the few openings he did get to distinguish his positions from those of his rivals. So far, Singh has benefited from every debate he has participated in and Monday's will likely be no exception.
It is unlikely to turn what has so far been a two-way battle for government into a three-way fight, but his performance is bound to shore up the morale of his troops and keep them fighting until the votes are counted. That was not a given when the election was called.
A good night for Singh is not necessarily a great night for Green party Leader Elizabeth May. It probably won't help that while her best hope for bringing more Green MPs to the next Parliament is in B.C., the debate in that province was broadcast, as a result of the time difference with central Canada, in late afternoon — at a time when many voters were still either at work or in traffic.
Monday's debate also featured People's Party Leader Maxime Bernier's first appearance on the podium. Many initially questioned the debate commission's decision to invite him and his contribution to the exchanges is unlikely to have put the doubts to rest.
To sum up: Monday's debate was one of Scheer's last best chances to generate the momentum that has so far eluded his Conservative party.
With time running out, he has yet to translate a tie in national voting intentions into winning odds in the seat count.
Absent a clean win, the fact that he was still standing at the end of the debate does not mean he succeeded.
On the heels of last week's poor debate performance in Quebec, the path to a Conservative victory is increasingly narrow.
Singh on Monday and Bloc Québécois Leader Yves-François Blanchet last week both gave debate performances liable to solidify and expand their respective parties' support. As a result, with less than two weeks to go, Trudeau's road to a second majority remains muddy.
Chantal Hébert is a columnist based in Ottawa covering politics. Follow her on Twitter: @ChantalHbert
Cache
Sparring between the two frontrunners - Justin Trudeau and Andrew Scheer - dominates the debate.

Cache
PM immediately targeted over blackface scandal but says choice is about two parties with 'very different views' on global heating
On a crowded stage where debate often devolved into a cacophony of crosstalk, Canada's federal leaders – including a fringe far-right candidate – have sought to sway voters before the country's election.
Over two hours, federal political leaders lobbed the majority of their attacks at the prime minister, Justin Trudeau, in the only official English language debate before 21 October.
Continue reading...
Cache
Canada's main opposition leader repeatedly attacked Prime Minister Justin Trudeau on Monday during a pivotal televised debate, calling him a phony and a fraud who did not deserve to be re-elected on Oct. 21.
Cache
Andrew Scheer, Canada's main opposition leader, on Monday kicked off a key televised election debate by lashing Prime Minister Justin Trudeau as "a phony and a fraud" who did not deserve to win an Oct. 21 election.
Cache
Source: idrunk.com - Monday, October 07, 2019

&rew Lawton is a conservative reporter & former radio host who works for a fairly new think tank called True North in Canada. Lawton has recently been denied a right to cover Prime Minister Justin Trudeau's campaign by a Liberal Party. Last week he wrote about his experiences for a Washington Post : On Sept. 22, I showed up to cover one of Prime Minister Justin Trudeau's campaign stops in a Toronto suburb on a first day of what was to be a week-long assignment to cover a Liberal campaign. But I wasn't allowed to board a media bus that takes journalists from stop to stop. I was also barred from entering Trudeau's press conference. a reason a Liberals provided is that I wasn't "accredited." This was news to me. I've been accredited by a Canadian & British governments, by courts in Canada & a United Kingdom, & a Republican National Committee at various points in my career… a Liberals even had me removed by two police officers from a public rally —for which I had registered & been given an admission wristb& — in a stunning overreach that a Liberals Drunk Newsologized for a day later. At no point have a Liberals explained to me or anyone else what a st&ard for accreditation is. Just that I & my outlet, True North, don't meet it. a situation became more serious last Friday when Lawton was told he would not be allowed to cover a debate between Justin Trudeau & Conservative leader &rew Scheer. True North & anoar conservative group calle

Cache
PLAINFIELD, ONT. • Liberal Leader Justin Trudeau is calling comments made by a Liberal candidate in Nova Scotia in old social-media posts unacceptable, but he is not removing the candidate from the Liberal roster. Jaime Battiste, who is running for...

Cache
Federal party leaders were relatively quiet Sunday as they prepared for Monday's critical English-language debate. Liberal Leader Justin Trudeau did make a quick bus trip to the Ontario community of Plainfield on Sunday morning where he planted trees....

Cache
Leader Justin Trudeau made a bargain on the environment and the economy: Cancel the Northern Gateway oil pipeline, approve the Trans Mountain expansion, create a national carbon tax and get concessions from Alberta, including phasing out coal energy...

Cache
PLAINFIELD, Ont. — Liberal Leader Justin Trudeau is calling comments made by a Liberal candidate in Nova Scotia in old social-media posts unacceptable, but he is not removing the candidate from the Liberal roster. Jaime Battiste, who is running for...

Cache
OTTAWA — Federal party leaders were relatively quiet Sunday as they prepared for Monday's critical English-language debate, where each is hoping to make a mark as the campaign heads into its home stretch. Liberal Leader Justin Trudeau did make a quick...

Cache
Canada's main opposition leader repeatedly attacked Prime Minister Justin Trudeau on Monday during a pivotal televised debate, calling him a phony and a fraud who did not deserve to be re-elected on Oct. 21.
Cache
Con una agenda ambiciosa y la evidencia de su hipocresía, Justin Trudeau voló demasiado cerca del sol, en medio de una coyuntura internacional donde los progresistas a través de la "cultura de la cancelación" exigen cada vez mayores estándares éticos de sus líderes, un estándar que Trudeau no fue capaz de cumplir.

Cache
Dark days for the prime minister


Next Page: 25 © Googlier LLC, 2019