Cache
Welcome to FreedomWorks Foundation's nineteenth regulatory review of 2019! Our Regulatory Action Center proudly updates you with our favorite tidbits from the swamp. We want to smash barriers between bureaucracy and the American people by delivering regulatory news straight to FreedomWorks activists. Check back in two weeks for the next edition.
1) Video of the Week: Unsurprisingly, the United States is not the first country to experience ballooning budgets and astronomical deficits. In the mid-1990's, Canada's debt grew to as high as 70% of GDP, similar to our current debt situation. In this weeks video, John Stossell sits down with Canadian economist David Henderson to discuss how Canada managed to tackle their debt problem by cutting government spending and reducing waste.
2) Why Is the CDC Still Fostering Potentially Deadly Confusion About Vaping and Lung Disease?: "Media outlets, following the lead of the U.S. Centers for Disease Control and Prevention (CDC), continue to blame recent cases of severe respiratory illnesses among vapers on "vaping" and "e-cigarettes" in general, falsely implying a link to legal nicotine products. This misinformation is fostering public confusion that may lead to more disease and death, both from smoking and from the black-market products that have been implicated in the lung disease cases." https://reason.com/2019/09/24/why-is-the-cdc-still-fostering-potentially-deadly-confusion-about-vaping-and-lung-disease/
3) FBI using Facebook ads to gather Russian intelligence: report: "The FBI is reportedly using Facebook ads to gather intelligence on Russia, specifically targeting those who may be or know Russian spies. The FBI is running ads in the Washington, D.C., area, CNN reported on Wednesday, that direct to the FBI field office's website that describes its counterintelligence team and encourages visitors to meet "in person." https://thehill.com/policy/national-security/fbi/464069-fbi-using-facebook-ads-to-gather-russian-intelligence-report
4) Federal Court Upholds FCC Decision to Roll Back Obama-Era Net Neutrality Rules: "Today, by a 2-1 vote, the United States Court of Appeals for the District of Columbia Circuit sided largely with the FCC, upholding the primary regulatory rollback as a valid exercise of its authority. In the nearly 200 page opinion, which is heavy on technical detail, the court wrote that while the challengers raised "numerous objections" aiming to show that the FCC's reclassification is "unreasonable," the judges found them "unconvincing." https://reason.com/2019/10/01/federal-court-upholds-fcc-decision-to-roll-back-obama-era-net-neutrality-rules/
5) Trump to issue executive order 'protecting' Americans from 'Medicare for All' campaign proposals pushed by Democrats: "The executive order, which he is scheduled to discuss at a speech in Florida later Thursday, is intended to bolster Medicare Advantage, private Medicare insurance for seniors that currently covers 22 million people, senior administration officials said on a call with reporters. The plan would also offer more affordable plan options, increase use of telehealth services and bring payments in Medicare fee-for-service program in line with payments for Medicare Advantage, officials said." https://www.cnbc.com/2019/10/03/trump-to-issue-executive-order-protecting-americans-from-medicare-for-all.html
6) Treasury to create tool to help people redeem billions in unclaimed savings bonds: "Sen. John Kennedy (R-La.) on Wednesday said that the Treasury Department will create an online tool to help people redeem billions of dollars in savings bonds. About $26 billion in matured savings bonds are in the U.S. Treasury and have yet to be redeemed. Using the department's forthcoming tool, people will be able to verify against Treasury Department records if they have any savings bonds dated after 1974 that can be redeemed, Kennedy's office said in a news release." https://thehill.com/policy/finance/464057-senator-treasury-will-create-tool-to-help-people-redeem-billions-of-dollars-in
7) Trump takes heat from right over vaping crackdown: "The Trump administration is under fire from conservative groups and some GOP lawmakers, who are pushing back over its planned crackdown on e-cigarette flavors. They say the administration is overreaching, and the flavor ban will harm small businesses, a violation of core Republican free market principles." https://thehill.com/policy/healthcare/464470-trump-takes-heat-from-right-over-vaping-crackdown
Cache
Just to add, after viewing Ron Johnson on MTP. Remember when it was said that "Johnson is a moderate Republican? As if that meant something. We were told that "Toomey is a moderate, Tillis is a moderate." What does that even mean in pragmatic/voting purposes? It never did, and Trump's regime has just accentuated that. They all follow in right behind Trump, parrot all of his wild conspiracies and attacks on the FBI and CIA, repeatedly demonize Democrats. I always have said, at least for the last 20 years, that voting for one Republican is like voting for them all, and this is being borne out. Yet enough credulous voters in certain states will continue to insist that their particular Republican legislator is different from the rest of them, so it's okay to vote for him or her. Maybe these are people who become engaged during campaign season, and then tune out during the actual terms of these people, so as not to realize how they vote in Congress, or what they say on TV programs.

Cache
Updated at 6:25 p.m. ET U.S. Attorney General William Barr says he and the Department of Justice were "appalled" and "frankly angry" at the death of Jeffrey Epstein at a federal jail in New York City over the weekend. He blamed the Metropolitan Correctional Center for failing to "adequately secure this prisoner." Speaking at the Fraternal Order of Police conference in New Orleans on Monday, Barr said, "We are now learning of serious irregularities" at the MCC, where Epstein was found dead Saturday morning, an apparent suicide. Barr said the FBI and the Justice Department's inspector general "will get to the bottom of what happened and that there will be accountability." Barr promised that the case will continue on against anyone who was complicit with Epstein. "Any co-conspirators should not rest easy. The victims deserve justice, and they will get it," Barr said. Epstein, 66, was facing federal sex trafficking and conspiracy charges and was being held without bail at the federal

Cache
ST. PETERSBURG, Fla. – The inmate who claims to have killed more than 90 women across the country is now considered to be the most prolific serial killer in U.S. history, the Federal Bureau of Investigation said.
Samuel Little, who has been behind bars since 2012, told investigators last year that he was responsible for about 90 killings nationwide between 1970 and 2005. In a news release on Sunday, the FBI announced that federal crime analysts believe all of his confessions are credible, and officials have been able to verify 50 confessions so far.
Investigators also provided new information and details about five cases in Florida, Arkansas, Kentucky, Nevada and Louisiana.
The 79-year-old Little is serving multiple life sentences in California. He says he strangled his 93 victims, nearly all of them women.
Some of his victims were on the margins of society. Many were originally deemed overdoses, or attributed to accidental or undetermined causes. Some bodies were never found.
The FBI provided 30 drawings of some of his victims – color portraits that were drawn by Little himself in prison. They are haunting portraits, mostly of black women.
The agency also provided videos taken during prison interviews with Little. He described how he spoke about a woman he strangled in 1993 – and how he rolled her down a slope on a desolate road.
"I heard a secondary road noise and that meant she was still rolling," he said.
In another video, he described a victim in New Orleans. "She was pretty. Light colored, honey brown skin," he said with a small smile. "She was tall for a woman. Beautiful shape. And, uh, friendly."
It was 1982, and they met in a club. She left with him in his Lincoln, and they parked by a bayou.
"That's the only one that I ever killed by drowning," he said.
Investigators around the country are still trying to piece together his confessions with unidentified remains and unsolved cases from decades past. In August, he pleaded guilty to murdering four women in Ohio. He was convicted in California of three slayings in 2013 and pleaded guilty to another killing last year in Texas.
Authorities in Knox County, Tennessee, said Monday that a woman named Martha Cunningham was likely a victim of Little's.
The Knoxville News Sentinel reported in December that a cold case investigator with the Knox County Sheriff's Office had identified the victim who Little called "Martha." The Knoxville mother's body was found in a wooded area in eastern Knox County in 1975.
Cunningham's body was found by a pair of hunters on the afternoon of Jan. 18, 1975. She was bruised and nude from the waist down; her pantyhose and girdle bunched around her knees. Her purse and some of her jewelry were missing. Her body appeared to have been dragged into the woods and dumped behind a pine tree, authorities said at the time.
Despite that evidence, detectives at the time attributed Cunningham's death to natural causes within a day of the discovery. The medical examiner's investigative report lists the probable cause of death as "unknown."
Cunningham was a talented singer and pianist who grew up performing with her parents and her six younger siblings in a gospel group known as the Happy Home Jubilee Singers.
Law enforcement in Tennessee had Little in custody 19 years after Cunningham's body was found.
Little was convicted of misdemeanor larceny in 1994 in Nashville, Tennessee, and he was sentenced to 90 days in jail, according to Tennessee Bureau of Investigation criminal records obtained Monday by The Associated Press.
Cache
WASHINGTON – As the U.S. warned allies around the world that Chinese tech giant Huawei was a security threat, the FBI was making the same point quietly to a Midwestern university.
In an email to the associate vice chancellor for research at the University of Illinois-Urbana-Champaign, an agent wanted to know if administrators believed Huawei had stolen any intellectual property from the school.
Told no, the agent responded: "I assumed those would be your answers, but I had to ask."
It was no random query.
The FBI has been reaching out to universities across the country as the U.S. tries to stem what American authorities portray as the wholesale theft of technology and trade secrets by researchers tapped by China. The breadth and intensity of the campaign emerges in emails obtained by The Associated Press through records requests to public universities in 50 states.
Agents have lectured at seminars, briefed administrators in campus meetings and distributed pamphlets with cautionary tales of trade secret theft. In the past two years, they've requested emails of two University of Washington researchers, asked Oklahoma State University if it has scientists in specific areas and asked about "possible misuse" of research funds by a University of Colorado Boulder professor, according to the emails.
The emails reveal administrators routinely requesting FBI briefings. But they also show some struggling to balance legitimate national security concerns against their own eagerness to avoid stifling research or tarnishing legitimate scientists. The Justice Department says it appreciates that push-pull and wants only to help separate the relatively few researchers engaged in theft from the majority who are not.
Senior FBI officials told AP they're not encouraging schools to monitor researchers by nationality but instead to take steps to protect research. They consider the briefings vital since they say universities haven't historically been as attentive to security as they should be.
"When we go to the universities, what we're trying to do is highlight the risk to them without discouraging them from welcoming the researchers and students from a country like China," said Assistant Attorney General John Demers, the Justice Department's top national security official.
The threat, officials say, is genuine. A University of Kansas researcher was recently charged with collecting federal grant money while working full-time for a Chinese university, and a Chinese government employee was arrested in a visa fraud scheme allegedly aimed at recruiting U.S. research talent. The Justice Department launched last year an effort called the China Initiative aimed at identifying priority trade secret cases and focusing resources on them.
"Existentially, we look at China as our greatest threat from an intelligence perspective, and they succeeded significantly in the last decade from stealing our best and brightest technology," said top U.S. counterintelligence official William Evanina.
The most consequential case this year centered not on a university but on Huawei, charged with stealing corporate trade secrets and evading sanctions. The company denies wrongdoing. Several universities including Illinois, which received the FBI email last February, have begun severing ties with Huawei.
But the government's track record hasn't been perfect.
Federal prosecutors in 2015 dropped charges against a Temple University professor earlier accused of sending designs for a pocket heater to China. The professor, Xiaoxing Xi, is suing the FBI. "It was totally wrong," he said, "so I can only speak from my experience that whatever they put out there is not necessarily true."
Richard Wood, the then-interim provost at the University of New Mexico, conveyed ambivalence in an email to colleagues last year. He wrote that he took seriously the concerns the FBI had identified to him in briefings, but also said "there are real tensions" with the "traditional academic norms regarding the free exchange of scientific knowledge wherever appropriate."
"I do not think we would be wise to create new 'policy' on terrain this complex and fraught with internal trade-offs between legitimate concerns and values without some real dialogue on the matter," Wood wrote.
FBI officials say they've received consistently positive feedback from universities. The emails show administrators at schools including the University of North Carolina-Chapel Hill and Nebraska requesting briefings, training or generally expressing eagerness for cooperation.
Kevin Gamache, chief research security officer for the Texas A&M University system, told the AP that he values his FBI interactions and that it flows in both directions.
"It's a dialogue that has to be ongoing."
The vice president for research and economic development at the University of Nevada, Las Vegas welcomed the assistance in a city she noted was the "birthplace of atomic testing.
"We have a world-class radiochemistry faculty, our College of Engineering has significant numbers of faculty and students from China, and we have several other issues of concern to me as VPR. In all of these cases, the FBI is always available to help," the administrator wrote to agents.
More than two dozen universities produced records, including symposium itineraries and a 13-page FBI pamphlet titled "China: The Risk to Academia" that warns that China does "not play by the same rules of academic integrity" as American universities.
Some emails show agents seeking tips or following leads.
"If you have concerns about any faculty or graduate researchers, students, outside vendors … pretty much anything we previously discussed – just reminding you that I am here to help," one wrote to Iowa State officials in 2017.
In May, an agent sent the University of Washington a records request for two researchers' emails, seeking references to Chinese-government talent recruitment programs.
Last year, an agent asked Oklahoma State University if it had researchers in encryption research or quantum computing. The University of Colorado received an FBI request about an "internal investigation" into a professor's "possible misuse" of NIH funds. The school told the AP that it found no misconduct and the professor has resigned.
Though espionage concerns aren't new, FBI officials report an uptick in targeting of universities and more U.S. government attention too. The FBI says it's seen some progress from universities, with one official saying schools are more reliably pressing researchers about outside funding sources.
Demers, the Justice Department official, said espionage efforts are "as pervasive, as well-resourced, as ever today.
"It's a serious problem today on college campuses."
Cache
Affidavits detailing why the searches were carried out were filed under seal in federal court, and the FBI would not comment on the nature of the probe.

Cache
5 Bulls Found Dead in Oregon; Then the Story Gets Weird……
Oct. 1, 2019 at 9:38 pm Updated Oct. 2, 2019 at 5:55 pm
The Associated Press
SALEM, Ore. (AP) — The first dead bull was found in a timbered ravine in Eastern Oregon. There was no indication it had been shot, attacked by predators or eaten poisonous plants.
The animal's sex organs and tongue had been removed. All the blood was gone. In the next few days, four more Hereford bulls were found within 1.5 miles (2.5 kilometers) in the same condition. There were no tracks around the carcasses.
Ranch management and law enforcement suspect that someone killed the bulls. Ranch hands have been advised to travel in pairs and to go armed.
Ever since the bulls were found over several days in July, Harney County sheriff's Deputy Dan Jenkins has received many calls and emails from people speculating what, or who, might be responsible.
The theories range from scavengers such as carrion bugs eating the carcasses to people attacking the animals to cause financial harm to ranchers. Jenkins, who is leading the investigation that also involves state police, has run into only dead ends and has no witnesses.
"If anyone has concrete information or knows of any cases that have been solved in the past, that would definitely be helpful," he said. Colby Marshall, vice president of the Silvies Valley Ranch that owned the bulls, has another theory: "We think that this crime is being perpetuated by some sort of a cult."
The case recalls mutilations of livestock across the U.S. West and Midwest in the 1970s that struck fear in rural areas. Thousands of cattle and other livestock ranging from Minnesota to New Mexico were found dead with their reproductive organs and sometimes part of their faces removed.
Ranchers began carrying guns. Folks said helicopters had been heard around the kill sites. A federal agency canceled an inventory by helicopter of its lands in Colorado, worried that it would get shot down.
A couple of U.S. senators urged the FBI to investigate, according to FBI documents. After saying it lacked jurisdiction, the FBI agreed to investigate cases on tribal lands. But the mutilations stopped.Former FBI agent Kenneth Rommel, who headed the investigation, said there was no indication that anything other than common predators were responsible.
Cases have emerged sporadically since then. In the 1980s, a few cows were found dead and mutilated in eastern Oregon. More recently, there have been cases on a ranch near Flagstaff, Arizona.
Some of the mutilations can be attributed to natural causes. An animal drops dead, the blood pools at the bottom of the carcass, it bloats, and the skin dries out and splits. The tears often appear surgical. Carrion bugs, birds and other scavengers go for the soft tissues.
Dave Bohnert, director of Oregon State University's Eastern Oregon Agricultural Research Center in Burns, said he believes people killed the most recent bulls because there is no indication they were felled by predators or had eaten poisonous plants.
However, the state of the carcasses could be attributable to nature, said Bohnert, who is not officially investigating the case.
If people killed the bulls, a motive could be to financially harm the ranch, he said, noting that breeding bulls cost thousands of dollars each, and the 100-plus calves each of them sire are collectively worth much more.
Marshall doubts it was a malicious attack on the ranch, which employs 75 people, many from local communities. Silvies Valley Ranch covers 140,000 acres (57,000 hectares) of deeded and leased National Forest lands around a mile above sea level.
In 2006, a wealthy veterinarian bought the ranch and made it a combination working ranch and an elite destination resort. It has four golf courses, a spa, shooting ranges, fishing and luxury cabins going for up to $849 per night.
Marshall suspects the bulls were killed to get the organs of the free-ranging bulls for some reason. The bull parts would be available cheaply or free at a slaughterhouse, but he believes some people are going to a lot of trouble to get these parts on the range.
There's no sign that scavengers removed the organs of the bull.
***********************************************
Cache
Authorities say Samuel Little, 79, serving life in California prison, has confessed to the murders
The Federal Bureau of Investigation says the man who claims to have killed more than 90 women across the United States is the most prolific serial killer in the country's history.
In a news release on Sunday, the FBI said Samuel Little confessed to 93 murders. Federal crime analysts believe all of his confessions are credible, and officials have been able to verify 50 confessions so far.
Continue reading...
Cache
The FBI has released its crime data for 2018 and the news is good. Violent crime dropped 3.3 percent in 2018 compared to 2017. According to the report, a decrease was seen across nearly every type of violent crime. Looking at a 10-year trend, the numbers of violent crimes were down a full 9 percent […]
The post Violent Crime Continues to Trend Downward appeared first on NSSF.
Cache
Senator Ron Johnson's claim on Meet the Press that he doesn't trust the FBI or CIA shows how far a Trump ally is willing to go to wrangle up presidential favor, as other Republican lawmakers stay quiet on the Ukraine scandal.
Cache
A 79-year-old man murdered at least 50 people, making him the most prolific serial killer in US history, the FBI said on Sunday. Samuel Little confessed to 93 homicides between 1970 and 2005. Although investigators have only confirmed his involvement...

Cache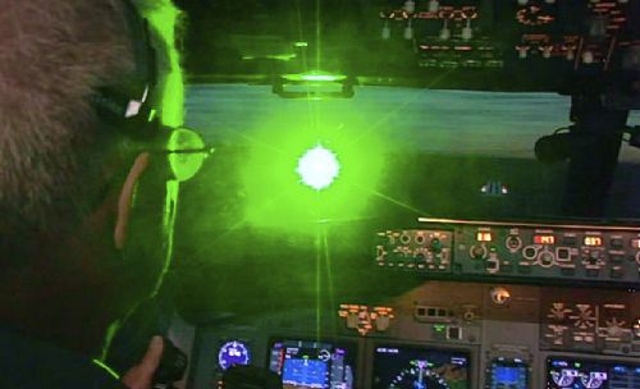 Laser pointers can scatter light inside a plane's cockpit and temporarily blind pilots, putting everyone on board in danger. [ more › ]
Cache
Affidavits detailing why the searches were carried out were filed under seal in federal court, and the FBI would not comment on the nature of the probe.

Cache
New York Times
and
USA Today
bestselling novelist
Mary Burton
is the popular author of thirty-five romance and suspense novels as well as five novellas. She currently lives in Virginia with her husband and three miniature dachshunds. Visit her at
www.maryburton.com
.
An Affair (and a Murder) To Remember with Author Mary Burton
I SEE YOU
, my latest romantic suspense, features two of my very favorite characters: Homicide Detective William Vaughan and FBI Special Agent Zoe Spencer.
Zoe Spencer is a member of an FBI criminal profiling team dedicated to finding the most violent and prolific killers. Zoe, a talented artist and agent, specializes in forensic reconstruction. She skillfully merges her interview skills with pencil and paper to create stunning likenesses. And when only bones remain, she molds clay over bone to recreate the faces of the lost.
Zoe's work generates a high case-closure rate, which draws the attention of the law enforcement community. Her lectures at the FBI headquarters at Quantico are often standing room only. Among those interested in her work is Homicide Detective William Vaughan.
Detective Vaughan, divorced and raising a college bound teenager, is a man of few words and when he does comment, his observations are always thoughtful and insightful. He not only hears what is said and but sees what is communicated via body language.
The more time Vaughan spends with Zoe, the greater his desire to breach her cool demeanor. He draws upon all his powers of observation, practiced detective skills and his somewhat rusty charm to win her. Though they begin an affair, she still remains elusive.
When a charred skull is found in Vaughan's jurisdiction of Alexandria, Virginia, he turns to Zoe. Zoe recreates a stunning clay bust that leads to the identification of a girl who has been missing for fifteen years.
As Vaughan and Zoe dig deeper, the cold case heats up when several more women, similar to their victim, are discovered brutally murdered. This killer, who has avoided capture for so many years, is still hunting women. It becomes a race against time to catch a madman who shifts his sights to his next victim: Zoe Spencer.
I hope you enjoy
I SEE YOU
and this magnetic couple who I've pitted against one of my most chilling villains so far.
FBI special agent Zoe Spencer uses skeletal remains to recreate the faces of murder victims through sculpture. Though highly scientific, the process is also sensitive and intimate; she becomes attached to the individuals she identifies, desperate to find justice for each.

As Zoe examines old remains, she sees a teenage girl looking back at her—the victim in a cold case from over a decade ago. Zoe wants nothing more than to tell this young woman's story and to bring her killer to justice.

Zoe's case leads her to the victim's hometown and to homicide detective William Vaughan, Zoe's on-again, off-again lover. As the two become more involved in the case, they quickly realize that it isn't as cold as they first believed: someone's still out there hunting women. And with more women gone missing, time's running out. Can they work together and stop this madman before he kills again?




The instant Vaughan woke, he knew she was gone. He should not have been surprised. She never stayed long, but he'd thought last night would be different.

He swung his legs over the side of the bed and instantly spotted the note on the mirror. It was written on the back of the fast-food receipt in fluid and graceful handwriting.

Called a car. Didn't want to wake you.

Spencer. He knew how to make that woman's body tighten with desire and how to make her moan in a way that told him she was fully attuned to his body. But beyond that, she was still a complete stranger.

He flicked the edge of the note, surprised he had not awoken. Since he had become a cop and father, he had turned into a light sleeper. Both incarnations, like a doctor on call, were summoned at all times of the day and night. His ability to shake off sleep in seconds and then think clearly was well honed. But yesterday had been long, even for him.

He laid the note on his dresser as he glanced at the pillow that still held the impression of her head. It was not like him to be sentimental, but he was sorry he likely would not see her for a while.

He showered, and fifteen minutes later he was dressed, his badge and sidearm on his belt. As the coffee brewed, he scrambled five eggs before he realized Nate was gone. He toasted a bagel and ate alone at the kitchen table.

He filled a travel mug with more coffee and was on the road by six o'clock. Moonlight mingled with the lights looming over I-395 as he looped around the beltway and headed north toward his exit. The traffic was already building, and soon it would slow to a snail's pace.

With luck, the first wave of files from the Prince case would be in his office. He had been warned that there were a dozen file boxes, but he did not care. He also had the autopsy of the Jane Doe stabbed to death in the motel room to attend. It was going to be another long day.

Fifteen minutes later, he had parked and was in the break room, refilling his coffee. When he flipped on the lights of his office, there were six file boxes stacked in front of his desk. A green sticky note read More to come.

It was too early to call the medical examiner about his Jane Doe from the motel room, so he set his cup down and flipped through the first set of files.

He spent the next hour and a half reading through the detectives' notes. At the time of Marsha's disappearance, the detectives had exhausted every lead and tip that had come into the station, but in the end came up with nothing.
Up For Grabs:
1 $25 Amazon Gift Card + digital copy of I See You
To Enter:
Please fill out the Rafflecopter form.
Good Luck!
Special thanks to Montlake Romance for sponsoring this tour-wide giveaway.
a Rafflecopter giveaway
Cache
Ever since it became clear that the FBI was filled with liars, frauds, cheats, and jackwads, the FBI has been doing its best to 'fluff up' its image.

They've held tours of their swanky lakeshore offices in St Francis, for example.

And next week, they'll co-opt Channel 6 with some sort of bizarre recruiting campaign.

Would be nice if they'd just polish up their "Integrity" claim, eh?

Cache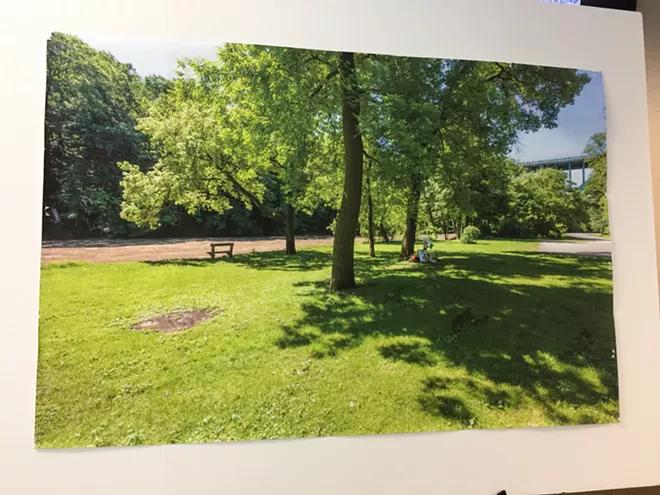 Update: Months after the double homicide of Carnell Sledge and Kate Brown at the Rocky River Reservation in June, the FBI and Crime Stoppers are now offering a potential reward of $30,000 to anyone offering valuable information in the case. 

This is a jump from the original reward of $20,000. The murders remain unsolved.…

Cache
By Matt Agorist On September 30, the FBI issued a press release noting they have published their 2018 crime statistics. Most notable about the report...

Cache
This week's list of articles, news items, opinion pieces and videos that I see as a must if you are looking for a roundup that should be of interest to The Left Chapter readers.

This list covers the week of September 29 - October 6.


For those interested in news and developments in the Canadian election this will be covered in a separate weekly roundup the fourth of which this past Friday was: Scheer's Very Bad Week, PPC At It Again and more -- The Left Chapter Canadian Election Round-up Week Four

1) Riots at Greek refugee camp on Lesbos after fatal fire

Helena Smith, The Guardian

Greek authorities are scrambling to deal with unrest at a heavily overcrowded migrant camp on Lesbos after a fire there left at least one person dead.

2) Quebec should apologize for systemic discrimination in treatment of Indigenous people, Viens report says

Benjamin Shingler, Kamila Hinkson · CBC News

The Quebec government should apologize to First Nations and Inuit for the harm they have endured as a result of provincial laws, policies and practices, says the author of a damning report into the treatment of Indigenous people.

3) Misogyny, male rage and the words men use to describe Greta Thunberg

Camilla Nelson & Meg Vertigan, The Conversation

Greta Thunberg obviously scares some men silly. The bullying of the teenager by conservative middle-aged men has taken on a grim, almost hysterical edge. And some of them are reaching deep into the misogynist's playbook to divert focus from her message.

4) 'Based in hatred': violence against women standing in Colombia's elections

Julia Zulver, The Guardian

The body of mayoral candidate Karina García was found shot and incinerated in her car in the Cauca department of southern Colombia, on 1 September.

5) How a brief socialist takeover in North Dakota gave residents a public bank

Will Peischel, Vox

There's a legislative fight brewing in California. Supporters are pushing a public banking law that could redefine the state's financial landscape, while detractors call it a government intrusion. Both would benefit to look at an unusual source — North Dakota — where a similar policy has been in place for a century.

6) The judge's bizarre remarks in the Ezekiel Stephan case signal a miscarriage of justice

Juliet Guichon, Ian Mitchell and Pauline Alakija · CBC News

In deciding that Collet and David Stephan were not guilty of failing to provide the necessaries of life in the 2012 death of their son, Ezekiel, Justice Terry Clackson ​​​​​​issued a written decision that, in our view, improperly focused on the medical examiner's accent, and not on the medical evidence. Such focus is suspect, and could be evidence of racism.



7) The Phony Liberalism of Bill Maher

Alan MacLeod, Truthdig

Ultimately, Maher has built up an impressive following and continues to espouse snarky elitist hot takes weekly for HBO, earning an estimated $10 million per year doing so. Call him a racist, a bigot or an astute businessman; just don't call him a liberal.

8) We were told capitalism had won. But now workers can take back control

Grace Blakeley, The Guardian

Class politics is reemerging in response to the huge inequality caused by the 2008 crash. And it's time to take on the City.

9) Capitalism's triumph: Labor rights violated in every country on Earth

Systemic Disorder

In what country are labor rights fully respected? The sad answer is: none.

10) New Video May Signal Dangerous Change For Neo-Nazi Terror Cell

Mack Lamoureux and Ben Makuch, Vice

A neo-Nazi terror group under investigation by the FBI has released a propaganda video that one expert is calling "incredibly significant" and "essentially a declaration of war." This comes after the group has already been linked to five murders, and was named in an FBI investigation involving an alleged bomber in Las Vegas who stockpiled explosives and firearms for a planned attack on the city's Jewish and LGBTQ communities.

11) Protesters rally outside North York industrial bakery in wake of death of temp worker

Sara Mojtehedzadeh, The Toronto Star

It was a protest underpinned by a simple question: how many vigils are necessary?

12) SACRAMENTO AMAZON WORKERS ARE PROTESTING AFTER WOMAN WAS ALLEGEDLY FIRED FOR SPENDING EXTRA HOUR WITH DYING MOTHER-IN-LAW

Melissa Lemieux, Newsweek

Amazon workers at the company's Sacramento, California delivery location united to present a petition to their supervisor September 30 to protest the company's off-time policy, according to The Verge.

13) The Fake Nazi Death Camp: Wikipedia's Longest Hoax, Exposed

Omer Benjakob, Haaretz

For over 15 years, false claims that thousands of Poles were gassed to death in Warsaw were presented as fact. Haaretz reveals they are just the tip of an iceberg of a widespread Holocaust distortion operation by Polish nationalists.



14) European Parliament launches anti-communist crusade

Steve Sweeney, People's World

Communists and left organizations have hit out at a reactionary "ahistorical" motion passed by the European Parliament last month which equates communism with "the monster of fascism."

15) Communist Party of Ukraine addresses open letter to the Ukrainian and Russian peoples

Ben Chacko, The Morning Star

UKRAINE'S Communist Party published an open letter to the peoples of Ukraine and Russia today, warning against the rise of fascism and of bids by the ruling elites in each country to turn their populations against one another.

16) Irregular votes, panicked moves, kiosks

Drew Anderson, CBC News

It was fall of 2017. Jason Kenney, former prime minister Stephen Harper's chief lieutenant, and Brian Jean, who had led Alberta's recently dissolved Wildrose Party, were vying to lead the newly created United Conservative Party. On the second day of the three-day leadership vote, a panicked call came from Kenney's campaign in Calgary ordering his team in Edmonton to shut down a voting kiosk they had set up in an empty storefront in a strip mall.

17) Press and OAS's Differential Treatment to Venezuela vs. Crisis in Peru and Ecuador?

Orinoco Tribune

So far, neither the OAS nor the government of the US president, Donald Trump, have ruled against the violation of Ecuadorian human rights or the confrontation of powers in Peru.

18) Ecuador arrests taxi, union leaders as strike over end of fuel subsidies spills into 2nd day

The Associated Press

Ecuadoran authorities dispatched military vehicles to ferry civilian passengers Friday and arrested several transport union leaders in efforts to halt a strike that shut down taxi, bus and other services in response to a sudden rise in fuel prices.

19) Correa: No One Voted For The IMF Or The Increase In Fuel Price

Telesur

The former Ecuadorean president warned that Lenin Moreno "is scared to death for his betrayal to the movement (Revolucion Ciudadana) and the people", because he has taken measures diametrically opposed to his own and to the programmatic proposals that led him to the government.

20) Ecuador Assembly Calls for President's Removal, Early Polls

Telesur

Former members of Ecuadorean President Lenin Moreno's own party, Alianza PAIS, have announced they are demanding early presidential and congressional elections due to the executive's "non-compliance of functions."

21) Ecuador's Transport Workers Strike, Take to Streets to Reject Pro-IMF Neoliberal Reforms

Telesur

Ecuador woke up this Thursday with a total stoppage of activities as a result of a nationwide strike announced by transport workers and taxi drivers to protest against the "Paquetazo", a package of austerity policies which President Lenin Moreno announced Tuesday in order to comply with suggestions presented by the International Monetary Fund (IMF9 in return for billions of dollars in loans.

22) Thousands of Indigenous Farmers Head Towards Ecuador's Capital

Telesur

Ecuador's indigenous and union organizations kept protests going on Saturday and promised not to let-up in their push to overturn President Lenin Moreno's austerity measures, which have convulsed this South American country for three days on a row.

23) Peru: 'Interim President' Araoz Quits, Vizcarra Still in Power

Telesur

Peruvian Interim President Mercedes Araoz announced her resignation Tuesday night as Vice President of the country and as head of state, a designation conferred by Congress Monday night.

24) Peruvian Left Backs Dissolution of Congress: Interview

Telesur

Progressive media outlet Nodal interviewed leftist congresswoman Indira Huilca from the New Peru Movement Party this week. During the interview, they discussed Peru's political crisis and what the left sees as the solution to the never-ending corruption scandals that have engulfed the country. Huilca stated stated that Congress has lost legitimacy and is only trying to impede the rooting out of corruption that they represent, but that a genuine solution will involve going much further than Vizcarra is proposing, and will require confronting the corporate interests fueling corruption.

25) Egypt's Harsh Crackdown Quashes Protest Movement

Vivian Yee and Nada Rashwan, The New York Times

A group of teenagers arrested on their way to buy new school clothes. An illiterate shoeshiner picked up from the street. Eight people stopped while they were eating from a street food cart. And a 28-year-old financial auditor, who was walking to his car after dinner when police officers ordered him to stop.

26) Haiti on Brink of Revolution to Overthrow US-Backed Regime

AMW

Revolutionaries destroyed police headquarters, attacked residences of government officials, and burned a jail and courts to the ground in different parts of Haiti on Friday.

27) Bolivia Launches Reforestation Plan for Areas Affected by Fires

Telesur

Bolivia's government has launched 'Plan Paradise' to reforest areas of the Chiquitania, Santa Cruz, that was affected by forest fires. The plan will bring together experts with governmental authorities to calculate the best ways of reforesting burnt areas.

28) Cuba Manages Fuel Shortage With Venezuelan, Russian Cooperation

Telesur


During the first week of October, a fleet of oil tankers from Venezuela arrived in Cuba to help President Miguel Diaz-Canel to alleviate fuel shortages generated by the U.S. economic and financial blockade.

29) Fearful of Lula's Exoneration, His Once-Fanatical Prosecutors Request His Release From Prison. But Lula Refuses.

Glenn Greenwald, The Intercept

Lula's accusers are desperately trying to get him out of prison, while he insists on staying there until he's fully exonerated.

30) At Least 42 Dead After Days Of Violent Protests In Iraq

Scott Neuman, NPR

Iraqi security forces fired live rounds to disperse crowds of protesters in Baghdad on Friday, as the death toll from days of anti-government unrest has reached at least 42, according to officials.

31) Bolivia to Introduce First Domestically-Made Electric Vehicle

Telesur

President Evo Morales officially presented on Tuesday the first electric car to be manufactured in Bolivia, produced by state owned company YLB. Morales presented the vehicle at the official opening of a new lithium technology center in Potosi.

32) Fighting Calls for Impeachment, Trump Intensifies Anti-Semitic Rhetoric. We Cannot Ignore It.

Mehdi Hasan, The Intercept

"PRIME DIRECTIVE: Always Blame the Jews for Everything."

33) Trump Bars Immigrants Who Cannot Pay For Health Care

Richard Gonzales, NPR

President Trump signed a proclamation late Friday barring legal immigrants who cannot prove they will have health care coverage or the means to pay for it within 30 days of their arrival to the United States.

34) Shoot Them in the Legs, Trump Suggested: Inside His Border War

Michael D. Shear and Julie Hirschfeld Davis, The New York Times

The Oval Office meeting this past March began, as so many had, with President Trump fuming about migrants. But this time he had a solution. As White House advisers listened astonished, he ordered them to shut down the entire 2,000-mile border with Mexico — by noon the next day.

35) Advocates Say President Trump's Immigration Policy Is 'A Tool Of Cruelty'

Joel Rose, NPR

Immigrant advocates asked a federal appeals court on Tuesday to block the Migrant Protection Protocols (MPP), a key part of President Trump's immigration policy. The policy forces asylum seekers to wait for their immigration court hearings in Mexico.

36) Supreme Court Revisits Abortion With Louisiana Case

Nina Totenberg, NPR

The U.S. Supreme Court has jumped headlong back into the abortion wars. The court said Friday that it will hear arguments in a case from Louisiana that is nearly identical to a Texas case decided by the court three years ago.

37) Palestinian Tortured by Israel's Shin Bet in Critical Condition

Telesur

44-year-old Palestinian Samir Arbeed was admitted to a hospital in Jerusalem after been interrogated and tortured by Israel's Shin Bet - domestic intelligence service - who is accusing him to be the mastermind behind an alleged attack in an illegal West Bank settlement.

38) Anti-Palestinianism is the modern day McCarthyism

Asa Winstanley, Middle East Monitor

As regular readers of this column will know, the McCarthyite atmosphere in Britain against supporters of Palestinian rights is getting worse. That is down in part to the Labour Party leadership's acquiescence to the smear campaign to portray the party as anti-Semitic. The Labour National Executive Committee's acceptance of the bogus IHRA "working definition" of anti-Semitism last year gave the document undeserved acceptance and currency; it deliberately conflates anti-Semitism with criticism of Israel for being the racist state that it so evidently is.

39) It's Still Netanyahu's Israel

Douglas Greenwald, Jacobin

Over the past decade, Benjamin Netanyahu has remade Israeli politics in his own image. Though his career now hangs by a thread, his legacy of far-right pandering and cold-blooded "management" of Palestinian oppression will live on.

40) After US Senator Asks Public to 'Imagine' CIA Interfering in Foreign Elections, Historians Are Like... Uhhh

Eoin Higgins, Common Dreams

Comments from Sen. Mark Warner responding to reports that Attorney General Bill Barr asked a number of world governments for help in refuting the investigation into Russian interference with the 2016 U.S. election were met with ridicule Friday as observers mocked the suggestion that the CIA would never do such a thing.

41) Cook's arrival was a disaster for Māori. Britain's half-hearted apology isn't good enough

Tina Ngata, The Guardian

As we mark 250 years since the arrival of Captain Cook in New Zealand, we are still seeing crimes against indigenous peoples and their territories.

42) Workers Are Falling Ill, Even Dying, After Making Kitchen Countertops

Nell Greenfieldboyce, NPR

Artificial stone used to make kitchen and bathroom countertops has been linked to cases of death and irreversible lung injury in workers who cut, grind and polish this increasingly popular material.

43) Irrigation For Farming Could Leave Many Of The World's Streams And Rivers Dry

Dan Charles, NPR

Something odd is happening to streams and rivers on the high plains of Kansas and Colorado. Some have disappeared.

44) My Community Is Warming Three Times Faster Than the Rest of the World

Paul Josie; as told to Jackie Hong, VICE

Canada's North is warming three times faster than the global average. Nowhere is this more acutely felt than in places such as Old Crow, the northernmost community in Yukon and home to the Vuntut Gwitchin First Nation. Earlier this year, Vuntut Gwitchin became among the first Indigenous communities to declare a climate emergency. Last week, Whitehorse, Yukon's capital, also declared a climate emergency.

45) 'Things are getting unstable': global heating and the rise of rockfalls in Swiss Alps

Denise Hruby, The Guardian

As Switzerland's glaciers melt, dangerous rockfalls become more likely and towns are forced to live under an existential threat.

See also: Canadian Climate Strikes, Climate Emergency, Labour Resolutions & more -- The Week in News, Opinion and Videos September 22 - 29

Cache
Last month, the US Federal Bureau of Investigation (FBI) warned private industry partners that sophisticated cyberattacks capable of bypassing multi-factor authentication (MFA) solutions are on the rise. The FBI stated that threat actors were increasingly "circumventing multi-factor authentication through common social engineering and technical attacks" and listed a number of

Cache
Last week, the US attorney for the Southern District of West Virginia announced that during the 2018 US midterm elections, threat actors may have attempted to hack into Voatz, an experimental mobile voting app used by the state. The FBI has launched an investigation into the incident, but according to

Cache
Samuel Corum/Anadolu Agency/GettyLast month's massacre of 22 people in a Texas Walmart by a man aiming to battle "a Hispanic invasion" is only the latest horror story as the radical right continues to murder and terrorize. For the first time in memory, a consensus of U.S. law enforcement officials agree that white supremacist domestic terrorism has become the No. 1 terrorist threat facing the United States. The question now is, what is to be done?I recently attended a conference hosted by the National Counterterrorism Center, the FBI, and the Department of Homeland Security, entitled "Domestic Terrorism and Its Global Context: Exploring the USG Approach"—an invitation-only gathering of government officials, civil society activists and academics concerned with the threat. The meeting was convened specifically to make suggestions for U.S. government action.I have been studying the radical right for almost 25 years now, and it's difficult enough to come up with anything approaching a "solution" for private groups or individuals, let alone laws or police actions that must and should be carried out by a government that respects civil liberties in a free society. There is nothing approaching a silver bullet for the government, or for private citizens.The government's Countering Violent Extremism program, begun under the auspices of DHS in 2011, illustrates part of the dilemma. It directed millions of dollars toward working with community groups to prevent or reverse radicalization by engaging with at-risk youth and others. But while the program is supported by some, large numbers of Muslim and other minority groups say it stigmatizes their communities as likely terrorists, encourages neighbors spying on one another, and is largely ineffective. Many believe it has done more harm than good.Another example is the City of New York Police Department's Muslim surveillance program, started in 2002, which included listing mosques as potential terrorist organizations, sending undercover agents into Muslim neighborhoods to listen in on conversations, and undertaking a "mapping" of people believed to be vulnerable to radicalization. The program was widely criticized after it was exposed  and drew lawsuits over its religious profiling and suspicionless surveillance and, in 2014, then-NYPD Commissioner William Bratton disbanded the squad. A federal lawsuit against the NYPD ended in 2018 with a major settlement for the plaintiffs.The United Kingdom's Prevent program, started in 2007, ran into similarly severe criticism for its highly disproportionate targeting of Muslim communities. Many have called for the entire counter-radicalization effort to be scrapped.Of course, there have been some useful efforts, many of them focused squarely on violence from the white supremacist movement. Exit programs, aimed at helping individuals leave the movement, have had some success though the Trump administration has largely defunded them. De-platforming of radical ideologues—convincing private companies like Google and Facebook to remove extremist content—also has had some impact, and major tech companies recently agreed to expand their Global Internet Forum to Counter Terrorism.But those efforts, and others like them, have had limited effect, and most likely never disrupted a violent white supremacist attack. No one yet has come up with a reliable list of indicators of radicalization. In addition, the positive benefits of some programs have been overwhelmed by President Trump and other far-right politicians seeming to endorse ideas of the white nationalist movement while painting Islamist terrorism as the only serious threat.The Texas attack capped a kind of sea change among law enforcement officials, however, as new statistics showed that right-wing domestic terror since the Sept. 11, 2001 al Qaeda attacks has been significantly deadlier than Islamist terror.At the Sept. 23 conference, held just outside Washington, D.C., the most substantive subject discussed was the idea of passing a national law outlawing "domestic terrorism." Proponents argued that right-wing terrorists in the U.S. can only be charged with such crimes as murder and weapons violations, unlike foreign terrorists who face charges like terrorism or materially aiding a terrorist group. A new terrorism statute, they suggested, might elevate the importance of the threat in the minds of criminal investigators, the courts, and the broad public.But at least 40 civil rights groups, including the most important such organizations in the country, staunchly oppose such a law. They argue, rightly in my view, that no new laws are needed to deal with extremist violence. They cite a long and sordid history of government abuse and infiltration of left-wing groups, suggesting that a domestic terrorism law might provide cover for a replay.The changes we need lie elsewhere.The real problem has been the reluctance of generations of American officials to describe racially motivated violent extremists correctly—as terrorists, just as dangerous and criminal as foreign Islamist terrorists. For years, the FBI refused to label the murders of abortion physicians by Christian extremists as terrorism. More recently, it claimed "eco-terrorists" were the main domestic terror threat in the country—an absurdity, given that not a single person has been killed by animal rights or environmental extremists. It is important to call a terrorist a terrorist, but the problem is political cowardice, not the lack of a new law.I walked away from the conference with the sense that many participants were looking for a technical fix—some law or program that would ease or even end the threat of terroristic violence from the domestic radical right.That shows a lack of basic understanding about the nature of the threat. Despite the claims of President Trump and media outlets like Fox News, it is not internet algorithms, mental illness, violent video games or even foreign plots that are driving the violence. The fact is, huge socioeconomic changes convulsing Western societies—including demographic shifts, cultural upheaval, and real economic hardship—have produced this movement.And that means, regardless of the most well-meaning of efforts to confront the threat of resurgent white nationalism, that there are no easy fixes. Read more at The Daily Beast.Get our top stories in your inbox every day. Sign up now!Daily Beast Membership: Beast Inside goes deeper on the stories that matter to you. Learn more.
Cache
By Stephen Lendman
The Trump Regime sued Edward Snowden and publishers of his new memoir titled "Permanent Record." More on this below.
Exposing government wrongdoing is a noble act. Like dissent, it's a high form of patriotism, warranting praise, not persecution and condemnation.
The 1989 US Whistleblower Protection Act protects federal employees who report misconduct.
Federal agencies are prohibited from retaliating against individuals who do the right thing. Yet it happens time and again.
Whistleblowers may report law or regulatory violations, gross mismanagement, waste, fraud and/or abuse, or acts endangering public health or safety.
The FBI is exempt from WPA provisions. Instead of protecting the rights of whistleblowers, the agency targets them.
Since WPA's 1994 revisions, it ruled on over 200 cases — only three times in favor of whistleblowers, the deck stacked against them. US law fails to protect them, circumvented by its police state apparatus.
The 2012 Whistleblower Protection Enhancement Act (WPEA) failed to protect government employees from reprisal for disclosing official misconduct, revealing it to co-workers or supervisors, or disclosing policy decision consequences — any or all of the above in relation to their jobs or duties.
The Obama regime prosecuted more whistleblowers and leakers involved in exposing US wrongdoing than all his predecessors combined, nine targeted individuals, Trump following the same repressive practice, wanting US dirty linen concealed.
The US is a surveillance state. Big Brother watches everyone, privacy virtually nonexistent, including our health and financial records, cellphone and email communications, everything posted on social media, along with workplace and other public areas surveilled.
Exposing government wrongdoing is hazardous to personal safety and welfare. Julian Assange is imprisoned in London at the behest of the Trump regime — for the "high crime" of truth-telling journalism the way it should be universally.
Courageous whistleblower Chelsea Manning spent years in prison for revealing US high crimes of war and against humanity in Afghanistan and Iraq — imprisoned again indefinitely for refusing to aid the Trump regime's lynching of Assange.
Granted asylum in Russia, a noble gesture, Edward Snowden was luckier. He followed in the footsteps of Daniel Ellsberg and likeminded others, connecting the dots for countless millions to know how they're illegally and repressively spied on.
Earlier he said "I really want the focus to be on (documents revealed) which I hope will trigger among citizens around the globe what kind of world we want to live in."
Enactment of the USA Freedom Act (the renamed Patriot Act) did little to change things. US spy agencies continue trampling on Bill of Rights protections.
They compromise due process, habeas rights, free expression, assembly and association, as well as protection from unreasonable searches and seizures.
Microsoft, Yahoo, Google, Facebook, Twitter, Skype, YouTube, Apple, and major telecommunications companies are complicit in spying on their customers for US dark forces.
US intelligence community spying targets friends and foes alike. It's for total control, political and economic advantage, to be one up on foreign competitors —information used advantageously in trade, geopolitical, and military relations.
Domestic spying is longstanding. It has nothing to do with protecting national security. America's only foreign, domestic, or terrorists threats are invented.
The Trump regimes Justice Department sued Snowden and three publishers of his memoir — MacMillan Publishers, Henry Holt and Co., and Holtzbrinck Publishers.
The repressive suit aims to freeze assets from book sales. US attorney for the Eastern District of Virginia G. Zachary Terwilliger said the following:
"Intelligence information should protect our nation, not provide personal profit (sic). This lawsuit will ensure that Edward Snowden receives no monetary benefits from breaching the trust placed in him (sic)."
The lawsuit is the latest example of Washington's assault on speech, media and academic freedoms, targeting what diverges from the official narrative on major issues.
It accused Snowden and his publishers of going to press "without submitting (the book for) pre-publication review."
The notion that US approval is required of current or former federal employees to write or speak publicly on issues related to their work flies in the face of their constitutional rights.
In response to the suit, Snowden tweeted: "The government of the United States has just announced a lawsuit over my memoir, which was just released today worldwide. This is the book the government does not want you to read…"
Already a bestseller, Snowden said in his preface "I used to work for the government, but now I work for the public," adding:
"It took me nearly three decades to (understand the) distinction…I now spend my time trying to protect the public from the" US intelligence community — working against ordinary people .
Separately, he tweeted: "It is hard to think of a greater stamp of authenticity than the US government filing a lawsuit claiming your book is so truthful that it was literally against the law to write."
It reveals no state secrets, nothing not already in the public domain, including from establishment media reports.
The ACLU and Knight First Amendment Institute are challenging the so-called pre-publication review process, attorney Max Kaufman, saying:
"(I)ts current form is broken and unconstitutional, and it needs to go."
"It's one thing to censor the nuclear codes, but it's another to censor the same information high schoolers are pulling from Wikipedia."
"Prepublication review gives the government far too much power to suppress speech that the public has a right to hear."
Snowden hopes the DOJ lawsuit will promote his memoir, enabling it to attract greater readership worldwide.
River

to

Sea
Uprooted Palestinian
The views expressed in this article are the sole responsibility of the author and do not necessarily reflect those of the Blog!
Cache

The FBI has released a sketch drawn by a serial killer of a woman he says he killed in Charleston between 1977 and 1982. Samuel Little confessed to 93 murders, and investigators have been able to verify 50 so far and find all 93 claims to be credible. more…
Cache
Seven Floridians, including four doctors, are among 35 people arrested Friday by the FBI for alleged involvement in a $2.1 billion fraud that charged Medicare for false cancer genomic tests (CGx tests). According to the U.S. Department of Justice (DOJ), the alleged fraud was perpetrated by defendants in Florida, Georgia, Louisiana and Texas and exploited […]


Next Page: 25 © Googlier LLC, 2019