Cache
Due to the many requests we have had, we would like to announce that the deadline to Suspend.ed in Pink has been extended!!
So the new dates are:
DEADLINE FOR APPLICATIONS AND PAYMENTS: 28TH OF SEPTEMBER 2012.
DEADLINE FOR DEVLIVERY (IF ACCEPTED) 28TH OCTOBER 2012.
thank you all and good luck!
Cache
About 160 seasonal workers at Oamaru Meats Ltd (OML) are entering their fourth week off the job after the meat processor shut down the majority of its processing on September 13.The unplanned closure followed the suspension of its...

Cache
I WOULD like to thank all the kind people who came to my assistance when I had a nasty fall on September 7, near to Nappers Yard in Dorchester where the paving goes from very smooth bricks to cobbled stones.

Cache
Amber Guyger (1988- ) is the former Dallas, Texas police officer who shot and killed Botham Jean while he was sitting in his flat watching television and eating ice cream. That was a year ago, on September 6th 2018 just before ten o'clock at night. She is White, he was Black and unarmed. They did […]

Cache
If you've been looking at the New York Times Best Sellers list lately, perhaps you have seen this book or this book. If you're looking at it a couple of weeks from now, you may find it slightly altered. As John Maher writes for Publishers Weekly: After […]
---
New York Times Best Sellers tracking to change was first posted on September 30, 2019 at 12:30 am.
©2019 "Melville House Books". Use of this feed is for personal non-commercial use only. If you are not reading this article in your feed reader, then the site is guilty of copyright infringement. Please contact me at simon@mhpbooks.com


Cache
Diesen Montag hatte Robin den letzten Praktikumstag. Er fehlt. Was in Robin Merz Arbeitszeugnis und Praktikumsbescheinigung nicht stand, es wurde einfach vergessen: Er war Mitarbeiter des Monats September 2019. Eine selten gewordene Auszeichnung bei der Firma GRAFF.FF seit während der Renovierung im Januar der Schlüsselkasten...
Der Beitrag Mitarbeiter des Monats! erschien zuerst auf GRAFF.FF - Wir machen Filme.
Cache
Schon lange hat bei GRAFF.FF  keiner mehr über kuriose internationale Feiertage wie z.B. den "Gegenteiltag" geschrieben. Es gab ja genug zu erzählen und über die saisonalen Feiertage und Anlässe äussern wir uns in absoluter Regelmäßigkeit. Aber heute, am 6. September 2019, da kommt vor lauter...
Der Beitrag Fight Procrastination! erschien zuerst auf GRAFF.FF - Wir machen Filme.
Cache
Each month we put together a list of the most popular stage designs from the site. Thanks to all the designers who submit their work to help the church stage design community! Air Filtered – 1,381 views Benjamin Davis from dv8 Youth Ministries in Crowley, TX Blocked and Shadowed – 1,281 views Josh Engler from Grace Avenue Church in San Antonio, […]

Cache
Angela Yee from University Covenant Church in Davis, California brings us this great use of fabric. (Originally posted September 2011) Angela visited her local fabric shop. She grabbed some semi-sheer green and blue fabric, and some panne velvet in other colors (a textured velvet). She and the team added some griff clips on the fabric and draped it […]

Cache
12 September gäller väl bara USA?

Cache
BroadwayWorld presents a comprehensive weekly roundup of regional stories around our Broadway World, which include videos, editor spotlights, regional reviews and more. This week, we feature ALMOST FAMOUS, Rob McClure As MRS. DOUBTFIRE, and more!
Check out our top news and features from around the BroadwayWorld below! Want more great global content? Check out our "Around The World" section!
---
Top Stories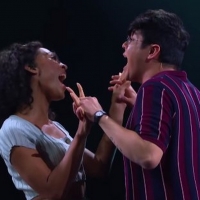 VIDEO: George Salazar and MJ Rodriguez Perform 'Suddenly Seymour' on THE LATE LATE SHOW - Pasadena Playhouse's Little Shop of Horrors is now on stage through through October 20! Last night, George Salazar (Seymour) and MJ Rodriguez (Audrey) appeared on The Late Late Show where they performed Suddenly Seymour. Watch the video below! In addition to Salazar and Rodriguez, the production stars Amber Riley as "Audrey ll." They are joined by Kevin Chamberlin, three-time Tony Award nominee known for his theatre roles such as Horton in Seussical and Fester in The Addams Family on Broadway in the role of "Mr. Mushnik." Matthew Wilkas, known for his starring role in the gay indie film Gayby and for playing Peter Parker in Broadway's Spider-Man:Turn Off The Dark has been announced for the role of "Orin Scrivello." The cast of Little Shop of Horrors is rounded out by Brittany Campbell, Tickwanya Jones, and Cheyenne Isabel Wells, and puppeteers Tyler Bremer, Kelsey Kato, Tim Kopacz, Sarah Kay Peters, and Paul Turbiak.
(Read more)
---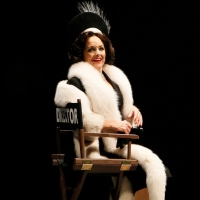 VIDEO: Alice Ripley Stars In North Shore Music Theatres's SUNSET BOULEVARD - BroadwayWorld has a first look at Alice Ripley as Norma Desmond in North Shore Music Theatre's production of Andrew Lloyd Webber's Masterwork, SUNSET BOULEVARD, playing for two-weeks only from Tuesday, September 24 thru Sunday, October 6, 2019.
(Read more)
---
Breaking: BE MORE CHILL Will Get A London Upgrade in 2020 -
Be More Chill is to transfer to London to make its UK premiere at The Other Palace on Wednesday 12 February 2020. Be More Chill is based on the groundbreaking novel of the same name by Ned Vizzini.
(Read more)
---
VIDEO: Get a First Look at Footage From CHASING RAINBOWS: THE ROAD TO OZ at Paper Mill Playhouse - Performances are underway for Chasing Rainbows: The Road to Oz at Paper Mill Playhouse! With a book by Marc Acito, musical adaptation and additional music by David Libby, and conceived by and additional lyrics by Tina Marie Casamento, the show plays through Sunday, October 27, 2019.
(Read more)
---
Top Reviews
---
Salt Lake City: Contributor Tyler Hinton reviews PHANTOM at the Hale Centre Theatre, writing "Maury Yeston's PHANTOM on Hale Centre Theatre's Centre Stage has been cast, designed, and directed to magnificence. Experience a new, more human side to the story you know so well through this magnificent, emotional production of a beautifully crafted musical."
---
Connecticut: Contributor Joseph Harrison reviews QUIXOTE NUEVO at Hartford Stage, writing "There are some stories that have a timeless quality, speaking to the aches and the joys of modern life regardless of the era in which they are told. Such is the classic tale of Don Quixote, a story that, when Miguel de Cervantes published it in 1605, took on a certain meaning and century after century has been seen through an evolving lens, from comic novel to tragic statement against nobility. But in Octavio Solis' new play QUIXOTE NUEVO, which opens Hartford Stage's 2019/2020 season, the infamous Spanish Knight of La Mancha has become the Latino Knight of La Plancha (Texas) battling border surveillance drones instead of windmills and fighting for the undocumented versus the poor citizens of war-ravaged Spain."
---
Buffalo: Contributor Michael Rabice reviews MEAN GIRLS at Shea's Buffalo Theatre, writing "The brilliant comedian Tina Fey has brought her clique of nasty teenage girls to town to open the First National Tour of her Broadway hit musical, MEAN GIRLS. After the success of the film version, Fey and her husband, composer Jeff Richmond, have added music to the story of teenage angst and meanness. The genre has been well populated over the years, with growing up and adolescent relationships proving to be great fodder for shows like GREASE, BYE, BYE, BIRDIE, HAIRSPRAY, HIGH SCHOOL MUSICAL and most recently, THE PROM."
---
Boston: Contributor Nancy Grossman reviews Alice Ripley in SUNSET BOULEVARD at North Shore, writing "In the annals of musical theater, Norma Desmond is one of those larger than life characters, like Mame Dennis, Dolly Levi, and Eva Peron, who cries out for an actor with a specific and rare combination of skills to play the role. Tony Award-winner Alice Ripley ascends to playing the faded silent-screen star in the North Shore Music Theatre production of SUNSET BOULEVARD, after originating the role of Betty Schaefer in the 1994 original Broadway cast which starred Glenn Close. In so doing, Ripley joins the pantheon of singular talents who have put their personal stamp on the musical iteration of Norma, stepping out of the shadow of the indelible mark Gloria Swanson made on celluloid in Billy Wilder's 1950 film."
---
Regional Editor Spotlight:
From producing and starring in family holiday pageants as a child, to avid member of Broadway Across America and Show of the Month Club, Nancy has cultivated her love of the art and respect for the craft of theatre. She fulfilled a dream when she became an adult-onset tap dancer in the early 90's ("Gotta dance!"); she fulfills another by providing reviews for BroadwayWorld.com. Nancy is a member of the Boston Theater Critics Association, the organization which bestows the annual Elliot Norton Awards which honor the outstanding achievements of the Boston theater community, and she formerly served on the Executive Board of the Independent Reviewers of New England (IRNE). Nancy is an alumna of Syracuse University, has a graduate degree from Boston University, and is a retired Probation Officer-in-Charge in the Massachusetts Trial Court system.
---
Join Team BroadwayWorld! Interested in joining our team, but not exactly sure what we do? All of your questions are answered, along with every open position from guest and student bloggers, Regional Editors, and more! Find out where we have open positions available here!
Cache
Nominations are NOW OPEN for the 2019 BroadwayWorld Fargo Awards, brought to you by TodayTix!
Regional productions, touring shows, and more are all included, honoring productions which opened between October 1, 2018 through September 30, 2019. Our local editors have set the categories and now YOU get to nominate and vote for your favorites! Nominations are reader-submitted and will be open through October 31.
After the nomination period ends, BroadwayWorld's local editors will proof the list for eligibility and errors, then voting will begin in early November and run through December 31. Winners will be announced in January!
This year the BroadwayWorld Regional Awards are bigger and better than ever, including over 100 cities across America, Canada, Central and South America, Europe, and Asia!
Please carefully and accurately fill in the nomination form for your region, making sure the production meets the eligibility requirements described above.
TodayTix has joined forces with BroadwayWorld to offer more access to the best theater in your city. By gathering the best prices into one place in TodayTix Ticket Central, sharing exclusive TodayTix Lottery and Rush programs, and providing insider tips on how to score the best prices on trending shows, planning your next night out is now easier than ever.
Download the app or visit TodayTix.com to get started.
Don't miss out on making sure that your favorite theatres, stars, and shows get the recognition they deserve!

Cache
The director-general of the National Mission for Clean Ganga (NMCG), Rajiv Ranjan Mishra, has issued a directive dated September 16, 2019, stating that no idol immersion should be allowed in the Ganga river and … READ FULL STORY

Cache
Rene Jean-Paul LeBlanc died on September 28th 2019. Rene passed away in the loving embrace of his wife, Hillary. Rene Jean-Paul LeBlancRene spent his...

Cache
Delil Souleiman/GettyLate Sunday night in Washington, the White House announced it was pulling U.S. troops out of northeast Syria to clear the way for a Turkish invasion. The Kurds there who led the fight on the ground that defeated the so-called Islamic State had seen President Donald Trump's betrayal coming. But still they hoped it could be avoided. "Don't let the Turks disrupt my wedding," our translator texted in September prior to our arrival in the region. For more than a year, we have been visiting almost monthly to interview captured ISIS cadres held by the Kurdish and Arab troops of the Syrian Democratic Forces (SDF) as part of a project for the International Center for the Study of Violent Extremism. Trump's Crazy Syria Move Will Wipe Out America's Allies and Set Up a Big ISIS ComebackIn September, we saw the Turkish threat to invade at any moment was held off by tense U.S. negotiations in which the SDF made considerable concessions, allowing Turkey to patrol jointly a large swath of territory while agreeing to remove checkpoints and military positions farther back from the Turkish border."They should put their patrols inside Turkish territory, and not enter Syria," SDF leaders told us at the time, as they reluctantly acquiesced to U.S. demands.* * *BITTER FRIENDS* * *Many current and former White House advisors counseled against the kind of announcement made Sunday night. Defense Secretary James Mattis resigned last year over Trump's threat to remove the few thousand U.S. troops in Syria, who not only served as advisors in the fight against ISIS, but as deterrence against Turkish operations east of the Euphrates River. In a particularly bitter post on Twitter, Bret McGurk, who served as the special U.S. presidential envoy for the fight against ISIS from 2015 to 2018, wrote, "Donald Trump is not a Commander-in-Chief. He makes impulsive decisions with no knowledge or deliberation. He sends military personnel into harm's way with no backing. He blusters and then leaves our allies exposed when adversaries call his bluff or he confronts a hard phone call."The U.S. military learned about the withdrawal plan only after Trump decided on it following his Sunday phone call with Turkish President Recep Tayyip Erdogan. It has pulled out of two small observation posts in the security-mechanism zone near the Syria-Turkey border so far. But no further withdrawals are imminent, according to a knowledgeable source. The military, remembering Trump's December order out of Syria and subsequent reversal, is waiting to learn if Trump will follow through with withdrawal this time.A recently departed senior Pentagon official considered the pullout a "blatant betrayal" of the U.S.' Kurdish partners that gives "carte blanche to Erdogan" for a widely forecast bloodletting. "It's going to be a massacre, that's clear," the ex-official told The Daily Beast. "It's fundamentally wrong. They destroyed the Caliphate."But the Kurds are not entirely defenseless. Military leaders of the dominant group, known as the YPG or People's Protection Units (and their female YPJ partners), already were in overdrive in September, preparing for what they had long anticipated—a possible betrayal by their closest ally, the United States.* * *DIGGING IN* * *Alongside every major highway and criss-crossing the entire Northern Syria area, in fields, cities and towns, we saw digging for an extensive system of tunnels. "We're ready either way," the Kurdish leaders told us when we asked if they trusted the Americans to keep the Turks at bay.Kurds don't have much, but their spirit of freedom and their desire to protect their hard-won territory and what they see as their incipient democracy was evident everywhere in September as the YPG troops prepared for battle with a much better equipped foe—the Turkish armed forces, the second biggest military in NATO. But nobody who fought ISIS in Syria in one vicious battle after another has forgotten that the huge Turkish army stood by and did nothing against the Islamic State as its killers carried out genocidal campaigns against Yazidis and Shiites, while abducting, torturing, ransoming or beheading Americans, Europeans, and Japanese, among others. Through all that, NATO ally Turkey was not interested in intervention. Far from it.That was until the White House statement Sunday night, up to which the U.S. military denied Turkey the ability to operate in airspace over SDF controlled territory, effectively making it more difficult to enter Northern Syria to conduct the "terrorist cleansing operation" that Turks insist upon. They already carried out one such operation in Afrin, west of the Euphrates, in January 2018, displacing Kurds and effectively taking over the area, using what Kurds claim are former ISIS cadres to fight for them.Turks view the Northern Syria area of Rojava, and the YPG dominated SDF, as controlled by Kurdish PKK terrorists operating under another name—wolves in sheep's clothing. Indeed, in times past—until 1998—PKK leader Abdullah Ocalan, lived freely in Syria and the father of the current Assad allowed him to train and equip his highly disciplined terrorist group for attacks into Turkey. It's also true that over time, the various governing parties of Syria, Iraq and Iran have made use of PKK assaults on Turks as a way to exert pressure on Turkish politics. Turkey has suffered greatly from PKK terrorist attacks both inside Turkey and globally, and the PKK is clearly designated on the U.S. and EU's list of terrorist organizations. In recent concessions to Turkey's alarm over the SDF, a group they view as being in the hands of the PKK, the U.S. recently added additional individuals involved in the PKK to the U.S. State Department's specially designated terrorist list. Turkey has also developed drones that fly over the Qandil mountains, in northern Iraq, making it easier to spot PKK movements and routinely send fighter jets to bomb them.  In the case of northern Syria however, until President Trump's announcement late Sunday night Washington time, the U.S. policy was to deny the Turks military incursions into territory where U.S. troops patrol and the U.S. military controls the airspace and claims by Turkey that the SDF is PKK have also been hotly disputed.While Turkey sees the SDF as dominated and led by a terrorist organization, the U.S. has a completely different perspective, viewing the YPG and SDF as valued allies in the fight against ISIS. Indeed, YPG and YPJ (Women's People's Protection Units) fighters lost over 1,000 lives fighting ISIS and it is common to see Kurdish men and women in Rojava on crutches, in wheelchairs and otherwise suffering from serious and lifelong injuries sustained in the battle to retake ISIS dominated areas, including Raqqa. While the rest of the world was silent, the YPG and YPJ can also take credit for going to the rescue of the Yazidis on Sinjar mountain in 2014, fighting to stop ISIS from carrying out a massive genocidal campaign in which ISIS cadres captured and enslaved countless Yazidi women, boys, and girls. The men were killed by ISIS, the boys killed or indoctrinated. The women and girls subsequently were raped and treated as chattel. But thousands were able to escape with YPG help.* * *THE PRISONERS* * *At present the SDF houses thousands of captured ISIS prisoners, holding the men in repurposed schools and prisons overflowing with former fighters and in camps similarly run at overcapacity for ISIS women and children. According to a March 2019 UN report, a total of 8,000 Islamic State fighters currently are held in SDF custody. In our recent visits to north and east Syria from May through August, relying on our primary intelligence sources, we were told that approximately 2,000 of these Islamic State prisoners were considered "foreign terrorist fighters" from North Africa, Europe, and the Americas.The same data was also corroborated in an August 2019 press release by the Office of the Spokesperson, Special Envoy of the Global Coalition to Defeat ISIS, Ambassador James Jeffrey. Just under a 1,000 of the prisoners are believed to be Europeans. ICSVE has interviewed approximately five percent of those detained. Most appear to have become totally disillusioned, are exhausted from battle and prison and say they want to lay down arms. While there is no specific deradicalization or rehabilitation program applied to them at present and we have been requested by the SDF and also agreed to build one, it's safe to say the majority are spontaneously deradicalizing and simply want to return home to their former lives after facing a judicial process.The SDF prisons are overcrowded and the SDF leadership repeatedly has expressed a need to ICSVE researchers for technical assistance in dealing with terrorist prisoners and for financial assistance to build at least five prisons. Riots and attempted jail breaks have occurred in SDF prisons holding foreign fighters. Likewise, recent news reporting shows over-capacity has prisoners sleeping next to each other on their sides to be able to fit into small and overcrowded rooms. Three detention centers holding ISIS women and children also are administered by the SDF: Camps Hol, Ain Issa and Roj. According to a UN Report as of April 2019 an estimated 75,000 women and children were being held. Our data suggests that at least 60,000 are Syrians and Iraqis. At least 8,000 children and 4,000 wives of foreign fighters remain in the camp.Women and children live in tents in these camps which are hot in the summer, freezing cold during winter, and leak cold rainwater as well.  Dust blows around the camps causing breathing difficulties for some. Women and children have died of typhus, tent fires, and other dangers in the camps. Recently vaccinations have been offered, but many mothers don't trust the program and refrain from having their children vaccinated. The women cook for themselves and complain that the food provided them lacks nutritious fruits and vegetables. Schools are lacking as well.All of the camps housing women have suffered from ISIS enforcers still dedicated to the group who require the other women to continue to cover themselves and punish those who speak out against them. These women have attacked other women, set their tents on fire, stolen their possessions, attacked, bitten, beaten and stabbed guards and have murdered other women creating a sense of chaos, constant danger and oppression in the camps. Recently a gun fight broke out in Camp Hol, with one woman killed and seven wounded.Foreign fighters from about 60 countries remain in SDF custody. We have interviewed foreign fighters who are nationals of the United States, Canada, Australia, Trinidad and Tobago, the UK, Belgium, France, the Netherlands, Pakistan, Dagestan, Turkey, Denmark, Russia, Kosovo, Montenegro, Albania, Bosnia, Indonesia, Tunisia, Saudi Arabia, Morocco, Libya, Switzerland, Egypt, and Germany. * * *A TRIBUNAL?* * *While the SDF has struggled to contain the overflow of captured ISIS fighters, they have been frustrated by Turkish politics and threats to their very existence. In recent years with the Syrian uprising and rise of ISIS in Iraq and Syria, the Turks saw it to be to their advantage to fund, train and equip Islamist rebels that they believed could keep the Kurdish independence movements in Syria in a weakened state or altogether destroyed. The Kurds, meanwhile, fought back in 2015 when ISIS invaded the city of Kobani on the Turkish border and rose up as a valiant on-the-ground force to repel the terrorists. The U.S. led coalition began arming and supplying the YPG and YPJ, and providing air cover, infusing the Kurds with a powerful sense of valor and military might that ultimately led to the complete territorial defeat of an Islamic State "Caliphate" that had taken as its motto "remain and expand."ISIS is hardly a defeated foe however, with weekly sleeper cell attacks occurring in both Syria and Iraq and the likes of ISIS leader Abu Bakr al Baghdadi still making video and audio appeals to supporters around the world to reinstate the Caliphate, starting with breaking the ISIS prisoners out of captivity.The subject of ISIS captives is one of great importance to President Trump who repeatedly has threatened to release the roughly 12,000 ISIS foreign men, women and children prisoners held by the SDF in prisons and camps.  Trump's view is that each country has to take its citizens back, even countries like Sweden that lack a terrorism law under which to prosecute returnees, and countries like France, which already has a serious militant jihadi prison problem and fears any more potential ISIS cadres inside its penitentiaries. These countries have continued to tell the SDF that an international tribunal can be established in its territory to try ISIS prisoners in place. But the UN Counter Terrorism Directorate and U.S. State Department strongly disagree with this proposal and President Trump continues to tweet that he is simply going to release the prisoners to European countries refusing to repatriate them—even though it is the SDF, not Washington, that has them in custody.In a series of tweets on Monday, Trump claimed erroneously that most of the ISIS prisoners are foreigner terrorist fighters and seemed to ignore that ISIS, even when based far away in Syria, is a very real threat to U.S. citizens and interests. It is "time for us to get out of these ridiculous Endless Wars, many of them tribal, and bring our soldiers home. WE WILL FIGHT WHERE IT IS TO OUR BENEFIT, AND ONLY FIGHT TO WIN. Turkey, Europe, Syria, Iran, Iraq, Russia and the Kurds will now have to … figure the situation out, and what they want to do with the captured ISIS fighters in their "neighborhood." They all hate ISIS, have been enemies for years. We are 7000 miles away and will crush ISIS again if they come anywhere near us!"While arguments of who should be responsible to prosecute and hold ISIS prisoners can be made on both sides, in many ways Europe, Jordan and many other countries effectively did "flush the toilet" of their militant jihadi problem by allowing them to freely exit their countries to go fight in Syria, most of them ultimately joining ISIS. The U.S. at present repatriates all of its ISIS fighters bringing them to swift and sound justice at home.* * *ISIS AMBASSADOR TO TURKEY* * *Turkey also has a responsibility in the rise of ISIS, having allowed over 40,000 foreign fighters to cross over its border into Syria, many unabashedly on their way to join the Islamic State. Many prisoners tell us of Turkish complicity with their journey into ISIS-land and being wished well by border guards who winked as they crossed into Syria.Abu Mansour, a 36-year-old Moroccan ISIS emir interviewed by ICSVE in February 2019 in Iraqi prison, told us that he basically functioned as the ISIS ambassador to Turkey, negotiating border issues, the transfer of ISIS wounded into Turkey for treatment, the flow of foreign fighters across the Turkish border into ISIS territory, and other logistics. "The subject of Turkey is a very big one," he said, "and the mutual interests include the obvious and the hidden.""Their benefit was that it was a border area and we have a border strip with them," Abu Mansour continued. "Security is one of them, and they wanted to control north of Syria."  The Turks wanted to control the entire border region in Syria and even into Iraq as far as Mosul, according to Abu Mansour, but they wanted to do it through a proxy force. "So, they wanted to find organizations that would do this favor for them, including terminating the presence of the Kurdish Workers Party [the PKK], without a direct interference from Turkey. At the same time, especially since they were part of NATO, they don't want to anger NATO, because they need NATO."By the same token, Turkish President Erdogan's background as a committed Islamist created a certain sympathy, as did his ambition to revive in modern form the old Ottoman empire, Abu Mansour claimed. "The pretext of [controlling the] Kurdistan Workers' Party [PKK] is a strong pretext for Turkey, but they have ambitions, as they have entered regions that don't have PKK in them." Abu Mansour explained the Turkish and ISIS relationship through his own experiences. In 2013, he said, he was assigned to receive the ISIS volunteers arriving in Turkey, but later, "I supervised the country entry operations, registration as a whole."  Then in 2015, he said, "I worked on external relations, relations with the Turkish intelligence. It started when I was at the borders." First there was an agreement about passing the wounded from Syria into Turkey, about the border crossing and security arrangements. "Ambulances, especially in critical and serious situations, could go straight to the [border] gate," said Abu Mansour. "Then a Turkish ambulance takes the case to the Turkish hospitals, and it is followed up inside Turkey. There was a hotline with intelligence who are located at the borders. Most places were available, [including] hospitals in Turkey [and] there was a technical staff of doctors who follow up the case in Turkey. The [Turkish] state was paying for certain operations performed in private hospitals, but most cases referred by the public hospitals were for free."Abu Mansour said he had "face-to-face meetings with Turkish delegations. Sometimes they represented the intelligence services, sometimes the Turkish army, depending on the issue. "Most meetings were in Turkey on the border strip, but there were also meetings in Ankara and Gaziantep, depending on the issue," said Abu Mansour. He would travel with a delegation of two or three ISIS people."Referencing the easy relationship, as he saw it, between ISIS and the Turkish intelligence and military, Abu Mansour claimed, an ISIS emir could "go to Ankara without a problem.  They always sent a car, or a bodyguard. At one point, we met weekly, depending on the issue and its importance to Turkey and to us, according to the demand."The situation described by Abu Mansour raises a question: did the ultimate defeat of ISIS in fact deprive the Turks of the proxy buffer zone they wanted—which they are now invading Syria to establish?Abu Mansour recalled, "Turkey asked on many occasions for a safe zone." This would be a demilitarized zone where it would provide ISIS with whatever it wanted, but only inside Syrian territories. According to Abu Mansour, , ISIS refused to grant it, and relations started to fall apart. Eventually, Turkey grew sick of the back and forth, and there was also a split in ISIS leadership, with one faction deciding it would take the terror war into Turkey with a 2016 bombing at Istanbul airport. At the time, Abu Mansour was in Gaziantep, Turkey, and the Turkish authorities told him they thought this was an orchestrated act to pressure Ankara. But he says that was not the case. The external security services of ISIS had started setting their own agenda, "carrying out operations everywhere," Abu Mansour told us. "We reached a state in which they couldn't care less about politics, and they worked like gangs, [and would] strike anywhere."While Turkey continues to claim that the SDF, our strongest ally in fighting ISIS, is a terrorist dominated group, many questions remain about Turkey's own complicity with ISIS. Given that during a bitterly fought war with ISIS, in which many Kurdish lives were lost, that the SDF managed to take control of the area, institute a functioning political system that included granting an impressive array of minority rights and rights to women, the SDF deserves our respect and protection.But U.S. President Donald Trump has put a price on all this. "The Kurds fought with us," he tweeted, "but were paid massive amounts of money and equipment to do so." That they saved countless lives in the process, including American lives, does not seem to have been a factor.Spencer Ackerman also contributed reporting to this article.Read more at The Daily Beast.Get our top stories in your inbox every day. Sign up now!Daily Beast Membership: Beast Inside goes deeper on the stories that matter to you. Learn more.
Cache
It's always foolish to put your faith in Donald Trump. He's incapable of thinking strategically about anything besides advancing his own material interests.So it makes perfect sense to presume that Trump's apparent decision to permit Turkey to conduct military operations against (until now) American-backed Kurdish forces near the Turkish border in Syria has nothing to do with geopolitical strategy or any process of foreign policymaking beyond his personal and business relationship with Turkey's quasi-authoritarian president Recep Tayyip Erdogan.But that doesn't mean that the bipartisan freak-out against Trump's policy shift is founded in a coherent strategic vision. It isn't. Instead it grows out of a combination of inertia, hubris, pusillanimity, and moralism -- all of them traits that have been on the ascent since the end of the Cold War, and especially since the September 11 attacks.The one positive thing to come out of Trump's flailing foreign policy is that it has exposed the incapacity of the country's leading thinkers in international affairs to offer a compelling reason to resist the president's mischief-making and revert to the status quo. That doesn't give us much to work with now. But it just might set America up for an eventual reckoning with our foolishness and mistakes over the past few decades.The most common response to Trump's announced change of course in Syria has been a cry of lament for the fate of Kurds, who may well find themselves the target of Turkish attacks. How can we abandon allies who fought by our side against the Islamic State and allow them to be crushed by a dictator like Erdogan?There's just one problem -- or rather, several. For one thing, the Kurds aren't our allies. Allies are defined by mutuality: We promise to defend a given state if attacked, that state promises to defend us if we are attacked. The Kurds, a stateless ethnic group found in Turkey, Syria, Iraq, and Iran, has zero capacity to come to America's defense. They are American clients: We have provided them with aid and protection in return for help in fighting ISIS in Syria and Iraq. Precisely how long should the United States be obligated to provide that protection in a dangerous part of the world 6,000 miles from our borders? None of Trump's critics in and out of Congress will tell us. Instead, they'd rather posture earnestly and avoid having to answer.If the U.S. has an ally in the region, it is … Turkey, a member of NATO, an explicit defense alliance. Do those denouncing Erdogan favor ejecting Turkey from NATO, thereby revoking the country's status as an American ally? Maybe that makes sense. But deciding whether it does would require engaging in clear-sighted strategic thinking about NATO, its purpose, and American interests in the Middle East, which is something no one wants to do. They'd rather keep Turkey in NATO -- because no one ever leaves NATO, and because keeping Turkey in the organization helps to antagonize Vladimir Putin -- and then bash the government in Ankara when it's convenient to do so.When critics of Trump's policy shift want to sound harder-nosed, they move beyond Turkey and the Kurds and talk instead about how irresponsible it would be to give up the fight against ISIS: If we don't stay in Syria, terrorists will grow powerful again, threatening the U.S. homeland like they did on 9/11!The first thing to be asked in response to those making such claims is whether they think it's possible for the U.S. to win any war anywhere in the world. Because if the battle against ISIS, which began in earnest five years ago, is measured against the goals enunciated at the start -- the elimination of ISIS's territorial caliphate -- it has been a smashing success. We won. The caliphate is gone. Yet now the goalposts have been shifted. Now "victory" has been redefined to mean … I'm not really sure. Sometimes it sounds like the goal is to make sure ISIS or a successor Islamist organization doesn't arise. At other times it appears to mean something even more amorphous, like the complete elimination of any person who might aspire to revive the caliphate at some time in the future.But is that a sensible foreign policy goal? Keeping an American military footprint in the desert of Syria and Iraq in order to exert control over what happens there for fear that it may possibly cause eventual harm to the United States, a continent and an ocean away? Even assuming this makes sense, for how long should it continue? Five more years? Ten? Twenty? More? And what metrics should we use to evaluate whether it's really benefiting the country, or is working, or has worked?No one wants to say because no one has an answer that makes sense. It's enough, they think, to speak gravely and vaguely about dire threats and keep us doing the same thing -- always expanding American commitments abroad, never pulling them back, and never even prioritizing among them. Anywhere.The U.S. is committed, all at once, to defending Europe, including serving as a check on Russia's ambitions in Eastern Europe, and to defending Israel. It also wants to micromanage regional rivalries across the Middle East in perpetuity. And keep a lid on terrorist activity across North Africa. And win an 18-year-old game of Whack-a-Mole against the Taliban in Afghanistan. And contain North Korea. And stand toe to toe with a rising China. And determine the outcome of a political transition in Venezuela.That's a lot for any country to handle intelligently or wisely -- because having such control-freak ambitions in the world isn't intelligent or wise in the first place. That doesn't mean that Donald Trump's acting out in defiance of Washington's foreign policy consensus makes sense. But it does mean that those who oppose the president need to do more than run screaming back into the arms of that consensus without reflection on its many unacknowledged problems and confusions.Want more essential commentary and analysis like this delivered straight to your inbox? Sign up for The Week's "Today's best articles" newsletter here.
Cache
British retailers endured their worst September since at least the mid-1990s as people spent money on entertainment instead, according to surveys that painted a muted picture of household demand ahead of Brexit. In a potential warning sign for consumer spending, which has helped the economy in the run-up to Brexit, the British Retail Consortium said total retail sales values declined 1.3% in September compared with the same month last year. A separate survey published on Monday by payment card company Barclaycard showed broader consumer spending -- which includes retail sales -- rose by a "modest" 1.6% in annual terms in September.
Cache
The Barry Callebaut Group, a manufacturer of high-quality chocolate and cocoa products, joined two multistakeholder initiatives on smallholder farmers and biodiversity at the United Nations Climate Action Summit in New York, September 23, in order to support the Company's goal of lifting over 500,000 cocoa farmers out of poverty and to become carbon and forest positive by 2025.
Cache
Seit Anfang September ist die neue Awakening-Erweiterung für Star Trek Online auf dem PC verfügbar und am 15. Oktober startet sie auch auf PlayStation 4 und Xbox One.
Awakening nimmt euch mit auf eine Zeitreise ins Jahr 2410, wo ihr gemeinsam mit dem Hologramm von Lt. Commander Paul Stamets (gesprochen von Star Trek: Discoverys Anthony Rapp) daran arbeitet, die Klingonen an der Zerstörung des Myzel-Netzwerks zu hindern.
Eure Aufgabe ist, J'Ula, die Schwester von T'Kuvma und Matriarchin des klingonischesn Hauses Mo'Kai, zu stellen, die mittels der Myzel-Technologie unbeabsichtigt Flotten der Föderation und der Klingonen ins Jahr 2410 transportierte. Darüber hinaus bekommt ihr es erneut mit den Elachi zu tun.
Cache
Die angekündigte Kickstarter-Kampagne zu Everspace 2 ist gestartet.
Entwickler Rockfish hat 450.000 Euro als Finanzierungsziel ausgegeben und die Kampagne läuft bis zum 4. November.
Den Early Access auf Steam plant man für September 2020, die Vollversion soll im zweiten Halbjahr 2021 für PC, PS4 und Xbox One folgen.
Cache
Im September gab es erste Hinweise auf eine automatische Speicherfunktion in Pokémon Schwert und Schild.
Jetzt wurde bestätigt, dass die Spiele ein solches Feature nutzen. Es sind die ersten Spiele der Hauptreihe, bei denen das der Fall ist.
Wer sich jetzt Gedanken darüber macht, welche Auswirkungen das auf die Spielweise vieler Pokémon-Spieler hat (lest mehr dazu über den obigen Link), kann unbesorgt sein: Auf Wunsch lässt sich die Funktion deaktivieren.
Cache
Alexander,
Using Autocomplete, I have found that sort of results (orderBy) fails when the source list is over 1,000 items. I am sorting by ID, descending. I have attached two screenshots – one with less than 1,000 items in the source list, and one with more than 1,000 items.
As always, I sincerely appreciate your support and efforts!
R'grds – Ben.
Reference:
Version information
DFFS Loader: v2
DFFS frontend: 4.4.4.10 – September 20, 2019
DFFS frontend CSS: 4.51 / 4.51
Autocomplete: 1.6.37 – September 04, 2019
Cascading dropdowns: 3.7.30 – July 21, 2019
jQuery: 1.12.4
Lookup: 1.1.17 – July 21, 2019
Resource management: 2.4.5 – August 29, 2019
SPJS-Utility: 1.337 – September 04, 2019
vLookup: 2.2.138 – September 04, 2019
spjs.ac.textField({
 "applyTo": "TransPipeLookup",
 "helpText": "Key Transaction ID, LOB, or Name...",
 "loadText": "",
 "listGuid": "TransPipeDevX",
 "listBaseUrl": "/sites/spptdgsl/TransPipeDev/",
 "showField": "TransPipeLookup",
 "searchFields": [],
 "filterCAML": "<Where><Eq><FieldRef Name='CommodityType'/><Value Type='Text'>Tech</Value></Eq></Where>",
 "useREST": false,
 "preloadData":false,
 "filterREST": "",
 "optionDetailFields": [],
 "optionDetailPrefix": [],
 "enforceUniqueValues": true,
 "rowLimit": 15,
 "listOptionsOnFocus": false,
 "minLengthBeforeSearch": 2,
 "reValidateOnLoad": false,
 "allowAddNew": false,
 "isLookupInSelf": false,
 "addNewAdditionalFields": [],
 "multiselect": false,
 "multiselectSeparator": "; ",
 "orderBy": [
	{
		"fin":"ID",
		"ascending":false
	}
 ],
 "clearSetFieldsOnInvalidSelection": false,
 "setFields": [	
	{
		"fromFIN":"ID",
		"toFIN":"KeyTransID"
	},
	{
		"fromFIN":"Title",
		"toFIN":"Title"
	},
	{
		"fromFIN":"LOB",
		"toFIN":"LOB"
	},
	{
		"fromFIN":"SubLOB",
		"toFIN":"SubLOB"
	},
	{
		"fromFIN":"TechCommodities",
		"toFIN":"TechCommodities"
	}
],
 "debug": false
});



Next Page: 25 © Googlier LLC, 2019