Cache
The young soldier, carrying orders, spied Captain Andros Silverwing lying on the hood of his Catamaran Fighter, taking in the warm sun of the Skyland morning. Cigar smoke wafted above his prone figure, snug in his uniforn, his ascot close around his neck. Women loved this man in uniform. The double-breasted jacket, jodhpur pants and boots just made them swoon. All, that is, except one, and that's the one that he couldn't stop thinking about.

'Captain Silverwing? I have orders for you,' the young soldier called up him.

'Do you now? Well, hand it over.' He saluted the young man who scurried off to his next task.

Life was good for Captain Andros Silverwing. Sure, his parents made him join the Aero Corps. After all, it was a family tradition. Twelve generations before him had served proudly. Well, it was a good thing he thought 13 was a lucky number. Luck had been with him on several harrowing missions so far. As he opened his orders, he realized that was about to end. A glorious soldier now being made a nursemaid to a bunch of Scrappers? Surely this was a mistake.

Price: $19.95 Special Price: $9.98
Cache
Chris Massoglia was born in Minneapolis, Minnesota, to Christopher and Karen Massoglia.
[

2

]
His father is a
chiropractor
and his mother a
homemaker
.
[

2

]
His parents are devout
Christians
and
Republicans
, and Massoglia grew up a fan of
Christian pop music
(as well as unable to listen to
rap music
).
[

2

]
Gifted with an above-average intelligence, Massoglia was
homeschooled
by his mother.
[

2

]
While his peers were taking third grade-level subjects, Massoglia was taking eighth grade-level courses.
[

2

]
By the age of 13, he had enrolled in an
online university
where his coursework included
developmental psychology
,
Biblical studies
,
algebra
, and
American history
.
[

2

]
He also had studied
jujitsu
, played
piano
, trained as a
hip-hop
dancer, knew
American sign language
, and rode horses.
[

2

]
He was also a stand-out
Little League Baseball
player.
[

2

]
The Massoglia family has, as of 2009, refused to move to Hollywood, preferring to maintain a home in Minneapolis despite the extensive travel for Chris that this requires.
[

3

]
He began acting in 2003 under the name "Chris Kelly" (sometimes appearing as "Chris J. Kelly") in an episode of the
television program
Law & Order: Criminal Intent.
[

3

]
The same year, he was considered for the part of 10-year-old Sean in the
Nicole Kidman
film
Birth
, but the family refused to allow him to appear naked on screen with a nude, grown woman.
[

2

]
He auditioned for
Spider-Man 2
(getting far enough in the casting process to spend an afternoon with
Tobey Maguire
) and
Bad News Bears
(he returned six times for call-backs but was not cast).
[

2

]
He spent the summer of 2004 away from auditions to play Little League Baseball; his team (the Robbinsdale All-Stars) won the Minnesota state title that year but did not go to the
Little League World Series
after losing in the Indianapolis regionals.
[

2

]
He appeared in two episodes of
Medical Investigation
in 2004,
[

4

]
and four episodes of the
TNT
cable television
police drama
Wanted
in 2005.
[

3

]
[

4

]
He began using his family name of Massoglia in 2008.
[

3

]
http://en.wikipedia.org
Cache
Friday night was definitely a big deal for the renowned Pastor and leader of House of Prayer Ministries, Aloysius Bugingo. Being the night that he hosted his pre-independence anniversary prayers at Namboole stadium, Bugingo decided to invite his parents all the way from Rwanda, in order to introduce them to his congregation and also create […]

Cache
I am looking for a spouse name on William Ehly (b. 9 Aug 1896, d. 14 jan 1973). His parents were Jakob Ehly and Christina Fuhrmann.

Cache
SIMMONS (don't know his first name) lived in Isabel, Dewey Co., SD. He was possibly born in Dundee, IL or Allamakee Co., IOWA. His brother was Franklin SIMMONS of Blue Earth, MN. His parents moved to IOWA in 1862. They were probably farmers. At the time of my ggrandfather's death in 1921, his brother was a resident of Isabel, SD.

Cache
From Ian:

---
If Jews Don't Speak Up for Themselves, No One Will Speak Up for Them
In his sermon for Rosh Hashanah, Ammiel Hirsch, the rabbi of a prominent Reform synagogue in Manhattan, urged his congregants not to lose sight of "the central Jewish principle [that] all Jews are responsible one for the other." It is impossible, he argued, to "live a full Jewish life" without feeling that "the pain of a Belgian Jew is our pain; the fear of an Israeli child terrorized by rockets is our fear; the insecurity of Orthodox Jews attacked repeatedly on the streets of Brooklyn is our insecurity." Yet, in the face of the anti-Semitic threats that come from so many different directions—which Hirsch went on to analyze—Jews must not lose their sense of pride, or begin to see Judaism as a burden rather than a privilege.
Progress on Antisemitism and BDS at the UN and Women's March
In the war against BDS, the most recent development in academia was the Department of Education censure of Duke University and the University of North Carolina for the misuse of Federal Title VI funds, prompted by complaints over a BDS related event in the spring. Title VI of the Higher Education Act is intended to support foreign language instruction and US national security needs, but has become a slush fund for tendentious Middle East Studies education and programming aimed at college students and K-12.

The Education Department's letter to the Duke-UNC Center for Middle East Studies complained that fewer than 1,000 students were taking Middle East language courses, while almost 7,000 were enrolled in Middle East Studies courses with "little or no relevance to Title VI." The complaint also criticized the lack of focus on religious minorities in the Middle East and the near exclusive emphasis on Islam, particularly for K-12 teachers.

The schools were instructed to respond with a compliance plan. In the interim, however, predictable complaints were voiced by academics regarding the alleged "chilling effect on academic freedom" and by BDS advocates, who characterized the move as "anti-Palestinian."

The investigation comes after a recent study demonstrated that Arab and Muslim countries had donated billions of dollars to American colleges and universities in the past decade, with over $1.5 billion from Qatar alone. The impact of these donations is difficult to measure, but the deference and obsequiousness shown by universities and academics to donors generally is well known.

Underscoring the impact of BDS and biased pedagogy on campus, another report also indicated that Israel-related antisemitism on campuses increased dramatically between 2017 and 2018. Strong increases were seen in accusations of "genocide" against Israel, along with justifications for terrorism. Most important were dramatic increases in faculty-led BDS activities including sponsored events and individual boycotts of Israel and supporters.

Finally, it was announced that the National Students for Justice in Palestine conference would be taking place at the University of Minnesota at the beginning of November. The announcement also touted the election of Reps. Ilhan Omar (D-MN) and Rashida Tlaib (D-MI). The conference is designed to train BDS activists, many of them already on record espousing violence, as well as expand "intersectional" alliances of those "who struggle against state violence, settler-colonialism, and imperialism — from Palestine to Turtle Island, from the Philippines to Mexico and beyond."
Adam Milstein: BDS is face of old antisemitism: What will we do to stop it?

The majority of recent reports on the connection of the BDS movement to both terrorism and antisemitism make many different recommendations on how to stop the growing antisemitism of our era. One recommendation of particular note is that countries should accept the International Holocaust Remembrance Alliance (IHRA) definition of antisemitism, uphold its principles and outlaw the BDS movement.

The IHRA's working definition is a concise description of a complex hatred that takes many forms. It reads: "Antisemitism is a certain perception of Jews, which may be expressed as hatred toward Jews. Rhetorical and physical manifestations of antisemitism are directed toward Jewish or non-Jewish individuals and/or their property, toward Jewish community institutions and religious facilities."

The people who lead the BDS movement bring many different kinds of antisemitic hatred into our public conversation, and the IHRA definition helps identify the sort of bigotry they spread. It defines antisemitism as accusing Jews or Israel of inventing or exaggerating the Holocaust; accusing Jews of dual loyalty; using blood libel to criticize Israel; comparing Israel to the Nazis; and holding the Jewish state to a double standard – or, in one of its purest forms of hate, denying the Jewish people the right to self-determination.
Now that many in the world are finally acknowledging just how evil BDS is, our Jewish community and fellow Americans must follow suit. Governments and NGOs must adopt the IHRA definition of antisemitism. Our local, state and federal governments must pass laws and resolutions that condemn and delegitimize the vile hatred of BDS. Politicians and bureaucrats should stop funding educational programs that include BDS bigotry. Financial platforms should not be allowed to provide services to BDS organizations that publish antisemitic content or have links to terrorism. And we shall all demand that social media platforms remove antisemitic BDS content.

After a decade of excuses and inaction about BDS, it seems that some people are finally waking up to the danger this movement poses – not only to the Jewish people, but also to the basic values of the liberal societies in which we live.

It is the responsibility of our leaders to build on the recent momentum to inform the public about the BDS movement's antisemitic agenda, its shadowy funding sources, its true aim of denying Jewish self-determination, its lopsided and underhanded tactics, and its connection to terrorism.

BDS is the new face of the old antisemitism, and when it comes to fighting antisemitism, the old adage "better late than never" is particularly apt for our moment. It's time for us all to get to work.
Chief Rabbi of UK Speaks of BDS and the Rise of Antisemitism

Chief Rabbi Ephraim Mirvis of the United Kingdom spoke with Jordana Miller on the rise of antisemitism and the effects of the BDS movement in the UK.
Neo-Nazi protestors in Germany call for Palestinian help against Israel
Dozens of neo-Nazis marched through the German city of Dortmund on Monday, calling for Palestinian support to eradicate Israel.

The demonstration, which came on the heels of an anti-fascist protest in the western German city, involved approximately seventy neo-Nazi activists marching through the streets, holding flags of the Third Reich flag and chanting, "Palestine help us, Israel still exists" and "Israel no more."

Israel's Ambassador to Germany Jeremy Issacharoff posted condemned the neo-Nazi rally, writing on Twitter: "Disgraceful to see neo-Nazis openly on the streets of Dortmund just as we celebrate the Jewish New Year, my wife's great grand parents were from Dortmund and were murdered by the Nazis, where there is no remorse there can be no forgiveness."

Dortmund is considered to have the biggest neo-Nazi presence of any city in western Germany, with the majority of them living in the Dorstfeld quarter.

Dorstfeld is littered with graffiti of Third Reich's flag, symbols and writings.In September, anti-fascist activists arrived with police backup in Dorstfeld, where they covered the hateful graffiti with colors and messages calling for unity and tolerance.

When the neo-Nazis pledged retaliation for the clean-up, the anti-fascist activists vowed to march against them every Monday for the next 13 weeks.



Israel Journal of Foreign Affairs: Eleanor Roosevelt: Palestine, Israel and Human Rights

The creation of the State of Israel was an act of racism, imperialism, and colonialism. Eleanor Roosevelt supported it, which means she was not the humanitarian everyone believes her to be, but rather a racist, imperialist, and colonialist. That is the central thesis of Geraldine Kidd's dissertation-turned-prosecutorial brief against the most influential first lady in American history.

Readers will have no trouble surmising where Kidd (who teaches at University College in Cork, Ireland) stands on the Arab–Jewish conflict, and why she is so disappointed in Mrs. Roosevelt's sympathy for Zionism. Arab violence in Mandatory Palestine was merely a response to "incursions by the land-hungry Zionists" (p. 90) and "the insidious and ever-growing [Jewish] colonization" (p. 91), Kidd asserts. Arab leaders who violently opposed the creation of a Jewish state of any size were merely "vigorously defending Palestinian rights in the face of Jewish imposition" (p. 80). As for Mrs. Roosevelt, she "aspired for a Jewish-occupied Palestine" (p. 240) and her "growing interest in Palestine as a Jewish state bade ill for the indigenous people, whose land the Zionists coveted" (p. 54).

"Indigenous," incidentally, is a term invoked by Kidd with almost comic frequency. She applies it to the Arab residents of Mandatory Palestine no less than eleven times in the first 100 pages of her book, yet never feels it necessary to explain the basis for that assertion. For Kidd, it is self-evident that the Arabs have been the rightful owners of every inch of the country since time immemorial, while "the foreign, migrating Jewish minority" should be regarded as usurpers and criminals (p. 31).

As she chronicles Mrs. Roosevelt's views and record on Palestine, Kidd has trouble letting her have the last word. Again and again, she cites some remark by the first lady, then quickly follows with a rebuttal of her own. The book at times resembles a meeting of a debate club. Mrs. Roosevelt states that Palestine did not belong to Britain; Kidd interjects, "She was ignoring the fact that the Mandate granted them legal authority to govern it" (p. 123). Mrs. Roosevelt alludes to illegal Arab immigration into Palestine; Kidd retorts, "This statement is an extraordinary reversal of the facts, for it was not the Arabs who had moved into the Jewish orbit but instead it was the Jews who had steadily encroached on the Arabs" (p. 123). The former first lady finds fault with the Palestinian Arabs who fled in 1948; an incensed Kidd responds, "This argument is weak, as obviously the Palestinians, in their panic, had no way of knowing what the future might hold for them." Kidd adds, for good measure, that Mrs. Roosevelt's point "neatly coincided with contemporaneous Zionist thinking" (p. 174).
Prime Minister condemns "antisemitic Marxists" at Labour Party Conference last week
In his Conservative Party Conference speech, Prime Minister Boris Johnson lambasted "the fratricidal antisemitic Marxists who were in Brighton [at the Labour Party Conference] last week."

Campaign Against Antisemitism reported multiple instances of antisemitism or concern over anti-Jewish abuse at the Labour Party Conference, and has warned that the Labour Party is now institutionally antisemitic.


"Let's get #Brexit done!"@BorisJohnson reiterates his promise for the UK to leave the EU on the 31 October.

He also hits out at Labour saying he wants to win an election "against the fratricidal anti-semitic Marxists".

Tory conference updates: https://t.co/pmpEh8j3M3 pic.twitter.com/OWUslSYiCS

— Sky News Politics (@SkyNewsPolitics) October 2, 2019



On 28th May, the Equality and Human Rights Commission launched a full statutory investigation following a formal referral and detailed legal representations from Campaign Against Antisemitism, which is the complainant.

In recent months, twelve MPs and three peers have resigned from the Labour Party over antisemitism, along with a large number of MEPs, councillors and members.
Top UK Cabinet Minister: Everyone 'Has a Duty to Stop' Antisemitism
British Chancellor of the Exchequer Sajid Javid reiterated his support for the Jewish state at a Conservative Friends of Israel (CFI) event on Tuesday.

Addressing the gathering, which was attended by six cabinet ministers as well as a slew of other prominent figures, Javid said, "When I look at Israel… it is a country that aligns with all of our values… it's great to see how strongly this party supports the values of Israel at every level."

Javid also condemned antisemitism in the UK, declaring, "Everyone in this room has a duty to stop it."

"Anyone with a sense of history knows full well why the Jewish community feels uneasy now, and nowadays we don't have to look to the past to learn, sadly you just have to look around you," he continued.

Israeli Ambassador to the UK Mark Regev told Javid, "You can be proud… that under this Conservative government, the Israel-UK partnership is stronger than ever before. Our trade is growing beyond the £8.6 million we had last year, we have just signed a trade agreement so that trade will continue to grow in the years to come. That's prosperity and that's jobs."
Corbyn Sparks Controversy for Rosh Hashanah Video Featuring Hamas Supporter
Jeremy Corbyn sparked outrage for releasing a Rosh Hashanah video that features an activist who last year led a public Jewish mourning prayer for dead members of Hamas.

In the clip posted on Twitter ahead of the Jewish holiday, Corbyn visits a grocery store with Jewish Labour Party members to discuss the symbolism of honey and apples for the Jewish new year and promote Labour's "Green Industrial Revolution" program.

Alongside him is Rob Abrams, a Jewish anti-Zionist activist who in May 2018 led the Kaddish prayer in Parliament Square for 62 Palestinians killed on the Israel-Gaza border, at least 50 of whom were Hamas operatives, according to the Jewish Chronicle.

Israel activist David Collier wrote in response to the clip, "There is no way you are not aware much of the Jewish community were outraged when this person explicitly led a prayer service for dead Hamas terrorists. Which makes your actions here deliberate. Your spiteful nature highlights you are a real danger."

Also in the video is Labour counselor Sue Lukes, who tweeted an article titled the "Jewish 'War against Corbyn' risks bringing real antisemitism to Britain" and wrote a piece to "honor" Malia Bouattia, the former National Union of Students president who was accused of antisemitism.
Local UK Labour Party Branch Planning No-Confidence Vote Against Jewish MP on Eve of Yom Kippur
A local UK Labour party branch is planning a no-confidence vote against a Jewish MP on the eve of Yom Kippur.

Dame Louise Ellman, the Labour MP for Liverpool Riverside, who is Jewish, has been active in Jewish Labour groups and critical of antisemitism in her party.

Labour has been beset by series of antisemitism scandals since Jeremy Corbyn became its leader in 2015.

Ellman has held leadership positions in the Labour Friends of Israel and the Jewish Labour Movement, and is currently vice president of the Jewish Leadership Council.

The proposed motion by the St. Michael's Labour branch states, "This Branch is fully behind Jeremy Corbyn," and cites a statement by Ellman in which she said that she understood "why Jews would seriously consider leaving Britain if Corbyn became PM."

As a result of her statement, says the motion, "We have no confidence that our MP Louise Ellman will carry out the wishes of our [Constituency Labour Party] and the Riverside constituency, or that she will follow Labour Party policy."

"This Branch therefore calls on our Riverside MP, Louise Ellman, to resign," the motion concludes.

The motion will be taken up at a meeting to be held at 8 p.m. next Tuesday, which is the eve of Yom Kippur, the holiest day of the Jewish year.
Jewish Voice for Labour member Stephen Marks, who defended Jackie Walker, is re-elected to Labour's disciplinary body
Stephen Marks, a member of the antisemitism-denial group and sham Jewish representative organisation, Jewish Voice for Labour, has been re-elected to Labour's National Constitutional Committee, the Party's disciplinary body.

Mr Marks signed a 2017 petition in support of Jackie Walker, a former vice-chair of Momentum and one of those exemplifying the institutionalisation of antisemitism in the Labour Party. Mr Walker was repeatedly suspended by Labour and finally expelled earlier this year. She has persistently claimed that complaints of antisemitism are part of a plot to destabilise the leadership of Jeremy Corbyn and has rejected the International Definition of Antisemitism.

Last year Mr Marks also reportedly shared a petition in support of David Watson, who was suspended from Labour in 2016 for allegedly sharing claims on social media comparing the Israeli intelligence agency Mossad with the Nazis and accusing Israel of genocide. Mr Marks is reported to have written in respect of Mr Watson: "It is cases like this which 'bring the party into disrepute'. Those responsible are the ones who should be suspended!"

Earlier this month Mr Watson reportedly called for the abolition of the Equality and Human Rights Commission, which launched a full statutory investigation into Labour antisemitism on 28th May following a formal referral and detailed legal representations from Campaign Against Antisemitism, which is the complainant.
Jewish Voice for Labour co-chair to speak at "Stand up to racism" church event on Yom Kippur
Jenny Manson, the co-chair of the antisemitism-denial group and sham Jewish representative organisation, Jewish Voice for Labour (JVL), is scheduled for a speaking engagement on Kol Nidrei, the night of Yom Kippur.

The event, titled "Resisting the rise of the racists and fascists", will feature Ms Manson on a panel with Weyman Bennett, a member of the Socialist Workers Party's central committee. The panel is part of a larger "West London stand up to racism" event at St Mary's Church Hall in South Ealing on 8th October. It is anticipated that there will be debate on far-right extremism and antisemitism.

Although Ms Manson has previously admitted that JVL was founded in order "to tackle allegations of antisemitism in the Labour Party", she has reportedly been "hurt" by suggestions that question her Jewishness and the organisation has also stressed its Jewish credentials (including in its name). Some have suggested that this stance is somewhat undermined by undermined by Ms Manson's decision to participate in a speaking engagement at a church on Yom Kippur.

Yom Kippur (the Day of Atonement) is the holiest day in the Jewish calendar and is marked by most Jews with fasting and synagogue attendance. Communal organisations are shut and work or public engagements are generally discouraged.
Labour MP sorry for liking Facebook comment claiming Israel disgraces Jews
Labour's MP for Kensington has apologised for liking a Facebook comment claiming Israel "disgraces all of us Jews worldwide."

Emma Dent Coad, who was elected in 2017, 'unliked' the comment within hours of Jewish News reaching out for comment.

A spokesperson for the MP said: "Emma liked this in error and apologises."

A comment posted by online user Earl Okin on Monday evening read: "I've always been a Bevanite – my ultimate political hero….and as a Jew, the current Israeli apartheid regime disgraces all of us Jews worldwide."

It was reported to Jewish News by the anti-racism Twitter account GnasherJew.

The post was a response to another post by online user Bob Pandy critical of "Blairite" MPs and "members of the Netanyahu fan club".
Grotesque: Al Sharpton Gives Rosh Hashanah Sermon at East Side Synagogue
On Monday, former pogrom leader and current Democrat kingmaker Al Sharpton boasted on his Facebook page the fact that he was "being presented to speak at the Rosh Hashanah Services of the East Side Synagogue by Rabbi Perry Berkowitz and Rabbi Leah Berkowitz."

For the record, the ESS informed its members that "this year our worship space of many years, the All Souls Sanctuary, is undergoing extensive renovation and is not available for our use. We are blessed that services will be held instead at Madison Avenue Presbyterian Church at corner of 73rd Street and Madison Avenue in Manhattan. This is a beautiful and awe-inspiring space that will deepen our High Holyday (sic) experience."

Like the old joke says, "The synagogue is closed for the holidays."

By now practically every Jewish newspaper in New York has condemned the notion that Sharpton, who is identified more than anyone else with the August 1991 Crown Heights Pogrom, should be preaching to Jews on the "High Holyday." Sharpton marched through Crown Heights and in front of the 770 Eastern Parkway headquarters of Chabad-Lubavitch shortly after the riot, leading some 400 rioters who were chanting, "Whose streets? Our streets!" and "No justice, no peace!" Sharpton himself notoriously called Jews "diamond merchants," which was his personal contribution to the anti-Semitic vernacular.
Twtichy: 'Disgusting': Socialist N.Y. State Senator (and AOC pal) Julia Salazar channels Ilhan Omar in response to Brooklyn synagogue being vandalized on Rosh Hashanah

Remember New York State Senator Julia Salazar? She's the Democratic socialist who lied about being an immigrant and a Jew. This will probably come as a major shock to you, but it seems that the kind of person who would lie about being Jewish doesn't actually have a whole lot of respect for Jews.

On September 30, teenage thugs threw large objects (reportedly milk crates) through the window of the Rivnitz synagogue in Brooklyn during a Rosh Hashanah service:


Two nights ago, some young people apparently threw objects into a window of a building at Throop & Bartlett St, where neighbors were gathered for Rosh Hashana prayers.

We need to care for each other and protect each other. This isn't acceptable in our district or in our city.

— Julia Salazar (@JuliaCarmel__) October 2, 2019



She might as well have written "Some people apparently threw something through some building."
Conservative Group Severs Ties With 'Brand Ambassador' for Controversial Photo
Pro-Trump youth group Turning Point USA (TPUSA) announced this week that it has severed ties with one of its brand ambassadors following a picture of her at a dinner over the weekend with accused antisemites and white nationalists.

A spokesperson confirmed on Monday to Right Wing Watch, a project of People for the American Way, which monitors far-right activities and content, that Ashley St. Clair is no longer part of TPUSA.

"TPUSA is a large national organization that touches hundreds of thousands of people all across the nation," said the spokesperson. "Ashley is no longer one of our thousands of volunteer activists and ambassadors. [Founder and executive director] Charlie [Kirk] and TPUSA have repeatedly and publicly denounced white nationalism as abhorrent and un-American and will continue to do so."

The spokesperson also noted that St. Clair wasn't representing the organization while she was photographed.

St. Clair, who is Jewish, attended a dinner held after a debate between antisemitic and white-nationalist podcaster Nicholas Fuentes, who attended the 2017 Unite the Right rally in Charlottesville, Va., and conspiracy theorist Jacob Wohl.

St. Clair, who wasn't at the debate, attended what she told Right Wing Watch was a "diverse dinner."
Demi Lovato 'sorry not sorry' for Israel visit
Grammy-nominated American singer and actress Demi Lovato's love affair with Israel on her recent visit here seems to have come to an abrupt halt.

In an Instagram post on Wednesday that was then deleted, Lovato apologized if her trip offended anyone.

Lovato's visit initially appeared to have gone well, so the controversy that followed came as a surprise. The pop singer, who has more than 74 million Instagram followers, posted photos of herself at the Western Wall, being baptized in the Jordan River, touring Yad Vashem, and visiting the Shalva National Center for people with disabilities.

"There is something absolutely magical about Israel," she gushed. "I've never felt such a sense of spirituality or connection to God… something I've been missing for a few years now... I'm grateful for the memories made and the opportunity to be able to fill the God-sized hole in my heart. Thank you for having me, Israel."

But on Wednesday, she wrote in an Instagram story: "I'm extremely frustrated. I accepted a free trip to Israel in exchange for a few posts. No one told me there would be anything wrong with going or that I could possibly be offending anyone. With that being said, I'm sorry if I hurt or offended anyone, that was not my intention. Sometimes people present you with opportunities and no one tells you the potential backlash you could face in return. This was meant to be a spiritual experience for me, NOT A POLITICAL STATEMENT, and now I realize it hurt people and for that I'm sorry. Sorry I'm not more educated, and sorry for thinking this trip was just a spiritual experience. Going against all advice right now and apologizing because it feels right to me and I'd rather get in trouble for being authentic to myself, than staying quiet to please other people. I love my fans, all of them, from all over."

The BDS backlash began as soon as Lovato posted photos of her Israel visit on Instagram. Angry fans responded with scathing comments that she was ignoring the plight of the Palestinians and that she should boycott Israel.

Lovato then deleted the comments on a photo showing her Jordan River baptism where she praised Israel as "magical."
Her detractors took to Twitter to criticize the singer. Among the comments, Nouran Ahmed wrote: "Hey, Demi... actually, you need to read more about the history of this land because it's called Palestine, not Israel, and the magical feeling that you felt, it's back to the history of the land (Palestine) not Israel."

While BDS supporters have long campaigned to persuade celebrities to cancel planned trips to Israel, the controversy over Lovato's visit is unusual in that the pressure came following her visit. Apparently, the singer was taken by surprise by the criticism. But why she then removed her apology – which lives on in screen grabs – is unclear.

Meanwhile, Minister of Jerusalem Affairs Ze'ev Elkin took credit for inviting her as an initiative of his ministry. (h/t Esty)
Just fyi, one pic she posted I saw yesterday was her meeting with special-needs kids.

This is what she's feeling made to apologize for. Bringing smiles to the faces of Jewish children with special needs.

BDS is a genuinely cruel way to express hatred of Jews.

— Seth Mandel (@SethAMandel) October 3, 2019
German Museum to Give Walid Raad Art Prize Despite City Government's Objection: Report
On Monday, the German city of Aachen announced that it had withdrawn a decision to give a prestigious art prize worth €10,000 (roughly $10,900) to artist Walid Raad, citing his alleged support for Boycott, Divestment, and Sanctions, a pro-Palestine movement. But, according to a new report, that move is not the end of the story.

The German news network WDR reports that Raad will receive the award after all, via the Ludwig Forum for International Art, a museum in the city that facilitates the award, the Aachen Art Prize. The museum's board reportedly made the decision on Tuesday night.

Marcel Philipp, the mayor of Aachen, previously said in a statement, "According to research, we have to assume that the designated prizewinner is a supporter of the BDS movement and has been involved in various measures for the cultural boycott of Israel." He added that, when the city of Aachen had inquired with him about his alleged support for BDS, Raad had been "evasive." The city alleged that Raad "could not distance himself from BDS," which it referred to as an "anti-Semitic" movement.

The Ludwig Forum's board reportedly disagreed with the city's of Aachen's decision, however, and WDR said that its members could not find any evidence that Raad was an anti-Semite.

The Ludwig Forum and Raad did not immediately respond to requests for comment.

In an interview with the German publication Deutschlandfunk, the Ludwig Forum's CEO, Michael Müller-Vorbrüggen, said that the museum had obtained the funds to give out the award, and it was therefore it did not need to the city's permission to offer Raad the prize.
University and College Union apologises after failing to include Jews on list of groups of Holocaust victims
The University College Union (UCU) has apologised after it left out Jews from a description of the different groups murdered in the Holocaust, an omission the chief executive of the Holocaust Memorial Day Trust called "completely unacceptable".

The UCU had sent out an e-mail to branch and local association secretaries, in which chapters of the union were encouraged to observe HMD 2020, which takes place on January 27.

It described how the Nazis had persecuted groups such as "trade unions, including social democrats and Communists", "Europe's Roma and Sinti people", "Black people", "disabled people", "freemasons", "gay and lesbian people", "Jehovah's witnesses" and "'asocials', which included beggars, alcoholics, drug addicts prostitutes and pacifists" were persecuted by the Nazi regime.

It also specifically mentioned "non-Jewish Poles and Slavic POWs". However, it made no mention of Jews, the primary targets of the Holocaust.

When the e-mail was publicised, Jews on social media attacked the "shocking" and "sickening" omission, with others suggesting that the mention of "non-Jewish Poles" showed the Union had clearly been thinking about who to include – and who to leave out.

A link in the e-mail led to a specific page on the UCU about HMD, which also neglected to mention Jews as victims of the Holocaust, while mentioning other significant groups.

In a subsequent e-mail from the union's "equality support official", the organisation apologised for what it called "drafting errors" in its initial message.
Columbia celebrates anti-Semitism
I want to give Mohamad credit on one score: He's honest about his Jew-hatred. He doesn't pretend he's only attempting to champion Palestinian rights. He doesn't pretend to be supporting boycotts just to encourage Israelis to withdraw from "occupied territories." He doesn't claim that he's not anti-Semitic but merely anti-Zionist.

That last claim I find particularly misleading and annoying. Because, given a choice, I'll take anti-Semites over anti-Zionists any day. Garden-variety anti-Semites – I'm not talking about neo-Nazis or Stalinists or Khomeinists or Salafi/jihadis – disparage Jews. They don't want them working in their businesses, living in their neighborhoods, or joining their clubs. That's nasty but disparagement is survivable, and alternative businesses, neighborhoods and clubs can generally be found.

Anti-Zionists, by contrast, seek a more consequential goal. They want to deprive Israel of its fundamental right to exist. They want to end Jewish self-determination in any part of the ancient Jewish homeland, a unique refuge for Jews who fled not only from Europe but also – and in larger numbers – from Arab and Muslim countries.

Were anti-Zionists to achieve their goal, were they to succeed in eradicating the Jewish state, what would happen to the more than 6 million Jewish Israelis who live there? I think you know. I think Mohamad knows too. Perhaps he'd be "very sympathetic to them." If he's still around, of course.
When anti-Semites take advantage of liberal institutions
Last week, during a forum of world leaders held in my school, Columbia University, Malaysian Prime Minister Dr. Mahathir Mohamad spoke.

The 94-year-old leader is probably the most anti-Semitic head of state. He doesn't try to hide his anti-Semitism, he doesn't just criticize Israel, he practices classic anti-Semitism, the kind that has been associated with various slurs against the Jewish people (they have long noses; they rule the world; they cause others to fight and die for them, and so forth).

Letting the Malaysian leader speak is only the latest example of the institution's problematic choice of speakers, having already let former Iranian President Mahmoud Ahmadinejad speak at the university about a decade ago.

The organization that I head, Students Supporting Israel (SSI), has refused to stay silent. Although we could not get Mahathir's speech canceled, we decided to generate a critical conversation so that the university won't even consider inviting someone like the Malaysian prime minister ever again.

We were told that we would lose, that he would be welcomed with great honor at the university and that his anti-Semitic agenda would not be condemned.

But we did not relent. We created a petition that got more than 3,000 signatures, we sent a letter to the university president and to the professor who was to introduce the prime minister at the event, and we demanded that both university officials condemn Mahathir.
Seth J Frantzman: Khashoggi's abused to whitewash dictatorships' treatment of journalists

Websites that support the Iranian regime, state media in Turkey, and voices from authoritarian regimes and human rights abusers sought to cynically exploit the anniversary of the murder of former Saudi insider Jamal Khashoggi. Since last year, the genuine grief over the death of Khashoggi has been hijacked in some countries and media to use it for ulterior motives, talking about press freedom while journalists are jailed, expelled and harassed.

"Even as Turkish leaders call for an international inquiry into Saudi Arabian journalist Khashoggi's murder, the Committee to Protect Journalists found the Turkish government to be the world's biggest jailer of journalists for the third consecutive year," ABC news noted last year.

Amnesty International and Reporters Without Borders were on hand in Istanbul this year to commemorate the murder of Khashoggi. Amnesty published a special call to honor his legacy.

While Amnesty was commemorating Khashoggi, the human rights organization also pointed out the long list of abuses of freedom in Turkey. Yet Ankara's state media outlets have sought to highlight Khashoggi's death as an example of press freedom.

A scientist was sentenced to 15 months in prison just days before the Khashoggi commemoration for the apparent crime of publishing environmental findings. Amnesty has called for charges to be dropped against the academic, whom it describes as a whistle-blower.

Amnesty noted in August that Turkey carries out mass blocking of websites, a "full-frontal attack on freedom of expression." According to the human rights organization, the Reporters Without Borders representative that attended the Khashoggi event was himself detained in 2016 "after symbolically guest editing a publication for a day as part of a solidarity campaign."
Guardian smears Israel with false claim of 50 'racist laws'
A Sept. 25th op-ed at the Guardian ("Ousting Netanyahu isn't enough for Israel's Palestinians. They want equality") by former +972 contributor Amjad Iraqi included the claim that Israel has "dozens of discriminatory laws".

Iraqi's claim that Israeli Arabs are afforded less rights than Jews links to a report by the radical-left NGO Adalah (where he works as its advocacy director) alleging the existence of at least "50 racist laws" in Israel. However, CAMERA and other watchdog groups have refuted Adalah's claims of racism – a term used so carelessly by the NGO that even an Israeli public health law requiring that parents vaccinate their children is included on their list of "racist laws".

Among the most comprehensive analyses of the "50 racist laws" claim was conducted by the Institute for Zionist Strategies (IZS), a policy and research organization dedicated to preserving Israel as a democratic Jewish state.

Here are the highlights from their detailed July 2016 report:

- The overwhelming majority of the laws featured in the list (53 out of 57) do not even relate to the citizens' ethnic origins and those that do, are designed to prevent and avoid discrimination. For example, the Law and Administration Ordinance (1948) that defines the country's official rest days, and the Law for Using the Hebrew Date, both explicitly exclude institutions and authorities that serve non-Jewish populations for whom the law provides for definitions and procedures appropriate for their specific needs.

- In 21 cases, Adalah's claims of discrimination stem from the organization's extremist stance that rejects the nature of Israel as a nation-state in general and as the nation-state of of the Jewish people in particular. For example, the Yad BenZvi Law is defined as a discriminatory law because of the institution's objective of promoting Zionist ideals.

- 18 of the laws reflect customs in other Western democracies whose democratic character no one would disparage. For example, according to Adalah, the flag constitutes a discriminatory law. Needless to say, this unfounded reasoning would mean that any country, the flag of which bears a cross or crescent discriminates against its non-Christian or non-Muslim minorities. A more in-depth comparison between the laws frequently found that Israeli legislation is actually characterized by a higher degree of tolerance for its national minorities.
The Washington Post's Skewed Worldview on Jews and Israel
The overwhelming majority of American Jewry has a positive view of Israel. Yet, the overwhelming majority of opinion pieces and reporting from major U.S. news outlets doesn't reflect this reality. Instead, the media promotes a small and unrepresentative minority. The Washington Post offers a case in point.

Ninety-five percent of American Jews have a "strongly positive" view of Israel, according to an August 2019 Gallup poll. The pollster noted that this was "significantly more pro-Israel than the overall national averages of 71% favorable views of Israel and 21% favorable views of the Palestinian Authority."

Similarly, a 2013 Pew survey observed: "76% of Jews (identified by religion) said they were at least somewhat emotionally attached to Israel. In addition, almost half said that caring about Israel is an essential part of being Jewish (with most of the rest saying it is important although not essential) and nearly half reported that they had personally traveled to Israel."

In short: American Jewry is, except for a miniscule minority, pro-Israel. Yet, the American media often chooses to give a megaphone to Jews that actively oppose, or are hypercritical of, the Jewish state.

The Washington Post, for example, gives inordinate column space to the tiny fraction of Jews, American and otherwise, who are against the right of Jewish self-determination. In a Sept. 20, 2019 tweet, Mairav Zonszein of +972 magazine cheered that her publication was "all up in The Washington Post opinion pages today," with two pieces from the same organization appearing on the same day. Zonszein proudly noted that editors of "mainstream outlets" were no longer editing out or tweaking her use of the term "apartheid."
It's a start! https://t.co/2t9mV6pEGO #FBblocksPalestine

— (((David Lange))) (@Israellycool) October 3, 2019
In Pittsburgh a year later, the shofar-blower is dead and the shul is shuttered
As this city's Jewish community celebrated Rosh Hashanah this week, the Tree of Life synagogue stood closed, its doors blocked by a chain-link fence.

A brown, wilted wreath hung on a tree near the synagogue, where a gunman killed 11 worshipers last year in the worst anti-Semitic attack in American history. Jewish stars bearing the names of the victims are taped to a glass door at the front entrance, behind a fence and under an Israeli flag and a sign thanking first responders. A makeshift wooden sign on a barricade next to the building reads "No day shall erase you from the memory of time."

The synagogue is built to welcome hundreds of Jews. But the only person to enter regularly now is a custodian who maintains the building while the three congregations that meet there decide what to do. Tree of Life has been shuttered since the attack.

"I hope it's torn down," said Ellen Surloff, who was president of one of the congregations, the Reconstructionist Dor Hadash, at the time of the shooting. "I don't think that I could ever go back in that building and not be continually reminded of what took place there."

Signs of the attack remain everywhere in Squirrel Hill, the quiet, warm, tree-lined community that has been the home to Pittsburgh's Jews for more than a century, and which otherwise feels idyllic as summer turns into fall.

Local businesses display a sign created shortly after the attack that reads "Stronger than Hate" alongside a yellow Star of David and blue and red diamonds — the city's traditional colors. The kosher supermarket hangs a banner with the names of the 11 victims. The local Starbucks has three large hearts painted on its windows with the words "love," "kindness" and "hope" painted in Hebrew and English on each one.
'A rapidly spreading crisis'
A FIVE-YEAR-OLD student began wetting himself in class after he was subjected to antisemitic bullying over the course of four months, while a 12-year-old student was forced to kiss the feet of a Muslim child and was physically assaulted.

Both Jewish students, who have asked to remain anonymous, had to leave their public schools because their families felt the principals did not provide them adequate support.

The first child, a prep student at Hawthorn West Primary School, started wetting himself in bed at night, and in class. He also became agitated, began using derogatory language and looked for an excuse each morning to avoid going to school. His parents knew something was wrong, but were unsure if it was all a part of the adjustment process from kindergarten.

Then, after spilling his cereal one morning, the five-year-old broke down. "He literally fell down on the floor," his mother shared with The AJN, "and said, 'Mummy, you shouldn't love me. I'm a worthless, Jewish rodent. I'm vermin.'"

Mortified, his mother crumbled on the floor with him.

It was later revealed that the young boy was being bullied on a daily basis by five classmates in the school bathrooms. It started when he was questioned about being circumcised. Then came the barrage of antisemitic insults, including "Jewish vermin", "the dirty Jew" and a "Jewish cockroach".

But when raised with the school, the mother says they were "dismissive" of the antisemitic element. The school's solution was to keep the student from using the regular bathroom, offering the facilities of another bathroom instead.

"But we felt uncomfortable because obviously you're not addressing the issue," remarked the student's mother.

The parents called for an education policy about antisemitism to be rolled out. But the school declined.

According to the student's mother, "they refused to accept there was an antisemitic issue. 'It's not antisemitism, it's just bullying.' The principal said, I don't want to make other students feel uncomfortable".
Daphne Anson: In the Lucky Country, Jewish Schoolkid Forced to Kiss a Muslim Schoolkid's Feet

Back in 2012, I drew attention on this blog to a disturbing trend identified at schools in north-west England.

The repellent state of affairs had been revealed by the noted Anglo-Jewish historian Professor Geoffrey Alderman:

'Last November, in my capacity as a visiting professor at York St John University, I had the privilege of hearing a presentation by doctoral student Joy Schmack. Mrs Schmack, an extremely experienced teacher and inspector of secondary-school religious education, is researching the use of the word "Jew" in teenage classrooms in the north-west of England. She presented chilling evidence of the unmistakeable revival of the word "Jew" as a common term of abuse amongst teenagers, who apparently habitually use it as a synonym for "cheat" or "swindler", or "snitch". "Don't you dare Jew me", one Merseyside youngster might say to another - perhaps hardly realising the significance of these words.

Scarcely four months after hearing this presentation I received a communication from a retired gentleman whose family escaped from Nazi Germany in 1934 and who now devotes his retirement to talking about antisemitism to youngsters in schools in Cheshire, Merseyside and Lancashire. He had been moved to write to me because of his experience at one such school, where his presentation was discourteously received and where a teacher confessed to him that the word "Jew" had now replaced the word "gay" as a playground term of abuse. The teacher said: "If kids wish to insult each other, they now use (the word) Jew" [Emphasis added]....'

Now, the Australian Jewish News, in a scoop, reveals the antisemitic targeting that Jewish schoolkids at non-Jewish day schools in Melbourne have been enduring, causing them extreme anxiety and distress, and of the craven, odious response of the school authorities when the abused kids' parents (having tardily learned of the abuse from their persecuted offspring). That response was basically: "It's not antisemitism, it's bullying, and your kids should learn to toughen up".

They refused one set of parents' request to teach the school body about the realities and consequences of antisemitism.
Hitler-loving neo-Nazi who said it was his "dream" to create a bloodbath arrested at Luton airport and sentenced to four years in prison
Jacek Tchorzewski, an 18-year-old neo-Nazi Polish national staying in Buckinghamshire, has been sentenced to four years in prison.

Mr Tchorzewski was arrested at Luton Airport in February on suspicion of terrorism offences as he tried to board a flight to Poland, with police recovering an "enormous amount" of digital documents, including manuals on making explosives and weapons. In one voice recording, Mr Tchorzewski said it was his "dream" to "plan some terrorism" and carry out an attack, and he wrote in a notebook found while he was remanded: "Let's fill our hearts with terror and London's streets with blood."

Other documents included extreme right-wing material which praised Hitler, neo-Nazism and Satanism and also featured antisemitic sentiments and even called for genocide. He was also said to be connected to convicted terrorist Oskar Dunn-Koczorowski, who was jailed in June.

Mr Tchorzewski pleaded guilty on 21st June at the Old Bailey to ten counts of possession of information likely to be useful to a person committing or preparing an act of terrorism, contrary to section 58 of the Terrorism Act 2000. He was sentenced on 20th September at the Old Bailey.
Trial begins for German neo-Nazi group accused of plotting attacks
The trial of an alleged neo-Nazi terrorist cell accused of plotting violent political upheaval in Germany opened Monday amid reports the country's far-right scene is growing more armed and radical.

Eight members of the so-called Revolution Chemnitz group aged between 21 and 32 will answer to charges of forming a right-wing terrorist organization, according to federal prosecutors.

Almost a year to the day after most of the suspects' arrest in coordinated raids, the proceedings took place under tight security in Dresden, the capital of Saxony state, a stronghold of the extreme right.

Resentment runs deep in the region over Merkel's liberal refugee policy that led to the arrival of more than a million asylum seekers to Germany since 2015.

The anti-immigrant, anti-Muslim Alternative for Germany (AfD) party scored 27.5 percent in a state election earlier this month, just shy of the 32 percent garnered by Chancellor Angela Merkel's conservatives.

The suspects are accused of "coming together to achieve their political goals — to shake the foundations of the state — with serious violent acts," a spokeswoman for the superior regional court said.

They allegedly sought to carry out "violent attacks and armed assaults" against immigrants, political "opponents," reporters and members of the economic establishment.
Argentina Holocaust museum takes custody of secret stash of Nazi artifacts
The Museum of the Holocaust in Argentina's capital on Wednesday took custody of the largest collection of Nazi artifacts discovered in the country's history.

Federal police and Interpol agents found the more than 70 Nazi objects hidden behind a bookcase in a collector's home north of Buenos Aires in 2017 as part of an investigation into artworks of illicit origins. The Nazi items include busts of Adolf Hitler, an instrument to measure people's heads to supposedly determine their racial purity and statues of the Nazi eagle with a swastika under its talons.

Owning Nazi objects in Argentina can be illegal if it is determined that the items incite racial or religious hate in public, although they can be allowed in private. It has not been determined if the collector violated the anti-discrimination law, although he has been charged with owning pieces of illegal origin.

Agents with Interpol began following the collector and with a judicial order raided the house on June 8, 2017. A large bookshelf caught their attention and behind it agents found a hidden passageway to a room filled with Nazi imagery.
Teen allegedly attacks Jewish woman in Brooklyn, pulling off her wig
Police said Thursday a Jewish woman reported being harassed in Brooklyn on Rosh Hashanah.

The 22-year-old said that she was approached on Sunday evening by a female teenager who "pulled her scarf and wig from her head," a New York Police detective, Annette Shelton, told the Jewish Telegraphic Agency in an email.

The incident occurred in the Bedford-Stuyvesant neighborhood and the perpetrator, who was described as being 16 years old, was accompanied by another teenager, the woman told police.

Shelton said that the police's Hate Crimes Task Force was investigating the incident.

The incident is the second alleged attack that occurred on Rosh Hashanah in the borough. On Monday, the windows of a synagogue were broken in the Williamsburg neighborhood.

That incident drew condemnations from Mayor Bill de Blasio and Gov. Andrew Cuomo.
BREAKING: Jewish woman attacked in Williamsburg; headscarf yanked off her head.

We cannot allow this to continue! The Jewish community is being terrorized!

Enough!!! pic.twitter.com/CLRBIHUKwn

— Dov Hikind (@HikindDov) October 2, 2019
Hate fliers circulated in Montana town on Rosh Hashanah
Fliers bearing white nationalist language and hate speech were circulated to businesses in Whitefish, Montana.

The fliers were circulated on Monday, the first day of the Jewish holiday of Rosh Hashanah.

"The hate literature was not only offensive in relation to the Jewish holiday, but it is concerning as there is a recorded rise and mainstreaming of antisemitism in the United States, including the troll storm perpetrated from outside the community onto the Jewish people of Whitefish just two and a half years ago," Rachel Carroll Rivas of the Montana Human Rights Network said in a statement.

The fliers included code words like the number "88," which stands for "Heil Hitler" (because H is the eighth letter of the alphabet) and "14 Words" which represents a 14-word statement asserting white supremacy that was created by white nationalist David Lane, who is specifically named on the flier, according to the network.

Similar fliers appeared in Helena, Montana, over the weekend.

Neo-Nazi Andrew Anglin launched a campaign in December 2016 against Jews in Whitefish in which he published personal details and photos of Jewish residents, including a child. The campaign stemmed from a real estate dispute in Whitefish between Tanya Gersh, who is Jewish, and Sherry Spencer, the mother of white supremacist leader Richard Spencer.

Gersh said that anonymous internet users harassed her family after Anglin revealed her home address and phone number, her husband's business contact information and her son's Twitter handle.

Other Jewish families in Whitefish were also targeted. The Jewish population of the city is about 60.
KTVQ news - Whitefish - Antisemitic flyers pic.twitter.com/zLS9UW9mSj

— Eye On Antisemitism (@AntisemitismEye) October 3, 2019
Uber Expands Partnership With Israel's Moovit
Ride-sharing company Uber is set to expand its collaboration — first announced in February — with Israel-based public transit app developer Moovit App Global, the latter said Wednesday. The original partnership saw Uber leverage Moovit's application programming interface to provide users in London and four other cities with public transportation information, so that riders can access real-time transit data and route planning in the Uber app. As part of the expanded partnership, Uber is set to expand its service to 15 additional cities globally, including Paris and San Francisco.

Moovit also announced that ride-sharing company Lyft is set to implement a similar service in New York.

Founded in 2012 and based in central Israel, Moovit develops and offers a free mobile navigation app providing real-time public transit information in 3,000 cities and 92 countries. Its app has over 500 million users, adding to the company's database of over 7,000 public transportation operators, according to the company's statement.
CVC to Pay $450 Million for a 25 Percent Stake in Israeli Web and Mobile Monetization Company IronSource
Private equity firm CVC Capital Partners is negotiating a deal to acquire a 25 percent stake in web and mobile monetization company IronSource for $450 million, according to two people familiar with the matter who spoke to Calcalist on condition of anonymity. The deal, which values IronSource at $1.55 billion, is expected to be signed in the upcoming 24 hours, the people said, adding that the company is expected to hand out $100 million-worth of dividends to shareholders before the deal is complete.

The negotiations almost came to an unsuccessful end two months ago due to disagreements over IronSource's valuation, which has since been resolved, the people familiar with the matter said. If completed, the deal is expected to be the biggest secondary deal of an Israeli company. CVC will become IronSource's largest shareholder, but its founders will keep a controlling share with a 45-50 percent stake held between them, down from the 60 percent they currently hold, according to the people. The company's employees, which hold options worth $25 million, will also take part in the sale.

The CVC sale is expected to be the last funding IronSource raises before its initial public offering, scheduled for the second half of 2020. The company, which is expected to see revenues of around $1 billion for 2019 with an EBITDA of $150 million, expected to see its revenues and profit grow by its IPO. Its net profit for 2019 is estimated at $120 million to $130 million for 2019, according to the people familiar with the matter, and the company has no debt.

Founded in 2009, IronSource was originally a download optimization software developer, which shifted its focus to rewarded ads following a series of acquisi

Cache
This was my first season coaching football. I learned a lot. I also came to love the game far more than I ever expected I would. This little story is one reason why.

The Dedham E-team is made up of seven- and eight-year-olds as well as the "older, lighter" nine-year- -olds (an 8-year-old can weigh 90 pounds and still stay at E; a 9-year-old has to be under 75).

A kid that we will call "Martin" was one of the smallest 7-year-olds on the team. He was a little shy, a little nervous, and not yet very physically developed. He was always one of the last two runners in from a lap, and he often would excuse himself to get water, ask his parents about something, go to the rest room, get his equipment fixed. I don't know if he was playing because his parents were forcing him to (I don't think so) or because once he had signed up they weren't letting him quit (more likely).

Part way into our season we had a game against South Boston on their home field. For some reason, the veterans on the team were talking up Southie, telling the rookies how tough they were, how mean they played, how they had a tree growing in the end zone of their field that you could run into and kill yourself (that part is true), how the parents and spectators always went crazy.

"Martin" seemed to take this talk very seriously. When he arrived at Southie, tears were streaming down his face and his father had to force him onto the field. He was absolutely terrified, and he kept sobbing "I don't want to play. I don't want to play."

Arthur was one of the senior assistant coaches on the team. To give you an idea of how much Arthur knows about football: his first year coaching Pop Warner was the year I was born.

Arthur saw Martin crying, walked over to him, and didn't try to talk him onto the field. Instead, he picked up a football.

"Hey, Martin, play catch with me," he said, and began tossing the ball back and forth.

Arthur is at least 6' 6" and 250 pounds. He is a retired police officer. He has a very deep voice and a commanding presence.

But he just kept tossing the ball back and forth with Martin, slowly edging him out onto the field by stepping away, so that Martin had to follow him in order to play catch.

When they were in the middle of the field, near where the team was warming up, some of Martin's teammates saw him and called out "Hey, Martin! We need you over here for cals."

Martin looked up at Arthur.

"You know, Martin," Arthur said. "I threw up before every single football game I played until I got to high school. I was that nervous." Pause. "I'll bet you didn't throw up today, did you?"

Martin shook his head.

"You want to go warm up with your friends?"

Martin nodded. And he did.

And he got through the game without incident and was smiling from ear to ear when we ended up winning in a blow-out.

*

But the story doesn't end there.

A few weeks later, we were playing Ashland, a team that was absolutely enormous. They had 12 nine-year-olds, compared to our 6, and they towered over us. But things went well, and we were tied in the last two minutes of the 4th quarter with the ball on the 50 yard line.

Coach Paul, our offensive coordinator, is Arthur's nephew and has been coaching for 20 years. He is a football genius, able not only to teach a bunch of little kids the full high-school play book, but to read a situation and know exactly what play our team could pull off against the particular opponents on the field.

This time he saw something and set up a play for a long pass and a touchdown, talking it over during a time-out. The kids all seemed to understand what they were supposed to do. Paul went over their roles again, and then:

"The one thing that has to happen in this play," he said, "is that the Left End has got to hold the block for more than a full second. Otherwise the Quarterback is getting hit before he can throw. Who is Left End on the black offense?"

"Martin!" various kids called out. Paul did a bit of a double-take, because, remember, Martin is tiny and these Ashland kids were huge.

"Martin," he said. "You've had a great game. The guy you're blocking is really tall. If you want, I can put Mitch in your spot and you can play his position. Do you want me to move you?"

You could see Martin swallow hard. And then he said, in his high-pitched, little boy's voice: "I can do it, Coach."

And the team started chanting "Mar-tin! Mar-tin! Mar-tin!"

When the kids ran out onto the field and got themselves lined up, I turned to Paul and said, "Well, no matter what else happens, it's now a successful season." He nodded.


(It doesn't matter than the QB fumbled the snap, Martin never had to block anybody, and the game ended in a tie).

From that day forward Martin was a different kid. He laughed and goofed around, he no longer came in last when we were running laps, he hit the tackling sled like he actually wanted to move it. He's still tiny, but when I see him at basketball he's playing with a smile on his face and jumping for rebounds and taking shots. And he told Mitchell that he can't wait for football next year.

That's why I have come to love football so much: the game creates opportunities for kids to be heroes to their teammates and heroes to themselves--not necessarily because of their athletic prowess, but just because they've tried to do something difficult.

Great coaches, like Arthur, Paul and our head coach, Jay, work to help every kid succeed and put that kind of achievement ahead of wins or stats or promoting their own children. They may not know it, but they are teachers (which probably explains why I enjoyed being around them).











Cache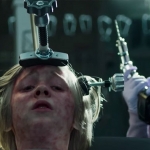 Eli is Netflix's upcoming horror feature about a young boy suffering from a mysterious illness that requires him to be kept in strict isolation from the outside world. But when his parents discover a doctor with an experimental treatment that could cure him, his nightmare has only just begun.
As originally seen on Critical Hit!
It's kill or cure in the Netflix horror Eli
Cache
adolescent — youth — serious behavioural disturbances — care of his parents — entrusted

Cache
Luca Palmiscino was born with alveolar capillary dysplasia, a rare congenital lung disease, and Hirschsprung's disease, a condition affecting the large intestine. At only five months old, he had to get a lung transplant after several doctor's visits, surgeries, and an instance of cardiac arrest. His parents had to turn to fundraising almost immediately to...

Cache
The post https://www.worldofbuzz.com/parents-lock-oku-kid-inside-chicken-barn-because-they-cant-take-care-of-him-during-work-hours/ appeared first on WORLD OF BUZZ. By continuing publishing our materials, you have knowingly infringed our intellectual property and copyrights by reproducing WORLD OF BUZZ contents without any prior written consent from the media owner. This case will be escalated into a legal action should the content remains on this site.Omg, pity the boy! Harian Metro reported that an Indonesian OKU (Orang Kurang Upaya) kid, Efendi, gets locked in a chicken barn by his parents whenever they are away for work. Thus, the 12-year-old has no choice but to eat, sleep and do his "business" inside the barn itself. FYI, the barn – which is […]The post https://www.worldofbuzz.com/parents-lock-oku-kid-inside-chicken-barn-because-they-cant-take-care-of-him-during-work-hours/ appeared first on WORLD OF BUZZ. By continuing publishing our materials, you have knowingly infringed our intellectual property and copyrights by reproducing WORLD OF BUZZ contents without any prior written consent from the media owner. This case will be escalated into a legal action should the content remains on this site.

Cache
This story is exempt from our Creative Commons license.
On a Monday morning in April 2017, students at Sage Hill School gathered in its artificial-turf quadrangle, known as the Town Square, to celebrate seniors who were heading to college as recruited athletes. The 10 honorees lined up behind an archway adorned with balloons. One by one, they stepped forward as their sports and destinations were announced. Patricia Merz, the head of the private high school in Newport Coast, California, placed a lei in the appropriate college's colors around each student's neck.
Most of the students were recruits to low-profile Division III programs. Only three had committed to play Division I college sports. Two were the captains of Sage Hill's girls' volleyball and girls' soccer teams, bound for Columbia University and the University of Denver, respectively. The other, Grant Janavs, played tennis. As his shirt and blue-and-gray lei both showed, he would attend Georgetown, the elite Catholic university in Washington, D.C.
The Town Square is framed on three sides by Sage Hill's gym, library and administration building. As Adam Langevin watched the ceremony with other seniors, sitting on four rows of steps at the quadrangle's open end, across from the archway, he was stunned. Adam had been Sage Hill's top tennis player for four years, and he had lost only three singles matches as a senior. He had trained long hours with renowned coaches, hit with college stars and budding pros, and acquitted himself well in regional and national tournaments. Although his two-handed backhand needed work, Adam had developed a solid serve and a forehand that one of his coaches, the former college and professional player Ross Duncan, described as "pro potential, tour level." Between tennis and classes, he'd had little time left for other extracurricular activities or a social life. In four years, he'd attended only two school dances, and had no romantic relationships, or even casual lunches with friends. He'd sacrificed it all for his goal of playing for the best Division I college tennis team he could.
And yet his dream had narrowly eluded him. Although he would likely have played for a weaker Division I program, such as Georgetown, he had his heart set on California Polytechnic State University, which matched his academic interests and is a perennial contender in the Big West Conference. Unlike Georgetown, Cal Poly typically ranks among the top 75 of the more than 250 Division I men's college tennis teams in the country. Earlier that month, Adam held back tears when a coach at Cal Poly phoned him in calculus class and said that there was no spot left on its team for him. He had been beaten out by players of similar ability whom the coaches had identified as prospects earlier. Desperate to hide his shame and embarrassment from classmates, he immediately fled school. That afternoon, when his father, Rick Langevin, came home, he found Adam sitting on the hood of his car in the driveway, disconsolate.
Now Grant was being celebrated as a future Division I Georgetown tennis player. When Grant had mentioned that he would be playing for Georgetown, Adam had privately thought that Grant was deluding himself. In their freshman year, Grant had played doubles regularly for Sage Hill, but, as the team improved, he lost his starting position. As a senior, Grant wasn't even on the team. He hit the ball hard but sprayed his shots outside the lines; he couldn't stay in a rally for more than three or four strokes. Grant had a private coach who went to his matches and practices, but he still didn't get better. Adam sometimes wondered if Grant would prefer playing for fun rather than competing.
"I must admit it, I was jealous," Adam recalled in June, as he sprawled on a couch in the living room of his family's home, part of a residential development on a bluff overlooking the Pacific Ocean. Adam, 5-foot-10 and a sturdy 155 pounds, wore white socks without sneakers because he was recovering from surgery for an ingrown toenail, a common tennis malady. "He was living my dream after I worked for so many years," Adam told me. "I was known as the tennis kid. That's what I did. Grant gets up there, and I felt people looking over. 'Why aren't you up there?' The whole team was like, 'What?' It was really, really frustrating."
A.G. Longoria, who served as Sage Hill's tennis coach from the school's founding, in 2000, to his retirement, in 2015, coached both players. Adam "was the better athlete and devoted much more time to tennis as this was his number one passion — he was in an elite tennis academy, had high performance coaches and played USTA tournaments almost every week," Longoria told me in an email. "He got good in a hurry" and "could have played at Georgetown." By contrast, "Grant was limited by his form (strokes) which all his coaches tried to correct but either he could not or would not change them. I am guessing that Adam was surprised, as many were, that Grant was going to play for Georgetown."
When Adam told his parents that Grant was a Georgetown tennis recruit, his father speculated that Grant's billionaire family had endowed a building at the university. Grant's mother, Michelle Janavs, is the daughter of Paul Merage, who, with his brother, co-founded Chef America Inc., which created the Hot Pockets microwavable snack. Universities frequently reward donors by giving their children or grandchildren an edge in admissions.
Nearly two years later, in March, 2019, the actual explanation emerged. An independent college-admissions counselor named William (Rick) Singer pleaded guilty in federal court in Boston to fraud, racketeering, money laundering and obstruction of justice in a case known as Operation Varsity Blues. Singer's clients had paid him more than $25 million to help their children enter an array of selective colleges with bogus credentials. He bribed college coaches and athletic officials to misrepresent students as recruited athletes, and he paid proctors at testing sites to improve their scores on the SAT or ACT by secretly correcting wrong answers.
One billionaire family paid Singer $6.5 million for their daughter's admission to Stanford. Her application to Stanford was embellished with false credentials for the sailing team, according to a court filing by prosecutors. The university expelled the student, according to news reports, but she and her parents have not been charged in the case. Stanford's sailing coach, who pleaded guilty, admitted to taking bribes to help some of Singer's clients, but he spent the money on the sailing program rather than himself. The 33 parents who were charged included the television actresses Lori Loughlin, who pleaded not guilty, and Felicity Huffman, who apologized and was sentenced to 14 days in prison. There were also two Sage Hill trustees: Douglas Hodge, the former chief executive of Pacific Investment Management Company, or PIMCO, one of the world's largest bond managers, and Grant's mother, Michelle Janavs.
In May 2017, after Georgetown admitted Grant, a foundation controlled by his grandfather had wired $400,000 to a California nonprofit that Singer had set up — the Key Worldwide Foundation, according to court documents. Prosecutors said that Singer, through that foundation, paid Georgetown tennis coach Gordon Ernst more than $2.7 million in "consulting" fees to designate at least a dozen applicants, including Grant, as tennis recruits. Ernst, who declined to comment through his lawyer, pleaded not guilty to racketeering conspiracy. Grant was not charged in the case, and no evidence has emerged that he knew or suspected anything inappropriate regarding his recruitment. His mother and Singer appear to have engineered his acceptance to Georgetown without him being aware of their alleged scheme.
Michelle Janavs' alleged bribes continued after Georgetown admitted Grant. She paid $200,000 for her older daughter to get into the University of Southern California for beach volleyball, according to prosecutors. (The daughter had been on Sage Hill's junior-varsity team.) She paid another $100,000 to rig both of her daughters' standardized-test scores: a proctor on Singer's payroll corrected their answers so that their scores would be within a preselected range. Janavs pleaded not guilty to conspiring to commit mail and wire fraud and money laundering. (Her lawyers declined to comment. Grant did not respond to requests for comment.)
Media coverage of Operation Varsity Blues has highlighted the accused celebrities, tycoons and coaches. The culpability of the students who gained admission has also been widely debated: Did they know of the bribery, or were they deceived by their own parents, like Grant? The elite colleges involved have portrayed themselves as helpless victims. In reality, they created the conditions for Singer's scheme, from the lower admissions standards for athletes to the ever-increasing selectivity that ratchets up parents' desperation. They've tacitly sold admissions slots for decades to major donors, yet professed shock that their coaches would as well.
Less understood is that the repercussions extended beyond the families and colleges entangled in the scandal. The true victims were other, and perhaps more deserving, high school students and athletes, like Adam. For every student like Grant who benefited from Singer's crimes, there was a student who aspired to attend premier schools and sports programs. Despite their stronger credentials, some were rejected. To students like Adam, the scandal shows that the college-admissions game offers shortcuts, but only for the wealthy and well-connected. "Grant is a nice person, but he's a god-awful tennis player," Adam told me. "I knew he wouldn't see a day on court. He would never play a match for Georgetown."
---
In the wake of Rick Singer's guilty plea, media reports portrayed him as a criminal mastermind who deftly hid his activities. He shrewdly exploited procedures that were vulnerable to abuse — such as college-admissions committees taking a coach's word for an applicant's athletic prowess. But Singer didn't fool everyone. Long before 2011, when court documents indicate that his bribing of coaches and test administrators began, he was notorious among some guidance counselors and college advisers for boosting students' chances by pretending that they were racial minorities or by burnishing their extracurricular activities. Singer had a white applicant identify himself as Hispanic to qualify for affirmative action, a former business associate told me. "It blew up," this person said, after "the college questioned it because he didn't put it on the SATs," which ask about ethnicity. Many of Singer's associates — other independent counselors, high school guidance counselors, his own employees — suspected him of cheating. At least one prep school banned him from its campus.
It didn't matter. Singer knew how to appeal to the panic of wealthy parents who fear that their children will not get into exclusive universities. He promised the certainty they craved, and at a bargain price compared with the legal donation needed to improve their chances. In 1994, Singer, a former high school and college basketball coach, established Sacramento's first independent college counselor business. A pioneer in the high-priced field of coaching college applicants, Singer helped upend the admissions process by increasing the advantage enjoyed by the affluent. Soon well-off parents — doctors, lawyers, businesspeople — were clamoring, and paying, for his advice. What he lacked in expertise, he made up for in chutzpah. "I did see him tell a kid, 'You mind if I put in your application you were in the Key Club?'" the former associate recalled. When Singer requested brochures from colleges, he told them that he was working with more than 500 students; the actual number was about 50. "He did embellish, even back then," the former associate said.
Margie Amott, another independent counselor in Sacramento, said that she knew a parent who hired Singer. The mother was astonished when Singer revamped her son's college application, claiming that he had organized a fantasy football league, marketed an international blog on social responsibility, written several short films for television, spoken Spanish at home, ranked as a top-50 junior tennis player and coordinated the basketball program at Helen Keller Park. None of it was true, and there was no such park in Sacramento. The mother paid Singer's bill, stopped working with him and had her son fill out the application accurately.
In 2004, Singer burnished his credibility by assembling an advisory board for his counseling firm, CollegeSource. The board included five higher-education heavyweights: William Bowen, Donald Kennedy and Ted Mitchell — the former presidents of Princeton, Stanford and Occidental College, respectively — as well as the former UCLA chancellor Charles Young and the former Princeton dean of admission Fred Hargadon. In January 2008, more than a decade before Singer's guilty plea, Jon Reider, then the director of college counseling at San Francisco University High School and a former senior admissions officer at Stanford, emailed advisory board members Kennedy, Hargadon and Mitchell and urged them to stop working with Singer.
"Do you want to be associated with this guy? He is the epitome of sleaze in the private counseling business," wrote Reider. "How did he get your names onto his website? There are some decent independent counselors, but he isn't one of them . . . . .We can't stop this guy, but we can slow him down a bit."
Reider knew all three of the prominent administrators from his time at Stanford. Hargadon had been Stanford's dean of admission before moving to Princeton, and Mitchell had earned three Stanford degrees and been Kennedy's deputy. Mitchell's response disappointed him. "I strongly disagree that Rick is the 'epitome of sleaze,'" Mitchell replied to Reider. "Don and I got involved with Rick when he was trying to get college access info to poor kids and 'break the code,' for kids who didn't have access to private counseling. . . Do you know Rick? He's a decent guy, Jon, and I'd love to find a time to introduce the two of you." Reider pushed back. "There are ways to go about this business in an ethical way, so that you do not earn the disapproval of other professionals. I am the tip of the iceberg."
Mitchell went on to serve as the U.S. undersecretary of education in the Obama administration and the president of the American Council on Education, a higher-education lobbying group. When asked for comment after Singer pleaded guilty, Mitchell downplayed his ties to the disgraced counselor, saying that he "served briefly nearly 15 years ago in an unpaid role in an advisory board of one of his previous ventures." Mitchell also expressed surprise, saying that he was "shocked, sad and angry that someone I thought I knew could perpetrate these crimes."
---
In 2012, as he was carrying out what would become the biggest college-admission scandal in the country, Singer relocated from Sacramento to Newport Beach, where the Langevins lived. Adam Langevin was then a middle school student striving to become a tennis star. At the age of 4, he had taken his first tennis lesson. By the time he turned 8, the court was the only place he wanted to be. He trained four to five hours every other day at an academy run by Phil, Taylor and Jenny Dent — a father, son and daughter-in-law who had all been ranked among the top 60 players in the world. In 2010, Taylor Dent had blasted the fastest serve ever at Wimbledon — 148 miles per hour. The Dents' academy practiced at the same club where the Sage Hill varsity tennis team trained. Adam sometimes hit with high school players who were four to five years older than him, which improved his game. When Adam began playing tournaments, he found that he also loved competing. "I just enjoyed being out there," he said.
Adam's father, a realtor and recreational tennis player, and his mother, Alisa, a homemaker, encouraged his passion for the game. Unlike some tennis parents, they prioritized education as well. Neither Rick nor Alisa had graduated from college, and they hoped that Adam would do so. "He's extremely academic," Alisa told me. "I felt that also needed to be nourished." Until Adam entered ninth grade, they didn't let him have a cellphone and limited his television viewing to an hour a day. He listened to audiobooks about world history and Greek mythology. As a seventh grader, Adam startled one of Rick's real estate clients, who was purchasing a 17,000-square-foot home with outdoor pools and a movie theater, by identifying a painting on the ceiling as a copy of Raphael's "The School of Athens" and the figures in a backyard sculpture as Pygmalion and Galatea.
As a child, Adam dreamed of turning pro, but, as that began to seem unrealistic, he switched his sights to playing Division I college tennis. Players with such lofty goals are often home-schooled so they have more time to practice and travel to national tournaments. When Adam asked his parents if they would consider home-schooling, they pointed out that he also loved science and might make a career of it. Sage Hill, which opened a science center with seven labs and four classrooms, in 2014, offered a far superior academic program to anything available online.
After Adam enrolled at Sage Hill, he initally balked at joining its tennis team. College coaches, he knew, pay scant attention to high school matches. They notice tournament results and the Universal Tennis Rating, or UTR, which enables them to compare U.S. and international prospects. But his father told him that, as Sage Hill's top player, he had to support his school. For the next four years, high school and tournament practices and matches consumed Adam's time.
---
In the 2017 Sage Hill yearbook, seniors were asked what they would like to say to their future selves. The responses from Grant and Adam were strikingly different. "Nothing because the future is going to be great," Grant wrote. "You worked so impossibly hard to get where you are," Adam wrote. "Remember that." Their divergent attitudes were also reflected in their approach to academics and athletics. William Dupuis, who taught chemistry at Sage Hill and had both young men in class, said that Grant scraped by with B's in first-year chemistry. Adam was "very good, very hard-working."
Longoria, the former Sage Hill coach, used a startling expression to convey how much Adam sacrificed for the sport. He "suicided" tennis, Longoria said. "He was all in." Already the team's best player as a freshman, Adam steadily improved, and his skill and drive set an example for his teammates. As a junior, he damaged a tendon in his left wrist, rendering him unable to hit his normal two-handed backhand. Instead of sitting out matches, he donned a brace and played doubles for Sage Hill, protecting his wrist by serving and volleying, and slicing the few backhands he couldn't avoid. Adam enjoyed encouraging others. "My intensity for the sport got a lot of guys playing tournaments," he told me. Rival coaches noticed. "He was a top-notch player and a great kid," said T.J. Reynolds, the coach of Crean Lutheran High School, in nearby Irvine. "He stood out as a freshman to me. He was relentless, he would never give up. He played with a lot of intensity. As he got older, he started adding offense to his game." A junior tennis website assessed Adam as a three-star recruit (out of five stars) and ranked him 135th nationally in 2017.
Grant was less single-minded about tennis. He enjoyed other pastimes, like surfing. His response to a yearbook question about his bucket list suggested a thirst for adventure. Grant said that he hoped to skydive, ride an elephant and send a message in a bottle. Longoria said that Grant couldn't or wouldn't change his unorthodox tennis strokes. He "hit a wall" and was replaced in the starting lineup. Longoria credited Grant for being "very ethical" and a "great competitor." Once, Sage Hill's hopes of defeating another school rested on a tiebreaker in Grant's match. In the key rally, Grant made a correct line call in favor of his opponent on a close shot, depriving Sage Hill of victory. "Ninety percent of kids" would have called it the other way, Longoria, who is now a consultant to Sage Hill's tennis program, said.
Grant's mother supported the team and appeared to respect boundaries. "She opened up her beach house for team barbecues," Longoria said. Like other parents, "she bought a lot of things for the team. But she never said, 'I want my son to start.'" It didn't occur to the coach that she might find another way to burnish Grant's tennis resume.
---
In 2000, a group of Orange County parents and community leaders opened Sage Hill, the first nondenominational, nonprofit private high school on the Southern California coast between Irvine and San Juan Capistrano. Nestled in the hills above the Pacific Ocean, with a clock tower and low-slung concrete buildings painted to look like terra cotta, Sage Hill quickly gained a reputation for academic excellence. It also thrived financially. As of June, 2017, its net assets were $76.3 million. Depending on market conditions, its endowment fluctuates between $18 million and $20 million. The former Major League Baseball commissioner and U.S. Olympic Committee chairman Peter Ueberroth was integral to the school's founding. The Sage Hill gym, known as the Ube, is named after him, and his daughter served as the chair of the school's board. Current Sage Hill parents include the former Los Angeles Lakers standout Kobe Bryant, whose daughter Natalia plays volleyball for the school. "Most of the billionaires in Newport have a child or grandchild at Sage," Adam's father, Rick Langevin, told me.
At first, Sage Hill was strict with donors. It didn't let them dictate how their money would be spent. When Bryant offered to fund a gym if he could practice there at night, the school turned him down, according to Longoria, the former tennis coach. Over time, financial pressures caused the school to loosen its approach. Today, buildings, classrooms, locker rooms and sports facilities are named for donors — with exceptions, such as the A.G. Longoria Center Court, which honors the ex-coach's service. The exterior wall of the Sage Hill Athletic Complex displays 60 disks of varying sizes, with donors' names printed on them. One of the largest is labeled "Merage Family Janavs Family." In 2014, the year after Grant enrolled in Sage Hill, a foundation operated by his mother, Michelle Janavs, donated $82,500 to Sage Hill, and she became a trustee. After her two daughters also enrolled at Sage Hill, Janavs gave the school another $190,000. Torrey Olins, the school's spokesperson, declined to comment on "rumors about who may or may not have considered making donations for our facilities." She said that the school has "always recognized those who donate money, time or talents to our community."
Ninety percent of Sage Hill's almost 550 students pay the school's roughly $40,000 a year tuition. Ten percent receive financial aid. A former student who received financial aid told me that many classmates donned expensive brand-name clothes and a few wore a different outfit every day. A May 2018 article in the student newspaper accused the school of grade inflation. The story, headlined "Inflated Grades, Inflated Egos, Inflated Futures," reported that 70% to 75% of all grades given in the previous semester were A's or A-minuses. There were few C's and no D's or F's. Teachers told the newspaper that the school initially had rigorous academic standards, and that the soaring grades were a response to parental pressure and diminished enrollment caused by the 2008-9 financial crisis. "I remember when I got my first B, I was so surprised," a 2017 graduate, Andrea Flores, told me in an interview. "I didn't know they gave B's."
---
No evidence has publicly surfaced that Sage Hill participated in or was aware of Singer's bribery of college coaches and test docents. The school says that its "consistent practice has been to not communicate directly with independent college counselors" and to recommend against their use. One prep school consultant, though, estimated that up to a fourth of Sage Hill parents may rely on independent counselors to help their children get into top colleges. One of them was Michelle Janavs, who hired an independent counselor for Grant. The counselor was well-respected and certified in both college counseling and educational planning. (The counselor asked not to be named and did not acknowledge that Grant was her client until I had identified him by other means.)
The counselor told me that she worked with Grant for three years, guiding him toward academic programs in sports management. She felt that it was a field that suited both his personal interests and his family connections; through a holding company, his aunt, Lisa Merage, co-owns the Sacramento Kings, a National Basketball Association franchise, as well as the Golden 1 Center, the team's home arena. The counselor didn't see tennis as a realistic route to college, given that Grant couldn't start for his high school.
Apparently, Grant's mother thought differently. Early in Grant's senior year, Michelle Janavs asked Longoria to recommend Grant to the coach at either the University of Southern California (her alma mater) or UCLA. (Longoria initially said that it was USC, and later said that it was UCLA.) "I was sort of surprised," Longoria recalled. Janavs' request put him in an awkward position. Longoria believed in taking care of his players, and he never refused to write recommendations for them. But, he also valued his professional reputation, and "we all knew Grant couldn't play" at either university, he said.
To protect himself, Longoria developed a code for recommendation letters that would please the parent and send the correct signal to college coaches. His letters always contained four paragraphs — one each about tennis, academics, family and outside interests. Longoria put tennis first if the player could start for the college team; second if he could be a backup; third if he couldn't make the team but was responsible enough to be a student manager and handle equipment, laundry and other duties; and fourth if the candidate couldn't help in any way and Longoria was simply pacifying the family. For Grant's recommendation, the first two paragraphs were about his grades and his family. Tennis was third. "He could maybe be a manager," Longoria told me. Apparently grasping his message, coaches declined to recruit Grant. His mother then insisted that Grant apply to Georgetown, which doesn't offer an undergraduate degree in sports management and had not been on his initial college list. After the family visited Georgetown, Janavs fired the counselor and told her that they were going to work with a second counselor they had hired. His name was Rick Singer.
Federal prosecutors later found that Singer had a connection at Georgetown: Gordon Ernst, who had coached both men's and women's tennis there since 2006. Ernst had also given lessons to Michelle, Sasha and Malia Obama. College coaches, especially in sports played by the wealthy, often supplement their modest salaries by taking outside pupils. Not long after Michelle Janavs hired Singer, he emailed her that he had spoken to Ernst: "I just spoke to Gordie and let him know" that Grant had applied to Georgetown.
Grant's first college counselor, surprised by her sudden dismissal, checked out Singer's website and found it to be "strictly a sales pitch." Although Singer lived five blocks from her house, and 8 miles by car from Sage Hill School, she had never met him. Though she joined professional associations and visited college campuses to stay up to date, Singer didn't appear to do either. "It seemed like he was gaining a big following, but I didn't see him at any conferences or any college tours," the counselor said. "He wasn't part of that professional counseling landscape. It's baffling to me that no one was vetting him."
A few months later, when Sage Hill announced that Grant would play tennis for Georgetown, the counselor immediately sensed Singer's handiwork. Because they had both worked with the same student, she worried about damage to her own reputation. She wanted her clients and colleagues to know that his methods were not hers. She warned fellow counselors about Singer and added a sentence to her standard contract with parents: "I do not pay coaches, administrators or others in the admission process." Michelle Janavs called to let her know — for the counselor's records, Janavs said — that, in addition to Georgetown, Grant had been admitted to a prestigious university that did have an undergraduate sports-management program, one that he and the counselor had selected as a fit for him. When the news of Operation Varsity Blues broke, the counselor felt vindicated. "Although I never met Rick Singer, I suspected that he engaged in unethical behavior," she wrote in an email to her clients. "Students should not be thinking about manipulating the system but instead focusing on their own personal growth and journey. I believe in your student and you should too."
---
Georgetown University's admissions office has long maintained a strict policy against dealing with independent counselors. Its official contact is with high school counselors, and it won't talk to independent counselors or accept recommendations or other materials about a candidate from them. But Singer didn't need to approach the admissions office; he could approach Ernst, the tennis coach. Ernst may have initially classified applicants as tennis recruits as a favor to friends and not taken bribes, according to a person familiar with the situation. Court documents say that Georgetown accepted the older daughter of Douglas Hodge, the former PIMCO CEO, as a tennis recruit in 2008 but do not mention any money changing hands. "I spoke to my connection at Georgetown and he will work with us," Singer wrote in an email to Hodge. "He helped me get two girls in last week."
Singer told Hodge that his daughter's chance of getting into Georgetown based on academics was 50% "at best," but that "there may be an Olympic Sports angle we can use." The application she submitted included fabricated victories in multiple United States Tennis Association tournaments. She didn't play tennis at Georgetown and graduated in 2013. Hodge, who pleaded not guilty to fraud and money-laundering charges, declined to comment through his lawyer. (His daughter did not respond to requests for comment.)
Ernst was able to shepherd a dozen applicants incapable of playing Division I tennis into Georgetown without drawing attention in part because recruits aren't always chosen for their athletic skills. Though athletic scholarships are generally allotted to the most promising recruits, who are counted on to be key contributors to the team's success, an array of other factors can affect selection of nonscholarship players. A marginal athlete with a high GPA or SAT score may be chosen to offset the lesser academic records of top recruits.
Universities also often favor major donors' children to fill out the last spot or two on a roster. In 2013, according to the Los Angeles Times, UCLA's athletic department ushered in a track and field recruit, even though her personal best times weren't fast enough for her to make the team, after her parents pledged a $100,000 gift. A university investigation concluded that families of tennis walk-ons at UCLA "made substantial donations to the program under circumstances that might suggest the donations were expected at the time the student was admitted." Several families endowed coaching positions at Yale shortly before their children enrolled there, and Harvard's fencing coach sold his home for almost double what it was worth to the father of a prospective recruit, The Boston Globe reported. In July 2019, Harvard fired the coach for violating its conflict-of-interest policy.
Longoria, who spent 15 years as a college coach, told me that administrators sometimes asked him to make room on his roster for the child of a donor. "You'd get a call from a dean, 'Can you help us out?'" he said. "'This family is very important to the school.'" If the student could play at all and wasn't disruptive, Longoria would go along with it. Tennis aficionados who saw the Sage Hill announcement that Grant would be playing tennis at Georgetown assumed that he had some edge. "He would not have been recruited to play in the top six at Georgetown," one said. "He certainly could have been a guy who could have hit with the team." He added, "A lot of great tennis players who could play college tennis never get the opportunity, and a lot of mediocre players end up on the team."
Ernst, the Georgetown coach, exploited the wide latitude that coaches enjoy in the admission of recruited athletes. Every year, universities designate their total number of admissions slots for preference — at Georgetown, it is usually 158 — and the athletic director divvies them up by sport. Each coach then vets prospects with the admissions coordinator for athletics, develops a prioritized list of recruits who are academically acceptable and submits the list to the admissions committee for formal approval. Crucially, the admissions committee takes the coach's word regarding the candidates' athletic prowess. Admissions officers then review their academic credentials. Many universities bend academic standards more for recruited athletes, especially those at or near the top of the coach's priority list, than for any other applicant group, according to a landmark 2001 study, "The Game of Life," by James Shulman and William Bowen (the same former Princeton president who served on Singer's advisory board). From 2010 through 2015, Harvard admitted 86% of recruited athletes, compared with 6% of nonathletes, according to a filing in the recent lawsuit challenging affirmative action there.
Typically, athletic directors also trust the coaches, and they don't vet recruits or closely monitor admissions files. "He deceived everybody," a person familiar with the situation said, referring to Ernst. "It's not that hard to do. There's no coordination between athletics and admissions. These are minor sports, low on visibility, beneath the radar screen."
Ernst was undone not by his own actions but by Singer's decades-old habit of misrepresenting white clients as minorities to qualify them for affirmative action. The person familiar with the situation told me that another university had contacted a high school counseling office about a student whom it was eager to enroll. Her application to that university portrayed her as African American and the first in her family to attend college, qualifying her for two admissions preferences. Startled, the high school replied that the student was white and her parents were college graduates. The high school counseling office then called Georgetown, where she had also applied, to find out how she was portrayed on that application. Georgetown records showed her as a tennis recruit. When the high school said that she didn't play tennis, Georgetown began investigating. As it identified and talked with bogus tennis recruits, it uncovered a common thread; Singer had been their private college counselor. Georgetown placed Ernst on leave in December 2017 and fired him, in 2018, for violating university policies.
The case broke open when a suspect in a securities fraud case sought leniency by admitting to authorities that he had agreed to pay Yale's longtime women's soccer coach to designate one of his daughters as a recruit. The coach led investigators to Singer, who became a government informant. His calls with parents were recorded, including conversations with Janavs about getting her older daughter into USC as a beach volleyball recruit and fixing her younger daughter's ACT score. Janavs worried that her younger daughter would suspect something was amiss. "She's not stupid," she told Singer. "How do you do this without telling the kids what you're doing?" Singer replied, "Oh, in most cases, Michelle, none of the kids know."
---
Adam Langevin could have been a top player at a Division II or Division III college. Several Division III colleges courted him avidly, including the University of Redlands, in Redlands, California. Although schools in that division don't give athletic scholarships, Redlands offered academic merit aid to reduce his tuition. "We followed and recruited him for the better part of a year," Geoff Roche, the tennis coach at Redlands, said. "He had a very complete game. He was very focussed, very mature, extremely competitive. We felt he had all the ambition and the drive to take his game to the next level. His best tennis was still ahead of him."
Adam could also have made some Division I teams. The U.S. Naval Academy, a Division I program, contacted him, but it requires a five-year service commitment, for which his peanut allergy could have disqualified him. After years of training, practice and sacrifice, Adam had no desire to be the best player on a lesser team. He wanted to continue to push himself. "I want to compete, to learn, to get better," he told me. Cal Poly, San Luis Obispo was his choice. It was the right distance from home. It had a strong chemistry department and a combined program that would allow him to earn a bachelor's and master's degree in five years. And Adam's Universal Tennis Rating was similar to that of the varsity's bottom rung. He had a fighting chance.
Cal Poly coach Nick Carless told me that Adam is "at the Division I level. He's pretty close to some of the lower guys on my team." The difficulty, he said, was timing. Most college coaches sign up players a year in advance, so his roster was already set when he learned of Adam, he said. "Adam got in touch with me relatively late. It's really bad timing for a really great kid who loves the sport, is passionate about it, and put in the hours." Carless said that four of Cal Poly's 12 players are foreigners, who increasingly compete with American players for roster spots in college sports like tennis. Overall, more than a third of Division I tennis players today are international students, reducing the roster spots available for U.S. players. Carless also acknowledged that "hands-on" majors like chemistry pose a scheduling challenge. "If you're traveling as an athlete and you have a major that requires a lot of labs, you have to be there in person," he said. "Other majors have online work or video conferencing. Many of our athletes at Cal Poly tend to be business majors because of the flexibility."
Even after being passed over, Adam didn't give up. He enrolled at Cal Poly with a new plan. He would be more motivated than ever, practice harder than ever, take lessons from the coaches, play club tennis and dedicate himself to improving his game until a spot opened up and he would be worthy of joining the team. "The greatest feeling is proving someone wrong and being successful," he said.
---
Sage Hill administrators are sensitive about the school's connection to a scandal that has made headlines. They instructed faculty and staff not to speak to me and to notify the school's director of communications if I contacted them. When I tried to visit, security personnel escorted me off campus, even though I was the guest of an alumna. Then they escorted her out, too.
The school's board, administration and faculty were "shocked and felt betrayed" by the allegations against Janavs and Hodge, Olins, the school's spokesperson, told me. "The alleged actions are contrary to everything the school has stood for since its founding." A review by its outside counsel concluded in June that no Sage Hill administrators or college counselors knew of "dishonest activities by students or parents in the college admission process" and that "no current trustee engaged in dishonest conduct." The modifier "current" referred to the fact that both Hodge and Michelle Janavs have stepped down as trustees. Janavs' sister-in-law, Lisa Merage, remains on the Sage Hill board.
Singer's lawyer, Donald Heller, declined to comment. When I reached Singer directly, he politely thanked me for the opportunity but declined as well. "Nobody will talk to you until after sentencing," he said.
As Adam predicted, Grant has not played tennis for Georgetown, nor even been listed on its roster. Though Georgetown has expelled two students involved in the scandal, Grant remains enrolled and appears to be majoring in computer science. "Our review focused on whether students knowingly provided false information to the university during the admissions process," a Georgetown spokeswoman said.
The Cal Poly coach, Carless, encouraged Adam to transfer to another university where he would make the tennis team. "I just kind of felt bad I didn't have a spot for him," Carless told me. "I said: 'You can play. I see your work ethic, I see your love for the game. You could reach out to schools that are lower in the rankings or losing a lot of seniors.'" Adam considered transferring, but he stayed at Cal Poly and is glad he did. His life has expanded to include a girlfriend, a fraternity and chemistry research guided by a professor. He's playing No. 1 singles on Cal Poly's club team — and still trying to walk onto the varsity squad. For his 21st birthday, in June, his parents paid for a 90-minute off-season lesson with Carless.
Ross Duncan, one of Adam's former private coaches, regrets that his dream of playing on a strong Division I team hasn't panned out. "I think what stood out with him — and why I feel bad he never got the opportunity — is that his game still had a lot of room to grow," Duncan said. "His style of play was aggressive. His game would have translated well to college tennis."
Before leaving the Langevins' home, I asked Adam a hypothetical question: How would he have felt if he had been recruited, like Grant, by a Division I team, only to find out that it was because someone had bribed the coach? "It wouldn't feel right," he told me. "My goal is to earn it. It's not about being on the team. It's about proving to yourself who the best player is. That's how you become a legend. That's what makes the best the best."
Cache

Daniel Hausser, Bucky Wright & Parker Payne @ BlacksOnBoys.com
Daniel is home from College and his parents are away on vacation, this Rich boy wants the thing he Desperately craves but His Daddy would never approve of, BBC. Bucky Wright and Parker Payne are just two hot Black Men making an extra buck when they get the call from Desperate Daniel. They quickly size him up as a submissive white boy in Need of Seed and they are happy to take charge right away. Immediately the two get the boy on his knees and let him know what he is good for, his rich boy wallet and his mouth and ass. All of these are put to hard use and the boy is taken to his parent bedroom to soil it and leave a certain mark for them to know that their little college boy is a BBC slut.


Visit BlacksOnBoys.com - Gay Interracial Movies and Pics @ Blacks On Boys | Daniel Hausser, Bucky Wright & Parker Payne

Cache
The following is a list of FBI files on different celebrities.  Declassified Celebrity FBI Files Abbott, Bud – Bud Abbott was a part of the Abbott and Costello comedy team. They made movies and performed on television. This release is references on Abbott only. It contains correspondence between Abbott and Director Hoover, Espionage and Interstate Transportation of Obscene Material matters. Allen, Gracie – [ File #1 ] | FILE #2 ] – Gracie Allen, her husband, George Burns, Mary Livingston (wife of Jack Benny) and Jack Benny were investigated in 1939 for bringing jewelry and clothing into the country from Europe and not paying the duty tax on it. The investigation by the New York City authorities resulted in Jack Benny and George Burns paying fines. It is alleged that the real smugglers were Gracie Allen and Mary Livingston. Allen, Steve – [ File #1 | FILE #2 | FILE #3 | FILE #4 ] – Steve Allen, an entertainer, was the victim of two extortion attempts investigated by the FBI. The first extortion attempt consisted of a letter sent to the CBS network in New York demanding that the writer be given $30,000 or Mr. Allen would be harmed. Prosecution was declined by the United States Attorney. In the second extortion attempt, the writer accused Mr. Allen of being a communist and threatened to shoot him. The name of the person whose signature was on the letter was interviewed, but he could not read or write English; consequently, it was determined that the signature on the letter was forged. Additional letters were received, but no subjects were ever identified in this investigation. Arden, Elizabeth – [ File #1 | File #2 ] – An investigative file was opened on Elizabeth Arden, operator of the cosmetic firm "Elizabeth Arden," upon receipt of a letter in 1941 alleging that she was opening branches of her firm to be used as clearing houses for Nazi activities. Also enclosed is personal correspondence between Ms. Arden and Director Hoover. Armstrong, Louis – Louis Armstrong, was born in 1900 and was a well known jazz trumpeter. He toured with his own jazz band for years in the United States, Europe, Africa, Australia, and even into the Soviet Union. Jewelry was stolen from a hotel room at the Century Plaza in Los Angeles in November 1970, with the estimated value of $ 30,000. There is a summary of Armstrong's referenced activities. Louis Armstrong was never the subject of an FBI investigation. Arnaz, Desi – [ File #1 | File #2 | File #3 | File #4 | File #5 | File #6 | File #7 ] – Desi Arnaz was born March 2, 1917 in Santiago, Cuba. He and his parents left Cuba in approximately 1933. He came to America with his parents, and he and his Mother remained here when his Father returned to Cuba. He was a Hollywood actor, musician and a television star. He along with his wife, Lucille Ball, starred in "I Love Lucy" television show and he and his wife formed "Desilu Productions," with Desi Arnaz as its President. This production company produced several television programs. Baker, Josephine – [ File #1 | File #2 | File #3 | File #4 | File #5 ] – The famous nightclub entertainer was thought to be involved in communist activities, however, no evidence was ever found that proved otherwise.  Balin, Marty (Cross References) [6 Pages, 4.2MB] – Marty Balin (January 30, 1942 – September 27, 2018) was an American singer, songwriter, and musician best known as the founder and one of the lead singers and songwriters of Jefferson Airplane and Jefferson Starship. Ball, Lucille – [ File #1 | File #2 | File #3 ] – This file primarily relates to the 1953 House Committee on Un-American Activities hearings which revealed that Miss Ball had registered to vote as a communist in 1936 at the insistence of her grandfather. The Beatles – [ File #1 | File #2 | File #3 | File #4 | File #5 | File #6 | File #7 | File #8 | File #9] – The Beatles, a "British Pop Musical group," received an extortion threat as they were appearing in Denver, CO on August 26, 1964. They were told to cancel their appearance in Denver or they would throw grenades at them. John Lennon, a member of the group, was the subject of an immigration appeal. There are various cross references to them in this release.  Berlin, Irving [ 23 Pages, 1.35MB ] –  Irving Berlin (1888-1989) was a noted American songwriter. This release (previously made, but now made available on the FBI Vault) consists of 23 pages of miscellaneous documents in which Berlin's name appears; he was not the subject of any FBI investigation. Several of these documents deal with Director Hoover's support for Berlin to win the American Hebrew Medal of 1943.  Biggie Smalls [ 359 Pages, 9.99MB ] –  Christopher George Wallace (1972-1997)—also known as "Notorious B.I.G."—was a rap musician who was murdered on March 9, 1997. The FBI opened a civil rights/color of law investigation into the murder; the case was closed in 2005. This release consists of FBI files between 1997 and 2005. Bono, Sonny – In 1966, Salvatore "Sonny" Bono, a rock-n-roll singer, received a kidnaping threat. The person sending the several letters was believed to be from either Chicago or Milwaukee, and appeared to suffer from some type of mental illness. The original letters and envelopes were sent to the FBI Laboratory for examination. Bourdain, Anthony – [9 Pages, 3.6MB] – Anthony Michael Bourdain (June 25, 1956 – June 8, 2018) was an American celebrity chef, author, travel documentarian, and television personality who starred in programs focusing on the exploration of international culture, cuisine, and the human condition. He was considered one of the most influential chefs in the world. Note: This release is about the 2012 South Beach Food & Wine Festival, and has references to Chef Bourdain.  Burns, George – [ 73 Pages, 7.02 MB ] – George Burns (January 20, 1896 – March 9, 1996), born Nathan Birnbaum, was an American comedian, actor, and writer. He was one of the few entertainers whose career successfully spanned vaudeville,...

The post FBI Files: Celebrities appeared first on The Black Vault.




Next Page: 25 © Googlier LLC, 2019