Cache
UPDATE 10/7: I think farmers have had enough, maybe, I hope anyway...

1. "I went to Madison feeling financially scared and emotionally depressed but hopeful," said Paul Adams, who runs a 500-cow organic dairy near Eleva, WI."I came home feeling financially scared, emotionally depressed, unwanted, and unneeded."





2. Brittany Olson left her Barron County farm at 2am to make the trip to Expo and hear Perdue speak. "To go through the effort to see the USDA secretary, only for him to say that small farms like ours likely have no future made me feel like little more than a peasant in a system of modern-day feudalism," Olson said.





3. "To me, it really drew a line in the sand on just where this administration stands," said Chippewa County dairy farmer George Polzin.
Danielle Erdvick summed it up this way in the story:

But I sense a fire growing in the belly of the family farmers I meet in my work with Farmers Union. Farmers are weary. But there's a growing flicker that's starting to feed a change in the narrative. No more will they be spoon-fed a top-down vision for rural America. Instead, I see a drive for a farmscape where fair prices, local food systems, clean water, and land conservation are at the heart of farm policy. How can we achieve it? It'll take actually enforcing America's antitrust laws and holding corporations accountable when they try to monopolize an industry. It'll mean addressing market manipulation. It'll mean not raising our hackles, as farmers and ag groups, every time someone wants to talk about clean water or livestock siting. It'll mean continuing to adopt regenerative practices and thinking outside the box so we're protecting our natural resources for our children and grandchildren.
__________________________________________________________________________________________________



Farmers will never stop voting for Republicans. Sadly, GOP promises of "small government" simply mean they don't really have to do anything for their constituents, and deregulation is anything that basically leaves them alone.

Tariff War is not Their Fight: It seems farmers are okay sacrificing their livelihoods for big corporate interests seeking intellectual rights and protections.

And then the last shoe dropped; Ag Sec. Sonny Perdue told us what big corporate Republican politicians were really thinking about family farmers:


Perdue told reporters that he doesn't know if the family dairy farm can survive as the industry moves toward a factory farm model ... "In America, the big get bigger and the small go out. I don't think in America we, for any small business, we have a guaranteed income or guaranteed profitability."
A few farmers suddenly realized what was really going on...

Jerry Volenec, a fifth-generation Wisconsin dairy farmer with 330 cows, left the Perdue event feeling discouraged about his future. "What I heard today from the secretary of agriculture is there's no place for me. Can I get some support from my state and federal government?"

Darin Von Ruden, president of the Wisconsin Farmers Union and a third-generation dairy farmer who runs a 50-cow organic farm (said) getting bigger at the expense of smaller operations like his is "not a good way to go. Do we want one corporation owning all the food in our country?"
Democrats, Governor Tony Evers backs Family Farms, despite never getting their vote, but after Sonny Perdue's comment, even our laid back Gov. had to say something:




"Are they struggling? Absolutely. But I think at the end of the day we need to get behind them rather than saying, ah maybe you should go larger. I, frankly, resent that the Department of Agriculture secretary from the federal government came in and kind of lambasted them."
But don't take Evers word for it, here's a comment made at the Minnesota Farmfest about CAFO's. Note: Why were visa's for dairy labor ever determined to be seasonal and not year around?:
Wisconsin dairy farmers are still feeling the sting of Trump's visit to Milwaukee in July, where the president downplayed the suffocation felt by farmers here because of Trump's own tariffs.



Trump: "Some of the farmers are doing well. ... We're over the hump. We're doing really well."
Farmer Response...:
"If he's saying farmers are over the hump, he would be badly mistaken," said Darin Von Ruden, a third generation dairy farmer. "In order to get over the hump we need to stop losing dairy farms."
From PBS's Market to Market: Trump's says farmers are happy...
Farmers are slamming Trump's $28 billion farm bailout — more than double Obama's 2009 payment to automakers — as a 'Band-Aid'.
Perdue editorial doesn't repair Damage
: Nope, his word salad backtrack to obscure how he really feels, is a little late. In fact, Perdue reminds farmers how this whole problem was really Trump creation:
Purdue: "President Donald Trump has made it his mission to support American agriculture and negotiate better trade deals so our productive farmers can sell their bounty around the globe."
And don't forget how Scott Walker pushed oversupply in the dairy industry.
Here's what one farmer, "a great patriot," really thinks about Trump:
Cache
The United States and Japan signed a limited trade agreement Monday, a deal that would win back benefits American farmers lost when US President Donald Trump pulled out of a broader Asia-Pacific pact his first week in office.US farmers have been operating at a disadvantage in Japan since Trump withdrew from the Trans-Pacific Partnership agreement, which had been negotiated by the Obama administration.The other 11 Pacific Rim countries, including big farm producers such as New Zealand and Canada…

Cache
Growers are reminded that under the Red Tractor scheme, temporary grain stores can only be used until the end of the month. Under the rules of the farm assurance scheme, temporary stores must be cleared by 31 October – either by selling the grain or moving it to a more permanent, approved storage facility. The […]
The post Growers must empty temporary grain stores by 31 October appeared first on Farmers Weekly
Cache
Farmers in Northumberland will be encouraged to switch hundreds of acres of land into forestry, as part of the government's ongoing drive to increase tree planting. Details are limited at present, but the ambition is to plant up to one million trees between 2020 and 2024, as part of the creation of a new Great […]
The post Plan unveiled to encourage farmers to plant more trees appeared first on Farmers Weekly
Cache
The wet spell continues and there are fears that growers could lose their nerve on delayed drilling of wheat. Persistent wet weather is also affecting weed strategies, with many of the cereals drilled so far in the north not receiving a pre-emergence herbicide, which could lead to some disappointing blackgrass control. Flea beetle continues to […]
The post Crop Watch: Rain puts pressure on delayed wheat drilling appeared first on Farmers Weekly
Cache
A group of farmers with a pink tractor have joined the Extinction Rebellion demonstration in London and are demanding urgent action on climate change. Today (7 October) the group, called Extinction Rebellion Farmers, are on manoeuvres with their biodiesel-powered John Deere 3350, rocking up in the capital as part of a two-week worldwide rally in […]
The post Farmers and pink tractor at Extinction Rebellion demonstration appeared first on Farmers Weekly
Cache
The fight to control blackgrass could be tougher this autumn as wet weather is tempting winter wheat growers to drill early while seed of the grassweed shows high dormancy levels. The recent rain has seen the first flush of blackgrass in many fields and continued wet weather is pressurising some winter cereal growers to consider […]
The post Blackgrass battle hampered by wet and seed dormancy appeared first on Farmers Weekly
Cache
One of the biggest dispersal sales of agricultural and construction equipment this year took place in Cornwall last week, with more than 1,400 lots going under the hammer. The reason for this major offloading of equipment was that Cornish farming family WH Bond has retired the plant hire and machinery sales sides of its business. […]
The post Sale highlights: WH Bond machinery dispersal hits £11.9m appeared first on Farmers Weekly
Cache
Staffordshire farmers who moved cattle from a holding under bovine TB restrictions and then sold them as their own have been prosecuted. The four farmers admitted they had conspired together in moving cattle from a premises under TB restrictions and then fraudulently retagging the animals to make it look as if they had been born […]
The post Four Staffordshire farmers sentenced for TB offences appeared first on Farmers Weekly
Cache
Kent farmer Richard Ledger is one of several UK growers to have run a pre-production version of Claas' latest range-topping Lexion combines. We get the verdict from driver Nigel Richardson. What made you choose a Claas Lexion? We've had the biggest Lexions on offer for the past 15 years to allow us to cover our […]
The post Driver's view: Richard Ledger's Claas Lexion 8900 combine appeared first on Farmers Weekly
Cache
Lameness levels have increased from 38 to 40 cases per 100 cows, probably as a result of heat stress over the summer and more time spent standing to cool down. But this has not been helped by a slow uptake of recommended treatment protocols, research shows. In 2015, the results of an extensive four-year AHDB […]
The post Step-by-step guide to identifying and treating lame cows appeared first on Farmers Weekly
Cache
Well, we have done it. We are milking in our new rotary parlour. There is still a lot to do and two-thirds of the cubicle shed to finish, but we are milking 110 cows through the rotary now. This comprises the new cows from Northern Ireland and a bunch of our own later-lactation cows. The […]
The post Farmer Focus: Huge effort to complete new parlour appeared first on Farmers Weekly
Cache
A Cambridgeshire farmer has dramatically halved the amount of glyphosate used, and this year he successfully grew some of his oilseed rape without using the herbicide. Glyphosate is the most widely used herbicide in the world and is a key tool for growers tackling weed problems such as blackgrass and bromes. It is especially valuable […]
The post How Cambs grower has halved glyphosate use appeared first on Farmers Weekly
Cache
Advances in genetics are key to efficient, profitable livestock production and feeding the world with healthy, tasty meat.   If you've got a gift for science or maths and fancy the idea of working in a cutting-edge profession, this is a sector you should consider.   Stephen Waite, 31, managing director, JSR Genetics and Pigs, tells […]
The post Job profile: What's it like to work in animal genetics? appeared first on Farmers Weekly
Cache
Lovely grapes, Pop Up "Beach" and Market with DJ Praça de Carlos Alberto, Porto, Portugal A great moment to shop for some fresh produce and trinkets and kick back for a while.  and Follow Join A Gardener's Notebook on Facebook Don't miss a single post! Sign up for the Gardener's Notebook Mailing List * A […]

Cache
(Bloomberg) -- The U.S. and Japan signed a limited trade deal intended to boost markets for American farmers and give Tokyo assurances, for now, that President Donald Trump won't impose tariffs on auto imports.The accords on agriculture and digital trade cover about $55 billion worth of commerce between the world's largest- and third-biggest economies, U.S. Trade Representative Robert Lighthizer said at a ceremony in the Oval Office alongside Trump.The accord is a "game changer for our farmers" and ranchers, Trump said at the event.The goal is for the accord to take effect Jan. 1.Trump, who faces re-election next year, was eager to make a deal with Japan to appease U.S. farmers who have been largely shut out of the Chinese market as a result of his trade war with Beijing. American agricultural producers, also reeling from bad weather and low commodity prices, are a core component of Trump's political base.Under the deal, Japan will lower or reduce tariffs on some $7.2 billion of American-grown farming products, including beef and pork.Prime Minister Shinzo Abe's priority was to win a pledge that the U.S. won't slap tariffs on Japanese automobile exports, a sector valued at about $50 billion a year and a cornerstone of the country's economy.Read more: Click here for the most recent research from Bloomberg EconomicsThe written text of the deal doesn't explicitly cover auto tariffs, but Abe has said he received assurances that Japan would be spared from them.The proposed pact won't lower the barriers protecting Japan's rice farmers -- a powerful group supporting Abe's ruling Liberal Democratic Party. This could help the prime minster smooth the deal's course through parliament, where it must be ratified before coming into effect.The U.S. has said this agreement -- which was signed in principle on the sidelines of the United Nations General Assembly last month -- is just the first phase of a broader agreement.To contact the reporters on this story: Justin Sink in Washington at jsink1@bloomberg.net;Jennifer A. Dlouhy in Washington at jdlouhy1@bloomberg.net;Brendan Murray in London at brmurray@bloomberg.netTo contact the editors responsible for this story: Margaret Collins at mcollins45@bloomberg.net, Sarah McGregor, Robert JamesonFor more articles like this, please visit us at bloomberg.com©2019 Bloomberg L.P.
Cache
The Barry Callebaut Group, a manufacturer of high-quality chocolate and cocoa products, joined two multistakeholder initiatives on smallholder farmers and biodiversity at the United Nations Climate Action Summit in New York, September 23, in order to support the Company's goal of lifting over 500,000 cocoa farmers out of poverty and to become carbon and forest positive by 2025.
Cache
The new U.S.-Japan trade deal will provide staged reduction of Japanese tariffs for more than $2 billion (1.63 billion pounds) worth of U.S. beef and pork, matching access now granted to the 11 Trans-Pacific Partnership trade pact countries, a text of the agreement shows. U.S. President Donald Trump presided over a White House signing ceremony on Monday for the final text of the limited bilateral trade pact, more then 2-1/2 years after he pulled the United States out of the much broader TPP. The move left U.S. farmers and food producers at a disadvantage in the Japanese market to competitors from Australia, New Zealand and Canada, and the U.S.-Japan deal aims to even that playing field by cutting Japanese tariffs on many of those products.
Cache
From farm to table … to YouTube. That's what students at YouthCity's summer and after school program have started through an ongoing partnership with neighboring Liberty Park Farmers Market.

Cache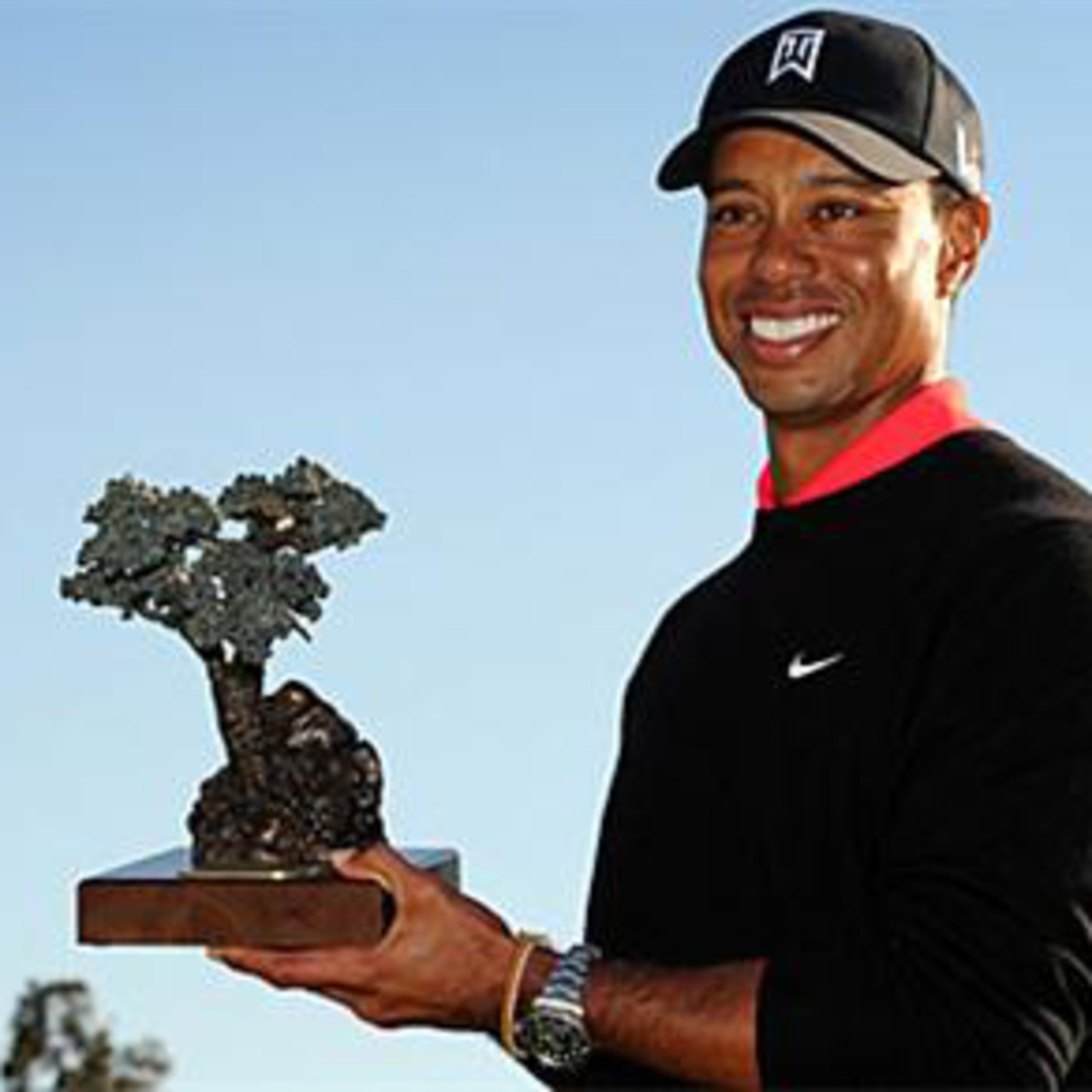 Tiger won Farmers Insurance Open!

Cache
Following years of planning and construction, two new nonmotorized trails at Fishtrap Lake Recreation Area are finished, offering visitors an intimate view of channeled scablands that were roughed out by cataclysmic Ice Age Floods.
Trail markers were set to be installed this weekend, but hikers, mountain bikers and equestrians who already had found their way around the loops since spring are giving rave reviews.
The U.S. Bureau of Land Management began planning the new trails in 2013, two years after Bob Strong, a Spokane hiker, suggested the Fishtrap experience would be vastly more stimulating if a trail system could be established beyond the old ranch roads that had served the previous private landowners.
The "Miller Ranch" had been in Charles Miller's family since 1871 before he and his wife, Diane, sold the 8,000 acres to BLM for $2.5 million in 1992. Summer cattle grazing is still allowed, as fall hikers will notice as they occasionally skip over the cow pies.
Strong was right. The new trails – the product of more than 4,000 hours of volunteer planning and labor – form two joined loops of 4.9 miles and 5.3 miles. The lead visitors to sites never seen from the road routes. Combining the two loops into a figure-8 route makes an outstanding 10-mile trek for foot, bike or horse.
Of the 446,000 acres in Washington managed by BLM, the Fishtrap Recreation Area is emerging as a natural standout for trails. And it's just 30 minutes west of Spokane.
Straddling the Spokane-Lincoln county line, the federal land is a textbook example of channeled scablands that flourish with native plants and wildlife some 12,000-15,000 years after being ravaged by a series of violent floods emanating from Lake Missoula during the Ice Age. The centerpiece is 190-acre Fishtrap Lake, perhaps best-known in modern times for its spring-summer fishing season for trout stocked by the Washington Department of Fish and Wildlife.
Fishtrap had long been an attraction for Native Americans who foraged there and used traps to catch fish near the outlet. "That's the source of the lake's name," BLM archeologist Anne Boyd said.
Some of the rock in the area includes a high amount of flint-like materials Native Americans could collect to make arrowheads, knives, spear points and other tools that require a sharp edge, she said. "Natural caves formed during Ice Age Floods were used as rock shelters."
Fishtrap Lake trails are especially inviting starting in March when hikers are antsy to stretch their legs long before mountain trails are snow-free, said Holly Weiler, the Washington Tails Association's East Side projects coordinator.
"I've never seen so much wildflower diversity in one hike," she said at the end of a late-May outing. She also pointed out that islands of golden aspens light up among scattered ponderosa pines during fall.
"You can hike there through November, and I've cross-country skied there in winter when conditions allow. There's so much more to that country that what you see from Interstate 90."
Indeed, the variety of habitats – wetlands, ponds, lakes, riparian, brush, forest, sage, steppe and grassland have created an outstanding birding spot. Fishtrap is a favorite for native plant groups to visit. Geology enthusiasts know there are mysterious mima mounds to ponder and much more to discover.
Groundbreaking for the new trails began on Sept. 26, 2015, as WTA, the Spokane Mountaineers and Backcountry Horsemen teamed with pulaskis and other tools to celebrate National Public Lands Day with a work party.
"There was some rocky ground to deal with and drainage is an issue in some places," Weiler said. "Despite the arid look to the area, there are a lot of wetlands with lush growth."
The biggest problem for trail makers was dealing with the changes to the landscape caused by the Watermelon Hill fire that leaped through 13,000 acres in 2014. "Snags from the fire's impact on ponderosa pine stands created hazards, especially when the wind blew," she said.
That hazard lingers in a few spots five years after the fire. "One small area had 11 blowdowns after wind events this spring," Weiler said.
Steve Smith, BLM's Spokane-based recreation manager, said he had organized horsemen to join Weiler this weekend in marking the loops with flexible fiberglass Carsonite posts.
Now the trails need visits and wear from hooves, fat tires and feet to keep them tramped out and visible.
Fishtrap South Loop
The South Loop is 5.3 miles and 500 feet of cumulative elevation gain that reward hikers with impressive views of the lake, geologic features, wetlands and a break at Farmer's Landing.
Start through the gate at the northeast end of the parking lot and hike the loop clockwise.
The singletrack trail passes wetlands on the right, rock outcroppings on the left, and goes through the middle of an aspen grove before reaching an earthen stock pond where ducks often rest.
Continue through the gate in the fence and hike up the draw until the trail climbs onto the flat above. At 1.2 miles, bear right on a doubletrack trail coming from the Miller Ranch House trailhead. Go a short way and notice the North Loop trail merging in from the left. Go a short way farther and take the singletrack angling left off the wider trail. The two loop trails share this 0.7-mile segment heading southeast, down off the plateau to a junction (at mile 2 of the hike) on a bluff above The Narrows of Fishtrap Lake.
To do the 10-mile figure 8 loop, go left (north) here. To stay on the South Loop, turn right and hike a scenic 0.2-mile stretch of the bluff with the lake on your left. Watch for cliff swallows and turkey vultures during summer.
The trail makes an S curve away from the lake, goes through fence gate and climbs up to a flat area. Check out the spur trail at 2.6 miles leading left to a scenic point above a cliff that drops to the lake. The crater, big enough to swallow a house on the north side of the spur trail, is a kolk – the erosive result of powerful whirlpools during the Ice Age Floods.
From here, the main trail heads west and then bends south and drops into a vegetated basin of timber heavily impacted by the 2014 Watermelon Fire. Skirt along the cattails rimming a large pothole and up through a pass to another bluff walk. Soon you'll drop down to an open point and picnic spot called Farmers Landing, at 3.6 miles. The lake ends a half mile to the south.
The singletrack heads west from Farmers Landing, through a low, wet area, then merging with a doubletrack that leads 1.7 miles back to the trailhead. The sound of gunfire is common in this stretch from target shooting that occurs nearby.
If water is flowing across the trail in a wetland 0.4 mile before reaching the trailhead, look upstream to the right for boards that enable a dry crossing.
Fishtrap North Loop
The North Loop is 4.9 miles with 460 feet of elevation gain rewarded with long stretches of wide open views and a trip to the lake's edge and back.
Go through the Fishtrap Road parking lot gate. Head south on a doubletrack for nearly 0.4 mile and bear right on a singletrack that forks west at 0.6 mile between two pothole craters. Then the trail heads south along an open rim with wetlands on your right. Bitterroots bloom in the gravely areas here in late May.
At 1.9 miles, the route makes a sharp left onto a double track that's coming from Miller Ranch House. Go a short way south and bear left on a singletrack that's shared with the South Loop to a junction on a scenic bluff overlooking The Narrows of Fishtrap Lake at 2.7 miles.
To do the 10-mile figure-8 loop, go right (south) here. To stay on the North Loop, turn left and head north with the lake on your right for 0.8 mile before the trail turns left from a bluff and leaves the lake behind. Hike to a junction at 3.6 miles and turn right onto a doubletrack.
At 3.9 mile, be on guard for the singletrack angling off to the left. (The doubletrack will get you back to the trailhead, but the singletrack offers more interesting scenery.)
Climb up to a plateau. At nearly 4.3 miles, bear right onto the familiar trail between two pothole craters and hike 0.6 mile north to the trailhead.
Cache
WASHINGTON, Oct. 7, 2019 – Today, the U.S. Department of Agriculture (USDA) announced it will issue $16.2 million in grants (PDF, 325 KB) to provide training, outreach, and technical assistance to underserved and veteran farmers and ranchers.
Cache
New Zealand's main trading banks are defending suggestions they are harder on the farmers than they need to be.

Cache
U.S. President Donald Trump on Monday called his new trade deal with Japan "a game changer for our farmers and our
Cache
The new U.S.-Japan trade deal will provide staged reduction of Japanese tariffs for more than $2 billion worth of U.S. beef and pork, matching access now granted to the 11 Trans-Pacific Partnership trade pact countries, a text of the agreement shows.



Next Page: 25 © Googlier LLC, 2019