Cache
Musings about the Suspended in Pink Raffle.
Thanks to Marthe Le Van's recent article, I have been thinking about the 'Suspended in Pink' raffle.
Here is an extract:
"As a retail storeowner and salesperson, the raffle felt amateurish, gimmicky, and a bit desperate—like when I heard about Facebook for the first time. Ultimately, after reconciling all my perspectives, I believe there is much to applaud in the
Suspended in Pink
raffle. It feels fresh and innovative, optimistic and courageous, liberating and democratic—all worthy consequences pointing toward progress"
Now, I have no problem at all about an idea of mine being compared to the early Facebook- and I am the first to admit the visuals, practicalities and how the raffle is presented still needs some work!
Most raffles are devised as a means of fundraising, to enable an exhibition, event etc... Seen by the Borax Collective , Handshake Jewellery and an American Art Jewellery group ( i am sure there are many many more).

And as Le Van notices, through her many astute questions, fundraising is not the aim of the 'Suspended in Pink' Raffle...
So what is it? and WHY should you take part?

I go to many many exhibitions every year. But As a wanna-be collector, I have only three small pins.
I dont want a specially designed brooch with a groups logo on it, a sample piece or a bunch of postcards as a consolation prize- I want THE piece.
I want to own

Silke Fleischer's

amazing necklace and Sam Hamilton's 'Bread' Like brooch.
As a practitioner is who interested in engagement and audience interaction, I am always looking for ways to get my audience to wear the jewellery, understand it, and imagine owning it- and that, in my view, is the real strength of the 'Suspended in Pink' raffle.
So the idea of raffling off one of the jewellery pieces from the Suspended in Pink Exhibition seemed an obvious idea.
But its more then that....
Once a viewer decides they wish to take part in the raffle, they then can spend up to an hour, going through the exhibition, trying on the jewellery, comparing, assessing, deciding which item THEY would take home.
Deciding which piece of jewellery spoke out the most to them.
And this was then the piece that they would then bet on.
Maybe they would win it, maybe not- but for £5/€6/$8 it seems like a worth while experience to have- the experience of wearing and imagining that favourite piece of jewellery which YOUR ticket could win you....
And here is the good news- the odds of winning in this raffle are actually really high!
Only a small number of people have guessed the same names, and there are a number of exhibitors who's name has not been guessed yet-
So you have a real chance of winning....
All you have to do is email:
suspendedinpink@gmail.com
with: your name, the name of the artist who you want to win-
And to send payment of £5/€6/$8 by paypal to:
suspendedinpink@gmail.com
The winner is announced this Autumn!
Cache
Over the weekend I got a message from Facebook that they were "reducing distribution" of our page because they accuse us of posting 'clickbait: "Your Page has some restrictions, including reduced distribution, . . .

Cache
Welcome to FreedomWorks Foundation's nineteenth regulatory review of 2019! Our Regulatory Action Center proudly updates you with our favorite tidbits from the swamp. We want to smash barriers between bureaucracy and the American people by delivering regulatory news straight to FreedomWorks activists. Check back in two weeks for the next edition.
1) Video of the Week: Unsurprisingly, the United States is not the first country to experience ballooning budgets and astronomical deficits. In the mid-1990's, Canada's debt grew to as high as 70% of GDP, similar to our current debt situation. In this weeks video, John Stossell sits down with Canadian economist David Henderson to discuss how Canada managed to tackle their debt problem by cutting government spending and reducing waste.
2) Why Is the CDC Still Fostering Potentially Deadly Confusion About Vaping and Lung Disease?: "Media outlets, following the lead of the U.S. Centers for Disease Control and Prevention (CDC), continue to blame recent cases of severe respiratory illnesses among vapers on "vaping" and "e-cigarettes" in general, falsely implying a link to legal nicotine products. This misinformation is fostering public confusion that may lead to more disease and death, both from smoking and from the black-market products that have been implicated in the lung disease cases." https://reason.com/2019/09/24/why-is-the-cdc-still-fostering-potentially-deadly-confusion-about-vaping-and-lung-disease/
3) FBI using Facebook ads to gather Russian intelligence: report: "The FBI is reportedly using Facebook ads to gather intelligence on Russia, specifically targeting those who may be or know Russian spies. The FBI is running ads in the Washington, D.C., area, CNN reported on Wednesday, that direct to the FBI field office's website that describes its counterintelligence team and encourages visitors to meet "in person." https://thehill.com/policy/national-security/fbi/464069-fbi-using-facebook-ads-to-gather-russian-intelligence-report
4) Federal Court Upholds FCC Decision to Roll Back Obama-Era Net Neutrality Rules: "Today, by a 2-1 vote, the United States Court of Appeals for the District of Columbia Circuit sided largely with the FCC, upholding the primary regulatory rollback as a valid exercise of its authority. In the nearly 200 page opinion, which is heavy on technical detail, the court wrote that while the challengers raised "numerous objections" aiming to show that the FCC's reclassification is "unreasonable," the judges found them "unconvincing." https://reason.com/2019/10/01/federal-court-upholds-fcc-decision-to-roll-back-obama-era-net-neutrality-rules/
5) Trump to issue executive order 'protecting' Americans from 'Medicare for All' campaign proposals pushed by Democrats: "The executive order, which he is scheduled to discuss at a speech in Florida later Thursday, is intended to bolster Medicare Advantage, private Medicare insurance for seniors that currently covers 22 million people, senior administration officials said on a call with reporters. The plan would also offer more affordable plan options, increase use of telehealth services and bring payments in Medicare fee-for-service program in line with payments for Medicare Advantage, officials said." https://www.cnbc.com/2019/10/03/trump-to-issue-executive-order-protecting-americans-from-medicare-for-all.html
6) Treasury to create tool to help people redeem billions in unclaimed savings bonds: "Sen. John Kennedy (R-La.) on Wednesday said that the Treasury Department will create an online tool to help people redeem billions of dollars in savings bonds. About $26 billion in matured savings bonds are in the U.S. Treasury and have yet to be redeemed. Using the department's forthcoming tool, people will be able to verify against Treasury Department records if they have any savings bonds dated after 1974 that can be redeemed, Kennedy's office said in a news release." https://thehill.com/policy/finance/464057-senator-treasury-will-create-tool-to-help-people-redeem-billions-of-dollars-in
7) Trump takes heat from right over vaping crackdown: "The Trump administration is under fire from conservative groups and some GOP lawmakers, who are pushing back over its planned crackdown on e-cigarette flavors. They say the administration is overreaching, and the flavor ban will harm small businesses, a violation of core Republican free market principles." https://thehill.com/policy/healthcare/464470-trump-takes-heat-from-right-over-vaping-crackdown
Cache
Government employees enjoy more protection than employees of private-sector companies when it comes to speaking their minds about politics or other matters of public concern outside the workplace. A public employee may not be fired or disciplined for engaging in "constitutionally protected" speech. To be constitutionally protected, the speech must be on a "matter of […]
The post Nashville Trump Supporter Fired Over Facebook Post Wins Trial appeared first on HR Daily Advisor.
Cache
El Centro Santa Fé nos está invitando al Espectáculo Crystal del Cirque Du Soleil; debemos seguirlos en sus redes sociales en Facebook e Instagram como @centrosantafe y realizar una compra por un mínimo de $2,000 en los locales participantes del centro comercial el próximo jueves 03 de octubre de 2019, y acudir a su centro de atención ubicado a un costado de El Farolito de 11.00 a 17.0 horas; debemos presentar el ticket original de ese día y por un mínimo de $2,000 y nuestro INE. Si somos una de las primeras 10 personas, nos darán un Pase Doble. Aplican restricciones; el ticket no es acumulable y no participan tickets de monederos electrónicos ni tarjetas de regalo. No participan las tiendas Sears, Liverpool, Chedraui, Sanborns , Saks Fifth Avenue, Palacio de Hierro ni Casa Palacio.

Cache
It looks like Sony is taking Facebook functionality out of PS4. When Facebook integration was all the rage some five years ago, Sony decided to add support for it natively on PS4. The feature allowed players to use their Facebook real name and profile picture on PSN, and upload screenshots and videos directly to Facebook. […]
The post Facebook integration may be on the way out of PS4 appeared first on VG247.
Cache
Lovely grapes, Pop Up "Beach" and Market with DJ Praça de Carlos Alberto, Porto, Portugal A great moment to shop for some fresh produce and trinkets and kick back for a while.  and Follow Join A Gardener's Notebook on Facebook Don't miss a single post! Sign up for the Gardener's Notebook Mailing List * A […]

Cache
Ο Απόστολος Δοξιάδης, φίλος του Πέτρου Τατσόπουλου, θέλησε να ενημερώσει τους χρήστες του Facebook για την κατάσταση υγείας του πρώην βουλευτή και έγραψε χιουμοριστικά πως του ανακοίνωσε την «παραίτησή» του ως εκπρόσωπος Τύπου καθώς θα αναλάβει ο ίδιος ο πολιτικός και συγγραφέας... το κομμάτι της «επικοινωνίας» του παίρνοντας εξιτήριο από το νοσοκομείο. Συγκεκριμένα, ο Απόστολος Δοξιάδης έγραψε στο Facebook: «Σήμερα το απόγευμα παρέδωσα στον Petros Tatsopoulos την παραίτησή μου από προσωρινός Εκπρόσωπος Τύπου του, ρόλου που μου ανέθεσε η φιλία μας, η οικογένειά του και η τύχη. Ο Πέτρος απεδέχθη την παραίτησή μου και με ευχαρίστησε για τις υπηρεσίες μου. Ως τελευταία μου ενέργεια, με παρακάλεσε να ανακοινώσω ότι θα αναλάβει τα χρέη του Εκπροσώπου Τύπου του εαυτού του από την Πέμπτη, όταν θα επανέλθει στην έδρα του.»
ΑΝΑΚΟΙΝΩΣΗ
Σήμερα το απόγευμα υπέβαλα στον Petros Tatsopoulos την παραίτησή μου από προσωρινός Εκπρόσωπος Τύπου του, ρόλου που μου ανέθεσε η φιλία μας, η οικογένειά του και η τύχη.
Ο Πέτρος απεδέχθη την παραίτησή μου και με ευχαρίστησε για τις υπηρεσίες μου. Ως τελευταία μου ενέργεια, με παρακάλεσε να ανακοινώσω ότι θα αναλάβει τα χρέη του Εκπροσώπου Τύπου του εαυτού του από την Πέμπτη, όταν θα επανέλθει στην έδρα του.
Έτσι, λοιπόν, καταλαβαίνουμε πως ο ίδιος ο Πέτρος Τατσόπουλος του ανακοίνωσε ότι θα πάρει εξιτήριο την Πέμπτη. Οι χρήστες κάτω από την ανάρτηση σχολιάζαν θετικά την εν λόγω ανακοίνωση και δεν έκρυβαν τη χαρά τους για το γεγονός ότι βελτιώθηκε η υγεία του πολιτικού και πλέον θα βγει από το νοσοκομείο. Υπενθυμίζεται πως ο Πέτρος Τατσόπουλος υπεβλήθη σε κρίσιμη καρδιοχειρουργική επέμβαση για το οξύ διαχωριστικό ανεύρυσμα αορτής που υπέστη πριν από λίγες ημέρες ενώ την Παρασκευή (4/10) βγήκε από τη Μονάδα Καρδιοχειρουργικής Ανάνηψης του Ιπποκράτειου και συνέχισε τη νοσηλεία του σε τρίκλινο θάλαμο στην Α' Πανεπιστημιακή Καρδιοχειρουργική κλινική.
Cache
Μια έντονη κόντρα μέσω social media έχει ξεσπάσει μεταξύ της νυν και της πρώην πολιτικής ηγεσίας του υπουργείου Υγείας, έπειτα από τη

θλιβερή είδηση της καθηγήτριας πανεπιστημίου

, η οποία άφησε την τελευταία της πνοή σε ηλικία 52 ετών σε ασθενοφόρο, κατά τη διακομιδή της από την Αρχαία Ολυμπία στα Ιωάννινα, λόγω έλλειψης καρδιοχειρουργικής μονάδας στην Πελοπόννησο....
Αρχικά, τοποθετήθηκε μέσω Facebook ο

Παύλος Πολάκης

, ο οποίος έγραψε σχετικά με το γεγονός: «Είμαι στα Σφακιά.Έμαθα πριν λίγο για το θλιβερό γεγονός του θανάτου της πενηντάχρονης με τη ρήξη ανευρύσματος θωρακικής αορτής καθ οδόν από Πύργο προς Γιάννενα.
ΜΠΟΡΕΙ ΚΑΠΟΙΟΣ ΝΑ ΜΟΥ ΑΠΑΝΤΗΣΕΙ ΓΙΑΤΙ ,ΜΕ ΤΕΤΟΙΑ ΔΙΑΓΝΩΣΗ,ΔΕΝ ΧΡΗΣΙΜΟΠΟΙΗΘΗΚΕ ΤΟ ΕΛΙΚΟΠΤΕΡΟ ΤΗΣ ΒΑΣΗΣ ΑΚΤΙΟΥ ΤΟΥ ΕΚΑΒ ΓΙΑ ΤΗΝ ΔΙΑΚΟΜΙΔΗ;;;;;;
Η βάση λειτουργεί και έχουν σωθεί ασθενείς από τον Απρίλιο!!!!».
Στην ανάρτηση αυτήν σήκωσε… το γάντι ο

Βασίλης Κικίλιας

, ο οποίος από το ίδιο μέσο κοινωνικής δικτύωσης, έγραψε: «Ο κ. Ξανθός και ο κ. Πολάκης μετά από 4 χρόνια στο Υπουργείο Υγείας, θα έπρεπε να ντρέπονται περισσότερο και να μιλούν λιγότερο. Είναι αυτοί που έκλεισαν την

καρδιοχειρουργική

κλινική του Ρίου. Αντί να αναλάβουν τις ευθύνες τους και να ζητήσουν σήμερα συγγνώμη, παριστάνουν τους σχολιαστές για τον τρόπο διακομιδής.
Οι αεροδιακομιδές γίνονται όταν έχουν εξαντληθεί όλοι οι υπόλοιποι πιθανοί τρόποι διακομιδής.

Δευτερογενείς αεροδιακομιδές δεν πραγματοποιούνται μεταξύ χερσαίων περιοχών.

Αν και γιατρός, ο κ.

Πολάκης

αγνοεί σκοπίμως τόσο το συνολικό χρόνο εκτέλεσης της αεροδιακομιδής, όσο και την επιβάρυνση στην κατάσταση του ασθενούς από τις συνθήκες.
ΥΓ: Αναφορικά με την πολυδιαφημιζόμενη από τον κ. Τσίπρα βάση στο Άκτιο, αυτή εκτελεί αεροδιακομιδές μόνο με το φως της ημέρας.
Δυστυχώς περισσεύει το θράσος τους και λείπει η ντροπή».
Στην απάντηση του νυν υπουργού Υγείας έδωσε ανταπάντηση ο πρώην αναπληρωτής υπουργός, ο οποίος ανάρτησε τη δημοσίευση του κ.

Κικίλια

, για να σχολιάσει: «Προσοχή, Προσοχή!!
Μου απάντησε ο κύριος Κικιλιας στο ερώτημα που έθεσα χθες για το

θάνατο της καθηγήτριας

κατά τη διακομιδή της προς Γιάννενα από Πύργο στο ασθενοφόρο του ΕΚΑΒ, γιατί δεν χρησιμοποιήθηκε το ελικόπτερο του Ακτίου!
Λοιπόν, χθες προσπάθησα να είμαι ευγενικός σήμερα λόγω του θράσους και της ΑΓΝΟΙΑΣ που επιδεικνύει ο κύριος Κικιλιας ΔΕΝ ΘΑ ΕΙΜΑΙ….
Επειδή λοιπόν κύριε Κικίλια εγώ είμαι ΠΟΛΥ ΣΧΕΤΙΚΟΣ με το αντικείμενο της επείγουσας Ιατρικής και έχω σώσει εκατοντάδες ανθρώπους στη ζωή μου

Επειδή ως υπουργός ενδιαφερόμουν σε ΚΑΘΗΜΕΡΙΝΗ ΒΑΣΗ για τέτοια προβλήματα και πάντα ΕΔΙΝΑ ΛΥΣΕΙΣ (γιατί ΞΕΡΩ την ουσία του θέματος και όχι μόνο τη διαδικασία) ,όταν η ολιγωρία ,η ανεπάρκεια ή η γραφειοκρατία μπέρδευε τα πράγματα
Όταν έχεις ένα περιστατικό με τέτοια βαριά διάγνωση που δεν μπορεί να αντιμετωπιστεί στην υποδομή υγείας που έχει μεταφερθεί ,ψάχνεις και βρίσκεις το ΣΥΝΤΟΜΟΤΕΡΟ ΤΡΟΠΟ ΜΕΤΑΦΟΡΑΣ προς τον υγειονομικό σχηματισμό που μπορεί να το αντιμετωπίσει. Κάνεις δηλαδή Scoop and Run και όχι stay and play, αν καταλαβαίνετε τι εννοώ

Στη συγκεκριμένη περίπτωση ο συντομότερος τρόπος ΗΤΑΝ ΤΟ ΕΛΙΚΟΠΤΕΡΟ ΤΗΣ ΒΑΣΗΣ ΤΟΥ ΑΚΤΙΟΥ, το οποιο έμαθα πως δεν ήταν σε άλλο περιστατικό για να υπάρχει καθυστέρηση στην ανταπόκριση. (Θα πήγαινε το ελικόπτερο από το Άκτιο στην Ανδραβίδα και σε αυτό το χρόνο θα είχε μεταφερθεί το περιστατικό από τον Πύργο εκεί)

Σε ποιο βιβλίο Ιατρικης ή σε ποιο νόμο γράφεται πως οι δευτερογενείς διακομιδές ΔΕΝ ΓΙΝΟΝΤΑΙ ΜΕ ΕΝΑΕΡΙΑ ΜΕΣΑ;;; Τόση ασχετοσύνη πια;;;; Ποσά περιστατικά έχουν μεταφερθεί τα τελευταία μόνο καλοκαίρια από την ευρύτερη περιοχή της Χαλκιδικής προς νοσοκομεία της Θεσσαλονίκης με το ελικόπτερο της Πυροσβεστικης που επιχειρεί εκεί τα Παρασκευοσαββατοκύριακα του καλοκαιριού;; Ποσά περιστατικά από την ηπειρωτική Ελλάδα έχουν μεταφερθεί με εναέρια μέσα λόγω του επείγοντος της κατάστασης από νοσοκομεία της περιοχής προς νοσοκομεία των Αθηνών;;; Ζητήστε από το ΕΚΑΒ να σας δώσει ονομαστικό κατάλογο !!

Να σας ενημερώσω επίσης ότι το ελικόπτερο δεν πετάει στα 15.000 πόδια για να υπάρχουν Αιμοδυναμικό προβλήματα στο συγκεκριμένο περιστατικό από τις μεταβολές των πιέσεων κατά την πτήση, αλλά πολύ χαμηλότερα. Τέλος η ώρα θανάτου της Ασθενούς αναφέρεται πως ήταν 6.30 το απόγευμα στο ύψος της Άρτας έχοντας ξεκινήσει από τον Πύργο. ΔΗΛΑΔΗ υπήρχε άφθονος χρόνος με το ΦΩΣ ΤΗΣ ΗΜΕΡΑΣ για να μεταφερθεί η ασθενής!!!!! (Εκτός αν στην άριστο τέλους πλέον νυχτώνει Οκτώβρη μήνα από τις τρεις το μεσημέρι….)

Για δε το πρόβλημα της ουσιαστικά Θωρακοχειρουργικής και δευτερευόντως

Καρδιοχειρουργικης

πανεπιστημιακής κλινικής στην Πάτρα που μετά την αποχώρηση του προηγούμενου διευθυντή που ήρθε καθηγητής στο Αττικό ,σταμάτησε να εφημερεύει για έκτακτα Καρδιοχειρουργικα, ΞΕΡΩ ΠΩΣ ΕΧΕΤΕ ΠΑΡΕΙ ΑΝΑΛΥΤΙΚΗ ΕΝΗΜΕΡΩΣΗ ΓΙΑ ΟΛΑ ΟΣΑ ΚΑΝΑΜΕ ΓΙΑ ΝΑ ΑΝΟΙΞΕΙ και τις αντιστάσεις και ανεπάρκειες του τοπικού κυκλώματος που δεν θελει να λειτουργήσει εκεί η Κλινική. Για να μην τα λέω εγώ σας ΠΡΟΚΑΛΩ ΝΑ ΔΗΜΟΣΙΕΥΣΕΤΕ ΕΣΕΙΣ ΤΗΝ ΕΝΗΜΕΡΩΣΗ ΠΟΥ ΕΧΕΤΕ ΓΙΑ ΤΟ ΤΙ ΚΑΝΑΜΕ και ελπίζω να το ολοκληρώσετε .

ΤΕΛΟΣ μήπως να ρωτήσετε αυτούς που σας συμβουλεύουν και γράψατε όλα αυτά τα απαράδεκτα και αβάσιμα (ΑΛΛΑΞΤΕ ΤΟΥΣ) γιατι δεν χρησιμοποιήθηκε, αφού επιλέχθηκε οδική μεταφορά ,η ΚΙΝΗΤΗ ΜΟΝΑΔΑ του Εκαβ της περιοχής που είχε μέσα ειδικευμένο γιατρό αλλά επιλέχθηκε απλό ασθενοφόρο με σύνοδο μη ειδικό γιατρό
ΑΥΤΑ ΠΡΟΣ ΩΡΑΣ και επαναλαμβάνω εμπλουτίζοντας παλαιότερη συμβουλή μου για διάβασμα-διάβασμα -διάβασμα και ενημέρωση-ενημέρωση-ενημέρωση για τις δυνατότητες του συστήματος επείγουσας μεταφοράς που σας παραδώσαμε .
Παύλος Πολακης βουλευτής Συριζα Χανιων ,πρώην Αναπλ Υπ.Υγειας ,γενικός Χειρουργος-εντατικολόγος
».
Cache
Les USA demandent à Facebook de ne pas procéder au chiffrement de bout en bout de ses services de messagerie,
pour être en mesure de mieux protéger les enfants

Le procureur général des États-Unis, William Barr, a engagé des poursuites contre Facebook et d'autres services Internet pour mettre fin aux efforts de chiffrement de bout en bout, cette fois au nom de la lutte contre la pornographie enfantine. Barr, le secrétaire par intérim à la Sécurité intérieure Kevin McAleenan, le ministre australien...

Cache
Paypal décide de se retirer du projet Libra de Facebook et devient le premier membre du consortium à l'avoir fait
s'acheminerait-on vers la mort du projet ?

Décidément, le projet Libra de Facebook n'est pas au bout de ses peines. Ce projet devrait à terme permettre à ses deux milliards d'utilisateurs d'acheter des biens ou d'envoyer de l'argent aussi facilement qu'un message instantané. Depuis l'annonce de ce projet, Facebook s'est mis à la recherche de partenaires financiers tels que PayPal,...

Cache
Businesses live and die by Social Media in today's economy, and Medical Practices are not immune from bad reviews. Businesses have options regarding bad reviews: they can ignore them, fight them or respond, especially if the comment is especially grievous. However, due to HIPAA, Medical Offices cannot respond to any complaint other than the boilerplate:
"We at ABC Medicine take all comments regarding our practice very seriously. We request that if you have an issue, please contact the office."
Medical Professionals, being human, at times want to respond to a complaint.
Elite Dental Associates, located in Dallas Texas, found out the hard way that this is a HIPAA violation:
"

Responding to online patient reviews just cost a dental practice $10,000 after it was accused of disclosing a patients' health information in social media posts.
Elite Dental Associates ran into trouble after a patient filed a complaint with the OCR in June 2016 alleging the practice responded to a social media review posted on Yelp, an online business review forum, by disclosing the patient's last name and details of her treatment plan, insurance and cost information."
There is a thought that if a patient posts about their medical treatment, giving details, that it is now permissible for the Medical Office to respond. This is not true:
"Experts on social media say that whenever doctors or healthcare professionals post on social media sites they need to be aware of HIPAA regulations and protect the confidentiality of patients."
As an Administrator, I once had to take down a facebook site because patients were posting pictures of themselves in the exam area, thus violating HIPAA privacy.
In medical facilities now, you may see signs posted requesting 'No Video or Pictures during the appointment.' This is because HIPAA clearly states that personal health information cannot be posted in any public area, including Social Media.
Cache
Mitch McConnell and Lindsey Graham lead condemnation of foreign policy move that could prove 'disaster in the making'Donald Trump with Mark Milley, the chairman of the joint chiefs of staff, in the Cabinet Room on Monday. Lindsey Graham said abandoning the Kurds would be 'a stain on America's honour'. Photograph: Carolyn Kaster/APDonald Trump was dangerously isolated on Monday as, in a rare rebuke, some of his most loyal allies revolted against his decision to withdraw US troops from north-eastern Syria.Senate majority leader Mitch McConnell led a chorus of Republicans who, having defended the president on almost every other issue – including over impeachment – decided to draw a line in the sand."A precipitous withdrawal of US forces from Syria would only benefit Russia, Iran, and the Assad regime," McConnell said. "And it would increase the risk that Isis and other terrorist groups regroup."He added: "As we learned the hard way during the Obama administration, American interests are best served by American leadership, not by retreat or withdrawal."The criticism was significant because McConnell is usually at pains not to cross Trump even at his most capricious. Last week the Kentucky senator released a Facebook video promising to stop Democratic-led impeachment in its tracks.Article 1 of the United States constitution gives the House of Representatives the sole power to initiate impeachment and the Senate the sole power to try impeachments of the president. A president can be impeached if they are judged to have committed "treason, bribery, or other high crimes and misdemeanors" – although the constitution does not specify what "high crimes and misdemeanors" are.The process starts with the House of Representatives passing articles of impeachment. A simple majority of members need to vote in favour of impeachment for it to pass to the next stage. Democrats currently control the house, with 235 representatives.The chief justice of the US supreme court then presides over the proceedings in the Senate, where the president is tried, with senators acting as the jury. For the president to be found guilty two-thirds of senators must vote to convict. Republicans currently control the Senate, with 53 of the 100 senators.Two presidents have previously been impeached, Bill Clinton in 1998, and Andrew Johnson in 1868, though neither was removed from office as a result. Richard Nixon resigned in 1974 before there was a formal vote to impeach him.Martin BelamThe unusual fracture emerged on Sunday night when, shortly after a phone conversation between Trump and Turkey's president Recep Tayyip Erdoğan, the White House announced removal of US troops from the Syria-Turkey border area. "Turkey will soon be moving forward with its long-planned operation into Northern Syria," it added.Critics of all political stripes have long feared that the move could open the way for a Turkish strike on Kurdish-led fighters in the area. Kurdish groups have fought alongside a small US presence in Syria to drive Islamic State militants from the region.The Republican backlash was rapid and potentially unnerving for a president whose fate is tethered to the party and the assumption that it will acquit him in the Senate if, as widely expected, the Democratic-led House of Representatives votes for impeachment.Lindsey Graham, chairman of the Senate judiciary committee, who has become an outspoken defender (and frequent golf partner) of Trump, did not acquiesce this time. Abandonment of the Kurds would be "a disaster in the making", he said, and "a stain on America's honour".Graham told Fox News: "I hope I'm making myself clear how short-sighted and irresponsible this decision is. I like President Trump. I've tried to help him. This, to me, is just unnerving to its core."Graham wrote on Twitter that if the plan goes ahead, he will introduce a Senate resolution opposing it and seeking reversal of the decision. He added: "We will introduce bipartisan sanctions against Turkey if they invade Syria and will call for their suspension from NATO if they attack Kurdish forces who assisted the US in the destruction of the ISIS Caliphate."Kevin McCarthy, the top Republican in the House, whose attempts to defend Trump's phone call with Ukraine's president have provoked mockery, said: "If you make a commitment and somebody is fighting with you, America should keep their word."Michael McCaul of Texas, the lead Republican on the House foreign affairs committee, also urged the president to reconsider. "The United States should not step aside and allow a Turkish military operation in north-east Syria," he said. "This move will undermine our ongoing campaign to prevent an Isis resurgence and will ultimately threaten our homeland."Additionally, the United States needs to stay engaged to prevent further destructive involvement in the region from our adversaries like the Assad regime, Putin and Iran."Notably, senator Marco Rubio of Florida, reluctant to criticise Trump even when the president suggested that China investigate former vice president and 2020 election rival Joe Biden, was clear , describing the retreat as "a grave mistake that will have implications far beyond Syria"And Nikki Haley, Trump's former UN ambassador, admonished Trump without mentioning his name. "We must always have the backs of our allies, if we expect them to have our back," she tweeted. "The Kurds were instrumental in our successful fight against ISIS in Syria. Leaving them to die is a big mistake. TurkeyIsNotOurFriend"Ominously for Trump, even conservative Fox News aired dissent. Host Brian Kilmeade described the pullout as "a disaster", telling viewers of Fox & Friends: "Abandon our allies? That's a campaign promise? Abandon the people that got the caliphate destroyed?"Republicans who have contradicted Trump before did so forcefully again. Utah senator Mitt Romney described Trump's announcement as "a betrayal", adding: "It says that America is an unreliable ally; it facilitates ISIS resurgence; and it presages another humanitarian disaster."Romney and Democratic senator Chris Murphy issued a joint statement insisting Trump's administration "explain to the American people how betraying an ally and ceding influence to terrorists and adversaries is not disastrous for our national security interests".Democrats also piled in but there was a lone voice of support for the president on Capitol Hill. Republican senator Rand Paul, long a critic of foreign intervention, said: "So many neocons want us to stay in wars all over the Middle East forever. [Trump] is absolutely right to end those wars and bring the troops home."Trump himself was undeterred by the blowback. Speaking at the White House on Monday, he said he has "great respect" for the prominent Republican critics. And added: "People are extremely thrilled because they say it's time to bring our people back home. We're not a police force. They're policing the area. We're not a police force. The UK was very thrilled at this decision … many people agree with it very strongly."
Cache
Once upon a time in a blog land faraway there lived a host of vivacious characters known as bloggers. We had parties right here in Bloggingham castle. Writers were born. Authors were published. Artists carved out names for themselves in the vast wall of space known as the Blogogsphere, displaying their talents for all to see and enjoy. We memed a lot. And cheered each other on. Linking was prolific and effective for blog building and expanding networks - until Blogger slapped our typing hands and said "slow down, little Bloggers, you're getting too smart."

I loved that my reading list for the day was written by friends. You can't say that when you choose a dusty book from the shelf of normal life. People shared their deepest darkest and brightest brave. We were a community of caring people behind thriving webpages full of ire and fire. There were learning curves, too. And mischief-makers sometimes...but even in the rarity of the occasional meanness, it was nothing compared to the vileness of what we see on social media pages today. If someone started something testy, another blogger would raise the bar higher, jostling with well chosen words and a sense of kindness that I miss in the world.

There's much talk on Facebook about how we miss the old days, the old community. It was a safer place to be. One of the "oldies" (you know who you are) said to me earlier today that he missed the glory days of blogging. I've heard that sentiment many times of late. We are weary of wailing politics and memes that don't mean anything.
Just so you know, Bloggingham is still my home. The yard is a little overgrown and the moat needs cleaning, but Homer and I still wander aimlessly through its ever-changing landscape and hold court in the dungeon when things go awry.

I have a feeling that ten years from now, maybe sooner, Facebook and Twitter and Instagram will be the "old" communities, and will have morphed into something unusable and complicated. But we won't long for them the way we seem to be rambling on about the good old days in the Blogosphere.

I don't know if you still have a blog, but if you do, I hope you'll drop in from time to time.
I really need to clean out that dungeon. There may still be a few old bloggers in there.
Follow Me
Like Our Facebook Page
Cache
My first granddaughter. Oh, the dresses! The priss! The makeup! The pencil skirts!
A girl!!
A beautifully powerful girl.
When I looked in the mirror today I saw my mother and a flash of little Bree. She's a combination of all who love her past and present. My mother would have adored her crooked smile. I like to think they met somehow, somewhere, as one left the earthly plane and the other made an entrance.
We are connected in eternal ways - all of us - that only stardust and mirrors recognize. My granddaughter just landed here bathed in the wisdom of the universe.
I will pay attention.
#NewWisdom #Blessings #PeacePurpose #peacefulsnuggles
Follow Me
Like Our Facebook Page
Cache
Angry Birds Friends Tournament T674 is out now! Play eight pig-packed new levels, and compete with friends and find out who's the ultimate bird flinger! The gameplay mixes different elements from different games — both Facebook and mobile.

Cache
Angry Birds Friends Tournament T673 is out now! Play six pig-packed new levels, and compete with friends and find out who's the ultimate bird flinger! The gameplay mixes different elements from different games — both Facebook and mobile.

Cache
La page Facebook de Chrétiens en Algérie a publié ce jour, 7 octobre, un « cri de détresse » de l'église protestante de Boudjima (wilaya de Tizi Ouzou, en Grande Kabylie). Nous, église de Boujimaa (Alma Hrour) informons l'ensemble de la population et nos frères et sœurs chrétiens que les autorités maintiennent la fermeture de…
Cache
Through a post he shares on his Facebook page, the 'Chasing Amy' filmmaker reveals that Jeff Anderson, Brian O'Halloran and Jay Mewes have agreed to come back for the third movie.

Cache
Spokane City Councilwoman Karen Stratton's endorsement last summer of a marijuana business seeking a license in Pasco has prompted formal allegations of unethical conduct.
The complaint, made to the city's volunteer Ethics Commission, was made in the midst of a re-election campaign for Stratton, and as she and her husband navigate a bankrupcty case complicated by her own ties to the marijuana industry. The complaint was made by Spokane resident Neil Muller, who has made political contributions to Republican lawmakers and former political foes of Stratton. He alleges a letter the councilwoman sent, on official city letterhead, violates "both in spirit and specifically" several provisions of the city's ethical code, including prohibitions on conflicts of interest and using an official position for personal financial gain.
Stratton said her relationship with Lucky Leaf, a marijuana retailer that opened in downtown Spokane in 2015, was borne out of her official role on the council assisting a business with complaints from the public. The pot shop opened amidst many protests from a nearby church four years ago. Stratton also said the marijuana production business she operates with her husband and other family partners does not have a processing license from the state, which would be necessary to sell their product directly to a retail store.
"I wrote it as a city councilperson, to me it was a city council to city council thing," Stratton said, adding that she did not believe her actions were violations of the city's ethical code.
The letter urges members of the Pasco City Council to consider the economic opportunities afforded by retailers such as Lucky Leaf, drawing on the transformations along First Avenue in downtown Spokane where the shop is located.
"The area has seen a resurgence of investment in recent years, and Lucky Leaf has been an important part of that resurgence," Stratton wrote in her letter.
The owners of Lucky Leaf opened the store in Spokane after city officials forced closure of their Pasco storefront in 2015, and were hoping lawmakers there would reconsider their ban on stores during the summer of 2018. A ban on marijuana businesses in the central Washington city remains in place.
Stratton said she was approached by David and Shilo Morgan, owners of Lucky Leaf, to write a letter on their behalf, and she conferred with the City Council's policy advisor, Brian McClatchey, before sending her own letter.
"I know Brian and I talked about it," Stratton said. But Stratton said the conversation did not include whether writing the letter on city letterhead was appropriate.
When Washington regulators established the legal marijuana industry in the state, they split licenses to operate in the business into three categories: producers, processors and retailers. Producers are allowed by law only to sell to other producers or to processors. Processors are allowed to sell to retail stores. Some businesses own both producer and processor licenses, but Stratton's business does not, which means her farm cannot sell directly to Lucky Leaf.
"Had that been a processor, I probably wouldn't have done it," Stratton said. "We don't sell to retailers."
David Morgan said Monday his business has never purchased directly from Stratton.
"There's really no business connection," he said.
But nothing in the law would prevent product her business had sold to a processor from ultimately winding up on Lucky Leaf's shelves.
The letter, in the upper right corner, includes the logo of the City of Spokane and Stratton's official office. Muller, in his complaint, urges the Ethics Commission to examine whether that official statement should be considered a conflict of interest.
"Stratton could have easily chosen to write a personal and/or business letter supporting her cannabis business colleagues and forwarding her personal political beliefs," Muller wrote. "Instead, she invoked her office and the City of Spokane in a most improper manner."
Stratton said the letter has been shared in Republican circles online, and the councilwoman canceled her scheduled appearance at an unrelated candidate event with the local GOP because they hadn't called her to question her motives before posting the letter on their Facebook page in August.
"If I've done something wrong, I've been very transparent about it," Stratton said. "I just can't believe that this would be an ethics complaint. David Condon, Andy Rathbun and Jim Hedemark will do whatever they can to make this hard for me. Period."
Rathbun is running against Stratton for her seat in northwest Spokane, and Hedemark is a political consultant for Rathbun's campaign. Condon, Spokane's mayor, reposted on his personal Facebook page a link to a blog shared to a local politics group mentioning the Strattons' bankruptcy and her letter to the Pasco City Council.
The complaint also alleges a violation of the ethics code that prohibits the acceptance of gifts or gratuity for public services if it was "intended to serve as a reward for any official action on their part." Lucky Leaf made a $1,000 contribution to Stratton's re-election campaign Aug. 8, according to Public Disclosure Commission filings, but Morgan said the letter was not discussed before his firm made the donation.
Rathbun said he knew Muller professionally, but was unaware the ethics complaint had been filed. He declined to say whether the letter was an appropriate use of city resources.
"She wrote the letter, so she'll have to answer as to her motivations," Rathbun said.
Condon said in an email over the weekend that he had not coordinated with anyone in posting the link on his personal Facebook page. The mayor and Stratton have quarreled publicly several times in the past few years over issues including pay for department heads, Condon's push for a restructured 911 response system in the city and the handling of the ouster of former Spokane Police Chief Frank Straub.
Muller has not contributed to Rathbun's campaign, according to records filed with the Washington Public Disclosure Commission. But he contributed to Condon's 2011 and 2015 mayoral campaigns, as well as a $50 donation in 2015 to Evan Verduin, who was running against Stratton. Verduin earned the mayor's endorsement in that contest.
Stratton has recused herself from some votes involving the marijuana industry in the past, including when an arcade with dubious origins attempted to block the opening of a retailer on East Sprague Avenue.
As of Monday, the city's Ethics Commission had not scheduled a meeting to discuss the complaint.
Cache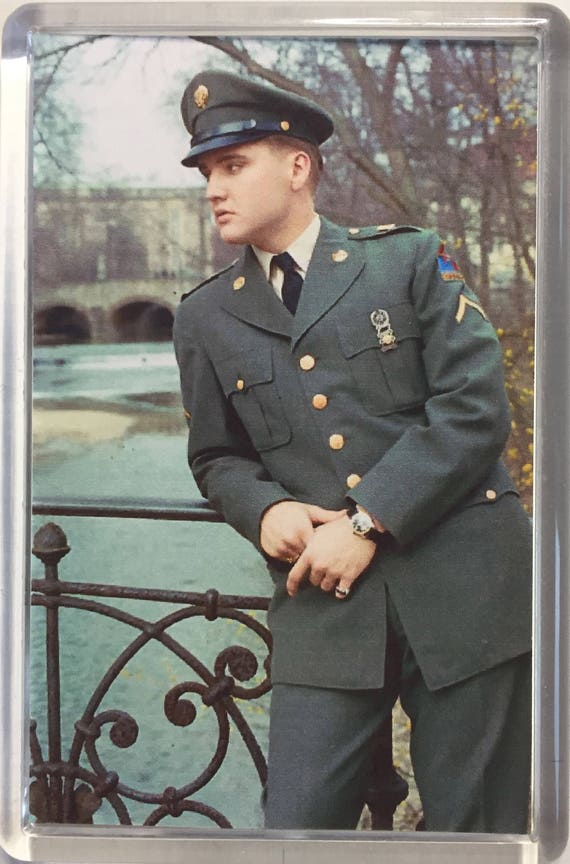 1.50 GBP
Brand New Candid Photo Poster Fridge Magnets & Keyrings featuring...

Elvis Presley (1935 - 1977)

Second Armored Division - "Hell On Wheels"...

Choose from... Fridge Magnet or Jumbo Keyring!

Choose from any one of the above listed... magnet or keyrings!

Choose your keyring connector... Clear, Blue, Black, Red, Green, Yellow or White!

NB: JUMBO Keyring DOES NOT come with CONNECTOR COLOURS!


Other Elvis Army Days Magnets & Keyrings available!

Heart Shaped Keyrings also available!

Covered Keyrings, Silicone Keyrings & Keyring Torches also available on request!

Why not ask us about our full range of products!

Should there be a particular actor/ actress that you would like but don't see listed, please send us a message with your request!

We can provide you with your favourite Movie Star in any of our Magnets, Keyrings, Pens etc.

Please ask for details!


Jumbo, Covered & Silicone Keyrings also available on request!

Why not ask us about our full range of products!

Or why not check out our other Magnets & Keyrings!

Ideal gift for the film buff and movie lover...

Please feel free to contact me if you have any questions about this or any other item from our shop!

Find us on Facebook - Original Film Cell Co & Movie Memorabilia

Own a piece of Cinematic history which will surely grow in value in the coming years.

=========================================================================
The Magnet is 50mm by 70mm with the poster image encased inside which is 45mm by 65mm. (approx.)

The Mini Magnet is 55mm by 40mm with the poster image encased inside which is 50mm by 35mm. (approx.)

The Keyring is 55mm by 40mm with the poster image encased inside which is 50mm by 35mm. (approx.)

The Jumbo Keyring is 50mm by 75mm with the poster image encased inside which is 45mm by 70mm. (approx.)

=========================================================================
All our items... keyrings/ magnets/ pens etc are carefully packaged and mailed in padded jiffy envelopes!

=========================================================================

Customers outside the UK please email us for a P&P quote first before you purchase, Thank you!
=========================================================================

Thanks for visiting :)
Cache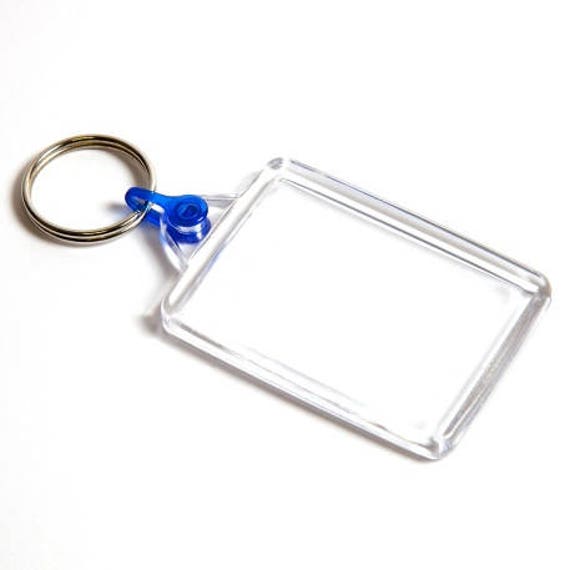 0.99 GBP
Brand New Blank Acrylic Keyring/ Make Your Own...

Choose from... Clear, Red, Blue, Black, Yellow, Green or White connectors

Rectangular Keyring - Insert size: 50mm x 35mm.

Individually bagged!

Jumbo Keyrings COMING SOON!

Make your own MAGNETS ALSO AVAILABLE!

Please Note: These are BLANK/ MAKE YOUR OWN KEYRINGS we DO NOT PRINT YOUR PHOTOS

Blank Keyrings can be used as a promotional advertising medium for your company logo or even to make personalised gifts for family & friends.

Ideal for the perfect gift, special occasion, advertising or a treat for yourself.

Premium quality clear acrylic photo keyrings.

Personalised - Custom - Business - Photo Keyrings/ Keychains...

For the film movie lover in your life why not check out our range of Movie Memorabilia!

And should there be a particular film that you would like but don't see listed, please send me a message with your film/ request.
=========================================================================

All our items... keyrings/ magnets/ pens etc are carefully packaged and mailed in padded jiffy envelopes!
=========================================================================

Customers outside the UK please email us for a P&P quote first before you purchase, Thank you!
=========================================================================

Find us on Facebook - Original Film Cell Co & Movie Memorabilia
=========================================================================

Thanks for looking
Cache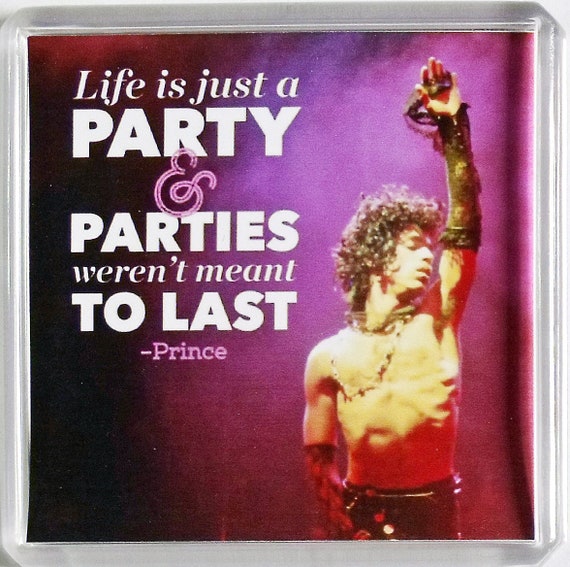 1.99 GBP
Brand New Replica Movie Poster Square Fridge Magnet & Square Keyring featuring lyrics from...

1999 "Life is just a Party and Parties weren't meant to last." from the album 1999...

Choose from... Square Magnet or Square Keyring!

Should there be a particular actor/ actress that you would like but don't see listed, please send us a message with your request!

We can provide you with your favourite Movie Star in any of our Magnets, Keyrings, Pens etc.

Please ask for details!


Jumbo, Covered & Silicone Keyrings also available on request!

Why not ask us about our full range of products!

Or why not check out our other Magnets & Keyrings!

Ideal gift for the film buff and movie lover...

Please feel free to contact me if you have any questions about this or any other item from our shop!

Find us on Facebook - Original Film Cell Co & Movie Memorabilia

Own a piece of Cinematic history which will surely grow in value in the coming years.

=========================================================================

All our items... keyrings/ magnets/ pens etc are carefully packaged and mailed in padded jiffy envelopes!
=========================================================================

The Square Magnet is 65mm by 65mm with the poster image encased inside which is 60mm by 60mm (approx.)

The Square Keyring is 45mm by 45mm with the poster image encased inside which is 38mm by 38mm. (approx.)
=========================================================================

Customers outside the UK please email us for a quote first before you purchase, Thank you!
=========================================================================

Thanks for visiting :)
Cache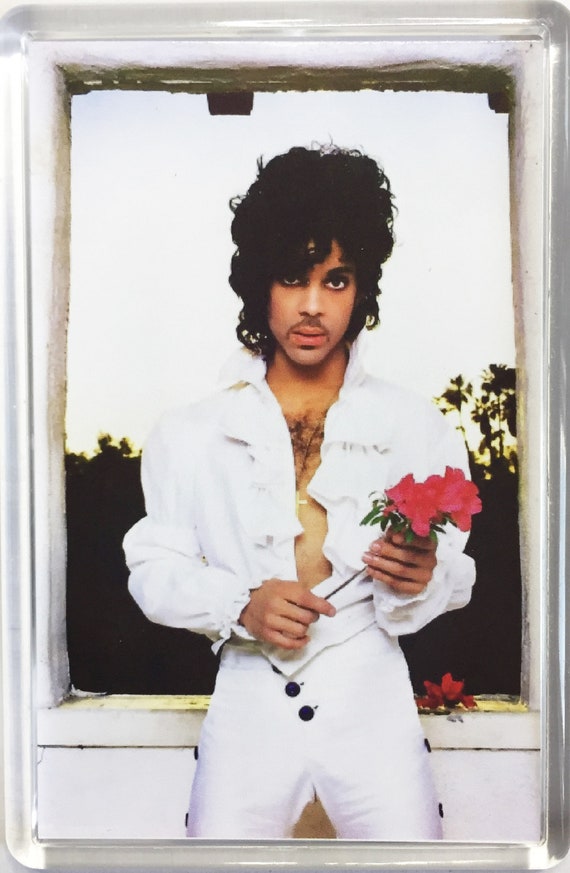 1.50 GBP

Brand New Replica Movie Poster Fridge Magnets & Keyrings from the Classic motion picture...

Purple Rain (1984) starring... Prince, Apollonia Kotero, Morris Day, Jerome Benton...

Choose from any of the above Magnets or Keyrings!

Choose your keyring connector... Clear, Blue, Black, Red, Green, Yellow or White!

Should there be a particular actor/ actress that you would like but don't see listed, please send us a message with your request!

We can provide you with your favourite Movie Star in any of our Magnets, Keyrings, Pens etc.

Please ask for details!


Jumbo, Covered & Silicone Keyrings also available on request!

Why not ask us about our full range of products!

Or why not check out our other Magnets & Keyrings!

Ideal gift for the film buff and movie lover...

Please feel free to contact me if you have any questions about this or any other item from our shop!

Find us on Facebook - Original Film Cell Co & Movie Memorabilia

Own a piece of Cinematic history which will surely grow in value in the coming years.

=========================================================================

All our items... keyrings/ magnets/ pens etc are carefully packaged and mailed in padded jiffy envelopes!
=========================================================================

The Magnet is 50mm by 70mm with the poster image encased inside which is 45mm by 65mm. (approx.)

The Mini Magnet is 55mm by 40mm with the poster image encased inside which is 50mm by 35mm. (approx.)

The Keyring is 55mm by 40mm with the poster image encased inside which is 50mm by 35mm. (approx.)

The Jumbo Keyring is 50mm by 75mm with the poster image encased inside which is 45mm by 70mm. (approx.)
=========================================================================

Customers outside the UK please email us for a quote first before you purchase, Thank you!
=========================================================================

Thanks for visiting :)




Next Page: 25 © Googlier LLC, 2019