Cache
UPDATE 10/7: I think farmers have had enough, maybe, I hope anyway...

1. "I went to Madison feeling financially scared and emotionally depressed but hopeful," said Paul Adams, who runs a 500-cow organic dairy near Eleva, WI."I came home feeling financially scared, emotionally depressed, unwanted, and unneeded."





2. Brittany Olson left her Barron County farm at 2am to make the trip to Expo and hear Perdue speak. "To go through the effort to see the USDA secretary, only for him to say that small farms like ours likely have no future made me feel like little more than a peasant in a system of modern-day feudalism," Olson said.





3. "To me, it really drew a line in the sand on just where this administration stands," said Chippewa County dairy farmer George Polzin.
Danielle Erdvick summed it up this way in the story:

But I sense a fire growing in the belly of the family farmers I meet in my work with Farmers Union. Farmers are weary. But there's a growing flicker that's starting to feed a change in the narrative. No more will they be spoon-fed a top-down vision for rural America. Instead, I see a drive for a farmscape where fair prices, local food systems, clean water, and land conservation are at the heart of farm policy. How can we achieve it? It'll take actually enforcing America's antitrust laws and holding corporations accountable when they try to monopolize an industry. It'll mean addressing market manipulation. It'll mean not raising our hackles, as farmers and ag groups, every time someone wants to talk about clean water or livestock siting. It'll mean continuing to adopt regenerative practices and thinking outside the box so we're protecting our natural resources for our children and grandchildren.
__________________________________________________________________________________________________



Farmers will never stop voting for Republicans. Sadly, GOP promises of "small government" simply mean they don't really have to do anything for their constituents, and deregulation is anything that basically leaves them alone.

Tariff War is not Their Fight: It seems farmers are okay sacrificing their livelihoods for big corporate interests seeking intellectual rights and protections.

And then the last shoe dropped; Ag Sec. Sonny Perdue told us what big corporate Republican politicians were really thinking about family farmers:


Perdue told reporters that he doesn't know if the family dairy farm can survive as the industry moves toward a factory farm model ... "In America, the big get bigger and the small go out. I don't think in America we, for any small business, we have a guaranteed income or guaranteed profitability."
A few farmers suddenly realized what was really going on...

Jerry Volenec, a fifth-generation Wisconsin dairy farmer with 330 cows, left the Perdue event feeling discouraged about his future. "What I heard today from the secretary of agriculture is there's no place for me. Can I get some support from my state and federal government?"

Darin Von Ruden, president of the Wisconsin Farmers Union and a third-generation dairy farmer who runs a 50-cow organic farm (said) getting bigger at the expense of smaller operations like his is "not a good way to go. Do we want one corporation owning all the food in our country?"
Democrats, Governor Tony Evers backs Family Farms, despite never getting their vote, but after Sonny Perdue's comment, even our laid back Gov. had to say something:




"Are they struggling? Absolutely. But I think at the end of the day we need to get behind them rather than saying, ah maybe you should go larger. I, frankly, resent that the Department of Agriculture secretary from the federal government came in and kind of lambasted them."
But don't take Evers word for it, here's a comment made at the Minnesota Farmfest about CAFO's. Note: Why were visa's for dairy labor ever determined to be seasonal and not year around?:
Wisconsin dairy farmers are still feeling the sting of Trump's visit to Milwaukee in July, where the president downplayed the suffocation felt by farmers here because of Trump's own tariffs.



Trump: "Some of the farmers are doing well. ... We're over the hump. We're doing really well."
Farmer Response...:
"If he's saying farmers are over the hump, he would be badly mistaken," said Darin Von Ruden, a third generation dairy farmer. "In order to get over the hump we need to stop losing dairy farms."
From PBS's Market to Market: Trump's says farmers are happy...
Farmers are slamming Trump's $28 billion farm bailout — more than double Obama's 2009 payment to automakers — as a 'Band-Aid'.
Perdue editorial doesn't repair Damage
: Nope, his word salad backtrack to obscure how he really feels, is a little late. In fact, Perdue reminds farmers how this whole problem was really Trump creation:
Purdue: "President Donald Trump has made it his mission to support American agriculture and negotiate better trade deals so our productive farmers can sell their bounty around the globe."
And don't forget how Scott Walker pushed oversupply in the dairy industry.
Here's what one farmer, "a great patriot," really thinks about Trump:
Cache
Believers shouldn't get to wave a magic wand to make laws disappear.

Cache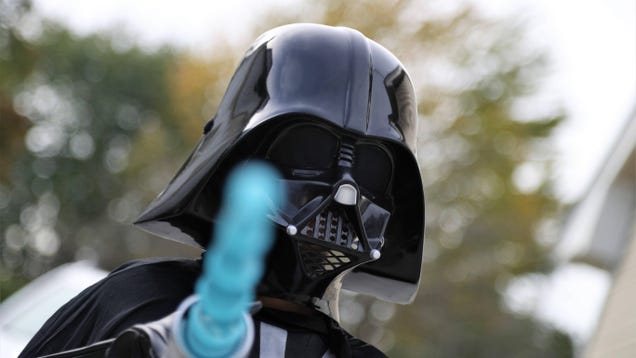 Halloween is only a few short weeks away, and I'm willing to bet you haven't scared up a costume yet. While a handful of overachievers can skillfully stitch together a creative, professional looking outfit from scratch, most of us are happy enough to just buy a costume off the rack, and call it a holiday.

Cache
I'm taking a break from this month's newsletter, but am happy to welcome our director of digital, Jonathan Munar, to pen this month's edition. —Tina Art saves lives. Many non-believers all too readily put on the gloves to challenge this notion. Sure, you can't resuscitate someone by administering a shocking dose of Ofili. But there […]

Cache
The event turned into a full-blown revival meeting when Obama announced that the Senate had passed his massive stimulus plan. Audience members erupted into applause. Tongues of fire descended from the sky. Loaves and fishes (or rather, pork and Kool-Aid) multiplied miraculously into trillions for all. GOP Gov. Mark Sanford of South Carolina didn't know how right he was when he warned over the weekend: "We're moving precipitously close to what I would call a savior-based economy."
Like Mighty Mouse, President Obama is here to save the day. The government is here to help -- and it is your patriotic duty to pay for it all without preconditions. Hughes didn't explain the cause of her financial turmoil. Obama didn't ask. And if we conservatives dare to question the circumstances -- and the underlying assumption that it is government's (that is, taxpayers') role to bail her out -- we'll be lambasted as cruel haters of the downtrodden.
Woe unto ye unbelievers in Big Government who cling to what Obama derided as "ideological rigidity."
Well, pardon my unbending belief in fairness and personal responsibility, but why should my tax dollars go to feed the housing entitlement beast? At his fear-mongering press conference Monday night, Obama lamented that homeowners "are seeing their property values decline." Countrywide crony Sen. Chris Dodd successfully stuffed $50 billion into the just-passed stimulus package for Treasury Secretary Tim Geithner to spend on "mandatory loan modifications" for homeowners deep underwater on their mortgages. That's in addition to the $20 billion already allocated by the House last month for the same purposes.
Banks have been engaged in these "Mo Mod" programs over the past year. Democrats want to accelerate the pace and use the power of government to essentially provide a blanket amnesty for borrowers and lenders who made bad financial decisions. Yes, there are many responsible borrowers out there having trouble negotiating loan modifications. But this $50 billion giveaway to the banks -- on top of the upward of $2 trillion more from the Treasury department, on top of the $700 billion in original "TARP" funding -- is throwing more bad money after bad.
This massive expansion of government meddling in the housing market -- yet another attempt to get federal bureaucrats in the business of rewriting loan contracts and reducing principal -- will just delay the inevitable. A report released by the Comptroller of the Currency in December showed that more than half of loans modified in the first quarter of 2008 fell 30 days delinquent within six months. And after six months, 35 percent of people were 60 or more days behind on their payments.
Where's the fairness in forcing prudent homeowners and renters to subsidize people who bought overpriced houses and rescue the banks that lent to them?
Tellingly, Obama chose Ft. Myers to drum up support for his wealth redistributionism. The area has been one of the hardest hit by foreclosures, as the president was quick to point out. But many of those homes are second or third homes and investment properties. And low housing prices are not a catastrophe for everyone. They've created opportunities for Americans who haven't been able to buy in an artificially inflated market. The median sales price of a home in the Ft. Myers area fell 50 percent to $106,900, from $215,200 in December 2007. Bargain-priced home sales are up 146 percent from a year ago.
It's sacrilegious to say it in the Age of Obama, but it needs to be said: Home ownership is not an entitlement. Credit is not a civil right. Your property-value preservation is not my problem. Can I get an "Amen!"?
Cache
Hello again everybody! Welcome back to our Eldritch Legacy!

If you don't know what I'm on about, the Prologue and Chapter 1 are here: https://boardgamegeek.com/thread/2283361/eldritch-adventures...

Last time, Shub-Niggurath broke through and destroyed Earth-6, including its prisoner Great Old One, Manam'qua. All investigators but Father Mateo and Carolyn Fern were killed, with Carolyn becoming the arbiter of the last bastion of humanity and Mateo being imprisoned in a strange court in the Dreamlands belonging to the King of Dusk. But the repercussions of this disaster are not isolated to Earth-6...

Note: Once again, I am a bit protective of this story and will likely reuse many elements in my professional work, so if you want to borrow or base something off this material, please ask first! I'll most likely say yes.

And as always, I hope you enjoy!



~~~~~~~~~~~~~~~~~~~~~~~~~~~~~~~~~~~~~~



Chapter 2: Something Stirs in the Deep Places

In Earth-1, the original version of the planet, a young musician named Jim Culver senses the massive death toll in Earth-6 and is troubled. He is not aware of the Dreamlands or of the other Earths, and as such cannot find factual support for the suffering he feels. Uniquely able to communicate with the dead, a practice facilitated by his beautiful music, he searches for understanding. Meanwhile, massive storms begin to rage across the planet, wrecking ships and disrupting trade routes. Aquatic humanoids calling themselves Deep Ones begin to assault shore-dwelling humans. Jim has a number of disturbing encounters with monstrous corpses, giving him recurring nightmares.

Jim's search brings him in touch with a number of similarly-concerned individuals, people with some understanding of occult matters and the nature of the dangers threatening their world. They are: Ursula, an explorer and archeologist who suffered a traumatic experience in the Pyramids of Egypt and has been a tortured amnesiac ever since; Gloria, a failed author who discovered a massive cult conspiracy while searching for inspiration; and Bob, a well-to-do salesman who has lost an incredible amount of business due to the storms and attacks and who funds the groups' research.

The team determines that the disturbances are being caused by an array of current events, each designed to cause damage to the stability of reality. Ursula departs for the Arctic Circle, which she scours via airplane until she locates an emplacement of alien machines that have mysteriously been reactivated and are punching holes throughout reality. Though she deactivates and destroys it, the damage is done, and many portals have been opened across all six Earths and the Dreamlands. Gloria traces another source of disturbance to the ocean near Australia, where she finds entire swaths of the ocean overlaid with the Dreamlands. She meets the crew of the White Ship, learning about the Dreamlands and the existence of other Earths. She convinces the crew them not to tear open any Gates and to remain on Earth-1 until reality has been stabilized.

Jim and Bob rally military and police forces across the globe, pushing back the Deep Ones and protecting coastal cities. Bob comes to retrieve Ursula from the Arctic Circle and is bonded to by an ancient Hyperborean spirit, who grants him extensive magical powers. Unfortunately, none of this is enough. Gloria and Ursula map the disturbances and locate a focal point, a seemingly empty spot in the Southern Pacific Ocean. The team travels there and discover an island not recorded on any map and entirely covered with a half-submerged city.

After exploring the island, which appears to operate on different laws of physics and principles of perspective and geometry than the rest of the world, the team realizes it has been converted into a massive prison for twisted monstrosities. Gloria identifies the city as R'lyeh, former capital city of the Great Old One Cthulhu on earth. Now it is a prison for him and his children, the Star Spawn…but he appears to be sensitive to the disturbances in reality, and waking up. Ursula discovers a weapon capable of slaying Star Spawn, the Sword of Y'ha-Talla, and bonds to the weapon. The team attempts to reinforce the wards around R'lyeh, but the excess magical energy opens a Gate above the city, and several Star Spawn tear free of their cells and magical sleep and fly through it.

Ursula, having developed something of a savior complex after repeatedly protecting her teammates from monsters, follows the Star Spawn through the portal and into Sydney, Australia. There she fights in the Battle of Sydney, singlehandedly slaying many cultists and monsters but nearly going insane in the process. Severely injured, she leaves the ruins of Sydney behind and flees through the only avenue available to her: back through the portal to R'lyeh.

In her absence, Jim, Gloria, Bob, and Jim and Bob's dead friends have assembled a map of the world's leylines. They believe that reinforcing them with magical rituals will counteract the crumbling structures of reality and re-seal the locks of R'lyeh. Bob has agreed to teleport to one major confluence and perform the rites there, while Jim and Gloria head to the former location of Atlantis to do the same. As they are prepared to board a boat and flee R'lyeh, Ursula returns through the portal.

Jim immediately takes the broken Ursula under his wing and nurses her body and mind back to health as Gloria handles the necessary magic. As they are preparing to complete the seal, a Star Spawn attacks the boat. The sick Ursula severs its arm and drives it off with the Sword. She finally recovers from her amnesia and remembers a harrowing chase through an ancient underground tomb, pursued by a dark figure whispering terrible prophecies. Her injuries and trauma combined are too much for her, and she dies in Jim's arms.

As Gloria and Bob are concurrently finishing their rituals, the Star Spawn returns. Jim attempts to dissuade it from killing them, and it offers him a deal, essentially for his soul. Furious over Ursula's death, he refuses and wields her sword against it, and the creature is so surprised that it buys his allies enough time to finish the rites. The creature and its brethren are sent back to R'lyeh and Cthulhu's stirrings cease, bringing and end to the storms and twisted nightmares plaguing the populace.

The team begins to investigate the fragments of other worlds they witnessed and the information they received from the crew of the White Ship, trying to understand what caused the stirrings of Cthulhu and the near-miss apocalypse.



~~~~~~~~~~~~~~~~~~~~~~~~~~~~~~~~~~~~~~



Well! That went quite a bit better than last time. What do you think of our new heroes? Why are multiple Great Old Ones stirring simultaneously? What exactly happened to Ursula under the Pyramids? Only time will tell...

Current Survivors
Jim (Earth-I), assisting Gloria and Bob
Gloria (Earth-I), leading an investigation into other worlds
Bob (Earth-I), bonded with the ghost of a Hyperborean sorcerer
Mateo (Earth-VI), lost in the Dreamlands
Carolyn (Earth-VI), Grand Arbiter of the Australian Bastion

Changes to Planetary Status
Earth-I: City of R'lyeh re-sealed. Great Old One prisoner, Cthulhu, returned to sleep with his children. Human society largely unaware or dismissive of the supernatural.
Earth-VI: Overrun by the Thousand Young. Great Old One prisoner, Manam'qua, destroyed. Human survivors located in the Australian Bastion, the only safe continent remaining.

Deceased Investigators
Ursula (Earth-I), slain protecting her allies from a Star Spawn
Preston (Earth-VI), betrayed by a pact and slain by the Thousand Young
Hank (Earth-VI), slain fighting Nug
Kate (Earth-VI), murdered by Nug
Jacqueline (Earth-VI), crushed by a Flying Polyp

Cache
Annonce postée par Maury de nevers (69) le 2019-10-07 17:03:25

Cache
The news comes during a year in which the technology platform provider announced several partnership and integrations, including with Focus Financial and First Rate.

Cache
Gorgeous sweet and super smart babies, ready for their new forever homes. Golden Retrievers are considered one of the top four smartest dog breeds and Poodle rank in the top 1 ..

Cache
Aan de zuidelijke oever van het Balatonmeer ligt de bekende badplaats Fonyod. Hier staat dit vakantiehuis in een rustige wijk. De villa is zo ruim dat u hier ook met twee gezinnen in kunt verblijven. De inrichting is degelijk en alle voorzieningen die u dagelijks nodig heeft zijn aanwezig. Het hoogtepunt van dit huis is wel het zwembad in de tuin. Geniet van het verfrissende water en het schitterende uitzicht op het omliggende landschap. De tuin is verder voorzien van een verzorgd grasveld en diverse planten. In Fonyod is, bij het Balatonmeer een strandbad welke pas is gerenoveerd. Langs de oevers loopt een fietspad.

Cache
From Ian:

---
Efraim Karsh (WSJ): The Zionist Movement Did Not Seek to Dispossess the Palestinian Arabs

David Ben-Gurion's stature as Israel's founding father would seem to be eminently secure, given his crucial, perhaps indispensable, role in salvaging the Jewish people from political oblivion and reinstating it in its ancestral homeland. Tom Segev's A State at Any Cost: The Life of David Ben-Gurion is an effort to tarnish his reputation and reinterpret Israel's founding period.

On May 14, 1948, Ben-Gurion proclaimed the establishment of the State of Israel, becoming its first prime minister and defense minister, posts he held until 1963 (with a brief retirement from office in 1953-55). Segev casts Israel's founding father as the destroyer of Palestinian Arab society - deeply implicated in what Segev and his fellow revisionists see as the "original sin" of Israel's creation: the supposedly deliberate and aggressive dispossession of the native Arab population.

The truth is that, far from seeking to dispossess the Palestinian Arabs as claimed by Segev, the Zionist movement had always been amenable to the existence of a substantial Arab minority in the prospective Jewish state.

No less than Ze'ev Jabotinsky, founder of the faction that was the forebear of today's Likud Party, voiced his readiness (in a famous 1923 essay) "to take an oath binding ourselves and our descendants that we shall never do anything contrary to the principle of equal rights, and that we shall never try to eject anyone." And if this was the position of the more "militant" faction of the Jewish national movement, small wonder that mainstream Zionism took for granted the full equality of the Arab minority in the prospective Jewish state.

In December 1947, shortly after Palestinian Arabs had unleashed wholesale violence to subvert the newly passed UN partition resolution, Ben-Gurion told his Labor Party that "in our state there will be non-Jews as well" and all of them will be equal citizens; equal in everything without any exception; that is: the state will be their state as well."

The Haganah's operational plan - adopted in March 1948 to reverse then-current Palestinian Arab aggression and rebuff the anticipated invasion by the Arab states - was predicated, in the explicit instructions of the Haganah's commander in chief, on the "acknowledgment of the full rights, needs, and freedom of the Arabs in the Hebrew state without any discrimination, and a desire for coexistence on the basis of mutual freedom and dignity."
To the Arab World, Jewish Sovereignty Is a Rebellion against Islam Itself
Arab anti-Zionism, Shmuel Trigano argues, has little to do with land, the fate of the Palestinians, or Palestinian self-determination—and everything to do with religion. Citing the historical status of non-Muslims in the Islamic Middle East, he points in particular to two concepts: that of the ummah, a nation of all Muslim believers that transcends ethnic and political boundaries, and that of the dhimmi, protected religious minorities who are allowed to live in Muslim society with legal disabilities:

The concept of the ummah inspired the Arabs to rebel against the [European] colonial powers: not so much for their colonial nature (the colonial yoke of the Ottomans was by and large tolerated), but for their Christianity. A decisive turning point was the rise of nationalism: while the ummah dissolved into nation-states, the pan-Arabism that emerged in its wake provided indirect continuity.

To this situation, . . . an additional factor came to the fore: the creation of a Jewish national home in Palestine, under the British Mandate, as provided by the Balfour Declaration of 1917. The problem derived not from the emergence of a new political force in the midst of the Arab countries, but from its Jewish character: as sacrilegious to the Islamic conscience as the Christian colonial powers had been. . . . In these terms, Jewish sovereignty is understood as nothing short of a rebellion against Islam.

Thus, Trigano argues, the conflict between Israel and its neighbors can be understood in relation to the gradual and long-ongoing destruction of the Jewish communities of the Middle East and, more broadly, to the destruction of Christian and other non-Muslim communities. The latter began not recently, with the rise of Islamic State, but with the bloody anti-Armenian pogroms of the 1890s:

The Armenians . . . committed an act of rebellion against [their status as] dhimmi by fighting for national autonomy. . . . A violent response ensued: several massacres were carried out by the Ottomans in 1894-5. . . . Often overlooked is the jihadist nature of these massacres: not only in their motivation and their legitimation, but also in the nature of the acts themselves and the fact that the surviving women and children (some 150,000) were forcibly converted to Islam. The same pattern was to reappear in the second wave of massacres, this time instigated by the Young Turks [in 1915].
Michael Lumish: The White Jew

When I was growing up to be a "white" person meant to be a person of European descent. This is no longer the case.

To be "white," today, means to be a "bad" person, particularly if you tend to be of the manly persuasion.

In contemporary political parlance, "whiteness" is a signifier of racism, oppression, colonialism, imperialism, privilege, sexism, Islamophobia, transphobia, capitalism, and, most particularly, racism.

The irony is delicious.

"Progressives" -- throughout politics and the academe and, even, corporate America -- consider "white" to be a category of ethnic guilt. In the name of "social justice" they are condemning innocent young kids, particularly boys, of some sort of original sin.

They are, in fact, damaging your children and most of you are A-OK with it.

In this way, the "progressive" movement is deeply religious and increasingly medieval. The movement used to be about open-mindedness. Today it is about hysterical dogma. Mario Savio would not recognize it.

It used to be about social libertarianism and freedom of expression. Today it is about ideological conformity and a Puritanical patrolling of the borders of acceptable thought.
Interior minister moves to deport Palestinian BDS founder
Interior Minister Aryeh Deri announced on Sunday that he had directed the Population and Immigration Authority to prepare a legal opinion to be used in the deportation of Boycott, Divestment, and Sanctions founder Omar Barghouti.

Barghouti holds Israeli permanent residency status, which he obtained after marrying an Arab Israeli woman, with whom he lives in the northern city of Acre.

"I intend to act quickly to deprive Omar Barghouti of residency status in Israel, Deri said in a statement announcing the move. "This is a man who does everything to harm the country and therefore must not enjoy the right to be a resident of Israel."

The Interior Ministry said that the opportunity became available to push for Bargouti's deportation after Deputy Attorney General Dina Zilber notified his office that it had the authority to revoke the BDS founder's residency status.

This was thanks to a 2018 amendment to Israeli residency laws that makes breach of trust a crime significant enough to allow the interior minister to strip an individual of his or her residency status. According to an interpretation of the law, boycotting Israel could constitute such an offense.

Israel has barred Barghouti from leaving the county a number of times in recent years by refusing to renew travel documents granted to Palestinian residents of Israel who do not have full citizenship.
David Collier: Miko Peled, Ian Fantom and the secretive 'neo-Nazi' group

Last Thursday there was a 'Keep Talking' event at St Anne's Church Soho. It was an event organised and attended by some truly nasty antisemites. The event shows how the suggested differences between 'far-right' and 'far-left' are illusions. There is just a sewer of extremism – those who build conspiracy theories, and all too frequently pin the blame on the 'Jews'.

We can begin with this image, which shows Miko Peled speaking at the Church. On his right (our left) – set apart from the audience- are Ian Fantom and Alison Chabloz.

Ian Fantom is a hard-core conspiracy theorist. He wore this t-shirt, suggesting both 9/11 and 7/7 were staged, to an event he organised in 2016:

In 2010, Ian Fantom co-founded a group called 'Keep Talking' that was set up because other '9-11 truth' groups were 'sabotaged from within'. Conspiracy theories about conspiracy groups. Fantom explains this himself in an article he wrote for 'UNZ review'. The website UNZ is described as 'extreme-right' and pushes Holocaust denial. The founder of Unz is known to have contributed funds to a 'quasi white-nationalist' group.

Fantom co-founded 'Keep Talking' with the Holocaust denier Nick Kollerstrom. It was interesting to read that the two of them agreed 'Keep Talking' would avoid discussion of Holocaust denial because they didn't want to be 'derailed' by the 'Zionist lobby'.

At the Peled event, Fantom is sitting next to Alison Chabloz. Chabloz is a convicted Holocaust denier. She was able to attend the event because she was recently released from jail pending an appeal. Chabloz is best known for teasing Jews over the Holocaust through the use of music, creating songs that turn the Holocaust into a fictional joke that she sets to classic Jewish tunes. Other far-right activists were also in attendance. The images suggest that James Thring was present. Thring is a confidante of David Duke and is a regular attendee of the 'Keep Talking' events.
Church 'sorry' for leasing room for Miko Peled talk
St Anne's Church in Soho has apologised for leasing a room to the controversial Keep Talking Group for a talk by Israeli-born anti-Zionist activist Miko Peled.

Peled spoke at the church last Thursday for an event titled "Miko Peled, Journey of an Israeli in Palestine."

The anti-racism charity Hope Not Hate expressed concern about the event in a series of tweets on Saturday.

St Anne's Church said on Sunday that it will donate the room hire fee to the Community Security Trust and will review its own booking procedure.

The church apologised "for the offence that has been caused to members of the Jewish Community" and said it opposes "any form of hatred: be it racism, homophobia or antisemitism."

But Peled denied accusations of prejudice, saying in a statement: "The suggestion that the event in which I spoke in any way shape or form represents hate, racism, homophobia or antisemitism is outrageous and libelous.
Petra Marquardt-Bigman: Zahra Billoo's "pro-Palestinian" anti-Semitism

Given that Billoo has almost 34 000 Twitter followers, she may not have seen the responses, and she may also not have seen a blog post that highlighted her updated blood libel. But it is also unlikely that she would have cared much if she had noticed the criticism. Like her good friend Linda Sarsour, Zahra Billoo despises anyone who dares to notice contemporary manifestations of anti-Semitism propagated by the left. That includes the Anti-Defamation League (ADL), to which Billoo devoted a Facebook post and an almost identical Twitter thread last year in order to educate her followers about the ADL's supposedly vicious record and odious history.

If you consider an organization that has been fighting anti-Semitism and other forms of bigotry for more than a century as an unmitigated evil that must be denounced and shunned, you shouldn't be surprised when lots of people doubt that you're just out to criticize Israeli policies.

In this context it's particularly depressing that Democratic Congresswoman Rashida Tlaib decided to issue a full-throated declaration of solidarity with Billoo. Tlaib linked to a thread in which Billoo attributed her ousting from the Women's March board to "an Islamophobic smear campaign led by the usual antagonists," which she identified as mainly "right-wingers, from the President's son to the Anti-Defamation League and troll armies." It seems fair to assume that Tlaib intended to endorse Billoo's take when she wrote: "They won't silence us for speaking out against human rights violations. They will lie, smear our names and call us anti this and that, but we always be pro- humanity & we have the truth on our side."

Well, if you think it is "pro-humanity" to endorse the kind of blatant anti-Semitism Zahra Billoo propagates, you probably agree with all the Jew-haters who have thought for centuries that Jews are not quite human.

I can easily imagine that neither Rashida Tlaib nor Linda Sarsour nor Zahra Billoo would think I have any standing to define what's "pro-Palestinian," but if they insist that it's "pro-Palestinian" to update age-old anti-Semitic stereotypes by substituting "Israel" or "Zionists" for "Jews", their Palestinian cause can only attract vile bigots.
Open letter to Mayor DeBlasio and the NY Democrats machine
As the perilous scourge of visceral anti-Semitism continues unabated in New York City in the form of attacks on Orthodox Jews as well as their homes and synagogues, our elected officials have stubbornly remained mute on the issue of clearly identifying from whence these attacks are emanating.

This past week a synagogue in the Williamsburg section of Brooklyn was vandalized on Rosh Hashanah and a hassidic woman was attacked as well. Video footage shows two minority youth throwing a milk crate and a metal mailbox at the synagogue. They were with at least three other young people of color outside the Throop Avenue synagogue. The impact broke a window.

It appears that the best that New York City Mayor Bill DeBlasio could muster up in response to these attacks was to call them a "hate crime" on his Twitter account but he never offered a clear and decisive plan on how to deter these attacks.

Having said this, it is long overdue to squarely confront Mayor DeBlasio as well as New York Governor Andrew Cuomo, Attorney General Letitia James and others who are committed to furthering the Democratic party agenda of transforming anti-Semitism into a politically "right wing" phenomenon that will only cease to exist when President Trump vacates office.

In response to this dangerous political chicanery of dismissing anti-Semitic attacks when they are committed by minority youth, I thought a letter to the Mayor and his cohorts would be in order.
— (((David Lange))) (@Israellycool) October 7, 2019
He sold his soul to kiss the ring of the bloodsoaked antisemite Al Sharpton, a grotesque display of cynicism that will be a permanent stain on his character and record, all for 0%? For Wales?

https://t.co/1OA3sDzowu

— Seth Mandel (@SethAMandel) October 6, 2019
College slammed for hosting Labour MP suspended for alleged antisemitism
Several Jewish groups and UK Members of Parliament have slammed a decision by the University of Nottingham to host Labour MP Chris Williamson, who was suspended from the party in February for claiming it has been "too apologetic" about antisemitism.

Williamson was readmitted back into the party in June, but was suspended again two days later after a backlash from the Jewish community and Labour MPs. In August, he announced he was suing the Labour Party over its decision to re-implement his suspension.

Last week the University of Nottingham announced that Williamson would speak on Monday in a lecture series on "British Politics in Crisis" hosted by the School of Politics and International Relations.

The Union of Jewish Students together with the Nottingham Jewish Society called the decision "unacceptable," adding that they were "surprised wholly."

"Williamson has been suspended by the Labour Party over antisemitism and has a consistent history of Jew-baiting and defending antisemitism," read the statement. "Williamson has been invited to Nottingham to add a perspective of an individual who is an ally of Jeremy Corbyn, yet there are plenty of individuals the university could have invited who are not suspended for antisemitism."
Reporter complained about 'stingy' Jew, hired by Liberty University
Emily Austen, a reporter who was fired by Fox Sports in Florida for derogatory comments about Jews and minorities, has been hired by the evangelical Christian Liberty University.

Fox dismissed Austen in 2016 as a sideline reporter for the Tampa Bay Rays baseball team and the Orlando Magic basketball team after she recorded an interview with Barstool Sports in which she said she "didn't even know that Mexicans were that smart," and that the "Chinese guy is always the smartest guy in math class," according to the Tampa Bay Times.

In the interview, she also talked about "Jews in Boca," including one who was "stingy," and said Jews "would complain and b**** about everything."

Liberty, the Virginia school run by Jerry Falwell Jr. that was founded by his televangelist father, announced on Wednesday that it was hiring Austen to appear on "Game On," a sports TV show it produces.

"This is much more than a second chance at my 'dream career,'" Austen said in a statement posted on Facebook by "Game On." "I am here to honor God, share the Gospel through athletics, and promote Liberty student-athletes, coaches and staff and their walks with Christ. I once was lost but now I am found."
Did you know that there is a metro in Bethlehem, West Bank? Well there isn't but it doesn't stop this Palestinian student from preaching lies on college campuses just to spread hatred towards Israel.

#Stopthelies pic.twitter.com/8hvteUynYy

— Jonathan Elkhoury- جوناثان الخوري (@Jonathan_Elk) October 6, 2019
— (((David Lange))) (@Israellycool) October 7, 2019
"Don't play apartheid." In downtown Portland, activists with the Democratic Socialists of America handed out flyers calling the public to oppose racism by boycotting the upcoming

@trailblazers

vs.

@MaccabiHaifaBC

game. Maccabi Haifa is an Israeli basketball team.

pic.twitter.com/ifCFl5IMEG

— Andy Ngo (@MrAndyNgo) October 7, 2019
— Eye On Antisemitism (@AntisemitismEye) October 7, 2019
— (((David Lange))) (@Israellycool) October 6, 2019
Demi Lovato Apologizes, Had No Idea Jews Lived in Israel (satire)
Following backlash, singer Demi Lovato has profusely apologized for her recent concert in and praise of Israel, insisting she had no idea that the people who treated her so well on the trip were in fact Jews.

Lovato spent her time in the country, which she billed as a spiritual journey, visiting the Western Wall and Israel's Holocaust memorial, Yad Vashem, after being baptized in the Jordan River. But soon after she returned, Twitter user @FreePalestine42069 called her out for legitimizing the presence of Jews in the country.

"Debbie (sic) Lovato is an apartheid-loving Zionist!" the user said in a post that earned seven retweets, including three from Democratic presidential candidates. "She is a war crime (sic) and must be brought to the Haig (sic) right now!"

Lovato immediately apologized, claiming she did not know that Israel was full of Jews and that her visit would spark such a negative reaction.
CNN Rewrites History of 1948, 1967 Wars
Sam Kiley, a senior international correspondent based in CNN Abu Dhabi's bureau, has rewritten the history of Israel's 1948 War of Independence and the 1967 Six-Day War. In his Oct. 3 analysis ("Any war between the US and Iran would be a catastrophe. And no one could win it"), Kiley absurdly asserts that those fateful wars were "to expand territory":
Close to 200,000 descendants of Palestinians who fled their country in successive Israeli wars to expand territory in 1948 and 1967, now live in Lebanon. A similar number are in Jordan.

The 1948 and 1967 wars were fought to fend off Arab campaigns to annihilate the Jewish state, not "to expand territory." As CNN has in the past reported, in May 1948: "Forces from Egypt, Syria, Jordan, Iraq and Lebanon invade, leading to the first in a series of Arab-Israeli wars."

In 1967, Israel attacked Egypt preemptively to once again thwart a campaign to eliminate the Jewish state. Before Israel's preemptive attack, Egypt expelled United Nations troops from the Sinai peninsula and blockaded Israel's port of Eilat, under international law a casus belli. These belligerent Arab actions were accompanied by explicit calls from Arab leaders to destroy Israel. For instance, as President Nasser declared: "Our aim is the full restoration of the rights of the Palestinian people. In other words, we aim at the destruction of the State of Israel. The immediate aim: perfection of Arab military might. The national aim: the eradication of Israel" (Nov. 18, 1965).
The Washington Post Isn't About to Let Facts Get in Its Way
The Washington Post, for example, gives inordinate column space to the tiny fraction of Jews, American and otherwise, who are against the right of Jewish self-determination. In a Sept. 20, 2019 tweet, Mairav Zonszein of +972 magazine cheered that her publication was "all up in The Washington Post opinion pages today," with two pieces from the same organization appearing on the same day. Zonszein proudly noted that editors of "mainstream outlets" were no longer editing out or tweaking her use of the term "apartheid."

As NGO Monitor has documented, "972's articles promote a marginal agenda from the fringes of Israeli discourse, thus presenting a distorted sense of the debate in Israel." The blog-based magazine "promotes the Durban strategy to demonize and delegitimize Israel" and its writers and contributors have accused the Jewish state of "apartheid," "ethnic cleansing," and "racism." Indeed, the magazine's content is completely self-discrediting and its donors are largely foreign and anti-Israel.

A previous editor-in-chief, Noam Sheila, referred to his critics as "the Jewish KKK" and in May 2012, +972 published a cartoon that depicted Israeli Prime Minister Benjamin Netanyahu raping US President Barack Obama and eating his limbs. In May 2019, they published an article titled, "By going vegan, Israelis can avoid talking about human rights."

Elsewhere, the Post has published opinion pieces by Jewish Voice for Peace (JVP), described by the Anti-Defamation League (ADL) as "a radical anti-Israel activist group that advocates for a complete economic, cultural, and academic boycott of the State of Israel." JVP, ADL's report on the group notes, has celebrated Palestinian terrorists like Rasmea Odeh and Marwan Barghouti.
Indy writer: levels of antisemitism in the UK are almost "negligible".
First, the fact that there were, as Shamash writes, no antisemitic incidents reported during the 2018 high holidays (Rosh Hashanah and Yom Kippur) may have something to do with the fact that the UK deployed counter-terror police to protect synagogues on those days. (Indeed, all throughout the year, every Jewish institution in the UK is protected by some kind of security presence.)

Moreover, according to CST, 2018 saw the highest levels of antisemitism ever recorded in a single calendar year.

Finally, the writer's final claim that, compared to the experiences of Muslims in the UK, "levels of antisemitism are almost negligible" is not supported the data.

CST (a charity that fights antisemitism) recorded1652 antisemitic incidents in 2018.

In that same year, Tell Mama (a charity that fights anti-Muslim bigotry) recorded 1072 anti-Muslim incidents.

Now, let's look at hate crime data (which is distinct from the data recorded by CST and Tell Mama) reported by the Home Office. It does show more hate crimes in 2017-18 against Muslims than Jews in total numbers . But, given Jews' significantly smaller population (Jews represent .05% of the population), the RATE of hate crimes against Jews was significantly higher than those against Muslims (who represent nearly 5% of the population).
BBC News silent on PA climb down over tax revenues
In late February of this year the Palestinian Authority announced that it would refuse to accept tax revenues collected on its behalf by Israel due to deduction of the amount paid to terrorists and their families.

BBC audiences heard nothing about that financial own goal (or the subsequent salary cuts endured by PA employees) until June, when they were informed that the PA "could be bankrupt by July or August". The BBC's explanation of that claim included the topic of tax revenue transfers from Israel:

"The financial crisis was exacerbated this February by a dispute with Israel over the transfer of tax and tariff revenues it collects on the PA's behalf.

Israel announced it would freeze the transfer of about $139m (£109m) – an amount it said was equal to that paid by the PA in 2018 to families of Palestinians jailed by Israel or killed while carrying out attacks.

Israeli officials say the payments incentivise terrorism. But the PA insists they are welfare payments for relatives of prisoners and "martyrs".

The PA responded to the freeze by refusing to accept any further Israeli revenue transfers, which account for about half its budget."
McGill Daily Continues To Malign Israel
Up to its old tricks, the McGill Daily continues to malign Israel on its pages. This is not surprising from a publication which recently peddled in antisemitism by claiming that Zionism is racism and for having an editorial policy of banning Zionist opinions.

On the September 30 edition, the Daily featured a polemic by its Science and Technology editor, Willa Holt, about "Israel's September Knesset Election".



How did the Daily depict Israel? With a Palestinian flag, a freudian slip perhaps!

Instead of providing a neutral analysis of Israeli democracy in action, here's how Ms. Holt described Israeli Prime Minister Netanyahu:
Netanyahu ran his campaign on violent colonial promises and racist, hypernationalist anti-Arab statements, including a promise to annex the Jordan Valley"

Holt later claimed that: "Both parties (Blue & White and Likud) in question are advancing further violence on Palestinians in the Jordan Valley, which is already under a de facto annexation, which stands in violation of international law."

If this isn't opinion disguised as news, then what is? On what basis can these Israeli political parties be said to have advocated for "advancing further violence on Palestinians…"? As well, it goes without saying that Israel disputes claims that its presence in Judea and Samaria (the "West Bank") is in violation of international law. Israel claims it has legal standing to presently administer these areas and it asserts ancestral and religious rights too.

Holt concludes by observing the following: "For Palestinians already living under a violent occupation, the election has no positive outcomes. The international community's inaction in the face of illegal occupation is itself a violation of human rights."

So much for journalistic objectivity!
Accused Poway synagogue gunman pleads not guilty to deadly shooting
The accused gunman in the deadly shooting at a San Diego-area synagogue pleaded not guilty to charges of murder and attempted murder.

In addition to entering pleas on Thursday in a San Diego court for firing an assault rifle inside the Chabad of Poway synagogue, John Earnest, 20, also pleaded not guilty to arson charges for a fire a month earlier at a nearby mosque, the ABC affiliate in San Diego, 10 News reported.

One woman, Lori Gilbert-Kaye, 60, was killed and three people were wounded, including an 8-year-old girl and the synagogue's rabbi, who lost a finger, in the April 27 shooting at the Chabad of Poway synagogue.

The murder charge has been classified as a hate crime, making Earnest eligible for the death penalty, though prosecutors from the San Diego County District Attorney's Office have not said whether they will seek that punishment.

Earnest is being held without bail. He is due back in court on December 5, when a trial date will be set.

Earnest also faces more than 100 hate crime-related counts filed by the U.S. Attorney's Office and could also face the death penalty in the federal case, the Times of San Diego reported.

Earnest told a 911 operator in the moments after the attack that he did it to save white people from Jews.
U.K. Cleric Abu Usamah At-Thahabi: I Support Chopping Off Hands of Thieves, But Only in the Muslims World, Not Here

pic.twitter.com/2qQ8AWhV18

— MEMRI (@MEMRIReports) October 7, 2019
Why a Japanese-American artist painted a mural of Nazi fighter Hannah Senesh
Hannah Senesh, the Jewish woman who died fighting Nazis as a British paratrooper, may seem an unlikely motivation for Japanese-born artist Julie Robertson.

But the 35-year-old Christian artist, who just spent four days painting a 30-by-40-foot mural of the late Jewish poet, learned about Senesh earlier this year and was struck by her bravery. A national hero in Israel, Senesh parachuted into Europe to help anti-Nazi forces in 1943. She was captured and killed at the age of 23, but despite being tortured refused to reveal any details of her mission.

"To be able to hear the story of such a young girl that had such conviction to do something so dangerous, and then she never gave up information when she was captured, that's my hero," she told the Jewish Telegraphic Agency on Wednesday in between finishing work on the mural. "So I really wanted to paint her."

Robertson, who goes by the name JUURI professionally, painted the mural in the East Village neighborhood of San Diego. She learned about Senesh earlier this year while on a trip to Israel organized by Philos Project, a Christian pro-Israel group. She had been to Israel two other times as part of delegations organized by Artists 4 Israel, a group that brings creatives to the Jewish state.

The Oklahoma City-based artist says she had always wanted to go to the Jewish state because "it's the starting place of my faith."

"I've always heard about Israel my entire life, but you can't really know what it is until you go there," she said.
US Ambassador Friedman at Evangelical rally: 'Jerusalem literally keeps us safe'
Shared values and a common history, not soldiers and weapons, guarantee a nation's security, US Ambassador to Israel David Friedman said Sunday.

Addressing a rally of pro-Israel Evangelicals, Friedman hailed the recently inaugurated Pilgrimage Road, a new archaeological site in Jerusalem's City of David, which lies underneath the Palestinian neighborhood of Silwan, as a "once in a century discovery" that proved beyond any doubt the existence of the Jewish Temple in the city.

"Jerusalem does not only move us spiritually. It literally keeps us safe," said Friedman. "Let me be clear about an important point: no quantity of bombs or fighter jets or troops really guarantees anyone's security. What makes a people safe, what makes us all safe, is when we stand for something, when we collectively share values, beliefs, goals and a common history. That's what Israel's enemies try to deny it when they object so angrily to the Pilgrimage Road. Because if Israel, God forbids, loses its history, it stands for nothing, and it is no longer safe."

On June 30, Friedman and other US officials used a sledgehammer to hammer through what they later said was a newly erected cardboard wall in front of the Pilgrimage Road, a now-subterranean stairway that was said to have served as a main artery for Jews to the Temple Mount thousands of years ago.
The Temple Mount's treasure trove
A small clay bulla, or seal, that was used to sign official letters in the days of the kingdom of Judea waited nearly 2,600 years amid the rubble at the foundations of the Western Wall to be discovered by Israeli archaeologists. For eight years, the rubble has been cleared away, one bucket after another, and taken directly to the site of the Ancient Jerusalem Sifting Project, which is run under the auspices of Ir David Foundation.

Comparatively large finds, such as a chisel used to carve the stones of the Western Wall, turn up immediately. Small discoveries usually come to light only after some time has passed. The dirt that contained the royal seal had been waiting six years to be sifted. A few weeks ago, project volunteer Batya Ofan, dumped it onto a large sieve, washed it down, and uncovered a royal seal from the seventh century BCE bearing the name "Adoniyahu asher al habayit" (translation: Adoniyahu, who is over [oversees] the house) in early Hebrew script.

The Bible uses the epithet "asher al habayit" for only eight people. It was a title reserved for the most senior administrator of a kingdom – in this case, the kingdom of Judea. However, the name Adoniyahu does not appear among those eight. Three different biblical figures – King David's son, a Levite from the days of Jehoshaphat, and a tribal leader from the time of the Prophet Nehemiah - bear the name, but none of them lived in the seventh century BCE. The seal, therefore, introduced archaeologists to a fourth Adoniyahu, who was hitherto unknown.

Archaeologist Dr. Eli Shukron, who once directed the project to excavate the foundations of the Western Wall and oversaw many of the discoveries made there, suggests a possible connection between the seal that belonged to the fourth Adoniyahu "asher al habayit" and another inscription from the same century that was discovered in a burial cave dating back to the First Temple era 150 years ago.
Yom Kippur 1967: The Return to the Western Wall
On Yom Kippur in 1967, thousands arrived at the Western Wall for the concluding prayers and to hear the long awaited sound of the shofar.

Prior to the advance of Israeli paratroopers into the Old City of Jerusalem in June 1967, the Western Wall area had been occupied by Jordan and off-limits to Jews.

The 20th century was a transitional time for the land of Israel, and the Western Wall had been under many rulers, from the Ottoman Turks, to British Mandatory rule, to the Jordanians.

Yom Kippur of 1929 followed the devastating pogroms in the land of Israel. Death and destruction was incited largely by the vehement anti-Zionist Grand Mufti of Jerusalem, Amin Al-Husseini. In the aftermath, British authorities allowed the Mechitza (dividing screen between men and women) at the Western Wall, which was prohibited the prior year. Still, the sounding of the shofar was prohibited, due to pressure from the Mufti and his cohorts. That decree remained in effect throughout the years of the British Mandate.

The independent State of Israel was declared on May 14, 1948 and preserved only through desperate defense in bloody conflict. But despite valiant efforts to hold onto it, the Old City fell to Jordanian forces. The Western Wall was then declared off limits to Israelis and Jews.

For the next 19 years, the Western Wall remained that way. When Yom Kippur arrived, the wall stood in solitude, devoid of its faithful. Jews could only gaze from afar — from the Israeli side of the armistice line.

However, that would soon change.
'There is going to be a war tonight' - Israel opens Yom Kippur War archive
The Defense Ministry has published new archival material describing the drama of the critical hours prior to the outbreak of the 1973 Yom Kippur War.

"There is going to be a war tonight," said IDF chief of staff Lt.-Gen. David "Dado" Elazar at 4:30 a.m. on October 6, 1973, the day the war broke out, to commander of the IAF Maj.-Gen. Benny Peled and the head of Military Intelligence, Maj.-Gen. Eli Zeira. "There are military signs, moves and reports that should be taken seriously."

An hour later, Elazar warned Zeira that the military should go on high alert and mobilize thousands of reservists.

At 7:15 that morning, in another meeting with commanders, Elazar concluded: "If no preventative strike will be approved by noon, we will be on immediate alert," since it was estimated that the war would break out at 6 p.m. Elazar also addressed the issue of evacuating civilians from the Golan Heights to the center of the country.

"I am aware of the political limits of this, but when we are confident that a war is going to break out, it is important that we win as fast as possible," he said.

The Yom Kippur War came almost as a complete surprise to Israel. A warning notice was given too late for an orderly call-up of the reserves, before the Syrian and Egyptian armies launched a joint surprise attack on IDF positions in the Golan Heights and the Sinai Peninsula.
Fearing shortages, Dayan mulled drafting young, old in 1973 war, papers show
In the early hours of the 1973 Yom Kippur War, as Israel struggled to beat back invading Egyptian and Syrian forces, Defense Minister Moshe Dayan told his staff to begin looking into drafting teens and elderly ex-reserves soldiers into the fight, fearing the Jewish state may not have the manpower it needed for the battle.

The comments are part of a series of transcripts and reports declassified by the Defense Ministry on Monday, showing the fears, deliberations and painful internal conversations by the Israel Defense Forces' top brass and senior political leadership during a conflict that even at the time was considered poorly prepared for and managed.

The ministry's archive released the transcripts from IDF General Staff meetings for the first five days of the war, as well as the final intelligence report given to IDF chief of staff David "Dado" Elazar and defense minister Moshe Dayan on October 5, 1973, one day before the war broke out.

The following day, the Egyptians and Syrians launched their attacks, catching the IDF off-guard. The war was hard-fought and grueling with significant setbacks in the early days, leading to candid expressions of concern by the country's leaders over Israel's ability to win it.

"What do I fear in my heart more than anything? That the State of Israel will in the end be left without enough weapons to defend itself… There won't be enough tanks, there won't be planes, there won't be people, there won't be people trained to protect the land of Israel," Dayan told the IDF General Staff according to the newly released transcripts.

The then-defense minister told the army to consider conscripting people too old to perform reserve duty or too young to have yet been drafted.
Golda Meir's letter to bereaved families on eve of Yom Kippur War uncovered
A letter of condolence to bereaved Israeli families written by then-prime minister Golda Meir on the eve of the Yom Kippur War recently was discovered.

In the years following the establishment of the Jewish state, it was customary for the prime minister to have contact with the families of killed soldiers, including sending letters for holidays and official occasions. Meir was scrupulous about the custom and frequently corresponded with bereaved families both privately and officially.

On the eve of the Yom Kippur War in 1973, Meir sent a letter, dated October 5, to bereaved families in which she wrote: "Your pain is the pain of the entire nation… Our main concern is achieving peace for Israel. The memory of our loved ones motivates us to do anything in our power so that there be no more casualties, and we know no more bereavement."

A day later saw the outbreak of the Yom Kippur War, which claimed the lives of 2,500 Israeli soldiers.

Meir resigned in April 1974, amid public criticism and a loss of confidence in the government.

The letter will be offered for sale at the Kedem auction house in Jerusalem in December.
Inaccurate BBC Yom Kippur war claim – 14 years and counting
Six years ago we documented the BBC's correction of inaccurate Israeli casualty figures during the 1973 Yom Kippur War:

BBC Yom Kippur war accuracy failure perpetuated over years

However as was noted at the time, at least two other items of BBC content include the same error, stating that the number of Israeli casualties in that war was "about 6,000".

That claim is found for example in a backgrounder titled 'A History of Conflict' which is undated, but appears to come from around 2005.

It also appears in another side-box of 'context' appended to an 'On This Day' feature – likewise undated, but apparently from around 2005 at the latest.
Forty-Six Years Since Israel's Yom Kippur War

Retired IDF General Yom-Tov Tamir was stationed on the Suez Canal during the Yom Kippur War. Tamir joins us the in studio to speak of the attack on its 46th anniversary. More: On October 6, 1973, a combined attack by the armies and air forces of Egypt and Syria, breached Israeli defenses and launched a nearly three week war that cost the lives of some 3,000 Israelis and maimed and scarred thousands of others. The surprise pincer attack on Israel's holiest day reshaped the country's history, shaking the confidence of the region's most formidable power.
---
---
We have lots of ideas, but we need more resources to be even more effective. Please donate today to help get the message out and to help defend Israel.

Cache
From Ian:

---
If Jews Don't Speak Up for Themselves, No One Will Speak Up for Them
In his sermon for Rosh Hashanah, Ammiel Hirsch, the rabbi of a prominent Reform synagogue in Manhattan, urged his congregants not to lose sight of "the central Jewish principle [that] all Jews are responsible one for the other." It is impossible, he argued, to "live a full Jewish life" without feeling that "the pain of a Belgian Jew is our pain; the fear of an Israeli child terrorized by rockets is our fear; the insecurity of Orthodox Jews attacked repeatedly on the streets of Brooklyn is our insecurity." Yet, in the face of the anti-Semitic threats that come from so many different directions—which Hirsch went on to analyze—Jews must not lose their sense of pride, or begin to see Judaism as a burden rather than a privilege.
Progress on Antisemitism and BDS at the UN and Women's March
In the war against BDS, the most recent development in academia was the Department of Education censure of Duke University and the University of North Carolina for the misuse of Federal Title VI funds, prompted by complaints over a BDS related event in the spring. Title VI of the Higher Education Act is intended to support foreign language instruction and US national security needs, but has become a slush fund for tendentious Middle East Studies education and programming aimed at college students and K-12.

The Education Department's letter to the Duke-UNC Center for Middle East Studies complained that fewer than 1,000 students were taking Middle East language courses, while almost 7,000 were enrolled in Middle East Studies courses with "little or no relevance to Title VI." The complaint also criticized the lack of focus on religious minorities in the Middle East and the near exclusive emphasis on Islam, particularly for K-12 teachers.

The schools were instructed to respond with a compliance plan. In the interim, however, predictable complaints were voiced by academics regarding the alleged "chilling effect on academic freedom" and by BDS advocates, who characterized the move as "anti-Palestinian."

The investigation comes after a recent study demonstrated that Arab and Muslim countries had donated billions of dollars to American colleges and universities in the past decade, with over $1.5 billion from Qatar alone. The impact of these donations is difficult to measure, but the deference and obsequiousness shown by universities and academics to donors generally is well known.

Underscoring the impact of BDS and biased pedagogy on campus, another report also indicated that Israel-related antisemitism on campuses increased dramatically between 2017 and 2018. Strong increases were seen in accusations of "genocide" against Israel, along with justifications for terrorism. Most important were dramatic increases in faculty-led BDS activities including sponsored events and individual boycotts of Israel and supporters.

Finally, it was announced that the National Students for Justice in Palestine conference would be taking place at the University of Minnesota at the beginning of November. The announcement also touted the election of Reps. Ilhan Omar (D-MN) and Rashida Tlaib (D-MI). The conference is designed to train BDS activists, many of them already on record espousing violence, as well as expand "intersectional" alliances of those "who struggle against state violence, settler-colonialism, and imperialism — from Palestine to Turtle Island, from the Philippines to Mexico and beyond."
Adam Milstein: BDS is face of old antisemitism: What will we do to stop it?

The majority of recent reports on the connection of the BDS movement to both terrorism and antisemitism make many different recommendations on how to stop the growing antisemitism of our era. One recommendation of particular note is that countries should accept the International Holocaust Remembrance Alliance (IHRA) definition of antisemitism, uphold its principles and outlaw the BDS movement.

The IHRA's working definition is a concise description of a complex hatred that takes many forms. It reads: "Antisemitism is a certain perception of Jews, which may be expressed as hatred toward Jews. Rhetorical and physical manifestations of antisemitism are directed toward Jewish or non-Jewish individuals and/or their property, toward Jewish community institutions and religious facilities."

The people who lead the BDS movement bring many different kinds of antisemitic hatred into our public conversation, and the IHRA definition helps identify the sort of bigotry they spread. It defines antisemitism as accusing Jews or Israel of inventing or exaggerating the Holocaust; accusing Jews of dual loyalty; using blood libel to criticize Israel; comparing Israel to the Nazis; and holding the Jewish state to a double standard – or, in one of its purest forms of hate, denying the Jewish people the right to self-determination.
Now that many in the world are finally acknowledging just how evil BDS is, our Jewish community and fellow Americans must follow suit. Governments and NGOs must adopt the IHRA definition of antisemitism. Our local, state and federal governments must pass laws and resolutions that condemn and delegitimize the vile hatred of BDS. Politicians and bureaucrats should stop funding educational programs that include BDS bigotry. Financial platforms should not be allowed to provide services to BDS organizations that publish antisemitic content or have links to terrorism. And we shall all demand that social media platforms remove antisemitic BDS content.

After a decade of excuses and inaction about BDS, it seems that some people are finally waking up to the danger this movement poses – not only to the Jewish people, but also to the basic values of the liberal societies in which we live.

It is the responsibility of our leaders to build on the recent momentum to inform the public about the BDS movement's antisemitic agenda, its shadowy funding sources, its true aim of denying Jewish self-determination, its lopsided and underhanded tactics, and its connection to terrorism.

BDS is the new face of the old antisemitism, and when it comes to fighting antisemitism, the old adage "better late than never" is particularly apt for our moment. It's time for us all to get to work.
Chief Rabbi of UK Speaks of BDS and the Rise of Antisemitism

Chief Rabbi Ephraim Mirvis of the United Kingdom spoke with Jordana Miller on the rise of antisemitism and the effects of the BDS movement in the UK.
Neo-Nazi protestors in Germany call for Palestinian help against Israel
Dozens of neo-Nazis marched through the German city of Dortmund on Monday, calling for Palestinian support to eradicate Israel.

The demonstration, which came on the heels of an anti-fascist protest in the western German city, involved approximately seventy neo-Nazi activists marching through the streets, holding flags of the Third Reich flag and chanting, "Palestine help us, Israel still exists" and "Israel no more."

Israel's Ambassador to Germany Jeremy Issacharoff posted condemned the neo-Nazi rally, writing on Twitter: "Disgraceful to see neo-Nazis openly on the streets of Dortmund just as we celebrate the Jewish New Year, my wife's great grand parents were from Dortmund and were murdered by the Nazis, where there is no remorse there can be no forgiveness."

Dortmund is considered to have the biggest neo-Nazi presence of any city in western Germany, with the majority of them living in the Dorstfeld quarter.

Dorstfeld is littered with graffiti of Third Reich's flag, symbols and writings.In September, anti-fascist activists arrived with police backup in Dorstfeld, where they covered the hateful graffiti with colors and messages calling for unity and tolerance.

When the neo-Nazis pledged retaliation for the clean-up, the anti-fascist activists vowed to march against them every Monday for the next 13 weeks.



Israel Journal of Foreign Affairs: Eleanor Roosevelt: Palestine, Israel and Human Rights

The creation of the State of Israel was an act of racism, imperialism, and colonialism. Eleanor Roosevelt supported it, which means she was not the humanitarian everyone believes her to be, but rather a racist, imperialist, and colonialist. That is the central thesis of Geraldine Kidd's dissertation-turned-prosecutorial brief against the most influential first lady in American history.

Readers will have no trouble surmising where Kidd (who teaches at University College in Cork, Ireland) stands on the Arab–Jewish conflict, and why she is so disappointed in Mrs. Roosevelt's sympathy for Zionism. Arab violence in Mandatory Palestine was merely a response to "incursions by the land-hungry Zionists" (p. 90) and "the insidious and ever-growing [Jewish] colonization" (p. 91), Kidd asserts. Arab leaders who violently opposed the creation of a Jewish state of any size were merely "vigorously defending Palestinian rights in the face of Jewish imposition" (p. 80). As for Mrs. Roosevelt, she "aspired for a Jewish-occupied Palestine" (p. 240) and her "growing interest in Palestine as a Jewish state bade ill for the indigenous people, whose land the Zionists coveted" (p. 54).

"Indigenous," incidentally, is a term invoked by Kidd with almost comic frequency. She applies it to the Arab residents of Mandatory Palestine no less than eleven times in the first 100 pages of her book, yet never feels it necessary to explain the basis for that assertion. For Kidd, it is self-evident that the Arabs have been the rightful owners of every inch of the country since time immemorial, while "the foreign, migrating Jewish minority" should be regarded as usurpers and criminals (p. 31).

As she chronicles Mrs. Roosevelt's views and record on Palestine, Kidd has trouble letting her have the last word. Again and again, she cites some remark by the first lady, then quickly follows with a rebuttal of her own. The book at times resembles a meeting of a debate club. Mrs. Roosevelt states that Palestine did not belong to Britain; Kidd interjects, "She was ignoring the fact that the Mandate granted them legal authority to govern it" (p. 123). Mrs. Roosevelt alludes to illegal Arab immigration into Palestine; Kidd retorts, "This statement is an extraordinary reversal of the facts, for it was not the Arabs who had moved into the Jewish orbit but instead it was the Jews who had steadily encroached on the Arabs" (p. 123). The former first lady finds fault with the Palestinian Arabs who fled in 1948; an incensed Kidd responds, "This argument is weak, as obviously the Palestinians, in their panic, had no way of knowing what the future might hold for them." Kidd adds, for good measure, that Mrs. Roosevelt's point "neatly coincided with contemporaneous Zionist thinking" (p. 174).
Prime Minister condemns "antisemitic Marxists" at Labour Party Conference last week
In his Conservative Party Conference speech, Prime Minister Boris Johnson lambasted "the fratricidal antisemitic Marxists who were in Brighton [at the Labour Party Conference] last week."

Campaign Against Antisemitism reported multiple instances of antisemitism or concern over anti-Jewish abuse at the Labour Party Conference, and has warned that the Labour Party is now institutionally antisemitic.


"Let's get #Brexit done!"@BorisJohnson reiterates his promise for the UK to leave the EU on the 31 October.

He also hits out at Labour saying he wants to win an election "against the fratricidal anti-semitic Marxists".

Tory conference updates: https://t.co/pmpEh8j3M3 pic.twitter.com/OWUslSYiCS

— Sky News Politics (@SkyNewsPolitics) October 2, 2019



On 28th May, the Equality and Human Rights Commission launched a full statutory investigation following a formal referral and detailed legal representations from Campaign Against Antisemitism, which is the complainant.

In recent months, twelve MPs and three peers have resigned from the Labour Party over antisemitism, along with a large number of MEPs, councillors and members.
Top UK Cabinet Minister: Everyone 'Has a Duty to Stop' Antisemitism
British Chancellor of the Exchequer Sajid Javid reiterated his support for the Jewish state at a Conservative Friends of Israel (CFI) event on Tuesday.

Addressing the gathering, which was attended by six cabinet ministers as well as a slew of other prominent figures, Javid said, "When I look at Israel… it is a country that aligns with all of our values… it's great to see how strongly this party supports the values of Israel at every level."

Javid also condemned antisemitism in the UK, declaring, "Everyone in this room has a duty to stop it."

"Anyone with a sense of history knows full well why the Jewish community feels uneasy now, and nowadays we don't have to look to the past to learn, sadly you just have to look around you," he continued.

Israeli Ambassador to the UK Mark Regev told Javid, "You can be proud… that under this Conservative government, the Israel-UK partnership is stronger than ever before. Our trade is growing beyond the £8.6 million we had last year, we have just signed a trade agreement so that trade will continue to grow in the years to come. That's prosperity and that's jobs."
Corbyn Sparks Controversy for Rosh Hashanah Video Featuring Hamas Supporter
Jeremy Corbyn sparked outrage for releasing a Rosh Hashanah video that features an activist who last year led a public Jewish mourning prayer for dead members of Hamas.

In the clip posted on Twitter ahead of the Jewish holiday, Corbyn visits a grocery store with Jewish Labour Party members to discuss the symbolism of honey and apples for the Jewish new year and promote Labour's "Green Industrial Revolution" program.

Alongside him is Rob Abrams, a Jewish anti-Zionist activist who in May 2018 led the Kaddish prayer in Parliament Square for 62 Palestinians killed on the Israel-Gaza border, at least 50 of whom were Hamas operatives, according to the Jewish Chronicle.

Israel activist David Collier wrote in response to the clip, "There is no way you are not aware much of the Jewish community were outraged when this person explicitly led a prayer service for dead Hamas terrorists. Which makes your actions here deliberate. Your spiteful nature highlights you are a real danger."

Also in the video is Labour counselor Sue Lukes, who tweeted an article titled the "Jewish 'War against Corbyn' risks bringing real antisemitism to Britain" and wrote a piece to "honor" Malia Bouattia, the former National Union of Students president who was accused of antisemitism.
Local UK Labour Party Branch Planning No-Confidence Vote Against Jewish MP on Eve of Yom Kippur
A local UK Labour party branch is planning a no-confidence vote against a Jewish MP on the eve of Yom Kippur.

Dame Louise Ellman, the Labour MP for Liverpool Riverside, who is Jewish, has been active in Jewish Labour groups and critical of antisemitism in her party.

Labour has been beset by series of antisemitism scandals since Jeremy Corbyn became its leader in 2015.

Ellman has held leadership positions in the Labour Friends of Israel and the Jewish Labour Movement, and is currently vice president of the Jewish Leadership Council.

The proposed motion by the St. Michael's Labour branch states, "This Branch is fully behind Jeremy Corbyn," and cites a statement by Ellman in which she said that she understood "why Jews would seriously consider leaving Britain if Corbyn became PM."

As a result of her statement, says the motion, "We have no confidence that our MP Louise Ellman will carry out the wishes of our [Constituency Labour Party] and the Riverside constituency, or that she will follow Labour Party policy."

"This Branch therefore calls on our Riverside MP, Louise Ellman, to resign," the motion concludes.

The motion will be taken up at a meeting to be held at 8 p.m. next Tuesday, which is the eve of Yom Kippur, the holiest day of the Jewish year.
Jewish Voice for Labour member Stephen Marks, who defended Jackie Walker, is re-elected to Labour's disciplinary body
Stephen Marks, a member of the antisemitism-denial group and sham Jewish representative organisation, Jewish Voice for Labour, has been re-elected to Labour's National Constitutional Committee, the Party's disciplinary body.

Mr Marks signed a 2017 petition in support of Jackie Walker, a former vice-chair of Momentum and one of those exemplifying the institutionalisation of antisemitism in the Labour Party. Mr Walker was repeatedly suspended by Labour and finally expelled earlier this year. She has persistently claimed that complaints of antisemitism are part of a plot to destabilise the leadership of Jeremy Corbyn and has rejected the International Definition of Antisemitism.

Last year Mr Marks also reportedly shared a petition in support of David Watson, who was suspended from Labour in 2016 for allegedly sharing claims on social media comparing the Israeli intelligence agency Mossad with the Nazis and accusing Israel of genocide. Mr Marks is reported to have written in respect of Mr Watson: "It is cases like this which 'bring the party into disrepute'. Those responsible are the ones who should be suspended!"

Earlier this month Mr Watson reportedly called for the abolition of the Equality and Human Rights Commission, which launched a full statutory investigation into Labour antisemitism on 28th May following a formal referral and detailed legal representations from Campaign Against Antisemitism, which is the complainant.
Jewish Voice for Labour co-chair to speak at "Stand up to racism" church event on Yom Kippur
Jenny Manson, the co-chair of the antisemitism-denial group and sham Jewish representative organisation, Jewish Voice for Labour (JVL), is scheduled for a speaking engagement on Kol Nidrei, the night of Yom Kippur.

The event, titled "Resisting the rise of the racists and fascists", will feature Ms Manson on a panel with Weyman Bennett, a member of the Socialist Workers Party's central committee. The panel is part of a larger "West London stand up to racism" event at St Mary's Church Hall in South Ealing on 8th October. It is anticipated that there will be debate on far-right extremism and antisemitism.

Although Ms Manson has previously admitted that JVL was founded in order "to tackle allegations of antisemitism in the Labour Party", she has reportedly been "hurt" by suggestions that question her Jewishness and the organisation has also stressed its Jewish credentials (including in its name). Some have suggested that this stance is somewhat undermined by undermined by Ms Manson's decision to participate in a speaking engagement at a church on Yom Kippur.

Yom Kippur (the Day of Atonement) is the holiest day in the Jewish calendar and is marked by most Jews with fasting and synagogue attendance. Communal organisations are shut and work or public engagements are generally discouraged.
Labour MP sorry for liking Facebook comment claiming Israel disgraces Jews
Labour's MP for Kensington has apologised for liking a Facebook comment claiming Israel "disgraces all of us Jews worldwide."

Emma Dent Coad, who was elected in 2017, 'unliked' the comment within hours of Jewish News reaching out for comment.

A spokesperson for the MP said: "Emma liked this in error and apologises."

A comment posted by online user Earl Okin on Monday evening read: "I've always been a Bevanite – my ultimate political hero….and as a Jew, the current Israeli apartheid regime disgraces all of us Jews worldwide."

It was reported to Jewish News by the anti-racism Twitter account GnasherJew.

The post was a response to another post by online user Bob Pandy critical of "Blairite" MPs and "members of the Netanyahu fan club".
Grotesque: Al Sharpton Gives Rosh Hashanah Sermon at East Side Synagogue
On Monday, former pogrom leader and current Democrat kingmaker Al Sharpton boasted on his Facebook page the fact that he was "being presented to speak at the Rosh Hashanah Services of the East Side Synagogue by Rabbi Perry Berkowitz and Rabbi Leah Berkowitz."

For the record, the ESS informed its members that "this year our worship space of many years, the All Souls Sanctuary, is undergoing extensive renovation and is not available for our use. We are blessed that services will be held instead at Madison Avenue Presbyterian Church at corner of 73rd Street and Madison Avenue in Manhattan. This is a beautiful and awe-inspiring space that will deepen our High Holyday (sic) experience."

Like the old joke says, "The synagogue is closed for the holidays."

By now practically every Jewish newspaper in New York has condemned the notion that Sharpton, who is identified more than anyone else with the August 1991 Crown Heights Pogrom, should be preaching to Jews on the "High Holyday." Sharpton marched through Crown Heights and in front of the 770 Eastern Parkway headquarters of Chabad-Lubavitch shortly after the riot, leading some 400 rioters who were chanting, "Whose streets? Our streets!" and "No justice, no peace!" Sharpton himself notoriously called Jews "diamond merchants," which was his personal contribution to the anti-Semitic vernacular.
Twtichy: 'Disgusting': Socialist N.Y. State Senator (and AOC pal) Julia Salazar channels Ilhan Omar in response to Brooklyn synagogue being vandalized on Rosh Hashanah

Remember New York State Senator Julia Salazar? She's the Democratic socialist who lied about being an immigrant and a Jew. This will probably come as a major shock to you, but it seems that the kind of person who would lie about being Jewish doesn't actually have a whole lot of respect for Jews.

On September 30, teenage thugs threw large objects (reportedly milk crates) through the window of the Rivnitz synagogue in Brooklyn during a Rosh Hashanah service:


Two nights ago, some young people apparently threw objects into a window of a building at Throop & Bartlett St, where neighbors were gathered for Rosh Hashana prayers.

We need to care for each other and protect each other. This isn't acceptable in our district or in our city.

— Julia Salazar (@JuliaCarmel__) October 2, 2019



She might as well have written "Some people apparently threw something through some building."
Conservative Group Severs Ties With 'Brand Ambassador' for Controversial Photo
Pro-Trump youth group Turning Point USA (TPUSA) announced this week that it has severed ties with one of its brand ambassadors following a picture of her at a dinner over the weekend with accused antisemites and white nationalists.

A spokesperson confirmed on Monday to Right Wing Watch, a project of People for the American Way, which monitors far-right activities and content, that Ashley St. Clair is no longer part of TPUSA.

"TPUSA is a large national organization that touches hundreds of thousands of people all across the nation," said the spokesperson. "Ashley is no longer one of our thousands of volunteer activists and ambassadors. [Founder and executive director] Charlie [Kirk] and TPUSA have repeatedly and publicly denounced white nationalism as abhorrent and un-American and will continue to do so."

The spokesperson also noted that St. Clair wasn't representing the organization while she was photographed.

St. Clair, who is Jewish, attended a dinner held after a debate between antisemitic and white-nationalist podcaster Nicholas Fuentes, who attended the 2017 Unite the Right rally in Charlottesville, Va., and conspiracy theorist Jacob Wohl.

St. Clair, who wasn't at the debate, attended what she told Right Wing Watch was a "diverse dinner."
Demi Lovato 'sorry not sorry' for Israel visit
Grammy-nominated American singer and actress Demi Lovato's love affair with Israel on her recent visit here seems to have come to an abrupt halt.

In an Instagram post on Wednesday that was then deleted, Lovato apologized if her trip offended anyone.

Lovato's visit initially appeared to have gone well, so the controversy that followed came as a surprise. The pop singer, who has more than 74 million Instagram followers, posted photos of herself at the Western Wall, being baptized in the Jordan River, touring Yad Vashem, and visiting the Shalva National Center for people with disabilities.

"There is something absolutely magical about Israel," she gushed. "I've never felt such a sense of spirituality or connection to God… something I've been missing for a few years now... I'm grateful for the memories made and the opportunity to be able to fill the God-sized hole in my heart. Thank you for having me, Israel."

But on Wednesday, she wrote in an Instagram story: "I'm extremely frustrated. I accepted a free trip to Israel in exchange for a few posts. No one told me there would be anything wrong with going or that I could possibly be offending anyone. With that being said, I'm sorry if I hurt or offended anyone, that was not my intention. Sometimes people present you with opportunities and no one tells you the potential backlash you could face in return. This was meant to be a spiritual experience for me, NOT A POLITICAL STATEMENT, and now I realize it hurt people and for that I'm sorry. Sorry I'm not more educated, and sorry for thinking this trip was just a spiritual experience. Going against all advice right now and apologizing because it feels right to me and I'd rather get in trouble for being authentic to myself, than staying quiet to please other people. I love my fans, all of them, from all over."

The BDS backlash began as soon as Lovato posted photos of her Israel visit on Instagram. Angry fans responded with scathing comments that she was ignoring the plight of the Palestinians and that she should boycott Israel.

Lovato then deleted the comments on a photo showing her Jordan River baptism where she praised Israel as "magical."
Her detractors took to Twitter to criticize the singer. Among the comments, Nouran Ahmed wrote: "Hey, Demi... actually, you need to read more about the history of this land because it's called Palestine, not Israel, and the magical feeling that you felt, it's back to the history of the land (Palestine) not Israel."

While BDS supporters have long campaigned to persuade celebrities to cancel planned trips to Israel, the controversy over Lovato's visit is unusual in that the pressure came following her visit. Apparently, the singer was taken by surprise by the criticism. But why she then removed her apology – which lives on in screen grabs – is unclear.

Meanwhile, Minister of Jerusalem Affairs Ze'ev Elkin took credit for inviting her as an initiative of his ministry. (h/t Esty)
Just fyi, one pic she posted I saw yesterday was her meeting with special-needs kids.

This is what she's feeling made to apologize for. Bringing smiles to the faces of Jewish children with special needs.

BDS is a genuinely cruel way to express hatred of Jews.

— Seth Mandel (@SethAMandel) October 3, 2019
German Museum to Give Walid Raad Art Prize Despite City Government's Objection: Report
On Monday, the German city of Aachen announced that it had withdrawn a decision to give a prestigious art prize worth €10,000 (roughly $10,900) to artist Walid Raad, citing his alleged support for Boycott, Divestment, and Sanctions, a pro-Palestine movement. But, according to a new report, that move is not the end of the story.

The German news network WDR reports that Raad will receive the award after all, via the Ludwig Forum for International Art, a museum in the city that facilitates the award, the Aachen Art Prize. The museum's board reportedly made the decision on Tuesday night.

Marcel Philipp, the mayor of Aachen, previously said in a statement, "According to research, we have to assume that the designated prizewinner is a supporter of the BDS movement and has been involved in various measures for the cultural boycott of Israel." He added that, when the city of Aachen had inquired with him about his alleged support for BDS, Raad had been "evasive." The city alleged that Raad "could not distance himself from BDS," which it referred to as an "anti-Semitic" movement.

The Ludwig Forum's board reportedly disagreed with the city's of Aachen's decision, however, and WDR said that its members could not find any evidence that Raad was an anti-Semite.

The Ludwig Forum and Raad did not immediately respond to requests for comment.

In an interview with the German publication Deutschlandfunk, the Ludwig Forum's CEO, Michael Müller-Vorbrüggen, said that the museum had obtained the funds to give out the award, and it was therefore it did not need to the city's permission to offer Raad the prize.
University and College Union apologises after failing to include Jews on list of groups of Holocaust victims
The University College Union (UCU) has apologised after it left out Jews from a description of the different groups murdered in the Holocaust, an omission the chief executive of the Holocaust Memorial Day Trust called "completely unacceptable".

The UCU had sent out an e-mail to branch and local association secretaries, in which chapters of the union were encouraged to observe HMD 2020, which takes place on January 27.

It described how the Nazis had persecuted groups such as "trade unions, including social democrats and Communists", "Europe's Roma and Sinti people", "Black people", "disabled people", "freemasons", "gay and lesbian people", "Jehovah's witnesses" and "'asocials', which included beggars, alcoholics, drug addicts prostitutes and pacifists" were persecuted by the Nazi regime.

It also specifically mentioned "non-Jewish Poles and Slavic POWs". However, it made no mention of Jews, the primary targets of the Holocaust.

When the e-mail was publicised, Jews on social media attacked the "shocking" and "sickening" omission, with others suggesting that the mention of "non-Jewish Poles" showed the Union had clearly been thinking about who to include – and who to leave out.

A link in the e-mail led to a specific page on the UCU about HMD, which also neglected to mention Jews as victims of the Holocaust, while mentioning other significant groups.

In a subsequent e-mail from the union's "equality support official", the organisation apologised for what it called "drafting errors" in its initial message.
Columbia celebrates anti-Semitism
I want to give Mohamad credit on one score: He's honest about his Jew-hatred. He doesn't pretend he's only attempting to champion Palestinian rights. He doesn't pretend to be supporting boycotts just to encourage Israelis to withdraw from "occupied territories." He doesn't claim that he's not anti-Semitic but merely anti-Zionist.

That last claim I find particularly misleading and annoying. Because, given a choice, I'll take anti-Semites over anti-Zionists any day. Garden-variety anti-Semites – I'm not talking about neo-Nazis or Stalinists or Khomeinists or Salafi/jihadis – disparage Jews. They don't want them working in their businesses, living in their neighborhoods, or joining their clubs. That's nasty but disparagement is survivable, and alternative businesses, neighborhoods and clubs can generally be found.

Anti-Zionists, by contrast, seek a more consequential goal. They want to deprive Israel of its fundamental right to exist. They want to end Jewish self-determination in any part of the ancient Jewish homeland, a unique refuge for Jews who fled not only from Europe but also – and in larger numbers – from Arab and Muslim countries.

Were anti-Zionists to achieve their goal, were they to succeed in eradicating the Jewish state, what would happen to the more than 6 million Jewish Israelis who live there? I think you know. I think Mohamad knows too. Perhaps he'd be "very sympathetic to them." If he's still around, of course.
When anti-Semites take advantage of liberal institutions
Last week, during a forum of world leaders held in my school, Columbia University, Malaysian Prime Minister Dr. Mahathir Mohamad spoke.

The 94-year-old leader is probably the most anti-Semitic head of state. He doesn't try to hide his anti-Semitism, he doesn't just criticize Israel, he practices classic anti-Semitism, the kind that has been associated with various slurs against the Jewish people (they have long noses; they rule the world; they cause others to fight and die for them, and so forth).

Letting the Malaysian leader speak is only the latest example of the institution's problematic choice of speakers, having already let former Iranian President Mahmoud Ahmadinejad speak at the university about a decade ago.

The organization that I head, Students Supporting Israel (SSI), has refused to stay silent. Although we could not get Mahathir's speech canceled, we decided to generate a critical conversation so that the university won't even consider inviting someone like the Malaysian prime minister ever again.

We were told that we would lose, that he would be welcomed with great honor at the university and that his anti-Semitic agenda would not be condemned.

But we did not relent. We created a petition that got more than 3,000 signatures, we sent a letter to the university president and to the professor who was to introduce the prime minister at the event, and we demanded that both university officials condemn Mahathir.
Seth J Frantzman: Khashoggi's abused to whitewash dictatorships' treatment of journalists

Websites that support the Iranian regime, state media in Turkey, and voices from authoritarian regimes and human rights abusers sought to cynically exploit the anniversary of the murder of former Saudi insider Jamal Khashoggi. Since last year, the genuine grief over the death of Khashoggi has been hijacked in some countries and media to use it for ulterior motives, talking about press freedom while journalists are jailed, expelled and harassed.

"Even as Turkish leaders call for an international inquiry into Saudi Arabian journalist Khashoggi's murder, the Committee to Protect Journalists found the Turkish government to be the world's biggest jailer of journalists for the third consecutive year," ABC news noted last year.

Amnesty International and Reporters Without Borders were on hand in Istanbul this year to commemorate the murder of Khashoggi. Amnesty published a special call to honor his legacy.

While Amnesty was commemorating Khashoggi, the human rights organization also pointed out the long list of abuses of freedom in Turkey. Yet Ankara's state media outlets have sought to highlight Khashoggi's death as an example of press freedom.

A scientist was sentenced to 15 months in prison just days before the Khashoggi commemoration for the apparent crime of publishing environmental findings. Amnesty has called for charges to be dropped against the academic, whom it describes as a whistle-blower.

Amnesty noted in August that Turkey carries out mass blocking of websites, a "full-frontal attack on freedom of expression." According to the human rights organization, the Reporters Without Borders representative that attended the Khashoggi event was himself detained in 2016 "after symbolically guest editing a publication for a day as part of a solidarity campaign."
Guardian smears Israel with false claim of 50 'racist laws'
A Sept. 25th op-ed at the Guardian ("Ousting Netanyahu isn't enough for Israel's Palestinians. They want equality") by former +972 contributor Amjad Iraqi included the claim that Israel has "dozens of discriminatory laws".

Iraqi's claim that Israeli Arabs are afforded less rights than Jews links to a report by the radical-left NGO Adalah (where he works as its advocacy director) alleging the existence of at least "50 racist laws" in Israel. However, CAMERA and other watchdog groups have refuted Adalah's claims of racism – a term used so carelessly by the NGO that even an Israeli public health law requiring that parents vaccinate their children is included on their list of "racist laws".

Among the most comprehensive analyses of the "50 racist laws" claim was conducted by the Institute for Zionist Strategies (IZS), a policy and research organization dedicated to preserving Israel as a democratic Jewish state.

Here are the highlights from their detailed July 2016 report:

- The overwhelming majority of the laws featured in the list (53 out of 57) do not even relate to the citizens' ethnic origins and those that do, are designed to prevent and avoid discrimination. For example, the Law and Administration Ordinance (1948) that defines the country's official rest days, and the Law for Using the Hebrew Date, both explicitly exclude institutions and authorities that serve non-Jewish populations for whom the law provides for definitions and procedures appropriate for their specific needs.

- In 21 cases, Adalah's claims of discrimination stem from the organization's extremist stance that rejects the nature of Israel as a nation-state in general and as the nation-state of of the Jewish people in particular. For example, the Yad BenZvi Law is defined as a discriminatory law because of the institution's objective of promoting Zionist ideals.

- 18 of the laws reflect customs in other Western democracies whose democratic character no one would disparage. For example, according to Adalah, the flag constitutes a discriminatory law. Needless to say, this unfounded reasoning would mean that any country, the flag of which bears a cross or crescent discriminates against its non-Christian or non-Muslim minorities. A more in-depth comparison between the laws frequently found that Israeli legislation is actually characterized by a higher degree of tolerance for its national minorities.
The Washington Post's Skewed Worldview on Jews and Israel
The overwhelming majority of American Jewry has a positive view of Israel. Yet, the overwhelming majority of opinion pieces and reporting from major U.S. news outlets doesn't reflect this reality. Instead, the media promotes a small and unrepresentative minority. The Washington Post offers a case in point.

Ninety-five percent of American Jews have a "strongly positive" view of Israel, according to an August 2019 Gallup poll. The pollster noted that this was "significantly more pro-Israel than the overall national averages of 71% favorable views of Israel and 21% favorable views of the Palestinian Authority."

Similarly, a 2013 Pew survey observed: "76% of Jews (identified by religion) said they were at least somewhat emotionally attached to Israel. In addition, almost half said that caring about Israel is an essential part of being Jewish (with most of the rest saying it is important although not essential) and nearly half reported that they had personally traveled to Israel."

In short: American Jewry is, except for a miniscule minority, pro-Israel. Yet, the American media often chooses to give a megaphone to Jews that actively oppose, or are hypercritical of, the Jewish state.

The Washington Post, for example, gives inordinate column space to the tiny fraction of Jews, American and otherwise, who are against the right of Jewish self-determination. In a Sept. 20, 2019 tweet, Mairav Zonszein of +972 magazine cheered that her publication was "all up in The Washington Post opinion pages today," with two pieces from the same organization appearing on the same day. Zonszein proudly noted that editors of "mainstream outlets" were no longer editing out or tweaking her use of the term "apartheid."
It's a start! https://t.co/2t9mV6pEGO #FBblocksPalestine

— (((David Lange))) (@Israellycool) October 3, 2019
In Pittsburgh a year later, the shofar-blower is dead and the shul is shuttered
As this city's Jewish community celebrated Rosh Hashanah this week, the Tree of Life synagogue stood closed, its doors blocked by a chain-link fence.

A brown, wilted wreath hung on a tree near the synagogue, where a gunman killed 11 worshipers last year in the worst anti-Semitic attack in American history. Jewish stars bearing the names of the victims are taped to a glass door at the front entrance, behind a fence and under an Israeli flag and a sign thanking first responders. A makeshift wooden sign on a barricade next to the building reads "No day shall erase you from the memory of time."

The synagogue is built to welcome hundreds of Jews. But the only person to enter regularly now is a custodian who maintains the building while the three congregations that meet there decide what to do. Tree of Life has been shuttered since the attack.

"I hope it's torn down," said Ellen Surloff, who was president of one of the congregations, the Reconstructionist Dor Hadash, at the time of the shooting. "I don't think that I could ever go back in that building and not be continually reminded of what took place there."

Signs of the attack remain everywhere in Squirrel Hill, the quiet, warm, tree-lined community that has been the home to Pittsburgh's Jews for more than a century, and which otherwise feels idyllic as summer turns into fall.

Local businesses display a sign created shortly after the attack that reads "Stronger than Hate" alongside a yellow Star of David and blue and red diamonds — the city's traditional colors. The kosher supermarket hangs a banner with the names of the 11 victims. The local Starbucks has three large hearts painted on its windows with the words "love," "kindness" and "hope" painted in Hebrew and English on each one.
'A rapidly spreading crisis'
A FIVE-YEAR-OLD student began wetting himself in class after he was subjected to antisemitic bullying over the course of four months, while a 12-year-old student was forced to kiss the feet of a Muslim child and was physically assaulted.

Both Jewish students, who have asked to remain anonymous, had to leave their public schools because their families felt the principals did not provide them adequate support.

The first child, a prep student at Hawthorn West Primary School, started wetting himself in bed at night, and in class. He also became agitated, began using derogatory language and looked for an excuse each morning to avoid going to school. His parents knew something was wrong, but were unsure if it was all a part of the adjustment process from kindergarten.

Then, after spilling his cereal one morning, the five-year-old broke down. "He literally fell down on the floor," his mother shared with The AJN, "and said, 'Mummy, you shouldn't love me. I'm a worthless, Jewish rodent. I'm vermin.'"

Mortified, his mother crumbled on the floor with him.

It was later revealed that the young boy was being bullied on a daily basis by five classmates in the school bathrooms. It started when he was questioned about being circumcised. Then came the barrage of antisemitic insults, including "Jewish vermin", "the dirty Jew" and a "Jewish cockroach".

But when raised with the school, the mother says they were "dismissive" of the antisemitic element. The school's solution was to keep the student from using the regular bathroom, offering the facilities of another bathroom instead.

"But we felt uncomfortable because obviously you're not addressing the issue," remarked the student's mother.

The parents called for an education policy about antisemitism to be rolled out. But the school declined.

According to the student's mother, "they refused to accept there was an antisemitic issue. 'It's not antisemitism, it's just bullying.' The principal said, I don't want to make other students feel uncomfortable".
Daphne Anson: In the Lucky Country, Jewish Schoolkid Forced to Kiss a Muslim Schoolkid's Feet

Back in 2012, I drew attention on this blog to a disturbing trend identified at schools in north-west England.

The repellent state of affairs had been revealed by the noted Anglo-Jewish historian Professor Geoffrey Alderman:

'Last November, in my capacity as a visiting professor at York St John University, I had the privilege of hearing a presentation by doctoral student Joy Schmack. Mrs Schmack, an extremely experienced teacher and inspector of secondary-school religious education, is researching the use of the word "Jew" in teenage classrooms in the north-west of England. She presented chilling evidence of the unmistakeable revival of the word "Jew" as a common term of abuse amongst teenagers, who apparently habitually use it as a synonym for "cheat" or "swindler", or "snitch". "Don't you dare Jew me", one Merseyside youngster might say to another - perhaps hardly realising the significance of these words.

Scarcely four months after hearing this presentation I received a communication from a retired gentleman whose family escaped from Nazi Germany in 1934 and who now devotes his retirement to talking about antisemitism to youngsters in schools in Cheshire, Merseyside and Lancashire. He had been moved to write to me because of his experience at one such school, where his presentation was discourteously received and where a teacher confessed to him that the word "Jew" had now replaced the word "gay" as a playground term of abuse. The teacher said: "If kids wish to insult each other, they now use (the word) Jew" [Emphasis added]....'

Now, the Australian Jewish News, in a scoop, reveals the antisemitic targeting that Jewish schoolkids at non-Jewish day schools in Melbourne have been enduring, causing them extreme anxiety and distress, and of the craven, odious response of the school authorities when the abused kids' parents (having tardily learned of the abuse from their persecuted offspring). That response was basically: "It's not antisemitism, it's bullying, and your kids should learn to toughen up".

They refused one set of parents' request to teach the school body about the realities and consequences of antisemitism.
Hitler-loving neo-Nazi who said it was his "dream" to create a bloodbath arrested at Luton airport and sentenced to four years in prison
Jacek Tchorzewski, an 18-year-old neo-Nazi Polish national staying in Buckinghamshire, has been sentenced to four years in prison.

Mr Tchorzewski was arrested at Luton Airport in February on suspicion of terrorism offences as he tried to board a flight to Poland, with police recovering an "enormous amount" of digital documents, including manuals on making explosives and weapons. In one voice recording, Mr Tchorzewski said it was his "dream" to "plan some terrorism" and carry out an attack, and he wrote in a notebook found while he was remanded: "Let's fill our hearts with terror and London's streets with blood."

Other documents included extreme right-wing material which praised Hitler, neo-Nazism and Satanism and also featured antisemitic sentiments and even called for genocide. He was also said to be connected to convicted terrorist Oskar Dunn-Koczorowski, who was jailed in June.

Mr Tchorzewski pleaded guilty on 21st June at the Old Bailey to ten counts of possession of information likely to be useful to a person committing or preparing an act of terrorism, contrary to section 58 of the Terrorism Act 2000. He was sentenced on 20th September at the Old Bailey.
Trial begins for German neo-Nazi group accused of plotting attacks
The trial of an alleged neo-Nazi terrorist cell accused of plotting violent political upheaval in Germany opened Monday amid reports the country's far-right scene is growing more armed and radical.

Eight members of the so-called Revolution Chemnitz group aged between 21 and 32 will answer to charges of forming a right-wing terrorist organization, according to federal prosecutors.

Almost a year to the day after most of the suspects' arrest in coordinated raids, the proceedings took place under tight security in Dresden, the capital of Saxony state, a stronghold of the extreme right.

Resentment runs deep in the region over Merkel's liberal refugee policy that led to the arrival of more than a million asylum seekers to Germany since 2015.

The anti-immigrant, anti-Muslim Alternative for Germany (AfD) party scored 27.5 percent in a state election earlier this month, just shy of the 32 percent garnered by Chancellor Angela Merkel's conservatives.

The suspects are accused of "coming together to achieve their political goals — to shake the foundations of the state — with serious violent acts," a spokeswoman for the superior regional court said.

They allegedly sought to carry out "violent attacks and armed assaults" against immigrants, political "opponents," reporters and members of the economic establishment.
Argentina Holocaust museum takes custody of secret stash of Nazi artifacts
The Museum of the Holocaust in Argentina's capital on Wednesday took custody of the largest collection of Nazi artifacts discovered in the country's history.

Federal police and Interpol agents found the more than 70 Nazi objects hidden behind a bookcase in a collector's home north of Buenos Aires in 2017 as part of an investigation into artworks of illicit origins. The Nazi items include busts of Adolf Hitler, an instrument to measure people's heads to supposedly determine their racial purity and statues of the Nazi eagle with a swastika under its talons.

Owning Nazi objects in Argentina can be illegal if it is determined that the items incite racial or religious hate in public, although they can be allowed in private. It has not been determined if the collector violated the anti-discrimination law, although he has been charged with owning pieces of illegal origin.

Agents with Interpol began following the collector and with a judicial order raided the house on June 8, 2017. A large bookshelf caught their attention and behind it agents found a hidden passageway to a room filled with Nazi imagery.
Teen allegedly attacks Jewish woman in Brooklyn, pulling off her wig
Police said Thursday a Jewish woman reported being harassed in Brooklyn on Rosh Hashanah.

The 22-year-old said that she was approached on Sunday evening by a female teenager who "pulled her scarf and wig from her head," a New York Police detective, Annette Shelton, told the Jewish Telegraphic Agency in an email.

The incident occurred in the Bedford-Stuyvesant neighborhood and the perpetrator, who was described as being 16 years old, was accompanied by another teenager, the woman told police.

Shelton said that the police's Hate Crimes Task Force was investigating the incident.

The incident is the second alleged attack that occurred on Rosh Hashanah in the borough. On Monday, the windows of a synagogue were broken in the Williamsburg neighborhood.

That incident drew condemnations from Mayor Bill de Blasio and Gov. Andrew Cuomo.
BREAKING: Jewish woman attacked in Williamsburg; headscarf yanked off her head.

We cannot allow this to continue! The Jewish community is being terrorized!

Enough!!! pic.twitter.com/CLRBIHUKwn

— Dov Hikind (@HikindDov) October 2, 2019
Hate fliers circulated in Montana town on Rosh Hashanah
Fliers bearing white nationalist language and hate speech were circulated to businesses in Whitefish, Montana.

The fliers were circulated on Monday, the first day of the Jewish holiday of Rosh Hashanah.

"The hate literature was not only offensive in relation to the Jewish holiday, but it is concerning as there is a recorded rise and mainstreaming of antisemitism in the United States, including the troll storm perpetrated from outside the community onto the Jewish people of Whitefish just two and a half years ago," Rachel Carroll Rivas of the Montana Human Rights Network said in a statement.

The fliers included code words like the number "88," which stands for "Heil Hitler" (because H is the eighth letter of the alphabet) and "14 Words" which represents a 14-word statement asserting white supremacy that was created by white nationalist David Lane, who is specifically named on the flier, according to the network.

Similar fliers appeared in Helena, Montana, over the weekend.

Neo-Nazi Andrew Anglin launched a campaign in December 2016 against Jews in Whitefish in which he published personal details and photos of Jewish residents, including a child. The campaign stemmed from a real estate dispute in Whitefish between Tanya Gersh, who is Jewish, and Sherry Spencer, the mother of white supremacist leader Richard Spencer.

Gersh said that anonymous internet users harassed her family after Anglin revealed her home address and phone number, her husband's business contact information and her son's Twitter handle.

Other Jewish families in Whitefish were also targeted. The Jewish population of the city is about 60.
KTVQ news - Whitefish - Antisemitic flyers pic.twitter.com/zLS9UW9mSj

— Eye On Antisemitism (@AntisemitismEye) October 3, 2019
Uber Expands Partnership With Israel's Moovit
Ride-sharing company Uber is set to expand its collaboration — first announced in February — with Israel-based public transit app developer Moovit App Global, the latter said Wednesday. The original partnership saw Uber leverage Moovit's application programming interface to provide users in London and four other cities with public transportation information, so that riders can access real-time transit data and route planning in the Uber app. As part of the expanded partnership, Uber is set to expand its service to 15 additional cities globally, including Paris and San Francisco.

Moovit also announced that ride-sharing company Lyft is set to implement a similar service in New York.

Founded in 2012 and based in central Israel, Moovit develops and offers a free mobile navigation app providing real-time public transit information in 3,000 cities and 92 countries. Its app has over 500 million users, adding to the company's database of over 7,000 public transportation operators, according to the company's statement.
CVC to Pay $450 Million for a 25 Percent Stake in Israeli Web and Mobile Monetization Company IronSource
Private equity firm CVC Capital Partners is negotiating a deal to acquire a 25 percent stake in web and mobile monetization company IronSource for $450 million, according to two people familiar with the matter who spoke to Calcalist on condition of anonymity. The deal, which values IronSource at $1.55 billion, is expected to be signed in the upcoming 24 hours, the people said, adding that the company is expected to hand out $100 million-worth of dividends to shareholders before the deal is complete.

The negotiations almost came to an unsuccessful end two months ago due to disagreements over IronSource's valuation, which has since been resolved, the people familiar with the matter said. If completed, the deal is expected to be the biggest secondary deal of an Israeli company. CVC will become IronSource's largest shareholder, but its founders will keep a controlling share with a 45-50 percent stake held between them, down from the 60 percent they currently hold, according to the people. The company's employees, which hold options worth $25 million, will also take part in the sale.

The CVC sale is expected to be the last funding IronSource raises before its initial public offering, scheduled for the second half of 2020. The company, which is expected to see revenues of around $1 billion for 2019 with an EBITDA of $150 million, expected to see its revenues and profit grow by its IPO. Its net profit for 2019 is estimated at $120 million to $130 million for 2019, according to the people familiar with the matter, and the company has no debt.

Founded in 2009, IronSource was originally a download optimization software developer, which shifted its focus to rewarded ads following a series of acquisi

Cache
Cuts from the in-progress book on Lexomics:
The very best traditional philologists, people like Lapidge and Gretsch, can collect widely scattered shards of information and piece together enough to get a view of a little piece of lost culture. But scholars like this are rare, and their very brilliance shows how much the scholarly world has had to change because the great philologists of past generations have worked out the mine.
Back in the Age of Grimm, scholars like Kemble and Grundtvig could casually pick the best nuggets right from the tunnel floor, the dust of diamonds on their shoes. And although the next generation might have needed picks and shovels, Thorpe, Müllenoff, Sweet and Köhler and still found riches. There was still high-grade ore for Sweet, Sarrazin, Sievers and Skeat, but the lode was beginning to be depleted, so Olrick, Panzer, Chambers and their contemporaries had to be miners rather than prospectors, following the dwindling veins deeper and deeper below the surface. In the post-war period scholars were reduced to panning for glistening flecks, and by the 1980s the field was reduced to mechanically processing vast piles of low-grade ore in hopes of eventually extracting a small amount of metal from the overburden.
To push the metaphor perhaps further than I should: The introduction of lexomic techniques allows us to find riches even in the tailings piles of previous generations. What was for them un-useable is for us, with new knowledge and technology, a new source of wealth.
Cache
La Rosalie is een charmante vakantiewoning voor families met privé-zwembad, gelegen in het rustige La Tour-sur-Orb. Dit is een authentiek Frans dorpje omgeven door wijngaarden, meren, bossen, gorges, … Ideaal voor natuurliefhebbers en zij die houden van een sportieve vakantie. Op 500m, aan de oevers van de Orb, starten prachtige bewegwijzerde natuurwandelingen en mountainbike- en fietsroutes. Lac du Salagou, met een klein strand en zeilclub, ligt op 23 km. Maar ook de rivier Orb biedt tal van zwemmogelijkheden. Op een uurtje rijden is de zee waar u kunt genieten van kilometers lange zandstranden. De woning is voor maximaal 6 volwassenen en 3 kinderen. In de woning is een volledig ingerichte keuken met directe toegang tot het terras, een ruime woonkamer, een eetkamer met toegang tot het tweede terras, TV-hoek, twee badkamers, 4 slaapkamers en een grote garage. De woning is omgeven door een aangelegde tuin van 800 m2 met privé-zwembad met kind-veilige omheining, ligzetels en BBQ-faciliteiten. De woning beschikt tevens over WiFi, een televisieaansluiting met Orange tv en Google chromecast.

Cache
Updated 4:45pm E.T. U.S. Customs and Border Protection temporarily suspended intake at the McAllen Central Processing Center on Tuesday, the largest migrant processing center in South Texas, after the outbreak of what the agency calls "a flu-related illness." It is the same facility where a 16-year-old Guatemalan boy became ill last week, and died after he was transferred to another Border Patrol station. According to a CBP spokesman, after identifying 32 individuals who tested positive for influenza, all were provided treatment on the site or in local hospitals "as appropriate." As of Wednesday afternoon, the Central Processing Center resumed operations. CBP officials say Carlos Hernandez Vazquez was found unresponsive on Monday morning. A nurse practitioner had diagnosed him with influenza A, and he had been moved between facilities to separate him from other migrants to stop the spread of the flu. "A large number" of migrants were complaining of high fevers and other "flu-related"

Cache

Kyle Gibson kept hoping he'd someday pitch in October, take the mound in a big game when the whole sport was watching. Last week, he got that chance. Summoned late at Yankee Stadium, the 31-year-old Minnesota right-hander entered the AL Division Series opener. The result — one inning, three runs on three walks, a hit […]

Cache
De vakbonden en de werkgeversorganisaties willen de minimumlonen in ons land met 3,5 procent laten stijgen. Dat meldt De Tijd dinsdag. De sociale partners raakten het daarover eens in de Groep van Tien, hun belangrijkste overlegorgaan, bevestigen zowel de bonden als de werkgevers aan de krant.
Cache
APOSTOLIC LETTER
ISSUED "MOTU PROPRIO"
BY THE SUPREME PONTIFF
FRANCIS
"APERUIT ILLIS"
INSTITUTING THE
SUNDAY OF THE WORD OF GOD
1. "He opened their minds to understand the Scriptures" (Lk 24:45). This was one of the final acts of the risen Lord before his Ascension. Jesus appeared to the assembled disciples, broke bread with them and opened their minds to the understanding of the sacred Scriptures. To them, amid their fear and bewilderment, he unveiled the meaning of the paschal mystery: that in accordance with the Father's eternal plan he had to suffer and rise from the dead, in order to bring repentance and the forgiveness of sins (cf. Lk 24:26.46-47). He then promised to send the Holy Spirit, who would give them strength to be witnesses of this saving mystery (cf. Lk 24:49).
The relationship between the Risen Lord, the community of believers and sacred Scripture is essential to our identity as Christians. Without the Lord who opens our minds to them, it is impossible to understand the Scriptures in depth. Yet the contrary is equally true: without the Scriptures, the events of the mission of Jesus and of his Church in this world would remain incomprehensible. Hence, Saint Jerome could rightly claim: "Ignorance of the Scriptures is ignorance of Christ" (Commentary on the Book of Isaiah, Prologue: PL 24,17B).
2. At the conclusion of the Extraordinary Jubilee of Mercy, I proposed setting aside "a Sunday given over entirely to the word of God, so as to appreciate the inexhaustible riches contained in that constant dialogue between the Lord and his people" (Misericordia et Misera, 7). Devoting a specific Sunday of the liturgical year to the word of God can enable the Church to experience anew how the risen Lord opens up for us the treasury of his word and enables us to proclaim its unfathomable riches before the world. Here, we are reminded of the teaching of Saint Ephrem: "Who is able to understand, Lord, all the richness of even one of your words? There is more that eludes us than what we can understand. We are like the thirsty drinking from a fountain. Your word has as many aspects as the perspectives of those who study it. The Lord has coloured his word with diverse beauties, so that those who study it can contemplate what stirs them. He has hidden in his word all treasures, so that each of us may find a richness in what he or she contemplates" (Commentary on the Diatessaron, 1, 18).
With this Letter, I wish to respond to the many requests I have received from the people of God that the entire Church celebrate, in unity of purpose, a Sunday of the Word of God. It is now common for the Christian community to set aside moments to reflect on the great importance of the word of God for everyday living. The various local Churches have undertaken a wealth of initiatives to make the sacred Scripture more accessible to believers, to increase their gratitude for so great a gift, and to help them to strive daily to embody and bear witness to its teachings.
The Second Vatican Council gave great impulse to the rediscovery of the word of God, thanks to its Dogmatic Constitution Dei Verbum, a document that deserves to be read and appropriated ever anew. The Constitution clearly expounds the nature of sacred Scripture, its transmission from generation to generation (Chapter II), its divine inspiration (Chapter III) embracing the Old and New Testaments (Chapters IV and V), and the importance of Scripture for the life of the Church (Chapter VI). To advance this teaching, Pope Benedict XVI convoked an Assembly of the Synod of Bishops in 2008 on "The Word of God in the Life and Mission of the Church", and then issued the Apostolic Exhortation Verbum Domini, whose teaching remains fundamental for our communities.[1] That document emphasizes in particular the performative character of the Word of God, especially in the context of the liturgy, in which its distinctively sacramental character comes to the fore.[2]
It is fitting, then that the life of our people be constantly marked by this decisive relationship with the living word that the Lord never tires of speaking to his Bride, that she may grow in love and faithful witness.
3. Consequently, I hereby declare that the Third Sunday in Ordinary Time is to be devoted to the celebration, study and dissemination of the word of God. This Sunday of the Word of God will thus be a fitting part of that time of the year when we are encouraged to strengthen our bonds with the Jewish people and to pray for Christian unity. This is more than a temporal coincidence: the celebration of the Sunday of the Word of God has ecumenical value, since the Scriptures point out, for those who listen, the path to authentic and firm unity.
The various communities will find their own ways to mark this Sunday with a certain solemnity. It is important, however, that in the Eucharistic celebration the sacred text be enthroned, in order to focus the attention of the assembly on the normative value of God's word. On this Sunday, it would be particularly appropriate to highlight the proclamation of the word of the Lord and to emphasize in the homily the honour that it is due. Bishops could celebrate the Rite of Installation of Lectors or a similar commissioning of readers, in order to bring out the importance of the proclamation of God's word in the liturgy. In this regard, renewed efforts should be made to provide members of the faithful with the training needed to be genuine proclaimers of the word, as is already the practice in the case of acolytes or extraordinary ministers of Holy Communion. Pastors can also find ways of giving a Bible, or one of its books, to the entire assembly as a way of showing the importance of learning how to read, appreciate and pray daily with sacred Scripture, especially through the practice of lectio divina.
4. The return of the people of Israel to their homeland after the Babylonian exile was marked by the public reading of the book of the Law. In the book of Nehemiah, the Bible gives us a moving description of that moment. The people assembled in Jerusalem, in the square before the Water Gate, to listen to the Law. They had been scattered in exile, but now they found themselves gathered "as one" around the sacred Scripture (Neh 8:1). The people lent "attentive ears" (Neh 8:3) to the reading of the sacred book, realizing that in its words they would discover the meaning of their lived experience. The reaction to the proclamation of was one of great emotion and tears: "[The Levites] read from the book, from the law of God, clearly; and they gave the sense, so that the people understood the reading. And Nehemiah, who was the governor, and Ezra the priest and scribe, and the Levites who taught the people said to all the people, 'This day is holy to the Lord your God; do not mourn or weep'. For all the people wept when they heard the words of the law. Then he said to them, 'Go your way, eat the fat and drink sweet wine and send portions to him for whom nothing is prepared; for this day is holy to our Lord; and do not be grieved, for the joy of the Lord is your strength'" (Neh 8:8-10).
These words contain a great teaching. The Bible cannot be just the heritage of some, much less a collection of books for the benefit of a privileged few. It belongs above all to those called to hear its message and to recognize themselves in its words. At times, there can be a tendency to monopolize the sacred text by restricting it to certain circles or to select groups. It cannot be that way. The Bible is the book of the Lord's people, who, in listening to it, move from dispersion and division towards unity. The word of God unites believers and makes them one people.
5. In this unity born of listening, pastors are primarily responsible for explaining sacred Scripture and helping everyone to understand it. Since it is the people's book, those called to be ministers of the word must feel an urgent need to make it accessible to their community.
The homily, in particular, has a distinctive function, for it possesses "a quasi-sacramental character" (Evangelii Gaudium, 142). Helping people to enter more deeply into the word of God through simple and suitable language will allow priests themselves to discover the "beauty of the images used by the Lord to encourage the practice of the good" (ibid.). This is a pastoral opportunity that should not be wasted!
For many of our faithful, in fact, this is the only opportunity they have to grasp the beauty of God's word and to see it applied to their daily lives. Consequently, sufficient time must be devoted to the preparation of the homily. A commentary on the sacred readings cannot be improvised. Those of us who are preachers should not give long, pedantic homilies or wander off into unrelated topics. When we take time to pray and meditate on the sacred text, we can speak from the heart and thus reach the hearts of those who hear us, conveying what is essential and capable of bearing fruit. May we never tire of devoting time and prayer to Scripture, so that it may be received "not as a human word but as what it really is, the word of God" (1 Thess 2:13).
Catechists, too, in their ministry of helping people to grow in their faith, ought to feel an urgent need for personal renewal through familiarity with, and study of, the sacred Scriptures. This will help them foster in their hearers a true dialogue with the word of God.
6. Before encountering his disciples, gathered behind closed doors, and opening their minds to the understanding of the Scriptures (cf. Lk 24:44-45), the risen Lord appeared to two of them on the road to Emmaus from Jerusalem (cf. Lk 24:13-35). Saint Luke's account notes that this happened on the very day of his resurrection, a Sunday. The two disciples were discussing the recent events concerning Jesus' passion and death. Their journey was marked by sorrow and disappointment at his tragic death. They had hoped that he would be the Messiah who would set them free, but they found themselves instead confronted with the scandal of the cross. The risen Lord himself gently draws near and walks with them, yet they do not recognize him (cf. v. 16). Along the way, he questions them, and, seeing that they have not grasped the meaning of his passion and death, he exclaims: "O foolish men, and slow of heart" (v. 25). Then, "beginning with Moses and all the prophets, he interpreted to them the things about himself in all the Scriptures" (v.27). Christ is the first exegete! Not only did the Old Testament foretell what he would accomplish, but he himself wished to be faithful to its words, in order to make manifest the one history of salvation whose fulfilment is found in Christ.
7. The Bible, as sacred Scripture, thus speaks of Christ and proclaims him as the one who had to endure suffering and then enter into his glory (cf. v. 26). Not simply a part, but the whole of Scripture speaks of Christ. Apart from the Scriptures, his death and resurrection cannot be rightly understood. That is why one of the most ancient confessions of faith stressed that "Christ died for our sins in accordance with the Scriptures, that he was buried, that he was raised on the third day in accordance with the Scriptures, and that he appeared to Cephas" (1Cor15:3-5). Since the Scriptures everywhere speak of Christ, they enable us to believe that his death and resurrection are not myth but history, and are central to the faith of his disciples.
A profound bond links sacred Scripture and the faith of believers. Since faith comes from hearing, and what is heard is based on the word of Christ (cf. Rom 10:17), believers are bound to listen attentively to the word of the Lord, both in the celebration of the liturgy and in their personal prayer and reflection.
8. The journey that the Risen Lord makes with the disciples of Emmaus ended with a meal. The mysterious wayfarer accepts their insistent request: "Stay with us, for it is almost evening and the day is now far spent" (Lk 24:29). They sit down at table, and Jesus takes the bread, blesses it, breaks it and offers it to them. At that moment, their eyes are opened, and they recognize him (cf. v. 31).
This scene clearly demonstrates the unbreakable bond between sacred Scripture and the Eucharist. As the Second Vatican Council teaches, "the Church has always venerated the divine Scriptures as she has venerated the Lord's body, in that she never ceases, above all in the sacred liturgy, to partake of the bread of life and to offer it to the faithful from the one table of the word of God and the body of Christ" (Dei Verbum, 21).
Regular reading of sacred Scripture and the celebration of the Eucharist make it possible for us to see ourselves as part of one another. As Christians, we are a single people, making our pilgrim way through history, sustained by the Lord, present in our midst, who speaks to us and nourishes us. A day devoted to the Bible should not be seen as a yearly event but rather a year-long event, for we urgently need to grow in our knowledge and love of the Scriptures and of the risen Lord, who continues to speak his word and to break bread in the community of believers. For this reason, we need to develop a closer relationship with sacred Scripture; otherwise, our hearts will remain cold and our eyes shut, struck as we are by so many forms of blindness.
Sacred Scripture and the sacraments are thus inseparable. When the sacraments are introduced and illumined by God's word, they become ever more clearly the goal of a process whereby Christ opens our minds and hearts to acknowledge his saving work. We should always keep in mind the teaching found in the Book of Revelation: the Lord is standing at the door and knocking. If anyone should hear his voice and open for him, he will come in and eat with them (cf. 3:20). Christ Jesus is knocking at our door in the words of sacred Scripture. If we hear his voice and open the doors of our minds and hearts, then he will enter our lives and remain ever with us.
9. In the Second Letter to Timothy, which is in some ways his spiritual testament, Saint Paul urges his faithful co-worker to have constant recourse to sacred Scripture. The Apostle is convinced that "all Scripture is inspired by God and profitable for teaching, for reproof, for correction, and for training in righteousness" (3:16). Paul's exhortation to Timothy is fundamental to the teaching of the conciliar Constitution Dei Verbum on the great theme of biblical inspiration, which emphasizes the Scriptures' saving purpose, spiritual dimension and inherent incarnational principle.
First, recalling Paul's encouragement to Timothy, Dei Verbum stresses that "we must acknowledge that the books of Scripture firmly, faithfully and without error, teach that truth which God, for the sake of our salvation, wished to see confided to the sacred Scriptures" (No. 11). Since the Scriptures teach with a view to salvation through faith in Christ (cf. 2 Tim 3:15), the truths contained therein are profitable for our salvation. The Bible is not a collection of history books or a chronicle, but is aimed entirely at the integral salvation of the person. The evident historical setting of the books of the Bible should not make us overlook their primary goal, which is our salvation. Everything is directed to this purpose and essential to the very nature of the Bible, which takes shape as a history of salvation in which God speaks and acts in order to encounter all men and women and to save them from evil and death.
To achieve this saving purpose, sacred Scripture, by the working of the Holy Spirit, makes human words written in human fashion become the word of God (cf. Dei Verbum, 12). The role of the Holy Spirit in the Scriptures is primordial. Without the work of the Spirit, there would always be a risk of remaining limited to the written text alone. This would open the way to a fundamentalist reading, which needs to be avoided, lest we betray the inspired, dynamic and spiritual character of the sacred text. As the Apostle reminds us: "The letter kills, but the Spirit gives life" (2 Cor 3:6). The Holy Spirit, then, makes sacred Scripture the living word of God, experienced and handed down in the faith of his holy people.
10. The work of the Holy Spirit has to do not only with the formation of sacred Scripture; it is also operative in those who hear the word of God. The words of the Council Fathers are instructive: sacred Scripture is to be "read and interpreted in the light of the same Spirit through whom it was written" (Dei Verbum, 12). God's revelation attains its completion and fullness in Jesus Christ; nonetheless, the Holy Spirit does not cease to act. It would be reductive indeed to restrict the working of the Spirit to the divine inspiration of sacred Scripture and its various human authors. We need to have confidence in the working of the Holy Spirit as he continues in his own way to provide "inspiration" whenever the Church teaches the sacred Scriptures, whenever the Magisterium authentically interprets them (cf. ibid., 10), and whenever each believer makes them the norm of his or her spiritual life. In this sense, we can understand the words spoken by Jesus to his disciples when they told him that they now understood the meaning of his parables: "Every scribe who has been trained for the kingdom of heaven is like a householder who brings out of his treasure what is new and what is old" (Mt 13:52).
11. Finally, Dei Verbum makes clear that "the words of God, expressed in human language, are in every way like human speech, just as the Word of the eternal Father, in taking upon himself the weak flesh of human beings, also took on their likeness" (No. 13). We can say that the incarnation of the eternal Word gives shape and meaning to the relationship between God's word and our human language, in all its historical and cultural contingency. This event gives rise to Tradition, which is also God's word (cf. ibid., 9). We frequently risk separating sacred Scripture and sacred Tradition, without understanding that together they are the one source of Revelation. The written character of the former takes nothing away from its being fully a living word; in the same way, the Church's living Tradition, which continually hands that word down over the centuries from one generation to the next, possesses that sacred book as the "supreme rule of her faith" (ibid., 21). Moreover, before becoming a written text, sacred Scripture was handed down orally and kept alive by the faith of a people who, in the midst of many others, acknowledged it as their own history and the source of their identity. Biblical faith, then, is based on the living word, not on a book.
12. When sacred Scripture is read in the light of the same Spirit by whom it was written, it remains ever new. The Old Testament is never old once it is part of the New, since all has been transformed thanks to the one Spirit who inspired it. The sacred text as a whole serves a prophetic function regarding not the future but the present of whoever is nourished by this word. Jesus himself clearly stated this at the beginning of his ministry: "Today this Scripture has been fulfilled in your hearing" (Lk 4:21). Those who draw daily nourishment from God's word become, like Jesus, a contemporary of all those whom they encounter: they are not tempted to fall into sterile nostalgia for the past, or to dream of ethereal utopias yet to come.
Sacred Scripture accomplishes its prophetic work above all in those who listen to it. It proves both sweet and bitter. We are reminded of the words of the prophet Ezekiel when, commanded by the Lord to eat the scroll of the book, he tells us: "It was in my mouth as sweet as honey" (3:3). John the Evangelist too, on the island of Patmos, echoes Ezekiel's experience of eating the scroll, but goes on to add: "It was sweet as honey in my mouth, but when I had eaten it my stomach was made bitter" (Rev 10:10).
The sweetness of God's word leads us to share it with all those whom we encounter in this life and to proclaim the sure hope that it contains (cf. 1 Pet 3:15-16). Its bitterness, in turn, often comes from our realization of how difficult it is to live that word consistently, or our personal experience of seeing it rejected as meaningless for life. We should never take God's word for granted, but instead let ourselves be nourished by it, in order to acknowledge and live fully our relationship with him and with our brothers and sisters.
13. Yet another challenge raised by sacred Scripture has to do with love. God's word constantly reminds us of the merciful love of the Father who calls his children to live in love. The life of Jesus is the full and perfect expression of this divine love, which holds nothing back but offers itself to all without reserve. In the parable of Lazarus, we find a valuable teaching. When both Lazarus and the rich man die, the latter, seeing the poor man Lazarus in Abraham's bosom, asks that Lazarus be sent to his brothers to warn them to love their neighbour, lest they also experience his torment. Abraham's answer is biting: "They have Moses and the prophets; let them hear them" (Lk 16:29). To listen to sacred Scripture and then to practise mercy: this is the great challenge before us in life. God's word has the power to open our eyes and to enable us to renounce a stifling and barren individualism and instead to embark on a new path of sharing and solidarity.
14. One of the most significant moments in Jesus' relationship with his disciples is found in the account of the Transfiguration. He goes up the mountain with Peter, James and John to pray. The evangelists tell us that as Jesus' face and clothing became dazzlingly white, two men conversed with him: Moses and Elijah, representing respectively the Law and the Prophets; in other words, sacred Scripture. Peter's reaction to this sight is one of amazement and joy: "Master, it is well that we are here; let us make three tents, one for you and one for Moses and one for Elijah" (Lk 9:33). At that moment a cloud overshadows them, and the disciples are struck with fear.
The Transfiguration reminds us of the Feast of Tabernacles, when Ezra and Nehemiah read the sacred text to the people after their return from exile. At the same time, it foreshadows Jesus' glory, as a way of preparing the disciples for the scandal of the Passion: that divine glory is also evoked by the cloud enveloping the disciples as a symbol of God's presence. A similar transfiguration takes place with sacred Scripture, which transcends itself whenever it nourishes the lives of believers. As the Apostolic Exhortation Verbum Domini reminds us: "In rediscovering the interplay between the different senses of Scripture it becomes essential to grasp thepassage from letter to spirit. This is not an automatic, spontaneous passage; rather, the letter needs to be transcended" (No. 38).
15. Along our path of welcoming God's word into our hearts, the Mother of the Lord accompanies us. She is the one who was called blessed because she believed in the fulfilment of what the Lord had spoken to her (cf. Lk 1:45). Mary's own beatitude is prior to all the beatitudes proclaimed by Jesus about the poor and those who mourn, the meek, the peacemakers and those who are persecuted, for it is the necessary condition for every other kind of beatitude. The poor are not blessed because they are poor; they become blessed if, like Mary, they believe in the fulfilment of God's word. A great disciple and master of sacred Scripture, Saint Augustine, once wrote: "Someone in the midst of the crowd, seized with enthusiasm, cried out: 'Blessed is the womb that bore you' and Jesus replied, 'Rather, blessed are they who hear the word of God and keep it'. As if to say: My mother, whom you call blessed, is indeed blessed, because she keeps the word of God. Not because in her the Word became flesh and dwelt among us, but because she keeps that same word of God by which she was made and which, in her womb, became flesh" (Tractates on the Gospel of John, 10, 3).
May the Sunday of the Word of God help his people to grow in religious and intimate familiarity with the sacred Scriptures. For as the sacred author taught of old: "This word is very near to you: it is in your mouth and in your heart for your observance" (Dt 30:14).
Given in Rome, at the Basilica of Saint John Lateran, on 30 September 2019, the liturgical Memorial of Saint Jerome, on the inauguration of the 1600th anniversary of his death.
FRANCISCUS
---
[1]
Cf. AAS 102 (2010), 692-787.
[2] "The sacramentality of the word can thus be understood by analogy with the real presence of Christ under the appearances of the consecrated bread and wine. By approaching the altar and partaking in the Eucharistic banquet we truly share in the body and blood of Christ. The proclamation of God's word at the celebration entails an acknowledgment that Christ himself is present, that he speaks to us, and that he wishes to be heard"(Verbum Domini, 56).
Cache
ADDRESS OF HIS HOLINESS POPE FRANCIS
TO PARTICIPANTS IN THE FIRST GENERAL ASSEMBLY OF "TALITHA KUM"
THE INTERNATIONAL NETWORK OF CONSECRATED LIFE
AGAINST HUMAN TRAFFICKING
Hall of the Consistory
Thursday, 26 September 2019
---
Dear Sisters,
I am very pleased to receive you today on the occasion of your first General Assembly. I thank Sister Kafka and Sister Bottani for their introduction. Talitha Kum was born in 2001 from a missionary intuition of the International Union of Superiors General (UISG). It flourishes today as a worldwide network that coordinates the efforts of Institutes of Consecrated Life against human trafficking. In just ten years it has come to coordinate 52 religious networks in more than 90 countries on all continents. The statistics of your service speak for themselves: 2000 workers, more than 15,000 victims of trafficking assisted and more than 200,000 people reached with prevention and awareness-raising activities.
I congratulate you on the important work you are doing amid very complex and tragic situations. Your work brings together the missions of different institutions and demands cooperation between them. You have chosen to be on the front line. Therefore the numerous Congregations that have worked and continue to work as the "avant-garde" of the Church's missionary activity against the scourge of human trafficking deserve gratitude (see Address to Participants in the International Conference on Human Trafficking, 11 April 2019). This is also a model of how to work together. It is an example for the whole Church, and also for us: men, priests, bishops ... You are giving a great example – keep at it !
In this, your first assembly, your main objective is to evaluate progress made and to identify missionary priorities for the next five years. In the various working sessions, you have chosen to discuss two main issues related to the phenomenon of trafficking. On the one hand, the great differences that still mark the condition of women in the world, which stem mainly from socio-cultural factors. On the other, the limits of the neoliberal development model, which risks undermining the state with its individualistic vision. These undoubtedly complex and urgent challenges require adequate and effective answers. I know that in your assembly you have committed yourself to identifying solutions and highlighting the resources necessary to carry them out. I appreciate this work of pastoral planning with a view to providing more competent and fruitful assistance to the local Churches.
While important, these are not the only challenges that face. The Migrants and Refugees Section of the Dicastery for Promoting Integral Human Development recently published "Pastoral Orientations on Human Trafficking", a document that sets forth the complexity of today's challenges and offers clear pointers for all pastoral workers committed to working in this area.
I renew my encouragement to all the women's Institutes of Consecrated Life that have organized and supported the commitment of their sisters in the fight against trafficking and in helping victims. While I invite you to continue this commitment, I also appeal to other Religious Congregations, both female and male, to join this missionary work, devoting personal service and resources so that they can reach remote corners of the earth. I also hope that foundations and benefactors will multiply and ensure generous and disinterested support for your activities. With regard to this invitation, I realize the problems that many Congregations have; indeed some, both female and male, may tell you: "We have so many problems to solve internally, we cannot...". Tell them that the Pope said that "internal" problems are resolved by going out on the road, so that fresh air can enter.
Considering the extent of the challenges posed by trafficking, it is necessary to promote cooperation and commitment on the part of various ecclesial institutions and organizations. While pastoral responsibility is essentially entrusted to the local Churches and Ordinaries, it is also desirable that the latter be able to involve female and male Religious Congregations and Catholic organizations present in their territory in pastoral planning and action, in order to make the work of the Church more timely and effective.
In the fight against trafficking, Religious Congregations are fulfilling in an exemplary way their charismatic role in the life of the local Churches. Your insights and pastoral initiatives have paved the way for an effective and much-needed ecclesial response. At the same time, I would reiterate that "the journey of consecrated life, both female and male, is a journey of ecclesial discernment." (Address to Participants in the XXI Plenary Assembly of the International Union of Superiors General (UISG), 10 May 2019). It is the path chosen by the Holy Spirit: he is the one who creates "disorder" in the Church through his many charisms, yet he is also the creator of harmony in the Church. A path of rich gifts. This is what being in the Church is about, with all the gifts of the Holy Spirit: it is the freedom of the Spirit. And if any of you have doubts about this, pick up the Acts of the Apostles and see what creativity the Spirit shows when believers have the courage to leave the synagogue, to go outside. "Things do not work outside the Church – this Church – and parallel to the local Church" (ibid.). But this Church, rich in so many charisms, is the one that will give us strength.
Dear Sisters, I bless you and entrust your good intentions for the future to the Virgin Mary; and I assure you of a remembrance in my prayers. And I ask you too, not to forget to pray for me, because I need it. And allow me one final bit of advice. Never end the day without thinking about the gaze of one of the victims you have known: this will be a beautiful prayer. Thank you.
Cache
In openbare aanbestedingen wordt door opdrachtgevers als gemeenten en provincies nauwelijks gegund op duurzaamheid. In grofweg driekwart van de gevallen speelt duurzaamheid geen enkele rol. Van de overgebleven kwart zijn duurzame oplossingen slechts een …

Cache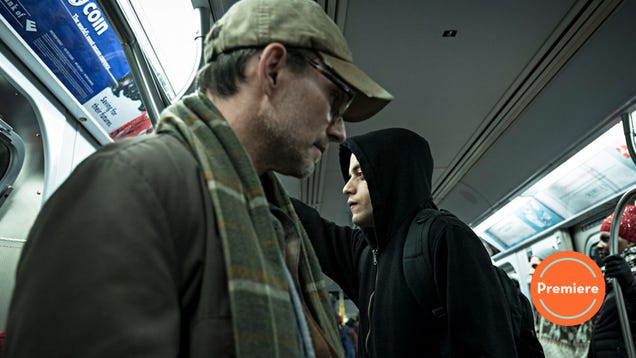 "This is how we are believers today—we make fun of our beliefs, while continuing to practice them, that is, to rely on them as the underlying structure of our daily practices...when we think we are making fun of the ruling ideology, we are merely strengthening its hold over us."—Slavoj Žižek, Welcome To The Desert Of…
Cache
Q 98. To whom is baptism to be administered--A. Baptism is to be administered to all those who actually profess repentance towards God -Acts 2-38- Mt. 3-6-, faith in and obedience to our Lord Jesus Christ, and to none other -Acts 8-12, 36, 37, 38- 10-47, 48-.--Q 99. Are the infants of such as are professing believers to be baptized--A. The infants of such as are professing believers are not to be baptized, because there is neither command or example in the holy scriptures, or certain consequence from them to baptize such -Ex. 23-13- Pr. 30-6- Lk. 3-7, 8-.

Cache
Dodgers relievers Julio Urias and Pedro Baez are hit hard and Nationals starter Max Scherzer pitches seven innings as the series returns to Dodgers Stadium.
Cache
The Washington Nationals secured three relievers at the trade deadline, but the Dodgers' bullpen has performed better in the NLDS so far.
Cache
In the third chapter of Paul's epistle to the church at Ephesus, he offers a prayer for the church. It's a big one ... much bigger than it first appears.

I bow my knees before the Father, from whom every family in heaven and on earth is named, that according to the riches of His glory He may grant you to be strengthened with power through His Spirit in your inner being, so that Christ may dwell in your hearts through faith -- that you, being rooted and grounded in love, may have strength to comprehend with all the saints what is the breadth and length and height and depth, and to know the love of Christ that surpasses knowledge, that you may be filled with all the fullness of God. Now to Him who is able to do far more abundantly than all that we ask or think, according to the power at work within us, to Him be glory in the church and in Christ Jesus throughout all generations, forever and ever. Amen. (Eph 3:14-21)
Now, to be fair, Paul is not very good at writing in English. I mean, this is a huge run-on thought. Notice that he starts in verse 14 with "I bow my knees before the Father" and does not end that sentence (because he doesn't end the thought) until "... filled with all the fullness of God." One thought. And one big thought.

What is his prayer for the church at Ephesus? He prays that God would grant them strength. And not just any strength. Strength according to the riches of His glory. Strength through His Spirit. Not natural strength. For what? What does he want to accomplish that requires all this strength? "So that Christ may dwell in your hearts through faith." Okay, so he's asking that God would grant them supernatural, Holy-Spirit strength for the purpose of having Christ dwell in them. Apparently that requires a lot of strength. But why does Paul want Christ to dwell in them (To take up residence in them. I mean, that's really big on its own.)? So that they might know the love of Christ.

Yes, that's an actual summary, but it doesn't do it justice. Paul asks for the Spirit's empowerment so that Christ may dwell in them so that they might comprehend (grasp, hold, take as their own) "what is the breadth and length and height and depth" of His love. All aspects. Every direction. How big it is. He says that to grasp this they must first be "rooted and grounded in love." Because love is the defining characteristic of the saints (John 13:35). Love for God and love for others. Rooted and grounded in that love.

So ... how big is it? How big is the love of Christ? Paul makes a bizarre statement here. He wants them to "know the love of Christ that surpasses knowledge." Well, now, that's odd. Oh, I know ... Paul is using two different words for "know" here. One is head knowledge and the other is experiential, right? No. The "know" he speaks of here is knowledge and the "knowledge" he speaks of is the root word for the word, "know," that he used. So he really does want us ("With all the saints," remember?) to know what cannot be known. The sense here, then, is that we would have flashes of knowledge, moments of clarity, that we would know personally when the occasion arises some component of that which, ultimately, exceeds complete knowledge. That's difficult, but he says that this limited knowledge of Christ's ultimately unknowable love will cause us to be filled with all the fullness of God.

What follows is, perhaps, one of the grandest "amens" of all time. Paul has just asked God for the clearly impossible. He asked for God to give us the strength of the Spirit to have Christ in us so we can have knowledge of His love that exceeds knowing. So, how can we say "Amen"? From whence comes any possibility of "let it be so"?

Paul re-addresses his prayer. "To Him who is able ..." And then he strings together such a string of superlatives that both he and our English translations have a hard time expressing it. He is able ("has the power for") to do ("to actually execute") "hyper hyperekperissou" all things. You will notice that the prefix of that second word is the same as the prior word -- "hyper" -- from which we get our word "hyper" (go figure). Same idea. "Beyond." Think, "Wow, that kid is really hyper." Paul is speaking here of something that is hyper hyper. And he's not done. That tail end -- perissou -- might mean "abundantly," but it doesn't. It actually means superabundantly. In itself it is a superlative. So Paul says that God is able to do "superabundantly beyond beyond" something. Way past a simple "more than." Beyond what? What you can ask. Hmm, okay, we get it. God is certainly able to exceed our requests. Or think. Wait, that's much more. We can ask a lot, but I'm pretty sure we can imagine much, much beyond that. And He has the ability to actually accomplish "superabundantly beyond beyond" what you can even imagine. How? Wait for it. "According to the power at work within us." He accomplishes all that using power that He already has invested in us, working in us -- already present and in use ... in us.

Paul breaks out into a doxology here, and if you've been paying attention, you would, too. "To Him be glory in the church and in Christ Jesus throughout all generations, forever and ever." All that Paul prays is to God's glory. All that he prays is according to God's glory. All that Paul says he wants for believers and that God can do in believers is to God's glory. Throughout all generations. Forever and ever. A thoroughly grand "Amen" at the end of a massive "amen."

So I'm wondering. If you believed that -- that God was capable of vastly exceeding your wildest dreams and that the power to do so is it already at work in you -- how would that change your prayers? If you believed that the basis of the Christian life was love -- the love of God and love for others -- how would that change your actions and attitudes? You see? A really huge prayer.


Next Page: 25 © Googlier LLC, 2019