Cache
UPDATE 10/7: I think farmers have had enough, maybe, I hope anyway...

1. "I went to Madison feeling financially scared and emotionally depressed but hopeful," said Paul Adams, who runs a 500-cow organic dairy near Eleva, WI."I came home feeling financially scared, emotionally depressed, unwanted, and unneeded."





2. Brittany Olson left her Barron County farm at 2am to make the trip to Expo and hear Perdue speak. "To go through the effort to see the USDA secretary, only for him to say that small farms like ours likely have no future made me feel like little more than a peasant in a system of modern-day feudalism," Olson said.





3. "To me, it really drew a line in the sand on just where this administration stands," said Chippewa County dairy farmer George Polzin.
Danielle Erdvick summed it up this way in the story:

But I sense a fire growing in the belly of the family farmers I meet in my work with Farmers Union. Farmers are weary. But there's a growing flicker that's starting to feed a change in the narrative. No more will they be spoon-fed a top-down vision for rural America. Instead, I see a drive for a farmscape where fair prices, local food systems, clean water, and land conservation are at the heart of farm policy. How can we achieve it? It'll take actually enforcing America's antitrust laws and holding corporations accountable when they try to monopolize an industry. It'll mean addressing market manipulation. It'll mean not raising our hackles, as farmers and ag groups, every time someone wants to talk about clean water or livestock siting. It'll mean continuing to adopt regenerative practices and thinking outside the box so we're protecting our natural resources for our children and grandchildren.
__________________________________________________________________________________________________



Farmers will never stop voting for Republicans. Sadly, GOP promises of "small government" simply mean they don't really have to do anything for their constituents, and deregulation is anything that basically leaves them alone.

Tariff War is not Their Fight: It seems farmers are okay sacrificing their livelihoods for big corporate interests seeking intellectual rights and protections.

And then the last shoe dropped; Ag Sec. Sonny Perdue told us what big corporate Republican politicians were really thinking about family farmers:


Perdue told reporters that he doesn't know if the family dairy farm can survive as the industry moves toward a factory farm model ... "In America, the big get bigger and the small go out. I don't think in America we, for any small business, we have a guaranteed income or guaranteed profitability."
A few farmers suddenly realized what was really going on...

Jerry Volenec, a fifth-generation Wisconsin dairy farmer with 330 cows, left the Perdue event feeling discouraged about his future. "What I heard today from the secretary of agriculture is there's no place for me. Can I get some support from my state and federal government?"

Darin Von Ruden, president of the Wisconsin Farmers Union and a third-generation dairy farmer who runs a 50-cow organic farm (said) getting bigger at the expense of smaller operations like his is "not a good way to go. Do we want one corporation owning all the food in our country?"
Democrats, Governor Tony Evers backs Family Farms, despite never getting their vote, but after Sonny Perdue's comment, even our laid back Gov. had to say something:




"Are they struggling? Absolutely. But I think at the end of the day we need to get behind them rather than saying, ah maybe you should go larger. I, frankly, resent that the Department of Agriculture secretary from the federal government came in and kind of lambasted them."
But don't take Evers word for it, here's a comment made at the Minnesota Farmfest about CAFO's. Note: Why were visa's for dairy labor ever determined to be seasonal and not year around?:
Wisconsin dairy farmers are still feeling the sting of Trump's visit to Milwaukee in July, where the president downplayed the suffocation felt by farmers here because of Trump's own tariffs.



Trump: "Some of the farmers are doing well. ... We're over the hump. We're doing really well."
Farmer Response...:
"If he's saying farmers are over the hump, he would be badly mistaken," said Darin Von Ruden, a third generation dairy farmer. "In order to get over the hump we need to stop losing dairy farms."
From PBS's Market to Market: Trump's says farmers are happy...
Farmers are slamming Trump's $28 billion farm bailout — more than double Obama's 2009 payment to automakers — as a 'Band-Aid'.
Perdue editorial doesn't repair Damage
: Nope, his word salad backtrack to obscure how he really feels, is a little late. In fact, Perdue reminds farmers how this whole problem was really Trump creation:
Purdue: "President Donald Trump has made it his mission to support American agriculture and negotiate better trade deals so our productive farmers can sell their bounty around the globe."
And don't forget how Scott Walker pushed oversupply in the dairy industry.
Here's what one farmer, "a great patriot," really thinks about Trump:
Cache
Nintendo America has announced this afternoon via their official YouTube channel that the critically-acclaimed visual novel Eliza will be coming to Nintendo Switch this Thursday, 10th October. Here's what you need to know about the well received game along with the announcement video. After abandoning her high-powered tech career and a mysterious three-year absence, Evelyn […]

Cache
  Sadly, John J Kirby, Jr. is no longer with us. He passed away on October 2nd at the age of 79, due to complications of Myelodysplastic syndrome, a blood cancer. Kirby was an attorney that defended many big companies, including Pepsi, America Online and Nintendo. In fact, one of his well-known cases involved Nintendo, […]

Cache
I stole this video from Lenore Skenazy at Freerangekids.  HER focus was on the fact that two month old twins were allowed to nap in the sunshine. Outside.  Unattended.  And no one called the cops on the parents for child endangerment or neglect.  It turns out the entire country is *full* of parents who leave […]

Cache
Being in HR can be very rewarding and very challenging. Meet Teresita Quinones, Talent Manager North Latin America Operations, Kimberly-Clark. She knows all about the challenges of HR. From having to deliver layoffs to helping keep her Puerto Rican office together in the wake of Hurricane Maria, she has seen it all. How has being […]
The post What Was Being in HR Like in Puerto Rico after Hurricane Maria? appeared first on HR Daily Advisor.
Cache
Hello, Chicago. If there is anyone out there who still doubts that America is a place where all things are possible, who still wonders if the dream of our founders is alive in our time, who still questions the power of our democracy, tonight is your

Cache
Hello,Chicago! 芝城父老,别来无恙, If there is anyone out there who still doubts that America is a place where all things are possible, who still wonders if the dream of our founders is alive in our time, who still questions the power of our democ

Cache
PRESIDENT-ELECT BARACK OBAMA: If there is anyone out there who still doubts that America is a place where all things are possible; who still wonders if the dream of our founders is alive in our time; who still questions the power of our democracy, t

Cache
Haiku: Where Do We Go From Here? The Midwest Region of the Haiku Society of America will host the organization's Annual National Meeting with an exciting symposium and cultural events in Metro Chicago, Friday through Sunday, Sept. 27-29. The Symposium's theme will be: Contemporary Haiku: Where Do We Go From Here? The event will be […]

Cache
Marijuana arrests nationwide increased last year despite spreading legalization, a California psilocbyn decriminalization initiative has been filed, and more.
[image:1 align:right caption:true]Marijuana Policy
Marijuana Arrests Increased Again Last Year Despite More States Legalizing, FBI Data Shows. According to the FBI's annual Uniform Crime Reports released Monday, the number of marijuana arrests in the US last year was 663,367, a slight increase over the 659,700 pot arrests tallied in 2017 and the 653,249 tallied in 2016. This despite the fact marijuana is now legal for adults in 11 eleven states and medical marijuana is legal in 33 states. Before 2016, marijuana arrests had been declining for roughly a decade.
Psychedelics
California Psilocybin Decriminalization Initiative Filed. A group of activists calling itself Decriminalize California has filed a psilocybin decriminalization initiative with state officials. The group has submitted ballot language to the attorney general's office and is now awaiting approval for an official title and summary. Once that is completed, activists will have 180 days to come up with 625,000 valid voter signatures to qualify for the November 2020 ballot. The initiative would decriminalize "personal possession, storage, use, cultivation, manufacturing, distribution in personal possession amounts without profit, transport, and consumption of psilocybin mushrooms" by individuals 18 and older.
International
ONDCP Releases Data on Coca Cultivation and Production in Peru. On Tuesday, the White House Office of National Drug Control Policy (ONDCP) released the results of the annual US Government estimates measuring coca cultivation and potential cocaine production for the Republic of Peru. The estimates found that cultivation "remained elevated" at more than 125,000 acres, up slightly from 2016 and 2017, but still below the recent record of about 180,000 acres in 2013. "The ongoing coca cultivation in Peru and across the Andean Region of South America remains a significant threat to the United States. As part of the Trump Administration's whole-of-government approach to the addiction crisis, we will continue to support our partners in Peru to curb cultivation and production in critical growing regions. We are committed to bringing those who profit off the international drug trade to justice to help accomplish our goal of saving lives," ONDCP Director Jim Carroll said.
Cache
BroadwayWorld presents a comprehensive weekly roundup of regional stories around our Broadway World, which include videos, editor spotlights, regional reviews and more. This week, we feature ALMOST FAMOUS, Rob McClure As MRS. DOUBTFIRE, and more!
Check out our top news and features from around the BroadwayWorld below! Want more great global content? Check out our "Around The World" section!
---
Top Stories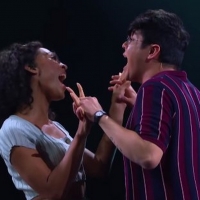 VIDEO: George Salazar and MJ Rodriguez Perform 'Suddenly Seymour' on THE LATE LATE SHOW - Pasadena Playhouse's Little Shop of Horrors is now on stage through through October 20! Last night, George Salazar (Seymour) and MJ Rodriguez (Audrey) appeared on The Late Late Show where they performed Suddenly Seymour. Watch the video below! In addition to Salazar and Rodriguez, the production stars Amber Riley as "Audrey ll." They are joined by Kevin Chamberlin, three-time Tony Award nominee known for his theatre roles such as Horton in Seussical and Fester in The Addams Family on Broadway in the role of "Mr. Mushnik." Matthew Wilkas, known for his starring role in the gay indie film Gayby and for playing Peter Parker in Broadway's Spider-Man:Turn Off The Dark has been announced for the role of "Orin Scrivello." The cast of Little Shop of Horrors is rounded out by Brittany Campbell, Tickwanya Jones, and Cheyenne Isabel Wells, and puppeteers Tyler Bremer, Kelsey Kato, Tim Kopacz, Sarah Kay Peters, and Paul Turbiak.
(Read more)
---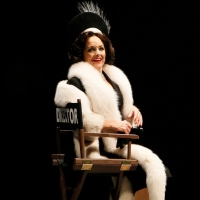 VIDEO: Alice Ripley Stars In North Shore Music Theatres's SUNSET BOULEVARD - BroadwayWorld has a first look at Alice Ripley as Norma Desmond in North Shore Music Theatre's production of Andrew Lloyd Webber's Masterwork, SUNSET BOULEVARD, playing for two-weeks only from Tuesday, September 24 thru Sunday, October 6, 2019.
(Read more)
---
Breaking: BE MORE CHILL Will Get A London Upgrade in 2020 -
Be More Chill is to transfer to London to make its UK premiere at The Other Palace on Wednesday 12 February 2020. Be More Chill is based on the groundbreaking novel of the same name by Ned Vizzini.
(Read more)
---
VIDEO: Get a First Look at Footage From CHASING RAINBOWS: THE ROAD TO OZ at Paper Mill Playhouse - Performances are underway for Chasing Rainbows: The Road to Oz at Paper Mill Playhouse! With a book by Marc Acito, musical adaptation and additional music by David Libby, and conceived by and additional lyrics by Tina Marie Casamento, the show plays through Sunday, October 27, 2019.
(Read more)
---
Top Reviews
---
Salt Lake City: Contributor Tyler Hinton reviews PHANTOM at the Hale Centre Theatre, writing "Maury Yeston's PHANTOM on Hale Centre Theatre's Centre Stage has been cast, designed, and directed to magnificence. Experience a new, more human side to the story you know so well through this magnificent, emotional production of a beautifully crafted musical."
---
Connecticut: Contributor Joseph Harrison reviews QUIXOTE NUEVO at Hartford Stage, writing "There are some stories that have a timeless quality, speaking to the aches and the joys of modern life regardless of the era in which they are told. Such is the classic tale of Don Quixote, a story that, when Miguel de Cervantes published it in 1605, took on a certain meaning and century after century has been seen through an evolving lens, from comic novel to tragic statement against nobility. But in Octavio Solis' new play QUIXOTE NUEVO, which opens Hartford Stage's 2019/2020 season, the infamous Spanish Knight of La Mancha has become the Latino Knight of La Plancha (Texas) battling border surveillance drones instead of windmills and fighting for the undocumented versus the poor citizens of war-ravaged Spain."
---
Buffalo: Contributor Michael Rabice reviews MEAN GIRLS at Shea's Buffalo Theatre, writing "The brilliant comedian Tina Fey has brought her clique of nasty teenage girls to town to open the First National Tour of her Broadway hit musical, MEAN GIRLS. After the success of the film version, Fey and her husband, composer Jeff Richmond, have added music to the story of teenage angst and meanness. The genre has been well populated over the years, with growing up and adolescent relationships proving to be great fodder for shows like GREASE, BYE, BYE, BIRDIE, HAIRSPRAY, HIGH SCHOOL MUSICAL and most recently, THE PROM."
---
Boston: Contributor Nancy Grossman reviews Alice Ripley in SUNSET BOULEVARD at North Shore, writing "In the annals of musical theater, Norma Desmond is one of those larger than life characters, like Mame Dennis, Dolly Levi, and Eva Peron, who cries out for an actor with a specific and rare combination of skills to play the role. Tony Award-winner Alice Ripley ascends to playing the faded silent-screen star in the North Shore Music Theatre production of SUNSET BOULEVARD, after originating the role of Betty Schaefer in the 1994 original Broadway cast which starred Glenn Close. In so doing, Ripley joins the pantheon of singular talents who have put their personal stamp on the musical iteration of Norma, stepping out of the shadow of the indelible mark Gloria Swanson made on celluloid in Billy Wilder's 1950 film."
---
Regional Editor Spotlight:
From producing and starring in family holiday pageants as a child, to avid member of Broadway Across America and Show of the Month Club, Nancy has cultivated her love of the art and respect for the craft of theatre. She fulfilled a dream when she became an adult-onset tap dancer in the early 90's ("Gotta dance!"); she fulfills another by providing reviews for BroadwayWorld.com. Nancy is a member of the Boston Theater Critics Association, the organization which bestows the annual Elliot Norton Awards which honor the outstanding achievements of the Boston theater community, and she formerly served on the Executive Board of the Independent Reviewers of New England (IRNE). Nancy is an alumna of Syracuse University, has a graduate degree from Boston University, and is a retired Probation Officer-in-Charge in the Massachusetts Trial Court system.
---
Join Team BroadwayWorld! Interested in joining our team, but not exactly sure what we do? All of your questions are answered, along with every open position from guest and student bloggers, Regional Editors, and more! Find out where we have open positions available here!
Cache
Mitch McConnell and Lindsey Graham lead condemnation of foreign policy move that could prove 'disaster in the making'Donald Trump with Mark Milley, the chairman of the joint chiefs of staff, in the Cabinet Room on Monday. Lindsey Graham said abandoning the Kurds would be 'a stain on America's honour'. Photograph: Carolyn Kaster/APDonald Trump was dangerously isolated on Monday as, in a rare rebuke, some of his most loyal allies revolted against his decision to withdraw US troops from north-eastern Syria.Senate majority leader Mitch McConnell led a chorus of Republicans who, having defended the president on almost every other issue – including over impeachment – decided to draw a line in the sand."A precipitous withdrawal of US forces from Syria would only benefit Russia, Iran, and the Assad regime," McConnell said. "And it would increase the risk that Isis and other terrorist groups regroup."He added: "As we learned the hard way during the Obama administration, American interests are best served by American leadership, not by retreat or withdrawal."The criticism was significant because McConnell is usually at pains not to cross Trump even at his most capricious. Last week the Kentucky senator released a Facebook video promising to stop Democratic-led impeachment in its tracks.Article 1 of the United States constitution gives the House of Representatives the sole power to initiate impeachment and the Senate the sole power to try impeachments of the president. A president can be impeached if they are judged to have committed "treason, bribery, or other high crimes and misdemeanors" – although the constitution does not specify what "high crimes and misdemeanors" are.The process starts with the House of Representatives passing articles of impeachment. A simple majority of members need to vote in favour of impeachment for it to pass to the next stage. Democrats currently control the house, with 235 representatives.The chief justice of the US supreme court then presides over the proceedings in the Senate, where the president is tried, with senators acting as the jury. For the president to be found guilty two-thirds of senators must vote to convict. Republicans currently control the Senate, with 53 of the 100 senators.Two presidents have previously been impeached, Bill Clinton in 1998, and Andrew Johnson in 1868, though neither was removed from office as a result. Richard Nixon resigned in 1974 before there was a formal vote to impeach him.Martin BelamThe unusual fracture emerged on Sunday night when, shortly after a phone conversation between Trump and Turkey's president Recep Tayyip Erdoğan, the White House announced removal of US troops from the Syria-Turkey border area. "Turkey will soon be moving forward with its long-planned operation into Northern Syria," it added.Critics of all political stripes have long feared that the move could open the way for a Turkish strike on Kurdish-led fighters in the area. Kurdish groups have fought alongside a small US presence in Syria to drive Islamic State militants from the region.The Republican backlash was rapid and potentially unnerving for a president whose fate is tethered to the party and the assumption that it will acquit him in the Senate if, as widely expected, the Democratic-led House of Representatives votes for impeachment.Lindsey Graham, chairman of the Senate judiciary committee, who has become an outspoken defender (and frequent golf partner) of Trump, did not acquiesce this time. Abandonment of the Kurds would be "a disaster in the making", he said, and "a stain on America's honour".Graham told Fox News: "I hope I'm making myself clear how short-sighted and irresponsible this decision is. I like President Trump. I've tried to help him. This, to me, is just unnerving to its core."Graham wrote on Twitter that if the plan goes ahead, he will introduce a Senate resolution opposing it and seeking reversal of the decision. He added: "We will introduce bipartisan sanctions against Turkey if they invade Syria and will call for their suspension from NATO if they attack Kurdish forces who assisted the US in the destruction of the ISIS Caliphate."Kevin McCarthy, the top Republican in the House, whose attempts to defend Trump's phone call with Ukraine's president have provoked mockery, said: "If you make a commitment and somebody is fighting with you, America should keep their word."Michael McCaul of Texas, the lead Republican on the House foreign affairs committee, also urged the president to reconsider. "The United States should not step aside and allow a Turkish military operation in north-east Syria," he said. "This move will undermine our ongoing campaign to prevent an Isis resurgence and will ultimately threaten our homeland."Additionally, the United States needs to stay engaged to prevent further destructive involvement in the region from our adversaries like the Assad regime, Putin and Iran."Notably, senator Marco Rubio of Florida, reluctant to criticise Trump even when the president suggested that China investigate former vice president and 2020 election rival Joe Biden, was clear , describing the retreat as "a grave mistake that will have implications far beyond Syria"And Nikki Haley, Trump's former UN ambassador, admonished Trump without mentioning his name. "We must always have the backs of our allies, if we expect them to have our back," she tweeted. "The Kurds were instrumental in our successful fight against ISIS in Syria. Leaving them to die is a big mistake. TurkeyIsNotOurFriend"Ominously for Trump, even conservative Fox News aired dissent. Host Brian Kilmeade described the pullout as "a disaster", telling viewers of Fox & Friends: "Abandon our allies? That's a campaign promise? Abandon the people that got the caliphate destroyed?"Republicans who have contradicted Trump before did so forcefully again. Utah senator Mitt Romney described Trump's announcement as "a betrayal", adding: "It says that America is an unreliable ally; it facilitates ISIS resurgence; and it presages another humanitarian disaster."Romney and Democratic senator Chris Murphy issued a joint statement insisting Trump's administration "explain to the American people how betraying an ally and ceding influence to terrorists and adversaries is not disastrous for our national security interests".Democrats also piled in but there was a lone voice of support for the president on Capitol Hill. Republican senator Rand Paul, long a critic of foreign intervention, said: "So many neocons want us to stay in wars all over the Middle East forever. [Trump] is absolutely right to end those wars and bring the troops home."Trump himself was undeterred by the blowback. Speaking at the White House on Monday, he said he has "great respect" for the prominent Republican critics. And added: "People are extremely thrilled because they say it's time to bring our people back home. We're not a police force. They're policing the area. We're not a police force. The UK was very thrilled at this decision … many people agree with it very strongly."
Cache
BRENDAN SMIALOWSKIPresident Donald Trump's decision to pave the way for a Turkish invasion of northern Syria at the expense of Kurdish allies in the region has infuriated Republican allies in the Senate who have spent the last two weeks twisting themselves in knots to defend him from an impeachment inquiry. Late on Sunday, the White House released a one-paragraph statement declaring that a Turkish invasion of northern Syria was imminent, and the United States would "not support or be involved in the operation" and "will no longer be in the immediate area." For Kurds in the region—who have been fighting ISIS with U.S.-supplied weapons and are largely considered the strongest fighting force in Syria—the declaration amounts to an abrogration of agreements with the United States to defend them against Turkey, which considers them to be terrorists. In June, Trump himself warned that abandoning the alliance would allow Turkey to "wipe out the Kurds, who helped us with ISIS."Trump's Crazy Syria Move Will Wipe Out America's Allies and Set Up a Big ISIS ComebackThe backlash from his Republican allies was swift.  Sen. Lindsey Graham (R-SC), led the way on Monday morning, with the South Carolina senator calling the move "shortsighted and irresponsible" on Fox & Friends, a show that effectively serves as a televised presidential daily brief for Trump."This impulsive decision by the president has undone all the gains we've made, thrown the region into further chaos, Iran is licking their chops, and if I'm an ISIS fighter, I've got a second lease on life," Graham said. "I will do everything I can to sanction Turkey's military and their economy if they step one foot into Syria. I hope I'm making myself clear how shortsighted and irresponsible this decision is."Graham even referenced the House's impeachment inquiry, unprompted, before adding that while "I've tried to help him," the president's behavior was "just unnerving to its core."Graham, who has spent years trying to steer Trump closer to the hawkish foreign policy stances held by his Republican predecessors, opened the floodgates for Republicans who see Trump's move as a threat to a critical U.S. ally in the region, and a potentially disastrous embrace of an autocratic regime.Indeed, Monday saw widespread pushback from around the Senate GOP, from lawmakers who've cozied up to Trump to those who have been more willing to call him out. Sen. Marco Rubio (R-FL), a Trump ally who has nudged him toward more hawkish positions on Venezuela and Iran policy, called the decision "a grave mistake that will have implications far beyond Syria." Sen. Cory Gardner (R-CO) said that he was "deeply concerned" that the decision could leave Kurds who risked their lives to fight ISIS in harm's way.And Sen. Mitt Romney (R-UT), probably Trump's most vocal Senate GOP critic, characterized the pullout as "a betrayal" that "presages another humanitarian disaster" in Syria. Romney went so far as to join Sen. Chris Murphy (D-CT) to demand that administration officials explain their move to lawmakers and the public. Sen. Ben Sasse (R-NE), meanwhile, has toned down his Trump criticism lately but warned that the retreat would "likely result in the slaughter of allies who fought with us, including women and children." Sen. Susan Collins (R-ME) managed to subtweet the president, calling Trump's move "a terribly unwise decision" moments after the president described his wisdom on the matter as "great and unmatched."Even Majority Leader Mitch McConnell, in a rare rebuke of the president whom he has pledged to protect from removal from office, pleaded with Trump to maintain an American presence in the region and to prevent Turkey from invading."I urge the president to exercise American leadership to keep together our multinational coalition to defeat ISIS and prevent significant conflict between our NATO ally Turkey and our local Syrian counterterrorism partners," McConnell said in a statement. Major new conflict between Turkey and our partners in Syria, McConnell said, "would seriously risk damaging Turkey's ties to the United States and causing greater isolation for Turkey on the world stage."Among Trump's allies seeking to thread the needle between opposing the withdrawal and ensuring that the president didn't feel attacked was Sen. Ted Cruz, who tweeted that while Trump was "right to want to bring our soldiers home," it would be "DISGRACEFUL" (capital letters Cruz's) to allow Turkey to attack Kurdish allies in the region."Our enemies and rivals (Iran, Russia, etc.) don't abandon their allies," Cruz said. "If we want allies to stand with America in the future, we shouldn't either. Honorable nations stand by their friends."Seemingly alone among Senate Republicans in supporting the withdrawal was Sen. Rand Paul, who is perhaps the biggest cheerleader of Trump's isolationist instincts. The Kentucky senator told reporters that he stands with Trump "as he once again fulfills his promises to stop our endless wars and have a true America First foreign policy."Other Senate Republicans have remained tight-lipped on the president's decision, perhaps praying that Trump will reverse course on the withdrawal—as he did in December 2018, after sharp rebukes from within the party and the resignation of Secretary of Defense Jim Mattis halted a hastily announced drawdown of U.S. troops from Syria.Asked during an event celebrating a trade agreement with Japan on Monday afternoon about whether he had consulted with the Joint Chiefs of Staff about the decision, Trump insisted that he had."I consulted with everybody," Trump said.Additional reporting: Sam Brodey Read more at The Daily Beast.Get our top stories in your inbox every day. Sign up now!Daily Beast Membership: Beast Inside goes deeper on the stories that matter to you. Learn more.
Cache
It's always foolish to put your faith in Donald Trump. He's incapable of thinking strategically about anything besides advancing his own material interests.So it makes perfect sense to presume that Trump's apparent decision to permit Turkey to conduct military operations against (until now) American-backed Kurdish forces near the Turkish border in Syria has nothing to do with geopolitical strategy or any process of foreign policymaking beyond his personal and business relationship with Turkey's quasi-authoritarian president Recep Tayyip Erdogan.But that doesn't mean that the bipartisan freak-out against Trump's policy shift is founded in a coherent strategic vision. It isn't. Instead it grows out of a combination of inertia, hubris, pusillanimity, and moralism -- all of them traits that have been on the ascent since the end of the Cold War, and especially since the September 11 attacks.The one positive thing to come out of Trump's flailing foreign policy is that it has exposed the incapacity of the country's leading thinkers in international affairs to offer a compelling reason to resist the president's mischief-making and revert to the status quo. That doesn't give us much to work with now. But it just might set America up for an eventual reckoning with our foolishness and mistakes over the past few decades.The most common response to Trump's announced change of course in Syria has been a cry of lament for the fate of Kurds, who may well find themselves the target of Turkish attacks. How can we abandon allies who fought by our side against the Islamic State and allow them to be crushed by a dictator like Erdogan?There's just one problem -- or rather, several. For one thing, the Kurds aren't our allies. Allies are defined by mutuality: We promise to defend a given state if attacked, that state promises to defend us if we are attacked. The Kurds, a stateless ethnic group found in Turkey, Syria, Iraq, and Iran, has zero capacity to come to America's defense. They are American clients: We have provided them with aid and protection in return for help in fighting ISIS in Syria and Iraq. Precisely how long should the United States be obligated to provide that protection in a dangerous part of the world 6,000 miles from our borders? None of Trump's critics in and out of Congress will tell us. Instead, they'd rather posture earnestly and avoid having to answer.If the U.S. has an ally in the region, it is … Turkey, a member of NATO, an explicit defense alliance. Do those denouncing Erdogan favor ejecting Turkey from NATO, thereby revoking the country's status as an American ally? Maybe that makes sense. But deciding whether it does would require engaging in clear-sighted strategic thinking about NATO, its purpose, and American interests in the Middle East, which is something no one wants to do. They'd rather keep Turkey in NATO -- because no one ever leaves NATO, and because keeping Turkey in the organization helps to antagonize Vladimir Putin -- and then bash the government in Ankara when it's convenient to do so.When critics of Trump's policy shift want to sound harder-nosed, they move beyond Turkey and the Kurds and talk instead about how irresponsible it would be to give up the fight against ISIS: If we don't stay in Syria, terrorists will grow powerful again, threatening the U.S. homeland like they did on 9/11!The first thing to be asked in response to those making such claims is whether they think it's possible for the U.S. to win any war anywhere in the world. Because if the battle against ISIS, which began in earnest five years ago, is measured against the goals enunciated at the start -- the elimination of ISIS's territorial caliphate -- it has been a smashing success. We won. The caliphate is gone. Yet now the goalposts have been shifted. Now "victory" has been redefined to mean … I'm not really sure. Sometimes it sounds like the goal is to make sure ISIS or a successor Islamist organization doesn't arise. At other times it appears to mean something even more amorphous, like the complete elimination of any person who might aspire to revive the caliphate at some time in the future.But is that a sensible foreign policy goal? Keeping an American military footprint in the desert of Syria and Iraq in order to exert control over what happens there for fear that it may possibly cause eventual harm to the United States, a continent and an ocean away? Even assuming this makes sense, for how long should it continue? Five more years? Ten? Twenty? More? And what metrics should we use to evaluate whether it's really benefiting the country, or is working, or has worked?No one wants to say because no one has an answer that makes sense. It's enough, they think, to speak gravely and vaguely about dire threats and keep us doing the same thing -- always expanding American commitments abroad, never pulling them back, and never even prioritizing among them. Anywhere.The U.S. is committed, all at once, to defending Europe, including serving as a check on Russia's ambitions in Eastern Europe, and to defending Israel. It also wants to micromanage regional rivalries across the Middle East in perpetuity. And keep a lid on terrorist activity across North Africa. And win an 18-year-old game of Whack-a-Mole against the Taliban in Afghanistan. And contain North Korea. And stand toe to toe with a rising China. And determine the outcome of a political transition in Venezuela.That's a lot for any country to handle intelligently or wisely -- because having such control-freak ambitions in the world isn't intelligent or wise in the first place. That doesn't mean that Donald Trump's acting out in defiance of Washington's foreign policy consensus makes sense. But it does mean that those who oppose the president need to do more than run screaming back into the arms of that consensus without reflection on its many unacknowledged problems and confusions.Want more essential commentary and analysis like this delivered straight to your inbox? Sign up for The Week's "Today's best articles" newsletter here.
Cache
Donald Trump's allies have turned on the president after he took the decision to green-light an offensive by Turkish on its Kurdish allies in Syria. President Trump apparently made the decision without consultation from his own advisers or intelligence services, who warned that it could prove to be one of the most reckless decisions of his presidency. Mr Trump appeared focused on making good on his political pledges to bring home American troops from "ridiculous endless wars", even at the risk of sending a troubling signal to American allies abroad. Key Republican leaders in Congress appeared taken aback by the move, which they called a "betrayal" that could stain the US's name. "I want to make sure we keep our word for those who fight with us and help us," Kevin McCarthy, House Minority Leader, said, adding that, "If you make a commitment and somebody is fighting with you. America should keep their word." Mr Trump defended his decision in a series of breathless tweets, writing: "I was elected on getting out of these ridiculous endless wars, where our great Military functions as a policing operation to the benefit of people who don't even like the USA (sic)." Senator Lindsey Graham, a top Republican ally of Mr Trump, said Congress could impose economic sanctions on Turkey and threaten its Nato membership if Ankara invaded Syria. A female fighter of the US-backed Kurdish-led Syrian Democratic Forces (SDF) flashes the victory gesture while celebrating near the Omar oil field in the eastern Syrian Deir Ezzor province on March 23, 2019, after announcing the total elimination of the Islamic State (IS) group's last bastion in eastern Syria. Credit: AFP Mr Graham also said that Mr Trump's moves were a "disaster in the making" that would empower Isil in Syria. Senate Majority Leader Mitch McConnell, one of Mr Trump's key allies, added his voice of dissent, saying: "A precipitous withdrawal of US forces from Syria would only benefit Russia, Iran, and the Assad regime."   The warning was echoed by the US's partners on the ground, the Syrian Democratic Forces (SDF), which claimed yesterday their ability to contain thousands of prisoners in their detention had become severely compromised. "We were doing our best to provide the best kind of security... but with the Turkish invasion we are forced to pull out some of our troops from the prisons and from the camps to the border to protect our people," Mustafa Bali, spokesman for the Kurdish-led SDF said. "The Islamic State will benefit from the security vacuum that will follow, and will strengthen and regroup itself," he said, adding that it would undo years of work defeating the jihadists. The SDF has been holding some 10,000 male Isil suspects, including an estimated 10 Britons, in prisons across north-eastern Syria, many of which fall inside Turkey's proposed 18-mile deep, 300-mile-long buffer zone. This does not include the more than 70,000 women and children held in detention camps would could also be at risk. The White House statement announcing the news was released shortly after a phone call between Mr Trump and Turkish President Recep Tayyip Erdogan on Sunday night. Foreign prisoners in Syria detained by the SDF in Baghuz during the battle for Isil's last stronghold Credit: CBS Mr Erdogan had reportedly assured the US president that Ankara would take over the detention of Isil militants captured by the SDF. He said in a brief statement to press on Monday that he thought the numbers of Isil prisoners had been exaggerated but Turkey was ready to "remove them swiftly", without elaborating. Mr Trump has repeatedly asked countries working with the US-led coalition against Isil to repatriate their citizens, even threatening on numerous occasions to release them. However, the UK, France, Germany, and other allies have so far refused.  "The United States will not hold them for what could be many years and great cost to the United States taxpayer," a White House statement released on Sunday said. "Turkey will now be responsible for all ISIS fighters in the area captured over the past two years in the wake of the defeat of the territorial "Caliphate" by the United States." On Monday night, US Central Command, however, issued a statement saying that the US does not support Turkey invading Kurdish territory. "The Department of Defense made clear to Turkey - as did the President - that we do not endorse a Turkish operation in Northern Syria. The US Armed Forces will not support, or be involved in any such operation," said Jonathan Hoffman, Secretary of Defense for Public Affairs.  Turkey - Syria map Coalition sources said the chance of a smooth handover from Kurdish to Turkish control was "virtually impossible", leaving the prospect of prisoners breaking free in the chaos.  Western diplomats told the Telegraph they too were surprised by Mr Trump's statement, saying they had not been told in advance. They said European governments were rethinking their strategy on suspects being held in Syria. Mr Trump's decision to pull back from Syria was criticised by Brett McGurk, the former special presidential envoy for the global coalition to defeat Isil who quit in December over differences of opinion with the president on post-Isil US strategy. "Donald Trump is not a Commander-in-Chief. He makes impulsive decisions with no knowledge or deliberation," Mr McGurk tweeted. "He sends military personnel into harm's way with no backing. He blusters and then leaves our allies exposed when adversaries call his bluff or he confronts a hard phone call." The US had for months been working with Turkey to try to create a "safe zone" along its border with northern Syria between the Turkish military and Kurdish forces which Ankara sees as terrorists. At a glance | The four Kurdistans Turkey has repeatedly criticised its slow implementation and threatened a unilateral assault, but until now the US had refused to stand aside. "The Kurds fought with us, but were paid massive amounts of money and equipment to do so. They have been fighting Turkey for decades," Mr Trump said in a series of irate tweets. "Turkey, Europe, Syria, Iran, Iraq, Russia and the Kurds will now have to figure the situation out." Analysts said on Monday that the US's Kurdish had been left feeling abandoned. "For some time there is a belief in Washington that President Trump and the conventional US are two separate things. Perception is that he makes decisions without consulting his own government, advisers. Kurds and people on the ground  they have been surprised by the decision," Mutlu Civiroglu, Washington-based Kurdish Affairs analyst, told the Telegraph. "Kurds are worried, disappointed. They put a lot of trust in the US, which is the only reason they went ahead with the security mechanism put forward by the US and they expect America to stand with them."
Cache
Sen. Rand Paul (R-Ky.) is going against the grain.A number of Paul's GOP colleagues have come out against the White House's decision to pull back troops from Northern Syria, while greenlighting a Turkish invasion of the region. Even President Trump's allies like Sen. Lindsey Graham (R-S.C.) are calling for a bipartisan rebuke of the plan, especially since they believe it puts Kurdish allies, who are viewed as enemies by Ankara, at risk.But not Paul. The senator isn't generally afraid to disagree with or criticize Trump, but he has always been a staunch non-interventionist, and was ready to back the president's plan to get U.S. troops out of a foreign war.> I stand with @realDonaldTrump today as he once again fulfills his promises to stop our endless wars and have a true America First foreign policy.> > -- Senator Rand Paul (@RandPaul) October 7, 2019Paul has also previously advocated for a softer approach when dealing with Iran, as well, which is relevant to the current situation. Many of the Republicans who have come out in opposition to the pullback believe that the removal of troops in northern Syria will embolden Tehran to escalate tensions in the region.Either way, Paul looks like he'll be sitting alone at this particular lunch table for now, as the Republican opposition continues to pile up. > Backing Trump on Syria: > Rand Paul > Opposing: > Lindsey Graham > Kevin McCarthy > Liz Cheney > Romney > Rubio > Susan Collins > Haley > Huckabee> > -- Steven Dennis (@StevenTDennis) October 7, 2019
Cache
REUTERSOne of President Donald Trump's most loyal supporters in the Senate raged against the president's Sunday night announcement that America will bow out of Syria while Turkey attacks allied Kurds in the region, calling the decision on Monday "shortsighted and irresponsible."Appearing on Trump-boosting morning show Fox & Friends, Sen. Lindsey Graham (R-SC) was asked whether he supported the president's move, prompting the hawkish Republican lawmaker to exclaim, "Absolutely not.""If I didn't see Donald Trump's name on the tweet, I thought it would be [former President] Obama's rationale for getting out of Iraq." he said. "This is gonna lead to ISIS's reemergence!"Graham went on to say this was a "big win for ISIS," claiming that the Kurds in the area will align with Syrian dictator Bashar al-Assad because they'd have no choice due to the United States abandoning them. "So this is a big win for Iran and Assad," he added.(During another Fox & Friends segment, co-host Brian Kilmeade criticized the president as well, calling the president's decision "disastrous" and that it would leave the Kurds to fend for themselves.)The South Carolina senator then stated that the "Kurds stepped up when nobody else would to fight ISIS," noting that if we abandon the Kurds at this point, nobody will want to help America in the future in fighting radical Islam. Graham also pushed back on Trump's claim that ISIS has been eradicated."The biggest lie being told by the administration [is] that ISIS is defeated," he declared. "This impulsive decision by the president has undone all the gains we've made, thrown the region into further chaos. Iran is licking their chops. And if I'm an ISIS fighter, I've got a second lease on life. So to those who think ISIS has been defeated, you will soon see.""I hope I'm making myself clear how shortsighted and irresponsible this decision is, in my view," Graham concluded.The GOP lawmaker continued to blast the president's move on Twitter following his Fox & Friends appearance, saying he doesn't "believe it is a good idea to outsource the fight against ISIS to Russia, Iran and Turkey.""I feel very bad for the Americans and allies who have sacrificed to destroy the ISIS Caliphate because this decision virtually reassures the reemergence of ISIS. So sad. So dangerous," he wrote in another tweet. "President Trump may be tired of fighting radical Islam. They are NOT tired of fighting us."Furthermore, piggybacking off his assertion on Fox & Friends that he would do everything he can to sanction Turkey if they invade Syria, Graham announced that he would "introduce bipartisan sanctions against Turkey if they invade Syria and will call for their suspension from NATO if they attack Kurdish forces who assisted the U.S. in the destruction of the ISIS Caliphate."Graham wasn't alone among Trump's allies and loyalists to call out the president over his decision to stand aside as Turkey attacks one of America's most reliable allies in the region. For example, Nikki Haley, former U.S. ambassador to the U.N., said we "must always have the backs of our allies" and leaving the Kurds to "die is a big mistake." And Rep. Liz Cheney (R-WY), weeks after competing with Sen. Rand Paul (R-KY) for Trump's affections, called it a "catastrophic mistake" to pull out of Syria, adding that terrorists "thousands of miles away can and will use their safe-havens to launch attacks against America."Facing overwhelming criticism from within his own party on the Turkey-Syria decision, Trump tweeted late Monday morning that if Turkey does anything that "I, in my great and unmatched wisdom, consider to be off limits, I will totally destroy and obliterate the Economy of Turkey (I've done before!)."Read more at The Daily Beast.Got a tip? Send it to The Daily Beast hereGet our top stories in your inbox every day. Sign up now!Daily Beast Membership: Beast Inside goes deeper on the stories that matter to you. Learn more.
Cache
(Bloomberg) -- One of Donald Trump's biggest defenders in Congress rebuked the president's decision to step aside from Kurdish allies in Syria while Turkey's military advances, saying it would result in the re-emergence of ISIS."ISIS is not defeated, my friend. The biggest lie being told by the administration is that ISIS is defeated," Senator Lindsey Graham told "Fox and Friends" in a phone call Monday. "The Caliphate is destroyed, but there's thousands of fighters" still there.Graham said he would sponsor a resolution urging Trump to reconsider the decision he called "shortsighted and irresponsible." Graham said he and Democratic Senator Chris Van Hollen will also introduce a resolution to impose sanctions on Turkey if it invades Syria.The sharp criticism from Graham, a South Carolina Republican who usually is one of Trump's fiercest defenders in the Senate, signals the president's plan could meet resistance on Capitol Hill. Other Republican lawmakers were joining in expressing misgivings on Monday, echoing the admonishment that prompted Trump to reverse course on a similar pullout announced last year.Senator Marco Rubio, a Florida Republican, said on Twitter that "the Trump administration has made a grave mistake that will have implications far beyond Syria."Representative Peter King, a Republican from New York, tweeted that the move "betrays Kurds, strengthens ISIS and endangers American homeland."And Trump's former United Nations ambassador, Nikki Haley, emphasized the risks of the U.S. abandoning allies in the Mideast. "We must always have the backs of our allies, if we expect them to have our back," she said on Twitter. "The Kurds were instrumental in our successful fight against ISIS in Syria. Leaving them to die is a big mistake."Even before the pushback, Trump was defending his decision Monday, insisting on Twitter that the U.S. can't afford to be stuck in "ridiculous endless wars." The U.S. was only supposed to be in Syria for 30 days but stayed and "got deeper and deeper into battle with no aim in sight," Trump tweeted, insisting he'd held off this fight for almost three years.Trump's move represents a significant shift in U.S. policy that raises questions about the fate of tens of thousands of Islamic State detainees and casts further doubt on the reliability of the U.S. as an ally in the region.Trump said Turkey, Europe, Syria, Iran, Iraq, Russia and the Kurds will now have to "figure the situation out, and what they want to do with the captured ISIS fighters in their 'neighborhood."'The White House said Turkey would take responsibility for any Islamic State fighters captured in the area over the past two years. It gave no details and it wasn't immediately clear what, if any, plan the NATO allies had agreed to handle the detainees or how they would be transferred to Turkish custody.But the assurance represents a potential win for Trump, who has insisted that the U.S. would bear no responsibility for any Islamic State detainees, as he gears up for the 2020 election.Close U.S. AllyThe Kurdish-led Syrian Democratic Forces have been a close U.S. ally in the fight to defeat Islamic State. But Turkey considers Syria's Kurdish militants a threat to its national security, and President Recep Tayyip Erdogan has said his forces are ready to begin a military operation against them in northeastern Syria.The U.S. in 2015 provided air support for Kurdish militias to retake the critical town of Kobani from Islamic State and has since used Kurdish fighters as ground troops in the campaign to clear Syria of the group.Trump's approach to Syria has previously caused friction with administration officials. Former Defense Secretary Jim Mattis, resigned last December after Trump said the U.S. would withdraw troops from Syria and Afghanistan -- a decision Trump later reversed.Graham, who has not shied from criticizing other Trump moves on foreign policy, said that fatigue with the fight is not a reason to abandon it. Leaving the U.S. wartime Kurdish allies will only make it harder to find allies in the future, he warned."If we abandon them, good luck getting anybody to help America in the future with radical Islam, al Qaeda and ISIS," Graham said. "You may be tired of fighting radical Islam, but they're not tired of fighting you."Graham called Trump's decision "impulsive" and said the ensuing chaos in the region will only help U.S. foes. "Iran is licking their chops," he said. "And if I'm an ISIS fighter, I've got a second lease on life."An adviser to the Syrian Democratic Forces said that Trump's move will strengthen Syrian President Bashar al-Assad and his allies Iran and Russia."The Kurds told me this morning they were going to fight," Moti Kahana, an adviser to the Kurdish-led forces, said by telephone from New Jersey. "They have two options. They can partner with Iran and Assad in order to prevent Turkish intervention into Syria or face a fight against Turkey in the northern border area and with Iran" in the southeast.Even if the Kurds don't fight, Kahana said, "they will shift their alliance from the Americans" to Russia, Assad and Iran.Iran's Foreign Minister Mohammad Javad Zarif said in a tweet that the U.S. is "an irrelevant occupioer in Syria" and it's "futile to seek its permission or relyl on it for security."(Updates with comment from adviser to Syrian Kurds, Iran's Zarif in final paragraphs.)\--With assistance from Steven T. Dennis.To contact the reporters on this story: Jennifer A. Dlouhy in Washington at jdlouhy1@bloomberg.net;Glen Carey in Washington at gcarey8@bloomberg.netTo contact the editors responsible for this story: Alex Wayne at awayne3@bloomberg.net, Elizabeth Wasserman, Larry LiebertFor more articles like this, please visit us at bloomberg.com©2019 Bloomberg L.P.
Cache
Author and educator Mitchell S. Jackson, who will interview Ta-Nehisi Coates at The Morrison Center on Oct. 7, humanizes the plight of disenfranchised people to show how inequality works in America. If there is a lesson to be learned from the Black Lives Matter movement, it's that the dangers, responsibilities and rules of living in America aren't the same for everyone. Long before BLM, however, people like Mitchell S. Jackson fought to illuminate that principle for others. The title of Jackson's latest book, Survival Math, released earlier this year, suggests that even in the wealthiest nation on earth, there are still many whose lives are games played for the highest stakes: life and death. "Survival math are the on-the-spot decisions one has to make when they're faced with a really serious threat. That's on the surface," Jackson said. "People who are disenfranchised are always having to make survival-math choices, which are the broader choices that help them avoid poverty and the criminal justice system." Jackson, who will be in Boise on Monday, Oct. 7, to interview author Ta-Nehisi Coates on the Morrison Center stage for The Cabin's Readings & Conversations series, draws the portraits of real people whose lives have been functions of "survival math" as someone who has lived that life himself. When he was a sophomore in college, he was incarcerated on drug charges; but unlike many people who have been wrung through the justice system, Jackson's career as a writer has been on the up-and-up, and he has taught creative writing at several prestigious institutions of higher learning across the country. He said it was a no-brainer when his agent called him up to gauge his interest in interviewing Coates in Boise. Though Jackson said he's interested in Coates' journalism and nonfiction work—work that has made him a national-caliber thinker on history and race relations—it's Coates' latest book, The Water Dancer, released in late September, that interests him the most. "I think [Coates] gets so many questions that go over the same subjects. I'm going to try to connect this to his other work, but I'm interested in how he put [The Water Dancer] together, what kind of revisions he made. People don't talk to him a lot about craft, they ask about the issue of black lives in America," Jackson said. The intersection of style and substance are of keen interest to Coates and Jackson both. In The Water Dancer, there are scenes that, though fictional and stylized, mirror and reflect on mechanisms of oppression. In Survival Math, Jackson deploys similar strategies to shade what's ultimately a work…

Cache

From war-torn Somalia to middle America to fashion runway—it isn't exactly a time-worn path. And teen model Ugbad Abdi seems just as surprised. "Everything that has happened so far to this moment, it's like, all a dream come true," she says. "I always get emotional." But the 19-year-old shows...

Cache
Ah, the media. I never can abide Todd, so I am glad that he may have actually stood up to a Trump lackey in an interview. According to what I read, most of them on the Sunday shows just let them make their ridiculous defenses of Trump and attacks on Democrats, and say nothing. Why that is, would require a much-needed and bold book. Gene Lyons and Joe Conason wrote one after the Gore vs. Bush election, and I skimmed it in the store (too depressing to actually buy and fully read), and it said what most do not even dare to say, about how biased the media was against Gore, almost reveling in it. It was even worse with Hillary, of course. It is not a bug, as the computer people like to say. Trump is veritably destroying this country, and yet there must be this "respect" shown to him. He has called Biden and Waters crooked and stupid; he calls Schiff a traitor, and I guess it's okay. Hillary said "deplorables," and was excoriated for it. Yes, no one will trust us again Trump supports all dictators, and that's apparently okay with the media, too. If there were a fascist elected as president, someone who wanted to align with other fascists to form a consortium, which aided each other financially, and helped to snuff out all forms of protest, it would look very much like Trump.But the media can't or won't see what is at stake here. Are tax breaks that wonderful that the cost is giving up the American democracy? Can one imagine what a Trump second term, or even a Pence or Mark Sanford term would look like? Like France before the Revolution, most likely, or perhaps Dickens' London. The media cannot stop itself from holding Democrats to an infinitely higher standard in discourse and behavior. And rest assured that if we nominate Warren, as now seems likely, the entire campaign will be about the feasibility of her proposals, we will be on the defensive throughout. Corporate America values its wealth more than anything else. Trump has given them massive tax cuts and breaks, and that is apparently enough to obviate all the rest of the horror. I am much afraid that with an apparent chance to win the field, we are about to send the troops off a cliff because the view toward the other side looks inviting.

Cache
"I was showing the America I knew and observed to others who might not have noticed." – Norman Rockwell
Mention the name "Norman Rockwell," and different thoughts bubble up for different people.
The gawky New England artist charmed millions of Americans for nearly 50 years as the Saturday Evening Post's most beloved cover illustrator and chronicler of small-town life. At the same time, many critics snubbed Rockwell as too cliché, sentimental or homogenous to be taken seriously.
"Norman Rockwell is arguably America's most famous artist ever," said Wes Jessup, executive director of the Northwest Museum of Arts and Culture, where a new exhibition, "Norman Rockwell's America," opened this weekend. "Who was more famous? Warhol? No. Warhol was actually a big collector of Rockwell."
Rockwell was born in New York City in 1894 and died in 1978 in Stockbridge, Massachusetts, at age 84. He lived and worked during some of the most impactful movements in modern art history such as impressionism, cubism, surrealism and abstract expressionism.
But he forged his own way as an illustrator. He once said, "Some people have been kind enough to call me a fine artist. I've always called myself an illustrator."
"I'm 50, and when I was in college, Rockwell was considered retrograde. He was overlooked," Jessup said. "So I think there is a rediscovery coming from my generation and younger people."
Last month, singer/songwriter Lana Del Rey released her new album, provocatively titled "Norman (expletive) Rockwell." The moniker suggests that maybe everything in America is not quite so perfect after all.
There is even a term bolstering Rockwell's lasting impact on popular culture: "Rockwellian." It can refer to anything quaint, idealistic or sentimental such as a "Rockwellian childhood" or a "Rockwellian holiday celebration."
'Vivid and affectionate portraits'
No matter where one places Rockwell in the canon, his depictions of everyday life made him the most widely circulated and universally beloved American artist of the 20th century. Rockwell's "vivid and affectionate portraits of our country" garnered him the Presidential Medal of Freedom in 1977, the nation's highest civilian honor.
The MAC exhibition will use Rockwell's singular art and enduring vision of a hopeful America to chronicle the nation's history and examine what constitutes the American spirit. "Norman Rockwell America" is a show of 22 oil paintings, seven charcoal or graphite studies, original posters and all 323 Post magazine covers spanning six decades. It's the first solo exhibition of Rockwell's paintings and covers to visit the Inland Northwest.
The exhibition is arranged in chronological order, making the stages of his career recognizable and his images more poignant. The original works give viewers the chance to observe Rockwell's superb craftsmanship and attention to detail, characteristics sometimes overlooked in the more widely seen reproductions.
In a masterful style almost photograph-like, and in hyper-real detail, Rockwell painted everyday people in ordinary situations. His goal was to tell a story, in a single picture, armed only with a paintbrush.
He lived through two World Wars, the Great Depression, Korean War and Vietnam. But the stories he told most often were relentlessly optimistic, depicting a simpler world, one worth fighting for.
In Rockwell's paintings, the nation's rich tapestry is united by holiday rituals, faith and family life. Rockwell's America is a place where honest, hard-working people endeavor to live rather than a world in which they really live. As Peter Schjedahl wrote in the New Yorker, "He didn't illustrate Middle America. He invented Middle America."
For example, readers of the Post delighted in Rockwell's paintings of humorous childhood escapades. The iconic images include the illustration of the little boys running while yanking on their clothes after sneaking a dip in the local waterhole, the little girl with a black eye sitting outside the principal's office with a huge grin spread on her face, and the young runaway chatting with a cop at the soda fountain counter with his bundle of clothes tied to a stick in full view under his barstool.
There are lots of intergenerational interactions, too: a grandfather picking up a bat to hit a few balls with the little ones, the daughter watching mom put on makeup at her vanity table and the parents putting their kids to bed. In 1955, Post readers voted the 1951 Thanksgiving issue their all-time favorite cover. The illustration depicts a woman and a young boy saying grace in a crowded restaurant as they are observed by other people at their table.
'Extraordinary in the ordinary'
"He found the extraordinary in the ordinary moments because when you get to the truth of life, I think what we really remember is how beautiful it was to have a cup of tea with that person," said Rockwell's granddaughter Abigail Rockwell, who conducted a phone interview from her home back East.
"Yes, you will remember the Taj Mahal after you visit, but don't we really go back to the small moments and think, 'Oh God, I miss having tea with that person?'"
One of the paintings hanging in the MAC exhibit is titled "The Party After the Party." Rockwell lovingly created an intimate scene in which a granddaughter kneels on the parlor floor in front of her grandmother's chair. The pair holds hands as the young woman, still clad in her finery, tells Grandma all that happened at the party.
"Yes, I just got chills!" said Abigail Rockwell, now the de facto historian of the family. "That is a really sweet and memorable moment. That is part of the Edison Mazda series (of advertisements Rockwell illustrated) in the 1920s. I've always thought it's some of his best work."
Abigail Rockwell, who also is a successful jazz singer, will travel to Spokane to give a talk at the MAC on Nov. 7 at 5:30 p.m. and lead a private tour. Tickets are $25. She also will sign copies of the recently re-released autobiography by her grandfather, "My Adventures as an Illustrator: The Definitive Edition." Abigail Rockwell has spent much of the last several years researching and updating the book. Her goal was to bust false myths and preserve her grandfather's legacy.
One of the biggest misconceptions she said that she finds is that her "Pop," as she calls him, painted only white America. However, a look at some of Rockwell's most iconic works belies that notion.
In 1961, the artist painted "The Golden Rule," showing people of different religious faiths and ethnic backgrounds worshipping together. However, Rockwell himself once recalled being directed to paint out a black person from a group picture in the Post. The policy at the time only allowed the portrayal of African Americans in service jobs next to white people.
After leaving the Post in 1963, Rockwell appeared eager to refocus his efforts on supporting the Civil Rights movement. In 1964, he produced his iconic painting "The Problem We All Live With." It depicts Ruby Bridges, a 6-year-old African American girl, on her way to an all-white public school during the New Orleans desegregation crisis. Due to threatened violence, she is being escorted by federal marshals. On the wall behind her are scrawled a racial slur and the letters "KKK."
'Ruining his legacy'
"Pop had the bravery to put those words on the wall," Abigail said. "People don't realize how controversial it was for him to do that. I saw the angry letters castigating him for 'ruining his legacy.' "
One of Rockwell's proudest moments, according to his granddaughter, was when he received a lifetime membership card to the NAACP. More than 30 years later, his portrait of Bridges was installed in the hall outside the Oval Office at the White House for several months during the Obama administration. Reproductions of this and more of Rockwell's Civil Rights era paintings will be on display at the MAC as part of the current exhibition.
Another project Rockwell undertook after leaving the Post was a commission to paint a portrait of Abraham Lincoln for Spokane's Lincoln First Federal Savings and Loan. The bank's CEO, the late Spokane resident Donald P. Lindsay, had the idea to hire America's most famous artist.
"My dad thought it was no big deal to write Norman Rockwell and just ask him to do it," recalled Lindsay's eldest daughter, Karen Warrick. "And it worked."
For $4,000, Rockwell agreed to produce the 7-foot piece, taller even than Lincoln himself. Finished in 1965, the portrait depicts the 16th president as a young man on the farm dressed in work clothes holding an ax in one hand and a book in the other. "Lincoln the Railsplitter" was used to market the Spokane bank and all the branches throughout the state. Jar openers, golf balls, calendars and stationery all bore Rockwell's Lincoln image.
The original painting hung for two decades in the Lincoln First Federal Bank lobby located in what is now the Lincoln building at Riverside and Lincoln. After the bank changed hands, the piece later made its way to the private collection of former presidential candidate H. Ross Perot. It was eventually sold at auction to the Butler Institute of American Art in Youngstown, Ohio, in 2006 for $1.6 million.
The MAC has gathered letters, photos, bank memorabilia and a reproduction of "Lincoln the Railsplitter" to include in the exhibition. "It's exciting that one of the most famous paintings of Abraham Lincoln that was ever done was done by one of America's most famous artists and that it originated right here in Spokane," Jessup said.
Warrick said that she hopes the Rockwell exhibit accomplishes what the artist himself wanted: to rekindle the American spirit. "I just hope that a lot of people are reassured that we care for one another in this country, that we are all the things that Rockwell brings out in his paintings," Warrick said. "You wrap that around the integrity of a Lincoln and maybe young people will be inspired and think: 'Is that what we used to look like in this country?' "
Cache
Our out of the tri-state area orders are drop shipped from 5 fully stocked fulfillment warehouses across America to best service our Nationwide clients.
The post Value Electronics appeared first on HomeTheaterHifi.com.
Cache
With 200 dedicated full time employees, we make delicious desserts for customers across North America and beyond. (It takes about 5 minutes!)*.
From Indeed - Fri, 04 Oct 2019 14:01:10 GMT - View all Milton, ON jobs

Cache
Maud's Café, a non-profit program overseen by the Volunteers of America Utah is run on teen power—specifically teens that are taking the steps needed to leave, or avoid, homelessness. Each latte, Americano, and blueberry muffin sold not only helps a young person develop job performance skills, but also funds the program.


Next Page: 25 © Googlier LLC, 2019