Googlier.com News Article Search
Googlier.com Precious Metals Exchange Smart Contracts
Googlier.com Document Services

Michael Mina brasserie -- may yet be (Or: My seduction by Laurence Geller)
https://sfcovers.com/2007/11/michael-mina-brasserie-may-yet-be-or-my.shtml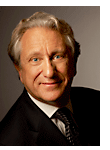 Last week I had a date with Laurence Geller, CEO of Strategic Hotels & Resorts and, by extension, the owner of the Westin Saint Francis hotel here in San Francisco. He put me in an apron, plied me with wine, cooked for me in a rooftop kitchen, gave me a signed copy of his rather purple novel "Do Not Disturb" and entertained me with

the

most delightful story about Michael Mina.

Michael Mina was going to make him a brasserie, in his hotel. Michael Mina was going to put it in the old Oak Room. Michael Mina was going to also make a bakery inside the brasserie and give it a window onto Post Street, somehow, and everyone was going to come and it was going to be awesome.

Laurence told me this, and gave me champagne, which made me happy, and then later he told as much to his 10 other guests, even though he did not care for them in that special way in which he cared for me, and he poured us more wine, and we were happy.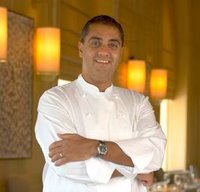 There were warning signs. When, the next day, I called the general manager of the St. Francis, a reliable and trustworthy fellow, he let on that the brasserie plans were, well, in the conceptual stage, but still "likely." And that Michael Mina was in talks but not, shall we say, signed on the dotted line. Michael Mina could not be reached for comment.

Actually, Michael Mina

was

reached for comment, the day after we went to press. Telling me that the plan for a brasserie was very preliminary, one among perhaps 15 projects Mina's company (total restaurants: 10) is weighing at any given time. But he was fairly certain he'd be running the St. Francis' new bar, the Clock Bar. But writing about the brasserie would be, uh, premature.

Well, Michael, you'll have to call Laurence about that one. Careful -- he's a sweet talker.

SF Business Times: St. Francis sees $150M hotel upgrade: CEO: But first, fix tourism (free link)


© Googlier LLC, 2019