Googlier.com News Article Search
Googlier.com Precious Metals Exchange Smart Contracts
Googlier.com Document Services

Punt/Counterpunt: Iowa 2019
https://mgoblog.com/content/puntcounterpunt-iowa-2019

Punt/Counterpunt: Iowa 2019
Seth
October 5th, 2019 at 8:29 AM
Something's been missing from Michigan gamedays since the free programs ceased being economically viable: scientific gameday predictions that are not at all preordained by the strictures of a column in which one writer takes a positive tack and the other a negative one… something like Punt-Counterpunt.

PUNT
By Bryan MacKenzie
@Bry_Mac
My bad.
Life doesn't always stop for college football Saturdays, and like despite my best planning, I occasionally find myself with unavoidable conflicts. When I was younger, there wasn't much to be done. If you had a thing, you missed the game. You could catch the score later by watching Sportscenter for 30 minutes, or you could get back to your home or dorm to your Gateway 2000 to see those scores loading, one at a time, at 28.8 kbps. That was how I watched Michigan/Michigan State in 2002; I saw a score, and I said, "cool," and that was it.
Adjusted for inflation, that equals nearly $372,000.
Then smart phones came along. The early ones they didn't provide much more than a score, a clock, and if you were lucky a down-and-distance, they allowed you to take the game with you. I 'watched' Tate Forcier shred Notre Dame in 2011 on my Blackberry in the back of a wedding reception.
[After THE JUMP: clickbait.]
But DVR changed the game. Now you can delay the start of the game by a minute, an hour, or a day. This created a choice that we didn't have before: do I try to go radio-silent and start the game later, or do I start watching it live whenever I can?
Like many of you, I have taken both approaches. But having looked a little deeper, I fear my decisions to DVR Michigan games have been detrimental to the point of disaster. Consider:
October 27, 2012: The Tigers were in the World Series, and I wanted to watch Game 3 with co-workers. So I recorded the Michigan/Nebraska game. It was the last time Denard Robinson started at quarterback for the University of Michigan. The Tigers lost 2-0, and eventually got swept. Everything was bad.
October 4, 2014: Gary Nova. I don't want to talk about it. Has it really been five years, Gary?
November 8th, 2014: I had a social engagement with my wife, and Michigan's season was already well into its final collapse, so I recorded the game between Michigan and Northwestern. That game took a combined 3,746,121 years off our collective lives, though my soul ached on about a three hour delay from the rest of you.
October 3, 2015. Had a family engagement in the morning (noon games kick off at 11:00 here), and missed most of the first half of the Maryland game. Michigan was a significant favorite, but their first 6 drives went punt, fumble, fumble, missed field goal, barely-made field goal on a short field, three-and-out. Things stabilize upon my return, and Michigan cruised to a 28-0 win.
September 16, 2017. I ran a Tough Mudder that started in the late morning, so I recorded the Air Force game. Sorry, Tarik.
This takes us to this year, and the part where I apologize. See, my son is on a 7/8-year-old baseball team (Go Lake Monsters), and I'm one of the coaches. The games start anywhere between 9:00 a.m. and 11:30 a.m. central. Thus far this year, I've been able to see all of MTSU and Rutgers, but I missed the first half of Army and Wisconsin. And as you may recall, those first halves did not go particularly well.
And this is the really bad part: I'm going to have to miss almost the entire game today. And this is the really really bad part: I'm gonna record the game.
See, there are too few of these opportunities in a season. I used to enjoy watching the game because I enjoyed watching the game. More and more, it feels like every week has become about the result, and whether a Michigan win will keep Twitter from melting down, keep the chattering class of omnipresent pundits from jabbering in my general direction. I want to get back to that place where it isn't about the outcome for the outcome's sake, but rather where it is about enjoying a hobby because the hobby is enjoyable. And that starts, I think, with watching the game.
If you all feel the need to chase me down like Coleman Reese in the Dark Knight in the interest of the Greater Good, I fully understand. Perhaps finding me and spoiling the score will avenge the football gods. Perhaps more serious measures need to be taken. Perhaps simply acknowledging the curse is enough to lift it. Or maybe there's some sort of animal we could make a sacrifice to. Like a giant buffalo. Or some sort of monster like something like the body of a walrus with the head of a sea lion. Or something with the body of an egret with the head of a meerkat. Or just the head of a monkey with the antlers of a reindeer with the body of a porcupine. I don't know. Curses can be finnicky. But I made it a point last year to insist that there is no such thing as ghosts, and I think Michigan is the better team.
Good luck, and happy hunting. I'll catch up with y'all around the fourth quarter. Michigan 27, Iowa 13
----------------------------

COUNTERPUNT
By Internet Raj
@internetraj
YO WHAT UP FOOLS WELCOME TO THIS WEEK'S COUNTERPUNT BROUGHT TO YOU BY ZIP RECRUITER, SEATGEEK, AND KRAFT EASY MAC.
IF YOU'RE WONDERING WHY THERE HAS BEEN A SUDDEN SHIFT IN TONE, STYLE, OVERALL QUALITY, AND CAPITALIZATION IN THIS WEEK'S EDITION, DON'T WORRY ONE BIT, BROSKIS (THAT'S SOMETHING DRAKE SAYS). YOU MIGHT HAVE HEARD ABOUT THIS WEEK'S REORGANIZATION OF SPORTS ILLUSTRATED WHEREIN ITS OWNERS CAPITULATED TO THIS REALLY RAD MEDIA STARTUP, THEMAVEN, WHICH IS DEFINITELY NOT A 'WANNABE TECH COMPANY" OPERATED BY DUMB, INDEFENSIBLE HUCKSTERS.
NO, THIS IS NOW THE FUTURE OF SPORTS WRITING. NO MORE SUBSTANTIVE, DELIBERATIVE, AND INCISIVE ANALYSIS. INSTEAD, JUST A RANDOM VERBAL SPLATTER PAINTING OF SEO-OPTIMIZED KEYWORDS THAT HAPPEN TO BE TRENDING AT THE TIME. JIM HARBAUGH. HOT SEAT. FIRED. KIM KARDASHIAN.
WELL, IT PLEASES US TO ANNOUNCE THAT THE "COUNTERPUNT" COLUMN AND ALL OF THE COPYRIGHTS, TRADEMARKS, IMAGES AND PROPERTY RELATED TO THE "COUNTERPUNT" BRAND HAVE BEEN IRREVOCABLY SOLD TO THEMAVEN. MOVING FORWARD, THIS COLUMN WILL NOW BE WRITTEN BY THEMAVEN'S NETWORK OF BARELY-PAID AND VERY HUNGRY (I'M SO HUNGRY) CONTRIBUTORS. EXPECT A LOT LESS WRITING AND A LOT MORE COMPLETELY OUT-OF-CONTEXT SLIDESHOWS, EMBEDDED TWEETS AS A SUBSTITUTE FOR SUBSTANCE, DECEPTIVE SPONSORED ADS MASQUERADING AS JOURNALISTIC CONTENT, AND OTHER SHORTCUTS TO COMPENSATE FOR ACTUAL WRITING. BASICALLY, EXPECT ELEVEN WARRIORS. ALSO CAPS LOCK. OF COURSE, IT SHOULD COME AS NO SURPRISE THAT THE OLD BORING ASS WASHED UP BUM WRITER RAJ HAS BEEN TERMINATED FROM MGOBLOG.
Expect more fun interactive content like this in future Counterpunts. I don't know what grilled cheese I am but Kirk Ferentz is definitely the one that starts spontaneously oozing when its fourth-and-1 in plus territory
ANYWAYS, THIS GAME IS GOING TO… HOLD ON, LET ME LOG ON TO OUR PROPRIETARY IN-HOUSE ALGORITHMIC DATABASE OF COOL SAYINGS THAT OUR ANALYTICS SHOW GENERATE THE MOST ENGAGEMENT… "SLAP DIFFERENT". YES THIS GAME WILL "SLAP DIFFERENT" AND I DON'T MEAN THE MSU BASKETBALL TEAM ACTUALLY MAKING A DEFENSIVE STOP. OOPS SORRY, THAT LAST CORNY PART WAS A JOKE WE WERE CONTRACTUALLY OBLIGATED TO INCLUDE PER RAJ'S MGOBLOG SEVERANCE.
OK:  MICHIGAN VERSUS IOWA. CAN'T BELIEVE IT. THAT'S PRETTY MUCH ALL I HAVE TO SAY BECAUSE I DIDN'T HAVE TOO MUCH TIME TO RESEARCH THE GAME BECAUSE I'VE BEEN IN A WINDOWLESS ROOM CHURNING OUT MEANINGLESS CONTENT FOR THE LAST 20 HOURS WITH ONLY ONE 2 MINUTE MEAL BREAK THAT WASN'T EVEN ENOUGH TIME TO HEAT UP MY EASY MAC IN THE MICROWAVE AND THE NOODLES DIDN'T COOK ALL THE WAY AND I ACTUALLY CHIPPED A TOOTH BITING DOWN ON A RAW-ASS EASY MAC NOODLE. UNFORTUNATELY, I DON'T HAVE ANY SORT OF DENTAL OR HEALTH INSURANCE BUT DON'T WORRY ABOUT ME I'M MAKING A WHOLE 9 CENTS FOR EVERY WORD I PRODUCE HERE, WHICH WILL GO A LONG WAY TO PAYING DOWN THE $250,000 IN DEBT I TOOK ON TO GET MY ENGLISH LITERATURE DEGREE AT NYU.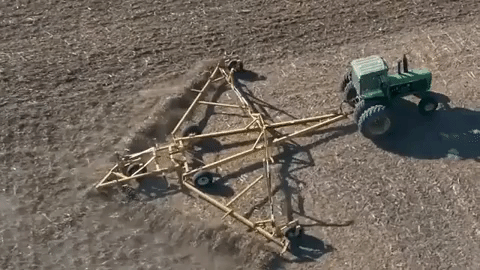 WHOO SORRY ABOUT THAT DETOUR THIS COLUMN TOOK. I THINK THAT'S THE HUNGER-INDUCED DELIRIUM THAT HAS WASHED OVER MY ENTIRE CONSCIOUSNESS. DID I MENTION ALL I'VE HAD IN THE PAST 24 HOURS WAS 7 EASY MAC NOODLES? OK WELL, TO THE GAME. MICHIGAN VS. IOWA. WOW. WHAT A GAME. LET'S LOOK AT THE ONLY ANALYTICS THAT MATTER: ACCORDING TO THE COLD, DETACHED CORPORATE RESEARCH CONDUCTED BY EMPTY SUITS WHO NOW CONTROL LARGE SWATHS OF IMPORTANT JOURNALISM, 76% OF YOU HAVE SKIPPED OVER EVERY WORD ABOVE TO GET TO THIS PART, THE END, THE SCORE PREDICTION. I'VE BEEN TOLD THIS IS WHERE THE MOST LUCRATIVE ADS AND IN-TEXT PRODUCT PLACEMENT GO, SO I ENCOURAGE YOU TO TRY ON A NEW PAIR OF MEUNDIES (PROMO CODE: "PLEASEUSETHISPROMOCODEBECAUSEIFYOUDOIGET5DOLLARSANDICOULDBUYME2MOREEASYMACSYESTHISISREALLYALLPARTOFTHEPROMOCODEEVENTHISEXTRAPART").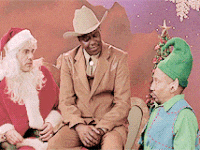 SO WHO'S GOING TO WIN? WELL THIS IS A MICHIGAN FAN SITE SO TO OPTIMIZE CLICKS AND ONLINE ENGAGEMENT, I WILL NATURALLY PICK THE NON-MICHIGAN TEAM TO WIN. YOU'RE ALL GOING TO BE ANGRY AND COMMENT AND CLICK A LOT, AND WHILE I WON'T SEE A DIME FROM THOSE AD-GENERATED REVENUES, AT LEAST SOME DISEMBODIED PROFIT SUCKING CORPORATE VAMPIRE WILL.
HERE'S AN AUTOPLAY VIDEO DON'T WORRY I MADE SURE YOUR SYSTEM VOLUME IS ON MAX.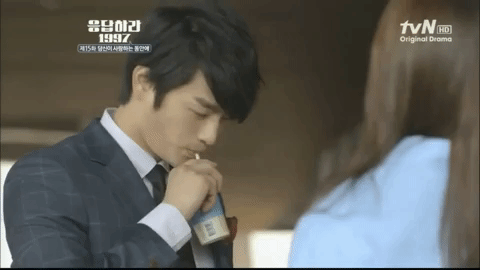 MICHIGAN: 99 IOWA: 100 A COLD REFRESHING BUDLIGHT: 101

Array ( [class] => 367 [p] => 349 [a] => 274 [div] => 241 [comment] => 226 [https] => 181 [com] => 181 [mgoblog] => 166 [schema] => 158 [span] => 126 [I] => 103 [article] => 99 [the] => 96 [users] => 90 [strong] => 87 [href] => 86 [typeof] => 82 [user] => 80 [field] => 77 [about] => 76 [property] => 69 [footer] => 60 [to] => 59 [lang] => 58 [profile] => 49 [Person] => 49 [comment-] => 48 [and] => 46 [content] => 45 [default] => 44 [-] => 43 [clearfix] => 41 [author] => 40 [field--label-hidden] => 39 [of] => 38 [drupal-render-placeholder] => 38 [item] => 35 [title] => 35 [at] => 32 [name] => 31 [game] => 31 [T] => 30 [xml] => 29 [username] => 29 [datatype] => 29 [View] => 29 [rel] => 28 [en] => 27 [img] => 26 [src] => 26 [sites] => 26 [alt] => 26 [files] => 25 [it] => 25 [TO] => 25 [time] => 24 [image] => 24 [October] => 24 [THE] => 24 [id] => 23 [height] => 23 [width] => 23 [th] => 23 [in] => 23 [for] => 23 [jpg] => 21 [collapse] => 21 [A] => 21 [text-formatted] => 21 [field--type-text-long] => 20 [meta] => 20 [auto] => 20 [dateCreated] => 20 [rdf-meta] => 20 [hidden] => 20 [user-data] => 20 [basic] => 20 [role] => 20 [data-comment-user-id] => 20 [joined] => 20 [field--name-comment-body] => 20 [text] => 20 [Comment] => 20 [js-comment] => 20 [Joined] => 20 [mgopoints] => 20 [AM] => 19 [watch] => 19 [MGoPoints] => 19 [actions] => 19 [token] => 19 [lazy] => 19 [builders] => 19 [b] => 19 [callback] => 19 [arguments] => 19 [renderLinks] => 19 [i] => 17 [Michigan] => 17 [trusted] => 17 [that] => 17 [clip] => 16 [be] => 16 [AND] => 16 [you] => 16 [is] => 15 [like] => 14 [with] => 14 [was] => 14 [hotel-putingrad] => 14 [field--type-image] => 13 [Image] => 13 [have] => 13 [on] => 13 [my] => 13 [data-entity-type] => 13 [data-entity-uuid] => 13 [foaf] => 13 [picture] => 12 [itok] => 12 [In] => 12 [Profile] => 12 [li] => 12 [by] => 12 [THAT] => 12 [THIS] => 12 [image-style-thumbnail] => 12 [pictures] => 12 [public] => 12 [thumbnail] => 12 [styles] => 12 [field--name-user-picture] => 12 [mgrowold] => 12 [display] => 11 [this] => 11 [style] => 11 [s] => 11 [OF] => 11 [But] => 11 [S] => 10 [block] => 10 [not] => 10 [margin-left] => 10 [margin-right] => 10 [watching] => 9 [or] => 9 [The] => 9 [can] => 9 [h] => 9 [sheed-space] => 8 [permalink] => 8 [giphy] => 8 [picture-] => 8 [t] => 8 [reply] => 8 [-um-grad] => 8 [bookmark] => 8 [ul] => 8 [hreflang] => 8 [visually-hidden] => 8 [gif] => 8 [Putingrad] => 7 [Hotel] => 7 [but] => 7 [more] => 7 [me] => 7 [media] => 7 [all] => 7 [indented] => 7 [bronxblue] => 7 [start] => 6 [too] => 6 [ON] => 6 [every] => 6 [detroit-dan] => 6 [recorded] => 6 [delay] => 6 [phaedrus] => 6 [if] => 6 [do] => 6 [mGrowOld] => 6 [live] => 6 [really] => 6 [one] => 6 [IN] => 6 [YOU] => 6 [IS] => 6 [thumb] => 6 [border] => 6 [much] => 6 [HAVE] => 6 [align] => 6 [If] => 6 [UM] => 5 [GAME] => 5 [BEEN] => 5 [because] => 5 [will] => 5 [Raj] => 5 [DON] => 5 [today] => 5 [WILL] => 5 [And] => 5 [m] => 5 [ALL] => 5 [games] => 5 [w] => 5 [from] => 5 [bad] => 5 [off] => 5 [score] => 5 [get] => 5 [v] => 5 [know] => 5 [there] => 5 [www] => 5 [GoBack] => 4 [blue-vet] => 4 [missed] => 4 [M] => 4 [background-image] => 4 [should] => 4 [takes] => 4 [we] => 4 [SO] => 4 [head] => 4 [has] => 4 [first] => 4 [sambojangles] => 4 [started] => 4 [as] => 4 [MICHIGAN] => 4 [center] => 4 [catchafire] => 4 [back] => 4 [picktown-goblue] => 4 [win] => 4 [where] => 4 [part] => 4 [your] => 4 [just] => 4 [been] => 4 [they] => 4 [none] => 4 [can't] => 4 [EASY] => 4 [COUNTERPUNT] => 4 [than] => 4 [what] => 4 [GRAD] => 4 [were] => 4 [myself] => 4 [BY] => 4 [AT] => 4 [FOR] => 4 [something] => 4 [br] => 4 [when] => 4 [want] => 4 [up] => 4 [happen] => 4 [em] => 4 [outcome] => 4 [Or] => 4 [png] => 4 [MAC] => 4 [redrum] => 4 [most] => 3 [IT] => 3 [BE] => 3 [WELL] => 3 [D] => 3 [still] => 3 [g] => 3 [WRITING] => 3 [its] => 3 [TIME] => 3 [sports] => 3 [NO] => 3 [NOW] => 3 [between] => 3 [VE] => 3 [IOWA] => 3 [body] => 3 [u] => 3 [feel] => 3 [no] => 3 [better] => 3 [ll] => 3 [make] => 3 [some] => 3 [only] => 3 [Perhaps] => 3 [WHAT] => 3 [UP] => 3 [Good] => 3 [WEEK] => 3 [commercials] => 3 [need] => 3 [AS] => 3 [year] => 3 [HAS] => 3 [GOING] => 3 [down] => 3 [LOT] => 3 [WORRY] => 3 [forward] => 3 [Blue] => 3 [Wisconsin] => 3 [ABOUT] => 3 [Space] => 3 [Sheed] => 3 [THEMAVEN] => 3 [COLUMN] => 3 [wolverine-] => 3 [already] => 3 [don] => 3 [That] => 3 [post] => 3 [football] => 3 [last] => 3 [Phaedrus] => 3 [You] => 3 [could] => 3 [catch] => 3 [see] => 3 [found] => 3 [are] => 3 [Then] => 3 [along] => 3 [Like] => 3 [go] => 3 [it's] => 3 [This] => 3 [DVR] => 3 [even] => 3 [MY] => 3 [an] => 3 [kennyhiggins] => 3 [Iowa] => 3 [youtube] => 3 [bluehills] => 3 [SI] => 3 [o] => 3 [MORE] => 2 [way] => 2 [MGOBLOG] => 2 [FROM] => 2 [OVER] => 2 [maybe] => 2 [RAJ] => 2 [sort] => 2 [f] => 2 [WASHED] => 2 [inline] => 2 [experience] => 2 [watched] => 2 [how] => 2 [seth] => 2 [COLD] => 2 [those] => 2 [virtually] => 2 [AN] => 2 [without] => 2 [CORPORATE] => 2 [fun] => 2 [writing] => 2 [made] => 2 [think] => 2 [n] => 2 [don't] => 2 [GO] => 2 [PM] => 2 [Dan] => 2 [Detroit] => 2 [TOOK] => 2 [Fmedia] => 2 [hobby] => 2 [enjoyable] => 2 [starts] => 2 [sometimes] => 2 [again] => 2 [GET] => 2 [infuriating] => 2 [less] => 2 [Counterpunt] => 2 [field--type-string] => 2 [piece] => 2 [stopped] => 2 [Y] => 2 [r-FUU] => 2 [I'll] => 2 [didn] => 2 [intuit] => 2 [turn] => 2 [minutes] => 2 [column] => 2 [RE] => 2 [right] => 2 [register] => 2 [now] => 2 [good] => 2 [comment-form] => 2 [EXPECT] => 2 [puntcounterpunt-iowa-] => 2 [destination] => 2 [which] => 2 [ONE] => 2 [By] => 2 [HUNGRY] => 2 [SX] => 2 [fast] => 2 [tc] => 2 [links] => 2 [Raj's] => 2 [SPORTS] => 2 [WHICH] => 2 [WIN] => 2 [missing] => 2 [font] => 2 [dEWDkYhlL] => 2 [Bryan] => 2 [later] => 2 [WHO] => 2 [etzGM] => 2 [phone] => 2 [Ewqy] => 2 [Rp] => 2 [never] => 2 [thing] => 2 [had] => 2 [CONTENT] => 2 [around] => 2 [pretending] => 2 [find] => 2 [comments] => 2 [Your] => 2 [Sambojangles] => 2 [internetraj] => 2 [caught] => 2 [college] => 2 [ADS] => 2 [My] => 2 [Mac] => 2 [No] => 2 [Bry] => 2 [twitter] => 2 [quarter] => 2 [B] => 2 [Punt] => 2 [Game] => 2 [fumble] => 2 [goal] => 2 [minute] => 2 [while] => 2 [Catchafire] => 2 [X] => 2 [It] => 2 [So] => 2 [WAS] => 2 [PART] => 2 [late] => 2 [LAST] => 2 [their] => 2 [SORRY] => 2 [DOWN] => 2 [Tigers] => 2 [point] => 2 [See] => 2 [GRUMBLE] => 2 [MAKING] => 2 [ACTUALLY] => 2 [team] => 2 [Go] => 2 [two] => 2 [wins] => 2 [OK] => 2 [Picktown] => 2 [out] => 2 [ONLY] => 2 [HOURS] => 2 [years] => 2 [engagement] => 2 [Gary] => 2 [season] => 2 [well] => 2 [into] => 2 [bf] => 2 [so] => 2 [RESEARCH] => 2 [DIDN] => 2 [WAY] => 2 [BECAUSE] => 2 [RedRum] => 2 [MUCH] => 2 [z] => 2 [BELIEVE] => 2 [family] => 2 [morning] => 2 [journalism] => 2 [lost] => 2 [NOODLES] => 2 [half] => 2 [TEAM] => 2 [somewhat] => 2 [coaches] => 2 [MOST] => 2 [taken] => 2 [whether] => 2 [WORD] => 2 [Vet] => 2 [EVERY] => 2 [ANALYTICS] => 2 [OUR] => 2 [things] => 2 [LET] => 2 [become] => 2 [going] => 2 [Rutgers] => 2 [ENGAGEMENT] => 2 [hour] => 2 [day] => 2 [SLAP] => 2 [DIFFERENT] => 2 [keep] => 2 [GoBlue] => 2 [opportunities] => 2 [Twitter] => 2 [ME] => 2 [miss] => 2 [may] => 2 [YOUR] => 1 [SURE] => 1 [W] => 1 [Bro] => 1 [MQ-pIVDo] => 1 [depressing] => 1 [MAX] => 1 [SYSTEM] => 1 [genius] => 1 [REFRESHING] => 1 [kIDUQ] => 1 [AsVMLUegZ] => 1 [l] => 1 [version] => 1 [fucking] => 1 [Great] => 1 [uiFGQ] => 1 [great] => 1 [job] => 1 [TT] => 1 [YjAwA] => 1 [jatmXCuTSMaDoOK] => 1 [VOLUME] => 1 [seeing] => 1 [knowing] => 1 [times] => 1 [Tech] => 1 [Athletic] => 1 [nfNiRuBK] => 1 [xicK] => 1 [mdtXuz] => 1 [fmtLeDOIPJ] => 1 [held] => 1 [LEAST] => 1 [standard] => 1 [VJbpe] => 1 [Festival] => 1 [Hell] => 1 [ACL] => 1 [following] => 1 [TV] => 1 [SOME] => 1 [person] => 1 [R] => 1 [road] => 1 [prefer] => 1 [DISEMBODIED] => 1 [supposed] => 1 [PROFIT] => 1 [SUCKING] => 1 [VAMPIRE] => 1 [HERE'S] => 1 [BUDLIGHT] => 1 [AUTOPLAY] => 1 [kRL] => 1 [VIDEO] => 1 [MADE] => 1 [q] => 1 [Fy] => 1 [stressful] => 1 [any] => 1 [until] => 1 [comment-wrapper] => 1 [wise] => 1 [Doctor] => 1 [waits] => 1 [dance] => 1 [SBNation] => 1 [Fansided] => 1 [higher] => 1 [responsibilities] => 1 [Strange] => 1 [felt] => 1 [lot] => 1 [unlike] => 1 [over] => 1 [looks] => 1 [field--name-comment] => 1 [banter] => 1 [Negatives] => 1 [Can't] => 1 [participate] => 1 [Wars] => 1 [oh-so] => 1 [enlightening] => 1 [Infinity] => 1 [fact] => 1 [during] => 1 [open] => 1 [thread] => 1 [As] => 1 [Have] => 1 [mostly] => 1 [field--type-comment] => 1 [section] => 1 [node] => 1 [quickly] => 1 [wx-vX] => 1 [we've] => 1 [churn] => 1 [comment-forbidden] => 1 [pummelled] => 1 [jvdgwC] => 1 [login] => 1 [bit] => 1 [cdu-REK] => 1 [etc] => 1 [actually] => 1 [getting] => 1 [didn't] => 1 [Report] => 1 [Log] => 1 [Pros] => 1 [journalists] => 1 [not-fun] => 1 [It'll] => 1 [assume] => 1 [probably] => 1 [halftime] => 1 [Anyway] => 1 [then] => 1 [parts] => 1 [Bleacher] => 1 [Can] => 1 [pummelling] => 1 [someone] => 1 [employed] => 1 [afternoon] => 1 [YA] => 1 [HDXmCn] => 1 [Wolverine] => 1 [DqMkG] => 1 [TheMaven] => 1 [Quoth] => 1 [jHLUV] => 1 [Oz] => 1 [ym] => 1 [kqjr-xWqR] => 1 [MVag] => 1 [Oj] => 1 [zucFFV] => 1 [ih] => 1 [Kenny] => 1 [Always] => 1 [Yours] => 1 [wideouts] => 1 [sitVSRab] => 1 [jrm] => 1 [Throw] => 1 [run] => 1 [score-commercial-kick] => 1 [amount] => 1 [moderate] => 1 [would] => 1 [forth] => 1 [action] => 1 [give] => 1 [YLnfGH] => 1 [past] => 1 [QP] => 1 [zen] => 1 [-XC-Qfnhs-q] => 1 [Bo] => 1 [Bm] => 1 [ball] => 1 [Jimmy] => 1 [down-commercial-punt-commercial] => 1 [repeat] => 1 [U] => 1 [odZ] => 1 [nLKMbXQ] => 1 [KZUMhXSolzDEilxJ] => 1 [--cttlQhdym] => 1 [Q-] => 1 [offense] => 1 [Mama] => 1 [healthier] => 1 [addition] => 1 [practice] => 1 [play] => 1 [help] => 1 [sidelines] => 1 [Well] => 1 [Mia] => 1 [KennyHiggins] => 1 [Broaden] => 1 [uUi-sWNQNNZlpbtVlQnE] => 1 [nXFQ] => 1 [KbWvFZT] => 1 [N] => 1 [TFJbyno] => 1 [dreamy] => 1 [Pierce] => 1 [interferes] => 1 [complain] => 1 [Why] => 1 [plain] => 1 [simple] => 1 [fall] => 1 [loser] => 1 [winner] => 1 [off-commercial] => 1 [patterns] => 1 [EnPnKi] => 1 [puns] => 1 [underwhelming] => 1 [players] => 1 [referees] => 1 [announces] => 1 [complaining] => 1 [jokes] => 1 [analysis] => 1 [IlG] => 1 [addiction] => 1 [feeds] => 1 [Live] => 1 [simultaneously] => 1 [friends] => 1 [among] => 1 [C] => 1 [cAHJ] => 1 [hot] => 1 [themselves] => 1 [apply] => 1 [disclaimers] => 1 [usual] => 1 [somehow] => 1 [prediction] => 1 [Here] => 1 [Really] => 1 [Vdn] => 1 [feature] => 1 [look] => 1 [BlueHills] => 1 [StElYbRwRFvTJc] => 1 [hPoyX] => 1 [qt] => 1 [online] => 1 [post-game] => 1 [Also] => 1 [income] => 1 [EcwxzrbJ] => 1 [sdlgl] => 1 [benefits] => 1 [receive] => 1 [waiter] => 1 [jobs] => 1 [supplement] => 1 [eZP] => 1 [type] => 1 [who] => 1 [professors] => 1 [adjunct] => 1 [young] => 1 [sad] => 1 [bKozeQba] => 1 [sZXwY] => 1 [mid-game] => 1 [life] => 1 [anymore] => 1 [dJfctUny] => 1 [MNpNs] => 1 [lfEiPqVhmFpj] => 1 [-s-iww] => 1 [kx-TdyQyqZgKwOfM] => 1 [work] => 1 [Gg] => 1 [does] => 1 [Technology] => 1 [real] => 1 [recording] => 1 [usually] => 1 [Yes] => 1 [Q] => 1 [Gattis] => 1 [--aHbqssccjT-mbk] => 1 [loved] => 1 [TVs] => 1 [drunk] => 1 [disguise] => 1 [blessing] => 1 [says] => 1 [feeling] => 1 [gut] => 1 [Rapids] => 1 [might] => 1 [Grand] => 1 [halls] => 1 [Polish] => 1 [dingy] => 1 [brethren] => 1 [Polish-American] => 1 [function] => 1 [BPONE] => 1 [shithoused] => 1 [dont] => 1 [LrebG] => 1 [fHqGY] => 1 [uIEQMoXK] => 1 [LvrW] => 1 [Gx] => 1 [surprising] => 1 [bM-HlMc-A] => 1 [talking] => 1 [iJZevT] => 1 [GQkw] => 1 [ws] => 1 [MaYZ] => 1 [wr] => 1 [THdmV] => 1 [thousands] => 1 [Agreed] => 1 [external] => 1 [depth] => 1 [makes] => 1 [iteration] => 1 [latest] => 1 [reading] => 1 [Somewhere] => 1 [pieces] => 1 [thoughtful] => 1 [sound] => 1 [cared] => 1 [people] => 1 [focus] => 1 [lose] => 1 [slide] => 1 [through] => 1 [lousy] => 1 [Pulitzer] => 1 [CKgQfuLbpWQzBYKKfbEa] => 1 [transpired] => 1 [fJ] => 1 [aPy] => 1 [b-WOo] => 1 [CsfCU] => 1 [surprised] => 1 [pretend] => 1 [loss] => 1 [Prize] => 1 [Knowing] => 1 [Ever] => 1 [vTAytOcoTI] => 1 [eJbv-MVLoGDBaIwJQXccGaI] => 1 [yfxmkLfT] => 1 [stuff] => 1 [winning] => 1 [YllxTDw] => 1 [confirmation] => 1 [rWj] => 1 [UVT] => 1 [KAsfO] => 1 [copy] => 1 [MSG] => 1 [NLxXUMc] => 1 [HCog] => 1 [e] => 1 [ZO-] => 1 [attended] => 1 [kh] => 1 [dNAx] => 1 [eIt] => 1 [K] => 1 [Budweiser] => 1 [culminating] => 1 [tape] => 1 [Horror] => 1 [couple] => 1 [YOU'RE] => 1 [AbOZtaibXkuGLlvZ] => 1 [ddZs] => 1 [Thanks] => 1 [WAH] => 1 [WE'D] => 1 [CAN'T] => 1 [TERRIBLE] => 1 [Columbus] => 1 [Bowls] => 1 [Rose] => 1 [mention] => 1 [Didn't] => 1 [Won] => 1 [We] => 1 [TGWW-BD] => 1 [straight] => 1 [loud] => 1 [On] => 1 [eyes] => 1 [tyV] => 1 [h-ELvl] => 1 [jnJkD] => 1 [JGVQfUWMEDZLB] => 1 [telling] => 1 [memory] => 1 [believing] => 1 [must] => 1 [OSU] => 1 [year's] => 1 [rewatching] => 1 [often] => 1 [side] => 1 [flip] => 1 [TGQagwiggs] => 1 [masochist] => 1 [Laughed] => 1 [truly] => 1 [worth] => 1 [hilarity] => 1 [CRfgqU] => 1 [ke] => 1 [rKFHRJSOSIgALkoqUigJjdVAITcvA] => 1 [reflected] => 1 [saddening] => 1 [horror] => 1 [deeply] => 1 [hilarious] => 1 [AD-GENERATED] => 1 [kiRfGTbqvJV] => 1 [pjY] => 1 [YHEvUMOmAqnI] => 1 [once] => 1 [REVENUES] => 1 [definitely] => 1 [THOSE] => 1 [gonna] => 1 [anywhere] => 1 [central] => 1 [Thus] => 1 [far] => 1 [ve] => 1 [able] => 1 [MTSU] => 1 [Army] => 1 [recall] => 1 [halves] => 1 [did] => 1 [particularly] => 1 [almost] => 1 [entire] => 1 [record] => 1 [Lake] => 1 [result] => 1 [general] => 1 [jabbering] => 1 [pundits] => 1 [omnipresent] => 1 [chattering] => 1 [melting] => 1 [week] => 1 [few] => 1 [feels] => 1 [More] => 1 [enjoyed] => 1 [enjoy] => 1 [used] => 1 [these] => 1 [Monsters] => 1 [baseball] => 1 [place] => 1 [Maryland] => 1 [barely-made] => 1 [punt] => 1 [went] => 1 [drives] => 1 [favorite] => 1 [significant] => 1 [here] => 1 [three-and-out] => 1 [kick] => 1 [noon] => 1 [Had] => 1 [rest] => 1 [three] => 1 [ached] => 1 [short] => 1 [Things] => 1 [-year-old] => 1 [Air] => 1 [son] => 1 [apologize] => 1 [us] => 1 [Tarik] => 1 [Sorry] => 1 [Force] => 1 [Mudder] => 1 [stabilize] => 1 [Tough] => 1 [ran] => 1 [September] => 1 [cruised] => 1 [return] => 1 [upon] => 1 [direction] => 1 [isn] => 1 [though] => 1 [such] => 1 [fourth] => 1 [y] => 1 [hunting] => 1 [happy] => 1 [luck] => 1 [ghosts] => 1 [puntcounterpunt-michigan-state-] => 1 [Internet] => 1 [insist] => 1 [finnicky] => 1 [Curses] => 1 [porcupine] => 1 [reindeer] => 1 [antlers] => 1 [----------------------------] => 1 [YO] => 1 [meerkat] => 1 [WONDERING] => 1 [STYLE] => 1 [TONE] => 1 [SHIFT] => 1 [SUDDEN] => 1 [THERE] => 1 [WHY] => 1 [IF] => 1 [FOOLS] => 1 [KRAFT] => 1 [SEATGEEK] => 1 [RECRUITER] => 1 [ZIP] => 1 [BROUGHT] => 1 [WELCOME] => 1 [monkey] => 1 [egret] => 1 [sake] => 1 [Dark] => 1 [finding] => 1 [understand] => 1 [fully] => 1 [Greater] => 1 [interest] => 1 [Knight] => 1 [Reese] => 1 [avenge] => 1 [Coleman] => 1 [vJNLVw] => 1 [pbpf] => 1 [chase] => 1 [enjoying] => 1 [rather] => 1 [spoiling] => 1 [gods] => 1 [lion] => 1 [animal] => 1 [sea] => 1 [walrus] => 1 [monster] => 1 [buffalo] => 1 [giant] => 1 [sacrifice] => 1 [there's] => 1 [serious] => 1 [lift] => 1 [enough] => 1 [curse] => 1 [acknowledging] => 1 [simply] => 1 [measures] => 1 [soul] => 1 [lives] => 1 [QUALITY] => 1 [Sportscenter] => 1 [doesn] => 1 [always] => 1 [stop] => 1 [Saturdays] => 1 [despite] => 1 [best] => 1 [planning] => 1 [occasionally] => 1 [unavoidable] => 1 [conflicts] => 1 [When] => 1 [younger] => 1 [wasn] => 1 [done] => 1 [home] => 1 [MacKenzie] => 1 [cool] => 1 [phones] => 1 [smart] => 1 [nearly] => 1 [equals] => 1 [inflation] => 1 [Adjusted] => 1 [said] => 1 [dorm] => 1 [saw] => 1 [State] => 1 [kbps] => 1 [loading] => 1 [scores] => 1 [Gateway] => 1 [Life] => 1 [PUNT] => 1 [early] => 1 [deda] => 1 [Something's] => 1 [color] => 1 [field--type-text-with-summary] => 1 [field--name-body] => 1 [Barron] => 1 [field--name-field-photo-caption-] => 1 [field--name-field-image] => 1 [since] => 1 [field--type-created] => 1 [field--name-created] => 1 [Seth] => 1 [field--type-entity-reference] => 1 [field--name-uid] => 1 [field--name-title] => 1 [gamedays] => 1 [free] => 1 [Punt-Counterpunt] => 1 [preordained] => 1 [negative] => 1 [other] => 1 [tack] => 1 [positive] => 1 [writer] => 1 [strictures] => 1 [predictions] => 1 [programs] => 1 [gameday] => 1 [scientific] => 1 [viable] => 1 [economically] => 1 [being] => 1 [ceased] => 1 [came] => 1 [ones] => 1 [collective] => 1 [Robinson] => 1 [Everything] => 1 [swept] => 1 [got] => 1 [eventually] => 1 [University] => 1 [quarterback] => 1 [Denard] => 1 [staticflickr] => 1 [Nebraska] => 1 [co-workers] => 1 [wanted] => 1 [Series] => 1 [World] => 1 [Consider] => 1 [farm] => 1 [ab] => 1 [detrimental] => 1 [social] => 1 [our] => 1 [combined] => 1 [took] => 1 [Northwestern] => 1 [final] => 1 [wife] => 1 [November] => 1 [qgOjJORup] => 1 [five] => 1 [kEbc] => 1 [ntQfro] => 1 [Has] => 1 [talk] => 1 [Nova] => 1 [disaster] => 1 [decisions] => 1 [provide] => 1 [shred] => 1 [After] => 1 [reception] => 1 [wedding] => 1 [Blackberry] => 1 [Dame] => 1 [Notre] => 1 [Forcier] => 1 [clickbait] => 1 [Tate] => 1 [take] => 1 [allowed] => 1 [down-and-distance] => 1 [lucky] => 1 [clock] => 1 [JUMP] => 1 [--break--] => 1 [fear] => 1 [many] => 1 [deeper] => 1 [little] => 1 [looked] => 1 [having] => 1 [approaches] => 1 [both] => 1 [whenever] => 1 [changed] => 1 [radio-silent] => 1 [try] => 1 [before] => 1 [choice] => 1 [created] => 1 [Now] => 1 [OVERALL] => 1 [CAPITALIZATION] => 1 [DIME] => 1 [BITING] => 1 [OUT] => 1 [MEANINGLESS] => 1 [WITH] => 1 [MINUTE] => 1 [MEAL] => 1 [BREAK] => 1 [WASN] => 1 [EVEN] => 1 [ENOUGH] => 1 [HEAT] => 1 [MICROWAVE] => 1 [COOK] => 1 [CHIPPED] => 1 [TOOTH] => 1 [RAW-ASS] => 1 [ROOM] => 1 [BUT] => 1 [PAYING] => 1 [LONG] => 1 [HERE] => 1 [PRODUCE] => 1 [CENTS] => 1 [WHOLE] => 1 [INSURANCE] => 1 [NOODLE] => 1 [HEALTH] => 1 [OR] => 1 [DENTAL] => 1 [SORT] => 1 [ANY] => 1 [UNFORTUNATELY] => 1 [CHURNING] => 1 [WINDOWLESS] => 1 [ENGLISH] => 1 [SAYINGS] => 1 [BASKETBALL] => 1 [MSU] => 1 [MEAN] => 1 [YES] => 1 [GENERATE] => 1 [SHOW] => 1 [COOL] => 1 [STOP] => 1 [DATABASE] => 1 [ALGORITHMIC] => 1 [IN-HOUSE] => 1 [PROPRIETARY] => 1 [LOG] => 1 [HOLD] => 1 [DEFENSIVE] => 1 [OOPS] => 1 [TOO] => 1 [SEVERANCE] => 1 [SAY] => 1 [PRETTY] => 1 [CAN] => 1 [VERSUS] => 1 [pGMqRnR] => 1 [imgur] => 1 [PER] => 1 [CORNY] => 1 [INCLUDE] => 1 [OBLIGATED] => 1 [CONTRACTUALLY] => 1 [WERE] => 1 [WE] => 1 [JOKE] => 1 [DEBT] => 1 [LITERATURE] => 1 [territory] => 1 [NEW] => 1 [DOLLARSANDICOULDBUYME] => 1 [PLEASEUSETHISPROMOCODEBECAUSEIFYOUDOIGET] => 1 [CODE] => 1 [PROMO] => 1 [MEUNDIES] => 1 [PAIR] => 1 [TRY] => 1 [iCh] => 1 [ENCOURAGE] => 1 [PLACEMENT] => 1 [PRODUCT] => 1 [IN-TEXT] => 1 [LUCRATIVE] => 1 [WHERE] => 1 [MOREEASYMACSYESTHISISREALLYALLPARTOFTHEPROMOCODEEVENTHISEXTRAPART] => 1 [jdBkUde] => 1 [PREDICTION] => 1 [NON-MICHIGAN] => 1 [SEE] => 1 [WON] => 1 [WHILE] => 1 [CLICK] => 1 [COMMENT] => 1 [ANGRY] => 1 [PICK] => 1 [O] => 1 [NATURALLY] => 1 [ONLINE] => 1 [CLICKS] => 1 [OPTIMIZE] => 1 [SITE] => 1 [FAN] => 1 [TOLD] => 1 [SCORE] => 1 [DEGREE] => 1 [THINK] => 1 [MENTION] => 1 [DID] => 1 [CONSCIOUSNESS] => 1 [ENTIRE] => 1 [DELIRIUM] => 1 [HUNGER-INDUCED] => 1 [DETOUR] => 1 [PAST] => 1 [WHOO] => 1 [lm] => 1 [DyP] => 1 [owIDish] => 1 [Z] => 1 [NYU] => 1 [HAD] => 1 [VS] => 1 [END] => 1 [CONTROL] => 1 [ABOVE] => 1 [SKIPPED] => 1 [JOURNALISM] => 1 [IMPORTANT] => 1 [SWATHS] => 1 [LARGE] => 1 [SUITS] => 1 [WOW] => 1 [EMPTY] => 1 [CONDUCTED] => 1 [DETACHED] => 1 [ACCORDING] => 1 [MATTER] => 1 [LOOK] => 1 [ANYWAYS] => 1 [plus] => 1 [EDITION] => 1 [KEYWORDS] => 1 [ys] => 1 [yyXBDG] => 1 [FUTURE] => 1 [SUBSTANTIVE] => 1 [DELIBERATIVE] => 1 [INCISIVE] => 1 [ANALYSIS] => 1 [INSTEAD] => 1 [JUST] => 1 [RANDOM] => 1 [VERBAL] => 1 [SPLATTER] => 1 [PAINTING] => 1 [SEO-OPTIMIZED] => 1 [HAPPEN] => 1 [giphygifs] => 1 [slack-imgs] => 1 [Bx] => 1 [FxULW] => 1 [F] => 1 [url] => 1 [ro] => 1 [c] => 1 [KARDASHIAN] => 1 [TRENDING] => 1 [KIM] => 1 [FIRED] => 1 [SEAT] => 1 [HOT] => 1 [HARBAUGH] => 1 [JIM] => 1 [amazonaws] => 1 [http] => 1 [Fgiphy-downsized] => 1 [npr] => 1 [ITS] => 1 [WHEREIN] => 1 [ILLUSTRATED] => 1 [REORGANIZATION] => 1 [new-owners-of-sports-illustrated-set-massive-layoffs-journalists-rebel] => 1 [org] => 1 [HEARD] => 1 [CAPITULATED] => 1 [MIGHT] => 1 [SAYS] => 1 [DRAKE] => 1 [SOMETHING] => 1 [BROSKIS] => 1 [BIT] => 1 [OWNERS] => 1 [REALLY] => 1 [HUCKSTERS] => 1 [TECH] => 1 [INDEFENSIBLE] => 1 [DUMB] => 1 [sports-illustrated-sells-publishing-rights-seattle-based-themaven-led-former-yahoo-exec] => 1 [geekwire] => 1 [OPERATED] => 1 [COMPANY] => 1 [WANNABE] => 1 [RAD] => 1 [inside-themavens-plan-to-turn-sports-illustrated-into-a-] => 1 [deadspin] => 1 [NOT] => 1 [DEFINITELY] => 1 [STARTUP] => 1 [MEDIA] => 1 [HlkdALCRQk] => 1 [Fcid] => 1 [fourth-and-] => 1 [WARRIORS] => 1 [COME] => 1 [SHOULD] => 1 [COURSE] => 1 [LOCK] => 1 [CAPS] => 1 [ALSO] => 1 [ELEVEN] => 1 [OLD] => 1 [BASICALLY] => 1 [ACTUAL] => 1 [COMPENSATE] => 1 [SHORTCUTS] => 1 [OTHER] => 1 [JOURNALISTIC] => 1 [SURPRISE] => 1 [BORING] => 1 [SPONSORED] => 1 [grilled] => 1 [oozing] => 1 [spontaneously] => 1 [Ferentz] => 1 [Kirk] => 1 [am] => 1 [cheese] => 1 [Counterpunts] => 1 [ASS] => 1 [future] => 1 [interactive] => 1 [Expect] => 1 [TERMINATED] => 1 [WRITER] => 1 [BUM] => 1 [MASQUERADING] => 1 [DECEPTIVE] => 1 [ebb] => 1 [PLEASES] => 1 [PROPERTY] => 1 [IMAGES] => 1 [TRADEMARKS] => 1 [COPYRIGHTS] => 1 [ANNOUNCE] => 1 [US] => 1 [Dgiphy-downsized] => 1 [BRAND] => 1 [rid] => 1 [cc] => 1 [d] => 1 [cf] => 1 [cd] => 1 [ca] => 1 [RELATED] => 1 [IRREVOCABLY] => 1 [SUBSTANCE] => 1 [LESS] => 1 [SUBSTITUTE] => 1 [TWEETS] => 1 [EMBEDDED] => 1 [SLIDESHOWS] => 1 [OUT-OF-CONTEXT] => 1 [COMPLETELY] => 1 [CONTRIBUTORS] => 1 [SOLD] => 1 [VERY] => 1 [BARELY-PAID] => 1 [NETWORK] => 1 [WRITTEN] => 1 [FORWARD] => 1 [MOVING] => 1 [MGoP] => 1 ) © Googlier LLC, 2019