Next Page: 10000
Cache
(Telecompaper) Kyrgyzstan telecommunications revenues totaled KGS 17.029 billion in January-September of this year, reports Tazabek. The market grew by 3 percent...
Cache
В России с ее балльной системой пенсии самые высокие в СНГ – хотя, конечно, и не такие, как хотелось бы самим россиянам. Средний размер в сентябре 2019 года немного превышал 14 тысяч рублей – и из стран Содружества к ней более-менее близко по этому показателю подобрались только белорусы и казахстанцы.
При расчетах мы не смотрели на уровень зарплат по странам или на уровень ВВП – просто изучили средние пенсии и перевели их в рубли.
Армения
В Армении с недавних пор действует обязательная накопительная система формирования трудовых пенсий, но она довольно номинальна. Суть в том, что граждане в принудительном порядке отчисляют из зарплат 2,5%, а государство докладывает еще 7,5%. Это отчасти и формирует итоговые выплаты.
Они, в свою очередь, складываются из основной пенсии и трудовой – а она напрямую зависит от стажа. То есть в Армении, в отличие от многих других стран, влияние уровня зарплаты на пенсию совсем не так велико. Вот как рассказывали о формуле расчета в минтруда Армении:
«Начисляемая пенсия складывается из основной пенсии (16 000 драмов) и трудовой части пенсии, которая зависит от стажа, стоимости одного года стажа (до 10 лет это 800 драмов, после 10 лет – 500 драмов), переменного коэффициента, который равен 0,1 для одного года стажа при стаже в 10 лет и 0,01 за год при стаже до 40 лет. Для иллюстрации простейший пример расчета пенсии: при трудовом стаже в 10 лет пенсия составляет 24 000 драмов. Эта цифра получена следующим образом: 16 000 + 800 × (0,1 × 10) × 10 = 24 000».
Минимальный стаж может быть 10 лет, а возраст для обоих полов – 63 года. Однако есть способы получать выплаты и раньше – к примеру, в 55 лет. Но для этого придется сильно постараться с отчислениями в накопительный фонд – к 55 годам накопленных денег должно быть столько, чтобы человек мог получать сразу пять базовых ставок (16 тысяч драмов = 80 тысяч драмов) ежемесячно – и так до конца жизни.
80 тысяч драмов – цифра отнюдь не фантастическая. Средняя зарплата по стране составляет около 120 тысяч – это всего 15 тысяч рублей, а средняя пенсия и того меньше – 40 тысяч драмов, то есть 5,2 тысячи рублей.
Азербайджан
Пенсионная система в Азербайджане отчасти похожа на российскую. Там есть три основных вида пенсий: трудовая по возрасту, пенсия по инвалидности и по потере кормильца. Около 50% местных пенсионеров получают первую. Она складывается из трех разных видов – минимальной пенсии, страховой и накопительной. Здесь уже большую часть выплат, как и в России, формирует страховая. Только вот что она, что накопительная рассчитываются по среднему размеру отчислений в фонд социального страхования – 25% зарплаты ежемесячно граждане должны перечислять туда. Точнее, обычно это делают их работодатели.
Вскоре в стране будет самый высокий возраст для выхода на пенсию среди стран СНГ – к 2027 году он достигнет 65 лет для обоих полов. Сейчас он постепенно повышается – в 2019 году, например, составляет 64–61 для мужчин и женщин. И если мужчины достигнут потолка уже к 2021 году, то женщины – к 2027-му. Минимальный стаж – 25 лет, тоже вне зависимости от пола.
Средний размер пенсии тоже не самый низкий для СНГ – в августе 2019 года он составлял 232 маната, или 9073 рубля. В 2020 году правительство планирует поднять планку до 11 500 рублей, но это пока только планы.
Белоруссия
В Белоруссии более-менее стандартный вариант начисления пенсий – они зависят от выслуги лет и средней зарплаты. Для того, чтобы получать полноценную ежемесячную выплату, отработать нужно минимум 25 и 20 лет для мужчин и для женщин.
Размер же выплат будет составлять около 55% от среднемесячного дохода за карьеру.
Пенсионный возраст в стране постепенно повышается с 2017 года – закончится этот процесс к 2022-му. Мужчины будут выходить на пенсию в 63 года (сейчас 61), женщины – в 58 (сейчас 56).
Средний размер пенсии для стран СНГ вполне достойный – на сентябрь 2019 года он составлял 446,8 рубля, или 13 807 российских рублей.
Казахстан
В Казахстане довольно сложная система расчета пенсии. Как и в России, ее размер складывается из нескольких факторов, главные из которых – трудовой стаж и размер дохода. С их учетом государство может назначить своим гражданам один или несколько видов пенсий: базовую, трудовую или же накопительную.
Тем, кому назначили пенсию до 1998 года, пришлось довольствоваться базовым вариантом – с надбавками, конечно. Остальным же с тех пор рассчитывают трудовую и накопительную пенсии. Основная часть выплат для рядовых работников приходится на трудовую – ее могут получить те, кто отработал 25 или 20 лет (для мужчин и для женщин соответственно) и достиг возраста 63 и 59 лет соответственно. Причем в 2018 году в стране повысили пенсионный возраст для женщин – теперь он постепенно растет с шагом полгода в год и в 2027 году достигнет тех же 63 лет, что и у мужчин.
Весомый вклад вносит и размер дохода человека. Надбавку за него высчитывают, основываясь на трех самых «высокооплачиваемых» годах стажа, итоговый размер пенсии при этом не может превышать 75% от среднемесячного дохода.
Что касается среднего размера пенсии, то в стране на июнь 2019-го он составлял 85 785 тенге, или 14 215 рублей.
Киргизия
В Киргизии на пенсию могут выйти 63-летние мужчины или 58-летние женщины, отработавшие 25 и 20 лет соответственно. Система расчета следующая: совсем маленькая базовая часть, ее размер зависит от стажа, плюс страховая – она уже формируется исходя из суммы отчислений с зарплаты.
Средние значения по стране невелики – всего 5820 сомов, 5280 рублей.
Таджикистан
В Таджикистане ситуация с пенсиями самая сложная на территории бывшего СНГ. Местные пенсионеры самые бедные. Страна сама по себе, конечно, тоже не богатая – она в конце списка и по размеру ВВП, но с пенсиями ситуация аховая. Средний размер пенсии на начало ноября 2019 года – 303 сомони, это 1978 рублей в месяц. Максимальный с сентября 2018-го составляет 850 сомони (5523 рубля). То есть больше этой суммы в стране не получает ни один пенсионер.
Возраст для расчета трудовой пенсии в стране составляет 63 и 58 лет для мужчин и женщин соответственно, минимальный стаж – 20 и 15 лет. С этим все довольно просто. Туманна лишь картина с расчетом итоговой ежемесячной выплаты. В законе говорится лишь, что «пенсионный капитал будет исчислен посредством автоматизированной программы», а затем поделен на возраст дожития – 180 месяцев, или 15 лет. Как именно компьютер считает этот «пенсионный капитал», кажется, не понимают и сами таджики. К тому же мужчины в стране живут 74–76 лет, то есть на несколько лет меньше рассчитанного. Часть денег они, таким образом, получить попросту не могут.
Молдавия
В Молдавии, как и в большинстве других стран СНГ, идет поэтапное повышение пенсионного возраста. Мужчины его уже достигли – 63 года, женщины доберутся до него к 2028 году. Причем страховой стаж, который потребуется для полноценной пенсии, самый жесткий в СНГ – как минимум 34 года придется отработать и мужчинам, и женщинам после 2024 года, чтобы получать достойную пенсию.
Формула следующая: общий срок стажа умножается на накопительный коэффициент (1,35%) и умножается на месячный усредненный доход. Подобная математика позволяет населению получать в среднем по 1895 леев, или по 6,7 тысячи рублей.
Узбекистан
В Узбекистане пока самый низкий порог выхода – 60 и 55 лет, такой же, какой совсем недавно был в России. Но и там его поднимают – с 2022 года будет постепенный рост до 63–58 лет для мужчин и женщин соответственно. Необходимый стаж – 25–20 лет. С пенсионной системой в стране все непросто – ее вовсю пытаются реформировать, но пока выходит, судя по всему, не очень удачно: в последний раз правительство публиковало средние цифры по размерам пенсий еще в 2017 году – тогда это были 492 тысячи сумов. По курсу того года – примерно 3,5 тысячи рублей.
Украина
Хоть страна и вышла из СНГ, не рассмотреть ее было бы преступлением. Возраст выхода на пенсию на Украине до недавних пор был невысок – 60 лет для мужчин и 58 для женщин. Сейчас все изменилось – в стране идет реформа, и возраст выхода привязали к трудовому стажу: чем больше работал, тем раньше можешь начать отдыхать. К примеру, при стаже в 16 лет пенсию можно будет получить лишь в 65 лет, при 26-летней карьере – в 60 лет. Причем планка необходимого стажа тоже растет – и к 2028 году она достигнет 35 лет. То есть с каждым годом 60-летним украинцам придется иметь в трудовой книжке на год стажа больше, чем их предшественникам.
Расчет ведется по довольно замысловатой формуле, в которой перемножаются три показателя: коэффициент стажа (например, при 35 годах работы он составит 0,35), индивидуальный коэффициент зарплаты (иными словами, это ваша средняя зарплата, поделенная на среднюю зарплату по стране за три года) и средняя зарплата по стране (снова, да). На выходе получается что-то вроде 3020 гривен (8022 рубля). Но это цифры Пенсионного фонда Украины, реальные могут быть и ниже.
Cache
"At this point, the US has some kind of military presence in Afghanistan, Bahrain, Egypt, Iran, Iraq, Jordan, Kazakhstan, Kuwait, Kyrgyzstan, Lebanon, Oman, Pakistan, Qatar, Saudi Arabia, Syria, Tajikistan, Turkmenistan, U.A.E., Uzbekistan, and Yemen."

Cache
FUMIGENE DE WEEKEND (110) "Românii au cheltuit anul trecut 27 euro de persoană pentru cultură", de cinci ori mai puțin decât media europeană, arată INS. Cu banii ăștia poți cumpara maximum șapte pachete de țigări. Iar cei mai mulți dintre ei se duc, oricum, pe plata "serviciilor TV". "Curat mecanism de tâmpenie", cum ar zice Caragiale STOP Barometrul de consum cultural arată că 67% dintre români nu au mers niciodată la o piesă de teatru. Și asta pe meleagurile Festivalului Internațional de Teatru de la Sibiu, unul dintre cele mai mari din Europa. Ai zice, la o primă vedere, că e vorba de oamenii de la țară, numai că adevărul e altul: "Țara te vrea prost" STOP Și USR-ul la fel, din moment ce, pe lângă lipsa acută de finanțare din partea statului, mai bat și ei un cui în sicriul culturii, cu propunerea de a interzice companiilor de tutun să sponsorizeze orice: evenimente artistice, proiecte culturale, programe sociale. Pentru că așa le-a spus lor o păsărică, pe numele ei Ramona Brad, că ar fi "moral". Morală ruptă-n fund STOP Să te mai mire atunci că un "consultant artistic" al Teatrului din Timișoara caută adresa de e-mail a lui Moliere, "pentru a clarifica chestiuni legate de drepturi de autor"? Ei bine, da, domnița cu pricina chiar "voia să comunice cu acel Moliere" care a scris, între altele, Bolnavul închipuit și Mizantropul. Iar noi, în țara care i-a închipuit pe Conu Leonida și Coana Chirița, începem să dăm din mizantropie în fandaxie, ba chiar în stenahorie și ipohondrie...STOP Bref, "televizorul rămâne principala sursă de cultură și divertisment a românilor", 92% dintre intervievați urmărindu-l cel puțin o dată pe săptămână, iar 79% zilnic. Vai, mama noastră! Mai ales dacă vine USR la putere, în frunte cu nesăratul Barna, "o eroare de casting", cum l-a definit Paleologu STOP Apropos, stimați cititori, ați observat? Suntem în plină campanie electorală, deși nu există dezbateri între candidați, bannere, afișe... Dacă te uiți la autobuzele RATB, ai impresia că la prezidențiale candidează Chef Antonio și partenerul lui... În rest, obișnuitul scandal între Iohannis și Dăncilă, Teodorovici și Cîțu, Ponta și Orban etc. STOP Și totuși, Raed Arafat anunță pe FB, că "va prezenta un punct de vedere referitor la filmul (ascuns-n.n.) din noaptea tragediei de la Colectiv abia...după alegerile prezidențiale" pentru că "eventualele ieșiri publice" nu ar face "decât să aducă un element perturbator acestor momente" (!?) STOP Imaginile sunt cutremurătoare, dar nu atât haosul sau ieșirea "organului" care înjură morții șochează, cât liniștea cu care Arafat, medic de urgență, vorbește liniștit și misterios la telefon, fără nicio tresărire de salvator STOP ISU, pompieri, salvări, elicoptere, dotări, prerogative, funcții, apanaje...vedete, cu Arafat în frunte, care dă arogant sentințe despre orice, de la vapat la sistemul 112, și găsește explicații pentru toate marile eșecuri proprii, de la Colectiv la Iovan. Mai nou, cică elicopterul pentru stins incendiile din Apuseni ar fi decolat abia după trei zile pentru că, după zisele subsecretarului de stat, "în București a fost ceață". Așa e, dar numai diminețile. Omul ăsta chiar crede că stăm cu toții la televizor? Și feseniștii ziceau în ianuarie 1990 că nu se poate transmite marșul partidelor istorice din cauza ceții, deși soarele bătea în geam să-l spargă, nu alta STOP Sanda Vișan comentează că, din 2015, când s-a promulgat legea privind reducerea riscului seismic, "instituția asta numita ISU a căpătat o vizibilitate publică nemăsurată. Nu mai erau doar cei care alergau să stingă incendii, ci și cei care puneau la index, cel puțin simbolic, spații de utilitate publică...Așa am închis cinematografe și teatre, precum Studio, Patria, Teatrul Mic și Foarte Mic. Era să închidă și Nottara"... STOP Tot ea adaugă că "sălile închise se tot degradează din 2015, că nu le-a contraexpertizat nimeni și nici nu le-a consolidat bogata primărie. Toate aceste lovituri aduse culturii în București nu au fost contestate public, fiindca instituția ISU devenise peste noapte măciuca lui Dumnezeu". În concluzie, "i-am creditat că-s profi și acum descoperim că-s și ei varză, ca toate institutiile publice" STOP La rândul ei, Oana Gheorghiu scrie: "nu ne puteam imagina că serviciul nostru de intervenție în situații de urgență, atât de promovat ca un serviciu de elită, acționează ca o gloată dezorientată. Ce m-a șocat însă cel mai tare, văzând imaginile, a fost DOCTORUL Raed Arafat. Acolo erau oameni în suferință, lipsiți de îngrijire medicală, unii agonizând. Doctorul Arafat nu s-a uitat măcar spre ei, nu și-a suflecat mânecile să ajute... o făceau niște oameni care nu erau nici medici, nici nimic. Știu, coordona acțiunea!  Era ocupat cu vorbitul la telefon nu se știe cu cine și de ce, în timp ce era în mijlocul unui haos" STOP Concluzia? "E momentul să plecați domnule Arafat. Ar fi trebuit să o faceți demult, căci prea mulți oameni au murit în Apuseni, la Siutghiol, în Colectiv și în cine știe câte alte locuri neștiute. Ați mințit, dezinformat, n-ați învățat nimic și nici pe alții nu i-ați lăsat să învețe. V-ați agățat cu toată forța de scaun, ați răspuns cu aroganță și ton autoritar oricărei încercări de a vă arăta adevărul.... acum chiar e momentul să plecați, nu vă mai crede nimeni, indiferent de tonul pe care veți vorbi" STOP Tutunul a fost doar începutul. "Activiștii cer UE să oprească lobby-ul industriilor de petrol și gaze, la fel ca în cazul tutunului", scrie Politico. Pe modelul 2035 fără tutun, un grup de ONG-uri a publicat un "studiu" în care arată că, pentru a tempera entuziasmul Bruxelles-ului în materie de reglementări pe energie și climă, primele cinci companii de profil (BP, Chevron, ExxonMobil, Shell și Total) au cheltuit din 2010 încoace  250 milioane euro și s-au întâlnit cu membrii Comisiei Juncker de 325 de ori. Așa, și? Unde scrie că cetățenii europeni, persoane fizice sau juridice, nu au voie să discute cu autoritățile de reglementare? STOP "Studiul a fost făcut de o alianță a grupurilor care fac campanie pentru reducerea influenței corporațiilor în politică și acționează pentru protejarea mediului: Corporate Europe Observatory, Food & Water Europe, Friends of the Earth Europe și Greenpeace EU". Altfel spus, prietenii Gretei STOP  De la "tobacco free", la "fosile free politics", cu obiective inspirate din Convenția cadru pentru controlul tutunului, făcând lobby împotriva  dreptului companiilor din energie și gaz de a face lobby și încercând să le scoată din organismele de experți și cercetare. Totul pe fondul "European Green Deal" anunțat de noua Comisie în domeniul climatic. CEFIC, o asociație a industriei petrochimice, zice că de fapt activiștii vor să introducă în Europa, pe ușa din dos, fractarea gazelor de șist pe model SUA. Leit  Bloomberg - farma, nu-i așa? STOP Unele județe românești se apropie de Japonia, dar nu economic, ci ca îmbătrânire. În Țara Soarelui Răsare, vârsta medie este de 46,4 ani. Cel mai "tânăr" județ din România este Iași, cu o vârstă medie de 38 de ani, iar cel mai "bătrân" Teleorman, cu 44,2 ani, arată INS. Potrivit Hotnews, "cu o speranță de viață tot mai mare, cu o natalitate în recul și o migrație netă negativă, pe fondul pensionării apropiate a generației baby boomer, presiunile pe cheltuielile cu sănătatea, îngrijirea socială și pensii vor crește consistent". Ce ne pasă nouă?, ar zice USR, al cărui "proiect de țară", apud Ungureanu, e antivapatul STOP Barometrul de consum cultural a chestionat și cât de liberi se simt românii la 30 de la căderea comunismului. În țara Codruței și a lui Coldea, 84% dintre intervievați nu au încredere în cei din jur și consideră că este mai bine să fii prudent. 66% consideră că în România oamenii sunt liberi să spună ce gândesc, fără frică de consecințe, în timp ce 17% nu sunt de acord STOP Comisia Europeană a confundat România cu Bulgaria, la MCV. "Conform birocraţilor care adună informaţii în raportele de monitorizare a justiţiei, bulgarii merită să li se ridice MCV-ul, dar românii nu", deși "toţi indicatorii arată opusul". Ciudat. "Poate o fi făcut vreo greşeală o dactilografă a Comisiei", opinează România curată STOP Nu doar că suntem mult peste Bulgaria, dar "România a progresat cel mai mult din toate ţările nou intrate. Suntem pe locul 1 la schimbare pozitivă, cu peste 1 punct progres în ultimii zece ani. Situaţia este identică şi pe indicatorii de corupţie. România a înregistrat în aceşti zece ani cel mai mare progres din Europa, în vreme ce Bulgaria a stagnat". Car'va să zică "e vițeversa", aidoma și la fel ca în "Două loturi" STOP Unul din doi angajați români consideră că stresul la locul de muncă este ridicat, arată BestJobs. Mediul de lucru dezorganizat și haotic, supraîncărcarea și primirea de responsabilități care ies din aria de competență sunt principalii factori de stres. E-mailurile sau SMS-urile de la superiori în afara orelor de program contribuie la agravarea situației, nivelul de stres fiind dublu față de acum trei ani STOP Astfel, nu e de mirare că "65% dintre angajați sunt încântați că au colegi de muncă roboți", potrivit unui raport Oracle şi Future Workplace, care relevă că cei din India (89%) şi China (88%) au mai multă încredere în roboţi decât în manageri. Nici Franța și Anglia nu sunt departe, cu peste 50% STOP Creatorul plasturilor cu nicotină spune că "forțele anti-vaping încearcă să ucidă industria țigaretelor electronice care ar putea salva vieți". Jed Rose a descoperit plasturii cu nicotină în anii '80, iar cercetările lui actuale arată că "unii consumatori nu sunt satisfăcuți cu plasturii sau pilulele și au nevoie să simtă și să vadă altceva când încearcă să se lase de fumat" STOP Rose crede că relatările intenționat greșite din ultima perioadă - pacienții inhalând, de fapt, ulei de canabis, ilegal-, conferă celor din sănătatea publică acoperirea și scuza de a strivi o industrie: "e păcat că această isterie anti-vaping se răspândește în SUA ca focul, fără nici un fundament rațional" STOP "Țigările din Ucraina vor avea prețuri ca în UE", scrie presa din Suceava despre intențiile guvernului din țara vecină și despre pericolul ca marii producători să își închidă fabricile. Paradoxal, pentru noi chestia asta ar fi o veste bună, pentru ca s-ar reduce contrabanda STOP Trump face pași înapoi. După ce, prins în isteria anti-vaping, a declarat că vrea să interzică electronicele cu arome, acum vrea să anunțe că nu mai interzice mentolul STOP Altă istericală. "Distruge vapingul planeta?" Nu mai rău decât sticlele de plastic. Dar, Juul e clar o țintă. "Se estimează că 2 milioane de capsule Juul nereciclabile sunt aruncate anual, nefiind colectate cum trebuie", scrie presa americană. Între timp, Juul anunță concedierea a 500 de angajați STOP În timp ce UE se dă în bărci cu macronisme, refuzând aderarea Macedoniei (după ce i-a cerut să-și schimbe numele), Serbia, situată geografic în inima Europei, a semnat aderarea la Uniunea Economică Euroasiatică (EEU), cu Rusia, Armenia, Belarus, Kazakhstan și Kyrgyzstan. EEU a fost concepută de Putin ca alternativă la piața UE, scrie Cursdeguvernare. Nasol STOP "Mâncarea ucide mai mulţi oameni decât alcoolul şi fumatul!", avertizează profesorul Nicolae Hâncu, subliniind că alimentaţia şi somnul sunt elemente cheie pentru sănătate, scrie uti24. "Alimentaţia răspunde de 14 milioane de morţi în lume, anual. Alcoolul şi fumatul împreună fac 12 milioane de morţi", menţionează specialistul. Și cănd te gândești că, în fond și la urma urmei, "c-o moarte toți suntem datori", inclusiv experții...(HEXAVALENT)
Cache
At the initiative of the Kyrgyz side, the United Nations Headquarters hosted a bilateral meeting of Permanent Representative of the Kyrgyz Republic to the UN Mirgul Moldoisaeva with President of …
Cache
Kyrgyzstan's Minister of Foreign Affairs Chingiz Aidarbekov met with Ambassador of France to Kyrgyzstan Michael Roux.
According to the press service of the Foreign Ministry, at the meeting perspective directions …
Cache
Athletes from Kyrgyzstan won 9 medals at the ITF Open World Taekwondo Championships in Italy, Deputy Head of the Non-Olympic Sports Directorate Aibek Bakasov told during the press conference at …
Cache
On Nov.4 Kyrgyzstan's Osh city hosted the solemn event on occasion of the opening Kuwait-Osh-Kuwait international flight.
Speaking at the event, Director of the Civil Aviation Agency under the Ministry …
Cache
Source: UN High Commissioner for Refugees
Country: Afghanistan, Bangladesh, Burundi, Central African Republic, Chad, Colombia, Democratic Republic of the Congo, Djibouti, Ecuador, Ethiopia, Iraq, Jordan, Kenya, Lebanon, Libya, Mexico, Myanmar, Niger, Nigeria, Pakistan, Rwanda, Somalia, South Sudan, Sudan, Syrian Arab Republic, Turkey, Uganda, Ukraine, United Republic of Tanzania, Venezuela (Bolivarian Republic of), World
By Filippo Grandi, United Nations High Commissioner for Refugees
07 October 2019
Mr. Chairman,
Deputy Secretary-General,
Distinguished Delegates,
Ladies and Gentlemen,
The modern concept of refugee protection was born in the middle of the last century, as the world emerged from two devastating global conflicts and was preparing to enter the Cold War. Millions had been uprooted from their homes, as wars cast people adrift, empires disintegrated, borders were redrawn, and minorities and political opponents were persecuted and expelled. Ensuring the safety of those displaced, and resolving displacement, were among the earliest priorities of the United Nations.
Seven decades on, forced human displacement remains a global concern. The context is different, but the complexity remains immense. Today's refugee crises are part of a growing flow of human mobility, driven by many overlapping elements.
Resource-based conflicts that transcend borders, shaped by a mosaic of local, regional and international interests; fueled by extremism, criminal networks and urban gangs.
Loss of hope, as global advances in prosperity, education and the fight against hunger and disease fail to reach those most in need.
Conflicts premised on ethnic and religious differences, stoked by others for political and financial gain.
Collapsing eco-systems and weather-related disasters that destroy homes and livelihoods, forcing millions further into poverty.
Damaging forms of nationalism, and hate speech that – often through cyberspace – have found a new legitimacy in public discourse.
Refugees emerge from these widening fault-lines – a warning of things going wrong. This is why tackling forced displacement calls again for a bigger, broader ambition than we have managed to muster in the recent past.
This was the vision that drove the development of the Global Compact on Refugees. Addressing refugee crises cannot be done in isolation from larger global challenges, and from effective migration policies. The two compacts – on refugees, and on safe, orderly and regular migration – were designed to complement each other, and for good reason.
Look at the Sahel – a situation of enormous complexity, where insecurity, poverty and loss of traditional livelihoods are fracturing and uprooting entire communities, across the region and beyond. Protecting refugees and the internally displaced is vital. But this must be accompanied by a deeper and wider scope of action that cuts across the political, security, migration and development spheres.
Two aspects of the Global Compact on Refugees stand out.
One is its comprehensive approach. It accelerates a long-awaited shift in responses – from a traditional humanitarian angle, as the Deputy Secretary-General said, to one that preserves the humanitarian imperative, but matches it with a broader set of tools more adapted to the dynamics of today's refugee flows.
This means peacemaking and peacebuilding, development action and private sector investment. It means sustained, strategic support to address the root causes of refugee movements and mixed population flows. The Deputy Secretary-General has just highlighted how this dovetails with the work to bring about a UN system that can best catalyze progress collectively towards the Sustainable Development Goals. Synergies between the compact and UN reforms are therefore relevant and strong.
Also, the compact makes tangible the commitment to international solidarity that underpins the refugee protection regime, but has never been fully realised. You will hear more about this from our new Assistant High Commissioner for Protection, Gillian Triggs, whom I am happy to introduce to you today.
Securing the refugee compact – a practical, concrete tool – proved that beyond the damaging, unilateral approaches that sometimes surface, a commitment to addressing refugee flows through international solidarity still prevails. At UNHCR, we are fully committed to this effort, and we count on all of you – our closest partners – to do the same. It is possible! The Global Refugee Forum, to be convened in December in this building, will be the opportunity to showcase what has been achieved, and make fresh commitments to further progress.
Mr Chairman,
The last year has underscored why the compact is needed, and how it is starting to re-shape our collective response. Let me share my thoughts on seven related challenges.
First, while much of the discussion on forced displacement has focused on arrivals in the global North, the most profound consequences by far are in host countries in the global South. Preserving asylum there, and helping host communities, requires more substantial and sustained international support. More than four million Venezuelans, for example, have left the country, the majority taking refuge in 14 nations in Latin America and the Caribbean. Most of these states have shown commendable solidarity, despite immense pressures. Colombia's recent decision to grant citizenship at birth to the children of Venezuelans in the country is an example, and the Quito Process is helping shape a regional approach.
Sustaining this solidarity is vital, including through support to the services, infrastructure and economy of impacted countries. I welcome the engagement of the Inter-American Development Bank, and the World Bank's decision to extend support to Colombia – and potentially also Ecuador – through its Global Concessional Financing Facility. I urge them to accelerate their contributions. The forthcoming Solidarity Conference convened by the European Union, together with UNHCR and the International Organisation for Migration, will be an opportunity to take stock and commit more.
Second, responses to 'mixed flows' of refugees and migrants continue to generate very divisive debates. Widespread political rhetoric exploits the anxieties prevailing among those excluded from the benefits of globalization, and directs those fears towards refugees and migrants – themselves among the most disenfranchised people on the planet. Pitting exclusion against exclusion is not only cynical and immoral – it rarely offers practical solutions to either. And measures taken or invoked to reduce flows – pushbacks, externalization of asylum processing, policies of deterrence – all erode refugee protection without really addressing the root causes of mixed flows, or the challenges of integration.
These situations are enormously complex – we must recognise that. I saw this last week in Mexico, where impressive examples of refugee integration are coupled with increasing migratory pressures from the region but also from Africa. A range of actions is undoubtedly needed to address these "mixed" flows. Several are included in that region under the MIRPS, a regional framework for protection and solutions which we have promoted; and we will contribute to UN efforts to support initiatives such as a regional development plan for Mexico and northern Central America, currently being discussed. In this context, saving lives and safeguarding the dignity and rights of all those on the move must remain central, together with access to international protection for those with valid claims. There and elsewhere, legal migration pathways would help prevent the abuse of asylum systems as substitutes of migration channels.
We observe these challenges not only in northern Central America and at the southern border of the United States, but also in southern Africa, and south-east Asia. In Europe, public confidence in asylum and migration management has been diminished, and must be restored through fast and fair procedures, good migration management that avoids overloading asylum systems, and investments in integration for those with a right to stay. Cooperation between governments is needed – including on the return of those who do not qualify for international protection or other stay arrangements.
I welcome the recent decisions of four EU States to establish a temporary cooperation mechanism for disembarking those rescued in the Mediterranean, and hope that this will galvanise broader EU engagement and revitalize rescue at sea arrangements. But this must also be matched by a broader ambition – investments in addressing the root causes of refugee flows, and supporting the efforts of refugee-hosting and transit countries. UNHCR continues to evacuate the most vulnerable from Libya – efforts for which Niger and now Rwanda are providing life-saving channels. Hopefully, others will join. We work closely with the International Organisation for Migration in these efforts, as elsewhere. But these operations pose enormous dilemmas, and can only be sustained as part of a comprehensive, responsibility-sharing approach that has the preservation of life, and access to international protection as central imperatives. There, as in several other operations, UNHCR colleagues and our partners are working – let us not forget that – under extremely dangerous conditions.
Third, long-standing and recurring displacement crises continue to persist, in the absence of political solutions. And other major crises are now becoming protracted too. In this context, the compact's emphasis on inclusion, resilience and development action – pending solutions – is critical. This year marked the fortieth anniversary of the start of the Afghan refugee crisis. Regrettably, peace efforts seem once again to have stalled. I welcome Afghanistan's decision to apply the comprehensive refugee response model in support of its initiatives to solve displacement, but solutions remain compromised by drought, insecurity and governance failures. Just 15,000 refugees returned home last year. The hospitality displayed by Pakistan and Iran, and their work on refugee inclusion and self-reliance, as well as on legal migration and stay options, are ground-breaking, but must receive more international support while the Afghan crisis continues.
In Somalia, too, while the commitment of the government to reduce forced displacement is evident and commendable, conflict and drought are still inhibiting solutions and driving new displacement. In this context, the regional application of the comprehensive response model by IGAD helps strengthen asylum, access to rights, and refugee inclusion in health, education and national economies.
Governments in the East and Horn of Africa have been in the forefront of the application of the comprehensive refugee response model. Ethiopia, Djibouti, Kenya and Uganda, among others, have made enormous strides with the support of the World Bank's expertise and financing, bilateral development support and private sector investments. These are already transforming the lives of many refugees, as well as refugee-hosting communities across the region, and proving the validity of the model enshrined in the compact. They are giving concrete meaning to the African Union's decision to declare 2019 the year of refugees, displaced people and returnees in Africa.
Fourth, the issue of repatriation continues to be the subject of much attention. A question we are increasingly asked is – how to advance solutions, when security in countries of origin remains fragile, and there is no end of hostilities? Can people return to their home countries in the absence of political settlements?
The answer is that returns must be driven by people, not by politics. Across UNHCR's operations, we have an ongoing dialogue with refugees on return, and on the complex factors that influence their decisions. We work with governments to help create the conditions paving the way for returns. These must be voluntary and sustainable.
Take the example of Syria. Some 200,000 Syrian refugees have returned since 2016, and over three quarters of the almost six million refugees in neighbouring countries say they hope to return one day. We must continue to be guided by their views and decisions, and provide support to those who choose to return to avoid exposing them to further hardship.
Our policy is not to stand back and wait. We work with the Government of Syria to help address barriers to return and support confidence-building measures; hoping of course that recent political advances are consolidated; and that further humanitarian crises – especially in Idlib – can be avoided through concerted action by all parties.
In the meantime, international support to asylum countries must be sustained. Their outstanding generosity, and continuous donor support have helped Syrian refugees contend with long years in exile, even in places like Lebanon where the ratio of refugees to nationals continues to be the highest in the world. The achievements are significant: last year, 1.3 million Syrian refugee children were attending school, and 110,000 work permits were issued in Jordan and Turkey. However, acute poverty and vulnerability are weighing on people's lives, and on host communities, and inevitably influencing their decisions.
In Myanmar, too, the Government has recognised the right of refugees in Bangladesh to return, and has started an important dialogue with the refugees, to build confidence and enable informed decisions. UNHCR and UNDP are working on social cohesion projects in northern Rakhine State to help pave the way for eventual returns. These are important steps, but need to be accompanied by more visible changes on key issues of refugee concern – freedom of movement, solutions for the internally displaced, clear information on a pathway to citizenship.
A second bilateral initiative to commence repatriation in August did not result in any refugees coming forward. But it sent important messages: the door is open, and voluntariness was respected. My hope is that this can now pave the way for a more strategic approach, in which refugee voices and choices are central. UNHCR stands ready to advise and support. There, and in other places, for example with Burundian refugees in Tanzania, and Nigerian refugees in the Lake Chad region, we are available to facilitate dialogue and solutions through tripartite approaches which include UNHCR.
Fifth, and closely linked to my previous point, we need to seize opportunities to accelerate solutions. Conflicts moving towards peace are rare, but when there is a chance, we have to pursue it. In this respect, we are closely following events in Sudan and South Sudan. The political transition in Sudan and the new Government's commitment to a peace process have important implications for hundreds of thousands of Sudanese refugees, and for the internally displaced. The renewed momentum in the South Sudan peace process is also encouraging. Spontaneous refugee returns to South Sudan have already surpassed 200,000, and IDP returns are also under way.
Over the last two years, UNHCR and IGAD have been promoting the inclusion of refugees and internally displaced people in the South Sudan peace process. I hope that these recent developments will pave the way to a definitive end of the cycle of violence and displacement that has blighted the lives of generations of Sudanese and South Sudanese people.
Resettlement is another solution – albeit for very few. While some countries are stepping up their programmes, the overall number of places has plummeted. I am very disappointed by this. Resettlement saves lives and offers stability to refugees who are most vulnerable and at risk. I propose that we use more deliberately our new three-year strategy to intensify resettlement efforts, and expand private sector and community involvement.
The sixth major challenge relates to our engagement with the internally displaced. At the end of 2018, over 41 million people were living in displacement in their own countries. Major IDP operations, in Iraq, Syria, Yemen, the Lake Chad Basin, the Central African Republic, the Democratic Republic of Congo, and Ukraine, remain among our most politically and operationally complex – but all are among our priorities. I wish to flag in particular that together with our partners, we are responding with more resources to the Ethiopian government's call for support to address recent large-scale internal displacement in the country.
In sum, we are trying to better align our efforts to advance solutions for refugees and IDPs, and to design our operations more effectively, in the context of inter-agency efforts. Our new policy on internal displacement reflects our firm and revitalized commitment. This places particular emphasis on protection leadership, and aligning our interventions with those of our partners.
Mr. Chairman,
A few days ago, at the start of the 74th session of the General Assembly in New York, we heard calls to accelerate our responses to the climate emergency, before it is too late. Greta Thunberg, speaking for the next generations, and António Guterres, speaking as the world's conscience, were adamant in asking all of us to take action – now.
These calls concern us, too, as we gather here to discuss issues of forced displacement. I have just presented six key displacement-related challenges. The seventh intersects and underpins them all.
Climate-related causes are a growing driver of new internal displacement, surpassing those related to conflict and violence by more than 50%. Climate is often also a pervasive factor in cross-border displacement.
The term "climate refugee" is not based in international law, and does not reflect the more complicated ways in which climate interacts with human mobility. But the image it conveys – of people driven from their homes as an outcome of the climate emergency – has rightly captured public attention.
I am often asked how the UN refugee organization can help respond to this challenge. I wish to take this opportunity to share a few thoughts for your consideration.
For some years, UNHCR has worked to highlight relevant legal frameworks and the protection gaps resulting from cross-border displacement in the context of climate change. We will continue to help steer international discussions and the legal and normative debate in this area, including through engagement with the Platform on Disaster Displacement, and other multilateral fora.
Forced displacement across borders can stem from the interaction between climate change and disasters with conflict and violence – or it can arise from natural or man-made disasters alone. Either situation can trigger international protection needs.
In the first case, these would normally be met through recognition as a refugee under the 1951 Convention or regional refugee frameworks. In the second, temporary protection or stay arrangements, on which UNHCR has expertise, can provide flexible and speedy responses.
Even more specifically, where disaster-related displacement occurs, a strong operational response, guided by protection considerations, is often needed. Here too, UNHCR will continue to work in inter-agency contexts to support governments – building on our strong expertise in emergency responses. The Global Compact on Refugees by the way calls for preparedness measures and evidence-based forecasting, and the inclusion of refugees in disaster risk reduction strategies.
There are other considerations. Climate factors drive people out of their homes – but large-scale refugee movements – whether or not climate-induced – have themselves in turn an environmental impact, and refugees are frequently located in climate hotspots. I am determined to make these considerations more relevant to the way we prepare for and respond to refugee crises.
At UNHCR, we have worked for years to reduce the environmental impact of refugee crises through renewable energy options, reforestation activities, and access to clean fuels and technology for cooking. We have now launched a revitalized energy strategy and are improving our tools to address these challenges. Private sector partners such as the IKEA Foundation have been invaluable in helping us develop new approaches.
And finally like other organizations, we recognise that our own operational footprint has an environmental impact, and are taking action accordingly. We are working, for example, to increase energy efficiency and renewable energy use.
Mr. Chairman,
Work to respond to these challenges is made possible by the strong confidence that UNHCR continues to receive from donor partners. We expect funds available this year to reach an estimated 4.82 billion US dollars. The United States' contribution has continued to be the most substantial, and has been decisive in many challenging situations, and for this I am very grateful. I wish to thank the European Commission and Germany for their particularly strong support; and Sweden, the United Kingdom, Denmark, Norway and the Netherlands for providing critical, substantive unearmarked funding; and of course all other donors as well.
The gap between requirements and available resources nonetheless continues to grow in absolute terms and will reach around 3.82 billion US dollars this year. Private sector income is projected to increase by 11% over last year's figure, to 470 million US dollars. We continue to work to diversify our funding base, in the spirit of responsibility-sharing and to ensure a stable platform for our work. Most importantly, our partnership with development organizations is becoming much stronger, and is helping us find ways to target our resources in ways that leverage those bigger programmes.
I am aware that donor generosity must be matched by constant improvements in how we manage the organization. In late 2016, I initiated a reform process to ensure an agile and effective UNHCR, with country operations equipped to pursue context-driven strategies, innovate, and respond to local and regional dynamics, as part of UN Country Teams. This was the rationale for our regionalisation and decentralization process, which is giving greater authority and flexibility to country offices, helping us get closer to refugees, and front-loading support through Regional Bureaux located in their regions.
We are entering the last phase of structural changes, which will involve adjustments to Headquarters Divisions and other entities in line with the new rebalanced authorities.
Of course, transformation is not only about structures and accountabilities, and is not a one-time exercise – it is also about transforming our organisational culture, investing in the quality of work, improving and streamlining systems and processes, and creating space for innovation.
We are working on evidence-based planning, on how we describe impact, and on increasing efficiency, in line with our Grand Bargain commitments and as an active participant, as the Deputy Secretary-General noted, in broader UN reforms. I recently endorsed a Data Transformation Strategy, and the new UNHCR/World Bank Joint Data Centre will be inaugurated this week in Copenhagen by the Secretary-General – a milestone of humanitarian/development cooperation.
We also continue to embed a strong risk management culture across the organisation, and to strengthen systems and tools for preventing and responding to misconduct. This includes sexual exploitation and abuse, and sexual harassment, for which we have implemented a broad range of measures and to which I am personally committed, also as Champion for this issue in the Inter-Agency Standing Committee. There is no place in the organization for perpetrators, and we will keep survivors and victims at the center of our response.
Mr. Chairman,
In 2011, my predecessor, the Secretary-General, convened a ministerial meeting on the 60th anniversary of the 1951 Refugee Convention, and the 50th of the 1961 Convention on the Reduction of Statelessness. It is fair to say that until then, the statelessness mandate had been a rather peripheral aspect of UNHCR's work. Clearly, you didn't see it that way. More than 60 states and regional entities came forward with pledges aimed at reducing statelessness, and that groundswell of political will and commitment became the catalyst for the #IBelong campaign, launched in 2014. Spurred on by the energy that had emerged, we decided to fix a time limit – ten years – to bring statelessness to an end.
Now, as we mark the halfway point, it's time to take stock and renew the commitment that set us on the path towards that bold ambition. This is the aim of the High-Level Segment that will follow in a few moments, as part of this Executive Committee meeting.
When we talk about statelessness, we often find ourselves speaking of laws, documents and other technicalities. These are critical, and are where the hard work has to happen, but when we frame statelessness purely in legal terms, we lose sight of the all-encompassing blight it casts on people's lives, pushing them to the margins of society, denying them basic rights and a sense of identity. This is an area in which – for relatively little investment – wide-reaching impact is within our reach.
Some of you, last year, were present at an EXCOM side event at which a young woman who had grown up stateless became the citizen of a country for the first time. It was a deeply emotional experience for everyone present – and that moment, more than any speech or list of pledges, captured what it means to finally belong, after years spent living on the margins. She and a number of formerly stateless people are present here today, and I encourage you to talk to them and understand what citizenship has meant to them. Their stories are what will inspire us as we move ahead.
There have been important achievements in the first half of the campaign – tackling gender discrimination in nationality laws, introducing laws to avoid childhood statelessness, and developing procedures to find solutions for people who would otherwise be stateless. Certain protracted situations were finally resolved. Fifteen states acceded to one or both of the Statelessness Conventions. Kyrgyzstan became the first State to formally announce that all known cases of statelessness on its territory had been resolved – an achievement that should inspire others. I look forward to honouring a Kyrgyz champion of this campaign, Azizbek Ashurov, at the Nansen Award ceremony this evening.
I also wish to acknowledge the work of UNICEF, UNFPA, the World Bank, and civil society and academic networks – and especially the Geneva-based 'Friends' of the campaign, who have been persistent in their advocacy and support. The regional preparatory meetings have been characterized by energy and commitment. I am pleased to share that we have received 171 pledges ahead of today's event, which has also galvanised other initiatives that may become concrete pledges later.
At a time when we are asking a lot of you, this is particularly commendable. At UNHCR, we will also step up our efforts even more to achieve the ambitious collective goal of ending statelessness once and for all.
Mr Chairman,
The first Global Refugee Forum will be convened in this building in just over two months. It comes at the end of a turbulent decade, in which people and communities have been uprooted across all regions. Nobody foresaw, ten years ago, the convergence of trends and events that would lead to a doubling in the number of people forcibly displaced, and the prominence that refugee and migrant flows would assume in domestic and international politics. Addressing and resolving forced displacement has rightly emerged as an urgent priority intertwined with other 21st-century global challenges, including climate change.
The big question now is – what are we going to make of the next decade? Will it be one that sees us in retreat – turning our backs on the hard-learned lessons of the twentieth century – or one in which we will have the courage of joining forces in spite of our different perspectives and interests, embracing the challenges and opportunities of international cooperation to address the plight of exile? These are the fundamental questions that the Forum will have to tackle. I hope – of course – that it will respond by clearly showing the second way. I encourage all of you to ensure high-level representation from States, share positive experiences, and make significant and impactful commitments that will greatly improve the future of refugees and host communities.
I believe that in the Global Compact for Refugees, we have grounds for optimism. The momentum is there. We have a powerful tool that was born of a narrative of possibility. The Forum will be the occasion, I hope, to show that we do not shy away from the enormous responsibility placed on all of us – one that stems not only from the refugees and host communities looking to us for action, but also from the opportunity that we have to inspire new generations, and demonstrate, in so many practical, concrete ways, why international cooperation matters, and how it can be made to work.
Thank you.
Cache
Source: Food and Agriculture Organization of the United Nations
Country: Afghanistan, Argentina, Armenia, Azerbaijan, Bangladesh, Belarus, Benin, Brazil, Burkina Faso, Burundi, Cambodia, Chad, Chile, China, Colombia, Dominican Republic, Ecuador, El Salvador, Ethiopia, Georgia, Ghana, Guatemala, Haiti, Honduras, India, Indonesia, Kazakhstan, Kenya, Kyrgyzstan, Madagascar, Malawi, Mali, Mexico, Mozambique, Myanmar, Namibia, Nicaragua, Niger, Nigeria, Pakistan, Peru, Philippines, Russian Federation, Rwanda, Senegal, Somalia, South Africa, South Sudan, Sri Lanka, Sudan, Eswatini, Tajikistan, Thailand, Togo, Uganda, Ukraine, United Republic of Tanzania, Viet Nam, World, Zambia
KEY MESSAGES
↗ International prices of wheat and maize rose in March for the third consecutive month and averaged more than 10 percent above their levels in December 2017. Prices were mainly supported by concerns over the impact of prolonged dryness in key-growing areas of the United States of America and Argentina, coupled with strong demand. International rice prices remained relatively stable.
↗ In South America, severe dry weather and strong demand underpinned the domestic prices of grains in key exporting country, Argentina, while the price of yellow maize spiked also in Brazil in March.
↗ In East Africa, in the Sudan, the strong upward surge in prices of coarse grains faltered in March but they remained at record or near-record highs, reflecting the removal of the wheat subsidies and the strong depreciation of the local currency.
↗ In Southern Africa, in Madagascar, prices of locally-produced and imported rice declined in February from the record highs reached in January with the harvesting of the minor season paddy crop and following an appreciation of the Malagasy Ariary.
Cache
Source: Food and Agriculture Organization of the United Nations
Country: Afghanistan, Argentina, Armenia, Bangladesh, Belarus, Bolivia (Plurinational State of), Brazil, Burkina Faso, Burundi, Cambodia, Chad, Chile, China, Colombia, Dominican Republic, Ecuador, El Salvador, Ethiopia, Georgia, Ghana, Guatemala, Haiti, Honduras, India, Indonesia, Kazakhstan, Kenya, Kyrgyzstan, Madagascar, Malawi, Mali, Mexico, Mozambique, Myanmar, Nicaragua, Niger, Nigeria, Pakistan, Peru, Philippines, Russian Federation, Rwanda, Senegal, Somalia, South Africa, South Sudan, Sri Lanka, Sudan, Eswatini, Thailand, Togo, Uganda, Ukraine, United Republic of Tanzania, Uzbekistan, Viet Nam, World, Zambia, Zimbabwe
KEY MESSAGES
↗ International prices of wheat and maize increased further in February, mainly supported by weather-related concerns and currency movements. Export price quotations of rice also continued to strengthen, although the increases were capped by subsiding global demand for Indica supplies.
↗ In East Africa, in the Sudan, prices of the main staples: sorghum, millet and wheat, continued to increase in February and reached record highs, underpinned by the removal of the wheat subsidies and the strong depreciation of the Sudanese Pound.
↗ In Southern Africa, in Madagascar, prices of rice hit record highs at the start of the year, as a result of tight supplies following a sharp drop in the 2017 output to a substantially below-average level and a weaker currency.
↗ In West Africa, prices of coarse grains continued to generally increase in February and reached levels above those a year earlier despite the good harvests gathered in late 2017, due to a strong demand for stock replenishment, coupled with localized production shortfalls and insecurity in some areas.
Cache
Source: Food and Agriculture Organization of the United Nations
Country: Afghanistan, Argentina, Armenia, Bangladesh, Belarus, Bolivia (Plurinational State of), Brazil, Burkina Faso, Burundi, Cambodia, Chad, Chile, China, Colombia, Dominican Republic, Ecuador, El Salvador, Ethiopia, Georgia, Ghana, Guatemala, Haiti, Honduras, India, Indonesia, Kazakhstan, Kenya, Kyrgyzstan, Malawi, Mali, Mexico, Mozambique, Myanmar, Nicaragua, Niger, Nigeria, Pakistan, Peru, Philippines, Russian Federation, Rwanda, Senegal, Somalia, South Africa, South Sudan, Sri Lanka, Sudan, Eswatini, Thailand, Togo, Uganda, Ukraine, United Republic of Tanzania, Uzbekistan, Viet Nam, World, Zambia, Zimbabwe
Key messages
International prices of wheat and maize were generally firmer in January, supported by weather-related concerns and a weaker US dollar. Export price quotations of rice also strengthened mainly buoyed by renewed Asian demand.

In East Africa, in the Sudan, prices of the main staples: sorghum, millet and wheat, rose sharply for the third consecutive month in January and reached record highs, underpinned by the removal of wheat subsidies and the strong depreciation of the Sudanese Pound.

In West Africa, prices of coarse grains were at relatively high levels in January, despite the good harvests gathered in late 2017, due to strong demand for stock replenishment and insecurity in some areas.
Cache
Source: Food and Agriculture Organization of the United Nations
Country: Afghanistan, Argentina, Armenia, Azerbaijan, Bangladesh, Belarus, Bolivia (Plurinational State of), Brazil, Burkina Faso, Burundi, Cambodia, Chad, Chile, China, Colombia, Costa Rica, Dominican Republic, Ecuador, El Salvador, Ethiopia, Ghana, Guatemala, Honduras, India, Indonesia, Kazakhstan, Kenya, Kyrgyzstan, Madagascar, Malawi, Mali, Mexico, Mozambique, Myanmar, Namibia, Nicaragua, Niger, Nigeria, Pakistan, Paraguay, Peru, Philippines, Russian Federation, Rwanda, Somalia, South Africa, South Sudan, Sri Lanka, Sudan, Eswatini, Tajikistan, Thailand, Togo, Uganda, Ukraine, United Republic of Tanzania, Viet Nam, World, Zambia, Zimbabwe
Key messages
↗ International prices of wheat and maize remained relatively stable in November, reflecting good supply conditions, while export quotations of rice strengthened amid increased buying interest and currency movements.
↗ In East Africa, prices of cereals in November continued to decline in most countries with the ongoing 2017 harvests and were at levels around or below those a year earlier with a few exceptions. By contrast, in the Sudan, prices surged and reached record highs in some markets, mainly underpinned by the sharp depreciation of the Sudanese Pound in the parallel market.
↗ In Central America, after the sharp increases recorded in the previous month, prices of white maize eased in November as market flows returned to normal, after disruption caused by severe rains in the previous month. Good domestic availabilities kept prices at levels below those a year earlier.
Cache
Source: Food and Agriculture Organization of the United Nations
Country: Afghanistan, Argentina, Armenia, Azerbaijan, Bangladesh, Belarus, Bolivia (Plurinational State of), Brazil, Burkina Faso, Burundi, Cambodia, Chad, Chile, China, Colombia, Costa Rica, Dominican Republic, Ecuador, El Salvador, Ethiopia, Ghana, Guatemala, Honduras, India, Indonesia, Kazakhstan, Kenya, Kyrgyzstan, Madagascar, Malawi, Mali, Mexico, Mozambique, Myanmar, Namibia, Nicaragua, Niger, Nigeria, Pakistan, Paraguay, Peru, Philippines, Russian Federation, Rwanda, Somalia, South Africa, South Sudan, Sri Lanka, Sudan, Eswatini, Tajikistan, Thailand, Togo, Uganda, Ukraine, United Republic of Tanzania, Viet Nam, World, Zambia, Zimbabwe
Key messages
The benchmark US wheat price declined in October mostly because of higher supply prospects while maize quotations firmed due to rain-induced harvest delays. International rice prices strengthened in October, mainly reflecting seasonally tight Japonica and fragrant supplies.

In East and West Africa, cereal prices declined in October with the 2017 ongoing or recently-started harvests. However, concerns over crop outputs and civil insecurity kept prices at high levels in some countries, particularly in Ethiopia, Nigeria and South Sudan.

In Central America, heavy rains in October led to unseasonal increases in maize and bean prices. They remained, however, at levels well below those a year earlier as a result of adequate domestic supplies, following the overall good outputs in 2016 and the 2017 first season harvests.
Cache
Source: Food and Agriculture Organization of the United Nations
Country: Afghanistan, Argentina, Armenia, Azerbaijan, Bangladesh, Belarus, Bolivia (Plurinational State of), Brazil, Burkina Faso, Burundi, Cambodia, Chad, Chile, China, Colombia, Costa Rica, Dominican Republic, Ecuador, El Salvador, Ethiopia, Ghana, Guatemala, Haiti, Honduras, India, Indonesia, Kazakhstan, Kenya, Kyrgyzstan, Madagascar, Malawi, Mali, Mexico, Mozambique, Myanmar, Namibia, Nicaragua, Niger, Nigeria, Pakistan, Paraguay, Peru, Philippines, Russian Federation, Rwanda, Senegal, Somalia, South Africa, South Sudan, Sri Lanka, Sudan, Eswatini, Tajikistan, Thailand, Togo, Uganda, Ukraine, United Republic of Tanzania, Uzbekistan, Viet Nam, World, Zambia, Zimbabwe
Key messages
International prices of wheat increased in September mostly because of weather-related concerns, while maize quotations fell further on crop harvest pressure. International rice prices remained generally firm, supported by seasonally tight availabilities of fragrant rice and strong demand for higher quality Indica supplies.

In East Africa, prices of cereals remained at levels above those of a year earlier in most countries, particularly in Ethiopia reflecting seasonal tightness amid concerns over the impact of the Fall Armyworm infestation on the main harvest and in South Sudan mainly due to the ongoing conflict.

In Asia, prices of rice in Bangladesh increased again in September and reached record highs, with seasonal patterns exacerbated by the reduced 2017 main season output and concerns over the impact of the July-August floods on the second season crop, to be harvested from November.
Cache
The Global Undergraduate Exchange Program (Global UGRAD) to the U.S. Educational system, culture and values. Deadline : 31 December 2019
The Global Undergraduate Exchange Program (Global UGRAD) brings future leaders to the U.S. to experience the U.S. educational system, share their culture, and explore U.S. culture and values.
Application is open November 4th, 2019 through December 31st, 2019.
Global UGRAD is administered by World Learning on behalf of the U.S. Department of State's Bureau of Educational and Cultural Affairs.
The Global Undergraduate Exchange Program is sponsored by the U.S. Department of State with funding provided by the U.S. Government and administered by World Learning.
Since 2008, World Learning has provided this opportunity to over 2,200 Global UGRAD students.  Participants leave the U.S. with the tools to become leaders in their professions and communities. Global UGRAD alumni go on to receive Fulbright grants, obtain prestigious international internships, and work in business and government in their home countries and regions.
Countries: Albania, Algeria, Armenia, Azerbaijan, Bahrain, Bangladesh, Belarus, Bosnia-Herzegovina, Cambodia, China, Costa Rica, Dominican Republic, Egypt, El Salvador, Ethiopia, Georgia, Guatemala, Haiti, Honduras, India, Indonesia, Israel, Jordan, Kazakhstan, Kenya, Kosovo, Kuwait, Kyrgyzstan, Laos, Lebanon, Macedonia, Malaysia, Mauritania, Mauritius, Moldova, Mongolia, Montenegro, Morocco, Mozambique, Myanmar, Nepal, Nicaragua, Niger, Oman, Panama, Paraguay, Philippines, Qatar, Russia, Saudi Arabia, Serbia, South Korea, Sri Lanka, Tajikistan, Thailand, Tunisia, Turkmenistan, Ukraine, United Arab Emirates, Uzbekistan, Venezuela, Vietnam, West Bank and Gaza, Zimbabwe
Program Goals
To promote mutual understanding between people of the United States and other countries.
Provide a fulfilling exchange experience to drive academic, cross-cultural, and leadership competencies for students from Global UGRAD countries.
Enhance students' academic knowledge and professional skills needed to pursue long-term academic and career goals.
Cultivate students' comprehensive and nuanced understanding of the U.S.
Facilitate opportunities for students to establish social networks with U.S. host institutions and local communities.
Empower students to engage constructively in the civic life of their local and global communities.               CLICK HERE TO APPLY
The post The Global Undergraduate Exchange Program (Global UGRAD) to the U.S. Educational system, culture and values. Deadline : 31 December 2019 appeared first on mucuruzi.com.
Cache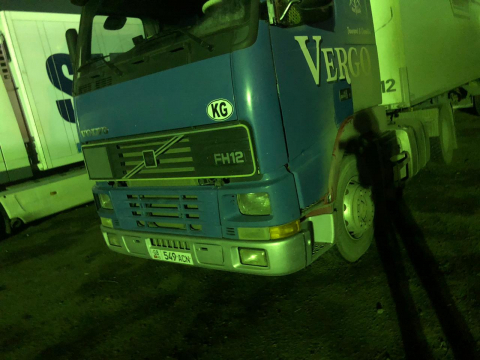 PRESS RELEASE
               4 November 2019                                                                                                                                          Nur Sultan city
Two transit violations were identified with the help of navigation seals over the weekend
Carriers from Kyrgyzstan stated in the accompanying documents the Russian Federation as the final destination. However, the goods (fresh pears and apples) were in the markets of Nur-Sultan and Karaganda. In both cases, the sender was one legal entity.
         The first case was recorded in the market" Sharyn" of the city of Nur Sultan. The navigation seal signaled a deviation from the declared route – the truck stood motionless for two days on the territory of the market, as the dispatchers reported to the employees of the Export control office of the SRC. As it turned out, the car arrived on the market on October 31, 2019.
On November 3, 2019 the fact of sale of transit cargo in the territory of the market is recorded. As can be seen from the video, the cable of the navigation seal was cut and the trailer door was opened. The seal itself was in the iron safe of the body. At the time of crossing the border in the car was 19.3 tons of fruit. By the time it was discovered on the market in the capital, he managed to sell more than 10 tons.
In the explanatory the driver reported that the car and the refrigerator failed several times along the way. He informed the owner of the goods about this. She, in turn, recommended him to go to the capital market and sell the goods. At the moment, the owner of the goods from Karaganda is sent to the SRO of the Baikonur district of SRD of Nur-Sultan city to give explanations and pay the amount of VAT.
The second case of violation of transit was revealed in the market "Shygys" of Karaganda city. The driver informed the dispatcher of the service of navigation seals about the breakdown of the car and decided to sell it due to the fact that this product is perishable. After working on this issue with the staff of the SRD of the Karaganda region, the administration of the market assumed obligations to pay VAT.
It should be noted that in both cases the sender was one legal entity from the Kyrgyz Republic. 
In General, for these violations, drivers will be brought to administrative responsibility under part 4 of article 573 of the Code of the Republic of Kazakhstan on administrative offenses. They will have to pay fines of 20 MCI.
For reference: the use of navigation seals will further simplify customs procedures and reduce the administrative burden on business by eliminating physical control measures in the form of inspections and physical accompaniments.
In general, for 9 months of the current year, 842 violations were revealed and 72.5 million tenge of fines were imposed for transit movements of goods.
Cache
https://www.reuters.com/ MAILUU-SUU, Kyrgyzstan (Reuters) – Hidden in a remote Central Asian gorge, thousands of tonnes of radioactive waste are one landslide away from contaminating the water supply for the whole Ferghana valley, home to millions of people, environmentalists say. Neglected for decades by the Soviet Union and then Kyrgyzstan, uranium ore dumps near the town […]

Cache
2GIS is a directory with a map and navigator. The application works without Internet connection — download the city database and use it on the plane, subway, or when in a roaming zone. SERVICES, ADDRESSES, AND COMPANIES2GIS knows which provider operates in your house, where there is a district hospital or a post office. Will help you to choose a cafe or a service center by reviews and photos. Will show the opening hours and the telephone number. TRANSPORT AND NAVIGATIONIf you are driving, 2GIS will guide you along the road and warn you about the maneuvers using the voice instructions. Will take traffic jams and blocked streets into account. Will update the route if you deviate from your way. For pedestrians, it will find the options of going by buses, metro, trains, cable cars and river trams. BUILDING ENTRANCESIn order not to look for an entrance to a business center you need, look in 2GIS. The application knows how to enter into 2.5 million companies. If you are looking for route directions for public transport or a car, 2GIS will show the way to the very door. PLANS OF SHOPPING CENTRES2GIS helps to navigate inside shopping centers. Shows everything: from shops and cafes to ATMs and toilets. Find places in advance to save time. CITIES OF THE UAE, CYPRUS, THE CZECH REPUBLIC, CHILEDubai, Limassol, Nicosia, Padua, Prague (Praha), Santiago.CITIES OF RUSSIAMoscow, Saint Petersburg, Novosibirsk, Ekaterinburg, Krasnoyarsk, Chelyabinsk, Ufa, Omsk, Kazan, Perm and much more! See the full list: https://2gis.ru/countries/global/CITIES OF UKRAINE, KAZAKHSTAN AND KYRGYZSTANAlmaty, Nur-Sultan, Kiev, Bishkek and much more. SOCIAL NETWORKSFacebook — http://facebook.com/2GISUAEVKontakte — https://vk.com/2gisTwitter — http://twitter.com/2gis Technical support — dev@2gis.com

Cache
Hot galleries, thousands new daily. http://redheadlove.redheadstyle.bestsexyblog.com/?jaylene kyrgyzstan porn sites free porn nepali pic boys...

Cache
Concrete is a common, humble material—sand, gravel, and cement—but Soviet leader Nikita Khrushchev sang its praises for the better part of a passionate, detailed, two-hour speech he delivered to an industrial conference in 1954. He proposed that concrete should be used for anything and everything, especially prefabricated and standardized buildings that would help accelerate construction and development. It was, he argued, absolutely vital to the Soviet project. The subsequent boom in mass housing was described by The New York Times in 1967 as an "architectural sputnik." (Though the piece did also state, "There is no real style in Soviet cities yet.")
Concrete is abundantly present in the contemporary cityscapes of Russian photographer Areniy Kotov. Images from his upcoming book, Soviet Cities: Labour, Life & Leisure, often depict rows and rows of high-rises, marching endlessly across the horizon. Yet within the cold-looking concrete blocks, he also manages to capture the warm glow of life in apartment windows.
Kotov was born in 1988, so he did not experience much of Soviet life, but he admires the period's "great civilization" of architectural and cultural heritage. The country is changing fast, but nostalgia for Soviet aesthetics is strong.
Kotov traveled to hundreds of Russian cities over three years, and plans to visit more. "Every new place hides its secrets," he says via email. "It is normal here (in ex-USSR cities) to feel yourself like an archaeologist, who came to the ruins of great ancient civilization, and didn't know what you would find!"
The photographer spoke with Atlas Obscura about his enthusiasm for Soviet history, fascination with rockets, and nighttime adventures. His book will be published in 2020 by FUEL Design & Publishing.
What inspired you to photograph Soviet architecture?
I got my first camera when I was 22 and had just finished university. It was interesting for me to try out different genres, and more than anything I liked city landscapes. So every evening I went to different corners of my hometown to take pictures from different high-rise residential blocks. Around 70 percent of Samara (my hometown) was built during the Soviet era. I started to see beauty in their strict plan and strong forms. Then after three years, when I was 25, I decided to travel for some time. I lived in Sochi, St. Petersburg, and hitchhiked across Russia, and went to Kazakhstan, Kyrgyzstan, and Ukraine. In every place I saw interesting details, not only in individual buildings, but also in whole city plans. I had the idea to make a collection of the most outstanding buildings and districts.
What makes you want to document this particular style of architecture?
Actually I like the process! More than anything, I enjoy traveling in my homeland, and in Russia and the former Soviet Republics, all of them are somehow similar to what I saw in my hometown before. Nowadays the things that unite these separate countries are slowly but surely being destroyed. Sometimes it is time and severe weather, sometimes crazy revolutions, sometimes indifference of people, privatization, or many other reasons. All this urban environment that is so close to people's hearts, who grew up in 1980s and 1990s, is disappearing. That's why I decided to document the traces of Soviet civilization. Soon there will be nothing to document.
Were people surprised to see that you had come to photograph everyday Soviet architecture?
Most people do not recognize Soviet architectural heritage as something noteworthy, because in their childhoods it was more customary to admire ancient Orthodox churches or European cities with palaces, castles, and narrow streets. During my childhood, a few people had just started to recognize Constructivist architecture of the 1930s and the Stalin period as something interesting. And in early 2000s some specialists started to talk about Soviet modernism. Architecture needs time to become recognizable, so now the time has come. I don't blame people that they don't know anything about this kind of architecture; in several years they surely will.
You used to work in a rocket factory. Did that influence your work?
I worked for three years at a factory where Soyuz rockets are manufactured. It gave me an understanding of how strong and powerful our industry was before. Most other space factories are already abandoned, rented out, or destroyed. When I started my job as an engineer, the factory was semi-abandoned; there were colossal workshops that were completely empty, with Soviet slogans and posters still on the walls. In the courtyard was a huge red hammer-and-sickle monument with "Glory to Labor" on it. I liked to walk around the factory in my spare time, and I was sad that the great story of my ancestors was in the process of being abandoned and forbidden. I think it inspired my photography somehow.
Your photos have a strong sense of pattern and lighting. How do you achieve these effects?
I try to find interesting structures by satellite maps and understand from which place it will be best to photograph them. For city landscapes, I always try to get higher—usually it is possible to get to the roof or public balcony or even to a hill. I always plan every evening. I know when and where the sunset will be, and I try to choose a position that will avoid backlight from the sun.
What was your most challenging site?
In my childhood, I liked to read books about discoverers who were the first to visit unknown regions and put them on a map. One of them was [Alexei] Fedchenko, who was a Russian officer and explorer. The Fedchenko Glacier in the Pamir Mountains of Tajikistan is named for him, and is the longest outside of the polar regions. And on this glacier there was a unique construction—a meteorological station. After the collapse of Soviet Union, people abandoned it, but it is still in good condition and all the original interiors were safe there. To get to this station I traveled for seven days. The region is absolutely wild, there are no people there except a small camp of shepherds in one canyon. Visiting this abandoned station was the biggest challenge for me.
Do you have a favorite site from the project?
One of my favorites was the trip to the abandoned part of Baikonur Cosmodrome, the world's first and largest operational space launch facility. It is located in the desert steppes of Kazakhstan and is secured by Russian police, so the best way to get in there is during the cover of night. About three years ago it was discovered, by one Russian urban explorer, that the last great Soviet space projects, the Buran shuttle and Energia rocket, are hidden and abandoned in gigantic workshops there. So after a 35-kilometer [20-mile] hike through the night, it was a fantastic feeling to arrive and get into the enormous workshops where the future of Soviet space program is buried.
Is there someplace that you haven't photographed yet that you really want to get to?
I really want to get to Norilsk! It is a northeastern city with more than 100,000 inhabitants that was built for miners who work on largest nickel deposit in the world. Summer is very short and winter is long and harsh there, but the landscapes are fantastic: snowy tundra with an industrial city and no trees.
This interview was edited for length and clarity.



Cache
<p><strong><div class="KonaFilter image-container display-table"><div><div class="image on-image"><img src="https://static-ssl.businessinsider.com/image/5dc46ee77eece538dd2fada6-1900/shutterstock1490302889.jpg" border="0" alt="google chromebook" data-mce-source="Konstantin Savusia/Shutterstock" data-link="https://www.shutterstock.com/image-photo/bishkek-kyrgyzstan-june-6-2019-asus-1490302889?src=46e641da-02a5-43bf-be2c-00cecb789793-1-6" /><p class="source"><span><a href="https://www.shutterstock.com/image-photo/bishkek-kyrgyzstan-june-6-2019-asus-1490302889?src=46e641da-02a5-43bf-be2c-00cecb789793-1-6">Konstantin Savusia/Shutterstock</a></span></p><p class="caption">You can set a custom image as your background on your Chromebook.</p></div><p></p></div></div></strong></p><ul class="summary-list"><li




Next Page: 10000

© Googlier LLC, 2019